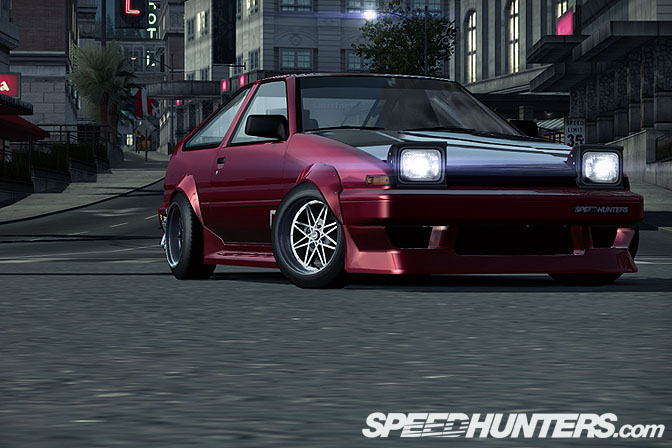 When we started the Speedhunters project in April 2008 we really couldn't have anticipated the success and influence that it was going to be. We're continually both humbled and astounded by the love coming our way from all corners of the globe. At the same time, we're now fully plugged in to automotive scenes around the world and have a far greater understanding of what you the Speedhunters audience like and dislike. Creating content for this website has almost forced us to be come experts in the field of auto style.
So with this in mind, we've also been hard at work behind the scenes, back at home base, putting pressure on the Need for Speed game producers at EA to get in step with the hottest car styles on the planet. Thankfully, the producers seem to be quite happy to listen to us and recently invited the Speedhunters team to design two limited edition cars for the prerelease of their new massive multiplayer online PC racing game: Need for Speed World.
This opened the door for the Speedhunters to spend a few days sitting with the Vancouver based Blackbox car modeling team to design and detail an AE86 and S15 the way we know they should be done.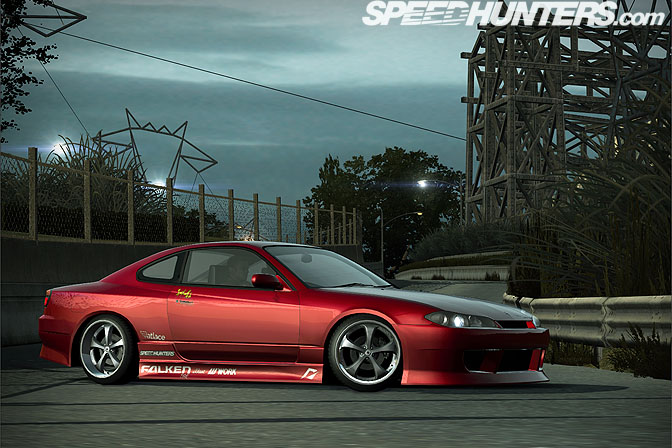 These two cars have existed in many racing games previously, but never has anyone been able to get the details just so. In most other games you just can't slam them enough, dial up the offset and max out the wheel fitment to match the car style we love to feature on Speedhunters.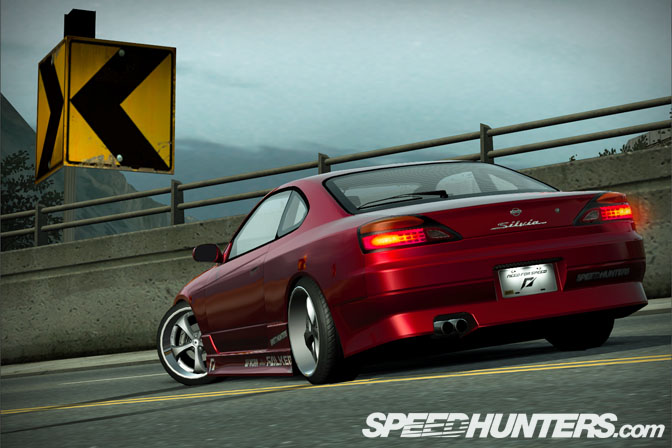 But with the creation of these two Speedhunters Edition cars for Need for Speed World, we've been able to fiddle with the wheel fitment, tire stretch, offset and ride height to our hearts content, resulting in two machines which I'm sure you'll agree have correct style.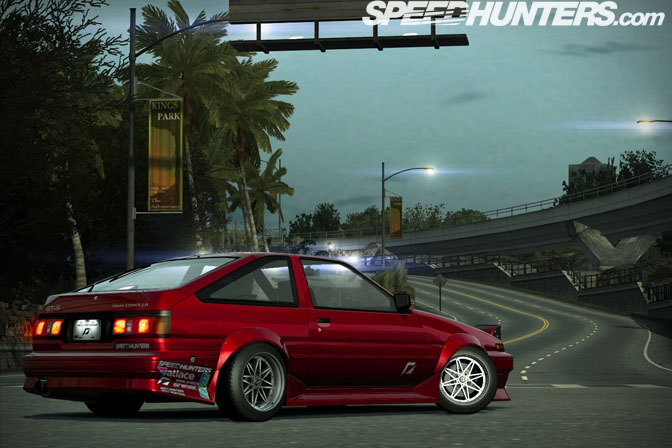 This particular body-kit for the AE86 was first seen in NFS Shift, but we've also bolted on a set of overfenders for added toughness. You can also make out the Illest and Fatlace stickers on the rear of the car too!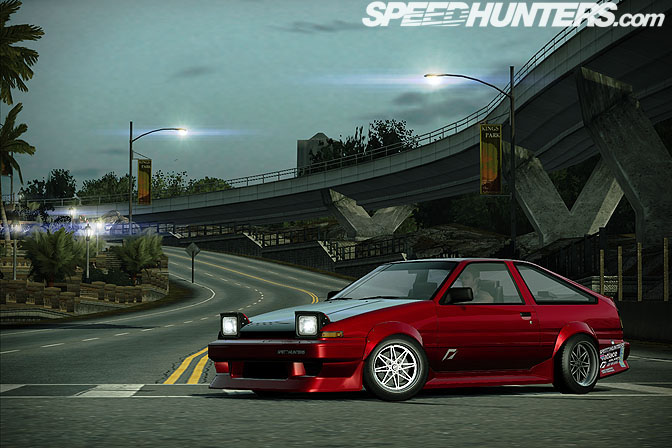 We went for a set of deep offset Work Equip 03s all the way around and slammed the car right to the ground to get some proper stance going. Tire stretch, wheel fitment and offset are all custom.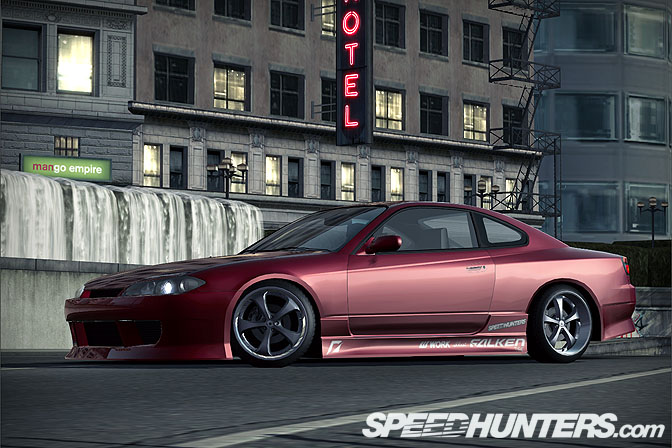 Hopefully some of the zillions of kids who play this new MMO racing game this summer will be inspired by the low and mean style of this S15.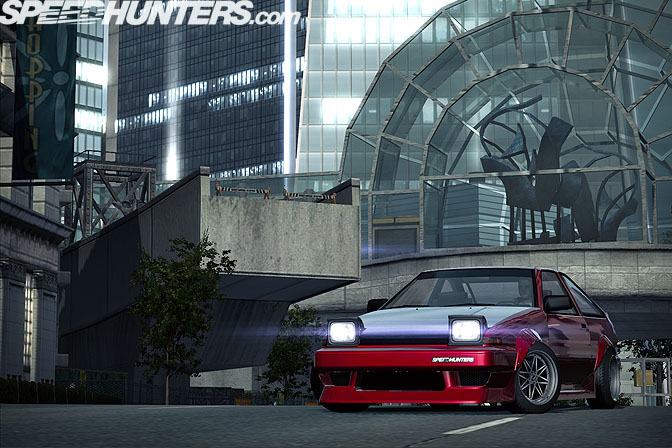 Now I don't want to hear about how this new game compares to your love of competing Sony and Microsoft racing products. The focus of this Need for Speed World is not any kind of hardcore similation like the NFS Shift game series, but instead is pure arcade online fun inside the largest free roam racing world ever created.
The game will run on everything from netbooks to gaming PCs and is meant to bring together thousands upon thousands of players into an amazing Massive Multiplayer virtual racing universe.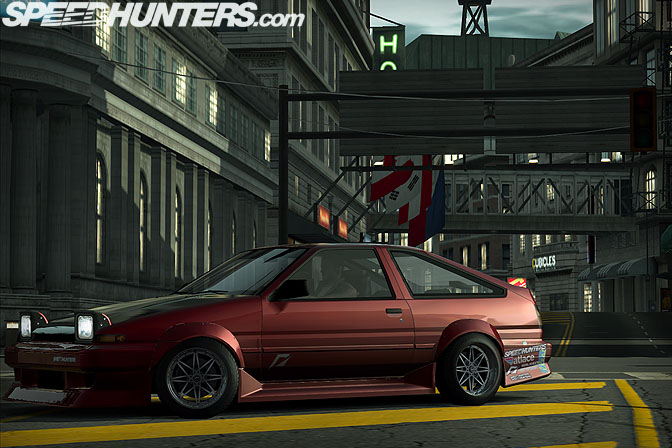 And a select few will be able to drive these two low slung Speedhunters Edition cars.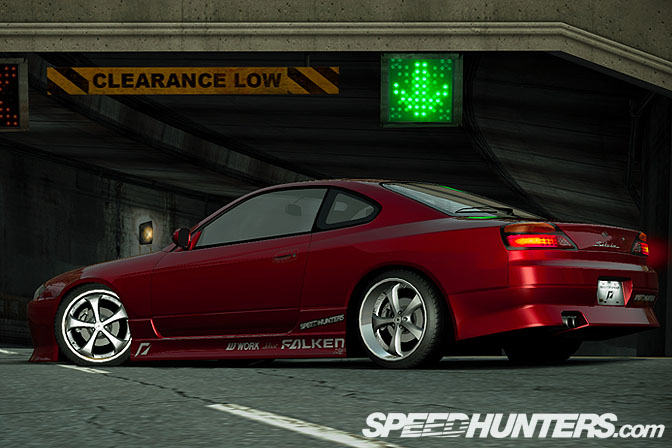 The Speedhunters Edition S15 is a free bonus for those who pre-order the Need for Speed World Starter Pack from Direct2Drive.
The Speedhunters Edition AE86 comes as a exclusive bonus preset car for those who pre-order the game starter pack from the US and UK EA Online Stores.
The main game client will be free BTW so you can try out NFS World MMO racing universe for yourself. The free client gives gamers a taste of the action with access to all races, pursuits and career progression up to level 10.
We are planning to work with the various NFS game production teams around the world to design more cool Speedhunters Edition cars inside future Need for Speed games, so if you like this direction please leave a comment!
BTW we'd also love to hear from you what model and style of Speedhunters Edition cars you want to see created next, both for the action driving games like Need for Speed Online and the track based sim racers like Shift. You want more Japanese classics? VIP style? Hella Flush? Wangan? Shakotan? Euro? VWs? Track Style? Please let us know!
Thanks to Andy Blackmore for his help designing these cars, Carl Jarrett for the screen shots, and Frankie Yip/Alex Tse for their modeling skills. I also need to shout out to the NFS World  Marketing and Production crews (bigups John, Jesse and Adam!) for helping to develop and support this new program!
More to come… now let me know what you want to see next!
:Rod