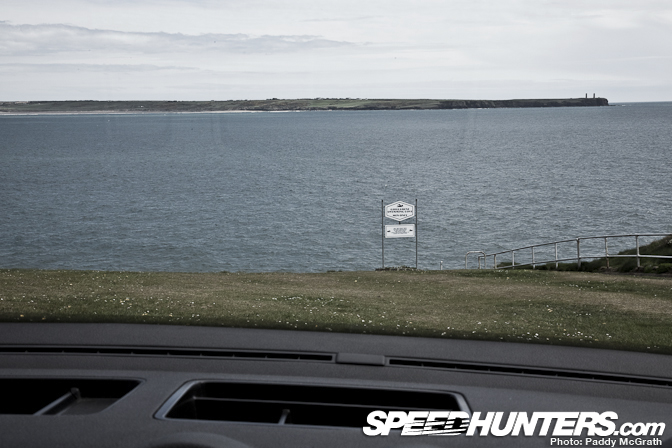 When Rod brought up the idea of a 'drives' week I first had to think what makes a good driving road. No doubt others will have their own opinion on what consitutes this but mine is rather simple; a road you can enjoy within the speed limit. My first route that I just knew I had to cover, stretches along the southern Irish coast. The route is known as 'The Copper Coast' and is roughly around 41 KMs in it's full length. For today's drive however, we'll be covering roughly half of this before driving inland to finish our route in the mountains. First off, I forgot my circular polarizer, so you'll have to forgive the reflections on the windscreen !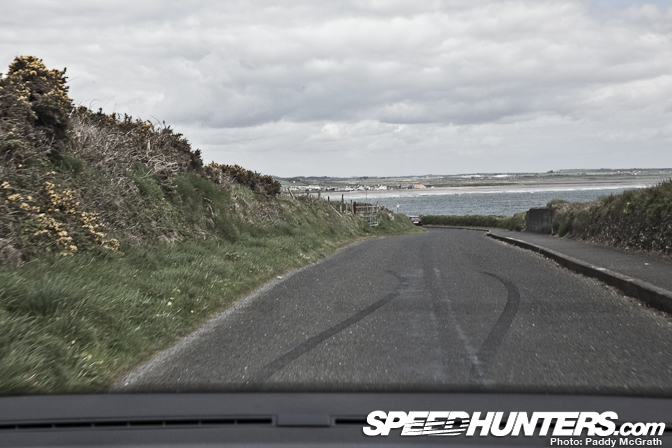 Leaving Tramore, a small seaside town in County Waterford, we briefly head inland before we head west. For the record, those are not my tiremarks !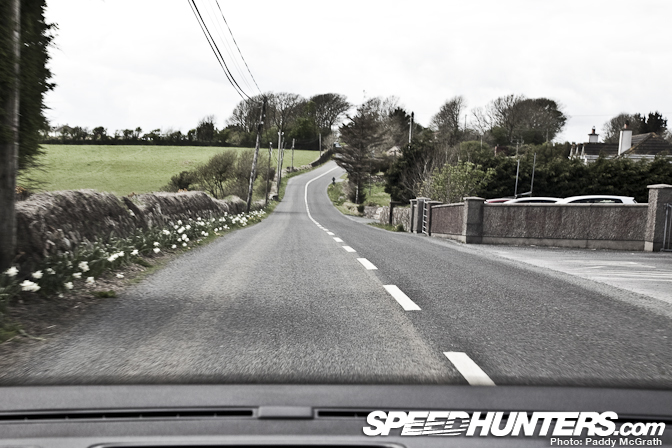 The route is signposted as 'Scenic Route – Dungarvan' and begins as pretty much a standard single-lane either way affair. Random fact, we're actually not far from FD competitor Dean 'Karnage' Kearney's house here !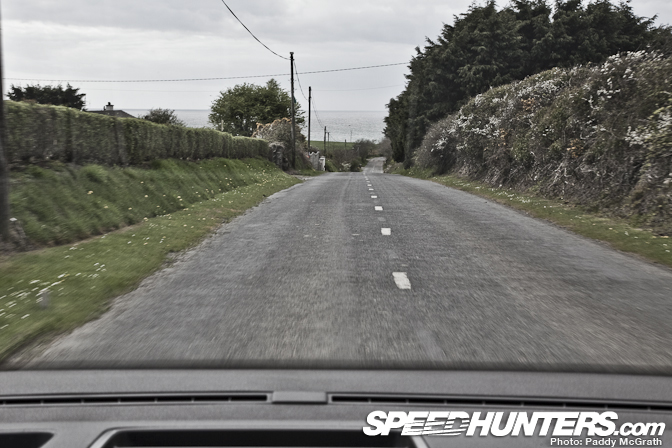 It isn't long before the road start's to rise and dip, as we head back towards the coast.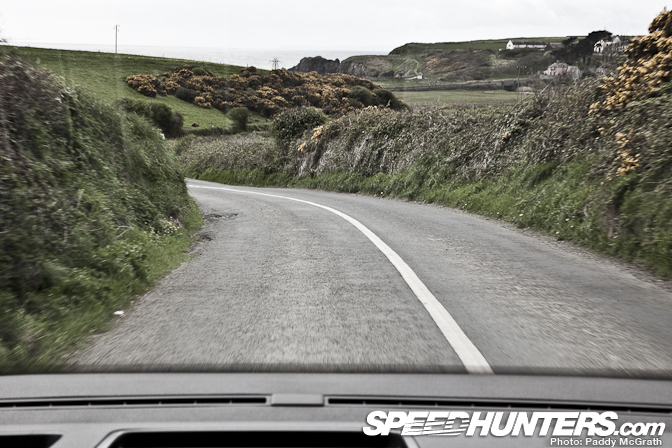 The ditches rise high either side, not allowing you a clear sight of the road ahead. This section turns left before dropping and sweeping back to the right.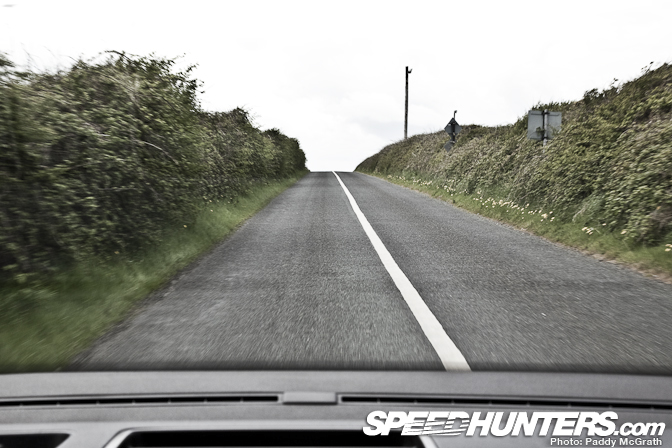 Coming out of a small village, Annestown, we climb a reasonable height on a fast section of road.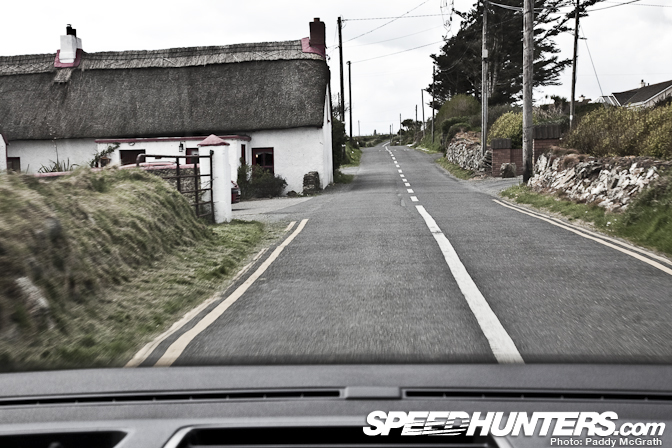 There are some hilariously clichéd landmarks en route, like this whitewashed tatched cottage. I swear not all of Ireland is like this !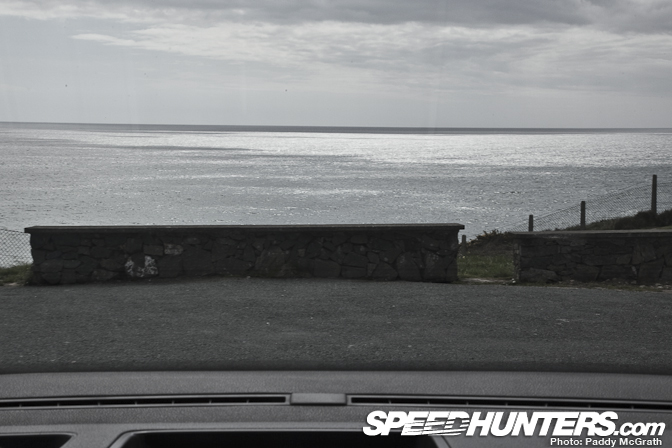 Stopping for a brief moment, we're treated to this view of the North Atlantic ocean.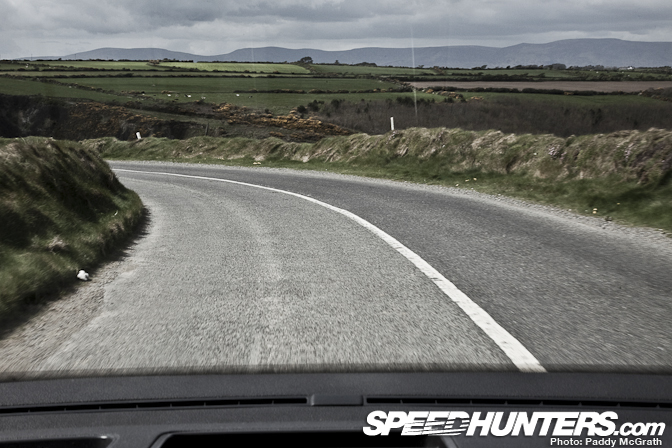 This is my personal favorite section of the route. At the speed limit it's fast and tricky, beyond the limit, well I wouldn't like to get it wrong …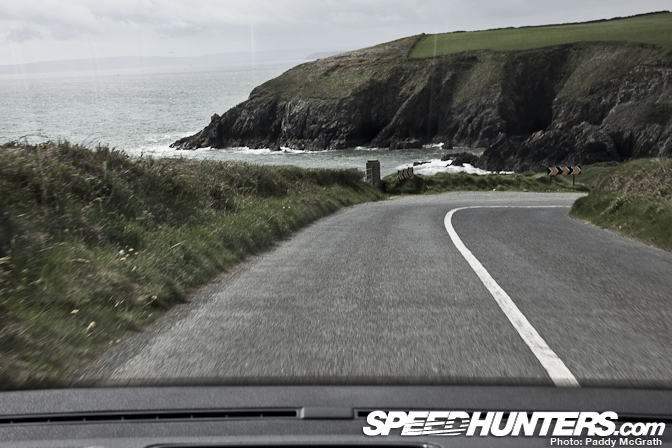 … because if you do, you're going for a swim !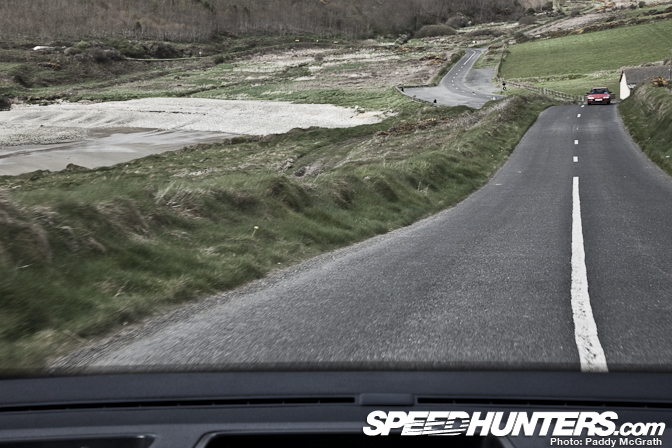 The road rapidly descends back to sea level before climbing again to run along the cliff tops.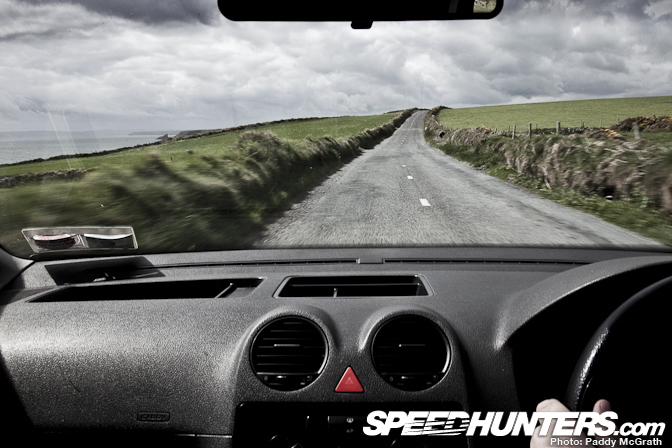 Another fast section of undulating (Who said I never listended in Geography class) road beckons. Blind crests are the order of the day.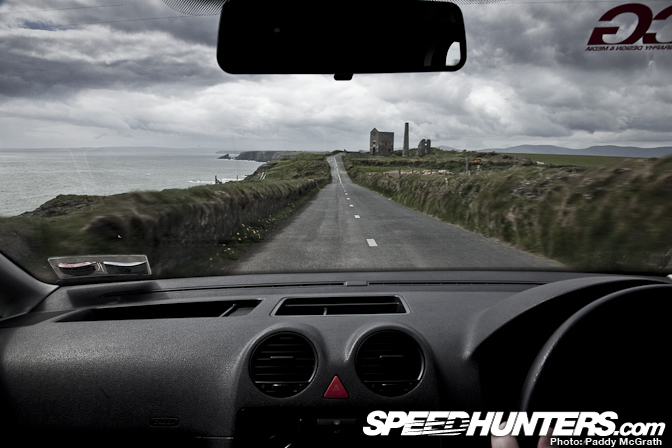 On the right side is a derelict copper mine, thus 'copper coast', as the area is / was rich in the metal.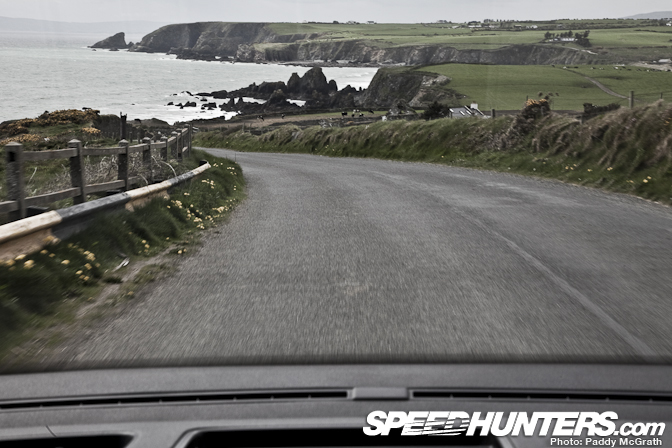 I've been on this road a lot, I even brought fellow Speedhunter Ross I'Anson on it when he was over on holidays. The view is just so beautiful for pretty much the entire route.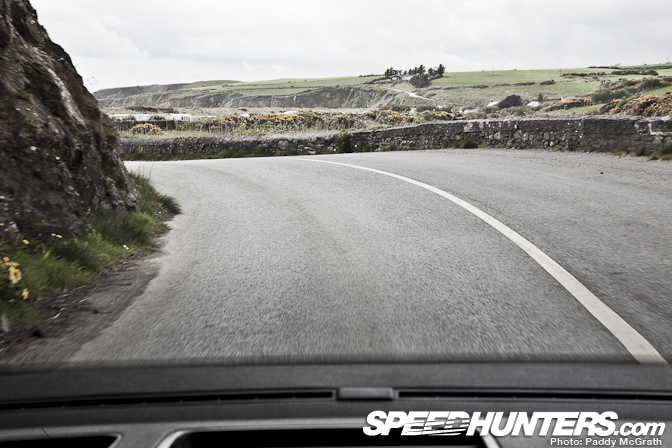 Entering the last of the seaside villages we pass through, Bunmahon, we'll now begin our trek inland.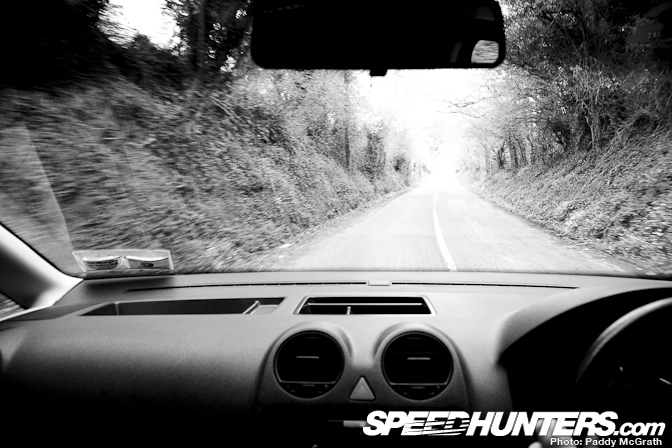 The roads, although interesting, are poor in places. It's the sort of
road you are liable to meet anything coming towards you at the same
sort of pace your on. The high ditches leave zero margin for error.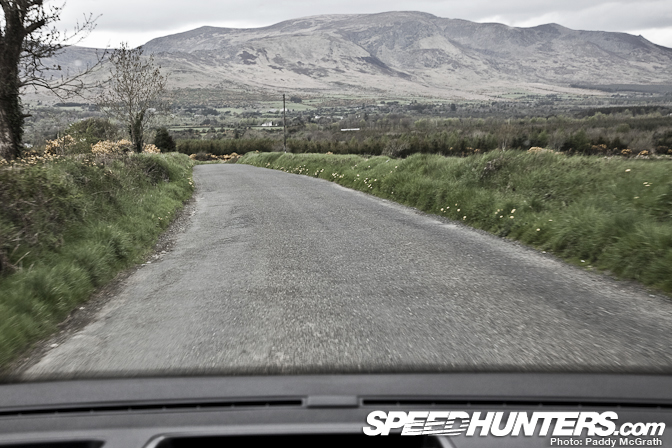 We've already passed through Kilmacthomas, now heading towards Mahon Bridge. Road markings have vanished at this point.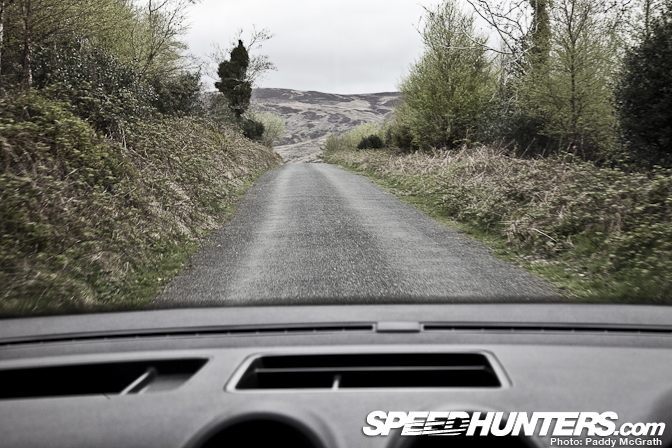 Once passed Mahon Bridge, we head towards our final destination, Comeragh Drive.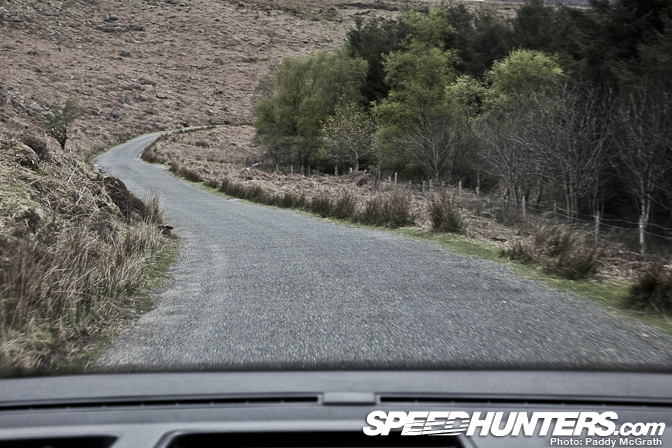 The road is pretty much a little bit more than a vehicles width. Set in the basin of the Comeragh Mountains, the road will lead us into a valley where we'll be surrounded by peaks either side. An interesting fact / local pice of knowledge; The slight hill in this picture is known locally as the 'magic hill'. Why is it magic ? When parked on it facing up the hill (The opposite direction in which we're traveling in the photo), leaving the car out of gear and dropping the handbrake will result in the car rolling up the hill. Yes, UP the hill. You might think I'm having a laugh, but trust me, the amount of people who have been left gobsmacked by it has been incredible. Ross I'Anson being one of them ! It's definitely not an optical illusion and I don't know anything else about the hill other than it's physics defying properties but it is a pretty unusual, yet awesome, experience.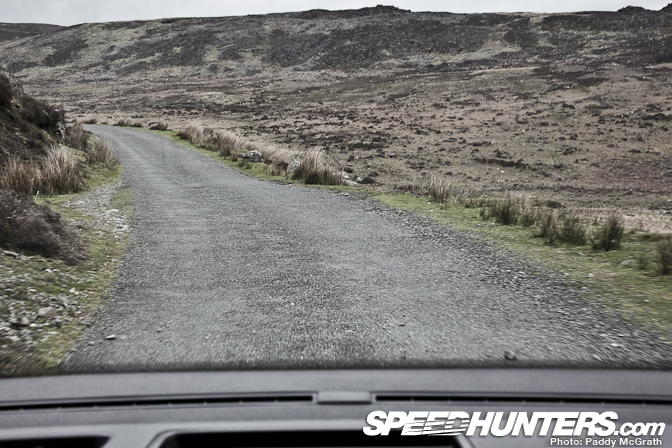 Again, zero room for error here, there is a loooong drop to the right.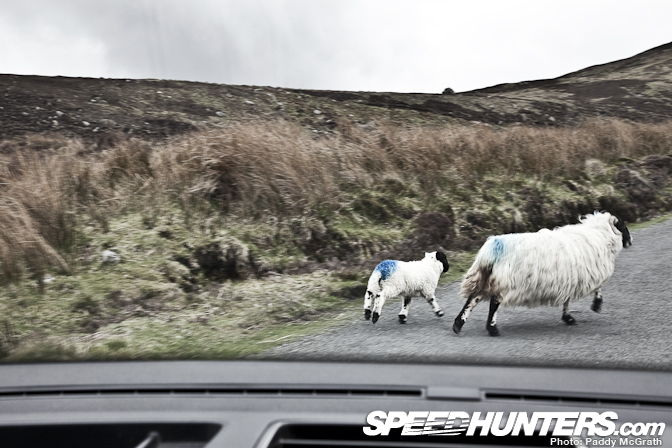 An Irish traffic jam ?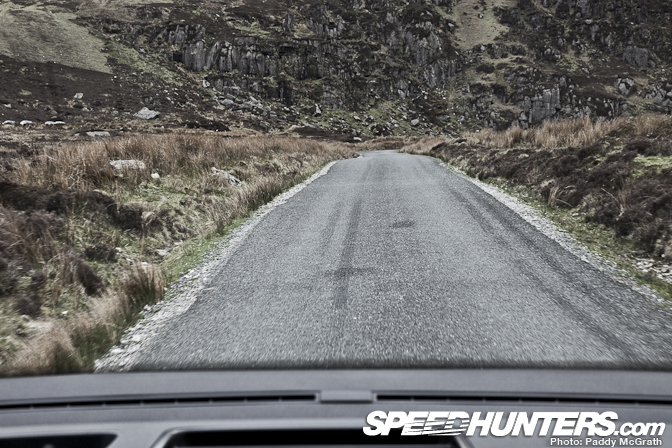 Just at the finish line, as we round the corner we have a small parking area and when you park up and get out …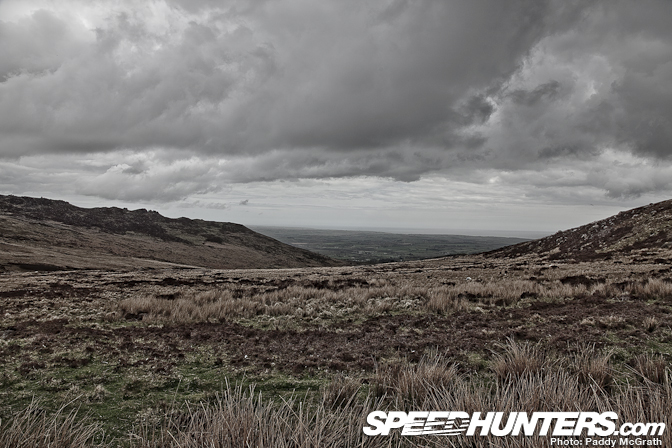 … your greeted by this view. That's the ocean on the horizon, pretty much where we just came from. And behind you …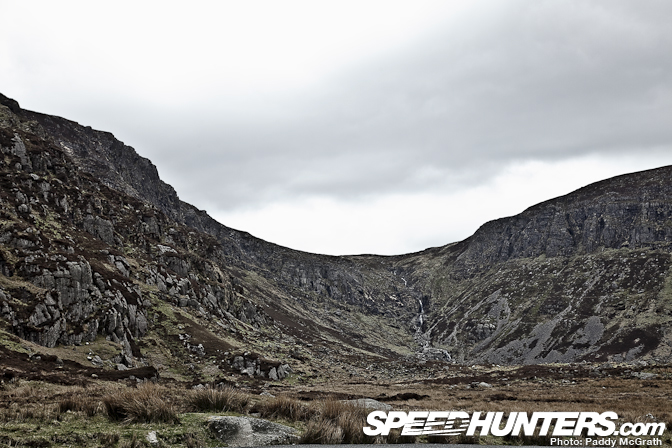 … is this. It's a really beautiful natural area of the south east of Ireland, to which these photos do no justice. The waterfall at the back is called Mahon Falls. It's no Niagra by any means, but if your ever in the area I highly, highly recommend this route !
Paddy
 (No sheep were harmed in the making of this post)