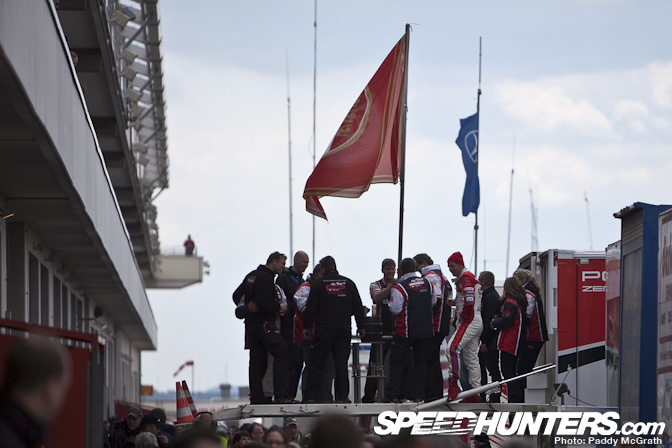 Strange things happen as a twenty four hour race comes to an end and it happens usually at either end of a vast, contrasting spectrum of insanity. Here we have one of the Porsche factory teams, celebrating with a keg of beer on the car lift above the fans strolling through the paddock.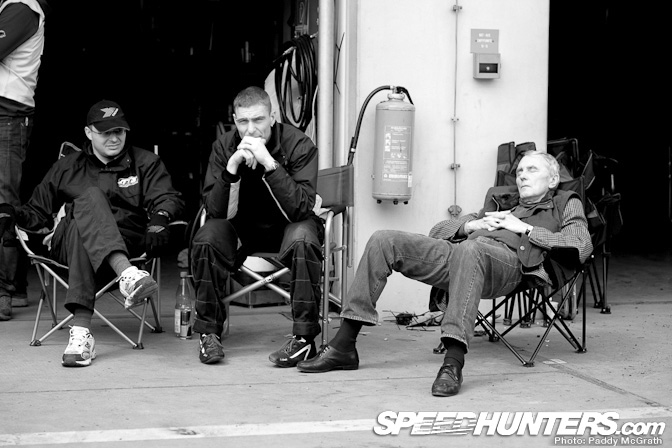 Others however are just not hardcore enough. Although it's beyond me how someone can catch some Z's with the cars thrundering past at top speed not twenty feet away.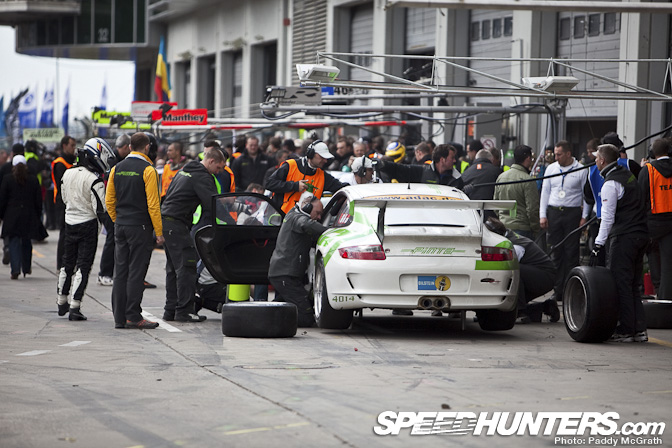 It would be too easy to relax for the last stop and make a dire mistake, putting your team out of the race at the last hurdle. These guys need to be on their A game for the full twenty four hours.
For a moment, just think of the responsibility on the driver who needs to bring the car through the last stint ? This ain't no ordinary race track either with room for error, if you make a mistake here and your hiking back through the woods.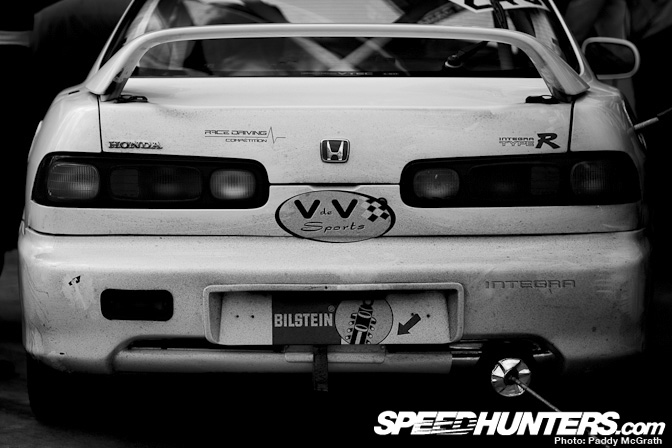 Twenty four hours of grime.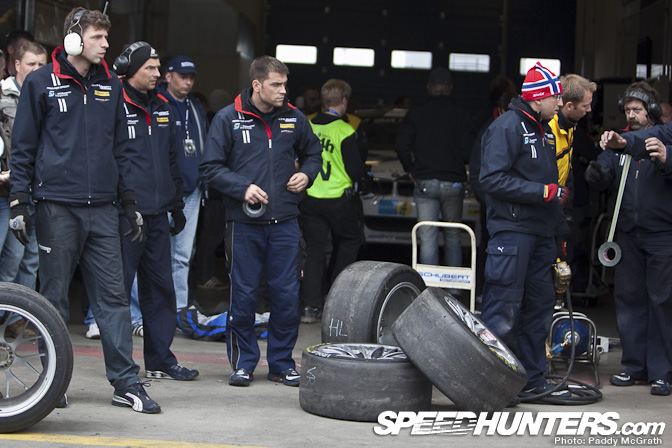 Our own NFS guys waiting to complete their last duties of the race.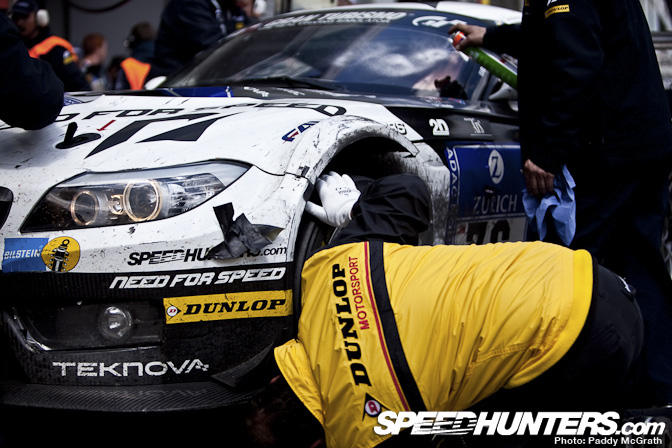 The Dunlop crew were on hand to decide if we'd need fresh rubber for the last stint.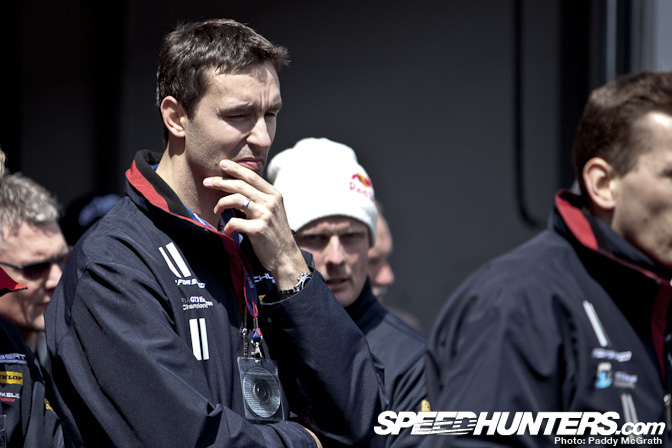 Patrick and Edward look on. I wonder which is worse, having the responsibility of bringing the car across the finish line or not having that responsibility at all. I'm looking forward to Patrick's blog about the event which should be coming shortly.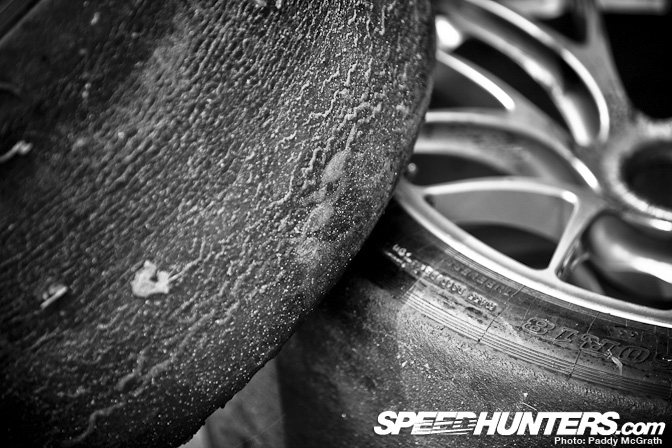 This is what a stint at the Nordschleife will leave your tyres looking like …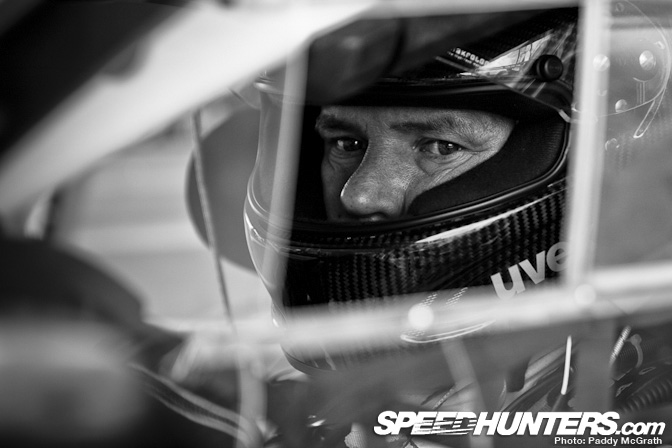 This guy, one of the drivers of the Team NFS 330d BMW looked so focused as he rolled out of the pits.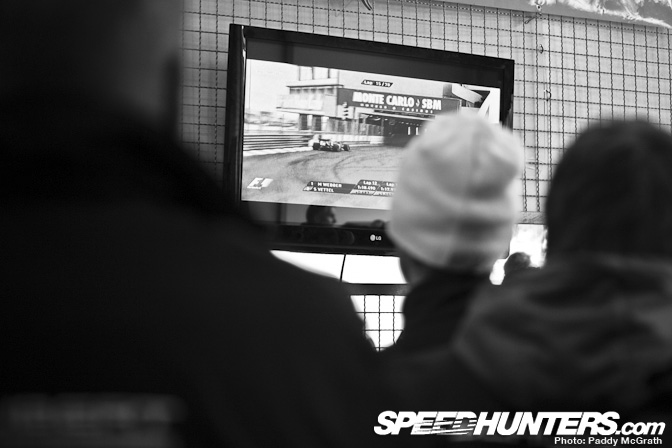 Even as their own race still ran, the crews attention turned to the F1 event at Monaco which was being broadcast live into the pits. Even with a week of their own event under their belt, these guys can't enough motorsport. Like us all really.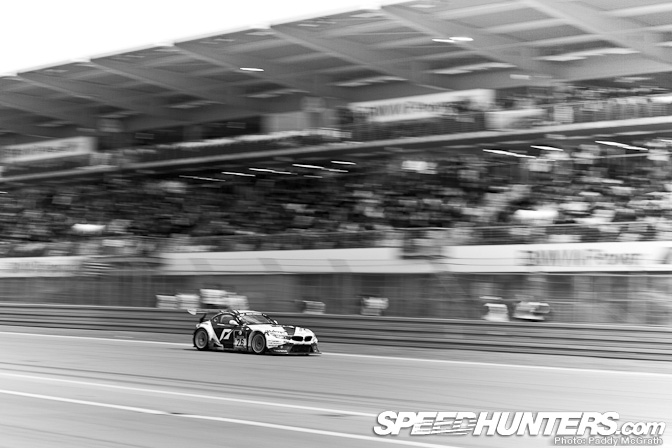 One lap to go …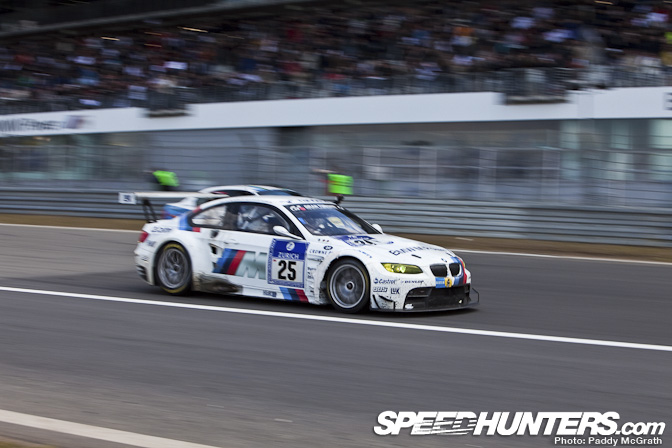 It's finally over as the number 25 car of the BMW Factory Team crosses the line after driving a total of 24 hours and 18 seconds, covering a total of 154 laps of the Behemoth.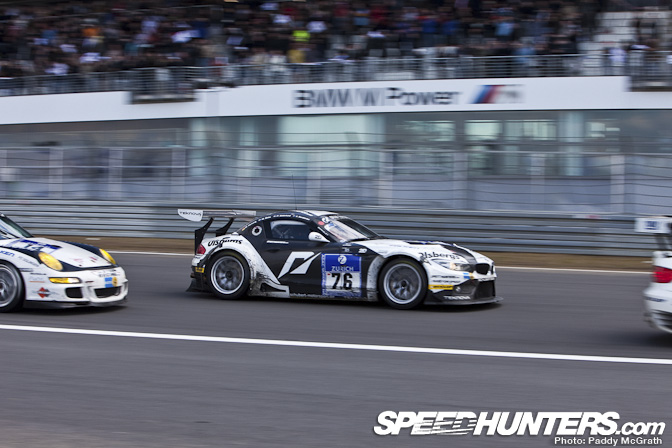 Just behind him in fourth was our own Z4 GT3 with 153 laps covered in the same time frame.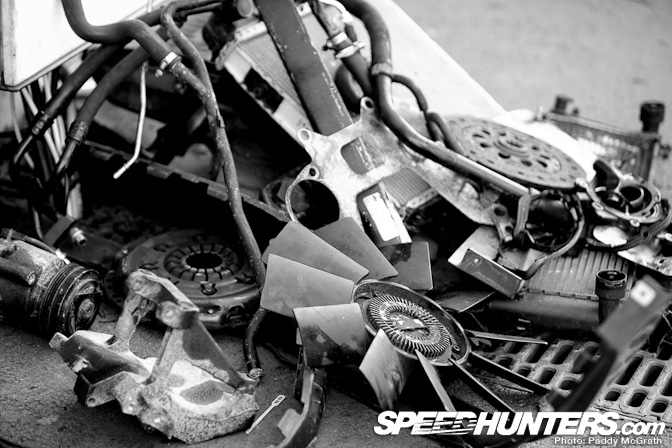 Thats it for me on my coverage of the most epic race I've ever attended. I can't urge you guy's enough that if you ever get a chance to take part in any way, shape or form of this race event, you must do it. I could sit here for the next twelve months trying to convey how truely spectacular it is and still not give the event the justification it deserves.
The next stop on our Speedhunting in Germany series is a visit to KW Suspension.
Paddy
Nurburgring 24HR 2010 Coverage