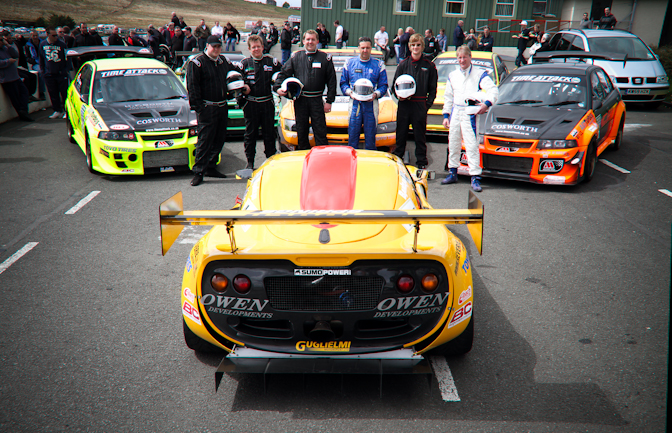 Due to a last minute clash of events, I was unable to make the
second round of the UK Time Attack Series which took place at
Knockhill. Fortunately for us, Time Attack photographer extraordinaire
Rich Sams was on hand to keep you guys up to date with one of the most
competitive Time Attack series on the planet. Above, Steve Guglielmi
competes against the Japanese machinery in Round 2 of the UK Time
Attack
Series.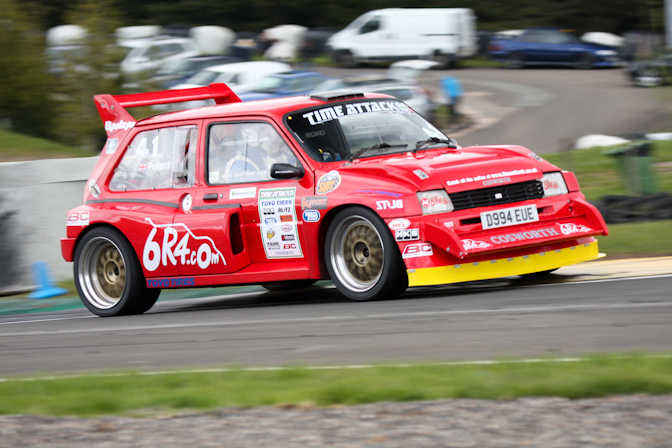 Mark Pollard took 1st
place in Club N/A with a 57.548 second time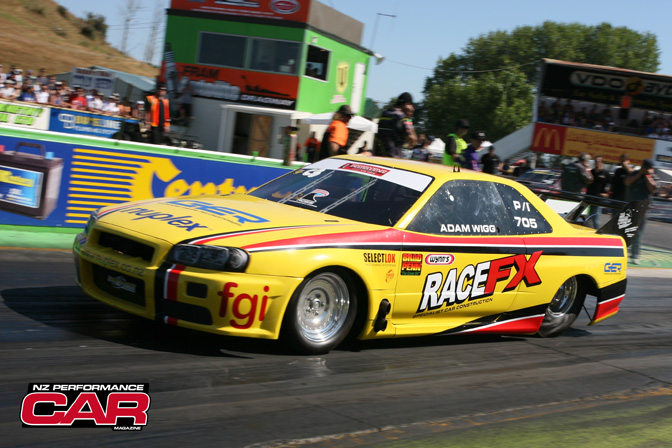 Daniel Gannon also finished on the NA poduim in his E36 M3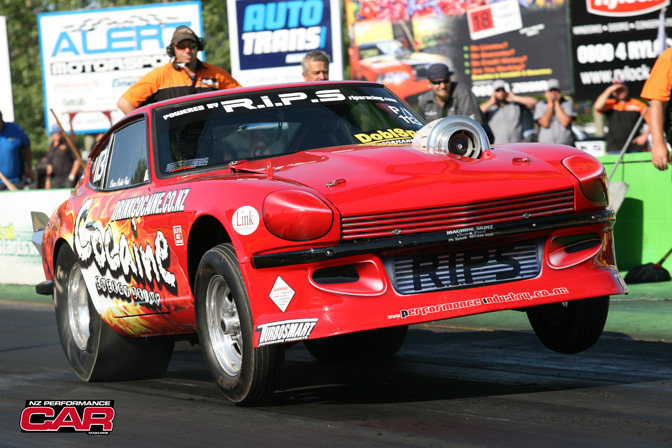 Andy Harvey took
top spot in the Club Pro category in the Scoobyclinc GC8. The car was showing
battle wounds from an earlier off into the tyre wall, about 3ft in front of me!
Sadly a 400mm lens doesn't get good shots when your life is flashing before you!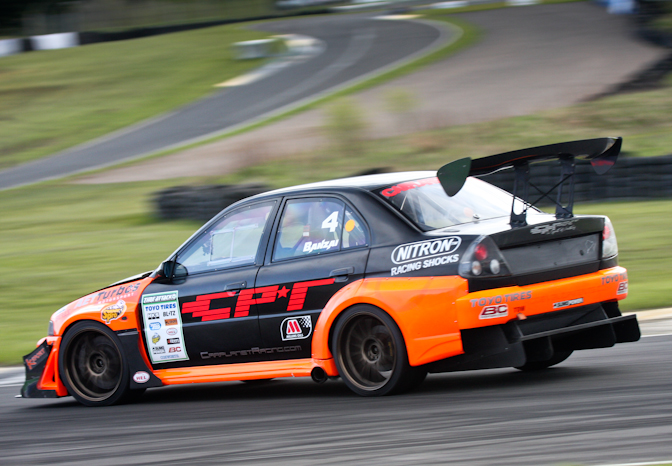 The Car Planet Racing Evo driven by Gareth Lloyd proved its
success once again, with Gareth setting a new lap record with a 51.355secs! Placed him 1st for event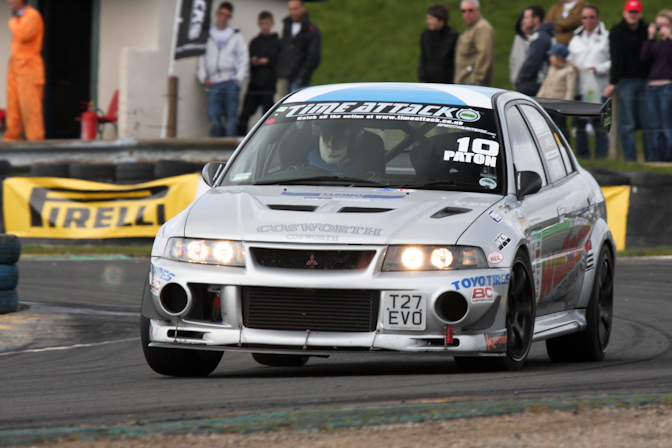 Russ Paton on a hot
lap for second place in Club Pro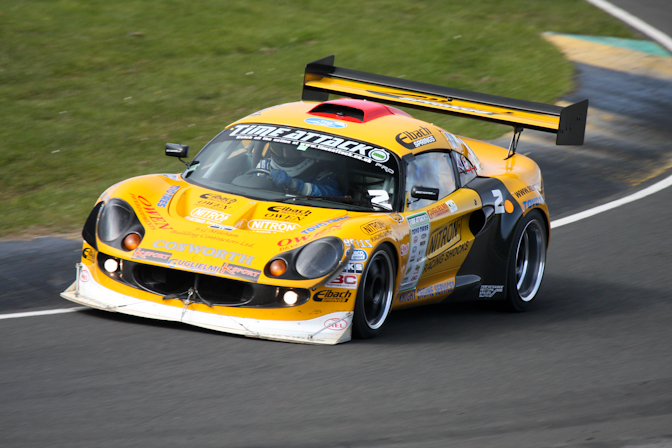 Steve Guglielmi
fought hard to beat the time set by Gareth, but due to an incident causing traffic
in the final, Steve finished 0.616 seconds behind the CPR Evo in 2nd
place.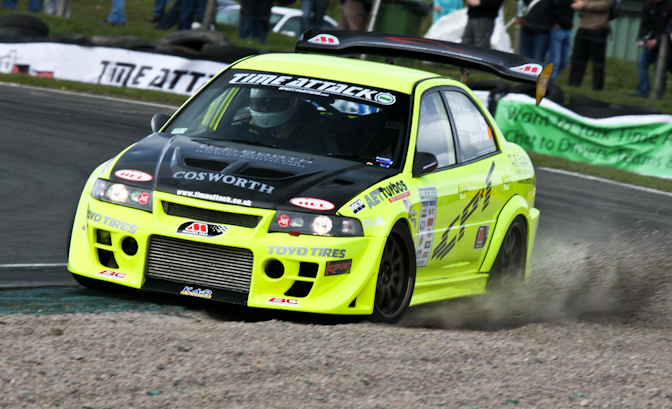 James Nicholls
completed the pro podium setting
the 3rd fastest time.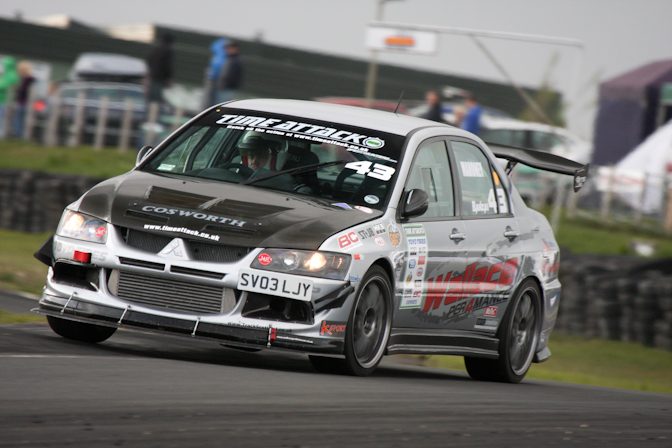 Michael Mahoney
finishing 3rd on the Club Pro podium.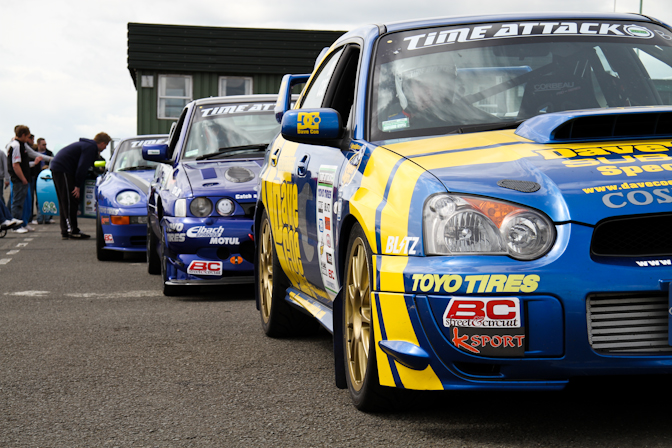 Club Challenge is really showing good variety, an Impreza V Escort
Cosworth V Porsche 968 CS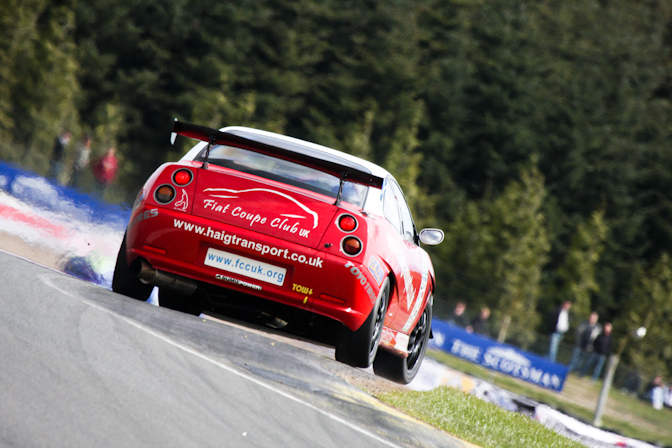 Marco Haig topped the podium in club FWD with a 57.474 time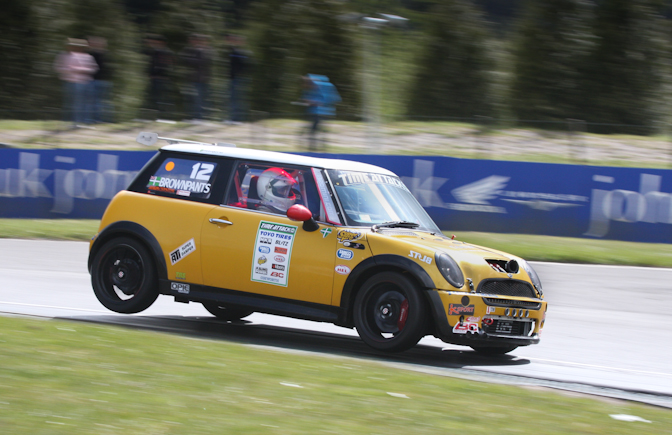 3 Mini entries, showed where power isn't always everything,
some amazing handling attributes! Here Nigel Brown cocks a wheel.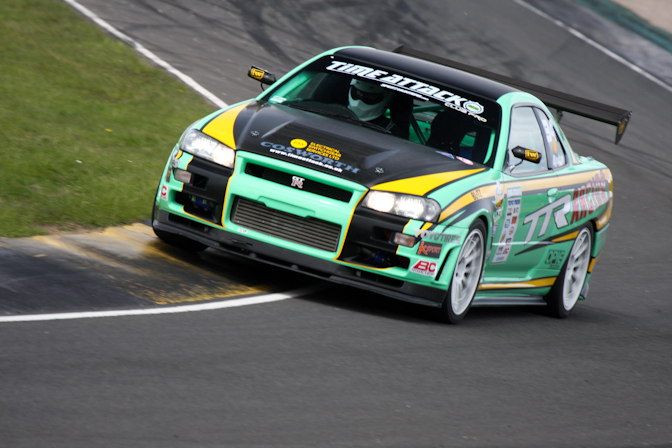 Shane Smiths BNR34GTR was still suffering from a few
gremlins, I personally can't wait for round 3 to see what this car is made
of ! TA has been lacking some monster R34's to rival the builds of M-Speed, Nagisa-auto in Japan.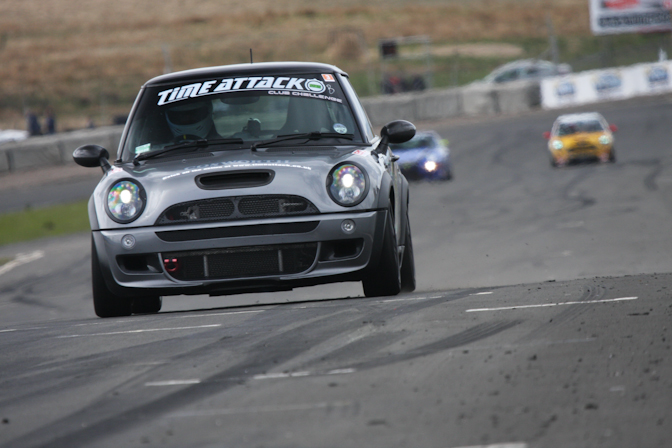 Another Mini Adventure, Richard O'Dwyer crossing the
line with a 1.02.368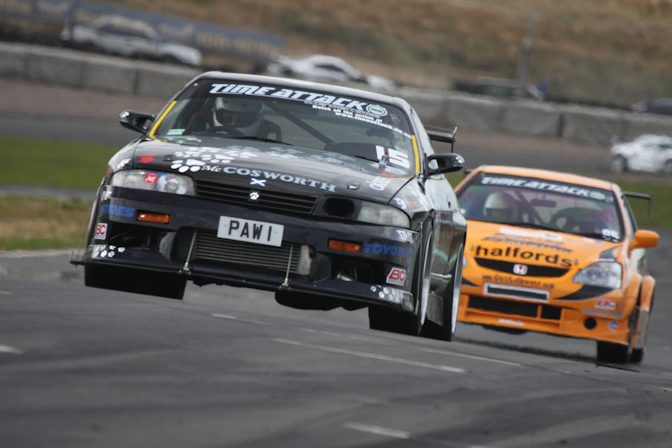 Gordon
Wright being chased by Suzanne Duxbury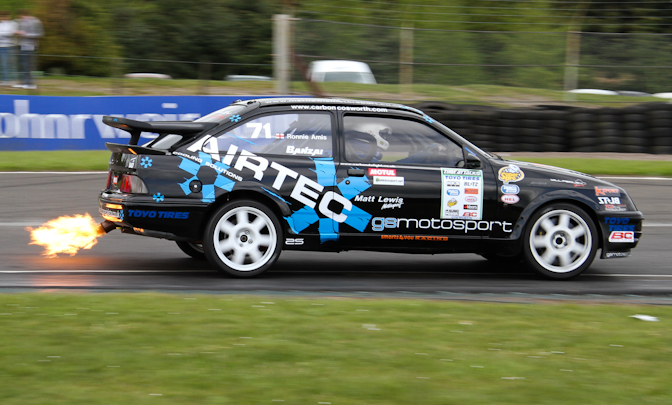 Ronnie
Amis flaming, as he momentarily lifts off going through Chicane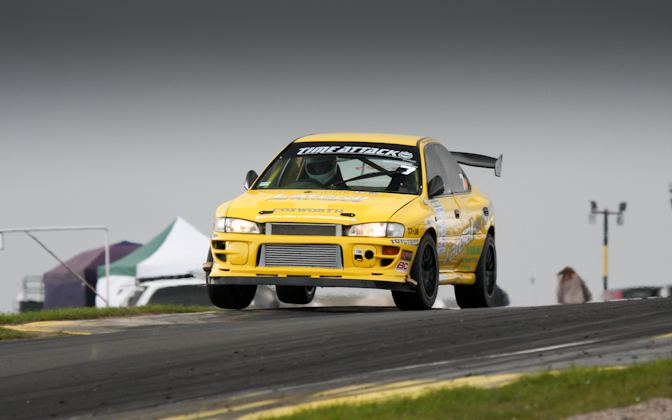 Gavin
Renshaw lifting two wheels as he heads off down Duffus Dip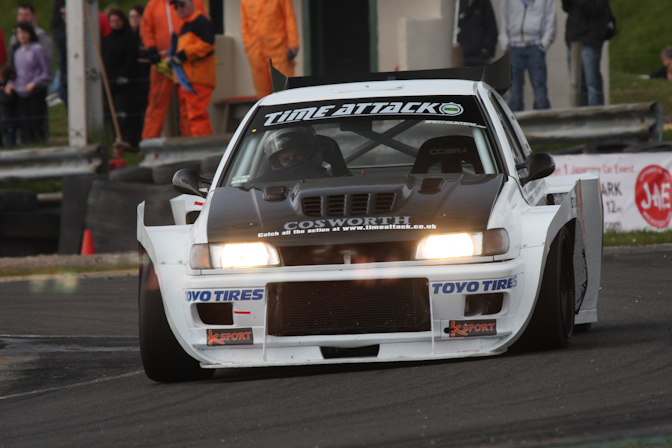 Will
the wide body GTi-R of Dave Perry catch the Evo's and Impreza's at the next
round ?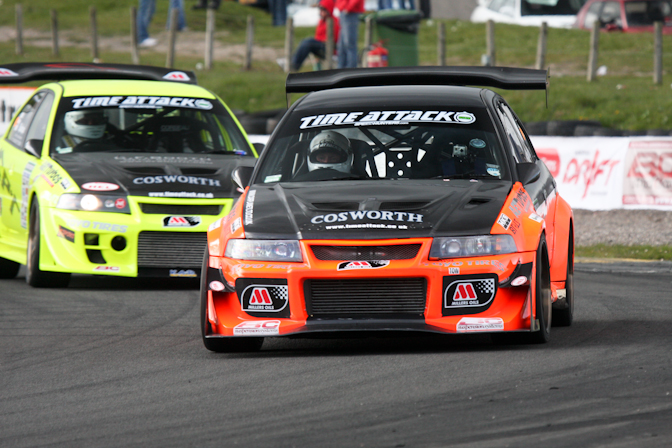 "Slingshot
engage" With the CPR cars !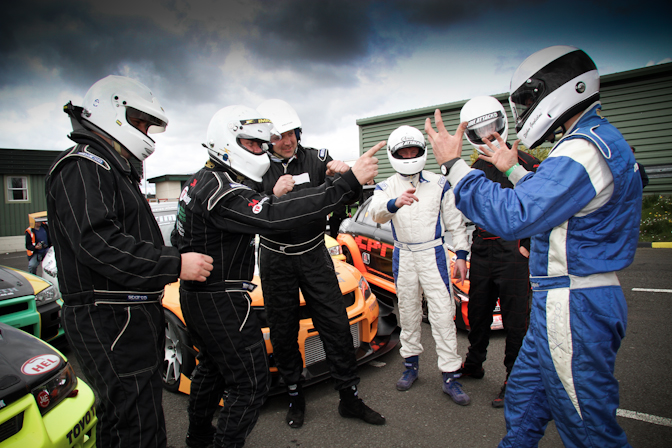 Steve
Guglielmi is going to put up a
fight against the Jap machinery at the 3rd Round without a doubt!
Words & Photos by Rich Sams