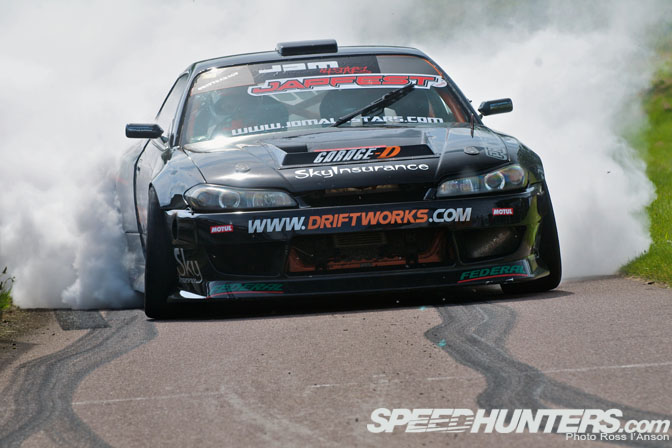 On to our second installment from Japfest 2010. By midday everything was in full swing the Drift competitors had been out for the first round of the team challenge and suffered some mechanical failures. Steve Biagioni was out with a very sick RB26 as well as Ben Broke-Smith with drive shaft problems so there was some manic action around the paddock with everybody trying to make it out for the final.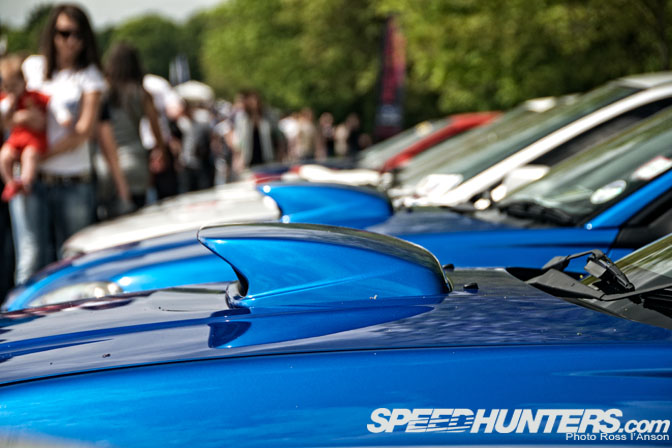 As you can imagine Japfest being the biggest Japanese car show in the UK the place was littered with Subaru Impretzas. Every model conceivable was present..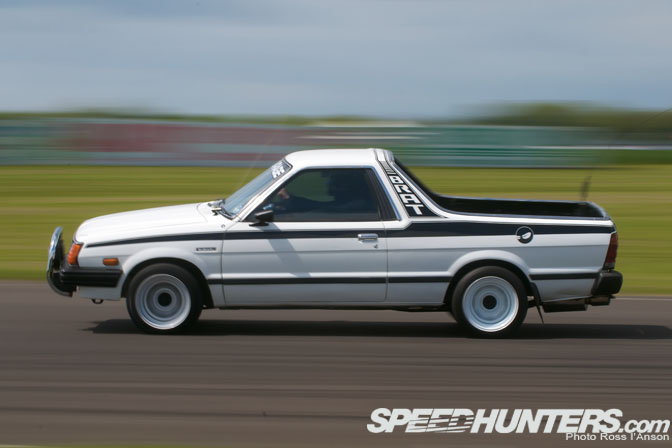 ..The one that caught my eye was this strange looking beast.. I cant remember the last time I saw a Brat but this one was packing a WRX engine and making all the right noises during the public track time.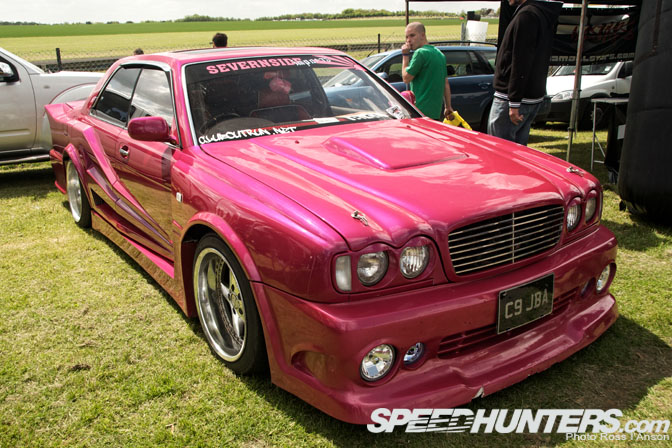 Not to everyones taste but Severnside imports outrageous Nissan Gloria turned a fair few heads.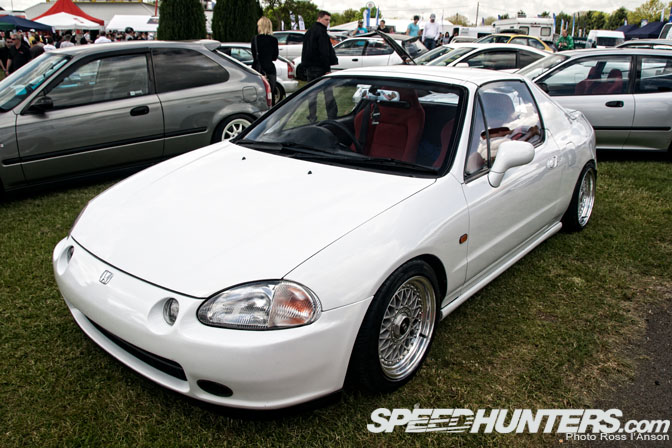 You gotta love BBS rims. they suit just about any car out there, they finish off this nice clean Del-sol nicely..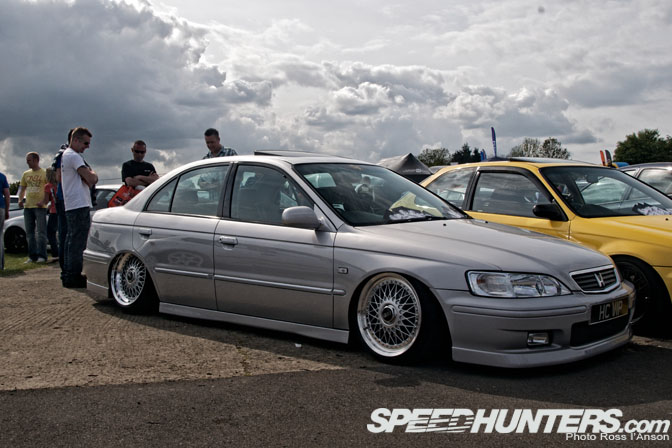 ..As they do on this uber cool VIP style four door Accord.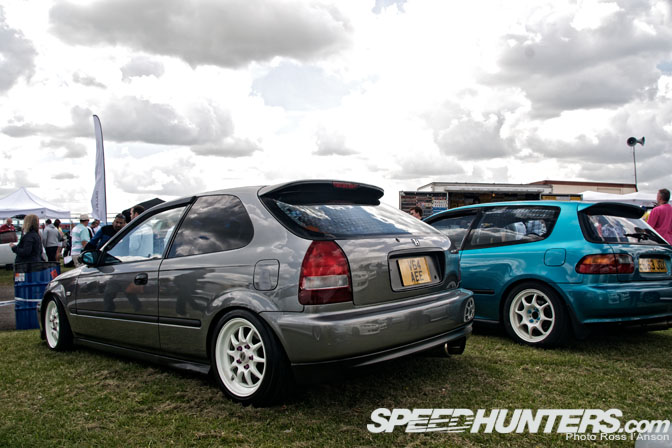 Im more of a Golf fan really but there is something about a tastefully modded Civic that you just cant ignore.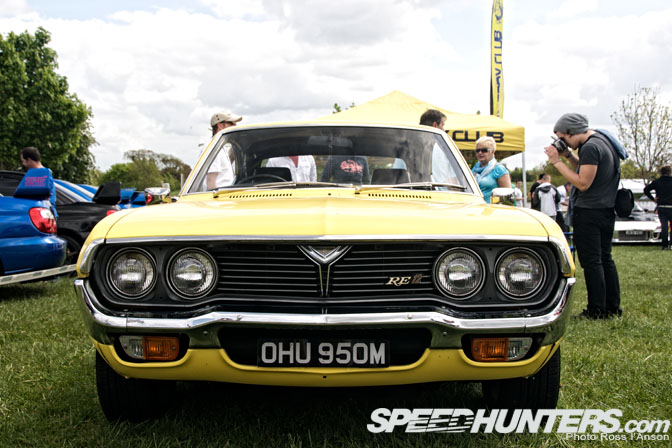 While poking around the Mazda Rotary club stand this caught my eye. And Im fairly embarrassed to say i didn't have a clue what it was..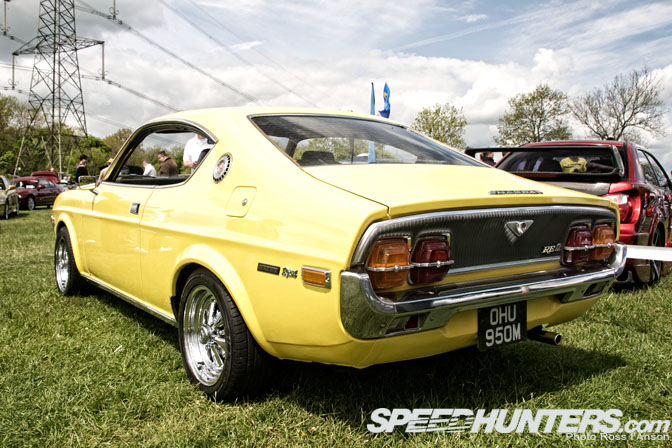 ..On farther investigation it turned out to be One of the only Mazda RX4's left in europe.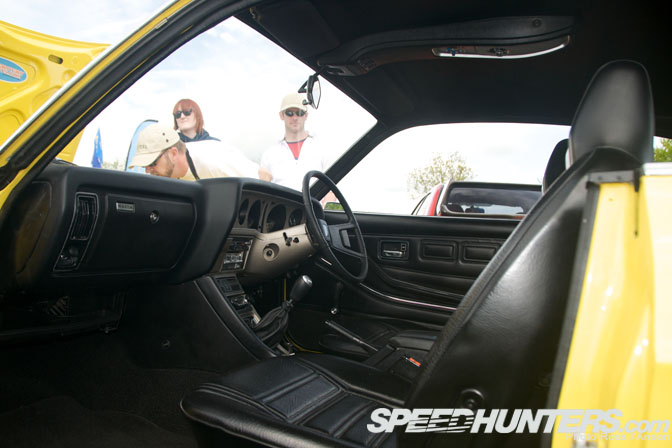 It was discovered stored inside a house and and was in such a solid condition it did not even need to be welded. Just a light sympathetic restoration job and the addition of some period Cragar wheels was all that was needed to bring it up to the immaculate example you see here.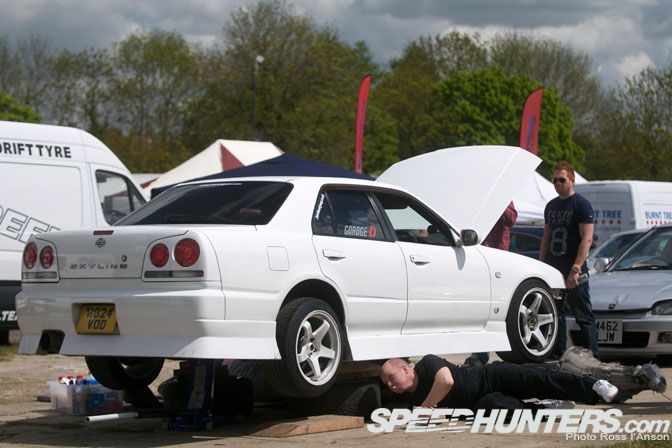 Back in the drift paddock the feverish activity was continuing. A spare gearbox had been sourced for Walton smith..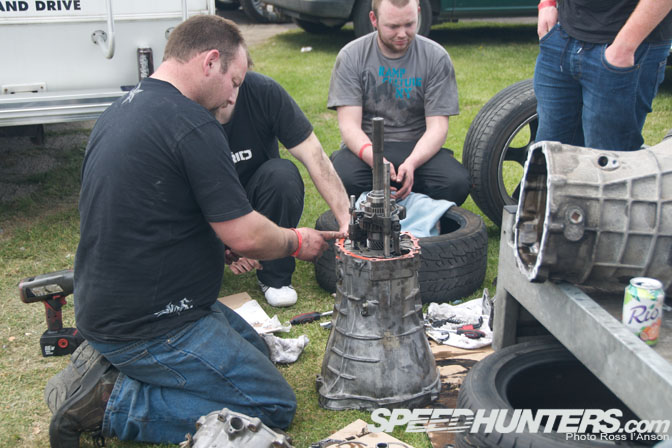 ..While Julian proceeded to strip the two damaged boxes to make one good one.. now im not sure what the time given in the Nissan workshop guide is for a gearbox rebuild but Julian had two hours to complete the job to be back out for the final..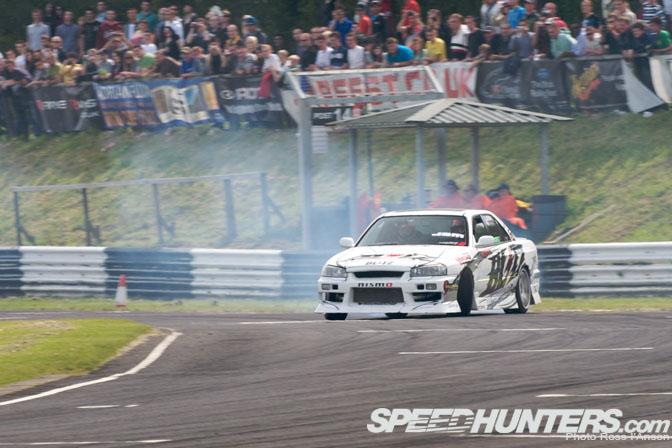 ..Something that was achieved with minutes to spare!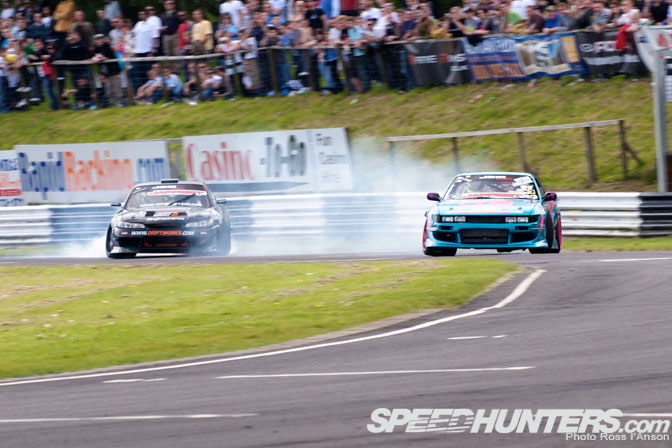 Competition wise it was Phil Morrison and Dan Chapman of team Driftworks..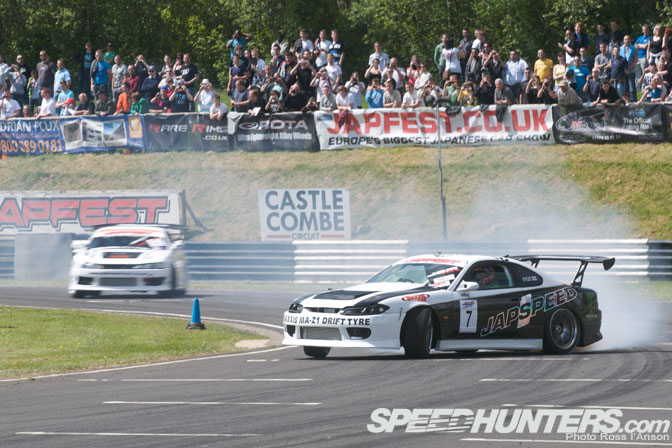 ..V's Danny Eyles and Paul Smith from team Japspeed..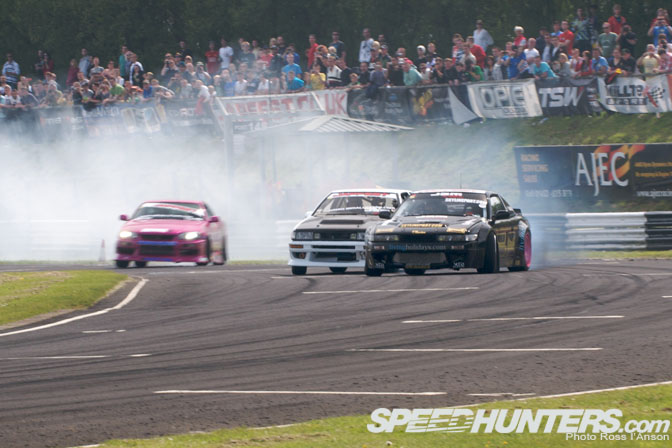 V's Anthony Scott and Luke Fink from team Skyline part.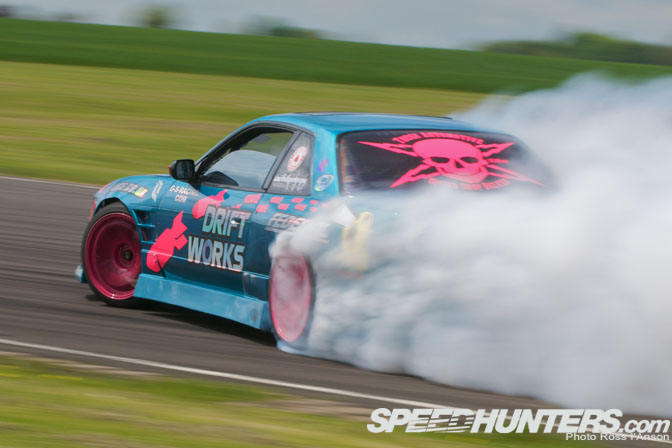 With Team Driftworks taking the win and the £1000 prize money with Japspeed coming in second and Skylinepart 3rd.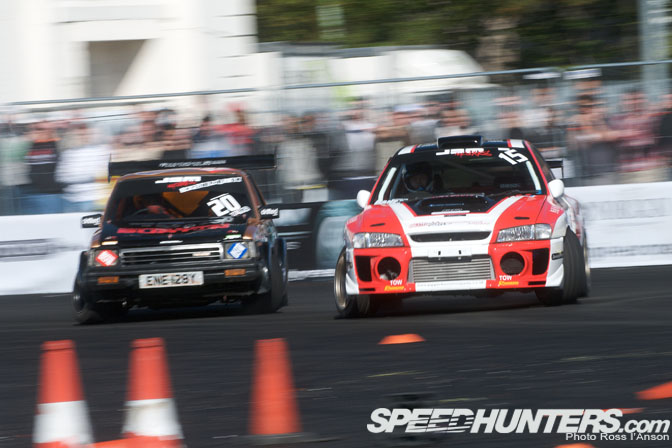 Its really nice to see the familiar Cars from the UK competition scene being used on display. I good sign that Drifting in the UK is taking off and people are taking notice.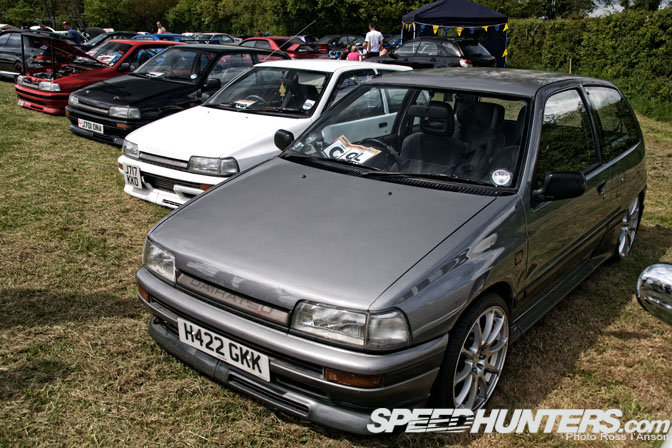 Quite a rare sight in the UK now. Back when i was 17 i always wanted one of these little pocket rockets..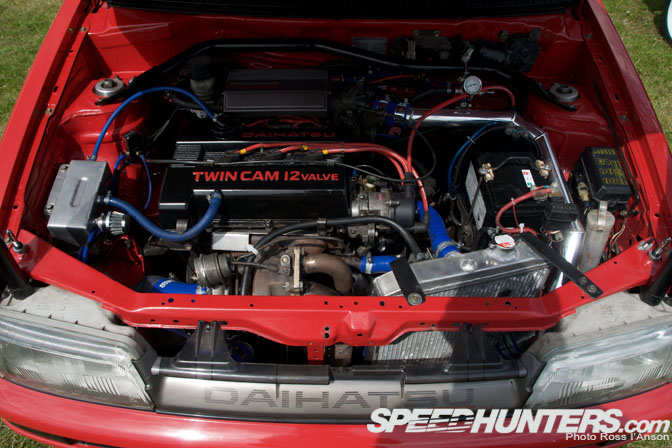 The little 1 litre 3 cylinder turbo in the Charade GTti was the first production engine to offer over 100bhp per litre.. added to a super light chassis its probably a good thing I never actually got to own one.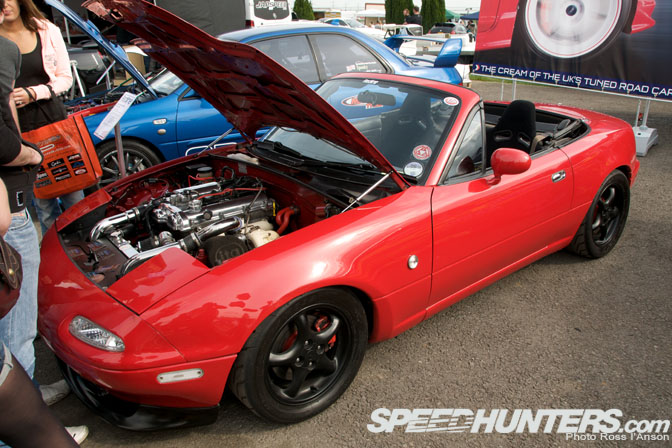 Almost stock looking but packing a 400hp turbo punch.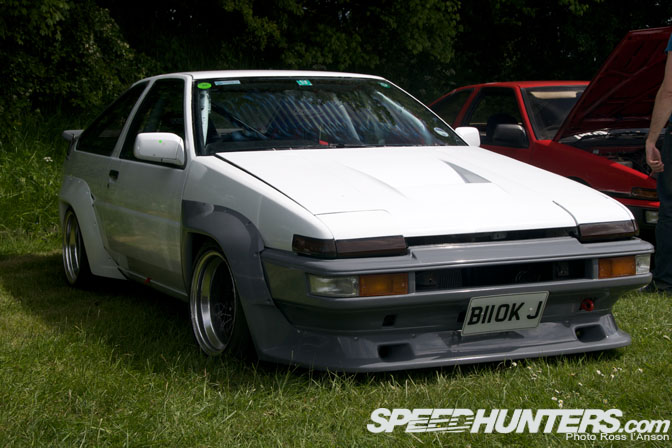 I was a little bit disappointed see only a handful of AE86's, a sure sign that this iconic car is getting rarer and rarer in the UK.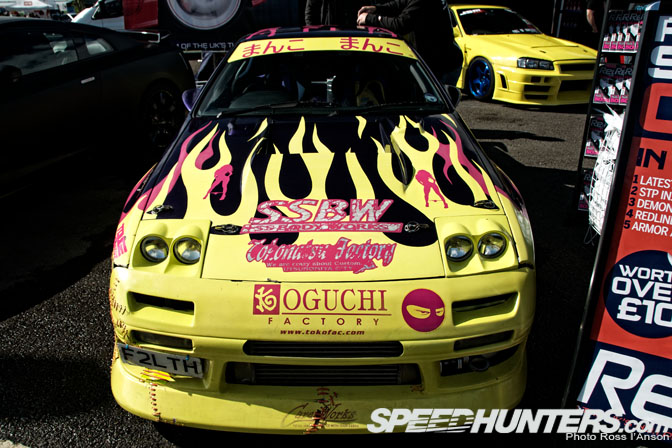 The Sexy Knights D1 street legal FC now owed by Redline magazines Steve 'stavros' Neophytou.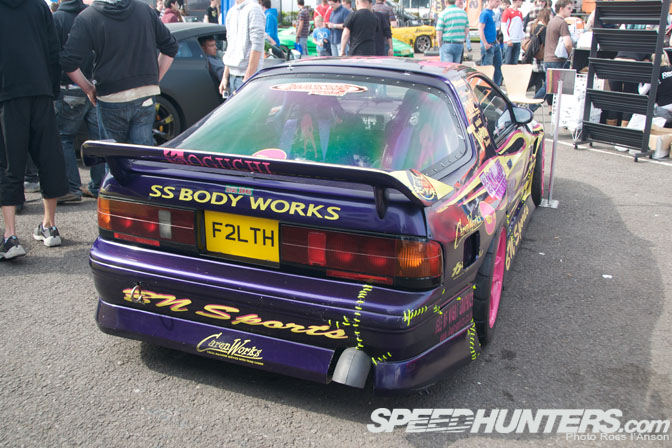 So my first ever Japfest was a enjoyable one! great weather loads of track action and most importantly the best collection of Japanese machinery in the UK all gathered up in one place..Will I be returning? For sure!!
Japfest coverage on speedhunters
-Ross