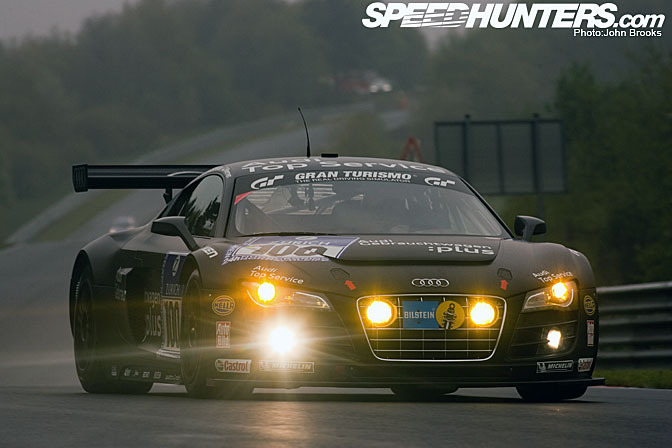 The Phoney War is over, Qualifying for the 2010 Nurburgring 24 Hours is done. Early in the drying second session Marc Lieb put down a marker for the defending champions, Manthey Racing and Porsche. Then cousin Audi decided to muscle into the act with Marco Werner posting an amazing time of 8:24.753 in the #100 Audi R8 LMS.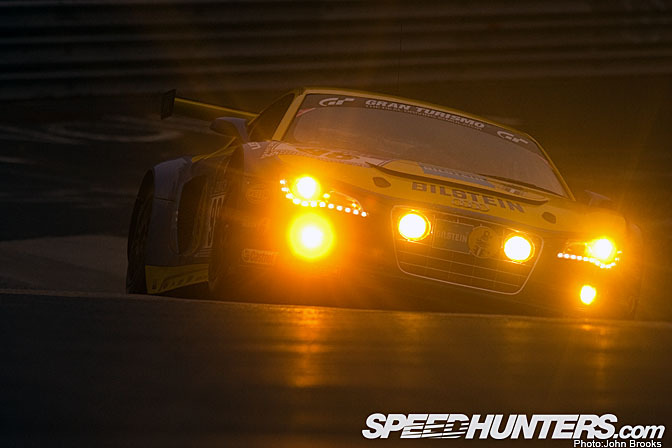 Locking out the front row for Ingolstadt was #98 and Mike Rockenfeller just .815 of a second shy of pole.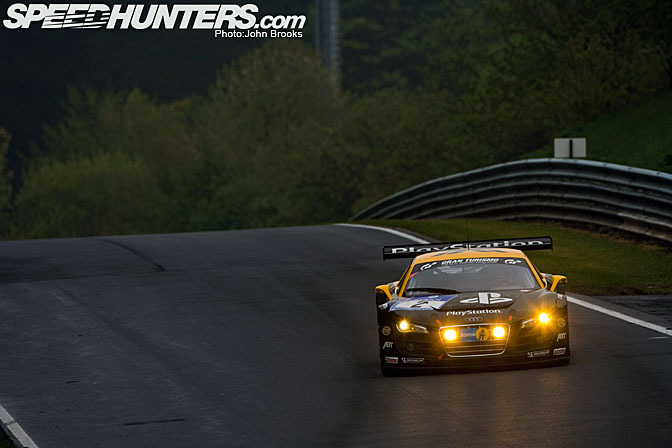 Next up was the #2 Team Abt Sportline Audi with Lucas Luhr.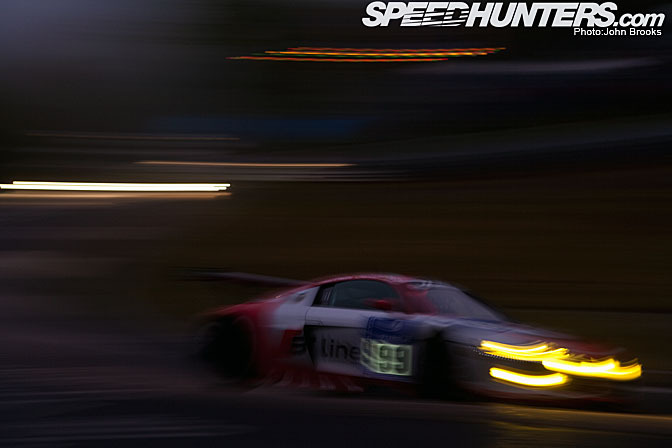 Completing the Audi triumph was Pierre Kaffer in the #99 R8 LMS.
Of course the timesheets do not tell the whole story…the track at the end, when Audi went for times, was in much better shape than when the Manthey car had their run. Nevertheless it would be churlish not to salute a great achievement by the Audi squad, pole in these conditions is a badge of honour of the highest standing.
Whatever they may say publicly, Porsche know that they will have to really produce the goods to add to their run of victories in the Nurburgring 24 Hours, what a great race we have in prospect.
SpeedHunters can cheer on their BMW Z4 GT3 outfit who scored a great pair of times to wind up 15th and 20th out of the 198 (yes 198!) qualifiers.
More when the sun (haha) rises.
John Brooks