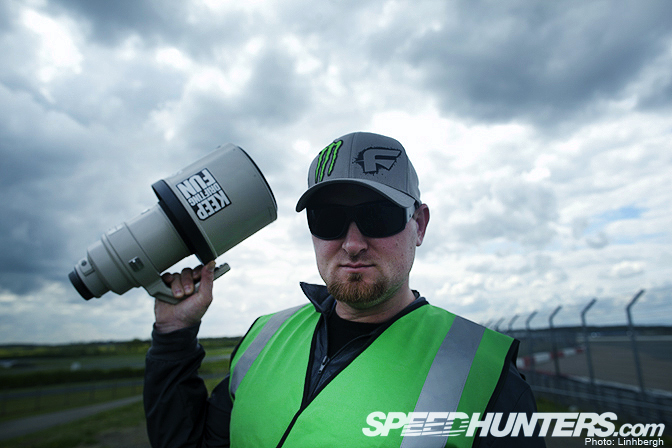 The week before Formula Drift in Atlanta, I ventured out to Silverstone in the UK with the Speedhunters team to check out my first ever GT1 World Championship race and the launch of the European Team NFS GT3 program. What an incredible facility Silverstone is!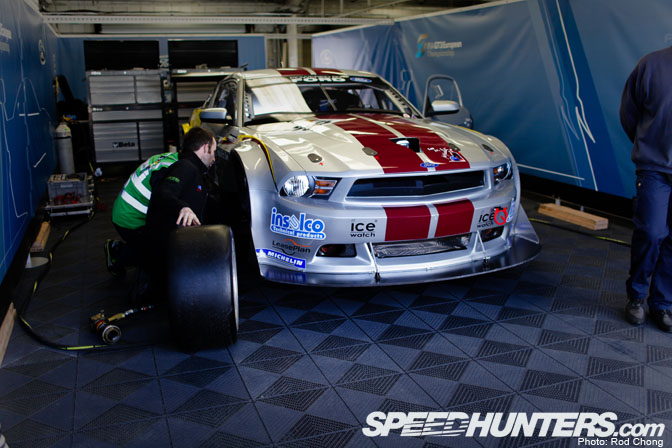 It was love at first sight when I saw this 2010 Mustang in the garages. More on this beast below.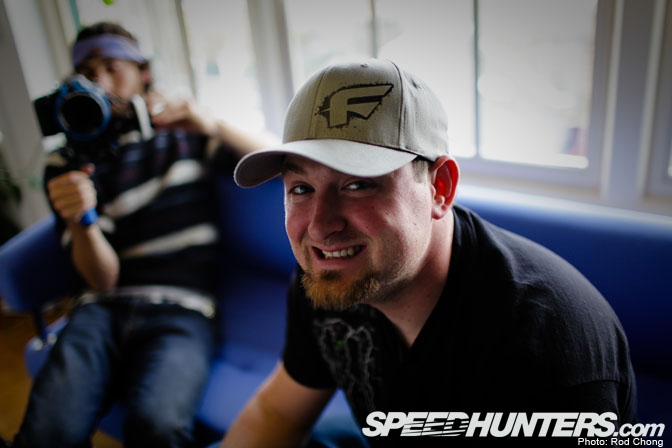 Immediately after landing in London, Will Roegge and I rushed to check into our hotel and were whisked away by a black cab to a magical place called Slightly Mad Studios. This is my "excited kid in a candy store" face!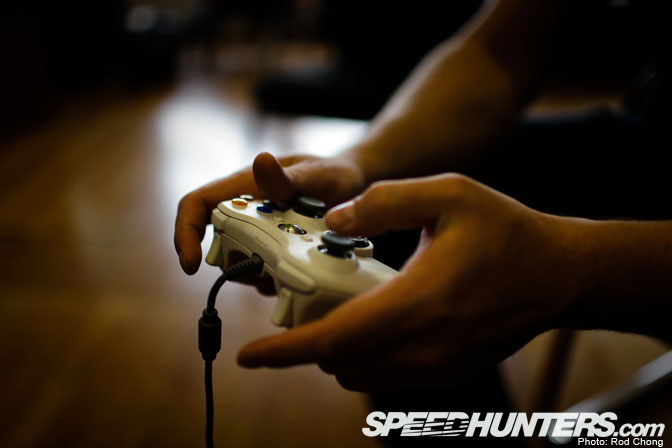 Slightly Mad Studios developed Need for Speed Shift, which I helped out on.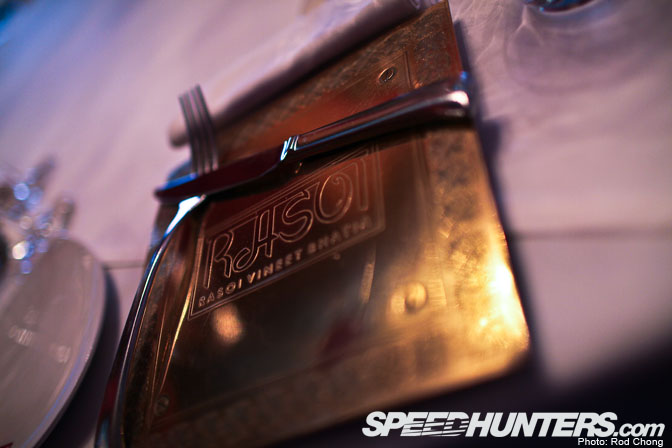 Once I got my Need For Speed fix, we all headed to this extremely posh Indian restaurant with the NFS and SMS crew. It was hands-down the most extravagant dining experience I have ever had. It was about nine courses of the most tasty food I have ever imagined.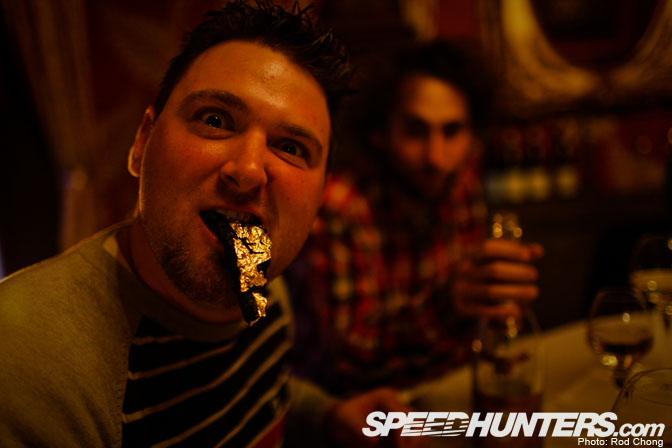 As if multiple bottles of champaign and delicious wine was not enough, this thing hanging out of my mouth is blackened chicken and the gold you see on it is real 23K gold flakes that you eat. This particular piece had double gold on it just for me! I'm way too classy I know… Diddy would be proud! On another note, we were at this restaurant because Linhbergh requested Indian food. He missed his flight and this fine dining experience, it's a good thing Will and Rod documented it so we could share with him. Sorry bro!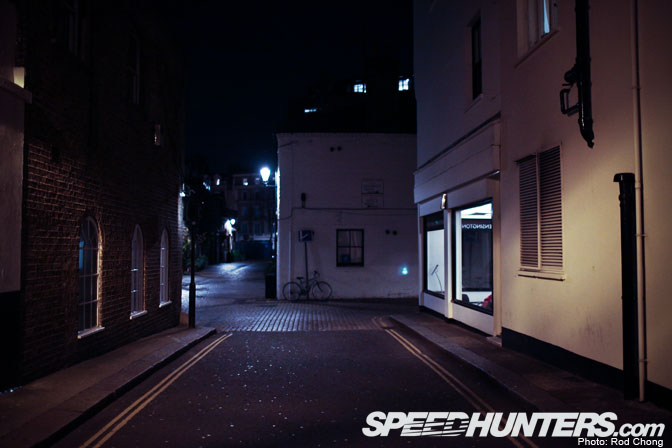 After our completely ridiculous dinner we decided to walk off our food-comas. Rod took us down this alley right by our hotel. Looks like a normal alley right?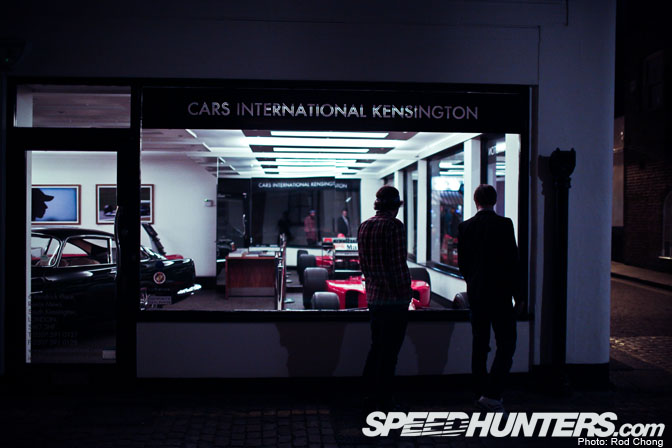 Wrong! Just down the alley was some unbelievable cars for sale.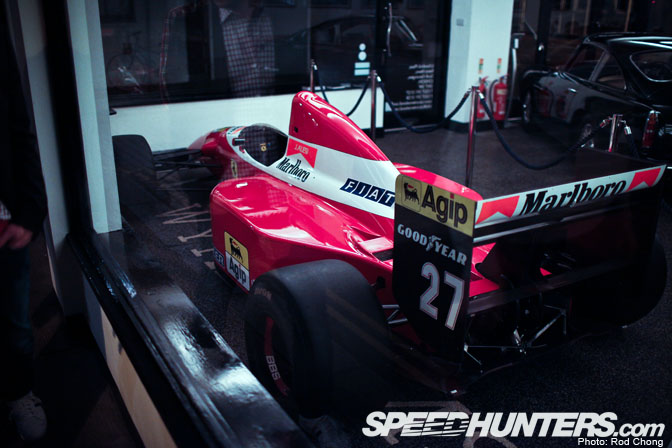 I mean, you never know when you might be on a Sunday stroll and decide to by an old F1 car right?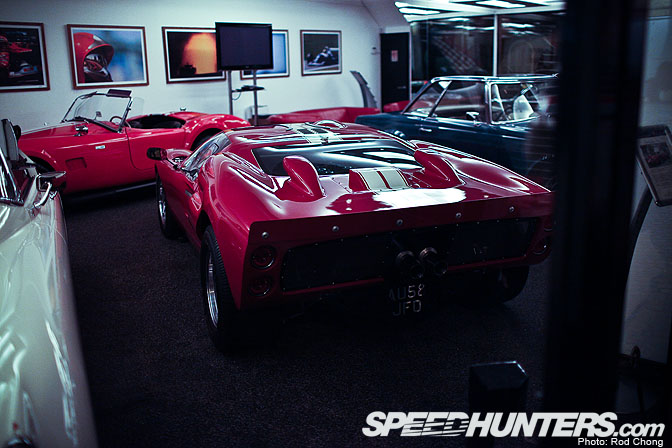 It was the weirdest thing to me that this place was just in a back alley. These cars could be in a museum!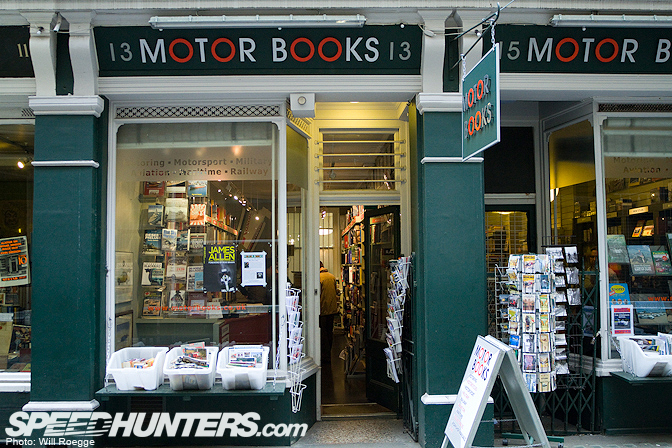 After a delicious breakfast the next morning, Sir Rod Chong took us on a nickel tour through London. One necessary stop was the Motor Books store. What a place this was! Any automotive nerd could spend hours in here.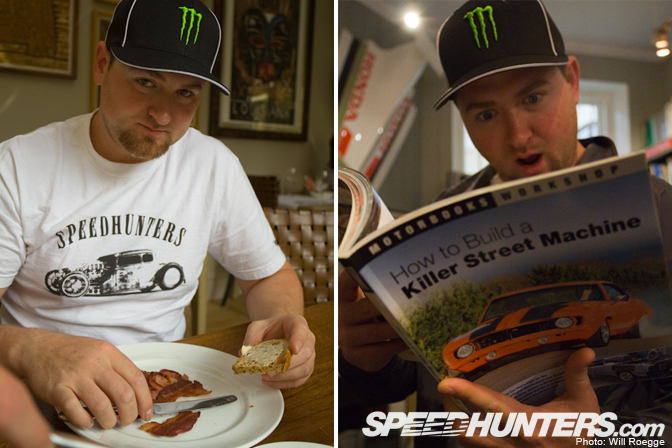 They had books about anything and everything automotive you could imagine. I bought a few great books and would have bought a lot more if I felt like carrying them around London all day. I know it's surprising… but I CAN read!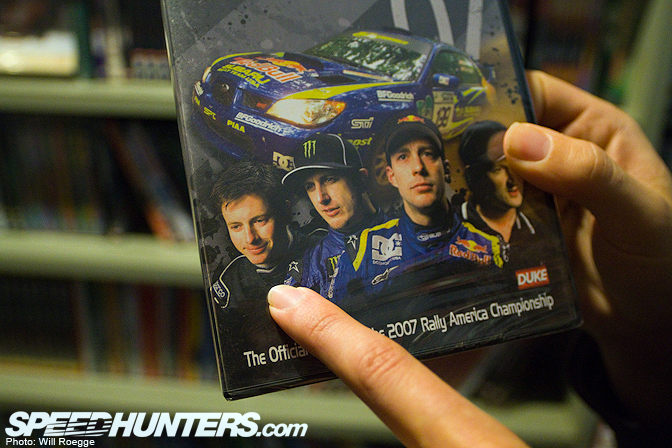 I mean they even had some Tanner Foust up in the store! It really doesn't get better much then that! Wait… Ken how did you get my hat on the cover of that DVD?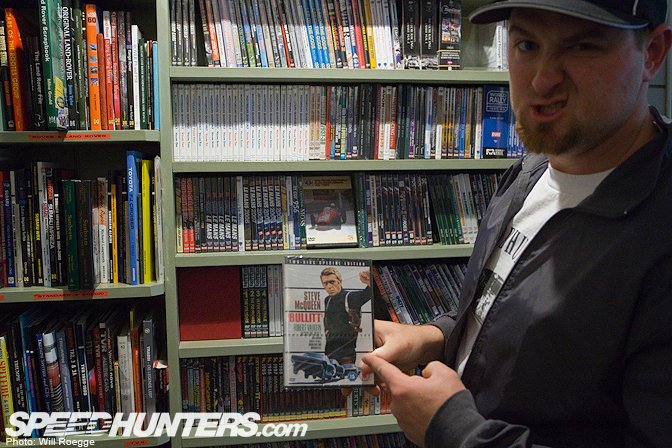 If you haven't seen this yet, do yourself a favor and watch it. I think it's time for a remake of that famous chase scene!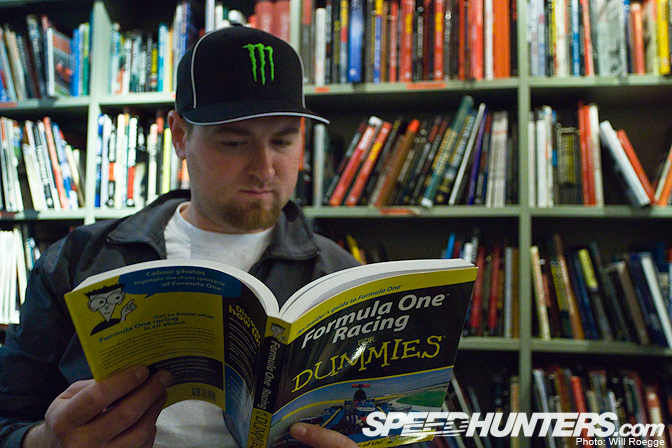 Just brushing up on my F1 lingo!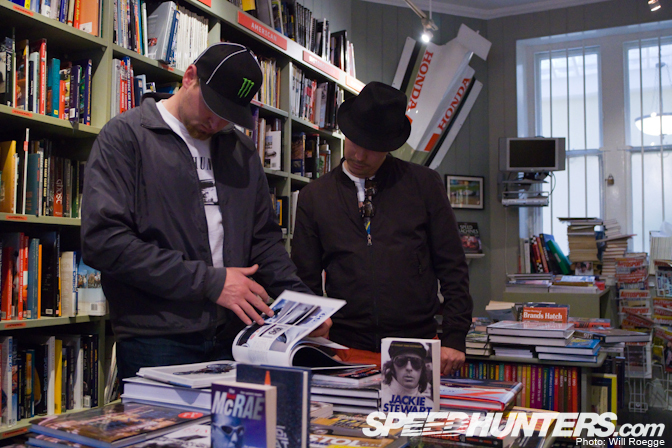 Seriously I was just blown away by this place and will be swinging in every time I visit London. Barnes and Noble needs to take some notes!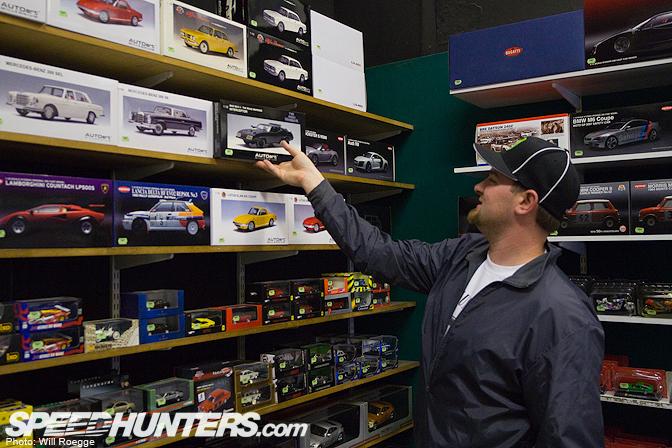 Just around the corner was a die-cast car shop, St. Martins, not just el cheap die cast, but very detailed and awesome die-cast.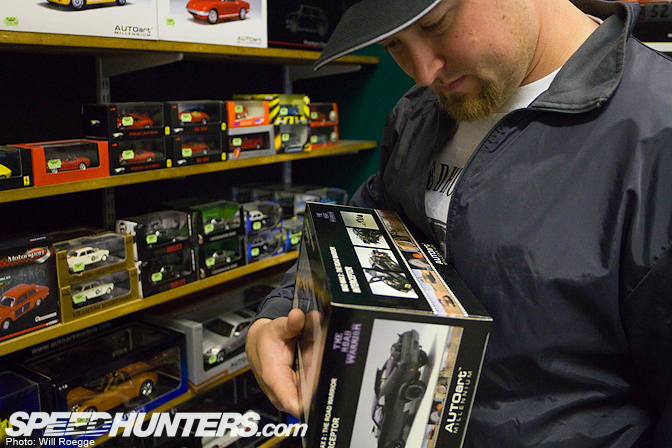 I found this beauty. That's right, the Ford Falcon Interceptor from Mad Max.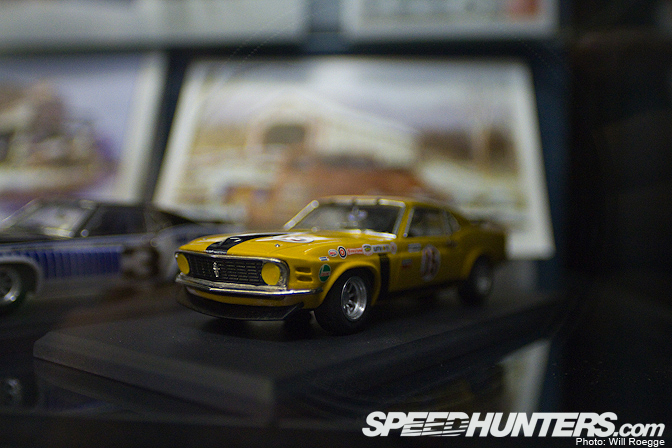 Simply awesome pieces of art!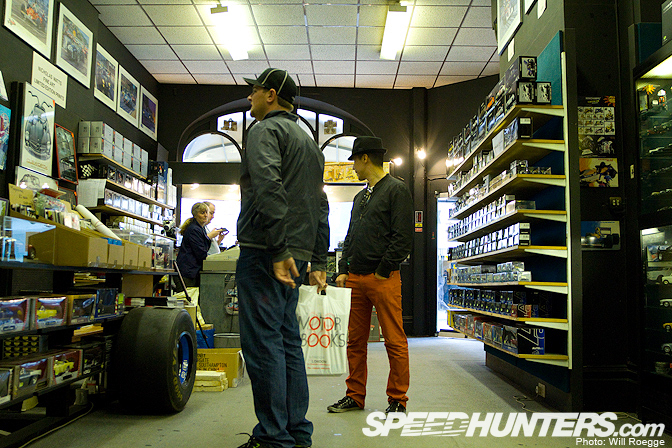 The owners were very cool and surprisingly had seen me in some Interweb videos before.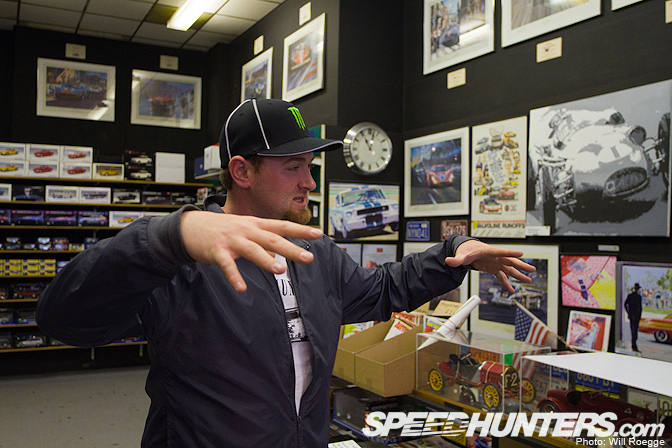 We got into a standard "explain drifting" discussion so I layed some knowledge on them. The husband actually races a '68 Mustang which I thought was cool!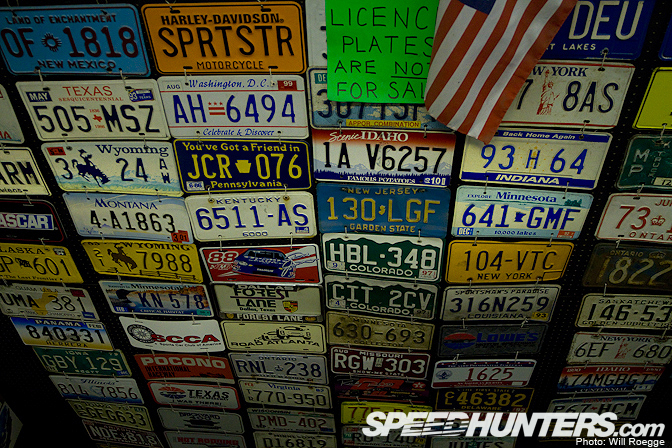 No you can't buy these!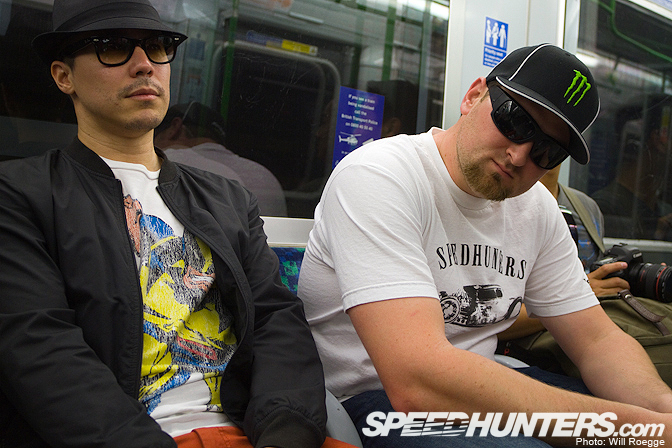 Rod and I Gleaming the Tube!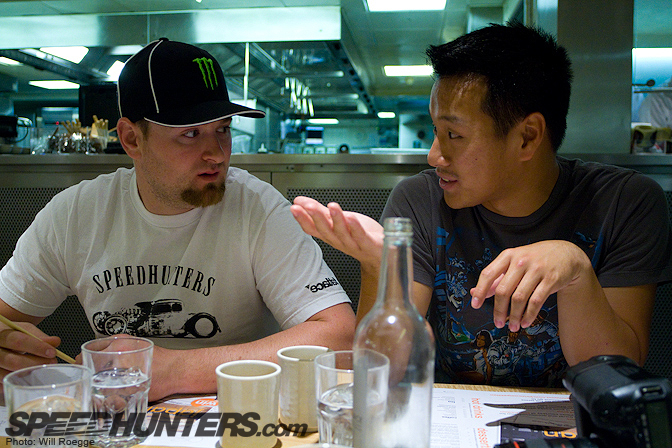 Linhbergh finally made a flight and met us downtown. We went to Wagamama which was some awesome Japanese cuisine.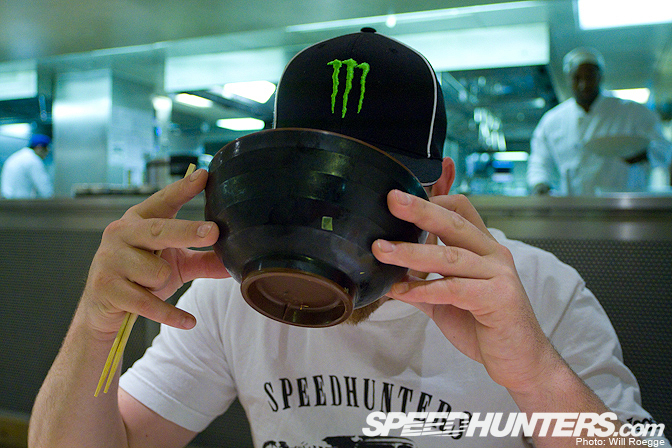 I seriously have not had Ramen this good since Japan. High five Wagamama!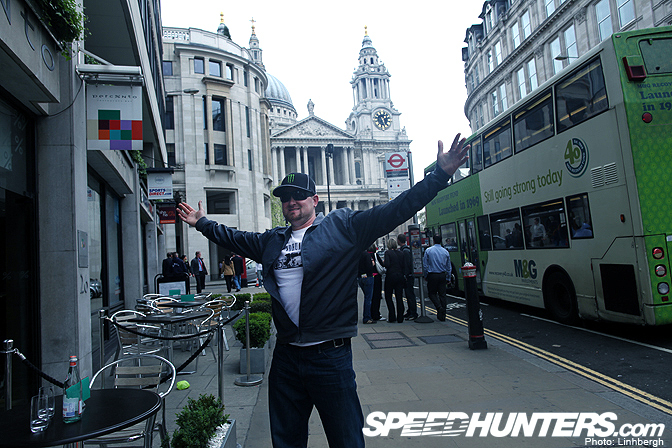 Our Sir Rod Chong nickel tour was a really good time. Rod is full of useful and useless knowledge. I have not quite figured out which he has more of just yet. I'll get back to you on that!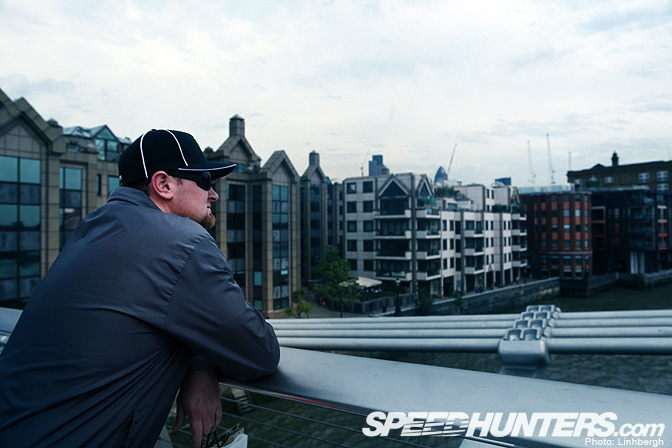 The architecture in London is really awesome. A lot of history and culture mixed with some really impressive modern structures. I'm not sure there is anywhere else in the world where there is a one-thousand year old castle on one side of the street and some of the most modern condos/ office buildings on the other. I wish I had more time to be a tourist!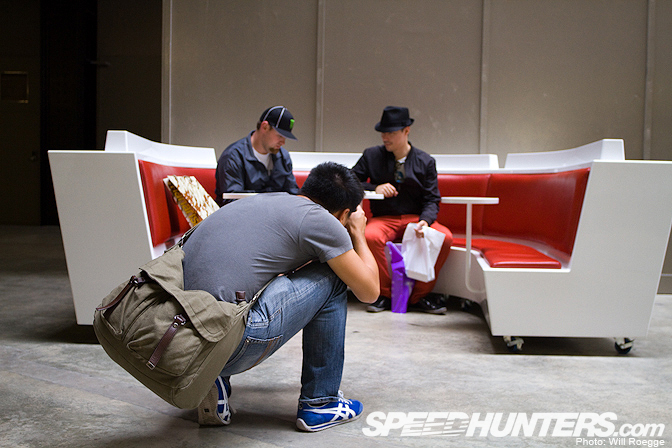 We grabbed a break in the Tate Modern. Look at that stance! Linhbergh might want to consider taking pictures as a profession!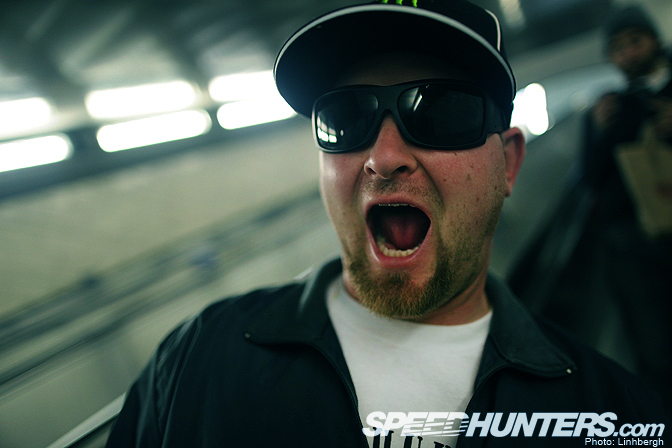 This me pretending to be scared as we went deep down under London to catch the tube.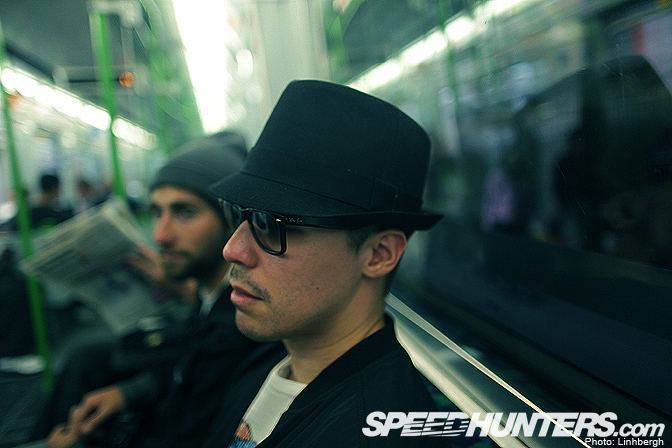 Our tour guide who loves high fives! "Sir Rod Chong"! Thanks for the fieldtrip buddy!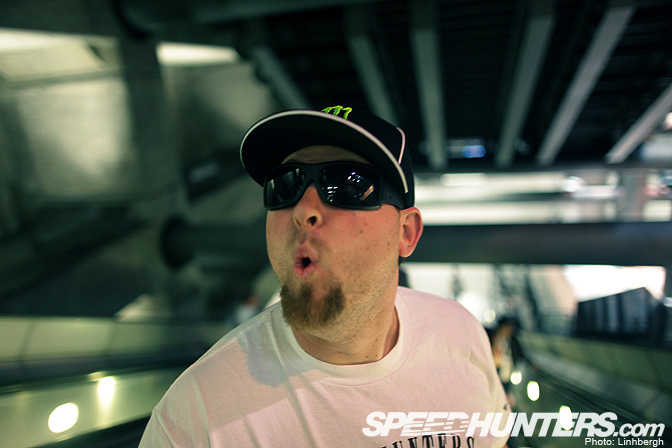 This is my whoaaaaaa face; the Jubilee Line underground structures were really neato! This also was the end of our fun In London. Next stop: SILVERSTONE!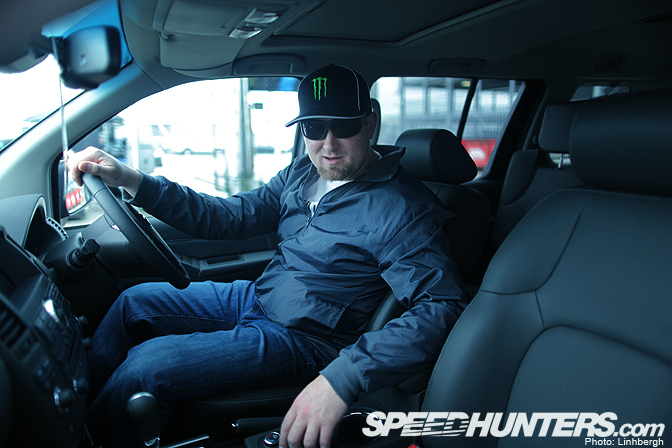 It was voted that I would be the driver for the crew. I think Rod thought it would be funny to watch me learn driving in the UK for the first time. What's a round-about? Why does the light flash yellow before green?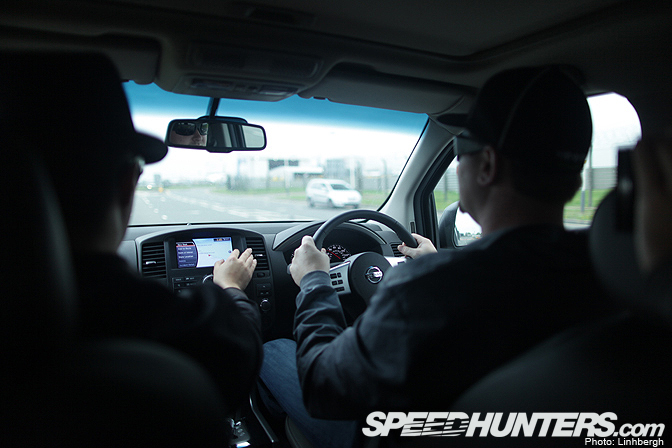 The "Rod Pod" was in full-effect and we rocked out the entire two hour ride to Silverstone. I was very surprised in the lack of hooked-up cars on the freeway.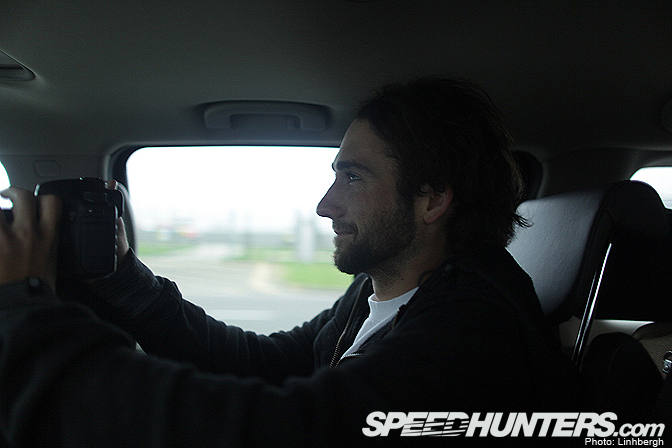 If Will's face doesn't show the excitement upon our arrival to Silverstone, I am not sure what could!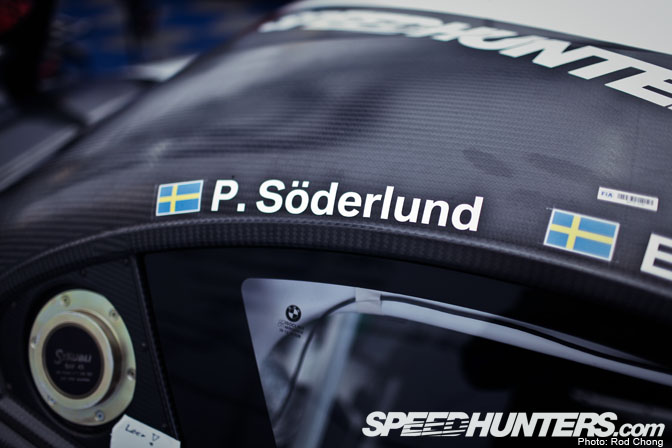 I was very excited to check out the Team Need For Speed BMW and meet driver Patrick Soderlund. That is where we headed immediately upon our arrival to the track.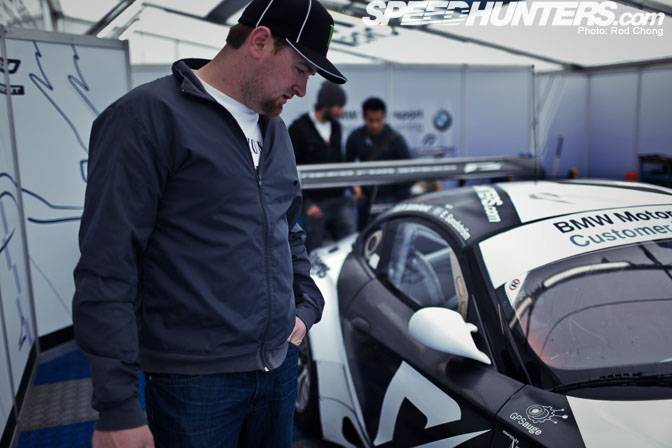 The car looked great in the flesh. I had only seen renderings up to this point.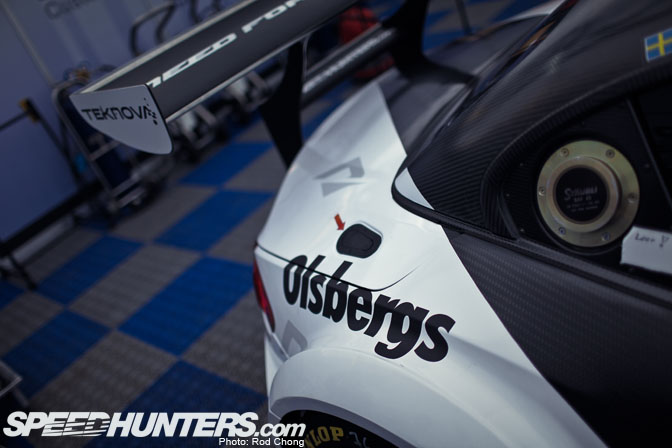 Of course I'm loving how they kept some raw carbon as part of the livery.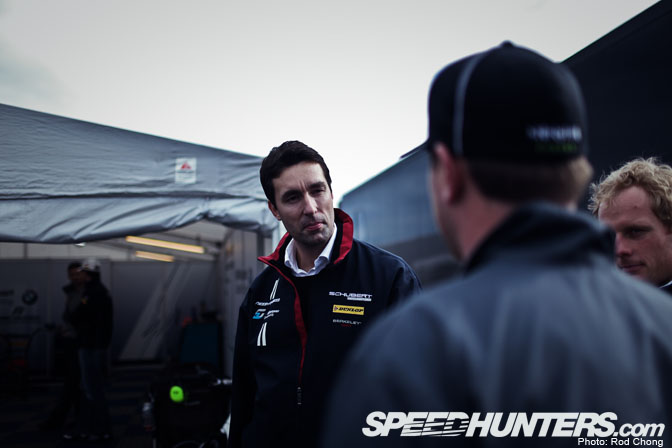 My first time meeting Patrick, what a cool guy. Not only is he a driver, but he is also an executive at EA. We seem to have the same motto: "Work hard, Play Harder".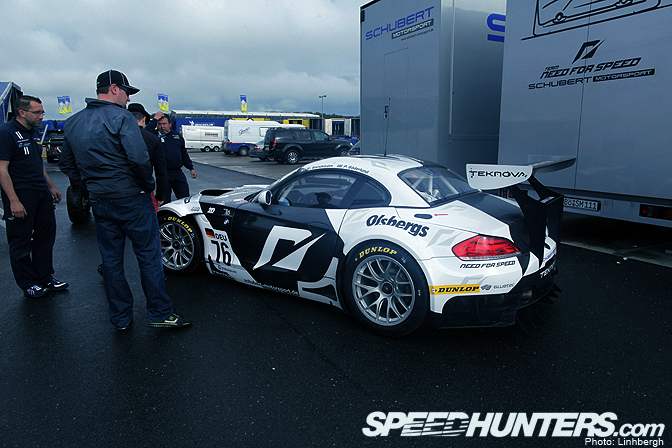 Hands-down one of the best looking BMW's I have ever seen. It sounds good too!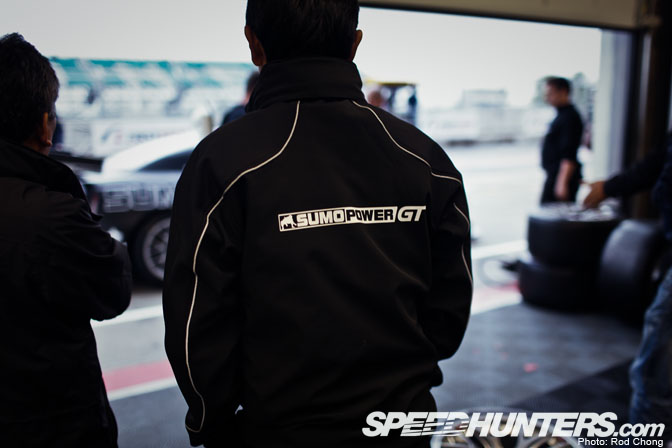 We stopped in to check out the Sumo Power GT-R's. They were doing practice pit stops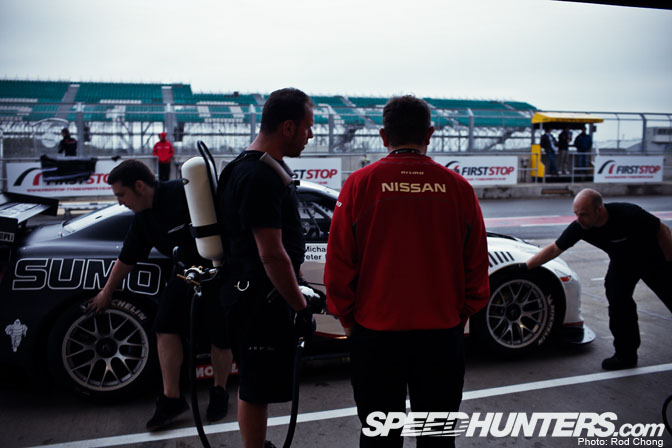 This is the first time I have ever seen a fully self-contained air setup. Definitely a great idea!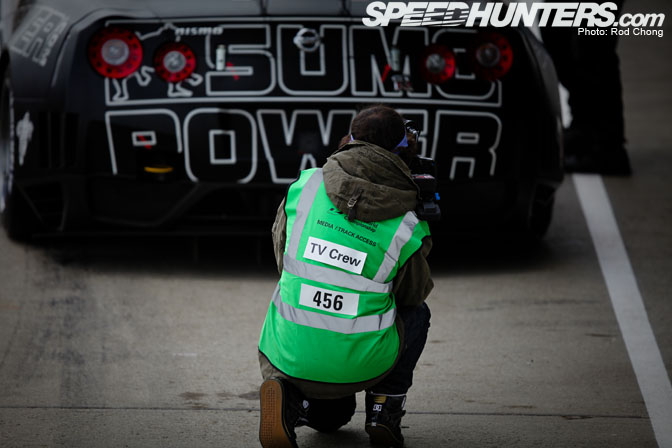 The Sumo Power GT-R's were sick. Very impressive for a new team.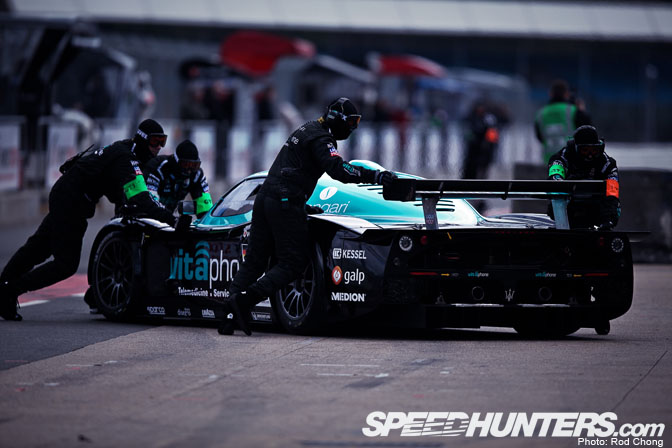 Saturday's practice was exciting. This MC-12 was ridiculous. It looked awesome and sounded even better!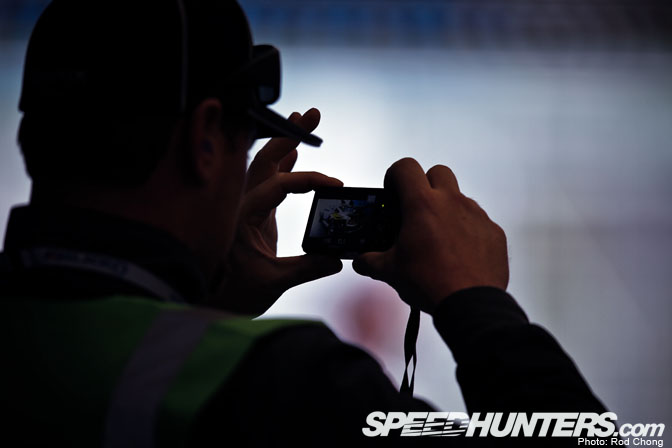 I had to get serious and break out my photography skills. Linhbergh was intimidated by my serious equipment!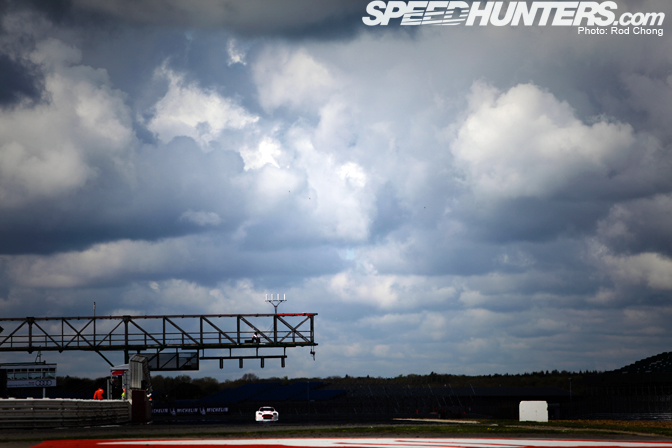 We headed out to the track to catch some practice. It was definitely cool to see, however, I am a bad "watcher". I can't help but think the whole time how much I wanted to be in one of those cars railing the track!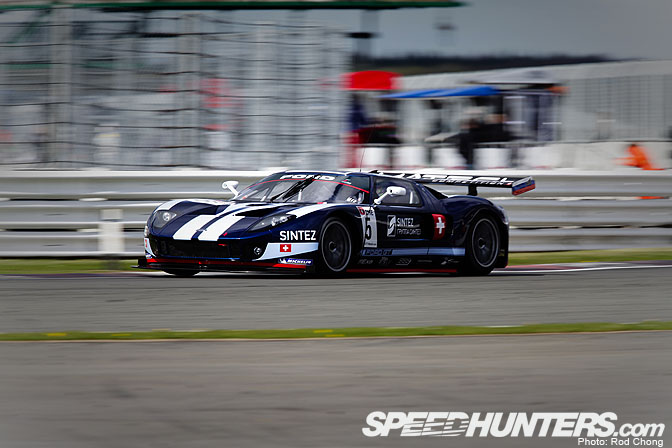 It was cool to see a couple Ford GT's on the track.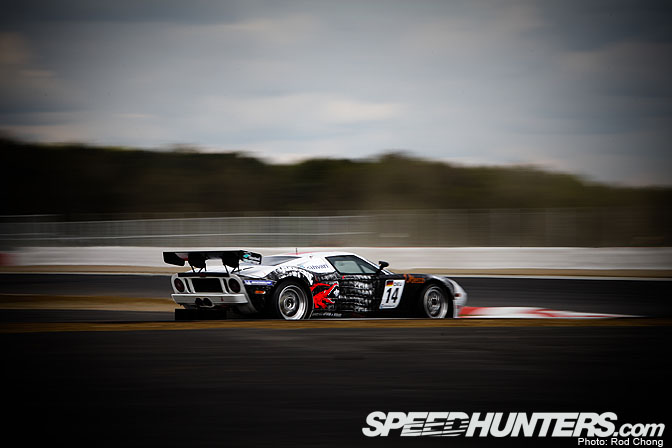 The mufflers the GT3 spec GTs are forced to use make them sound pretty bad compared to the other cars though. They should do something about that!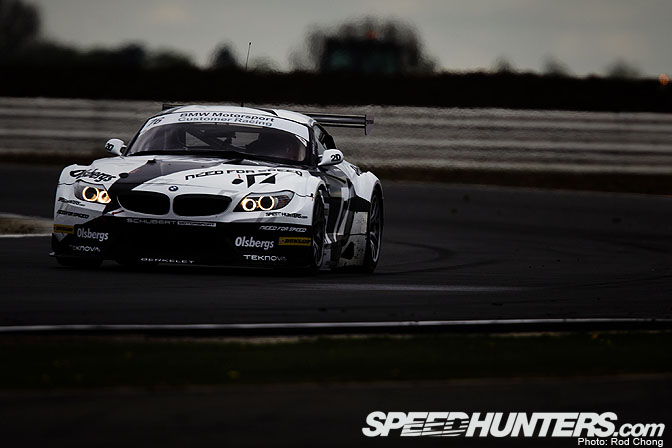 The Team Need For Speed BMW looked great out on the track and both drivers were rockin!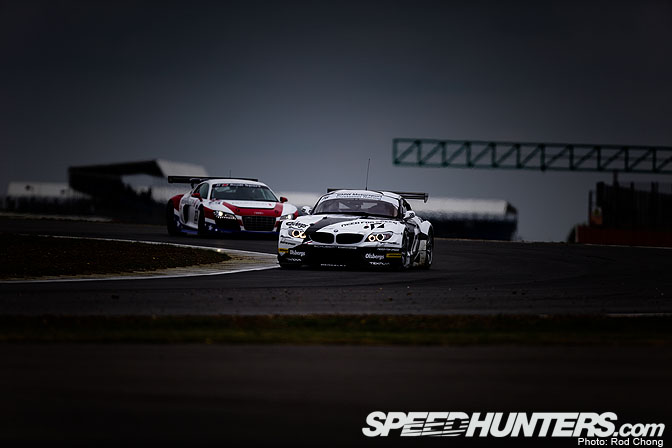 It was obvious that the car was a torque monster. Once it was set in the turn you could hear the throttle get rolled on and the car would just move.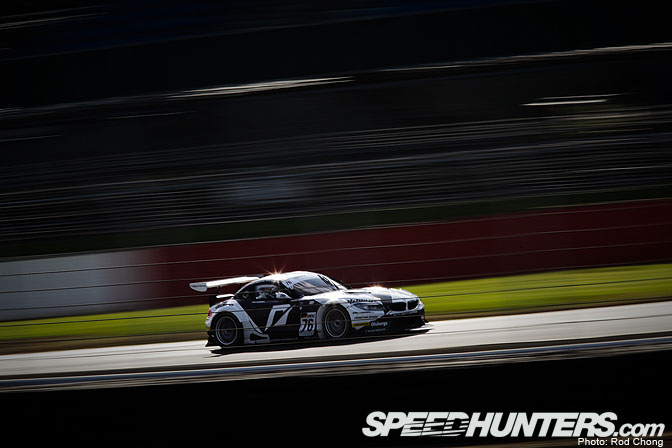 For a brand new chassis I was very impressed with how it was looking on the track! Both Patrick and Edward seem very excited about the year ahead of them. I wish them the best, they are really good dudes!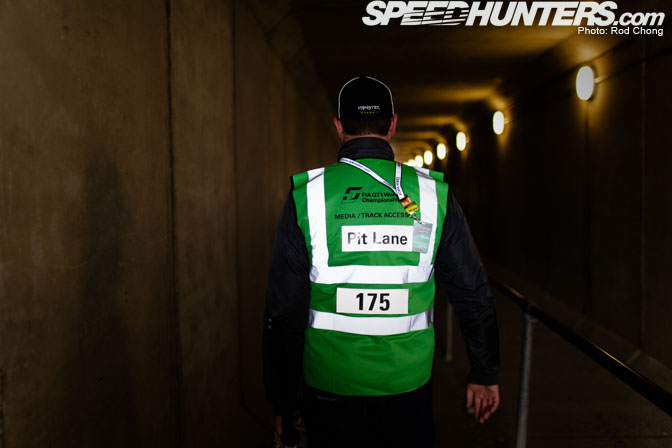 I was way too official for my own good!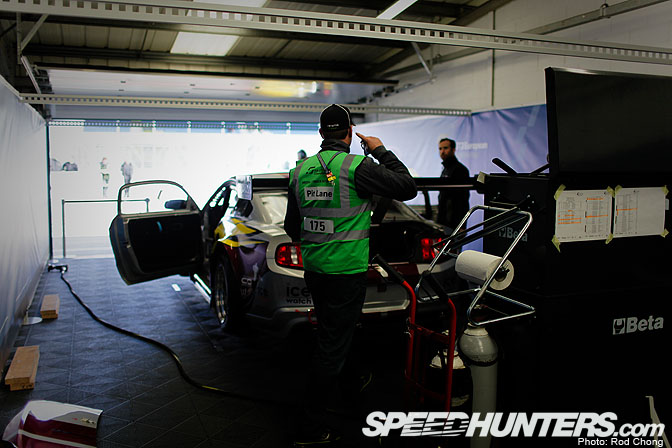 After practice I went to go check out the 2010 Mustang GT that competes in GT3. The car was built by Multimatic in Canada.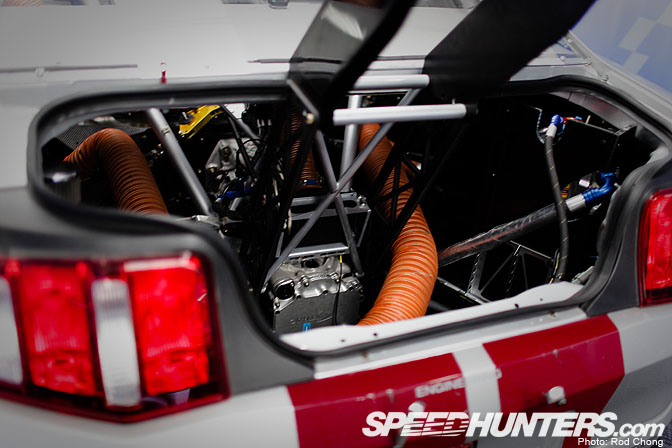 The car was converted to a transaxle; it pretty much had the same rear setup as a LOLA DP car. I bet it's a good time out on the track.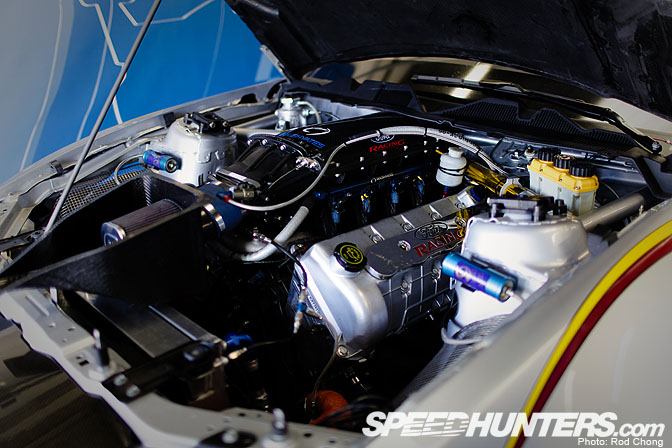 A Ford Racing and Rousch Yates built beast! It revs to over 8000RPM and my guess is it's over 650HP! if you look closely, you can see the air line that goes to the throttle blipper for flat shifts.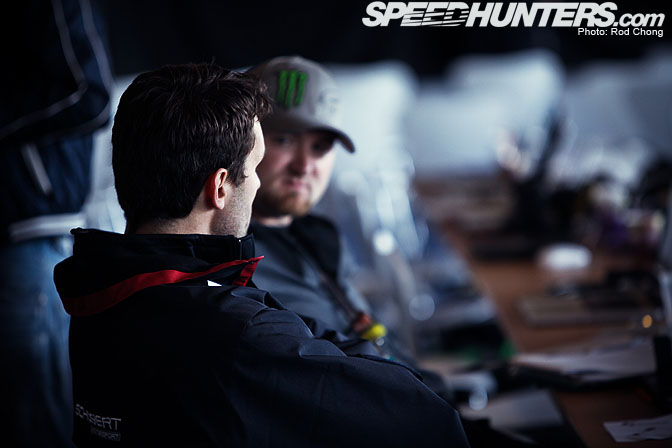 Patrick came to hang out in the media lounge while his car was being worked on. They looked great in practice, however his teammate made a mistake in qualifying and went into a wall. He was very disappointed but kept a great attitude which is important and says a lot about his character.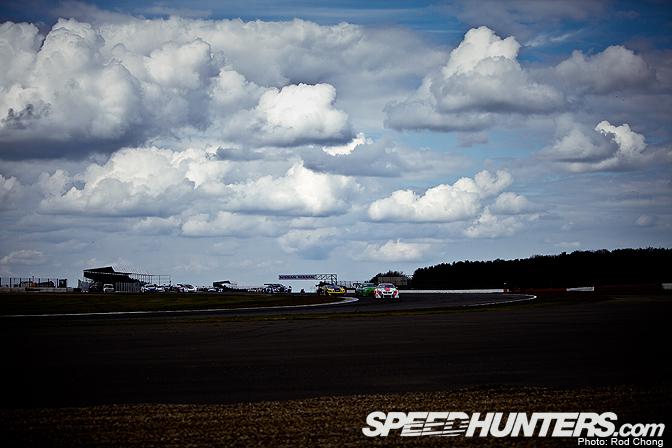 The start of the GT3 race was madness. We were setup at the high-speed S section on the track for the first couple laps.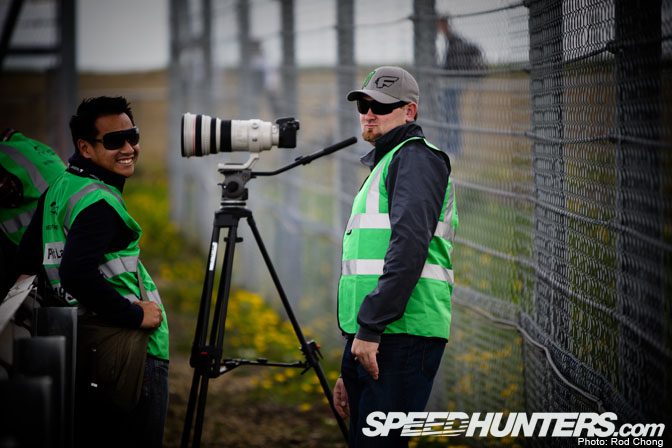 Believe me, we were working hard. No goofing around during official Speedhunting business!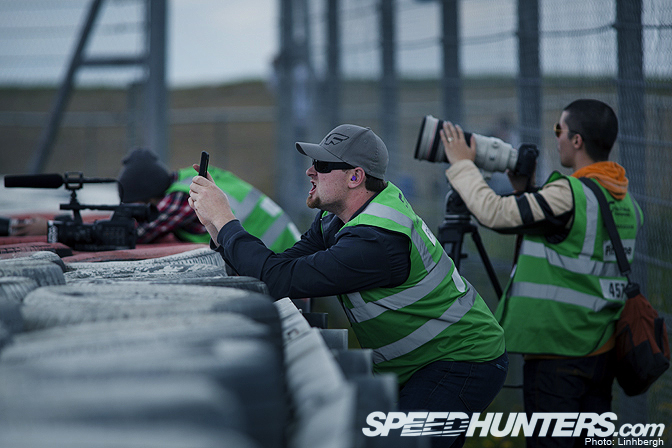 I was showing Linhbergh a thing or two. It's not about the size of the equipment, its how you use it! Me and my blackberry can't be phased! BAM!!!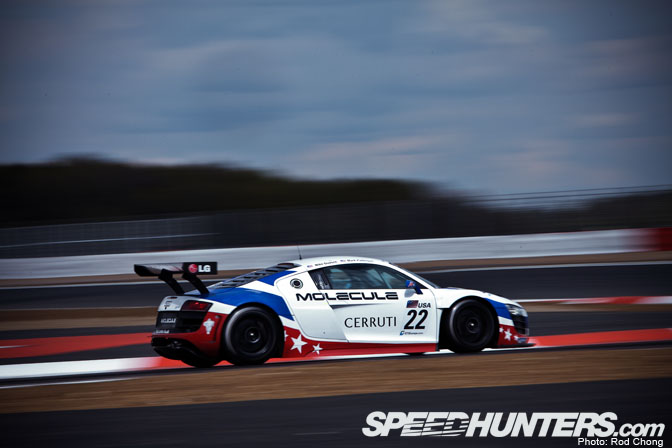 AMERICA! His teammate was sponsored by Remington. I thought it was pretty funny and probably expected by the other countries he visits. Go figure that the Americans show up with a rifle sponsor!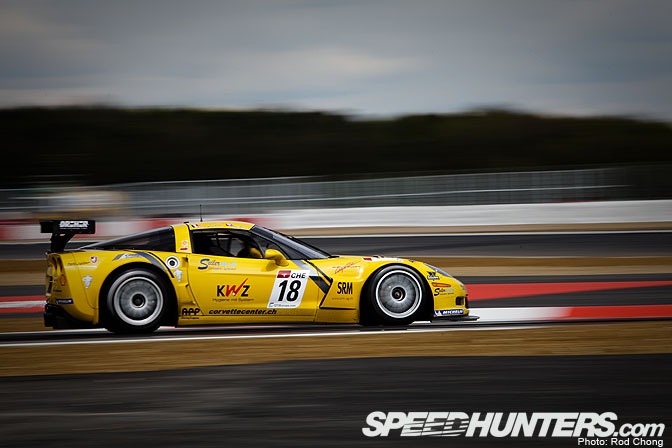 These guys were crazy fast and went on to win Saturday's GT3 race.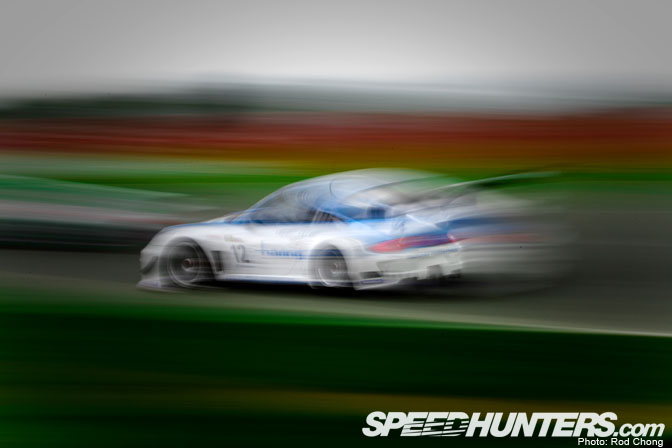 The Porsche's in the GT3 class were quite impressive. Way to get artsy in this picture Rod!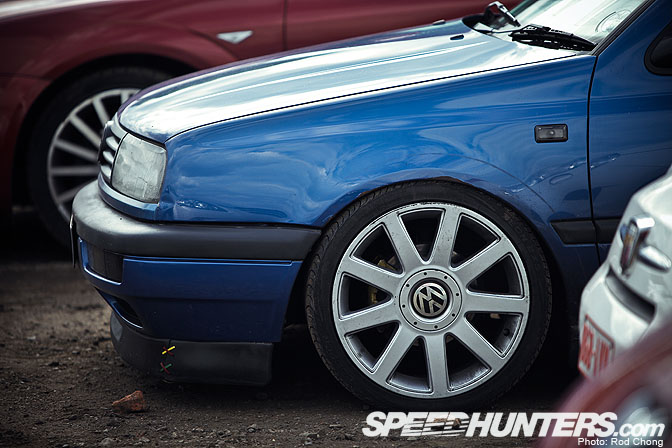 Hella Flush! Love the zip tie stitches. One of a very few personalized cars I saw during my entire trip to the UK.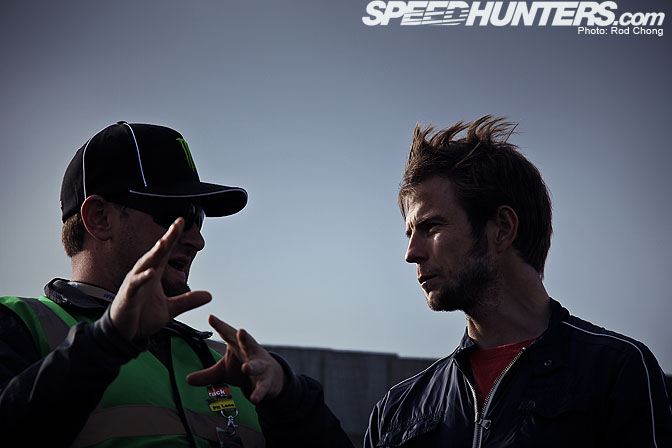 Marcus from EA and I talking drifting and cars. In fact, we might have hung out for too long because has asked me to find him a 67-69 Mustang for him to rock in Sweden! I really had a good time with everyone from EA that I met for the first time. They are very passionate about making the upcoming versions of Need For Speed the best ever and I am very happy to have the opportunity to work with such good people.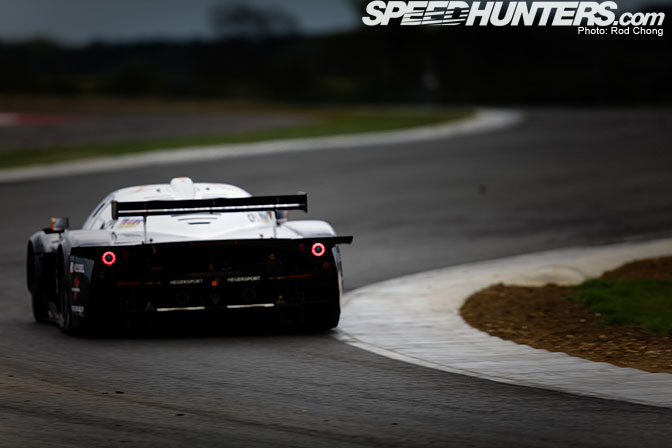 By time the GT1 cars hit the track for their first race, I was past my "excited mode" and really just wanted to drive. It was here I realized and accepted I am not a good spectator at all anymore.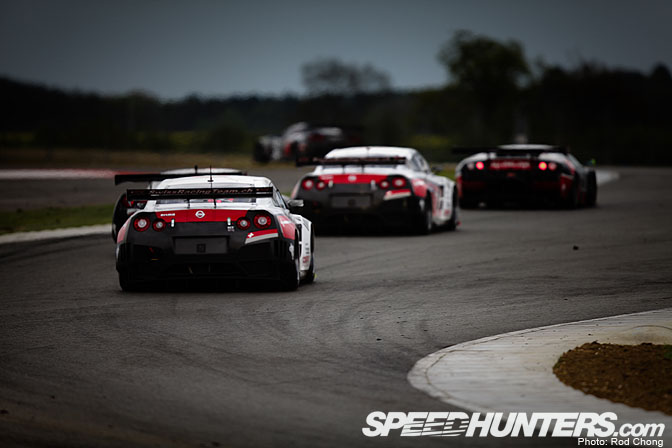 It was really cool watching these four cars battle it out. I was very impressed with Sumo Power. For a new team, they really had it together. I expect that they will be very successful in the future.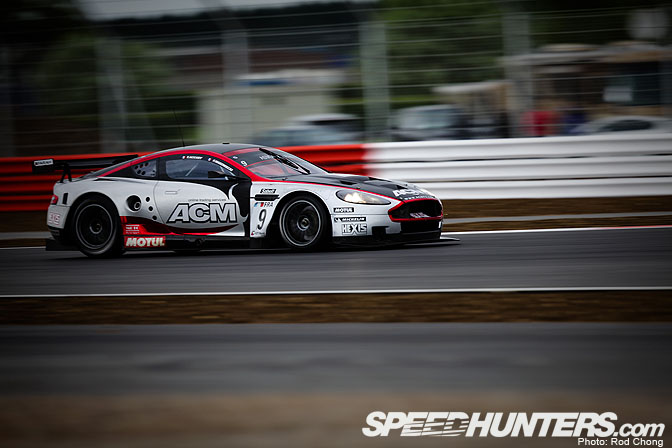 The Aston Martins, Lamborghini's, and Maserati's were hands-down my favorite cars. The exhaust notes were just… shall I say lovely? All in all it was a great experience. The racing was cool to watch for sure. I wish they were bunched up a bit more, but Silverstone is a huge, fast track so I guess its just the nature of the beast.  I was a bit surprised by the lack of spectators. I expected there to be a ton, considering I have always heard that road racing in the UK was huge.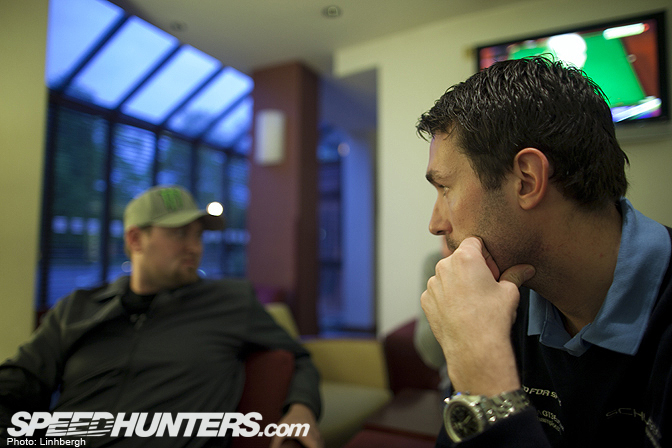 After the Saturday races, we took it easy as everyone was beat and I had an 11AM flight back to the US. After we grabbed some dinner and drinks, I had a sit-down with Patrick Soderlund to get to know him a bit more. What a cool guy. We recorded our chat, so we will get that posted up here soon for you all to check out!
-Vaughn Gittin Jr.