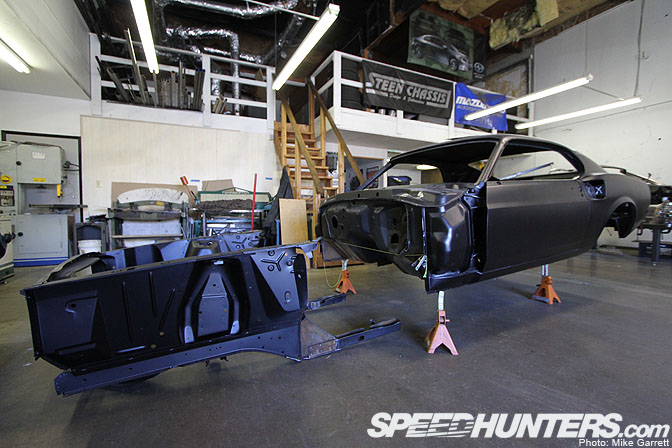 Here is the current state of what is to become the RTR-X.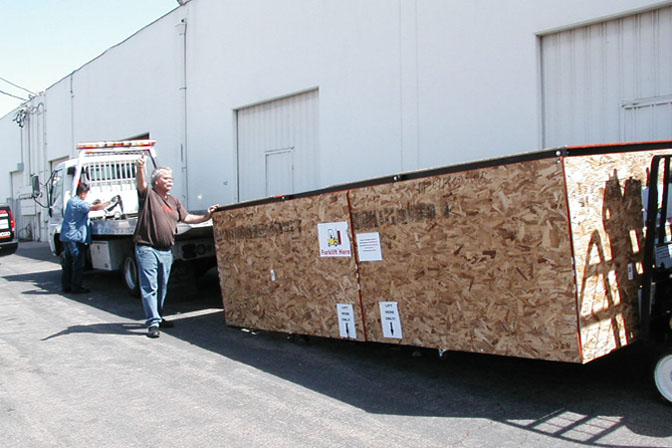 Our brand new Dynacorn body was delivered boxed up and on a flat bed.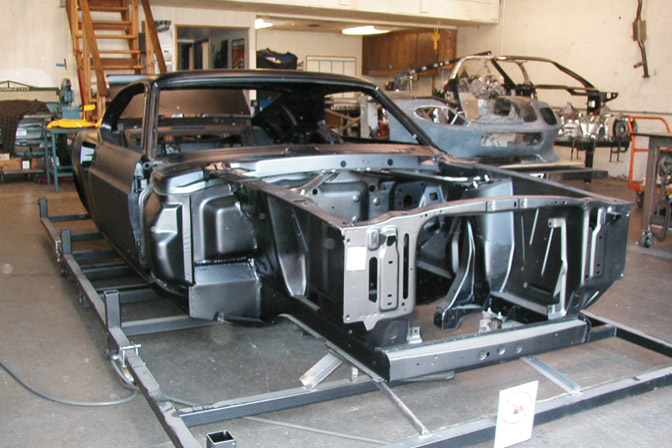 Once unloaded, the guys at Steen Chassis opened their present; a hunk of beautiful metal a.k.a. a '69 Mustang body that will without a doubt be keeping them busy over the next couple of months!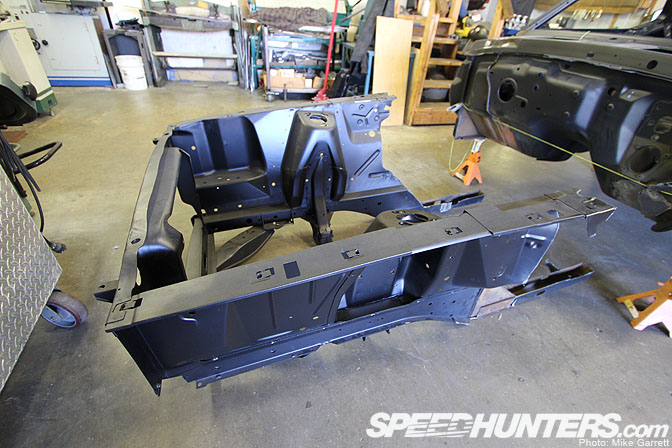 The first thing they did was get the car in the air leveled and measured out. Then they chopped the front end off the car since we won't be needing it, as it will be getting replaced with a custom Art Morrison front subframe.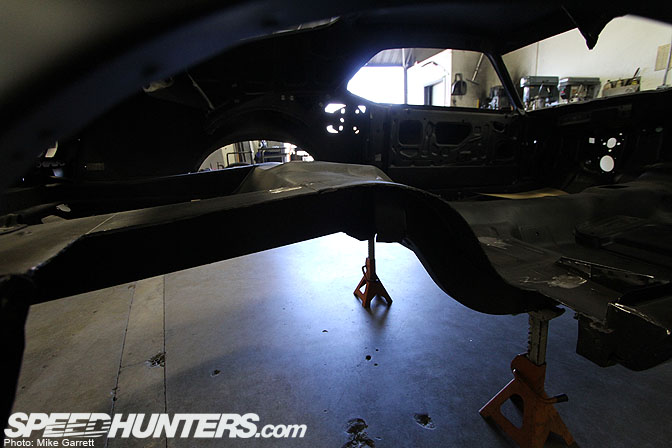 They then cut the factory wheel-wells out plus some to make room for the custom tubs that will be built.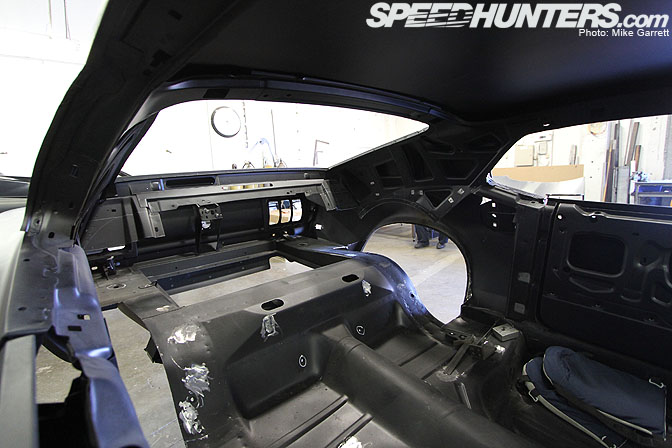 The entire body was went through and all of the miscillanous holes and imperfections were marked up. A circle means it needs to be filled in and an X means it gets cutout.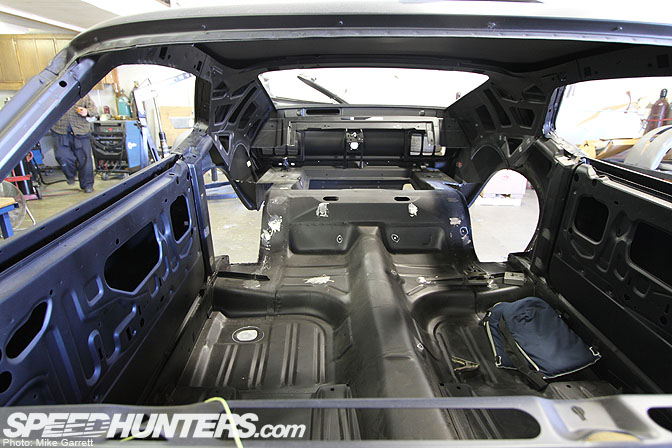 Did I mention EVERYTHING was marked up?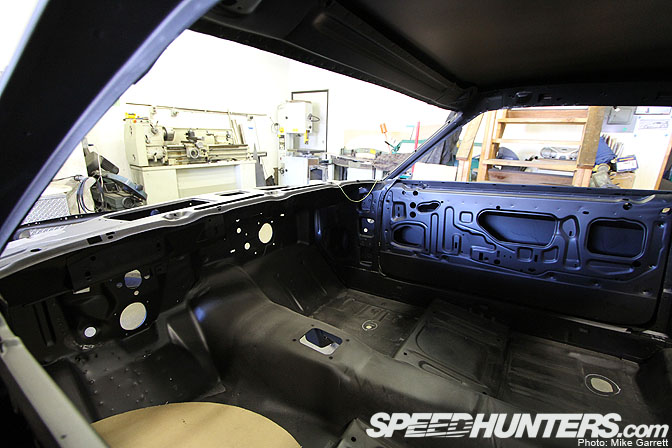 I am very excited to see what this exact shot looks like just five months from now!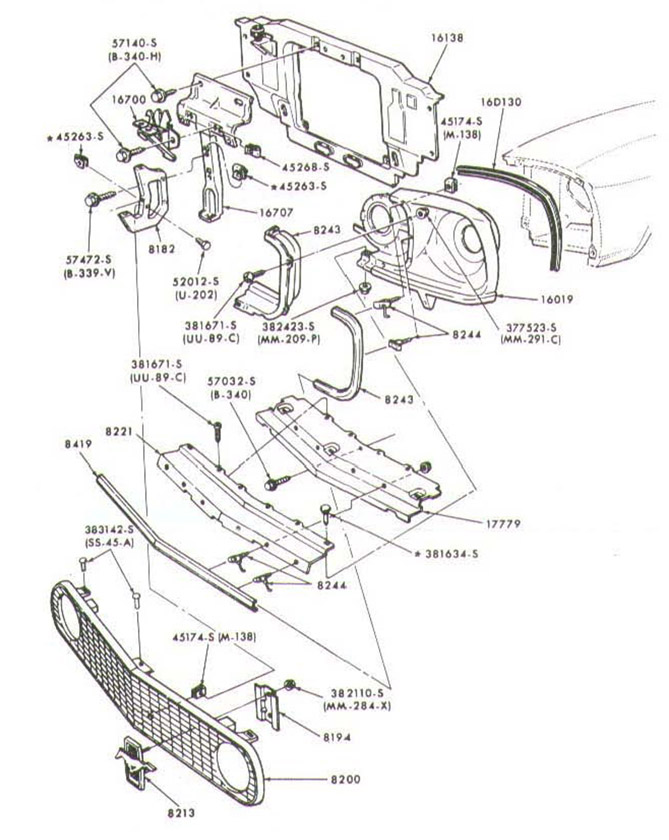 In the mean time, I have been looking through classic Mustang restoration books, schematics, and other references like a mad man. By time we are done, I will know every part number ever to a '69 Mustang. It's kind of sad when you notice a pattern to the part numbers!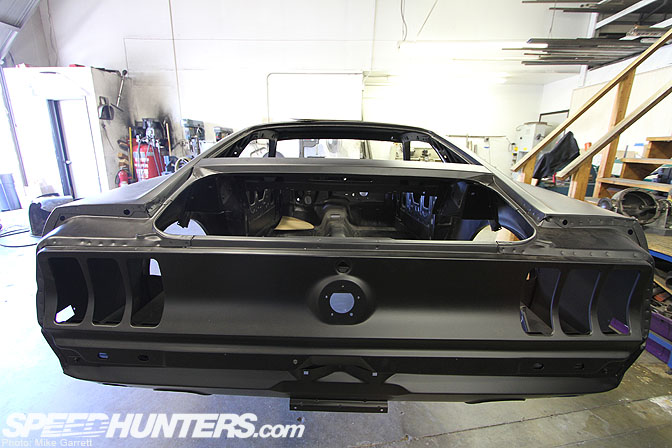 Parts have just started rolling in and the progress of the RTR-X should start moving quite rapidly over the next few weeks, so stay tuned! I will leave you with a clichéd saying: "You will see nothing but the taillights." Wait… we don't have any!

- Vaughn Gittin Jr.