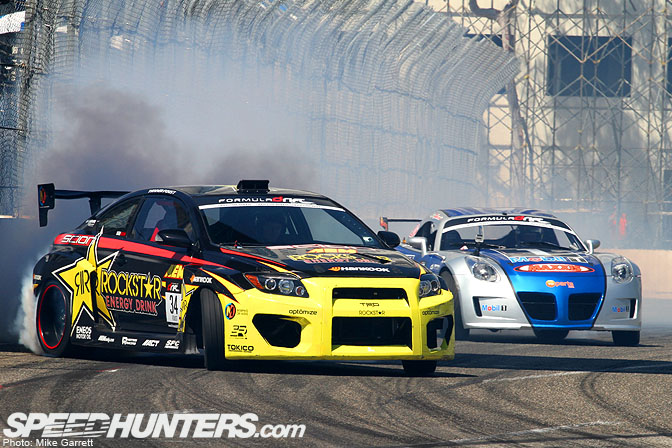 Has it already been a year since I moved back to the US and started covering the 2009 FD season?
I remember thinking that '09 was the most exciting year in FD history, but it's already looking like 2010 will crank things up at least another notch or two.
Activity has already started down at the Long Beach street course, so it's time to take a look at the season to come.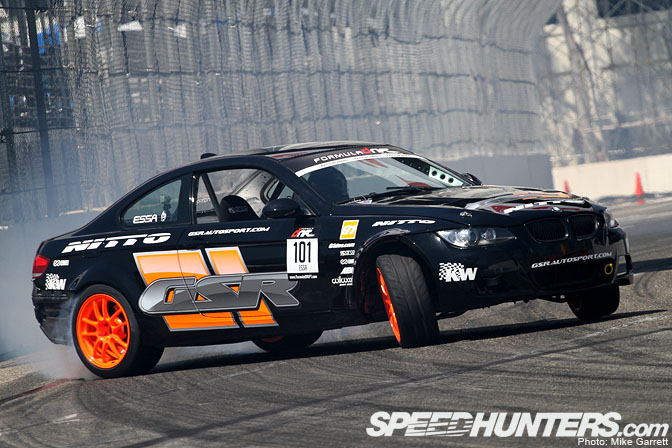 With so much news heading into the season opener I don't even know where to start. How about with the new cars?
For starters we have Michael Essa's M5-powered 3-series. OK, it does look like the car is sitting a little high in the pic, but once you hear the sound of the V10 you'll probably forget about the ride height.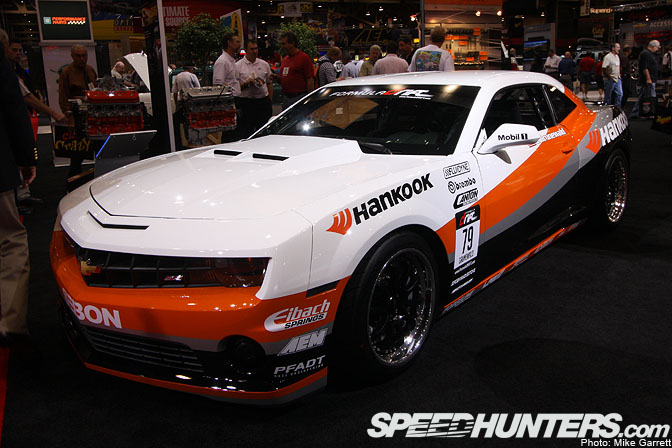 Equally hyped is Conrad Grunewald's 2010 Chevy Camaro SS. Camaros and tire smoke are an American institution, and Conrad's 'Maro is a welcome addition to the FD roster.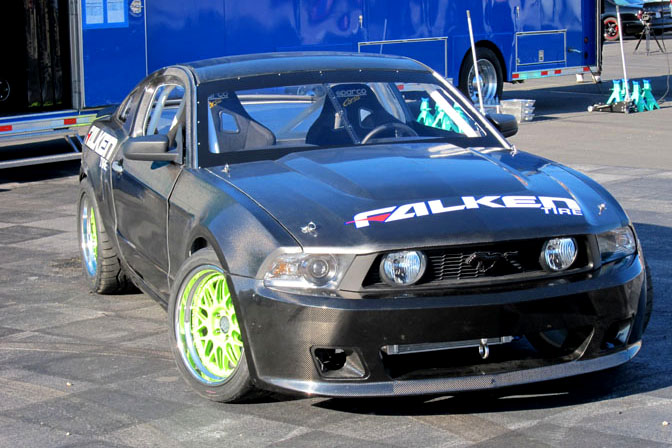 And on the other-side of the Ford vs. Chevy battle will be Vaughn Gittin Jr. and his new 2011 Mustang, which will be fully unveiled tonight here in Los Angeles.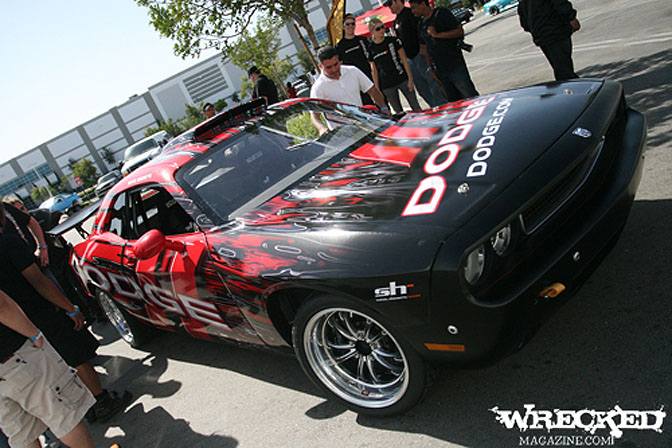 Rounding out the drift ponycar wars will be Sam Hubinette in his new Dodge Challenger. Just like SCCA Trans Am in 1970, except 40 years later, and in drifting…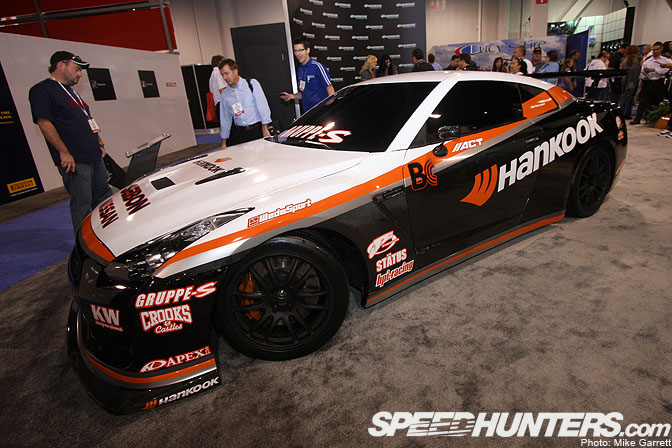 Robbie Nishida is also scheduled do bring the Hankook GT-R out this year, but we haven't heard much about the build recently. Will the car be ready for this weekend?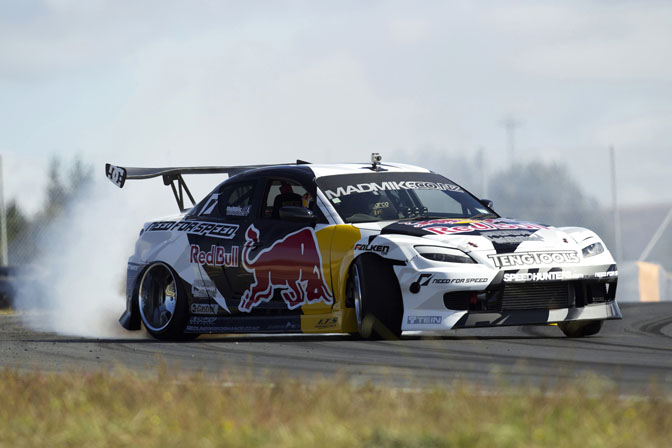 It may not be a new build, but both Mad Mike and his RX8 are newcomers to the Formula Drift Series.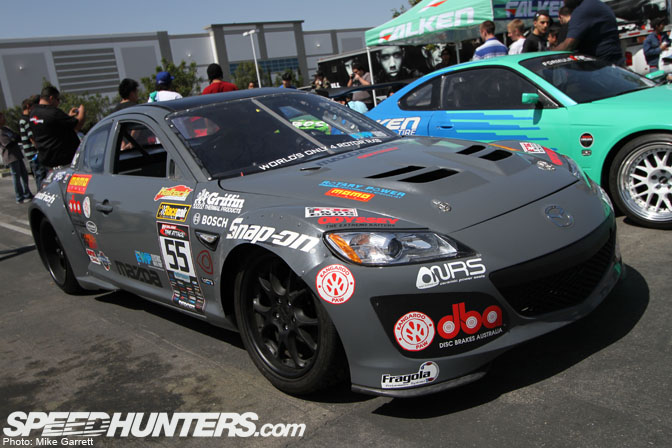 Another RX8 to look out for this season is the BMI four-rotor RX8, which will be driven by East Coast-based driver Brian Wilkerson.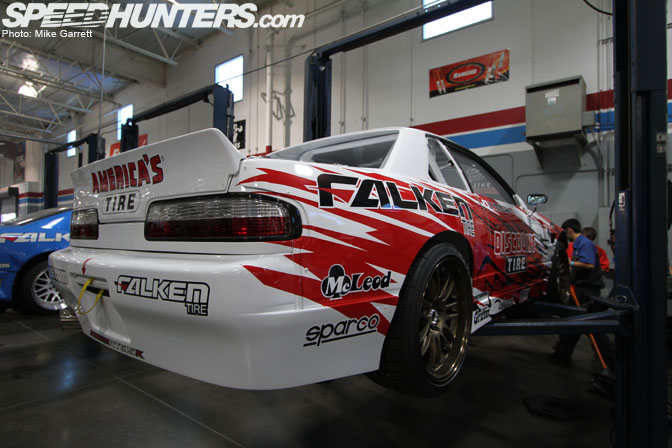 Meanwhile, many of the existing cars have been given a lot of upgrades for 2010, such as Dai Yoshihara's LS1 S13.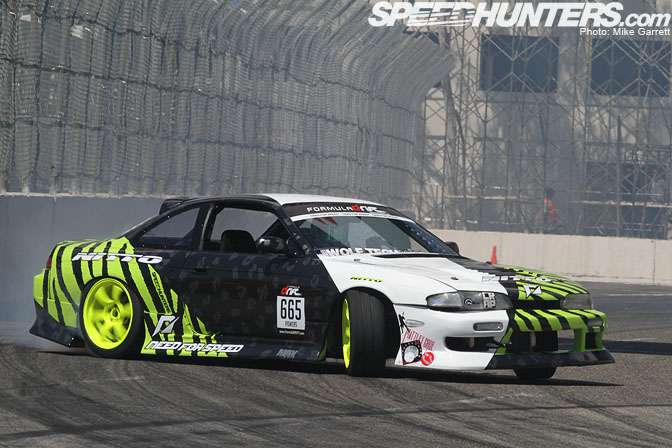 And of course Matt Powers' S14, looking like a completely different animal (pun intended) than it did in 2009.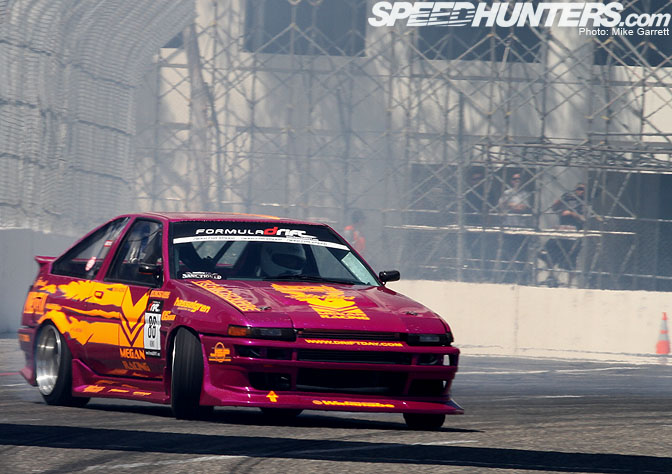 Taka Aono will keep the AE86 spirit alive with a new livery for 2010. Car looks awesome.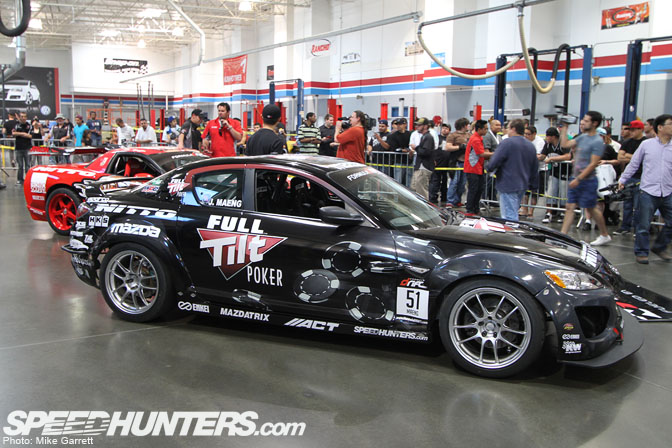 There's also been some drivers shuffled around during the off-season. Joon Maeng will pilot the Bergenholtz RX8, now with the backing of Full Tilt Poker.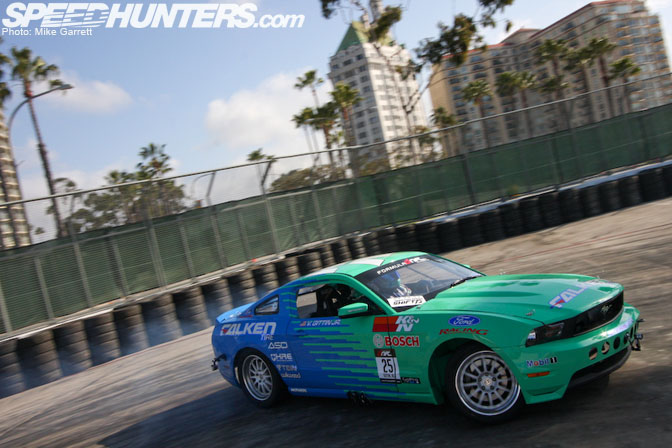 While Justin "JTP" Pawlak has joined Team Falken, driving Vaughn Gittin Jr.'s 2010 Mustang GT.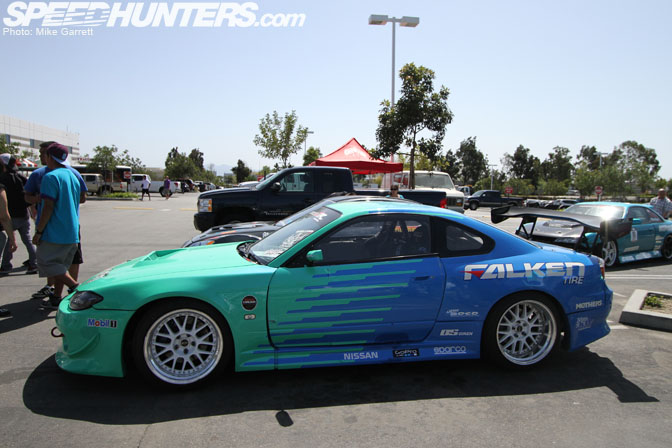 Another thing to look out for this season is the wave of international drivers coming to drive in FD. James Deane has earned a spot driving the Falken S15 at Long Beach.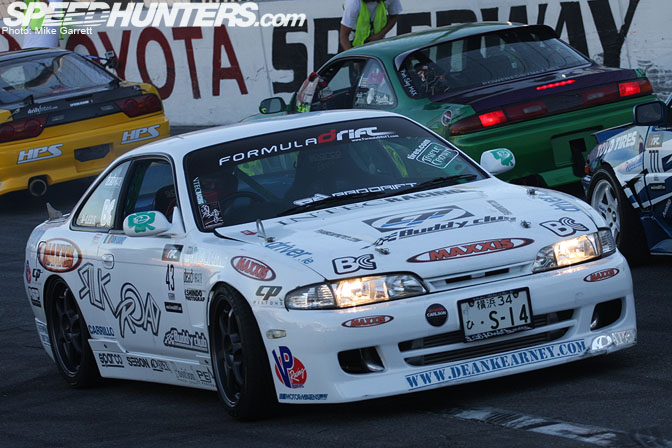 Dean Kearney is also back for more after appearing at the '09 season finale at Irwindale.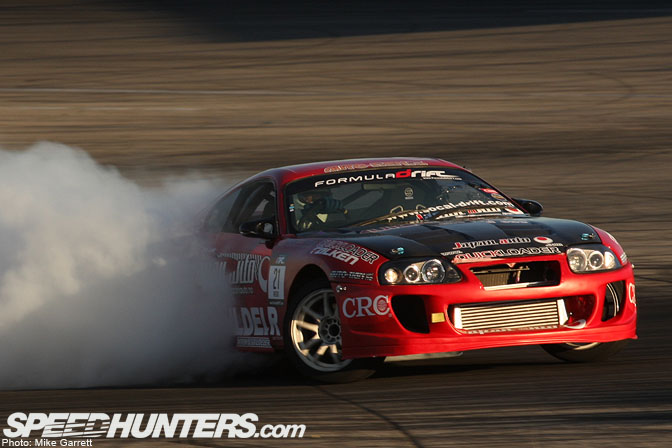 The same goes for Norweigan driver Fredric Aasbo and his JZA80 Supra.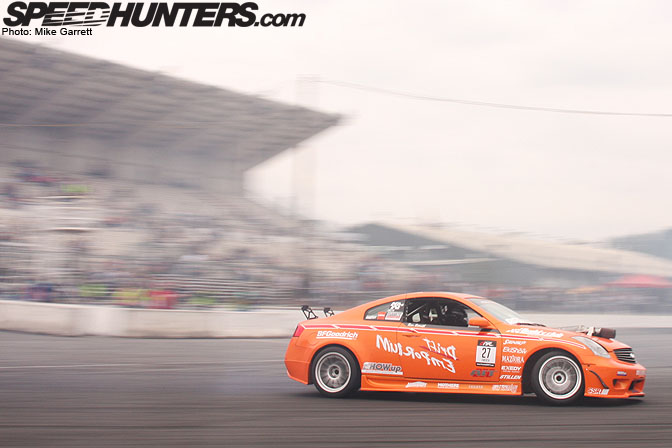 Forrest Wang will also be making his FD debut this season, driving a Drift Emporium G35.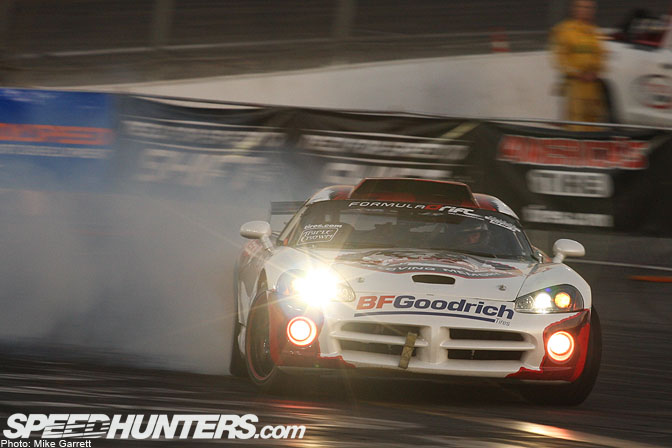 Rally driver Andrew Comrie Picard has also decided to venture into drifting. He'll be driving Samuel Hubinette's old Dodge Viper as the second part of Sam's two-car team.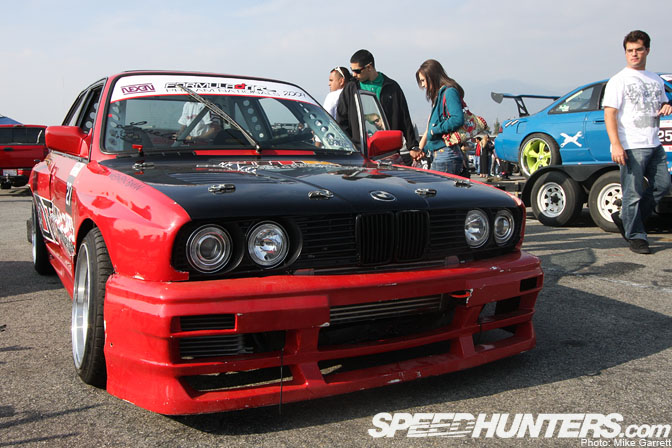 There's also a lot of excitement for the former Pro Am drivers who are moving into the big leagues for 2010. For example, Dave Blunt in his BMW E30.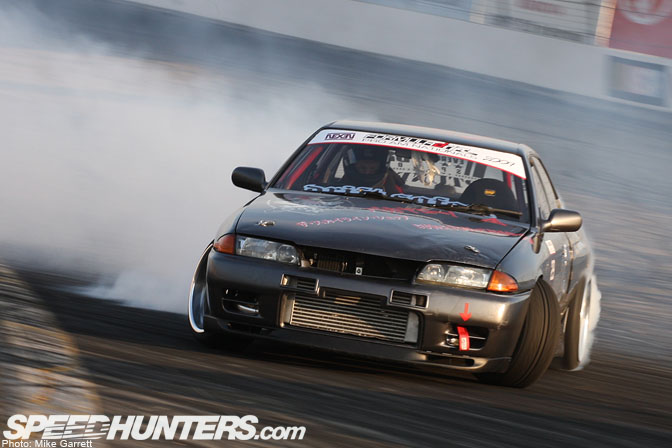 Or Ian Fournier and his R32 Skyline.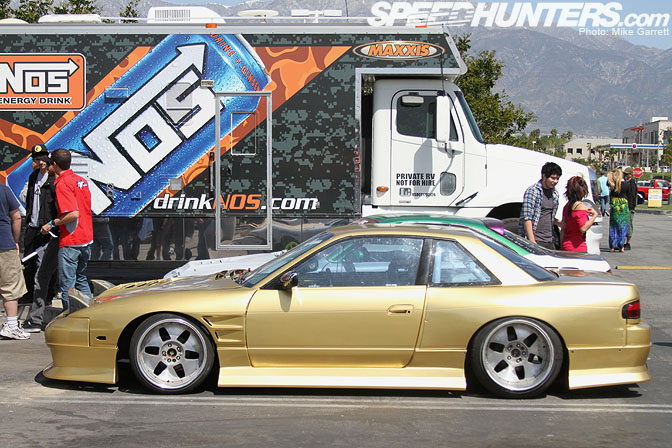 Tommy Roberts will also be doing it big, looking to follow in the footsteps of his buddy Matt Powers.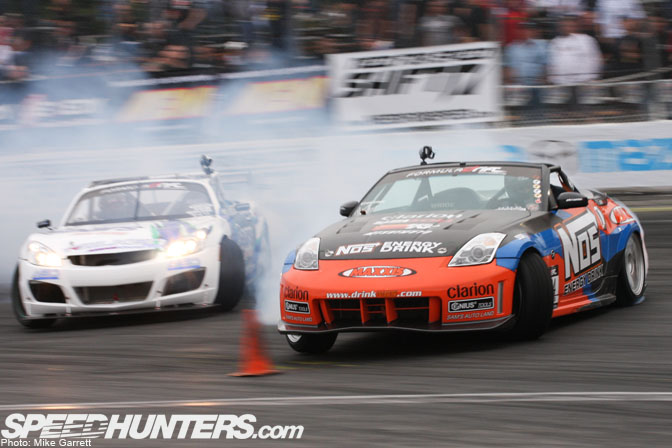 As for this year's competition ? There are plenty of contenders. Could '09 champ Chris Forsberg repeat?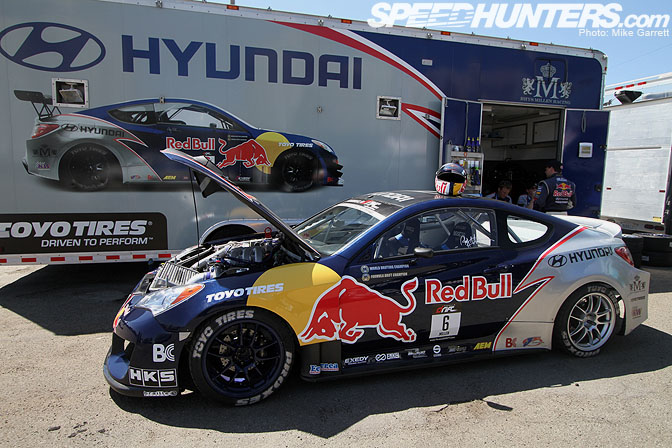 Will Rhys Millen recover from a less than succesful '09 season?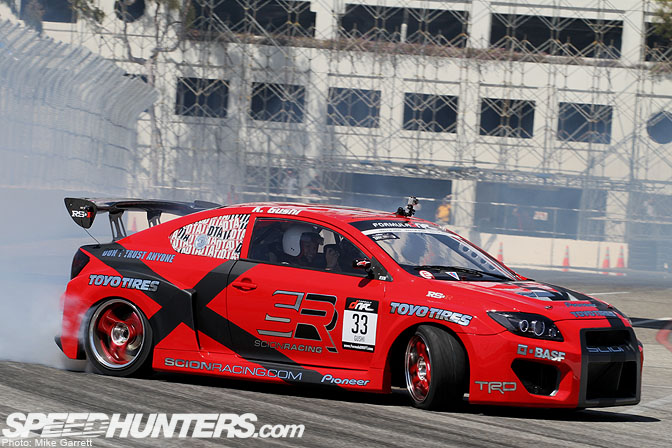 Will Ken Gushi put his Scion tC into championship contention? Check out the car's new look for 2010, bringing back the Super Advan wheels.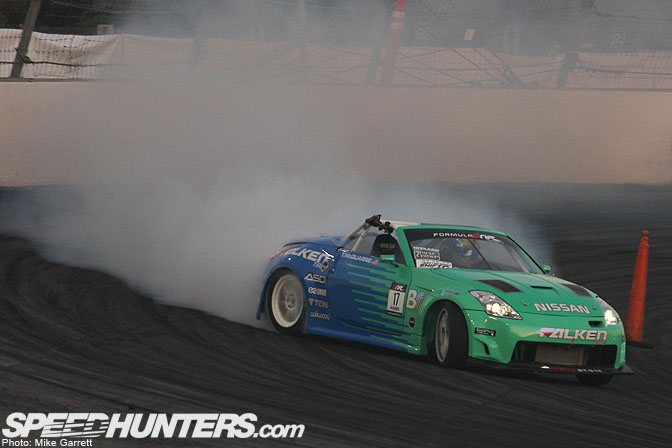 Tyler McQuarrie nearly made a run for the championship last year, but was damaged by mechanical problems. He's certainly a favorite in 2010.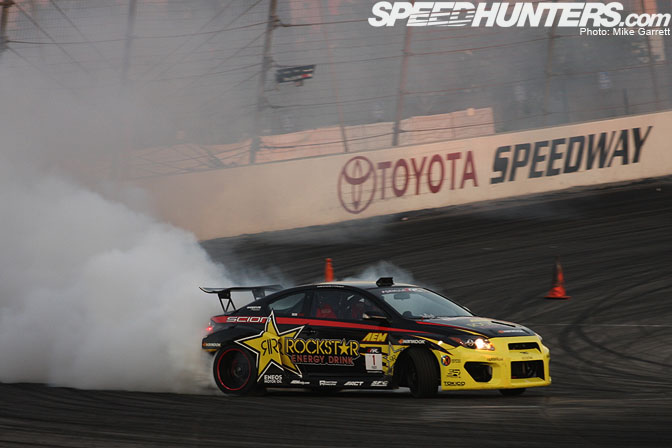 Tanner Foust has had a full year of seat time in his Scion tC now – not that it really matters, as this guy's a favorite no matter what he's driving.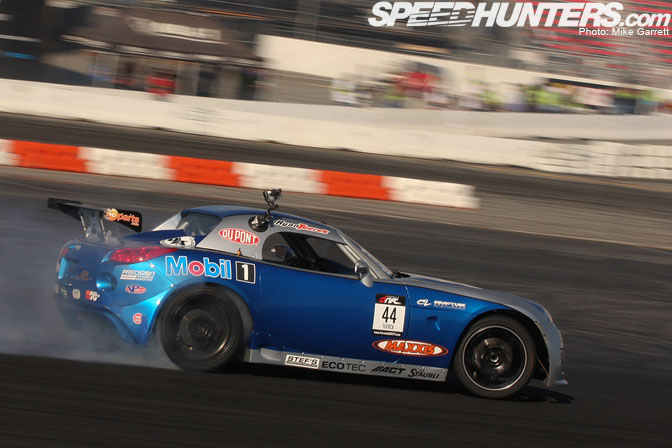 Ryan Tuerck is another driver who's completely comfortable in his car and should be championship contender for sure.
Or will a new face rise up and become the next FD champion?
Those are just some of the storylines we'll be following this season. The first act of the show will begin Friday morning in Long Beach.
How can you not be excited for this season? It's going to be awesome.
-Mike Garrett