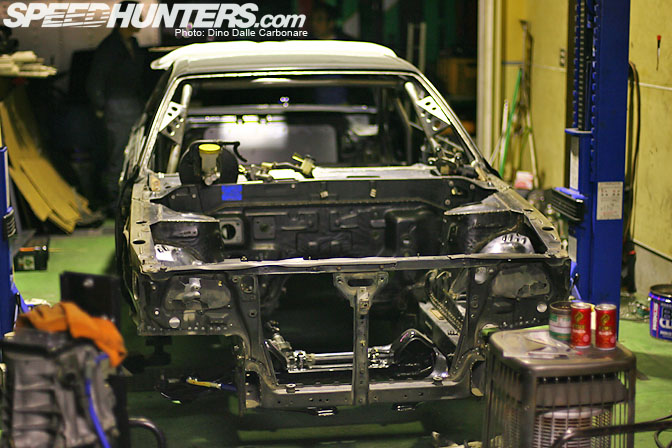 It's gearing up to be an interesting couple of days up here in Ebisu Circuit with the G1 Gaijin Grand Prix tomorrow and then the Spring Drift Matsuri on the weekend. I spent most of the day chilling out with Andy and Emily from Powervehicles.com looking through their impressive selection of drift cars but the highlight of the day was without a doubt when Kumakubo dropped over and told me it was cool if I went down to K-Style to shoot a few pictures of his new D1 car.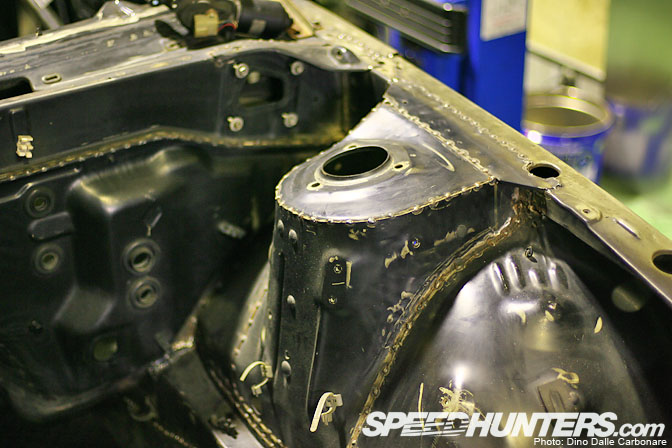 Obviously, as you can see from these pictures, the C33 Laurel is far from done, but as Koyama-san of Koyama Racing Labo (KRL) assured me, the planned debut will still be for Round 3 in Fuji Speedway. Hard to believe, but he is known as "God Hand Koyama" after all!!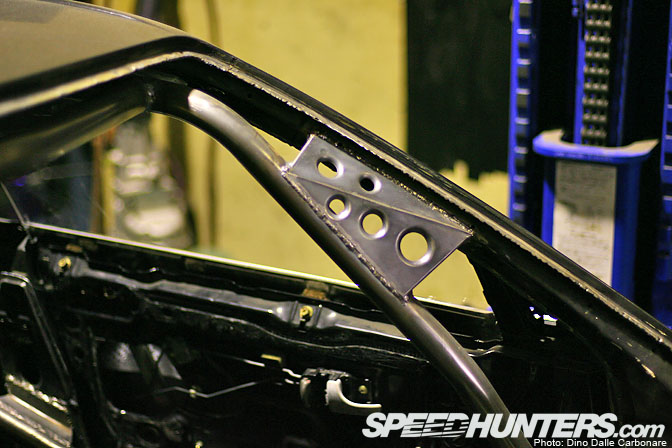 At this stage the car is nothing less than a bare chassis, spot welded and fitted with a custom racing roll-cage braced onto the pillars.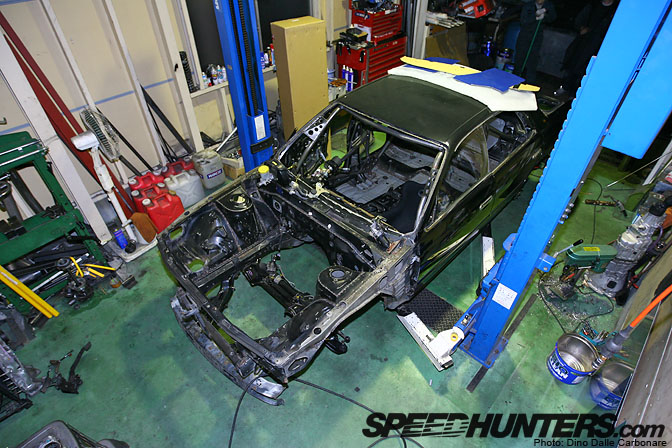 Might not look like much but most of the hard work has already been done like moving the steering rack forward by 40 mm and prepping the front subframe and the engine bay to accept the 1,200 HP RB26.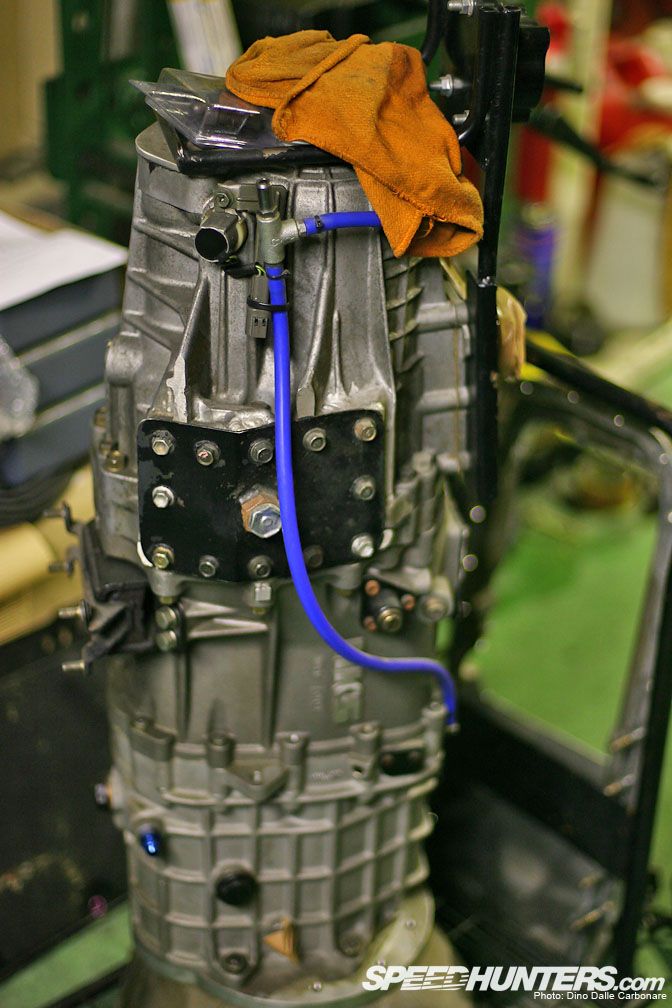 I spotted a couple of HKS gearboxes sitting around the car…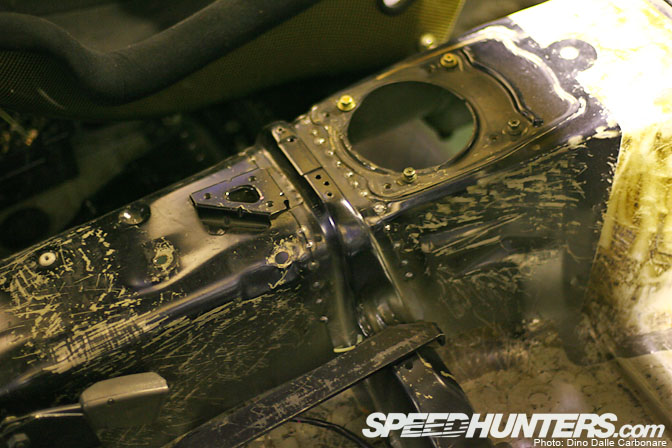 …so maybe one will be finding its way under the spot welded transmission tunnel. Although with the target power Koyama-san has in mind, I imagine a Hollinger sequential might end up being used.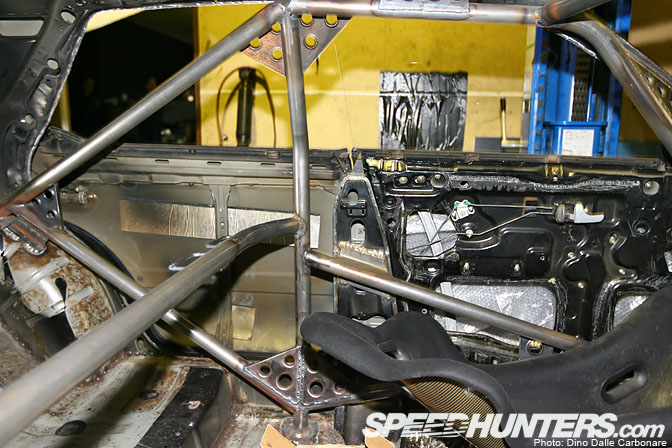 Here is a view of the interior where you can see how special attention was given on adding much needed rigidity to the center of the shell, which has no B-pillars.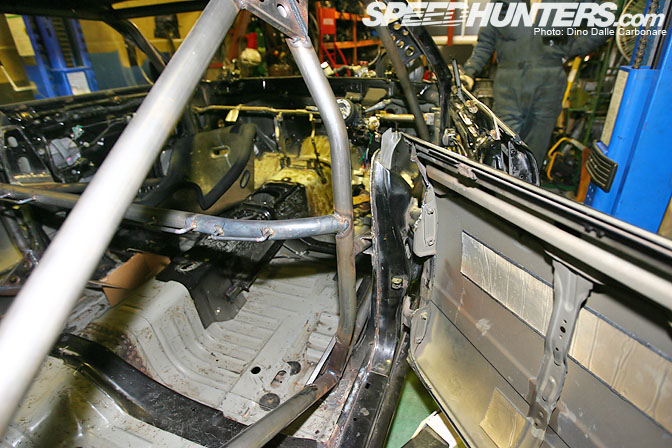 The doors have been stripped and seemed to be quite light, probably not requiring FRP replacements.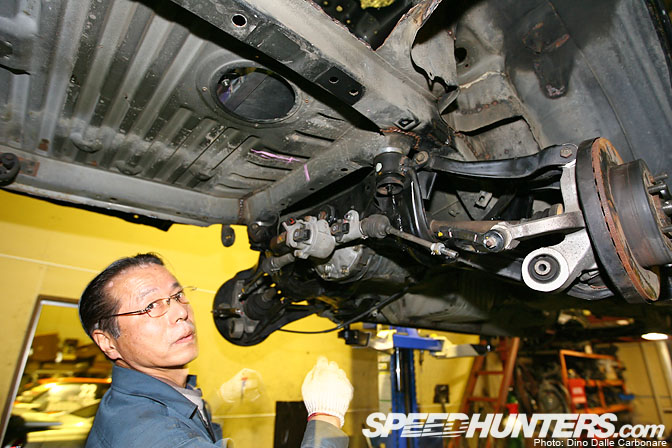 Iwata-san of K-Style lifted the car up and showed me the rear subframe which came from an R33 GT-R.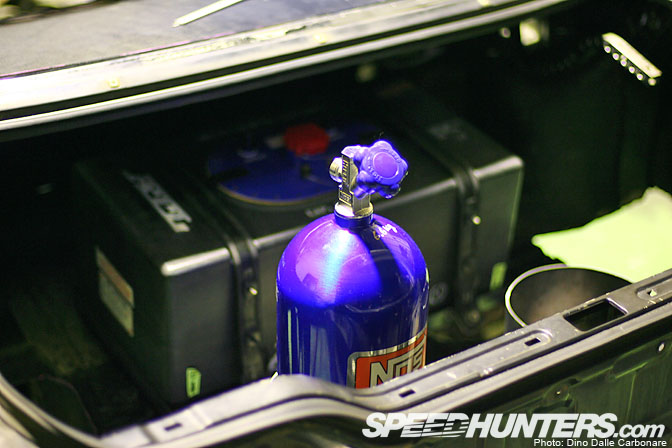 To achieve the 1,200 HP the Team Orange guys are shooting for, "a little help" will be needed to boost power and help the Trust T88 spool up. Koyama-san has accumulated most of the parts for the engine build and will begin putting everything together very soon.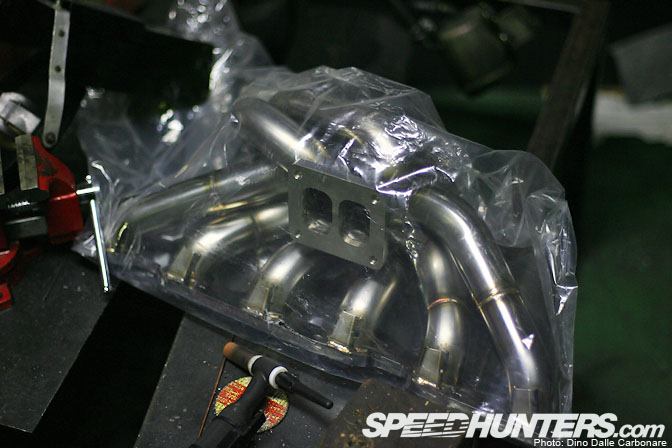 I spotted the exhaust manifold sitting in a corner of the workshop…this is going to look sweet when fitted and holding up the T88.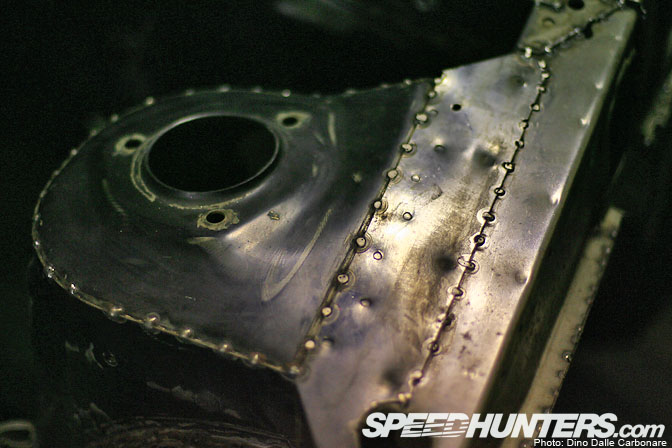 Close up of the front struts. The front wheel arches will be getting tubbed.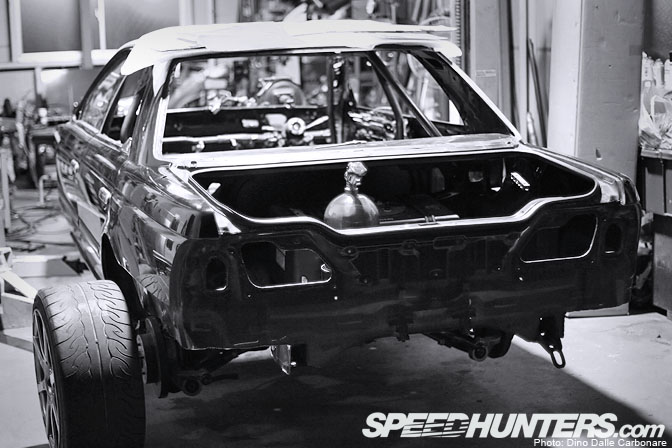 Can't wait to see this thing completed.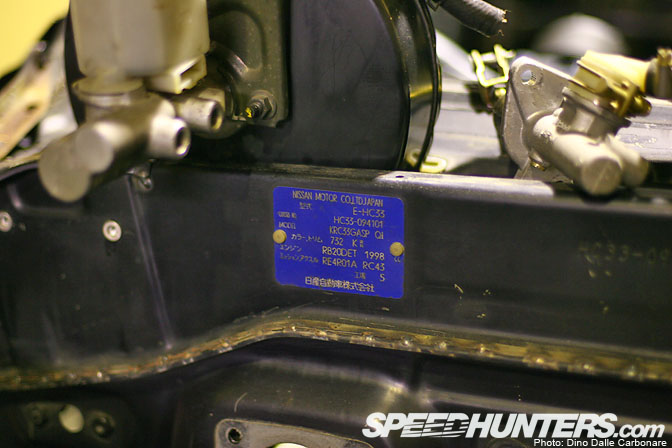 No RB20 powering this Laurel!!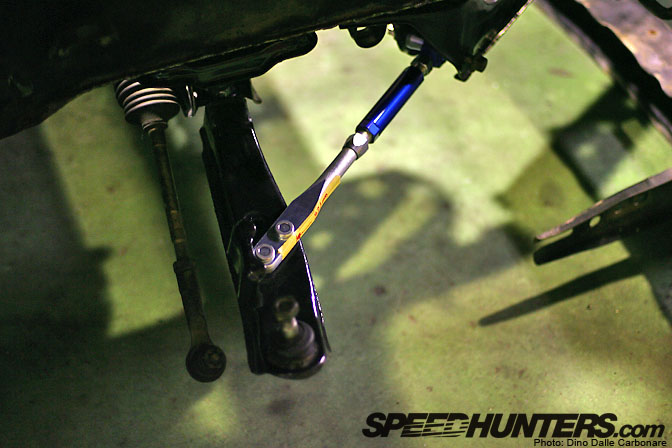 The front suspension has been modified and converted to run full pillow arms, still a work in progress. 
I have to thank Koyama-san and Kumakubo-san for allowing me to check the build out at such an early stage and Iwata-san for giving me time to shoot every detail of the C33. I wonder what the final car will look like at Fuji!
-Dino Dalle Carbonare