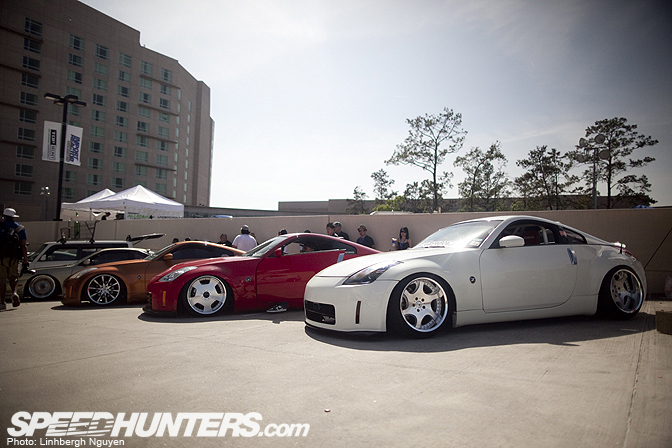 A weekend long Anime convention coupled with a weekend long car show. What a brilliant idea.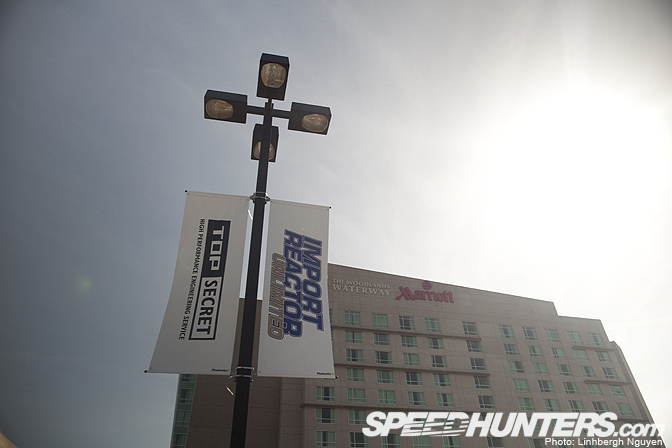 Who would've thought that the idea would actually work, and work well?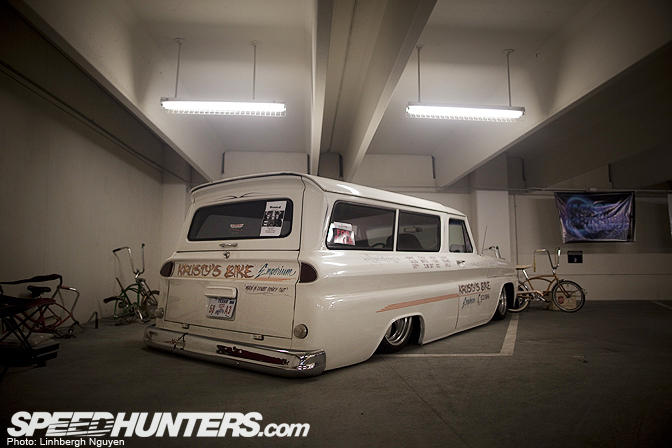 This is definitely NOT an import car, but anything this slammed gets the thumbs up in my book!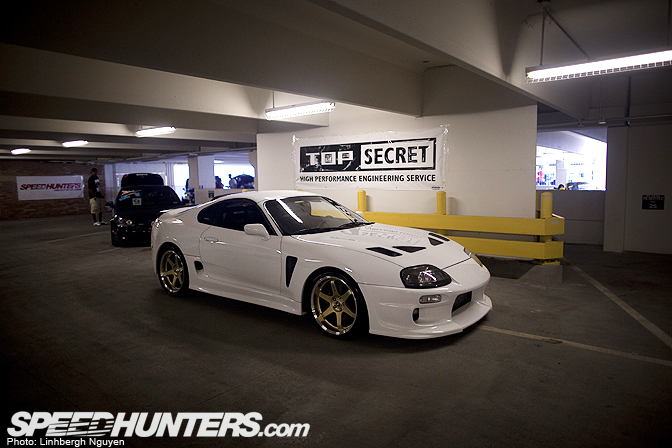 Not a fan of the visual aesthetics of this Supra, but I'm damn sure that this car would even pass under Dominic Toretto's 10 second car standard.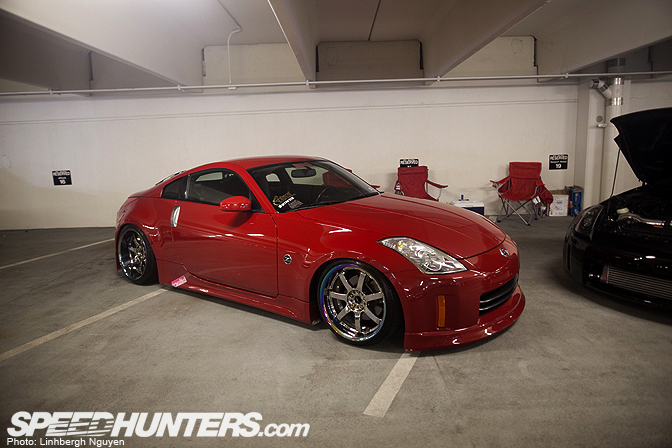 Nissan 350zs are fast becoming the popular buy + slam + wheels car of choice.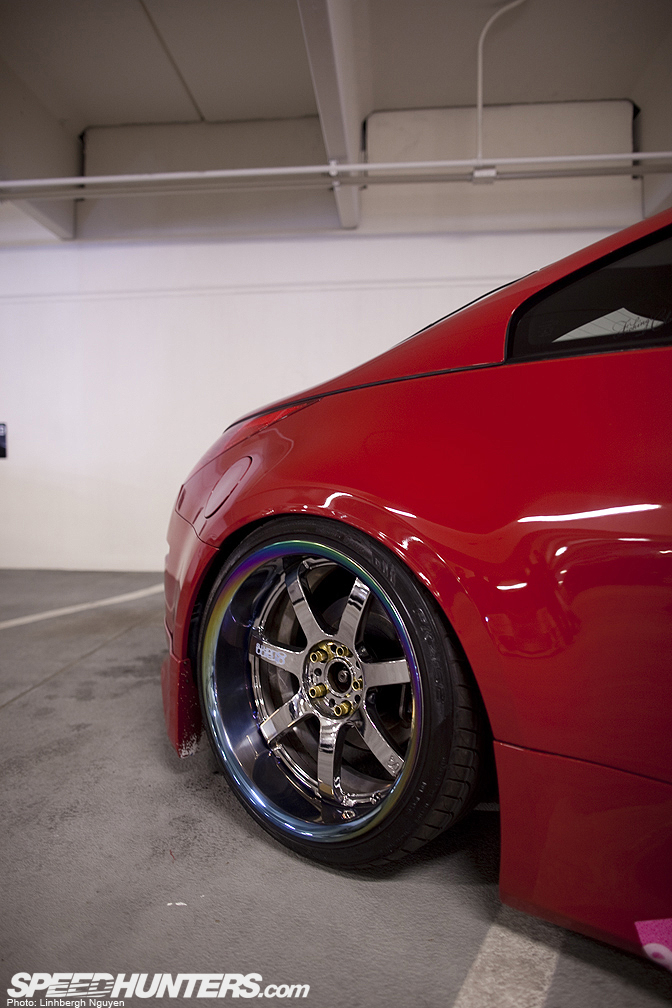 Love these Gram Lights….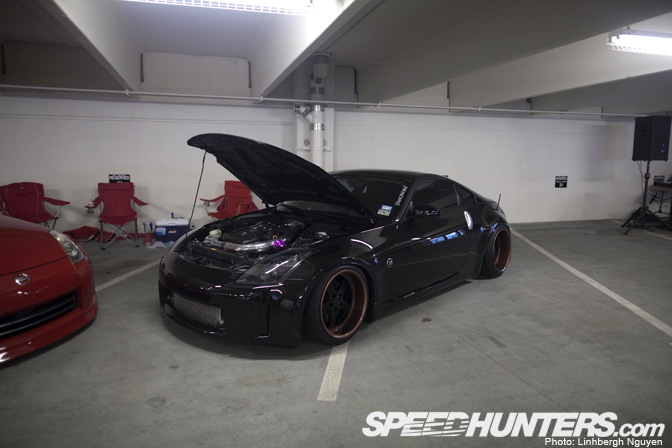 Another slammed 350z but with some insane fitting Work Equips.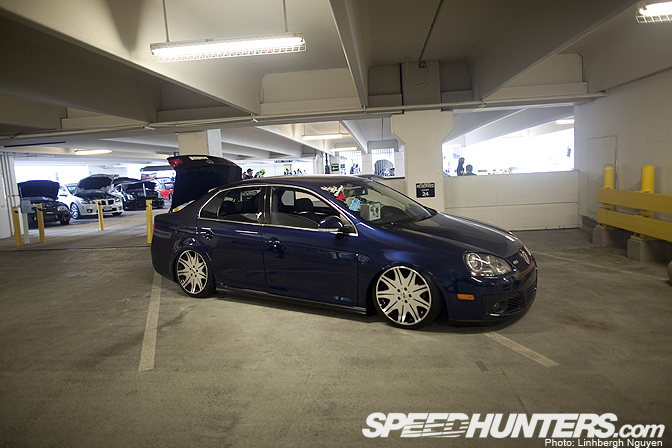 It's always a treat to see some euro lovin' at a show like this, like this sweet Mark V Jetta.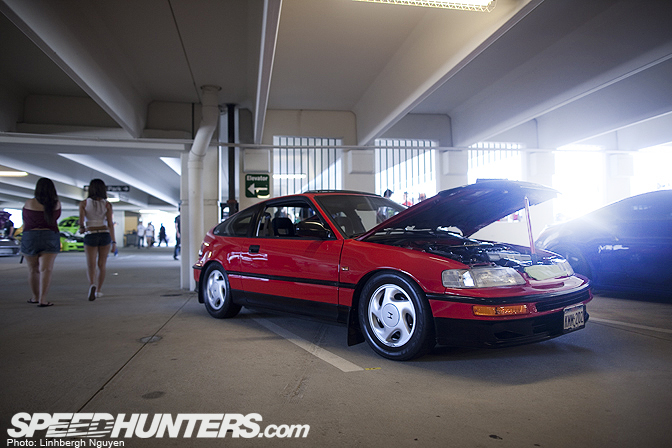 This CRX looked like it came straight out of the show room. I've never seen such a pristine CRX before….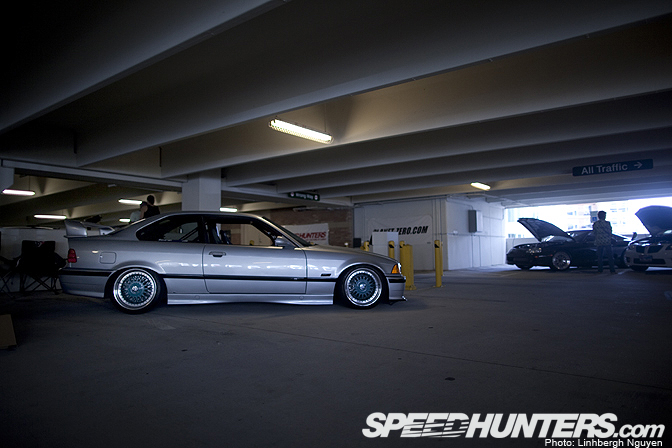 This silver E36 M3 is so amazing that it merits two photos in this post.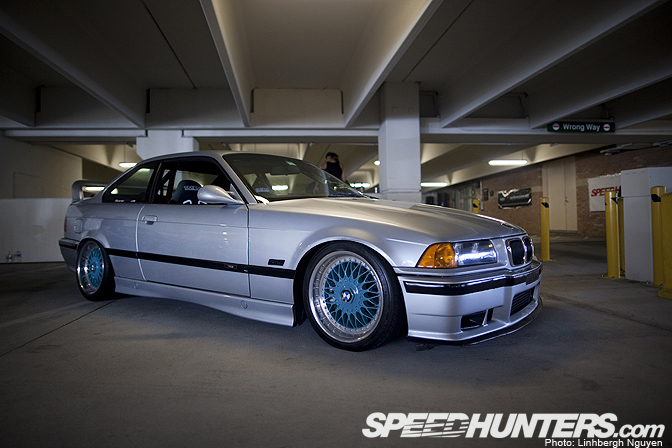 The combination of the silver and the blue BBS wheels is a fantastic visual marriage.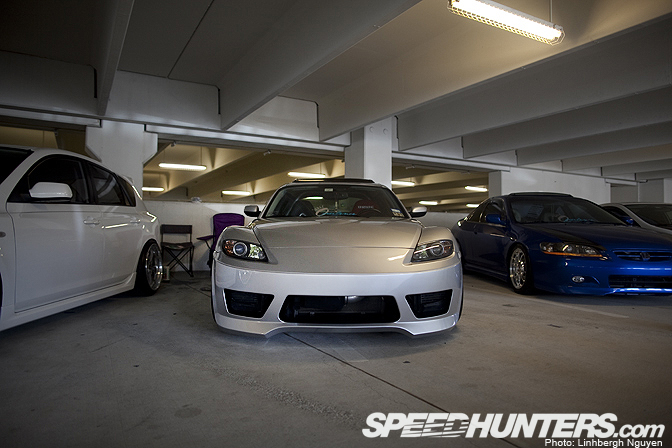 Never seen this F430-like bumper on an RX-8 before….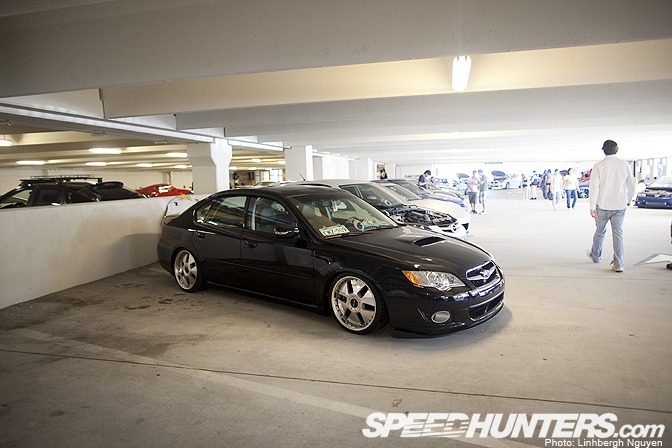 I am a huge fan of this model of Subaru Legacy. I could never decide of the wagon or the sedan version of this model looks better. The VIP wheel treatment is a different approach from the norm –I like it.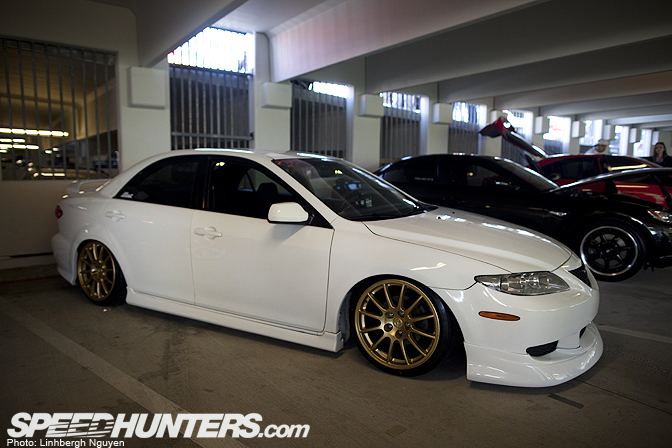 A mega slammed Mazda 6…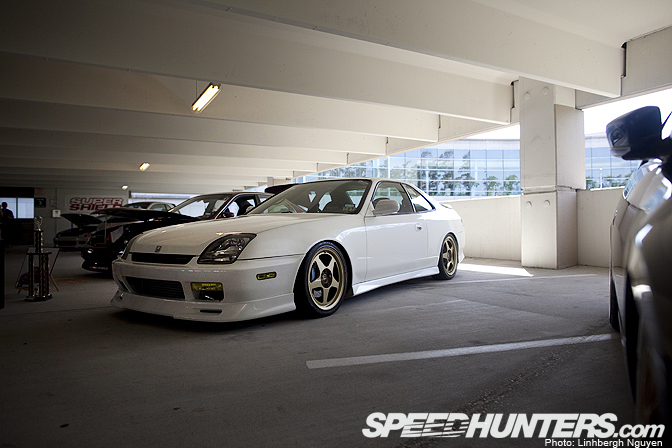 A clean and well executed Prelude.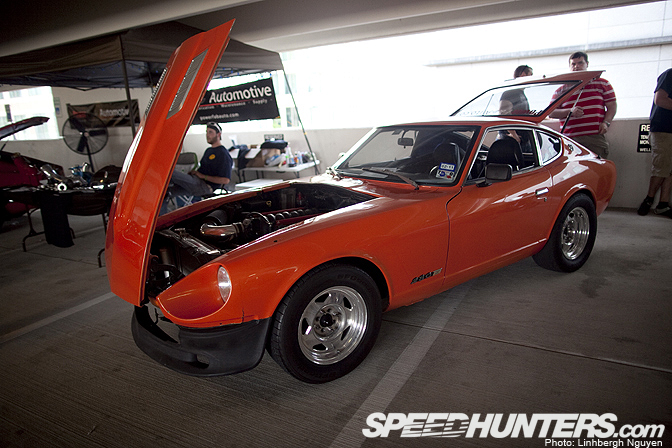 Ever since the introduction of Yuta's 240z, the influx of S30s at car shows and the internet has been amazing.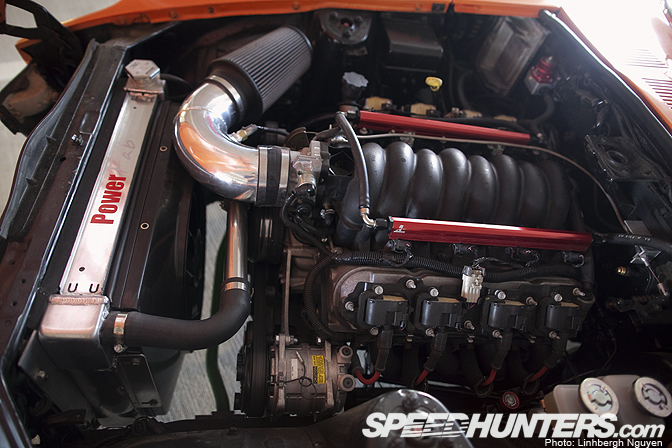 This particular S30 is not what it seems… a V8 lies just under the hood.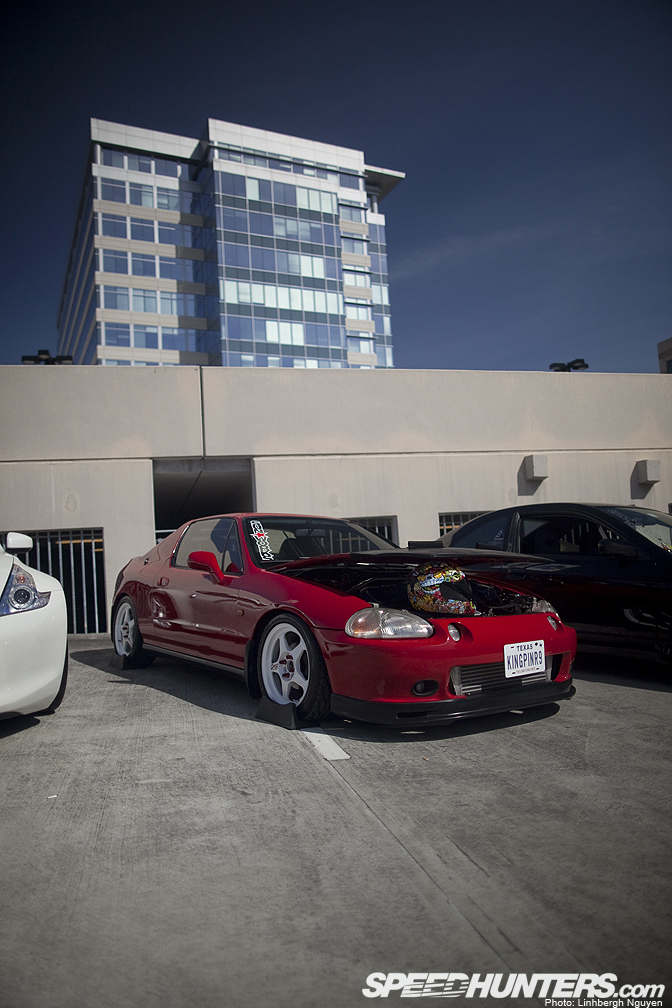 We'll end part 1 with this super clean, and super cool Del Sol on a set of Regamasters. Classic, clean, and well executed.
-Linhbergh