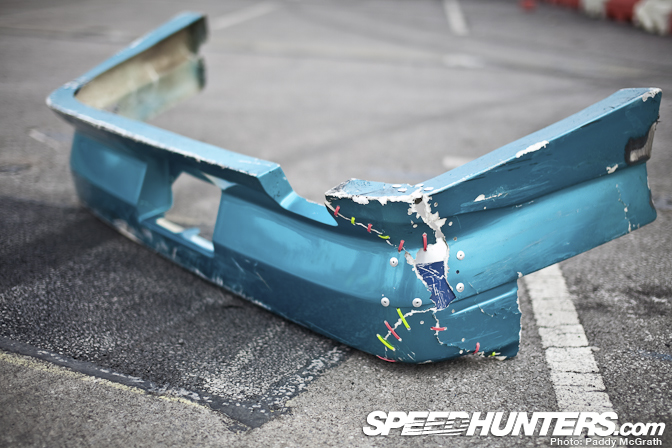 It's been a very long few days, feel's like weeks ago we departed Ireland for Manchester. Since Friday we've clocked up around 1500KMS and we still have four and a half hour drive before we get to the boat to sail home tonight. I thought I'd share some shots from the weekend before we hit the road once more. Pictured above is Dan Chapman's rear bumper after his epic runs with Luke Fink.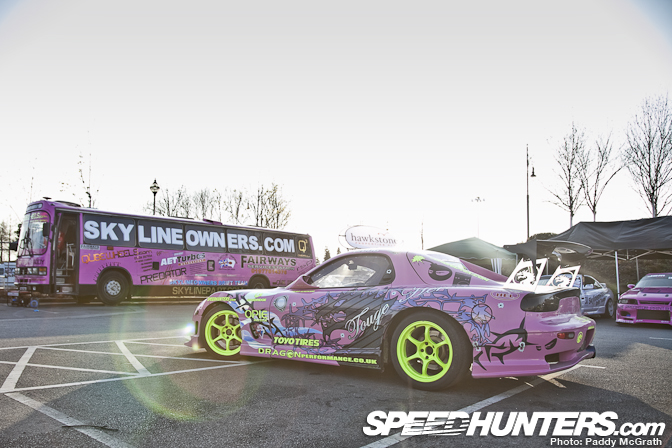 'Pink makes the ladies wink' the commentators proclaimed all weekend. The Dragon Performance RX7 lays in wait on Sunday morning, with the Skyline Owners team bus in the background.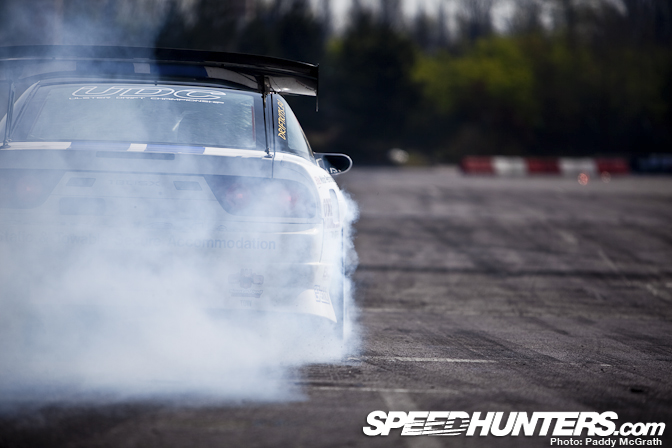 Duane McKeever accelerates hard into turn one. He was one of a handful who managed to smoke the starting straight out before he even inititated.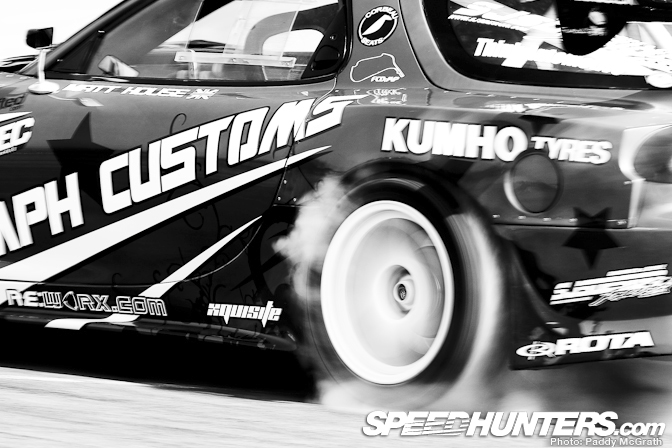 Regardless of how long I've been shooting drift, I'm always going to be fascinated by how the smoke rolls of a tire.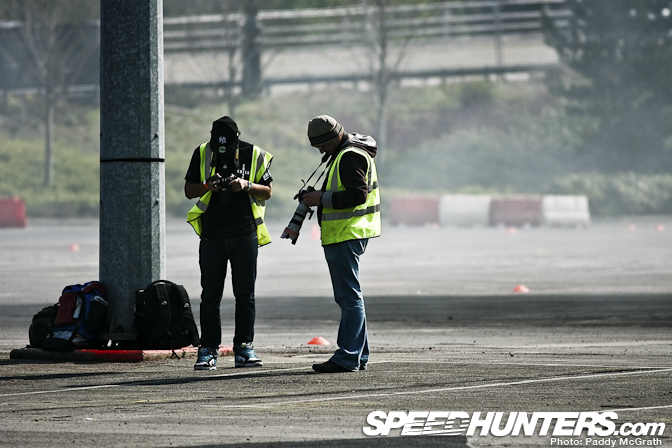 When Motormavens and Speedhunters collide. Daniel Bridle & Ross I'Anson do not duel to the death. I'll be sure to keep you updated on this obviously ferocious rivalry.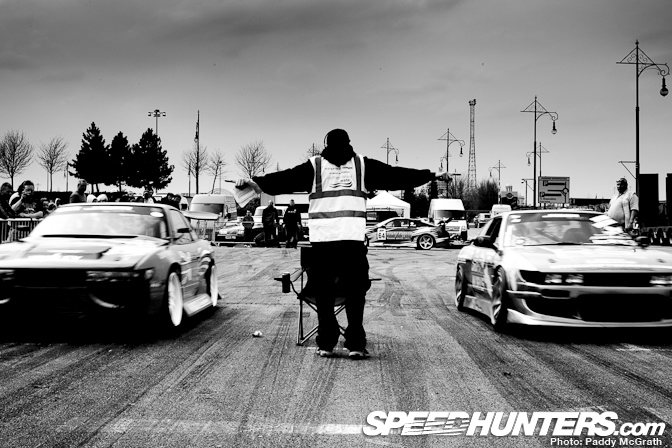 Luke Fink and Dan Chapman launch into another set of breath-taking battles.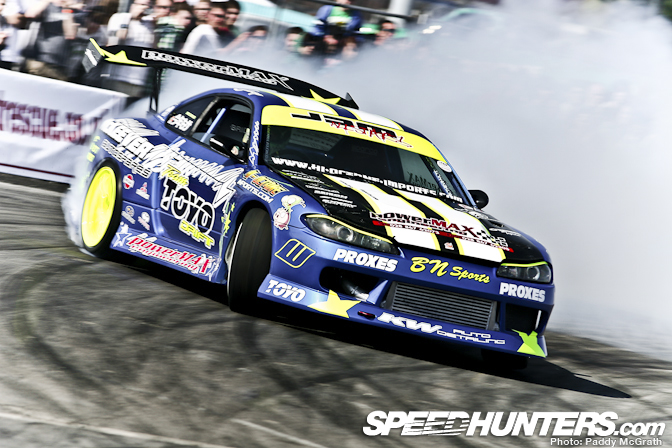 The recipe for a cool drift photograph; Take one LS1 powered S15, a capable driver, some tire smoke and a copious amount of opposite lock et voilá.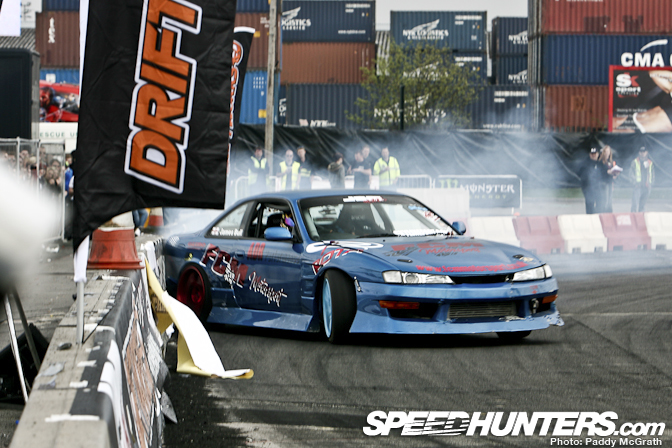 Martin Ffrench even in a borrowed car, shows no respect to outside clipping points. They are evil and must be punished.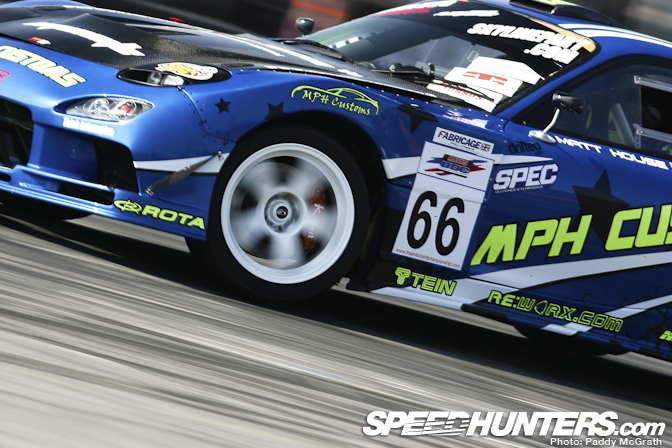 More LS1 power, this time in Matt House's Mazda RX7 FD3-S.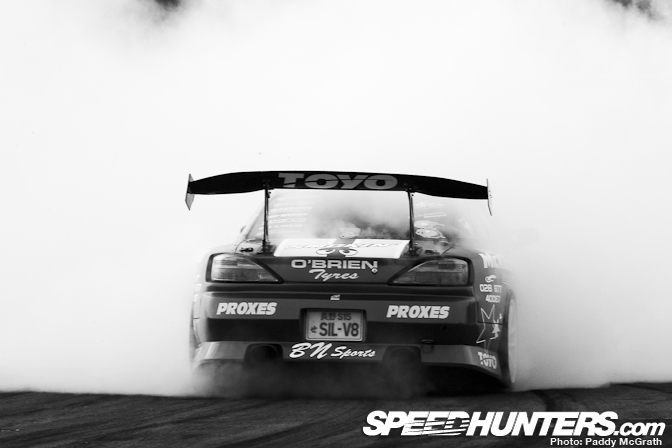 McCords 'SIL-V8' is a very camera friendly car. The new colour scheme looks superb. I'm aware of the irony of commenting on the colour of this car in a black and white photograph.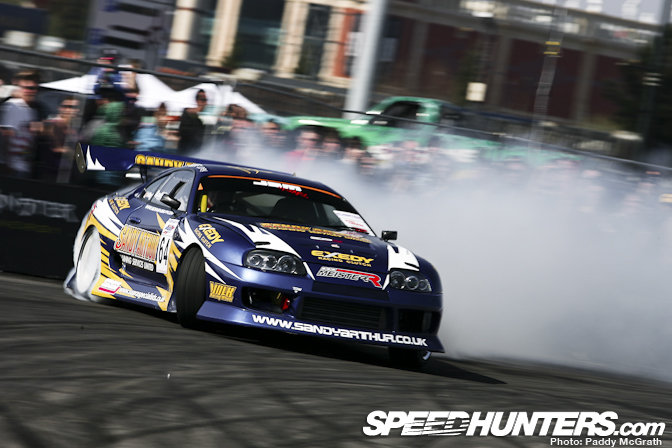 The clash of dates with Prodrift and IDS meant the field of entrants was only half of what it usually is. But when you have the quality of car and driver in the likes of Mark Luney and the BN Sports Supra, it's a reminder of the calibre of the competitors in JDM Allstars.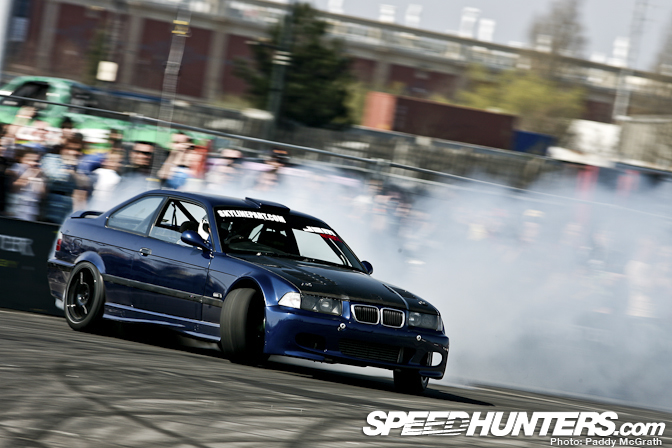 I *** you not, Steve Wills did not spin and carried this perfectly. I like to call it 'LOL-LOCK'.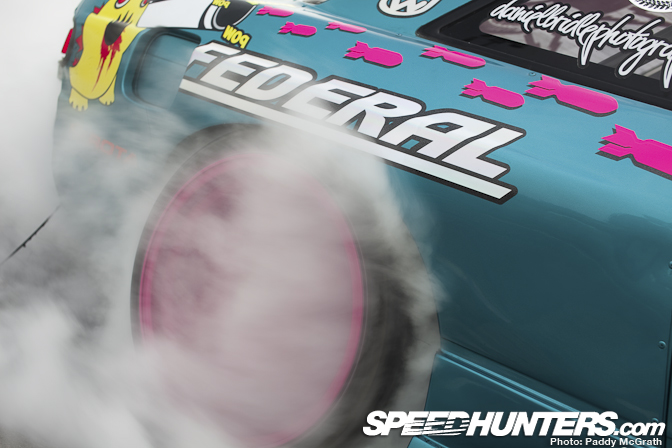 Asides from awesome entries, Mr. Dan Chapman also provided us with this burnout for your viewing pleasure.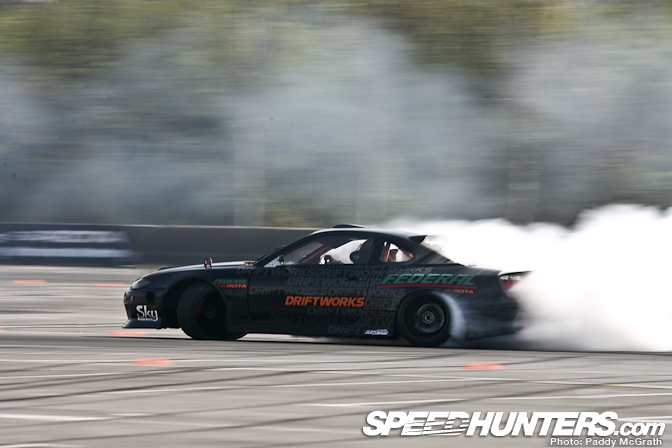 Phil Morisson unveiled the Driftworks S15 in it's new guise. The car just gets angrier and angrier looking …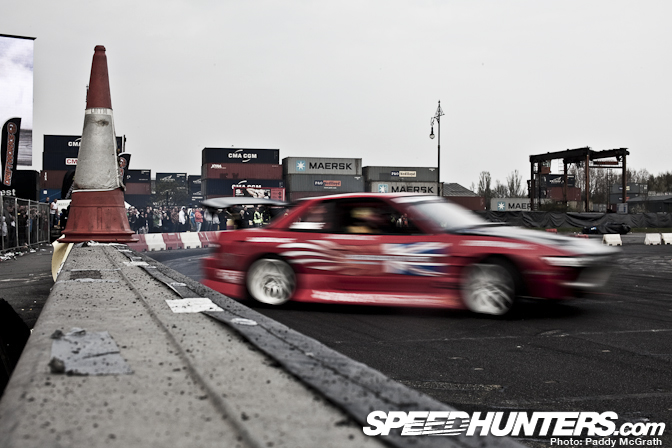 The clipping point was covered in balls of rubber from two days of non-stop action …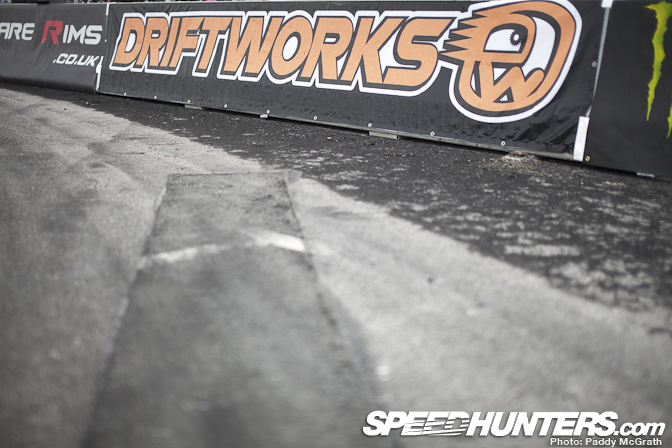 … which could also be clearly seen on the outside line.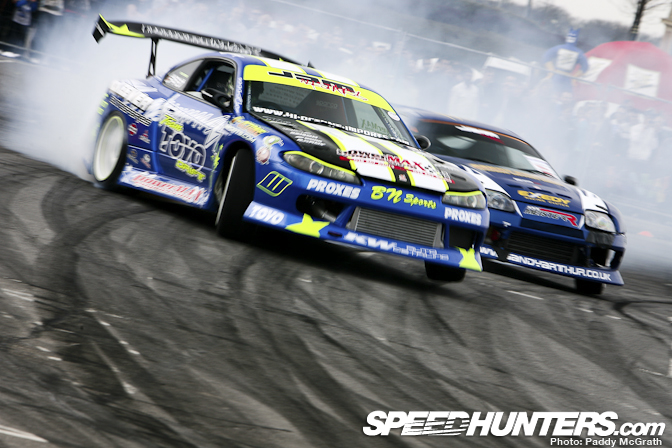 I leave you with this of Alan McCord and Mark Luney's Top 16 run. LS1 versus 2JZ, S15 Versus JZA8.
I'm going to follow this up with an some observations from around the paddock and show and shine event. I'll also be putting together some wallpapers in the week, so please request your favourite and I'll post the most popular three !
- Paddy