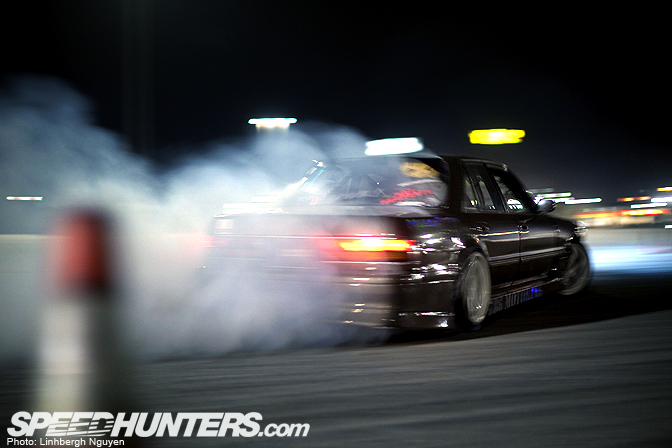 You would think a drift event would be a strange prelude to a weekend long Anime convention until you think how genius it actually is to do so. Drifting is a Japanese cultural export that has captivated the minds of the American youth. So the blend of drifting and Japanese pop culture really go hand-in-hand. But, we're not here to talk about all that nonsense but rather some testosterone induced, ozone-depleting, carbon emitting, earth killing, tire burning side-ways-action thing.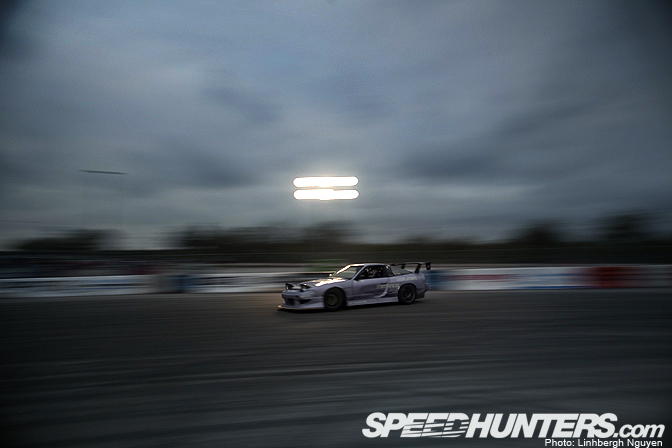 We last looked at the afternoon practice sessions, now that the sun is just about set on the event, we're going to go straight into the night's festivities: the Import Reactor: Drift competition! Here's Russel Walker in his violet Boost Logic/Tuning Concepts S13 with JDM wood front splitter (I kid about the JDM part).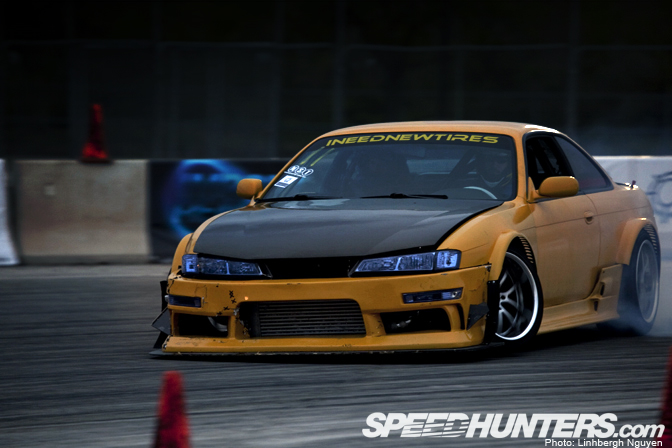 Being inspired by traditional motorsports, Fielding Shredder has taken that approach to the visual aesthetics of his zenki S14. Those fenders are very DTM-esque.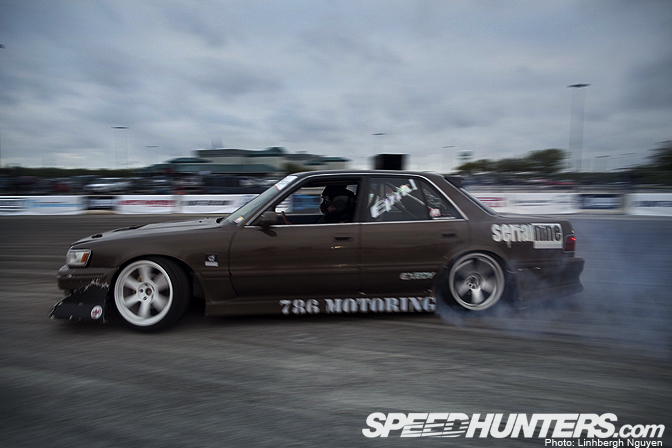 We should all be pretty familiar with this car by now. We had a close look at it last year while it was at ProAm Irwindale. It was great to see it once again in action on its home turf.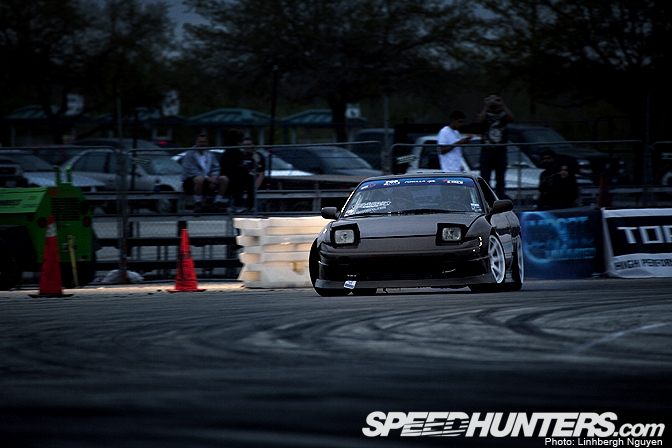 The thing you've got to love about these pro-amatuer events is that these guys still retain that street drift car aesthetic that we all just love. Alex Berrios' S13 is a prime example of that style.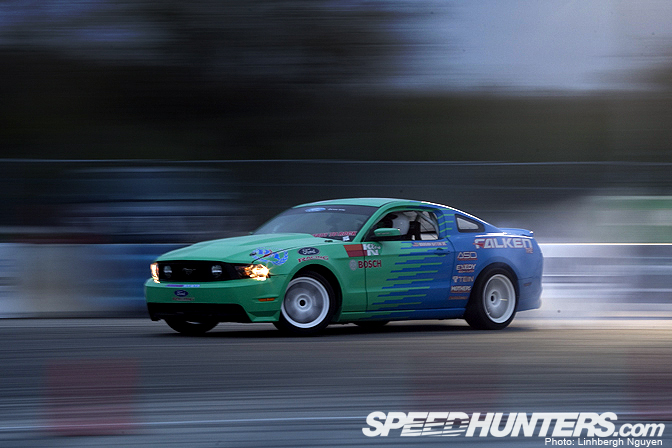 On the other hand we have this thing. It took me a while to give aesthetic respect to professional competition drift cars. Certain ones that are done right do actually look good. Vaughn's Falken Mustang is one example. When you compare what these beasts can do compared to a garage brewed S13, the difference is night and day. I have sat passenger in a lot of different drift cars, but never anything on the pro level. I had the chance to get a ride along with JR during half time and the speed that car can be thrown in to a corner coupled with how the chassis responded to changes in direction was mind blowingly phenomenal. The gap between professional amateurs and top tier pros is really getting bigger and bigger….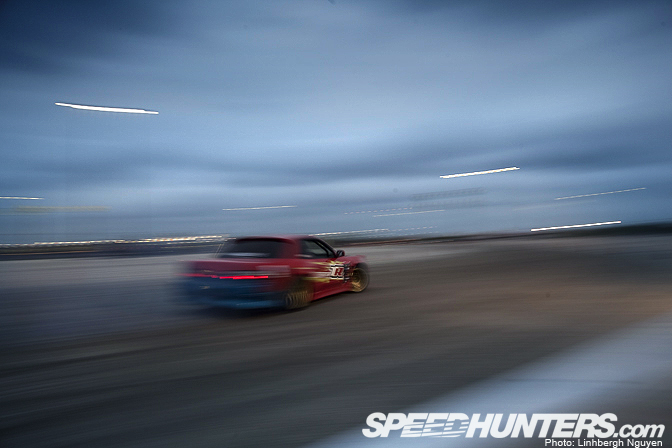 Sammy Tiger was solid the whole event.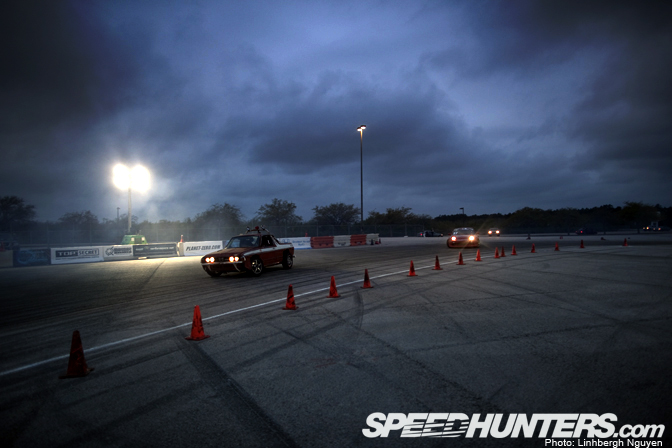 The 13b powered Subaru Brat, aka Brat-Rod, aka Tetanus machine, practiced the art of sideways very well, but it just could not compete against the proven S-chassis.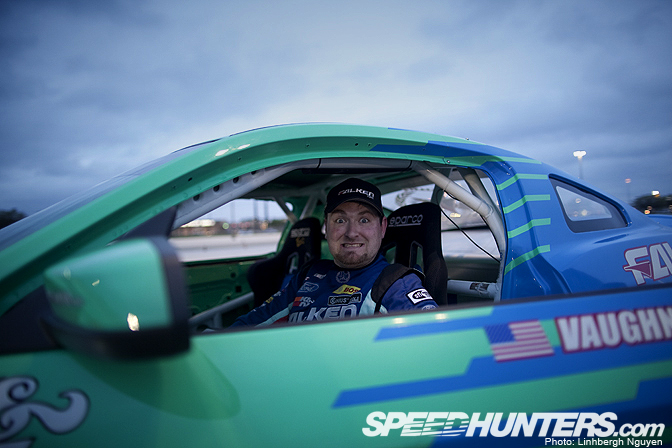 This is a man that loves every single aspect of his life. Getting paid to come out to Texas and burn tires with the local talent? Mad respect.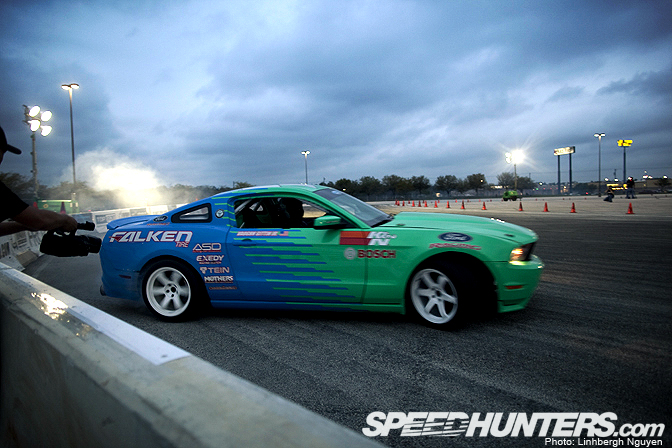 JR was getting extremely close to the wall. So close that …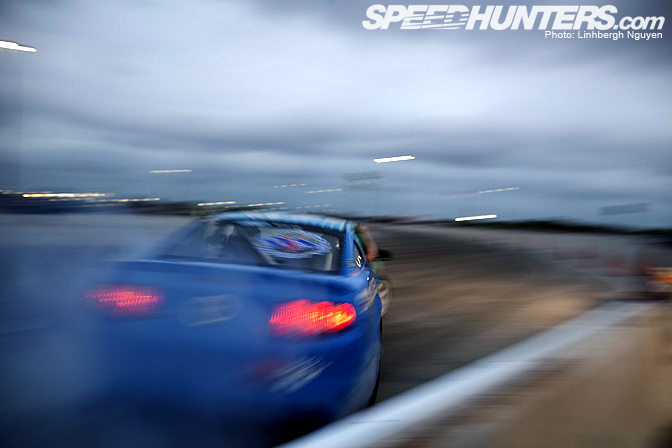 … my camera almost got knocked out of my hand for this photo.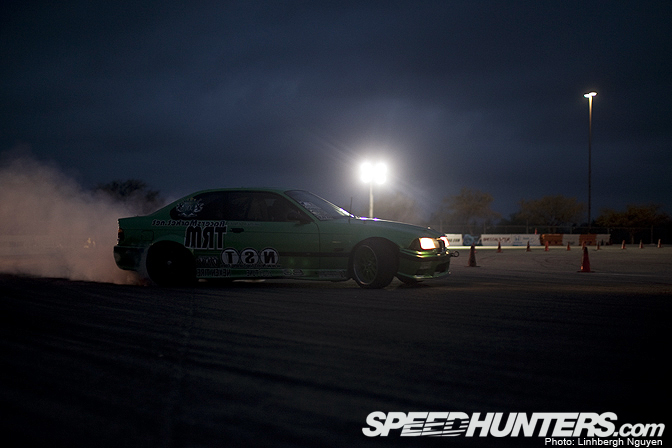 Cheslea DeNofa's earth killing, ozone depleting M3.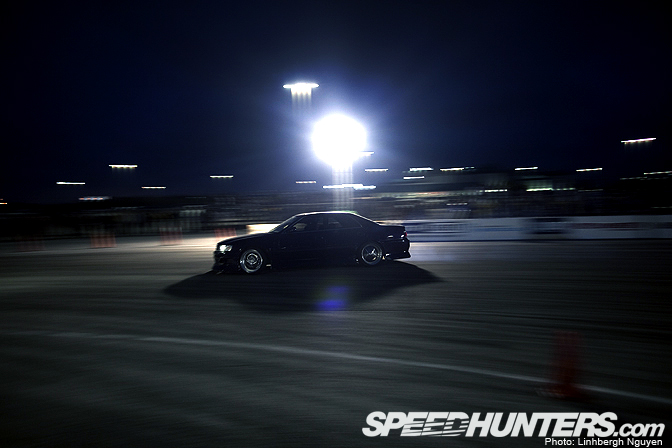 Cody Surman was looking classy all night long in his Toyota Chaser.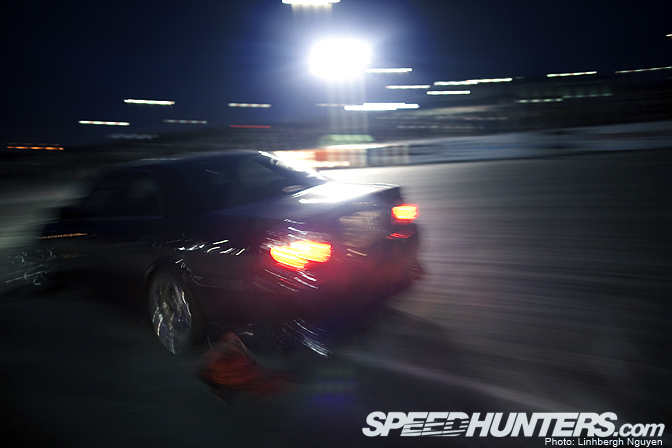 With so much classiness, you think he'd be drifting with a glass of champagne in his hand, right?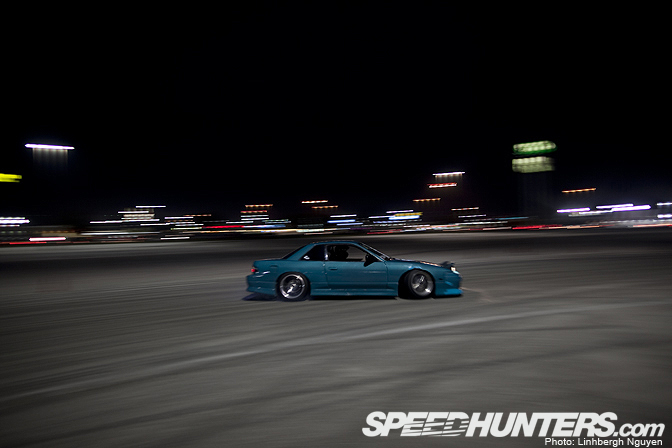 Corey's Stanceworks teal S13.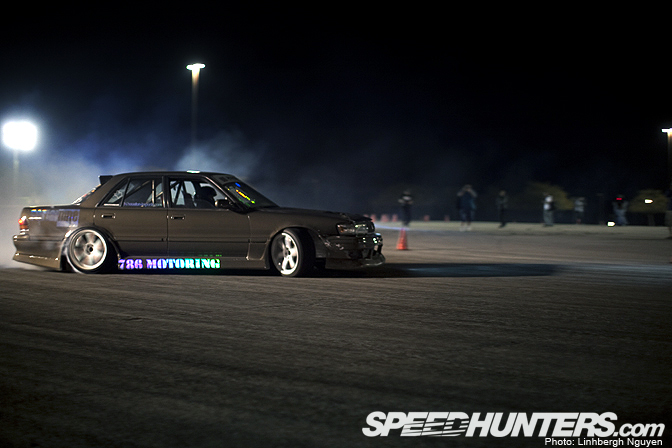 Ameen was also looking very solid during competition.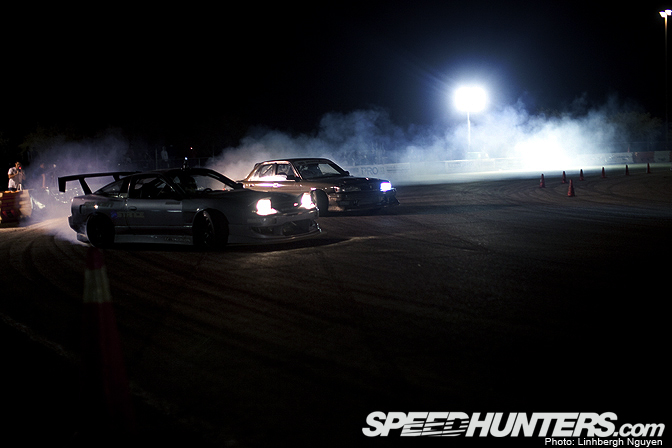 Russel Walker vs. Ameen Rizvi.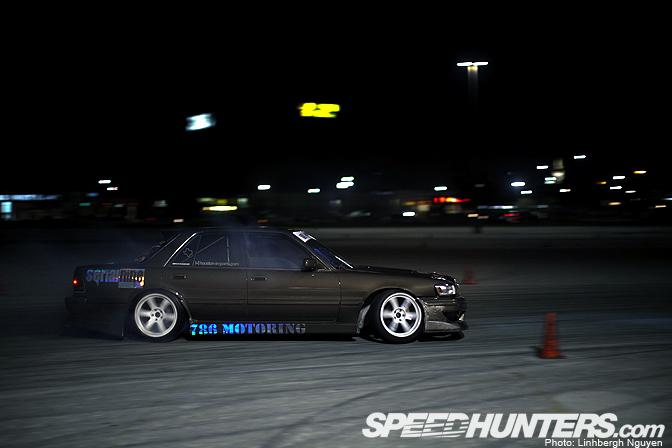 Ameen looked pretty solid throughout the battle.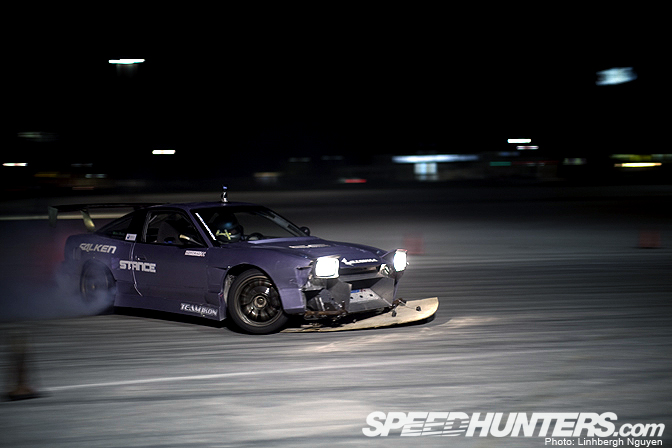 Russell Walker, on the other hand, not so much….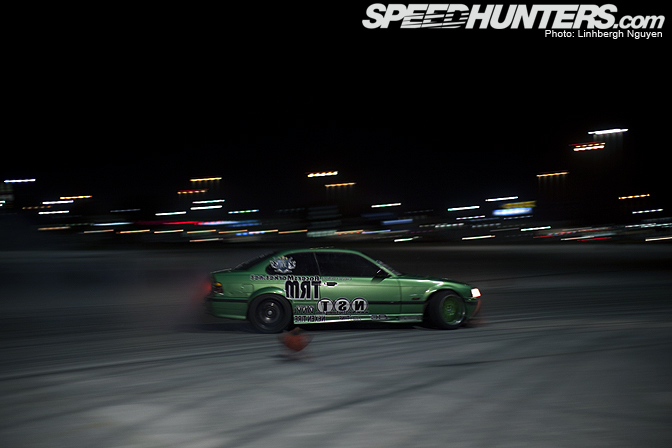 There were two smoke machines that night, first was Chelsea DeNofa in his NST E36 M3…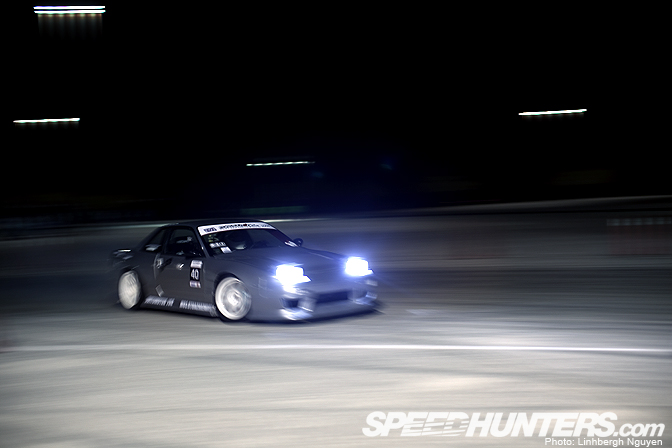 … and the second was Stewart Leask with his LS1 powered S13 coupe.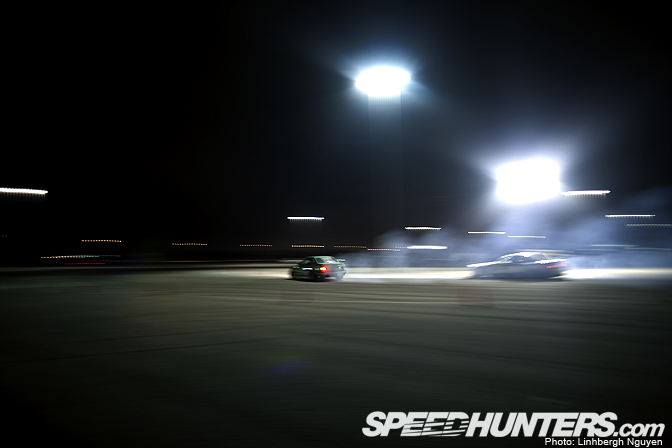 Chelsea battled it out as much as he could, but he just couldn't hold up to Stewart in his LS1 powered S-Chassis.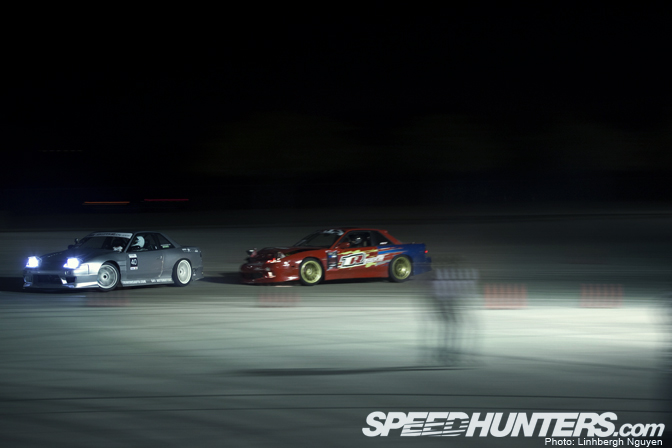 In the final battle of the night, Sammy Tiger tried to best Stewart…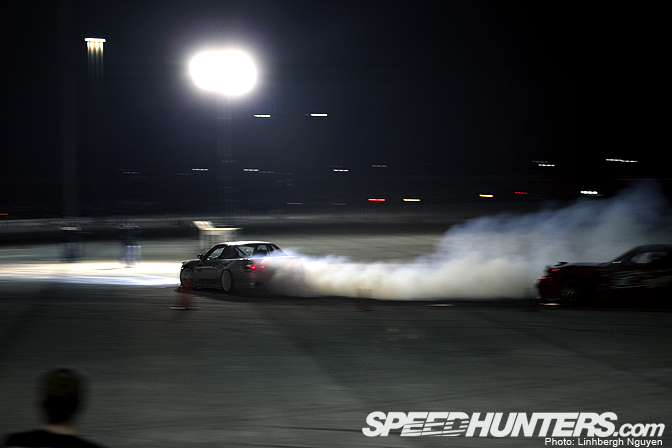 … but he just couldn't hang.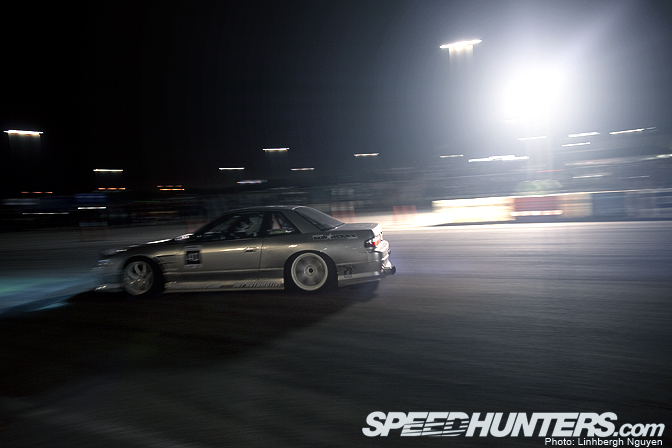 Stewart was on fire that night. After a very close battle with Sammy, the judges awarded him as the overall winner. So with that extra bit of cash, we'll definitely be seeing Stewart at round 2 of Formula D in Atlanta!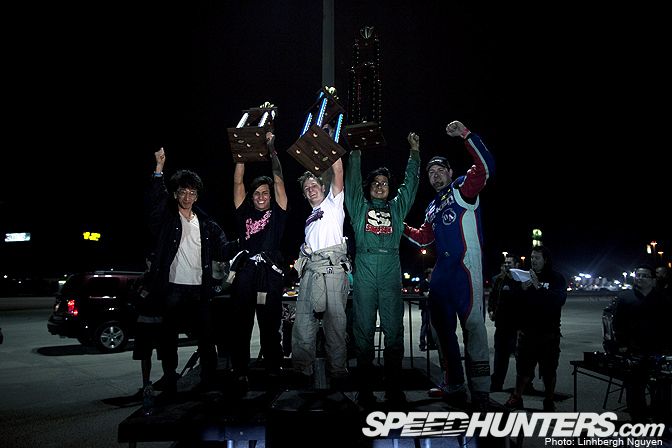 From left to right: Smokey Nagata, third place winner: Ameen Rizvi, first place winner: Stewart Leask, second place winner: Sammy Tiger, and Vaughn Gittin Jr.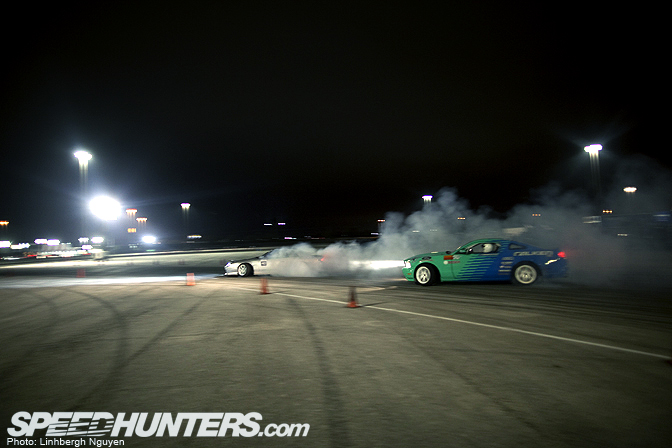 Another perk to winning that night was the chance to do a victory tandem lap with JR.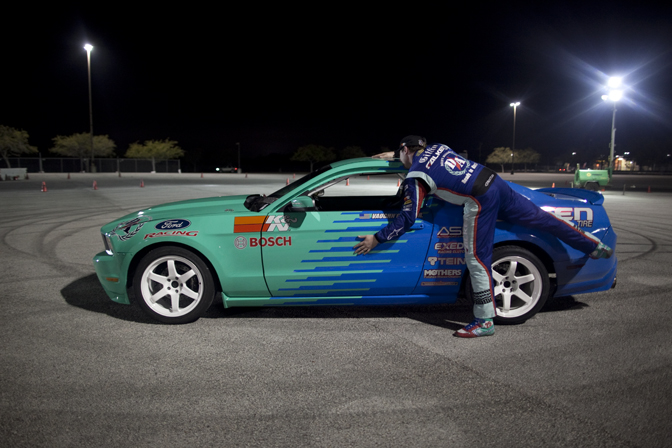 Speaking of JR, this would be the last time he stepped into the car with its signature blue and teal livery.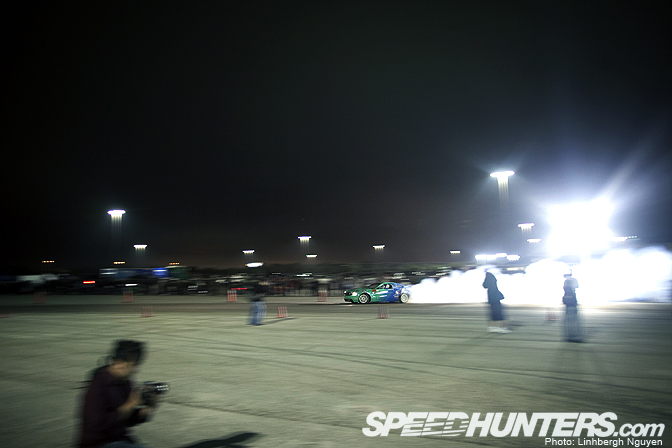 … and well, what can you say? He went out in style.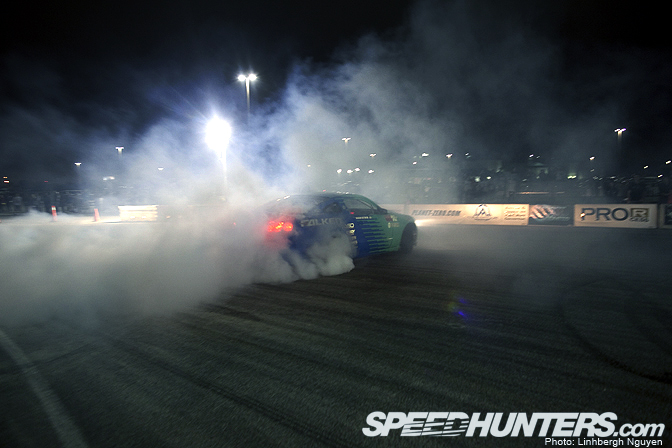 And that pretty much sums up Import Reactor: Drift! It was a fantastic event with a fantastic crowd. The local guys put on a great show. Add the fact that a professional driver was in the midst added to the insane atmosphere. There's been talk about how next year is going to be even bigger and badder. I can't wait. Formula D needs to forget about Sonoma and come to Texas already! There's a giant fan base here that they're missing out on. I've personally witnessed the passion and enthusiasm that Texas has to offer. So Formula D, Send itttt…!!!
Next we'll be looking at the insane car show that corresponded with the Anime convention.
-Linhbergh