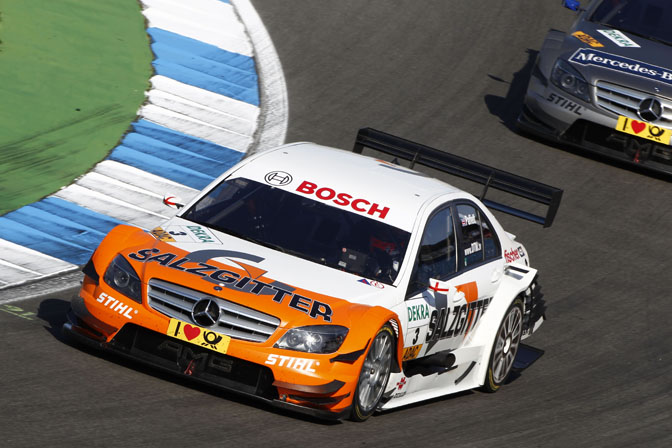 British driver, Gary Paffett brought Mercedes back to the top step of the podium last weekend, winning the opening round of the 2010 DTM season in Hockenheim.
The McLaren Meredes test driver, driving a Salzgitersponsored AMG Mercedes C-Classe lead a 1-2-3-4 Mercedes star finish.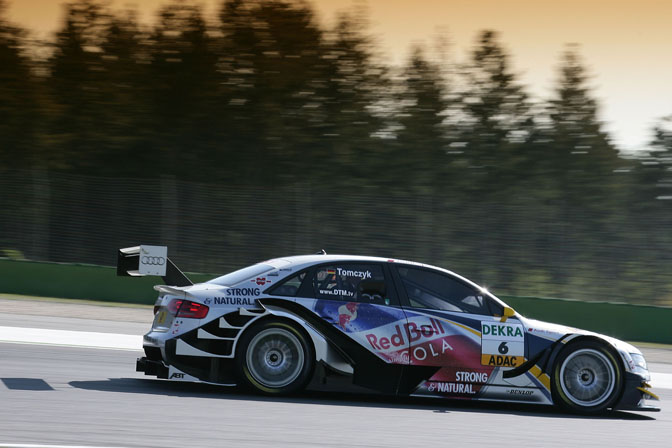 Earlier in the weekend, Paffett had claimed Pole in the final Qualifying shoot out. Martin Tomczyk in the Red Bull Cola branded Audi  A4 was justy 0.076 seconds behind.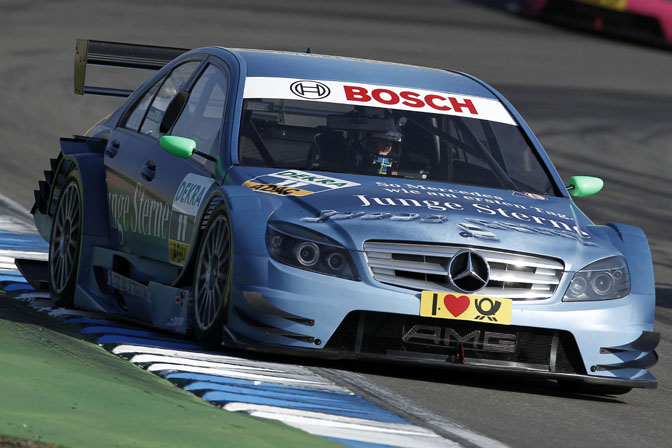 Jamie Green was a surprise in fourth position despite running a 2008 specification C-Classe. Green helped by the technical development freeze for the 2010 seaon.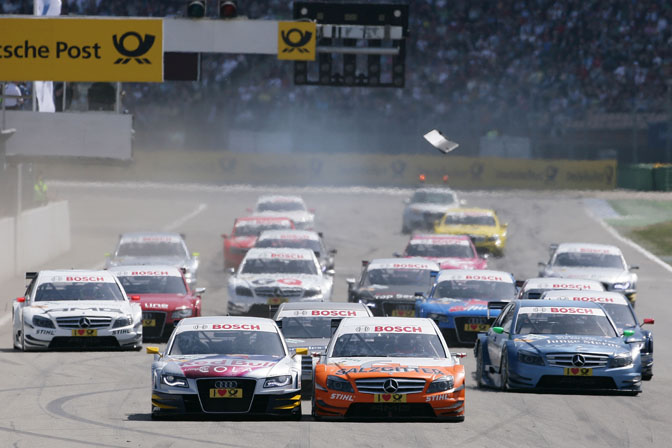 A classic sight, the Start line at Hockenheim, complete with heat haze, debris flying, cars touching.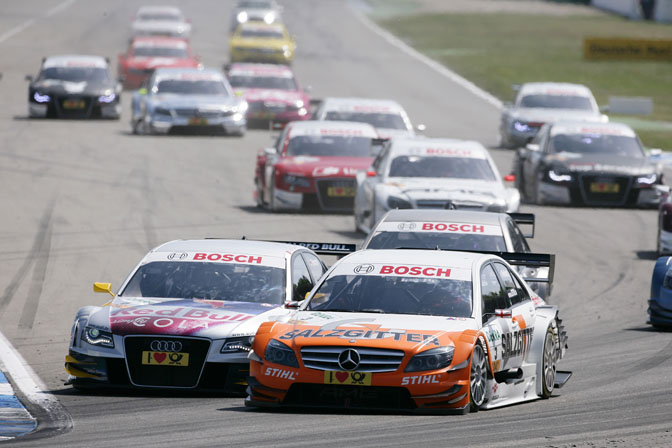 Pole sitter, Paffett would lead into the first corner…..just!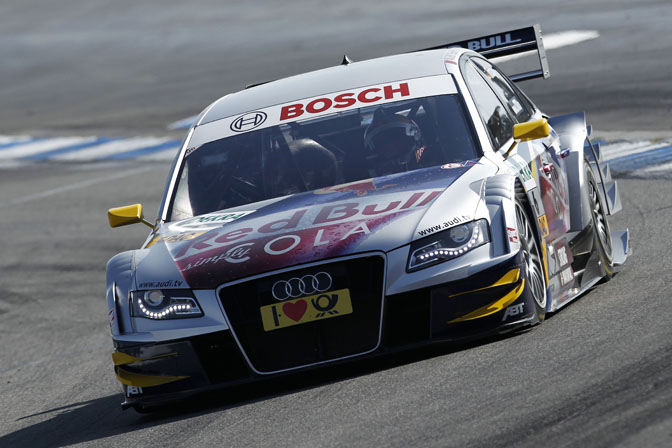 Tomczyk  would take the lead, later in the lap. He continued to lead until Lap 10 when the Audi driver suffered a puncture.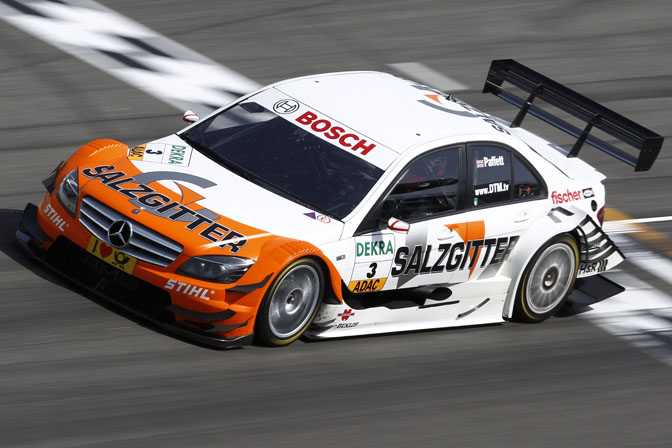 Paffett would take back the lead and remain in 1st position to the chequered flag…..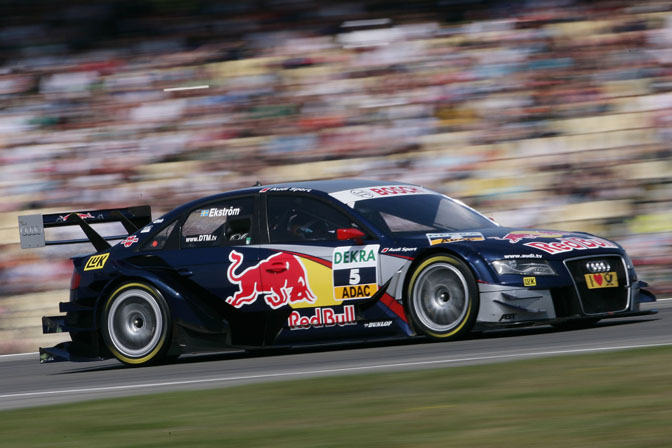 ….despite some pressure from Mattias Ekström who had to made an additional spot after he had earlier taken his stop one lap before the pitstop window opened.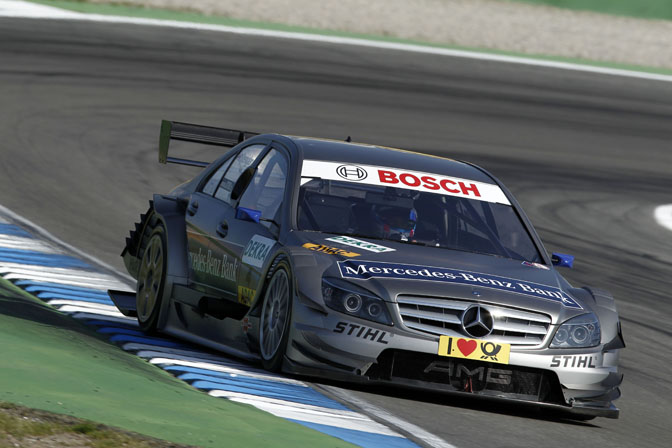 Canadian, Bruno Spengler finished second after defeating Jamie Green in a close battle. An impressive performance for Green considering the age of his machine.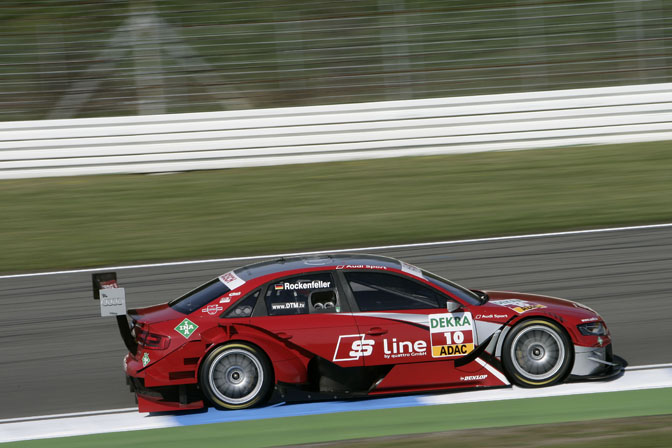 Force India Test driver, Paul di Resta finished fourth, in front of the first Audi driver, Mike Rockenfeller in the S-line Audi A4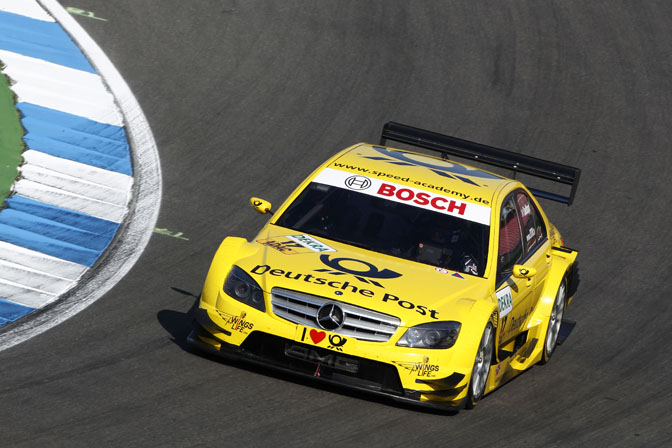 David Coulthard made his debut in the DTM, qualifying in 17th, finishing in 12th in his Deutsche Post Mercedes.  With little testing in the close season and a late announcement, DC was happy with to finish and build on the future. The deal came late as DC is still a Red Bull driver, but Red Bull sponsor Audi in the DTM.
A number of F1 drivers including Jean Alesi, Ralf Schumacher and Mika Hakkinen have competed in the DTM in recent years. Only Hakkinen had moderate success.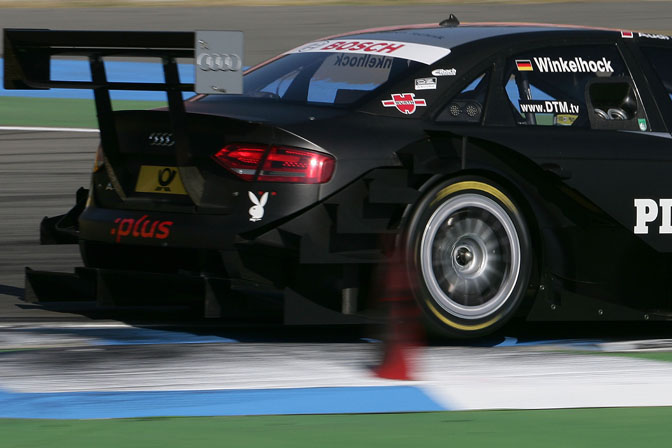 Round 2 takes place in Valencia, Spain at the end of May.
Andy Blackmore
Photos: Audi, Mercedes-Benz