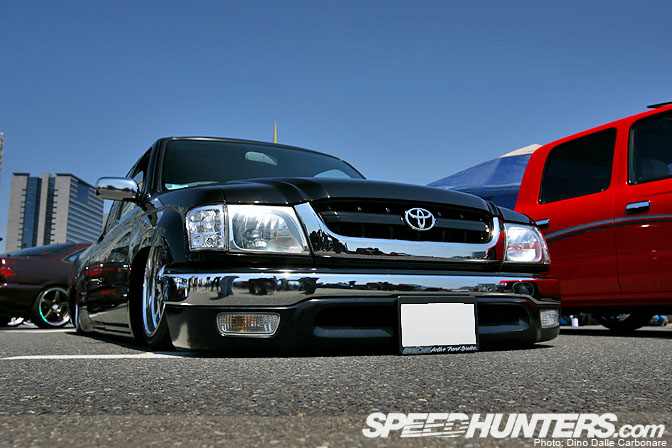 How low can you go? Not any lower than this Toyota pick up! It's time to wrap up the coverage of the Mooneyes Street Car National with this last selection of shots from the other Sunday.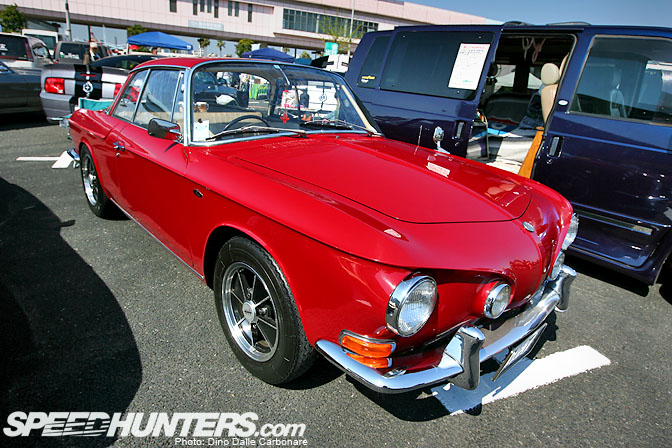 When asked to post more VW material I knew I had to show you guys this spotless Type 34 Karmann Ghia. There was hardly anything "custom" about it but sometimes stock simplicity is just what you what you need!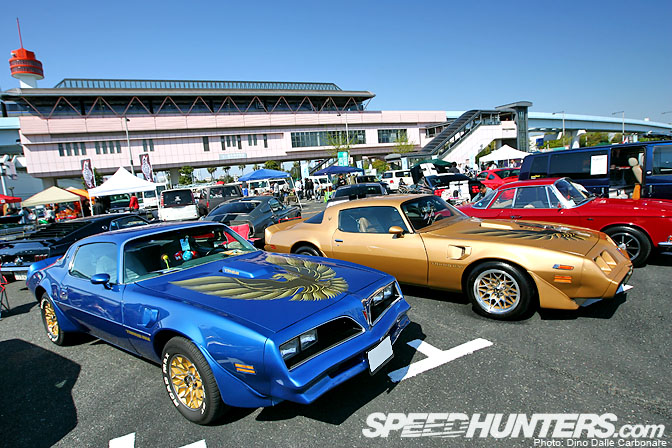 The Ghia was right next to this pair of Trans Ams.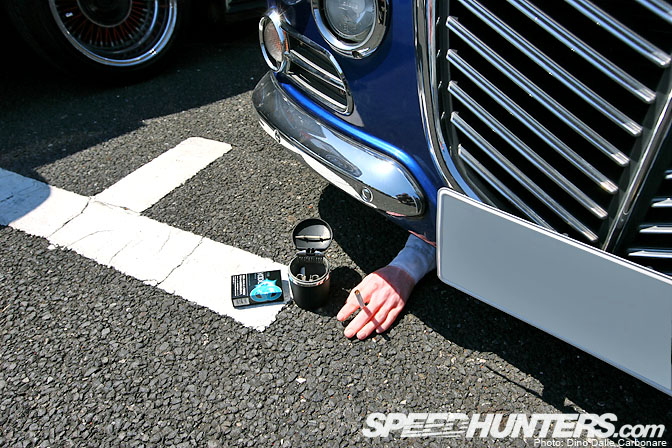 Smoking kills people! You have been warned!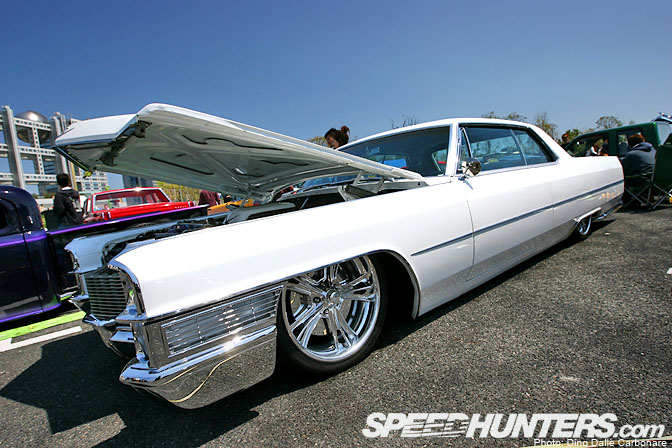 Lot's of chrome!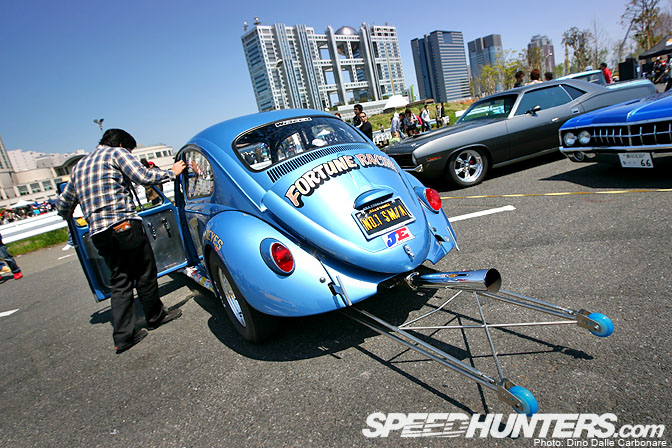 This Bug was one of the cars that participated in the burnout display. A combination of too much traction and not enough power didn't make for much of a smoke show but it looked very cool with that crazy bazooka exhaust sticking out of the back.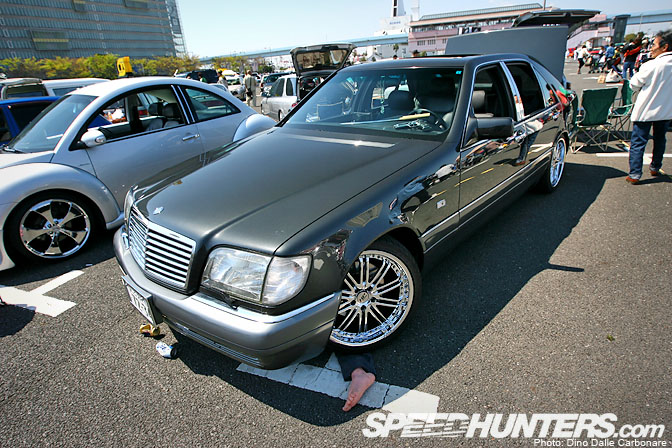 Smoking might eventually kill you but not as quickly as a run in with the Yakuza!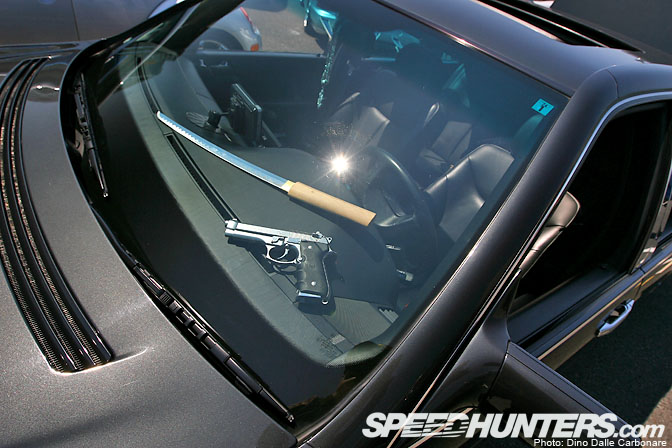 This guy didn't joke around LOL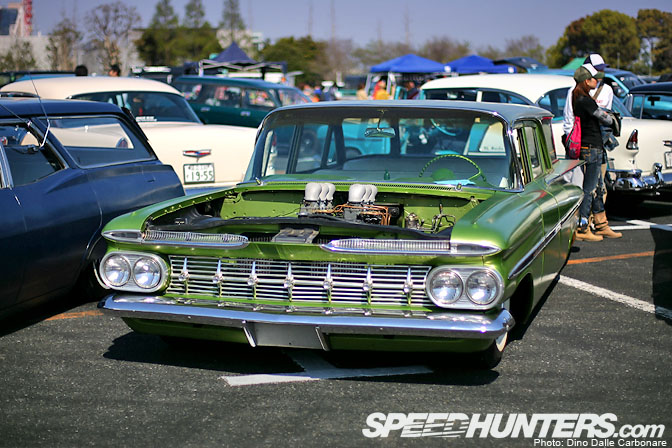 Not sure what the hood looked like on this classic wagon…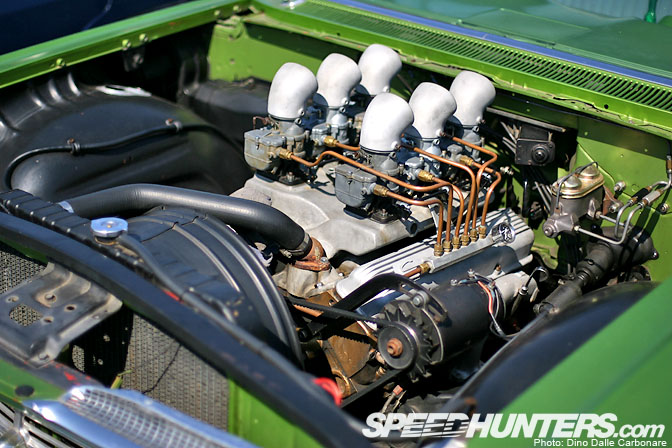 …but it must have been modified to clear the carbs sitting on the motor!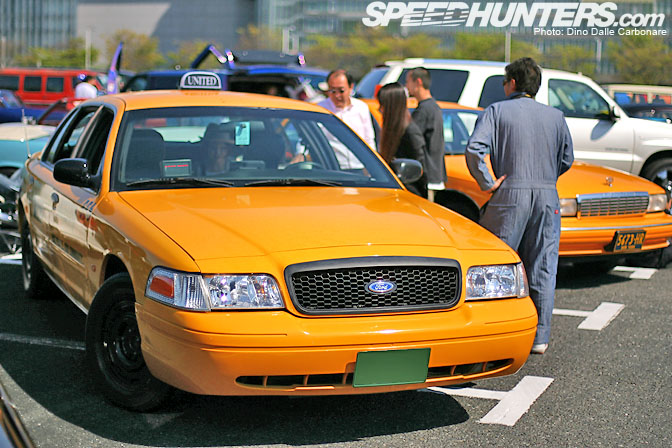 I was actually surprised to see that this Ford Taxi is registered in Japan as a commercial transportation vehicle meaning it gets the white on green plates as all the other cabs in the city! How cool would it be to ride around Tokyo in this thing!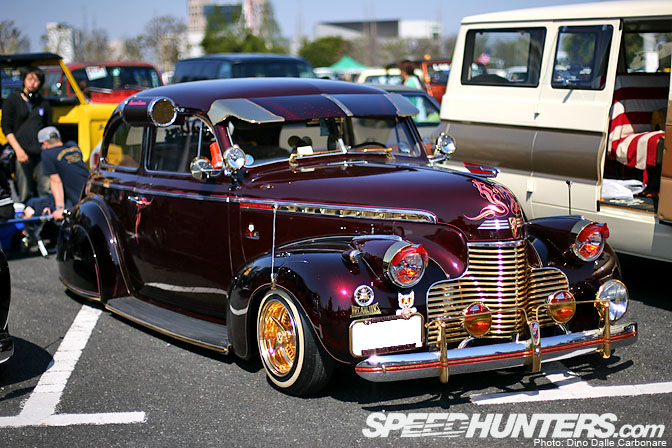 Talk about accessorized!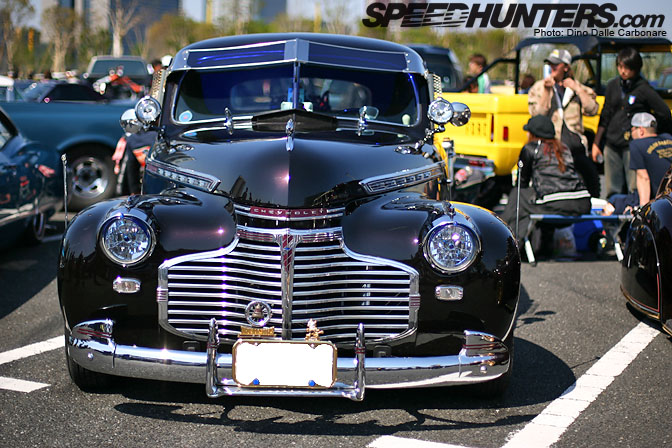 Gotta love these older rides.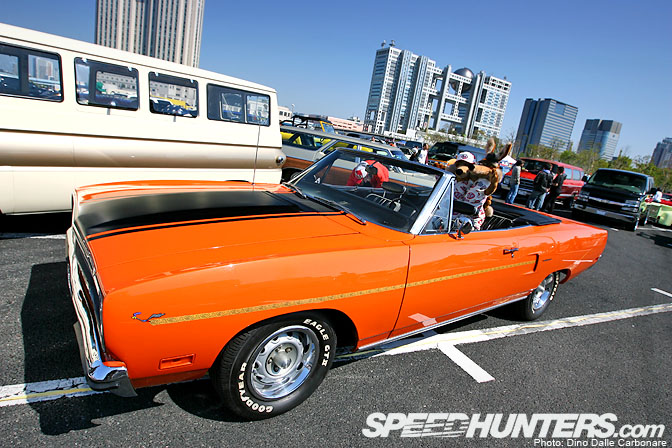 Spotted another Road Runner…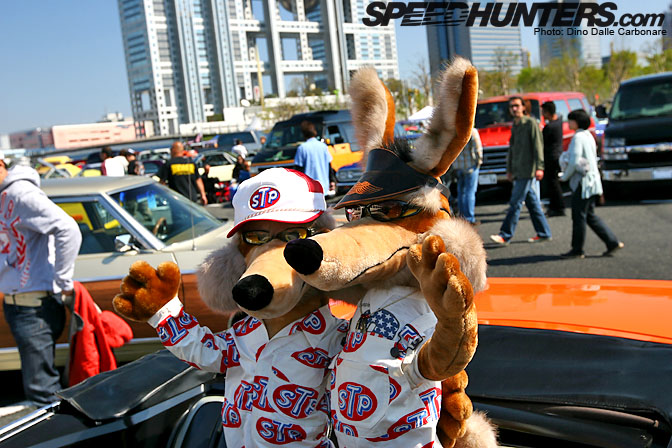 …with a couple of Wile E. Coyote puppets chilling in the back seat.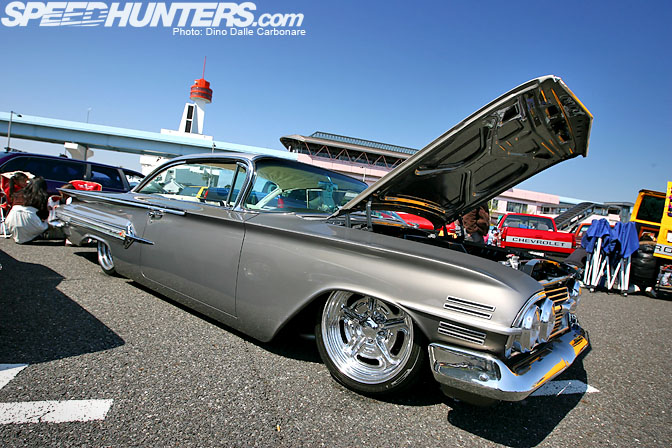 From low…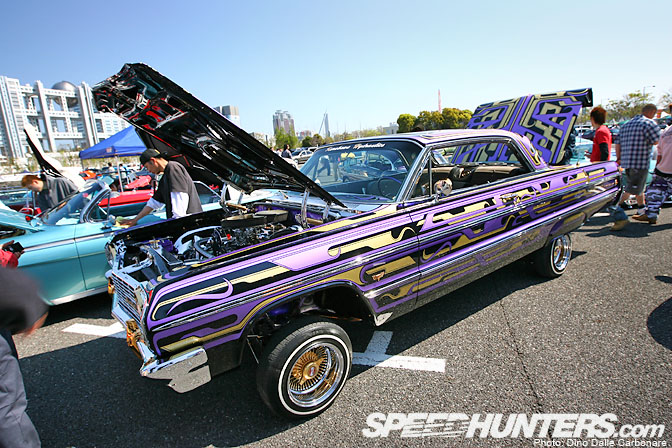 …to high!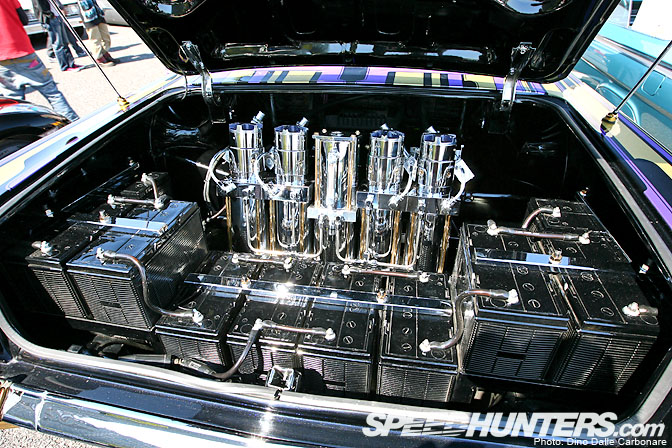 The trunk of this colorful Impala explained its height varying capabilities.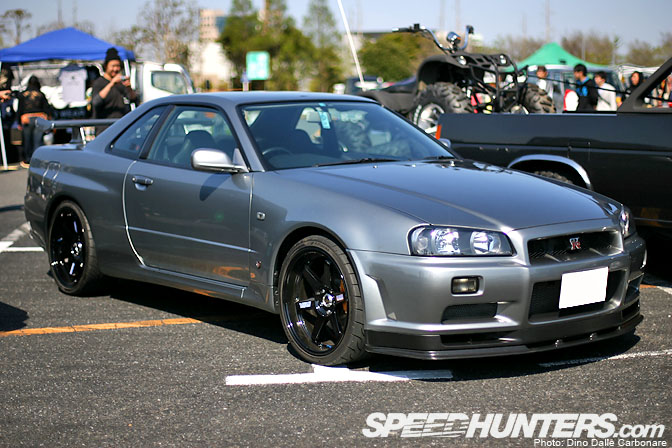 BNR34 on 19-inch TE-37, an interesting addition to the line up at the Mooneyes show…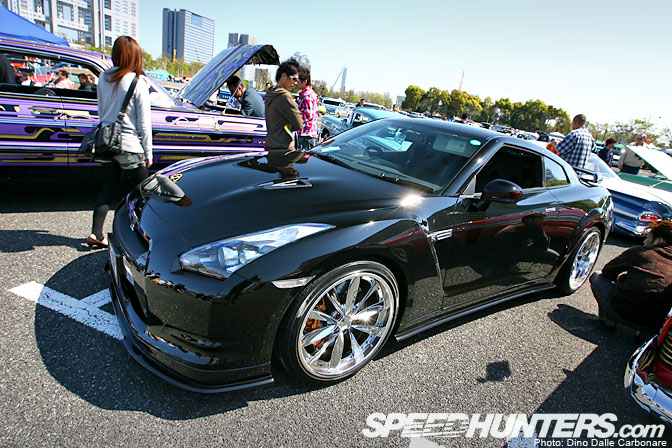 …just like this R35 riding on very flashy chrome wheels.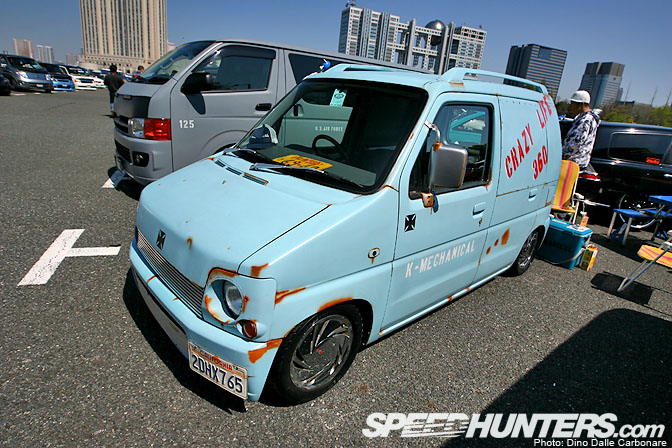 The matte look is still very popular.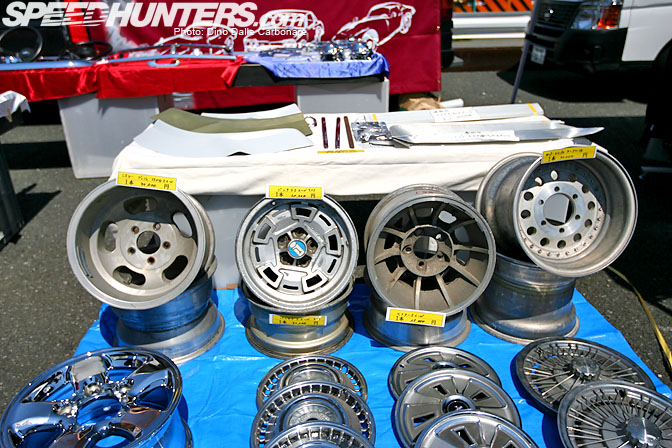 One of the most interesting aspect for most people that bring their cars to the show is checking out all the little stalls selling all kinds of accessories and spare parts. Personally I always take a look at the wheels on offer…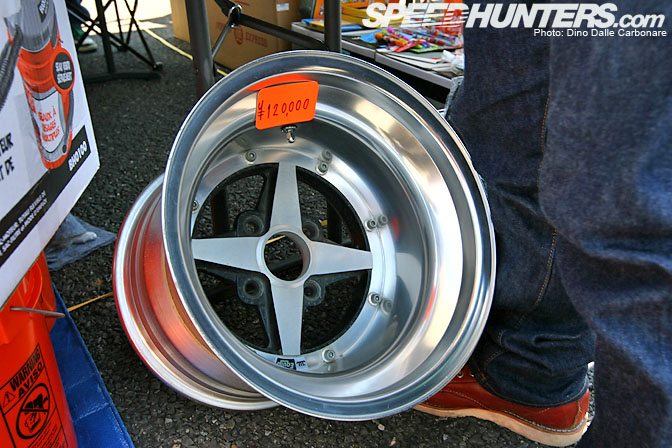 These Work Equip 01s were the pick of the day.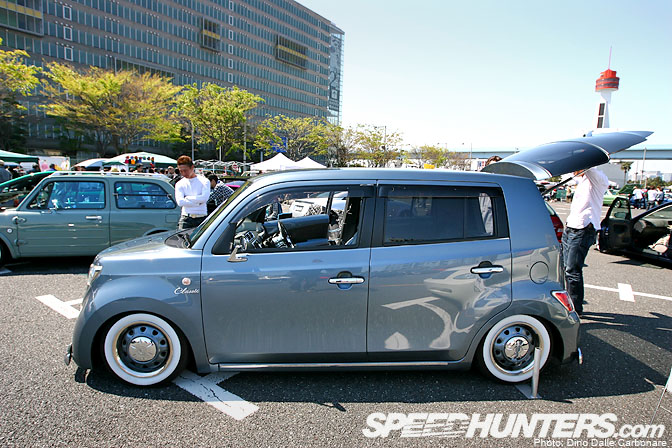 That's it for the 2010 Street Car Nationals! Next up from this side of the world is some drifting in the form of the Drift Matsuri!
-Dino Dalle Carbonare