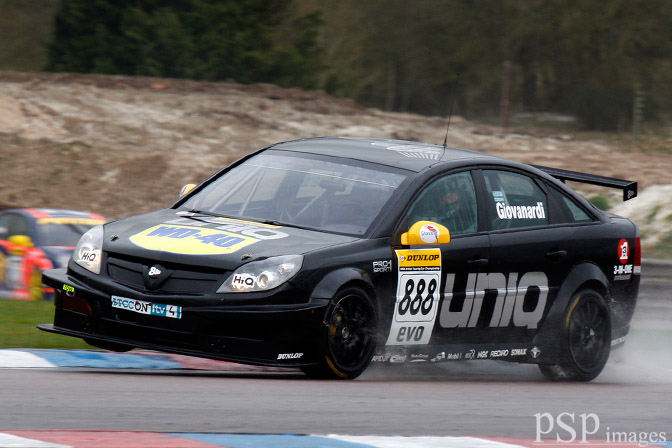 The first round of the 2010 British Touring car Championship took place earlier this month at Thurxton race circuit in Hampshire.
As suggested in our preview, 2008 BTCC Champion, Fabrizio Giovanardi was finally confirmed as the 2nd driver for the, now non-works, Triple Eight Entry with a new all black livery and sponsorship from Uniq and WD-40.
With no testing and little development many expected other teams to have moved ahead of Triple Eight. How wrong they were….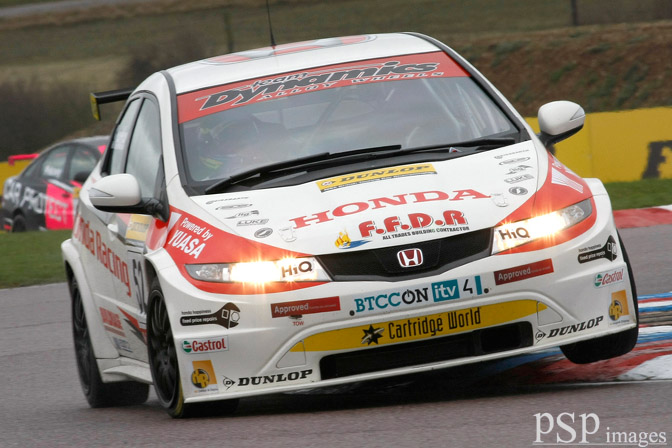 'Gio' was fastest in the only dry practice session from Matt Neal who had rejoined the family owned Team Dynamics race team. It was, Neal's team mate, Gordon Shedden who would take pole in his Civic, and a valuable point towards the championship.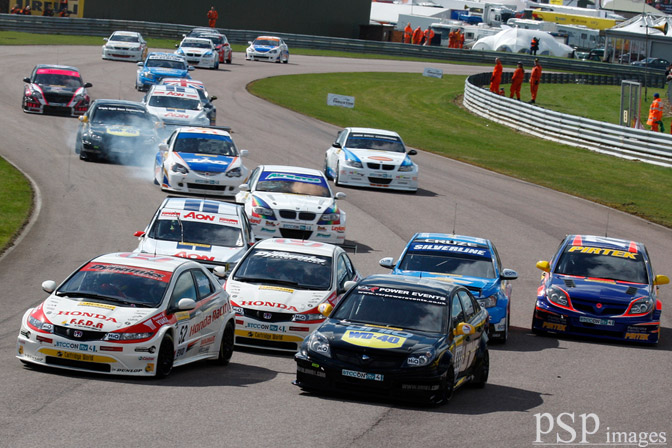 Race day saw the usual tyre problems at Thruxton. One of the fastest circuits in the UK has high grip but also high wear levels  which resulted in Dunlop, the series tyre supplier using a different compound for this event. While Shedden lead from pole, he suffered a puncture early on, giving Giovanardi  the race lead and ultimately Victory in race one.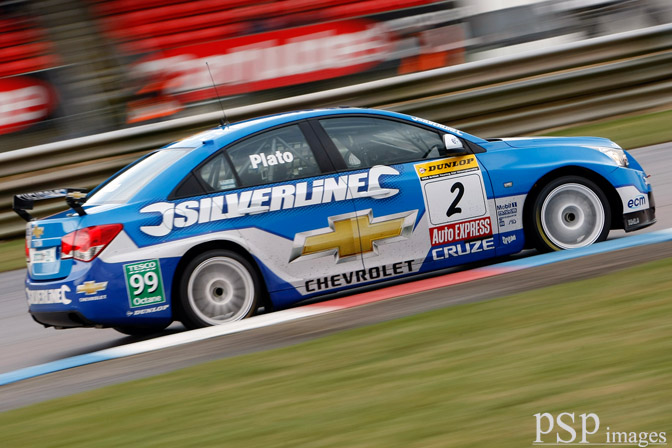 Arch-rival Jason Plato finished second with the new Chevrolet Cruze on its British debut, just over 3 seconds behind. The final place on the podium went to Matt Jackson who had been stuck behind Tom Onslow-Cole for the early part of the race before a small mistake allowed Jackson and others past.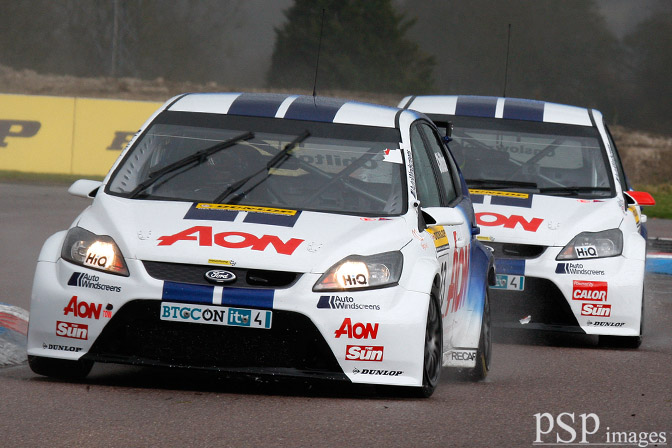 Onslow-Cole and team mate, Tom Chilton, started well in the LPG Ford Focus, but tyre problems resulted in Onslow-Cole dropping back and Chilton into the barrier following a puncture.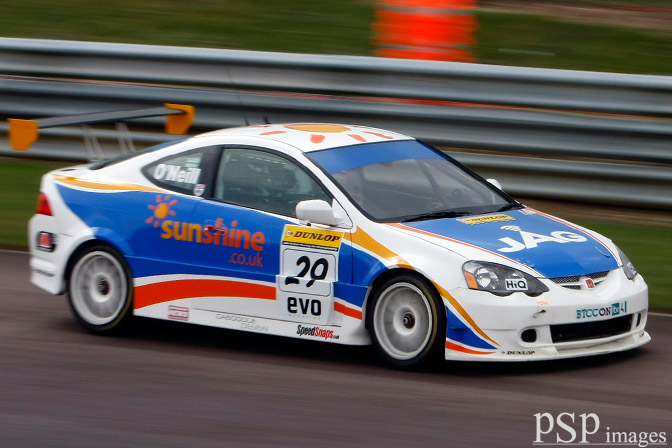 This elevated Paul O'Neill into 5th, a fantastic result. Driving one of the oldest cars in the field, the Integra driver was another driver stuck behind Onslow-Cole eartly on.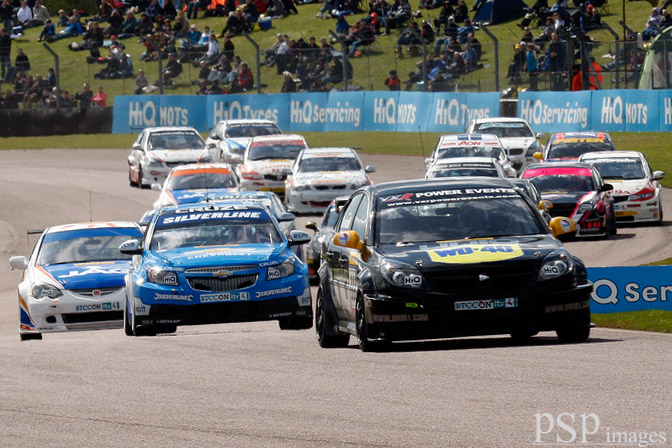 Giovanardi repeated his success for race two, leading from pole.
Plato, once again followed closely behind but was pushed out of the way by Matt Neal. Neal would eventually finish 2nd, after a great driver through the field from 12th position.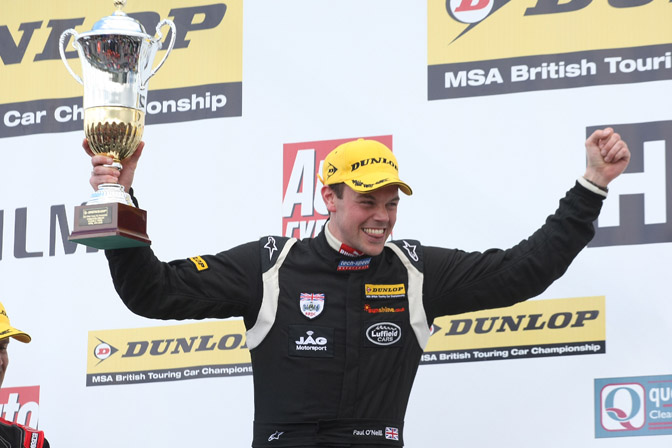 Paul O'Neill had another great performance putting Plato under pressure early on taking 3rd on the podium. This really is an amazing performance in such an old car, which runs to an older specification. No wonder Paul is a fan favourite. Well done Owy!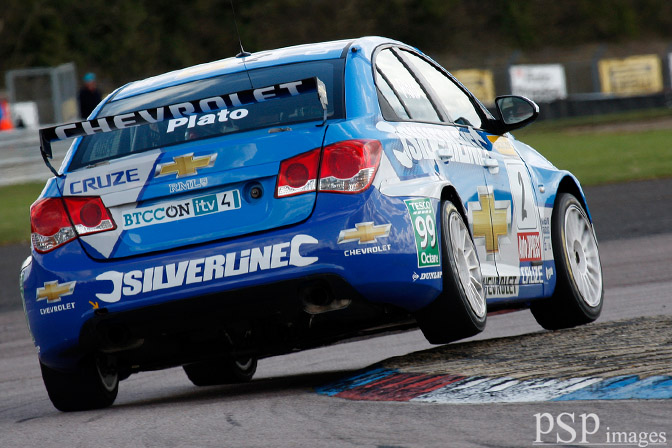 Plato would eventually finish in a disappointed 4th place after the spin with Neal.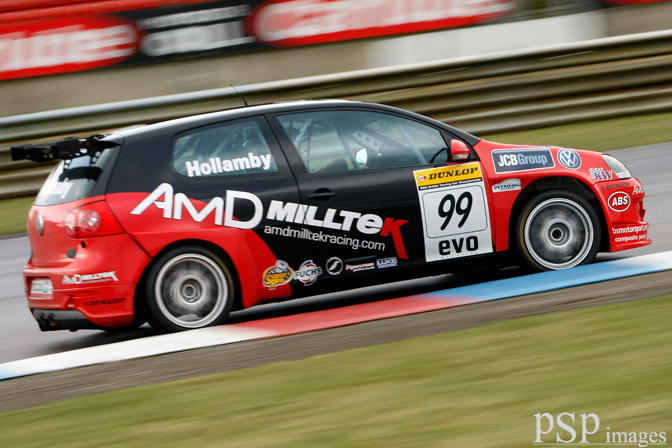 Shaun Hollamby, who we featured on Speedhunters celebrated his first finish in the BTCC with the AmD Miltek VW Golf.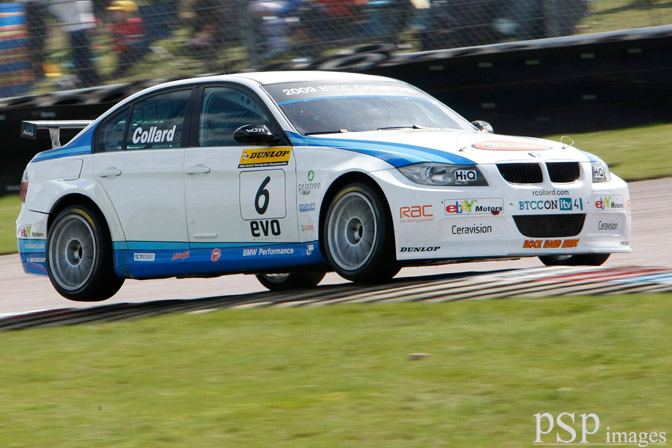 The third race of the weekend is always entertaining thanks to the part reversed grid. Rob Collard, who finished 9th started from Pole after #9 was drawn.
8th through to 1st would fill the rest of the grid at the front. Makes for an exciting climax to a BTCC weekend.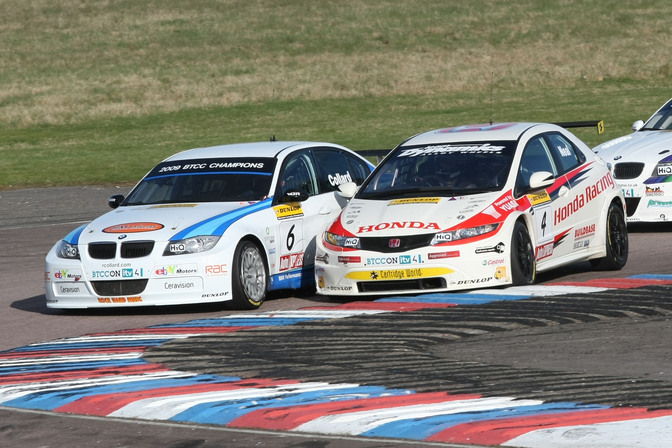 Collard took the lead at the start and held it comfortably for for a few laps, before an over ambitious pass by Matt Neal at the final chicane. Neal ran into the side of Collard's BMW.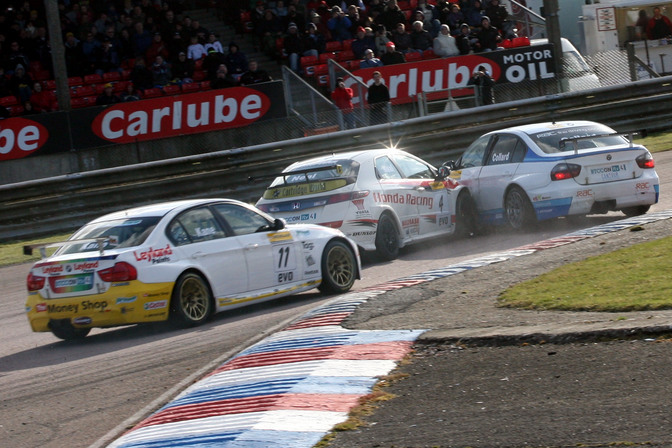 …taking both cars out! Collard was critical of Neal in interviews after.
Collard has a short memory….Pot, Kettle, Black!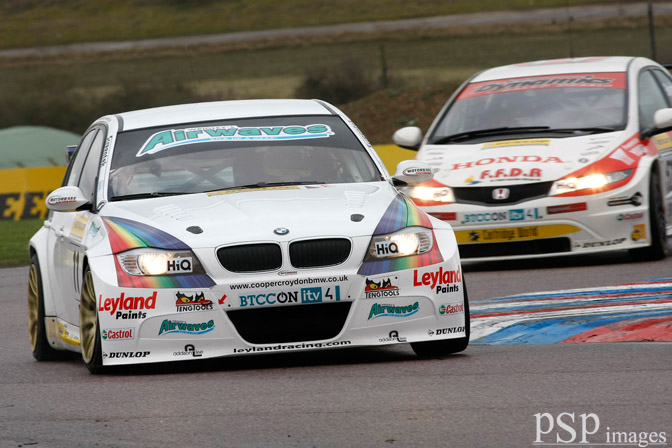 Stephen Kane, back from a one year Sabbitical in the BTCC, just avoided the incident and took the lead, with his team mate, Mat Jackson (below) following in 2nd place. The team mates remained in formation to the chequered flag.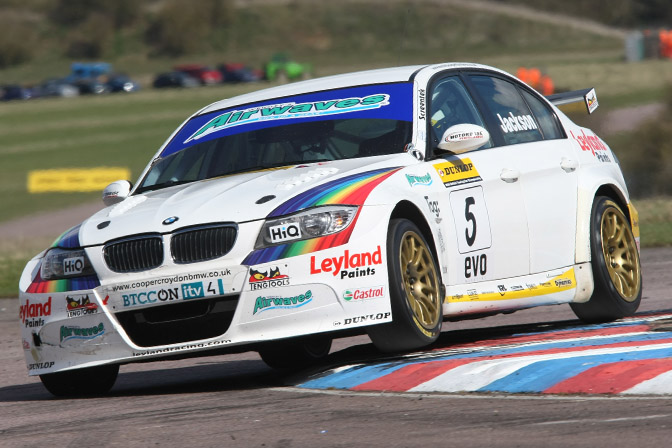 Jason Plato finished third, behind the BMW's, collecting points in all three races.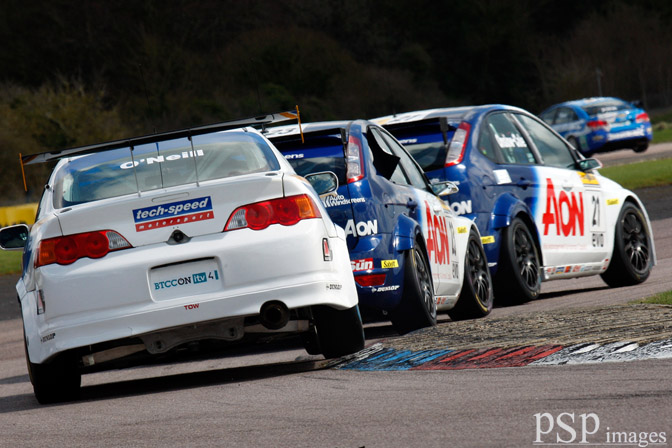 Once again, Paul O'Neill had a great performance finishing in 6th, ahead of many more expensive and more sophisticated machines. The two Team Aon Ford Focus would finish in 7th and 8th positions after a tough weekend.
With Three races down, Giovanardi leads the championship from Plato, Jackson and O'Neill.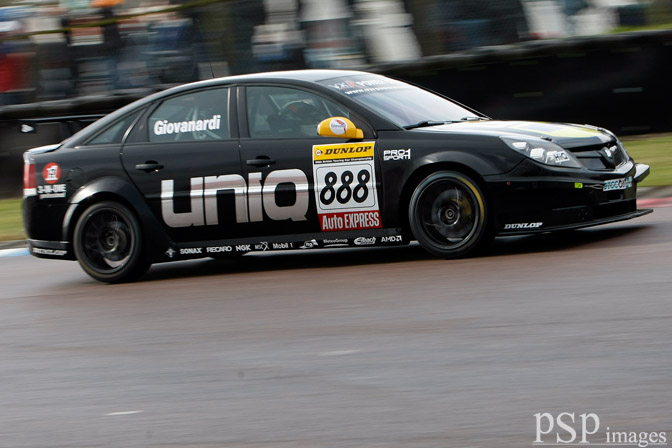 The next BTCC event takes place at Rockingham at the end of April. Thanks to Peter Still and PSP images for many of the images.
-Andy Blackmore
Photos: PSP Images, BTCC.net
Speedhunters BTCC 2010 coverage