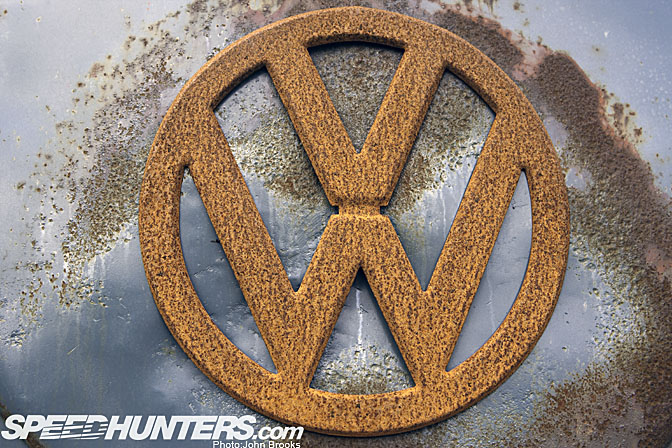 If they made a film about the lifestyle about the more nomadic of the SpeedHunters team, it would probably be titled along the lines of 'Planes, Trains & Automobiles'. Almost every weekend we jump on some means of transport to get the latest story. So imagine the relief experienced when, for once, the event comes to me. Last weekend the People's Car Show or to give it its proper moniker, VolksWorld 2010, took place at Sandown Park, a horse racing track that sits less than a mile from Brooks Towers. So I gave fellow SpeedHunter Jonathan Moore a call suggesting that he make the trek down the A3 from South London to join me in having a look around the Show. This is some of what we saw.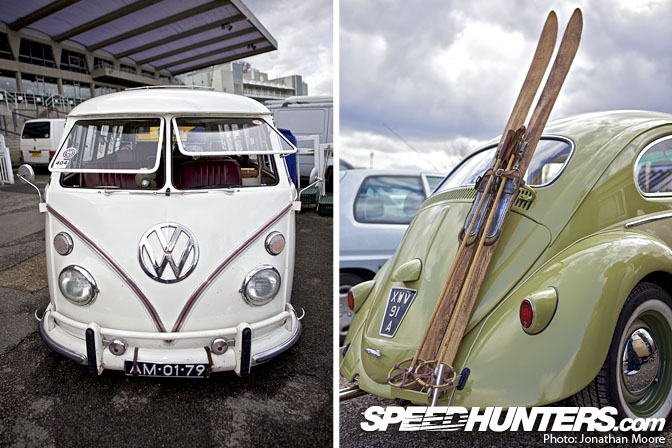 As might be imagined the Show was dominated by Type 1 and Type 2 products, Beetles and Camper Vans to the rest of us.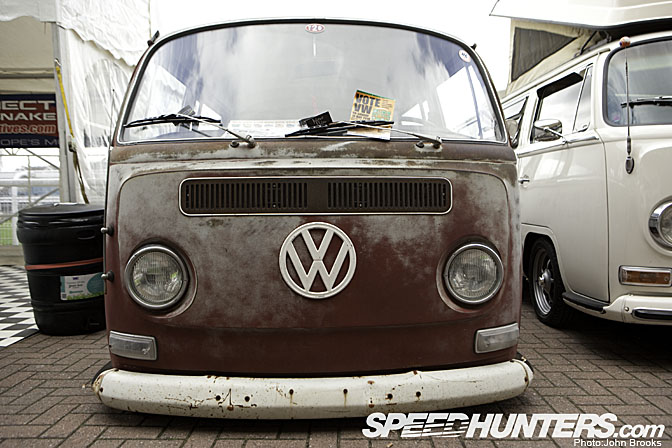 The Campers ranged from the ultra-low riders.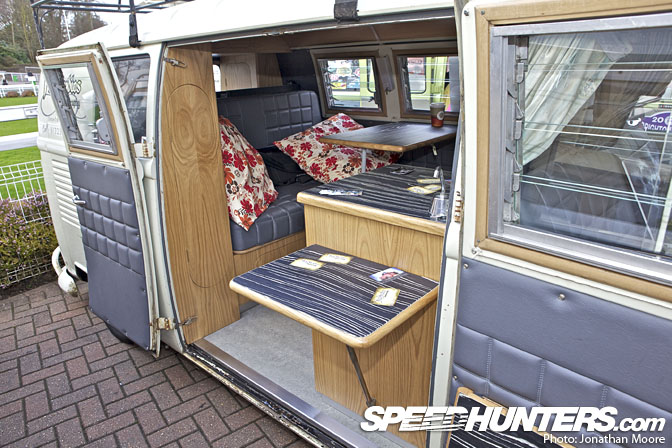 To the Home From Home.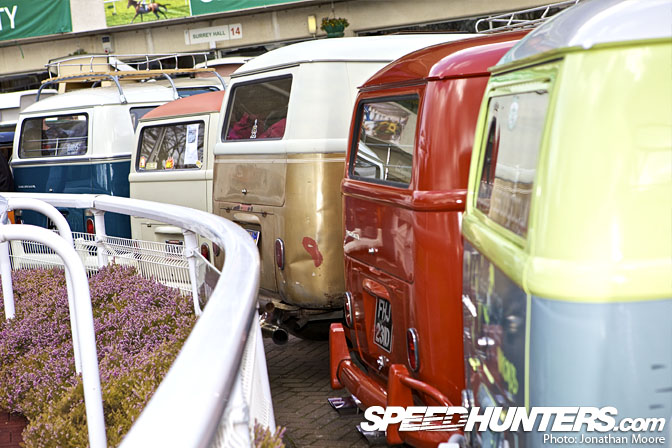 On the rails……………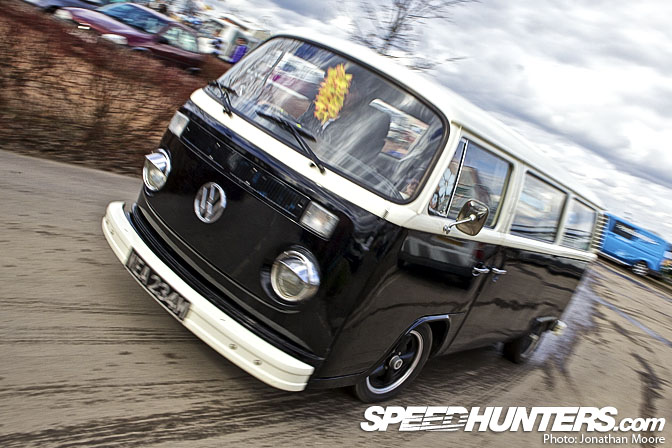 Taking it to the streets.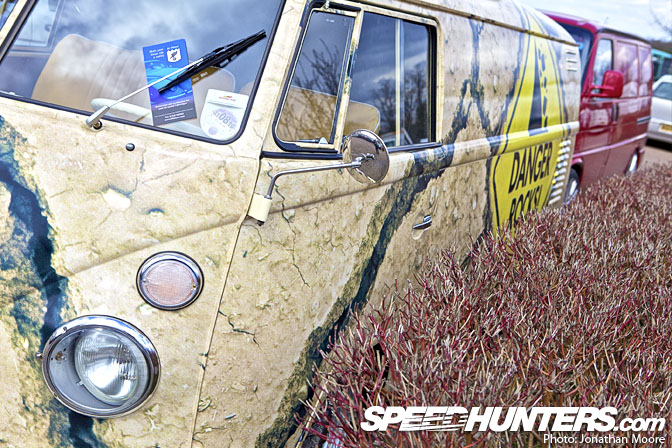 You could imagine Van Gogh painting this scene.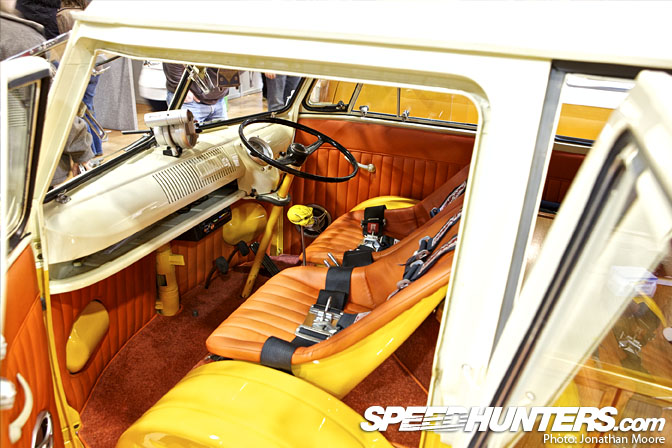 There is something more Warhol about this interior.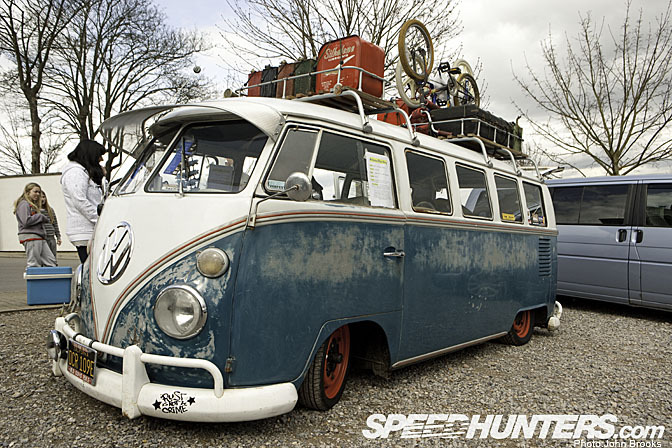 What would the Antipodeans have done without the Kombi? Probably never left Earls Court.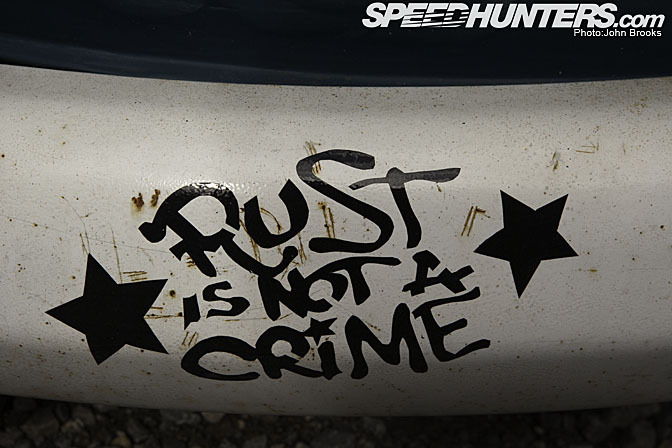 Well in certain circles anyway.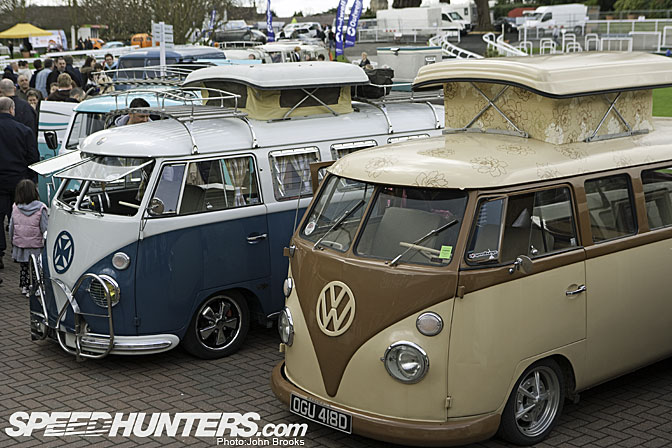 A final look at this most loved of vehicles……..two good examples.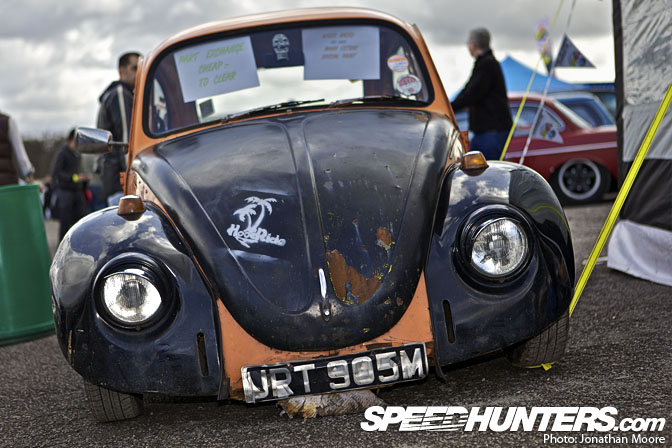 Then there is Type 1 or the Beetle. Without doubt this is one of the greatest cars ever produced, maybe not this example but with a run of over 21,000,000 units, you get my drift.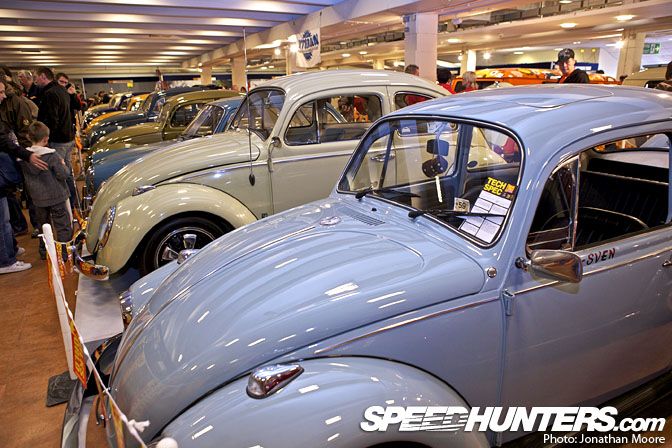 So with that kind of population it is only to be expected that there will be a fair number on display……………and there was.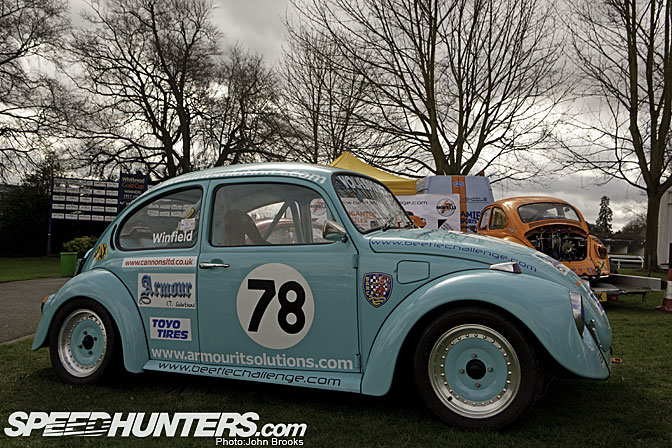 One make racing cars.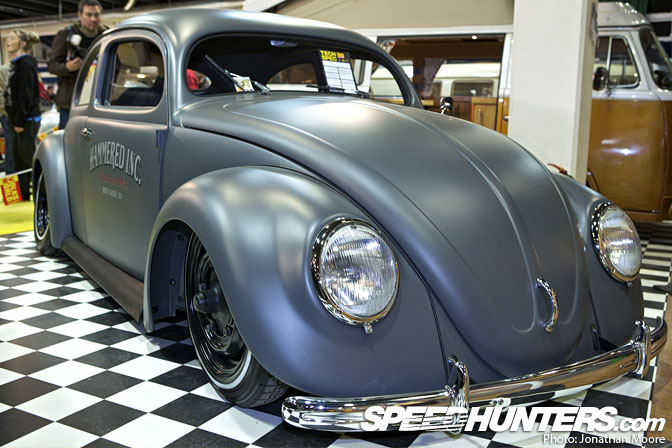 Modified.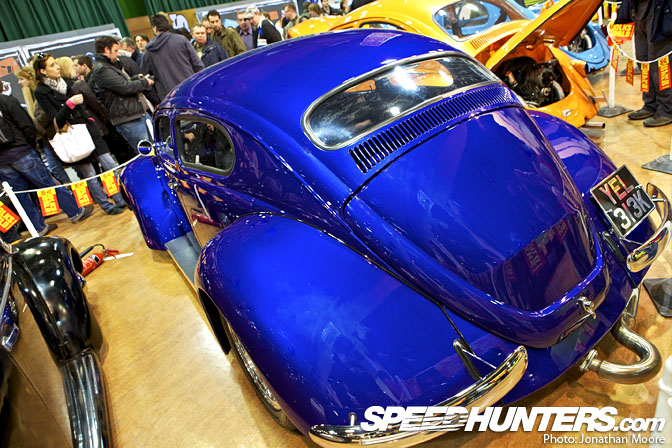 Really modified.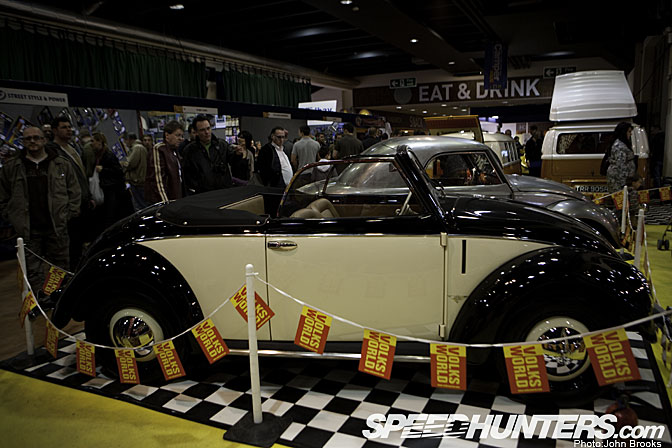 Original. Well OK, not 30s but there cannot be many of those around that are not either in museums or re-cycled during WWll. This pretty car is a VW Hebmuller Convertible dating back to 1949.
That there are any Volkswagens at all built after the War was an accident of fate. The British Forces that were occupying that part of Germany had orders to dismantle the factory at Wolfsburg and send it back to Britain. The whole enterprise was saved by a British officer, Major Ivan Hirst, who could see potential in re-opening the production lines. Without his intervention there would be no Beetle, No Camper Van, no Volkswagen, No Porsche, no Audi. We have much to be grateful for to this engineer.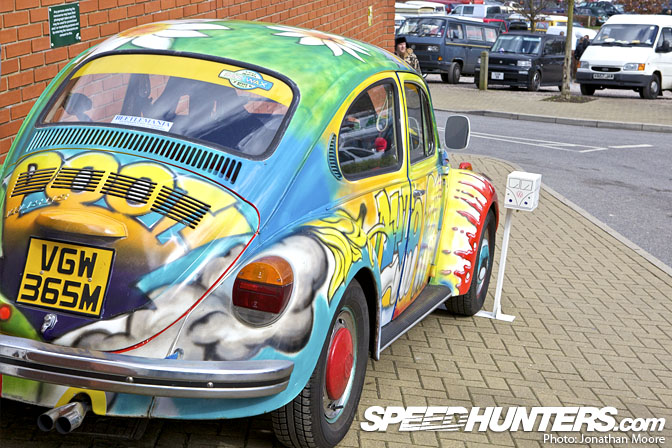 Of course there are developments that, on reflection, we could have done without.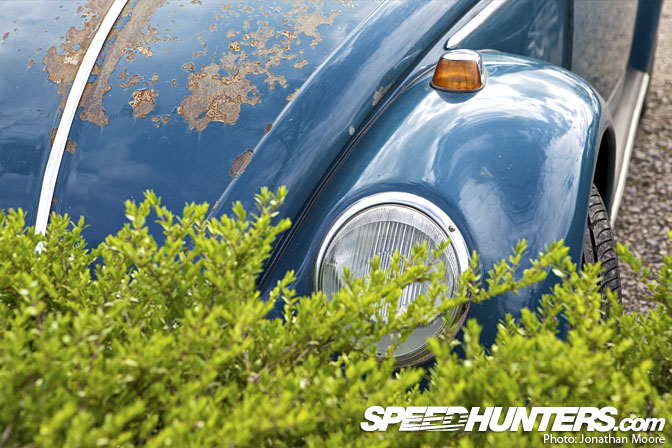 Like Old Soldiers, VW Beetles never die, they just fade away.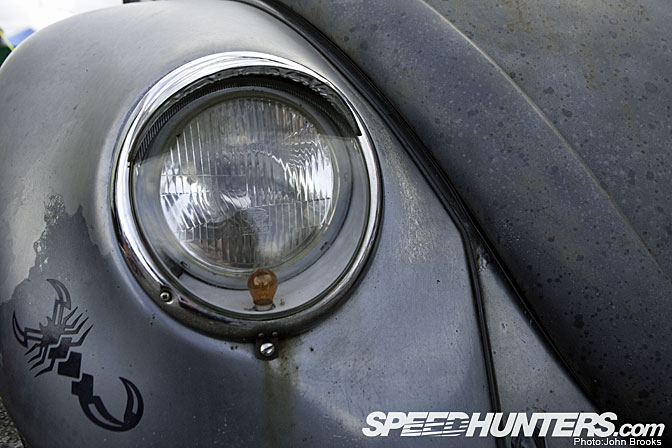 Details, details.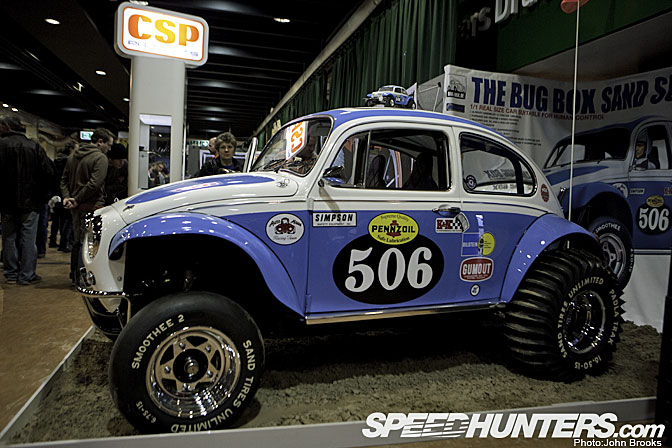 Leaving the road far behind.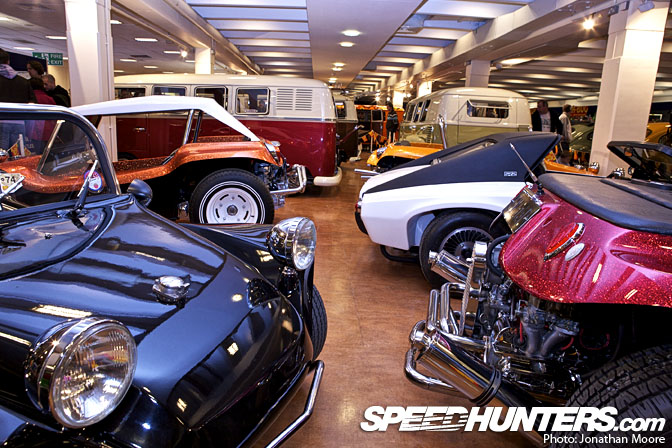 And then there were the Buggies, it was about the only time that my colleague contemplated getting his wallet out and buying another one.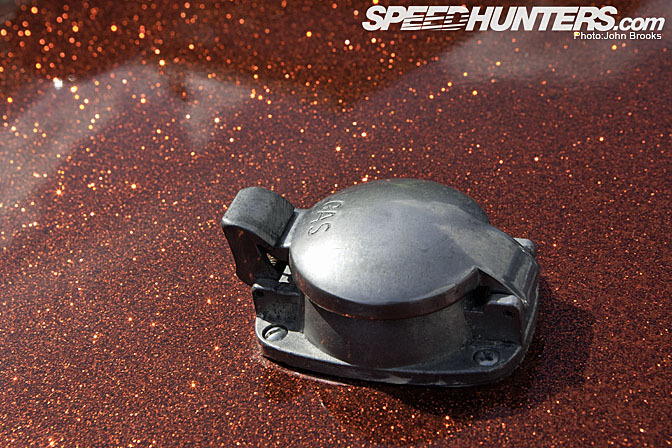 There was a seductive, trashy glamour about them, like a 50s Rank Organisation Starlet. No better than they ought to be, would be the general verdict.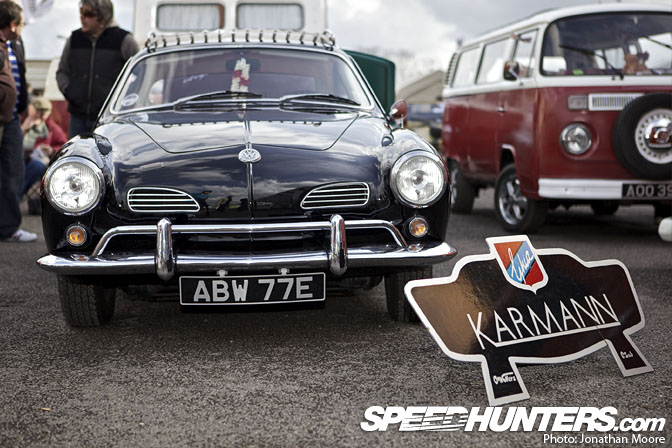 Yet in the final analysis there was one car that both Jonathan and I agreed that we would like to drive away.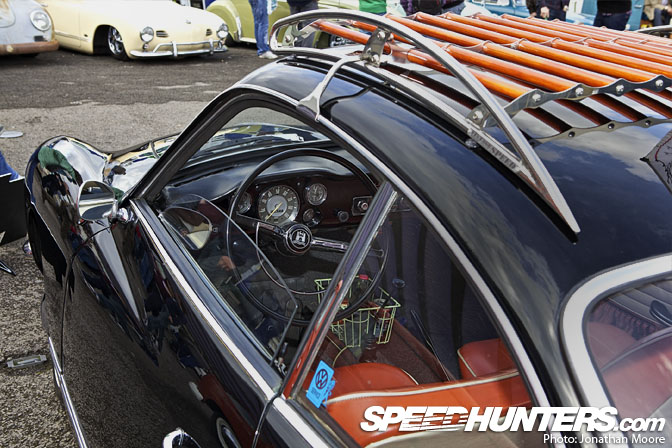 This Volkswagen Karmann Ghia was in an immaculate condition and just looked right, cool but understated.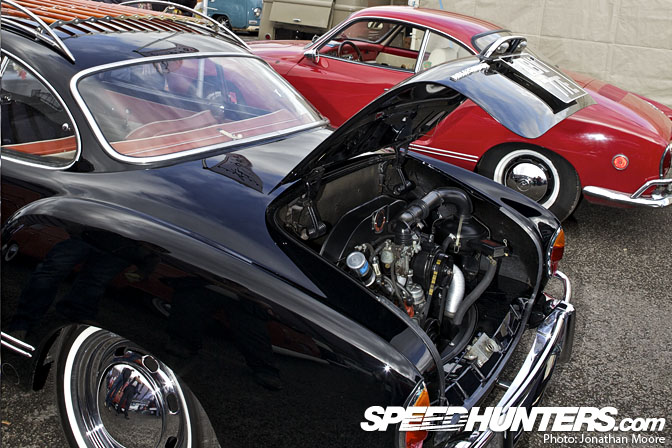 There was a small but perfectly formed Karmann section outside the main show hall and several very good cars but this one really caught the eye.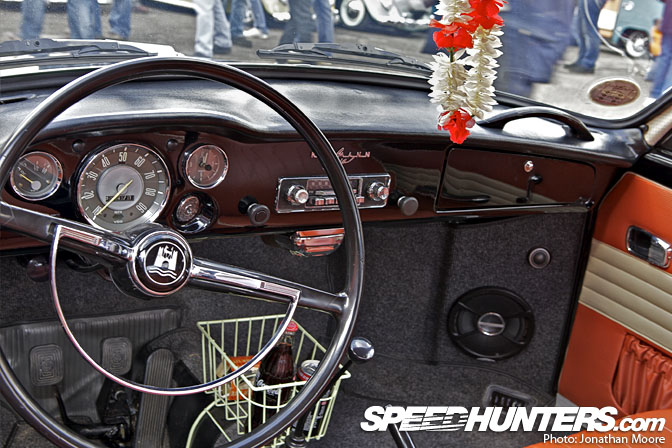 OK the speaker system is not original, probably would have overwhelmed the battery back in the 50s.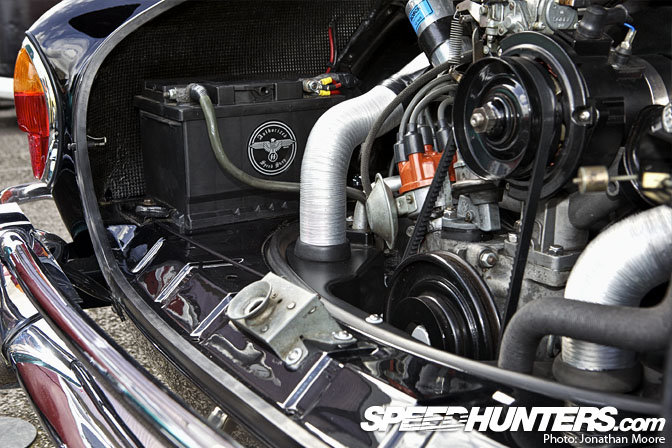 Concours conditions in the engine bay.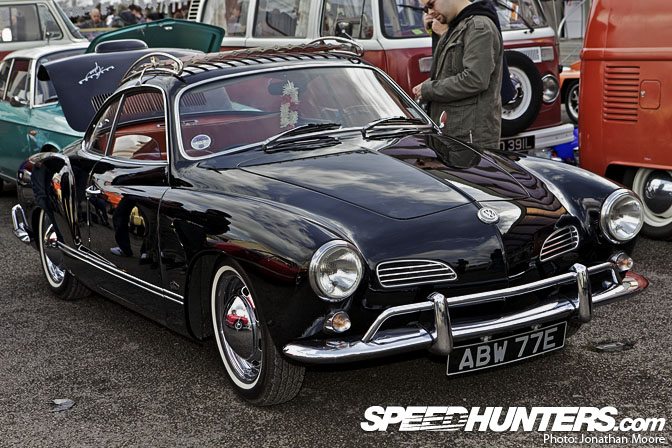 Classic clean lines, real automotive art.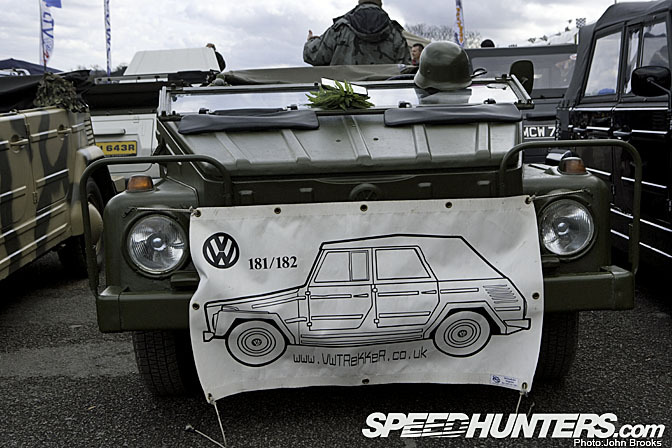 Also with substantial Karmann input, the Thing or Trekker, depending on where you lived was the other end of the art scale. Yet it has a charm too.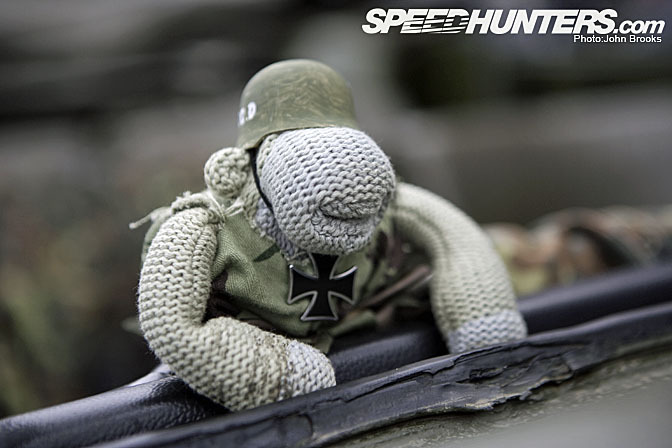 This little feller might have come from the Atalntic Wall but has the vibe of Franz Liebkind, from "The Producers".
"Will the dancing Hitlers please wait in the wings? We are only seeing singing Hitlers"  Madness, madness.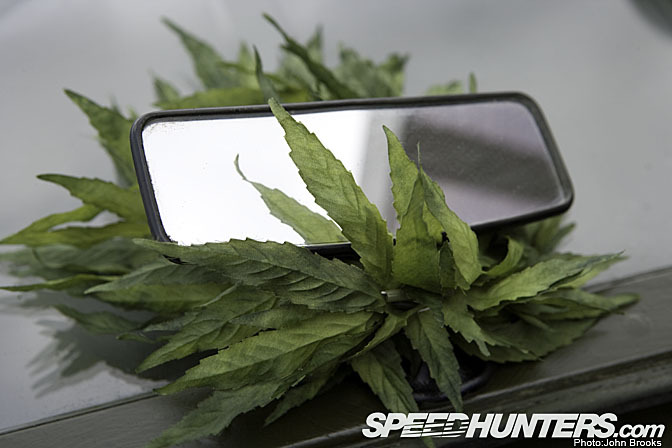 Maybe we should examine the camoflage, it might explain a lot.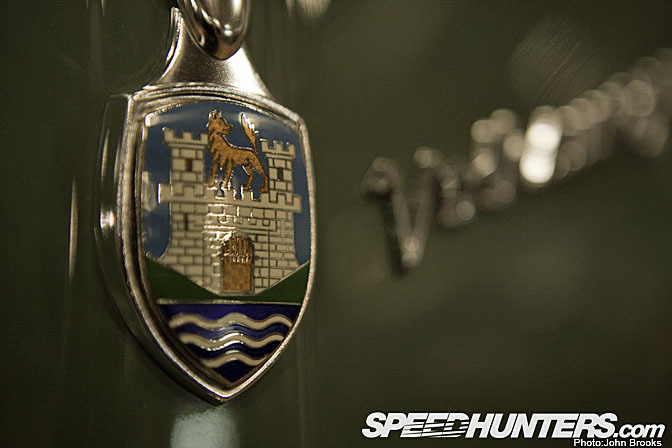 Or maybe not.
The VolksWorld 2010 was a pretty good show, even if you are not a Beetle or Kombi fanatic and definitely worth the time to visit.
It is strange to reflect that this company, part of the fabric of modern life owes its existence to one of the few good ideas that Adolf Hitler ever put into motion, that and a bright British Army Officer. Celebrating its most famous products is a pretty good use of a Sunday.
John Brooks