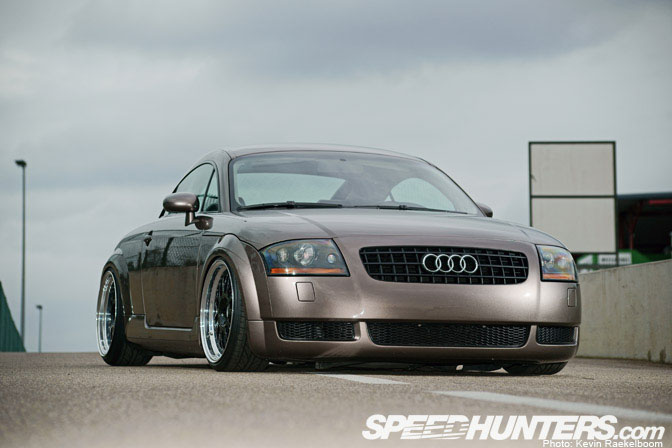 Another car feature from Kevin Raekelboom's archive, and another super clean bagged Euro machine.
In this case we have a first generation Audi TT built by Maarten Swijns out of Beverlo, Belgium. Like a good majority of the cars that Kevve has brought us out of this region, Maarten's TT has been tweaked in all the right spots, with an eye for subtlety.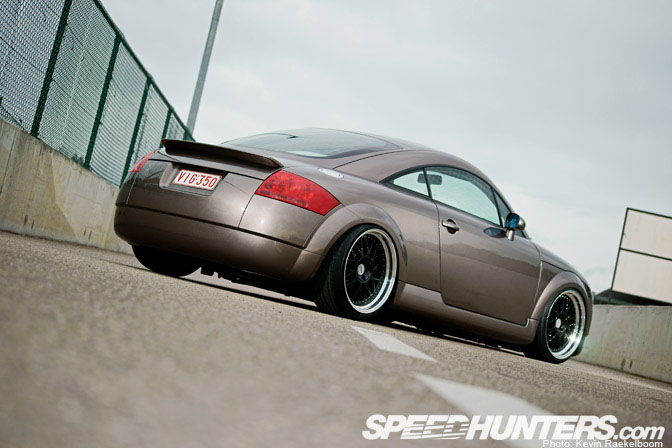 Maarten has owned the car for about three years since buying it secondhand from a dealer, and during that time he's experimented with several different wheel and suspension combos. The wheels you see here are his sixth set, from a company called Sat Autosport in Germany. Sizes are 18×9 in the front and 18×10 in the rear.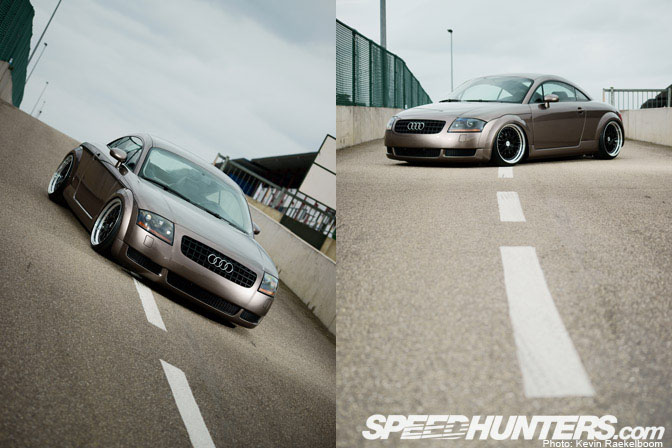 The car was on coilovers for a while, but like a lot of people Maarten wanted to go lower. He eventually went with a GAS air ride kit with adjustable Koni shocks. The adjustable height is a must, considering this car is his daily driver.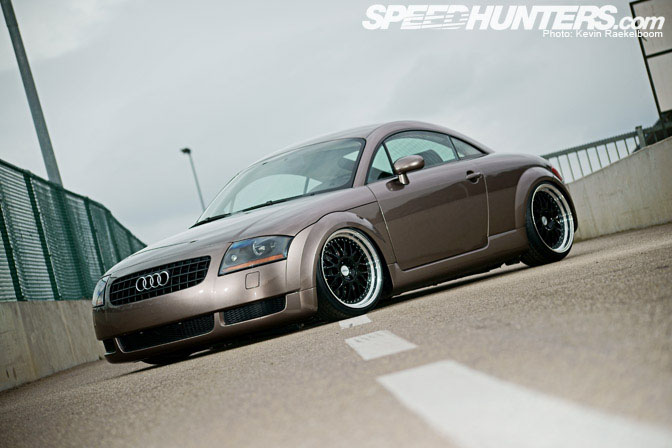 The body has been tweaked with some good old smoothing and shaving, including the grill, front bumper, and side skirts. Meanwhile, the factory rear bumper was replaced a customized USDM version. The bronze body color actually comes from a Ford Focus of all things.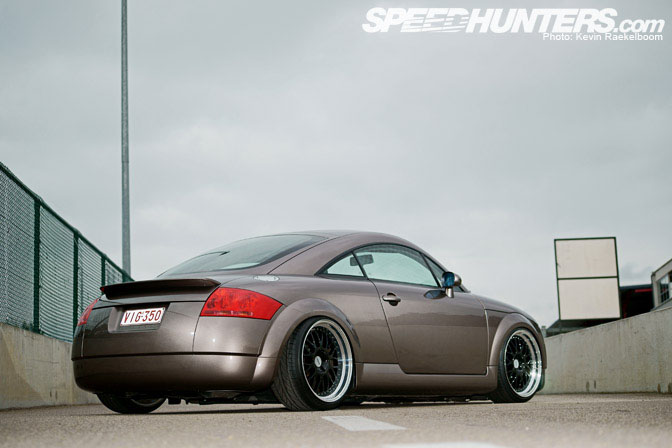 Power-wise, the 1.8T remains stock, save for a Remus exhaust.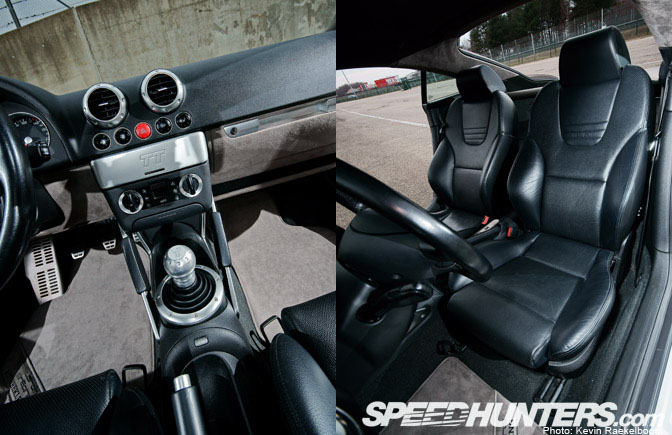 Inside, both the bottom half of the dash and headliner have been redone in Alcantara.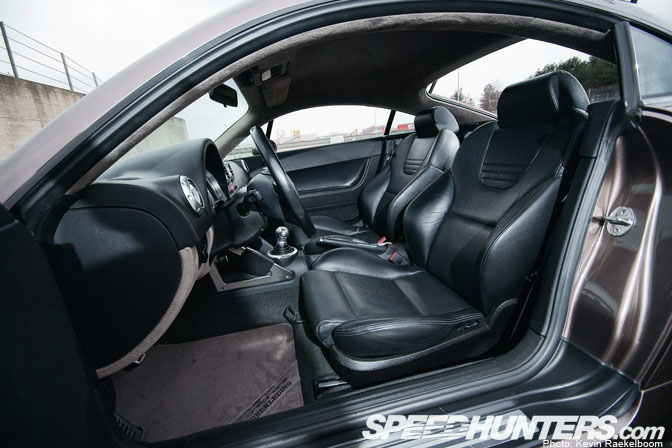 The seats are Recaros sourced from a Ford Mondeo ST220.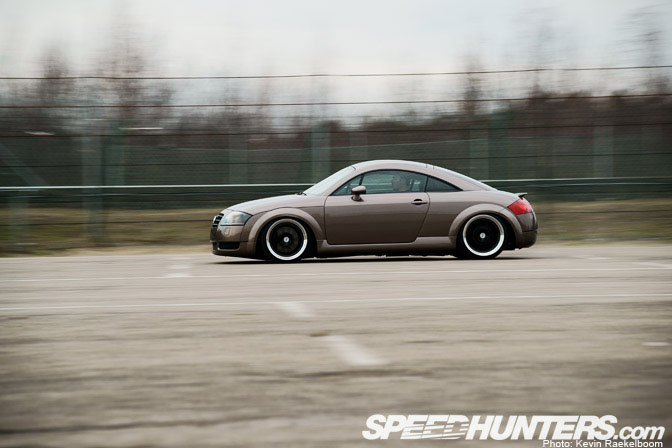 Finally, a scene of the car as it looks when Maarten is driving to work.
To be honest, I've haven't been the biggest fan of the first generation TT, but cars like this one are definitely starting to sway me.
-Mike Garrett
Photos by Kevin Raekelboom