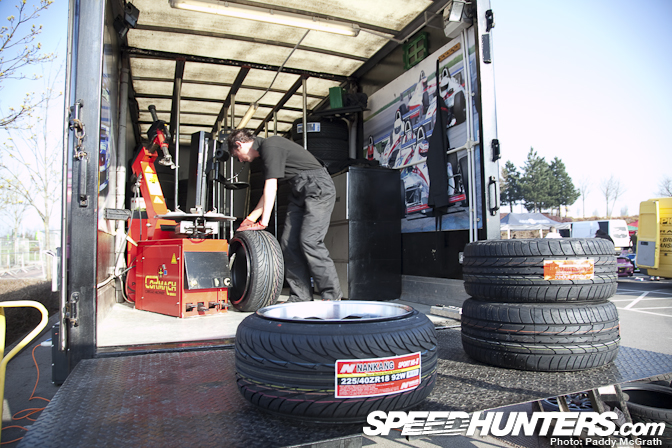 You've seen the on track action, now it's time to take a look behind the scenes at the event. The round took place in the grounds of the Trafford Centre in Manchester. The centre is pretty much the biggest shopping mall in Europe, which means it has a huge amount of space around it for parking and even more some skiddings. Both mornings saw the tire changing crew in action from the get-go, the teams and drivers went through a lot of tires on the abrasive surface.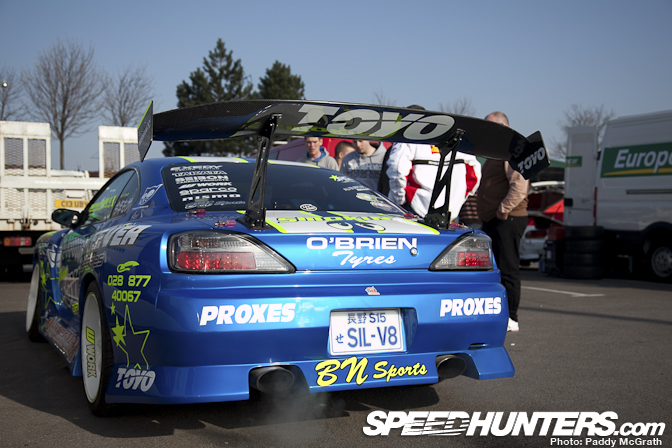 This was the first event I got to lay my eyes on Alan McCords supercharged V8 S15. It looks even better in the flesh than I could of ever even imagined.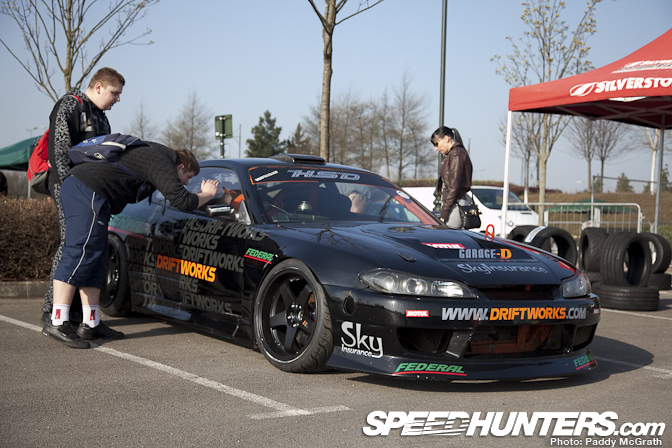 Driftworks have altered the guise of they're 2JZ powered S15, the car just constantly goes from angrier to angrier with each revision. Gone is the BGW and in with a simple duck tail wing, some new dished Rota wheels in black and a new livery scheme completes it's look for 2010.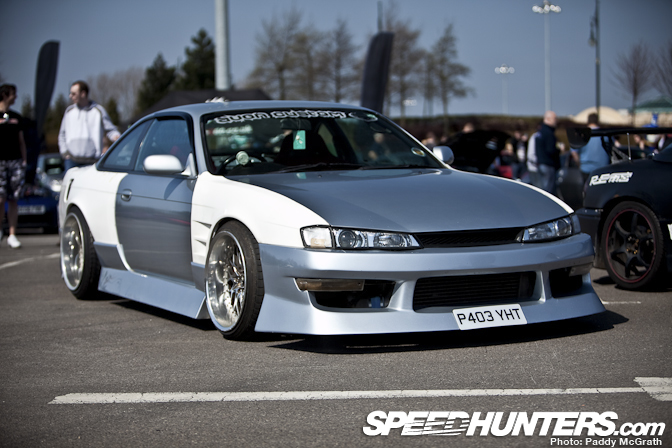 The show and shine area had some nice motors parked up, including this S14 with unpainted wings and overfenders.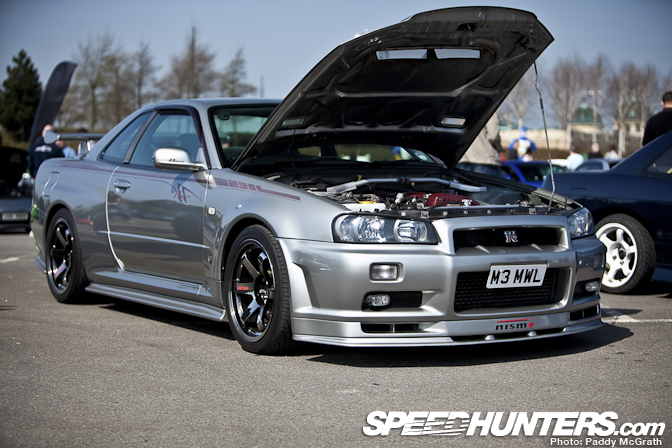 This R34 GT-R was also very easy on the eyes.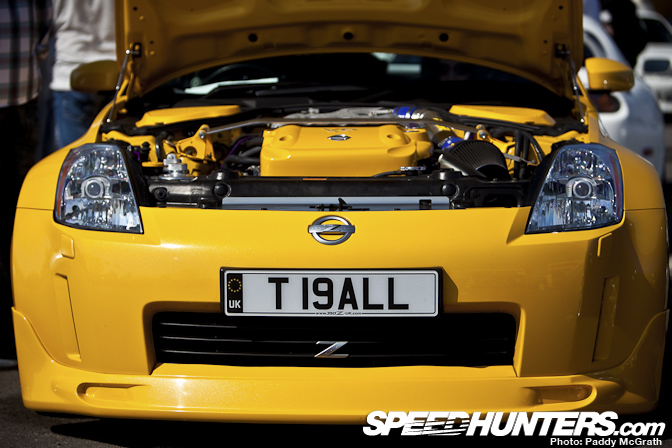 The 350Z owners club had quite a foothold in the display area …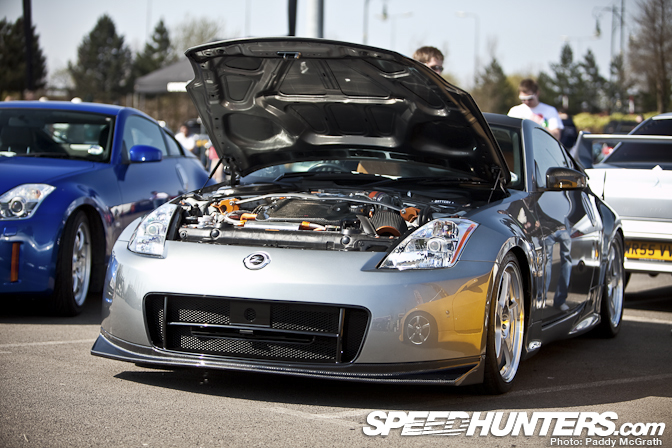 … with this example being a particular favourite of mine.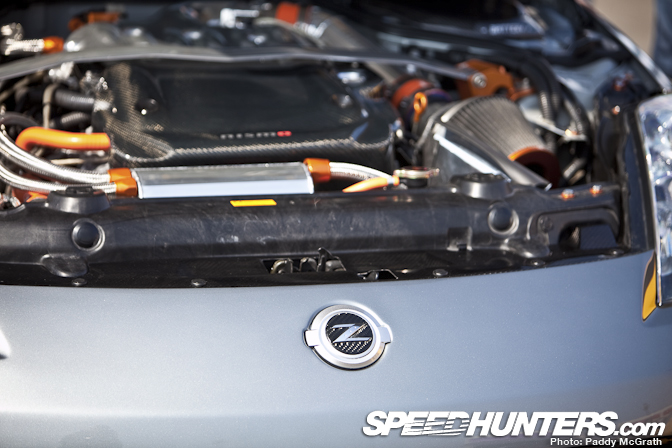 The carbon badges, rocker cover and orange detailing finished off the bay nicely.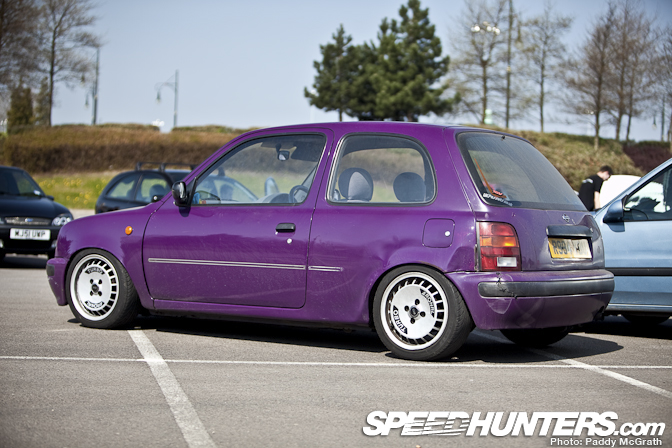 A perfect examply of how stance and fitment can make pretty much anything look good. This Nissan Micra on Ronal Turbo wheels turned a few heads.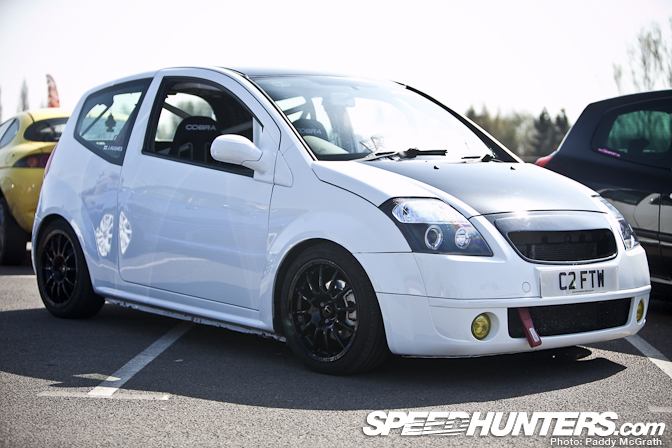 This was one of two awesome Eurozone cars that broke up the sea of Japanese imports. It's a Citroen C2 …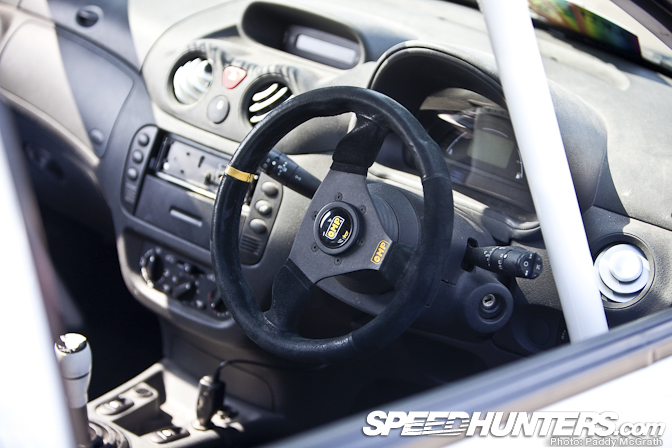 … with a stripped interior, racing wheel …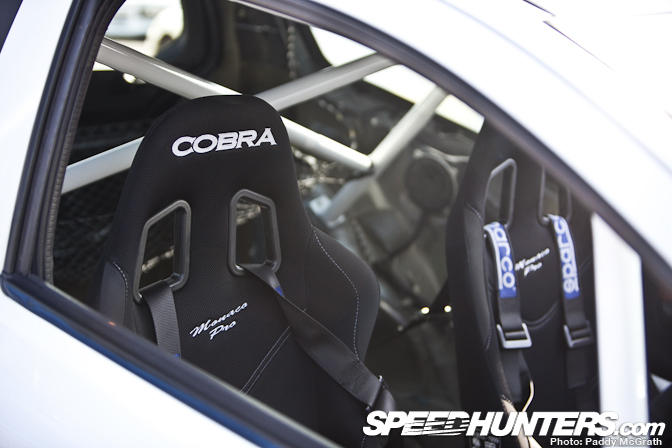 … a full cage complete with helmet nets. Simple ideas executed tastefully.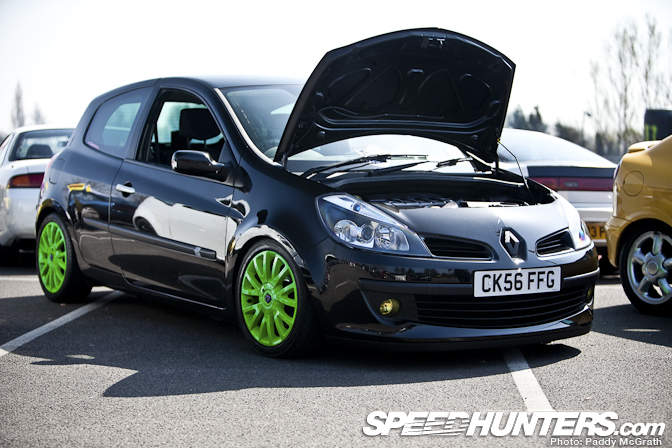 This Renault Clio was another head turner, I'm nearly certain it was a 192 variant. 192 as in horsepower, in a car that weighs less than a crisp packet.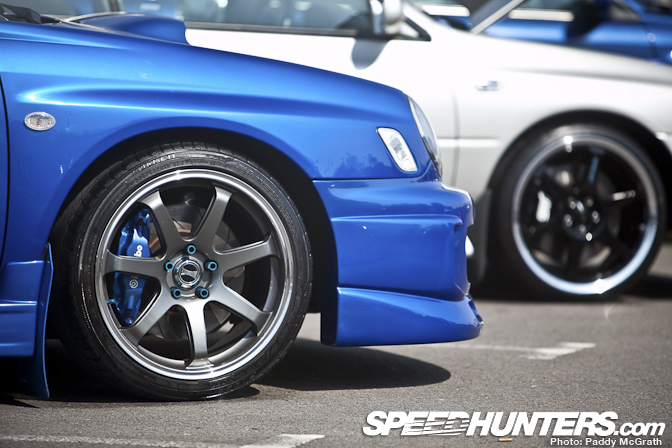 Ultralite wheels were a popular option amongst the Chocolate Pistons Subaru Owners Club.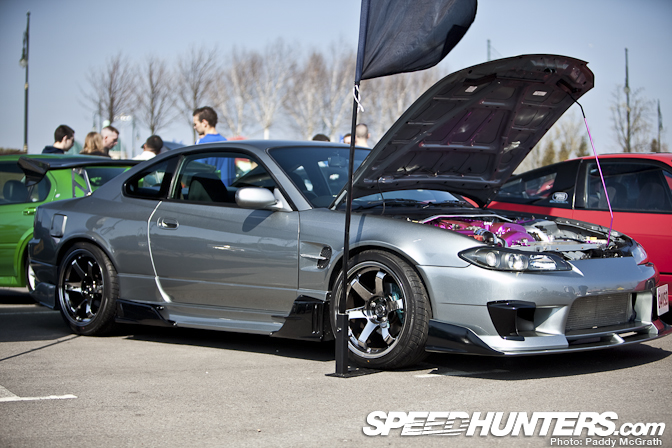 The kit on this S15 was very aggressive, with the carbon spiltter and side skirts.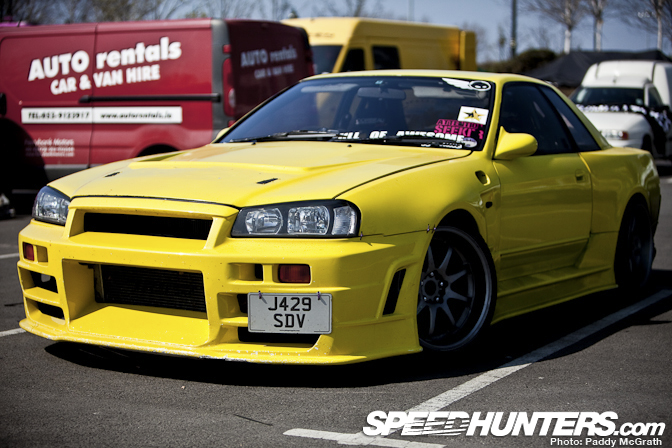 This R32-4 needs no introduction to Speedhunters regulars. Unfortunately, it does need a wash. Bryn get to it !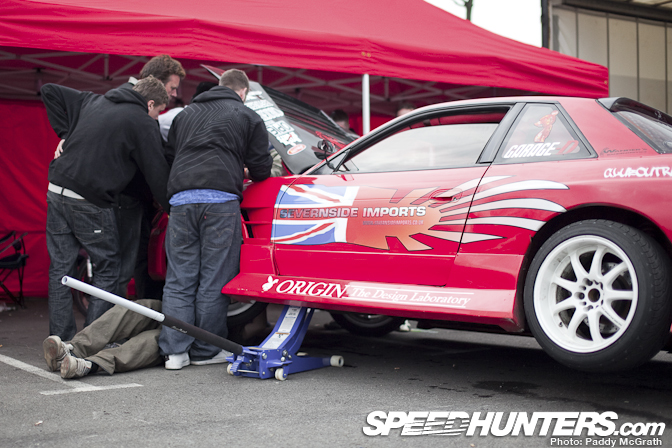 The level of comraderie in the paddock was awesome. When Luke Finks turbo started to pull away from the manifold, so many people got involved in helping out, it was inspiring. This wasn't the only case of this, as the paddock joined together to help Martin Ffrench straighten his loan car after a coming together with Mark Luneys Supra.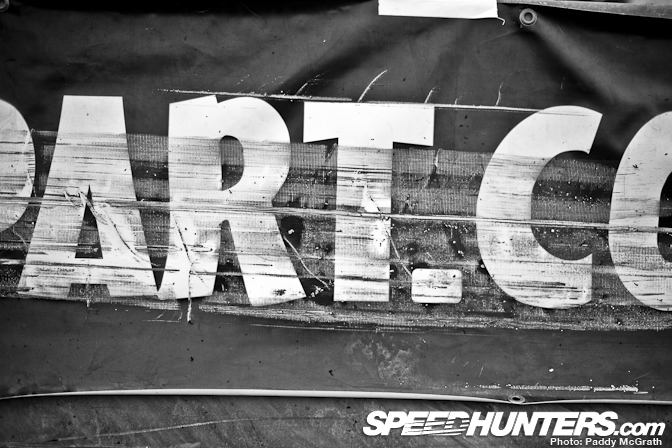 This was the unfortunate banner that was placed below the clipping cone. I'm sure it's seen better days.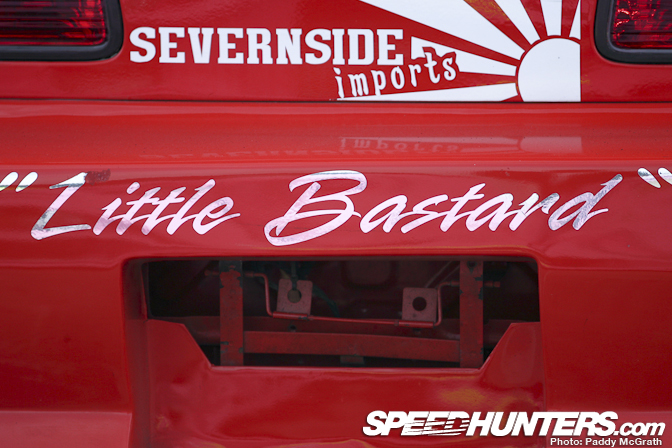 Severnside Imports have christened their PS13 …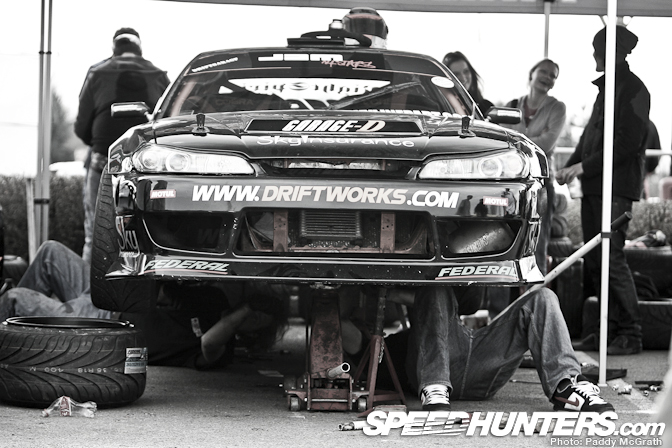 The Driftworks S15 retired due to clutch problems, a tough break for the guys but I'm sure they'll be back in full swing for the next round.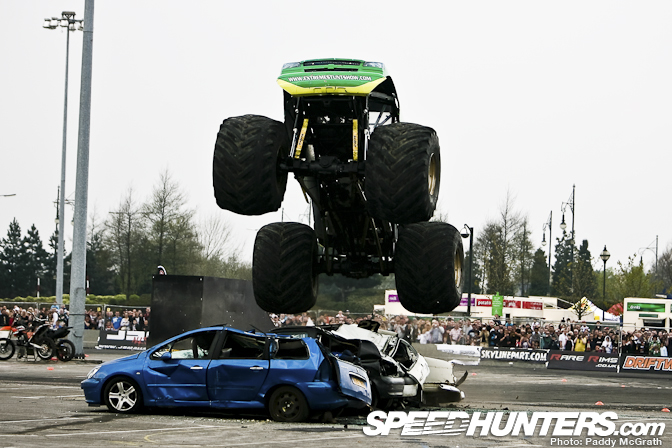 Halftime entertainment was provided by men in leather jumping motorbikes and a monster truck crushing cars. Monster truck gets my vote.
- Paddy