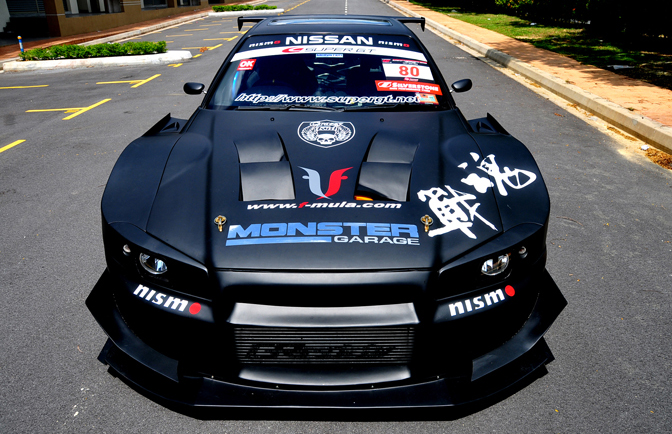 I saw this car for the first time at last year's Formula Drift Malaysia.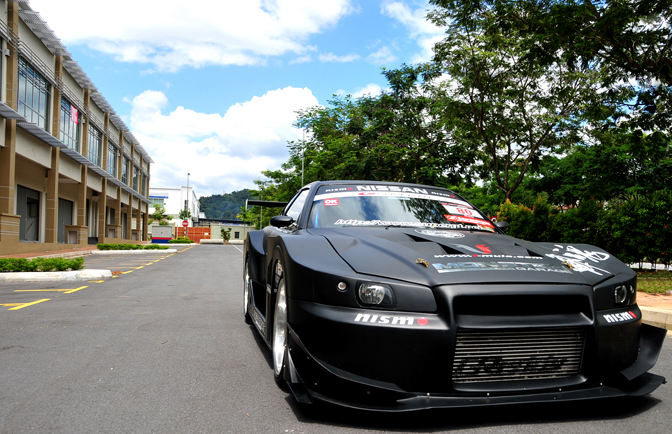 For some reason it stood out from the line of black mod cars on display, and finally I managed to get the opportunity to see, smell and touch it up close.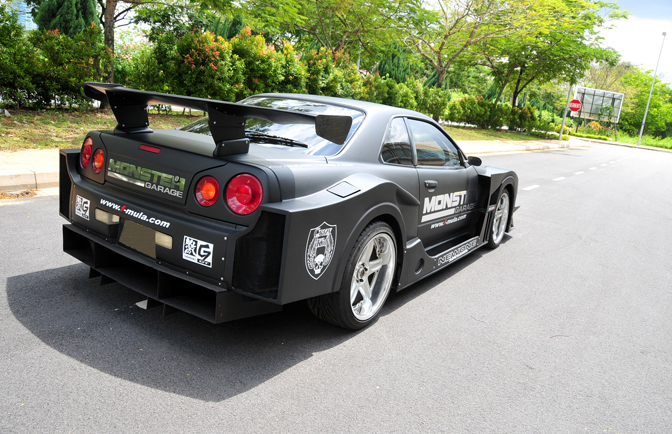 Belonging to the son of a traditional Chinese medical specialist in Malaysia, this JGTC-inspired matt black 2000 Nissan Skyline R34 GT-T is a one-of-a-kind custom build and not any kit that you can just buy off a shelf.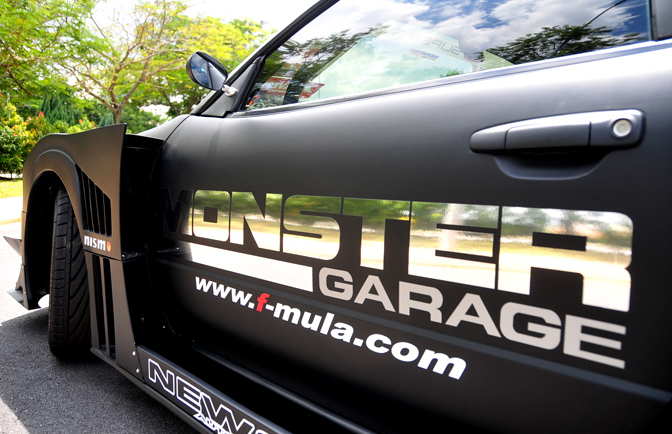 The exterior is entirely custom-made by Monster Garage of Ipoh…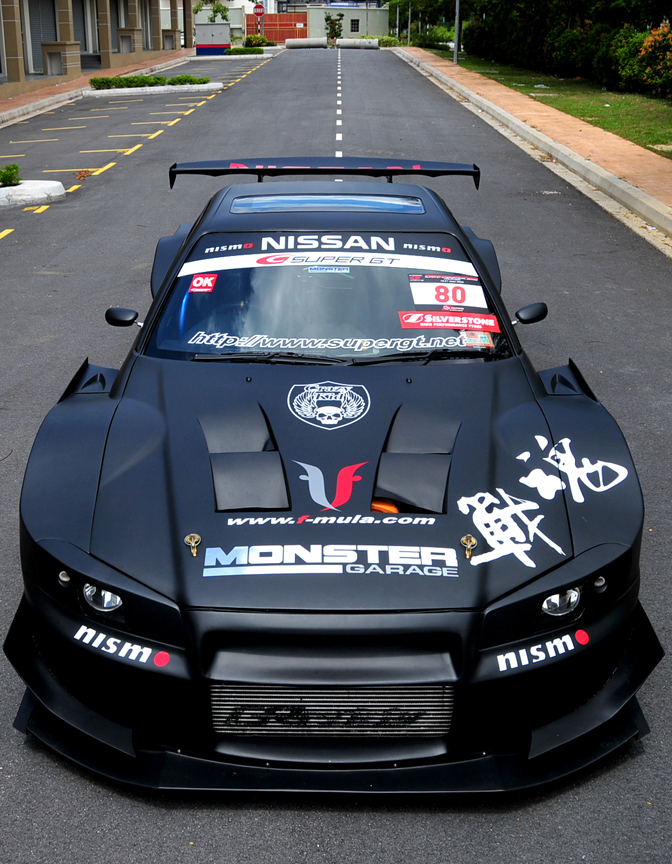 … in the style of the GT500 wide body kit, along with the bonnet hood, GT
wing, headlamps and rear diffuser.
His mechanic from Onward Motorsports revealed that the owner of this car spent about 36,000 USD just to modify his engine. 
Housing a RB26DETT Nissan engine block that has been bored and stroked to 2,700cc (87.0 x 73.7mm), it is capable of delivering 700bhp of power and 800Nm of torque at max.  It can power up to 100km/h in 5 seconds from rest, and can hit a top speed of 320km/h.
Replacing the standard ECU with the popular Apexi Power FC that plugs straight in so there is no need to cut any wires and upgrading to the OS Giken twin plate clutch, the car is fitted with a GREDDY T88-33D turbocharger modified to 34D and mated to a GREDDY exhaust manifold and Trust 44mm wastegate.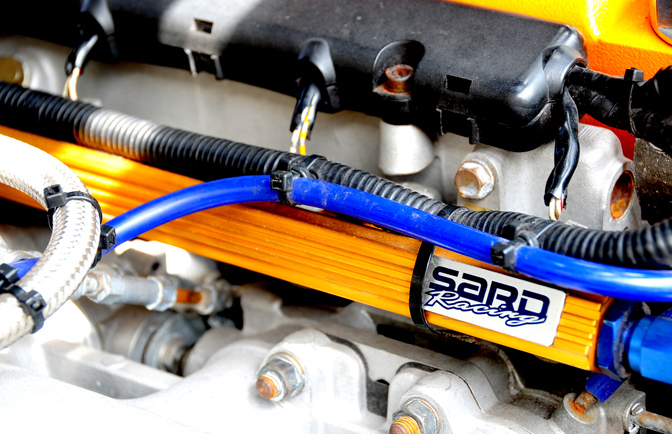 To beef up the internals, the owner has banked on HKS for the job. It has the HKS 87mm forged piston coupled with HKS H Beam Conrod. As for the head, we have the HKS Step 2 (264 x 2), HKS cam pulley and the HKS Step 2 valve spring. To endure higher levels of stress and heat, HKS metal head gaskets
were used, as well as HKS intake and exhaust gaskets. Continuing on with
the HKS trend is a GT Specced HKS intercooler to cool down the intake
air temperature.
Using a Tomei 4:3 2-way (full lock limited slip differential) final gear to give him closer ratios during gear shifts and higher revs, the car is also fitted with a Titan fully-adjustable suspension.
Inside, there's a Cusco six-point rollcage with a Recaro Racing seat rail and RaceCraft semi-bucket seat.
There's also a Monster Garage custom-made meter holder with a Defi boost meter, Defi control unit, Defi exhaust temperature meter and Pivot turbo timer, amidst other things like Momo gear knob and Elevo offseat steering.
Like many performance cars that are not tuned to go racing, this car was built for the pleasure of owning and driving such a extreme vehicle. It won't be to everyone's taste, but certainly makes a powerful visual statement.
 – Cheryl Tay