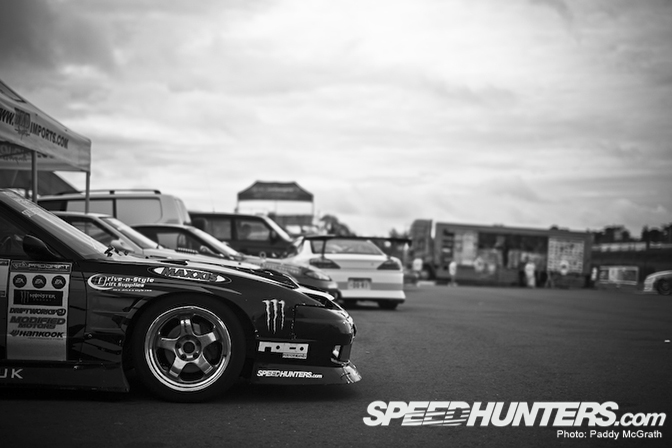 After several years of rising popularity, 2009 was the year that saw the Prodrift Series take a small stumble. Two rounds cancelled, lower entries and smaller crowds at most events, it was a tough year for the Prodrift crew. However, after seeing what they were capable of at the Punchestown Super Series event last year and the quality of the previous seasons, I'd have little doubt that 2010 will be back to normality for the Prodrift Series. For 2010 Prodrift will concentrate on running the Irish series, as to date there has been no mention of a Prodrift European / Super Series for 2010 from them. I think this is a step in the right direction for Prodrift as the format has proved so successful in the past. with that musing over, let's run through the changes we might be seeing for 2010 …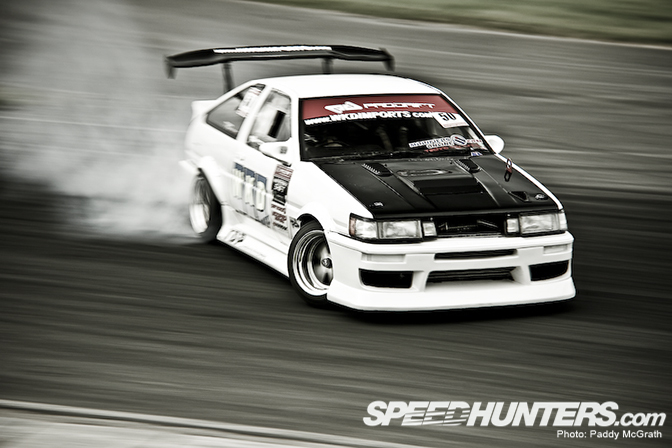 Team WKD driver Alan Sinnott is moving to Team Hankook for 2010. After picking up a much deserved win at the end of the season, it was a no brainer for the Hankook team to give the SR86 their full support for 2010.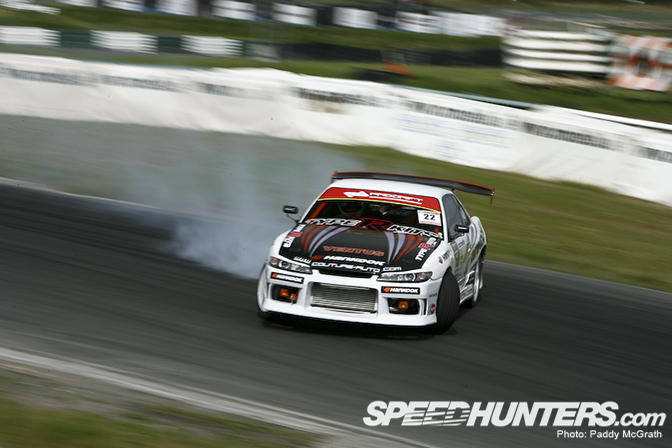 Sinnott wil be joining long established Hankook driver Alan Lenihan, which completes this two car team. Lenihan's S13 has received a fresh engine build from Couture Auto, which will hopefully give Alan the competitive edge he needs to challenge for the 2010 title.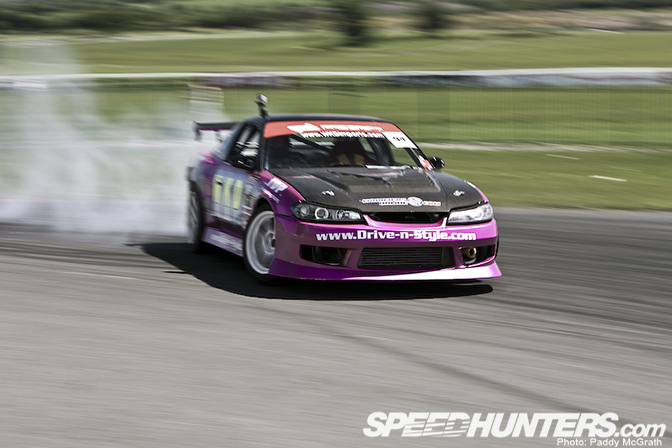 Returning to the WKD Imports team, owner Wez Keating will be back in his strawberry faced 180SX. Having got a top four finish at his first attempt in pro class, Wez will definitely be one to keep an eye on throughout the year.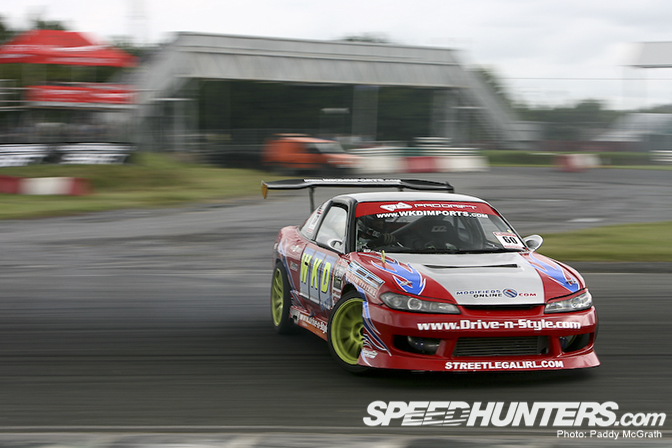 Wez's team mate will be Wexford driver, Nigel Colfer who is looking forward to a more reliable season in his 1JZ powered 180SX. After chronic overheating issues throughout 2009, Nigel has finally ironed out issues with the 1JZ setup and has been putting in good seat time in the off season with no more over heating issues.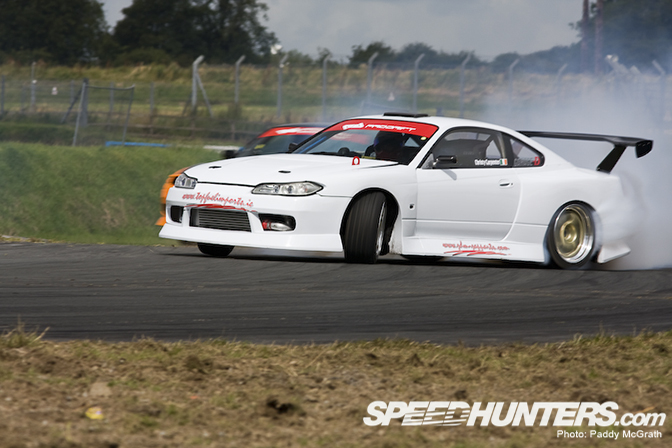 Christy Carpenter will be looking to deliver his best season yet in his RB26 S15 Silvia.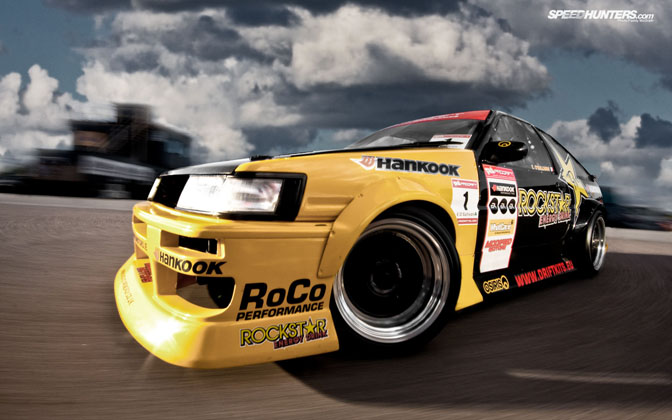 There are rumours abound that Formula D competitor Eric O'Sullivan might be making an appearance at some stage during the year in his S2000 powered Corolla.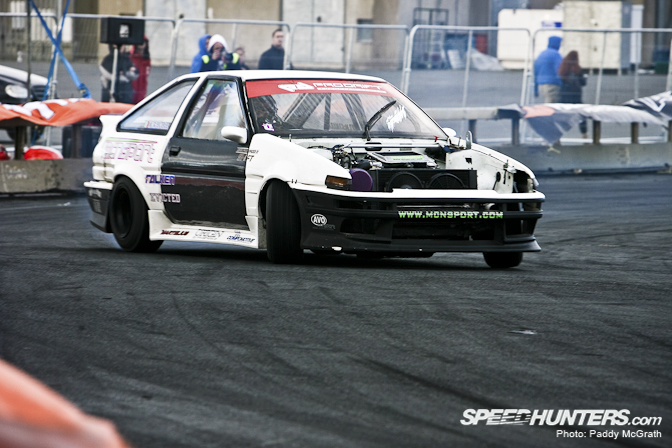 Although Darren McNamara is 100% committed to challenging for the 2010 Formula D title, he is hoping to put in a few appearances in 2010 on home soil.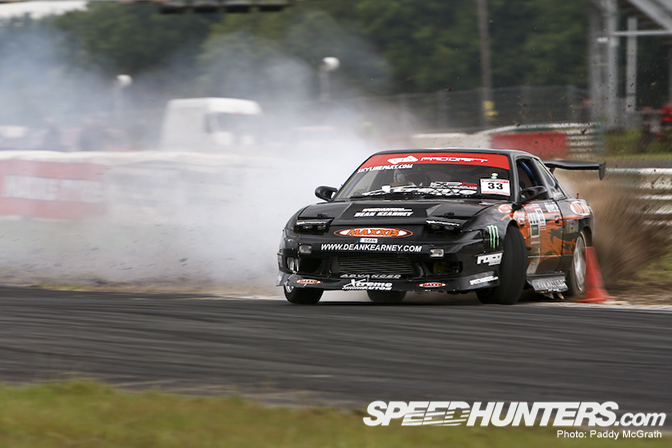 Reigning Super Series champion Dean Kearney will almost certainly be absent from the 2010 Prodrift season as he looks forward to his rookie season in Formula D with Intec Racing.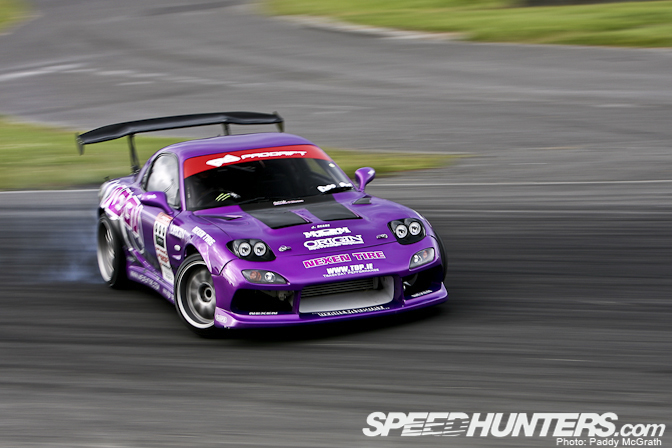 2008 champion James Deane will be looking to continue his solid run from the end of last season in the Nexen Tires SR-X7.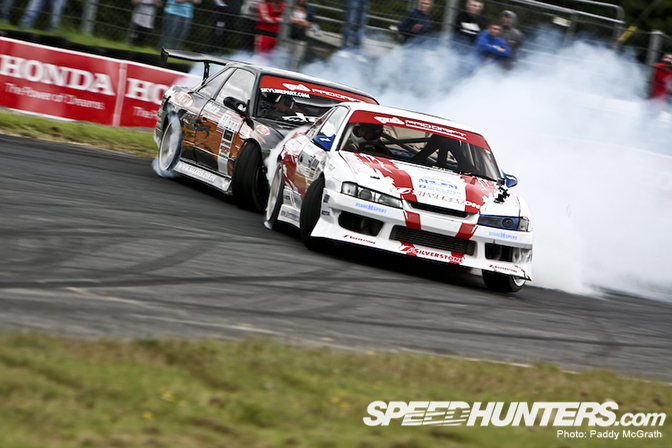 Reigning champion Mike Deane will no doubt be another favourite to retain the series in 2010. His Silverstone tires equipped S13.4 proved pretty much unbeatable in 2009.
It's going to be a tough season for the drivers, all of those mentioned are certainly good enough to take the over all honours, it may just be a case of who gets a little bit of luck there way that may eventually decide the 2010 Prodrift title.
Keep your eyes peeled for exclusive coverage, features and behind the scenes news on the Prodrift season throughout the course of the year here on Speedhunters.
Schedule:
Round 1    April 17th & 18th Fermoy Co.Cork
Round 2    May 28th, 29th & 30th Punchestown Race Course
Round 3    June 26th CityWest, Dublin
Round 4    June 27th CityWest, Dublin
Round 5    September 4th & 5th Mondello Park, Kildare
- Paddy