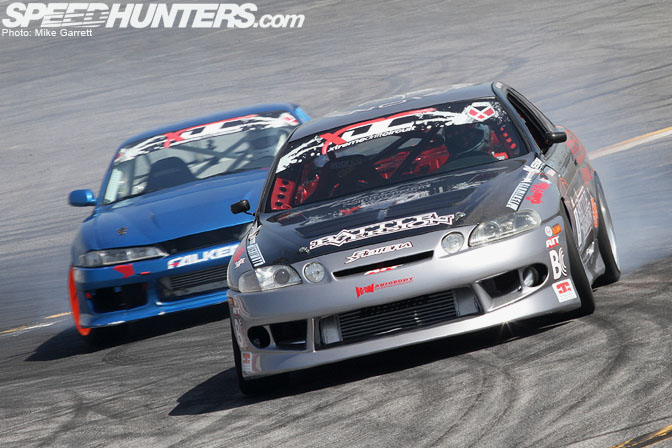 I'm not sure about the rest of the world, but here in SoCal it seems that summer has already come – in March. As soon as we changed the clocks over to daylight savings time a couple weeks ago, temps have climbed into the 80s and pretty much stayed there. And so, from sunny Southern California, here's the final part of my coverage from the XDC season opener.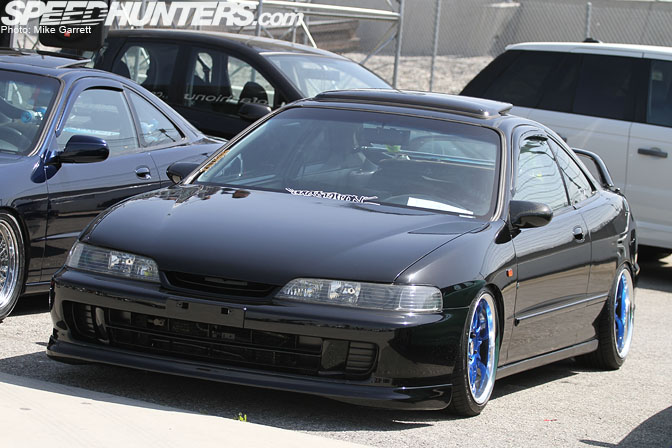 For this post, I'll kick things off with some more scenes from the car show. This DC2 Integra is as clean as it gets, built by Autofashion out of San Diego if I recall.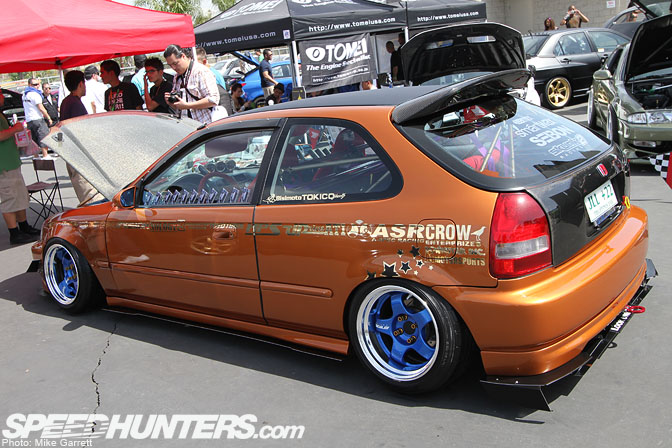 Interesting show car-meets-circuit racer look on this EK Civic. Love the wheels.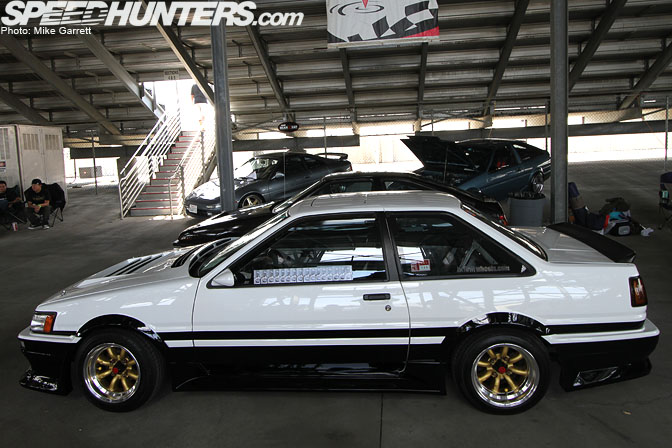 I remember drooling over this panda Levin coupe at the Nisei Showoff last summer. A street-going AE86 can't get much better than this.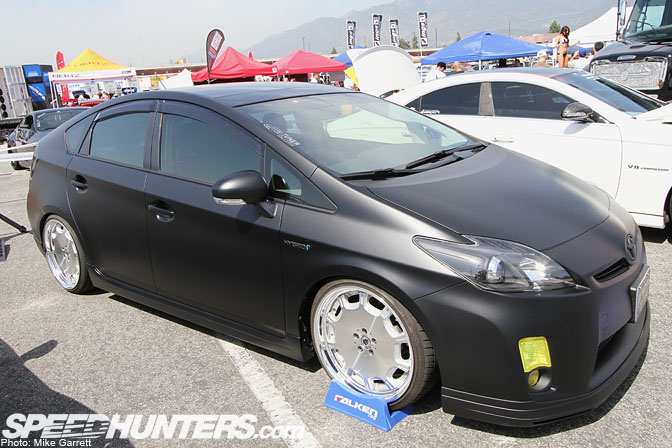 The most environmentally-friendly car in the world has never looked more sinister…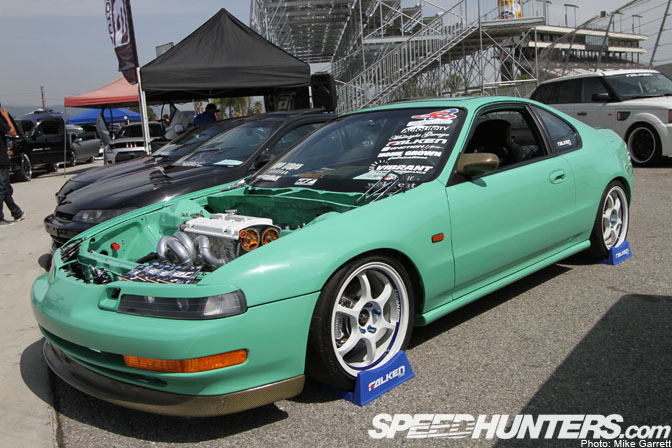 If you've ever followed The Chronicles blog then I'm sure you recognize Big Mike's Prelude.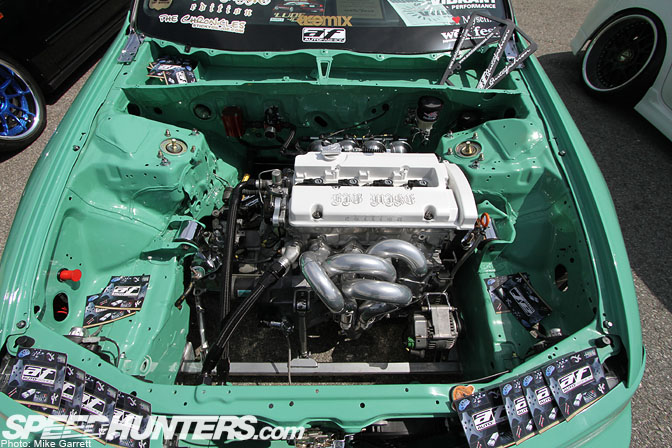 That is one hell of an engine bay.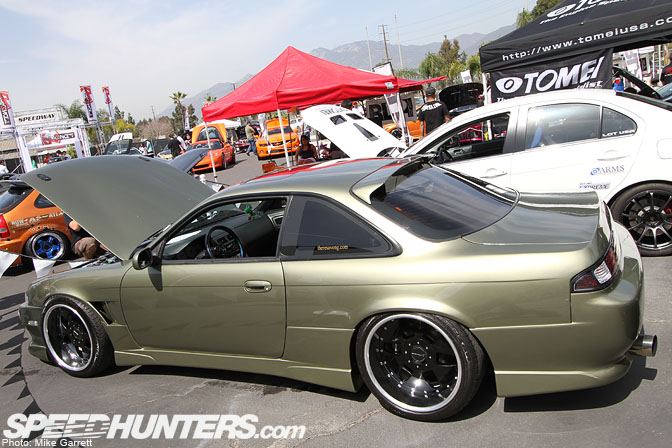 An S14 with a sprinkling of VIP style, and a good old batch of GM V8 power under the bonnet.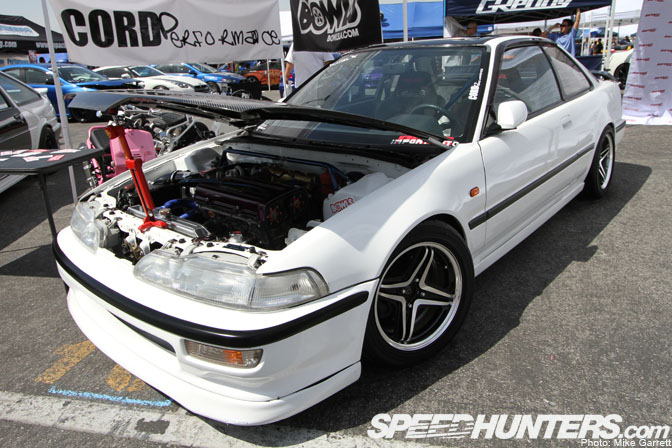 A little love for the DA chassis Integra at the Bowls LA booth. A perfect example of the retro street racer look, complete with a set of Enkei Big End Rodders. Yes, that's a sweet name for a wheel.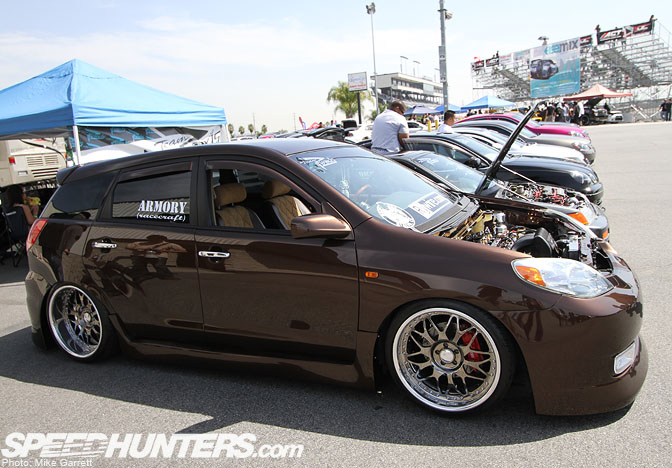 The Toyota Matrix was never as popular for customizing as its Scion siblings, but the little wagons certainly have potential…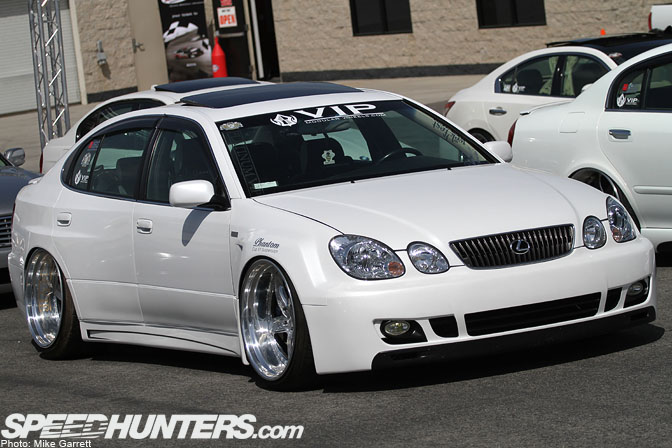 Interesting take on the Lexus GS here, with quite a bit of custom body work involved.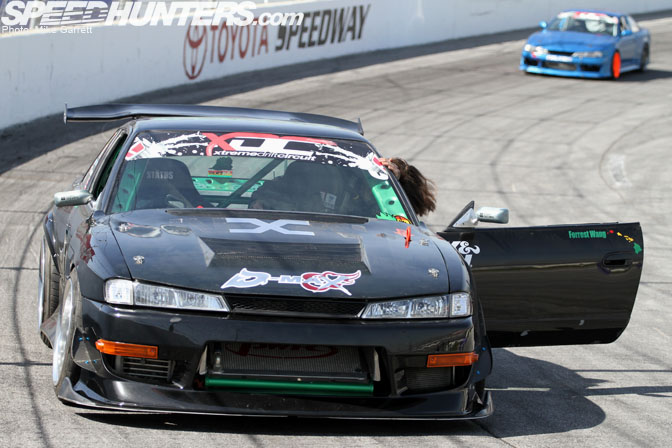 OK, back out on the track now. There's Forrest Wang climbing into his S13 before a practice run. Forrest kept us all entertained with the steady stream of Eurobeat music pouring from his speakers…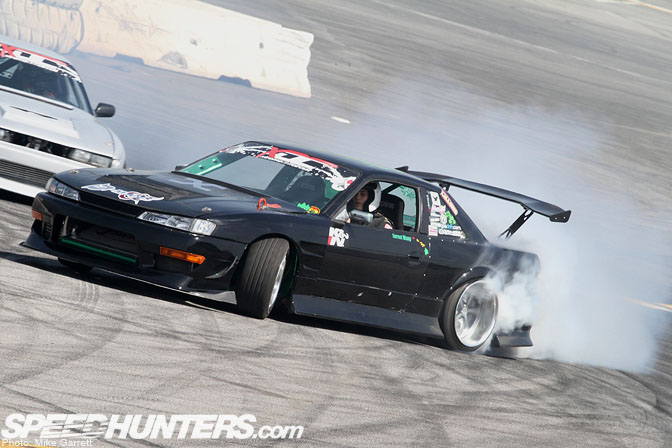 And one more shot of the black beast in action, because really, who can get enough of this thing?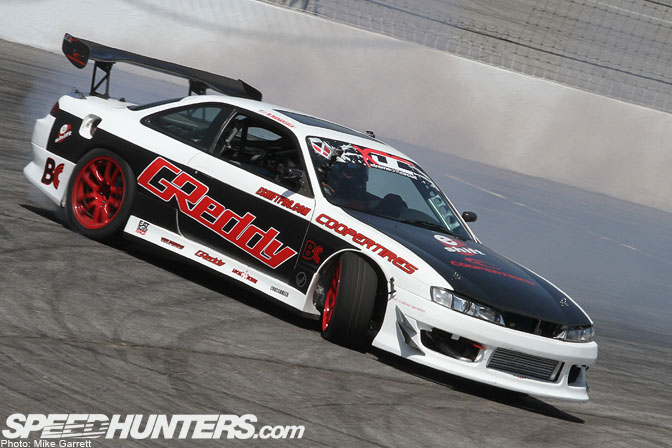 Mark Manasala pulling some nice angle in his Greddy-sponsored S14.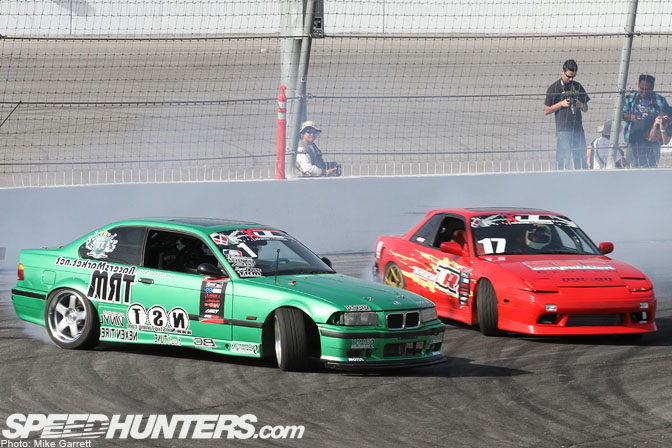 Chelsea DeNofa and Sammy Sritongkham facing off in the Top 16.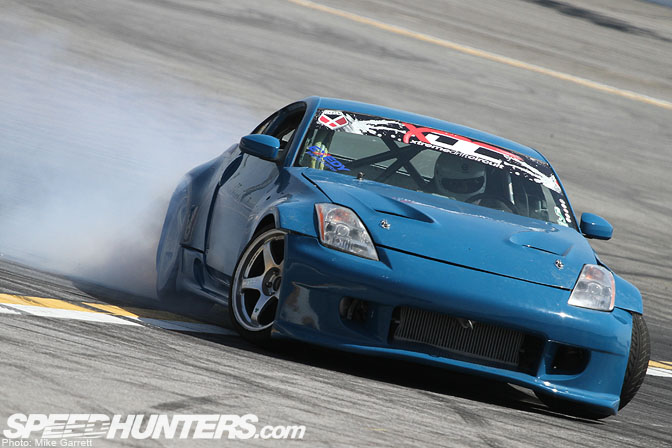 Andrew Hateley has been drifting his 350Z since seemingly before the 350Z even came out…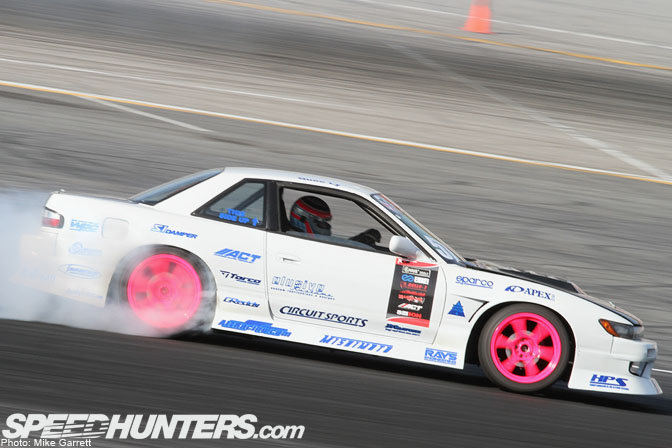 Quoc Ly blinding people with the pink Gramlights on his S13. Don't stare at this picture for too long.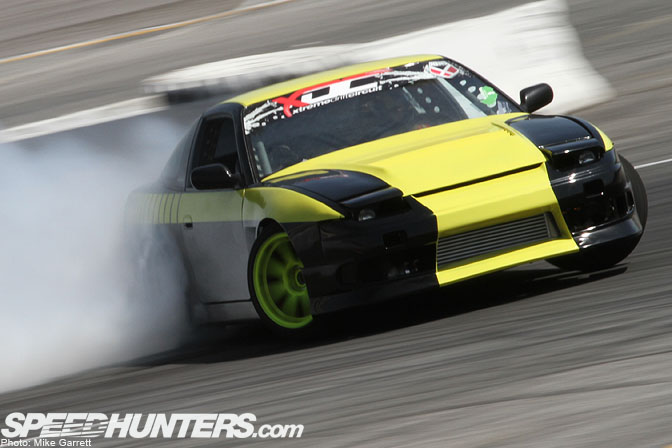 Speed-wise, Mike Pollard was one of the best out there. A lot of his runs would have fit right in at a Formula D event.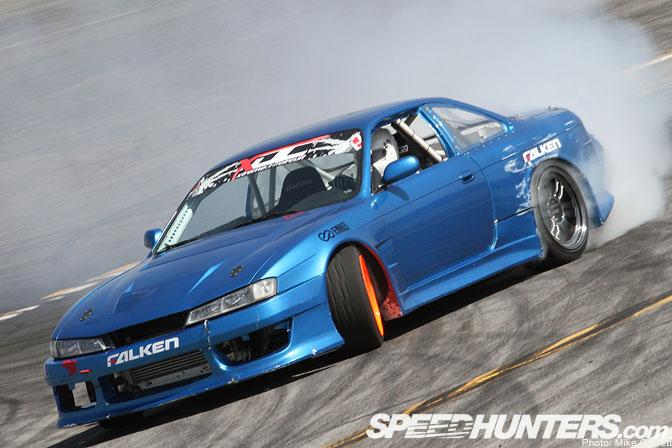 One more photo of event winner David Briggs, who repeated the following day with another win at the Top Drift event at Willow Springs. Talk about a good weekend…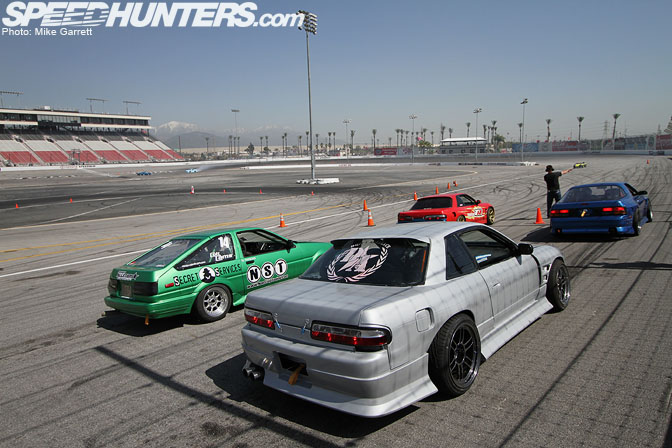 That will do it for my coverage of the XDC event at Irwindale. If you want to check out this new series for yourself, plan on being in Las Vegas the weekend of May 22nd – that's when the next XDC round will be held.
-Mike Garrett
Speedhunters XDC Coverage Part 1
Speedhunters XDC Coverage Part 2