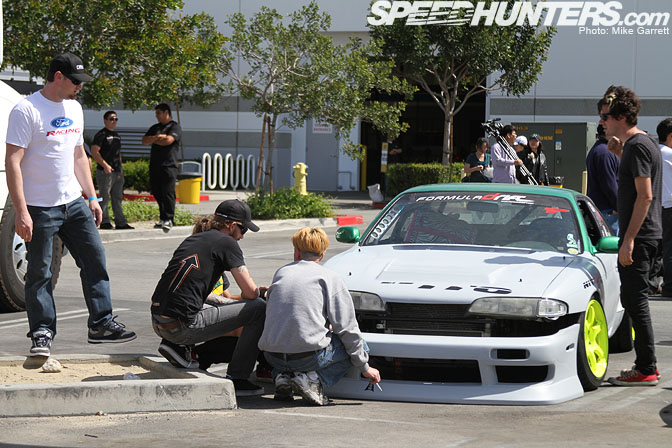 Well, I'm officially pumped for the start of 2010 Formula Drift season. With less than two weeks until the cars take to the Long Beach street course, Formula Drift once again held a preseason tech and fan day at the Universal Technical Institute campus "way out" in Rancho Cucamonga.
There have been some tremendous developments over the off-season, and this event gave us the chance to catch a glimpse at some of the new cars we'll be seeing this year.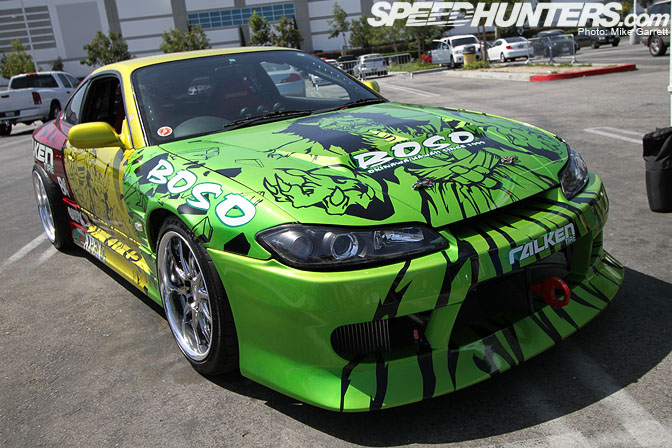 While some teams brought out all new machines, others have updated old favorites with new changes. Ross Petty's S15 for example, is sporting a slightly redesigned paint and graphics scheme.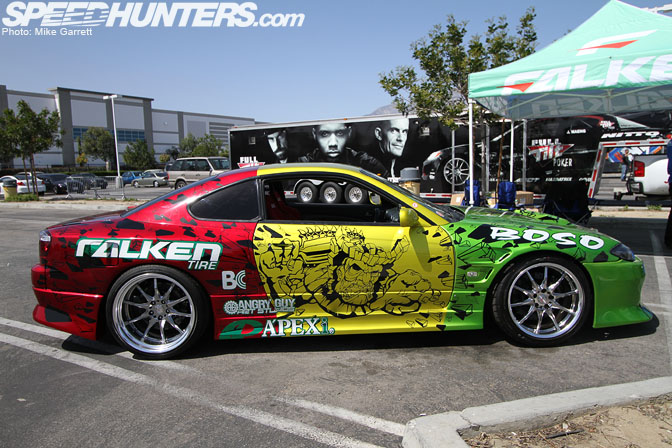 Without a doubt it's still one of the most stylish cars in Formula Drift.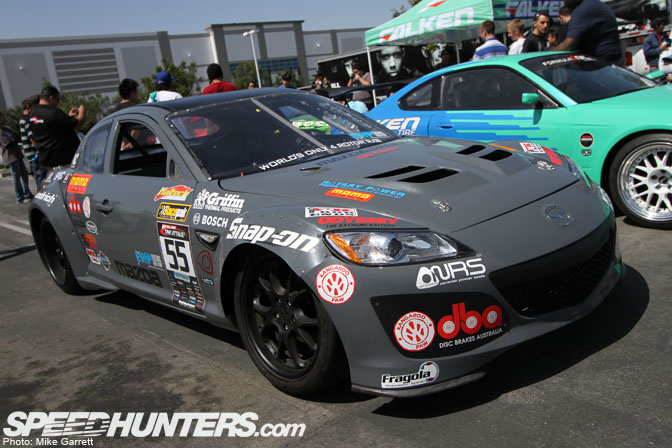 Meanwhile some completely new cars were on hand for tech inspections, like this Mazda RX8 that will be driven this year by Charles Ng.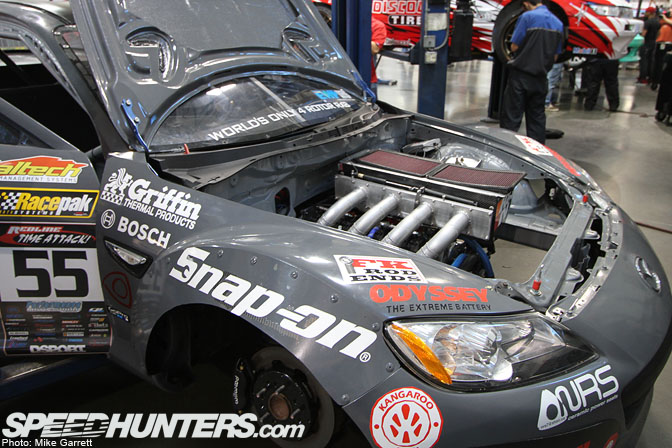 Yes, that's a four-rotor that powers this former time attack car turned drift car.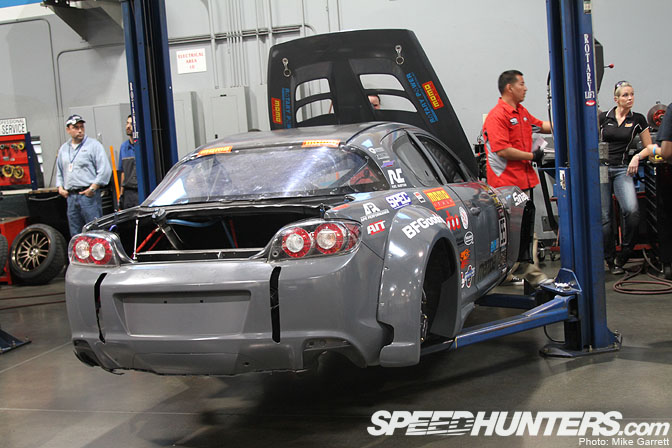 I imagine it will take some time to get this thing dialed in for drifting, but it will surely be fun to watch.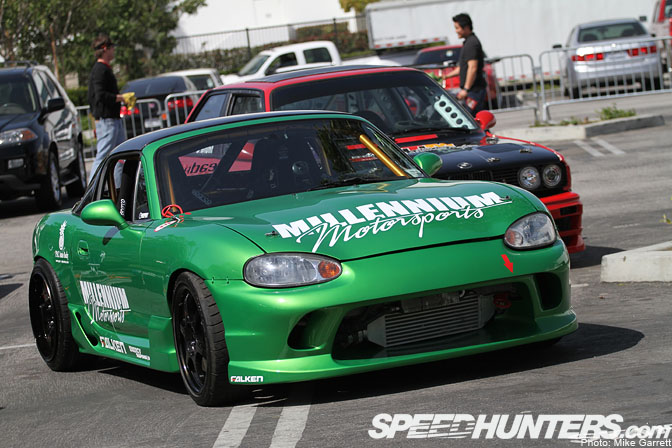 There were also many former pro-am drivers there to make sure their cars are ready for Long Beach. Here's Jeff Abbot's turbocharged NB Miata.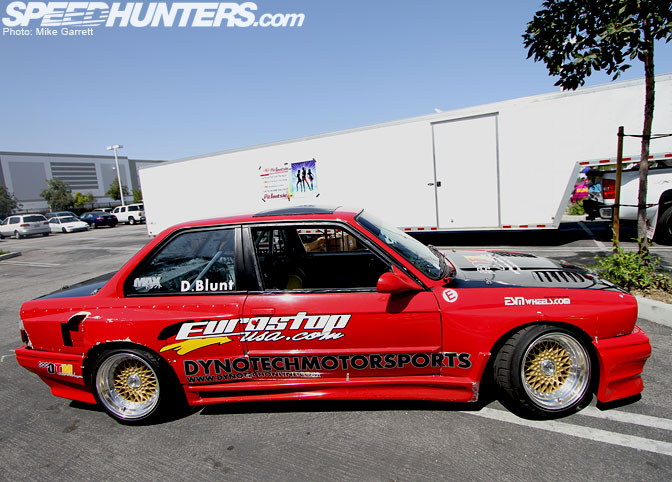 As well as David Blunt's E30 BMW. Can't wait to see this guys tear it up with the pros in the LBC.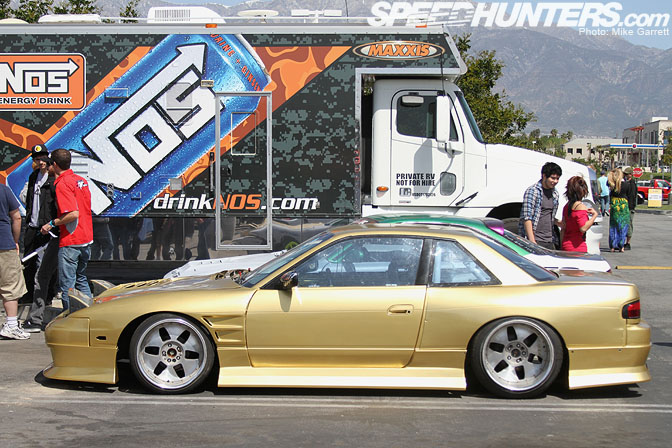 Speaking of the grassroots, Tommy Roberts brought out his freshened up S13. I really don't think this car needs any introduction.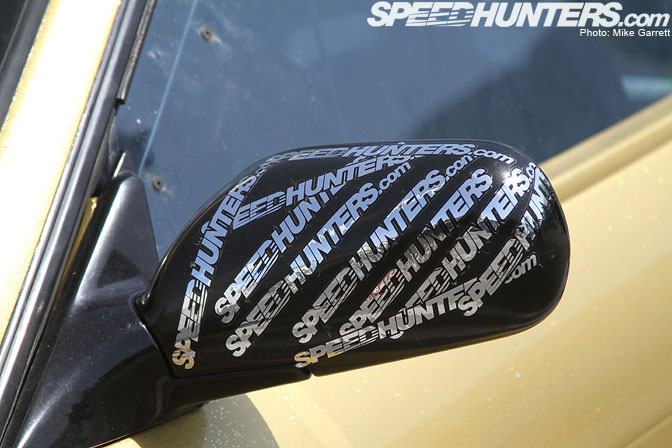 Represent!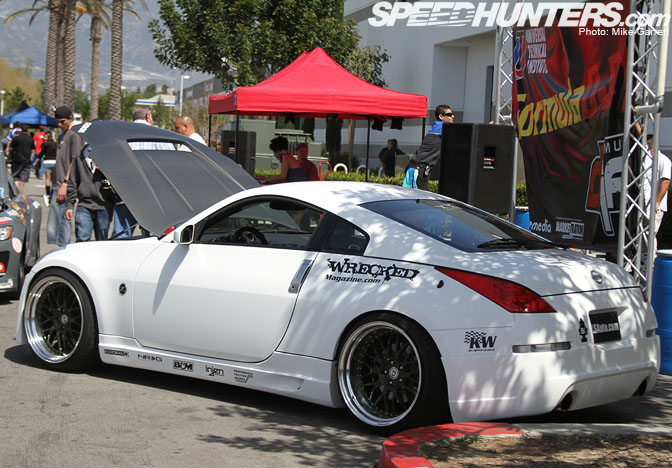 Here's the new 350Z project done by our friends over at Wrecked Magazine. Check the sick 4×4 stance (just kidding Joey!).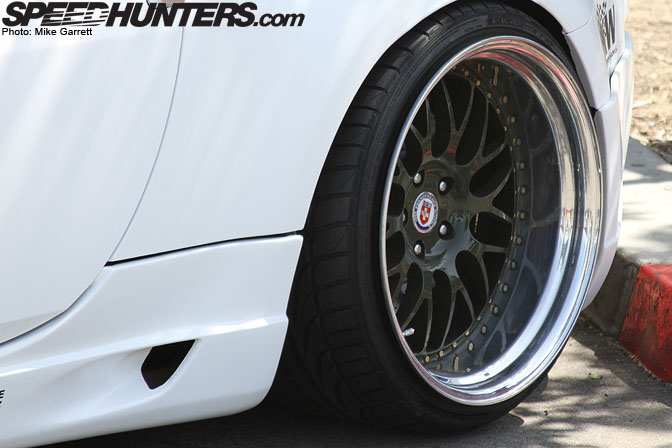 Apparently those HRE's are 13.5 inches wide in the rear…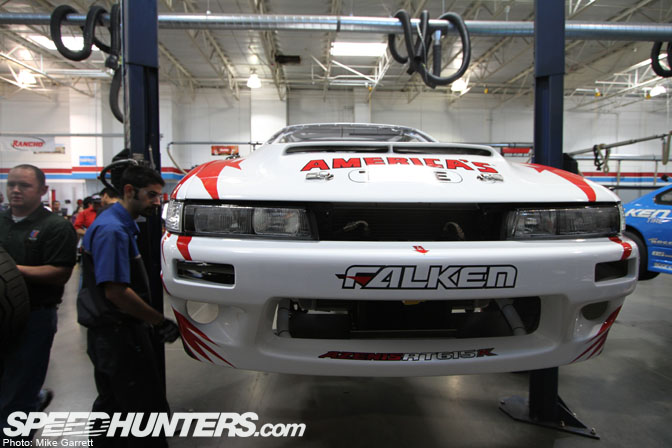 The off-season "makeover" that impressed me most was the one given to Dai Yoshiara's S13.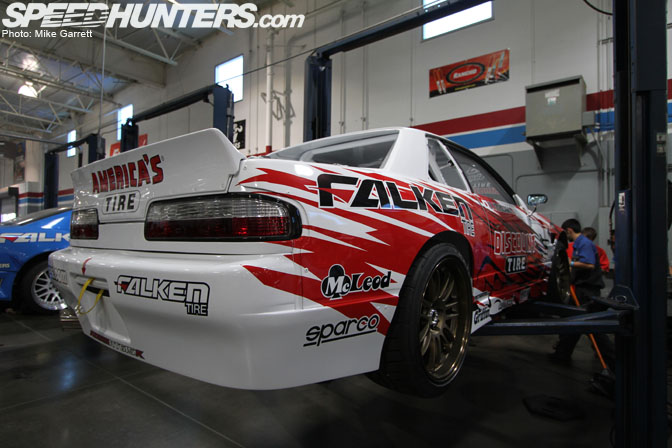 Introduced as a rush build last season, the V8-powered S13 has been fully redone – now sporting a new wrap AND a Rocket Bunny aero kit. Awesome.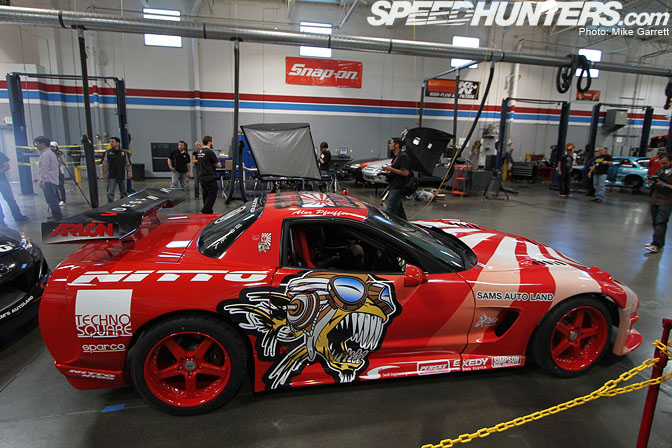 Another car that's received some exterior changes is the Tanaka Racing C5 Corvette, driven by Alex Pfeiffer.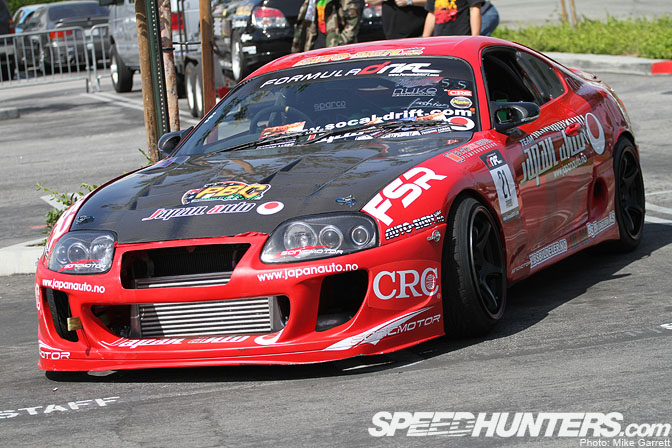 I'll finish with this shot of the Supra driven by Fedric Aasbo – one of a few international drivers joining the FD roster this year.
I'll be back with tomorrow with more from the tech day, including some shots of Michael Essa's radical BMW 335.
-Mike Garrett