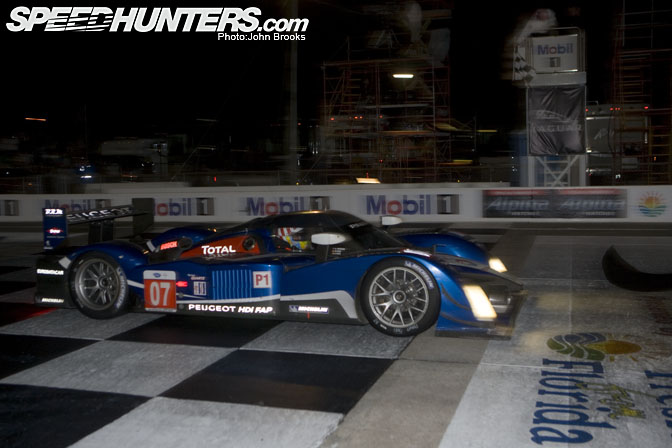 To no one's great surprise Peugeot won the the 58th Sebring 12 Hours testerday in the Central Highlands of Florida.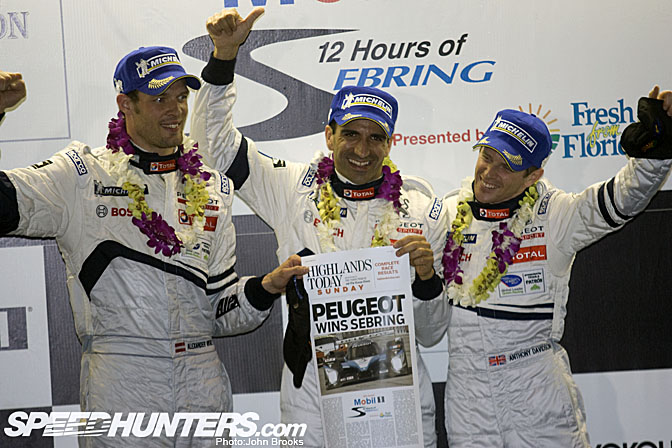 The winning crew, Alexander Wurz, Marc Gene and Anthony Davidson finished 13.817 seconds in front of their sister car covering some 367 laps or 2,185 kilometres.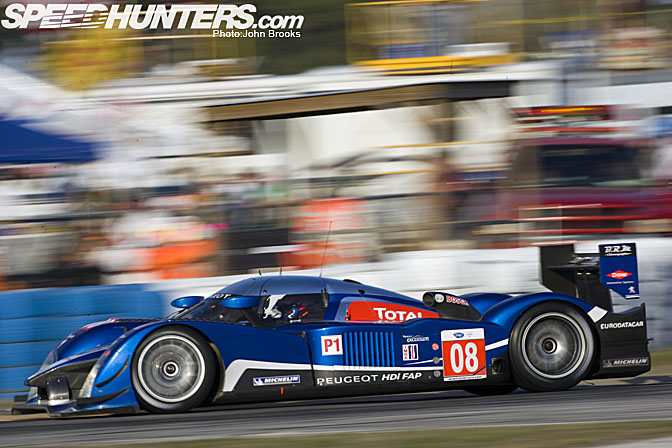 The second place crew of Nic Minassian, Sebastien Bourdais and Pedro Lamy kept up the pressure all the way to the flag, as Alex Wurz said after the race, they were all pushing like crazy.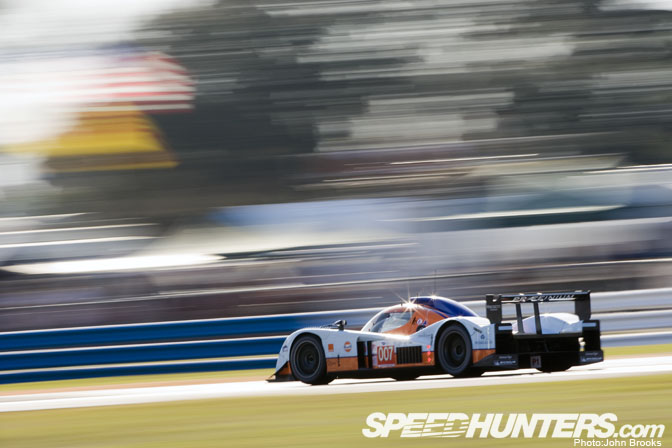 A fine third place went to Aston Martin Racing with the Aston Martin Lola LMP1.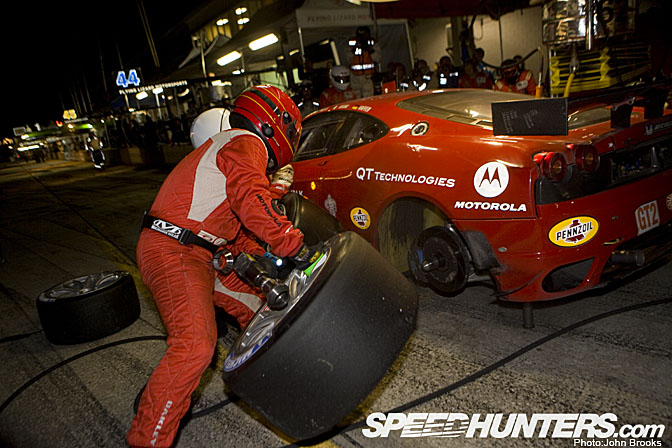 The big interest class in the 2010 is GT2 and they have the most competitive grid currently racing that class, any one of 7 or 8 cars could win. In the end it was the old firm of Risi Competizione and the Ferrari F430 GT driven by Gianamaria Bruni, Jaime Melo and Pierre Kaffer that once again took the big silverware.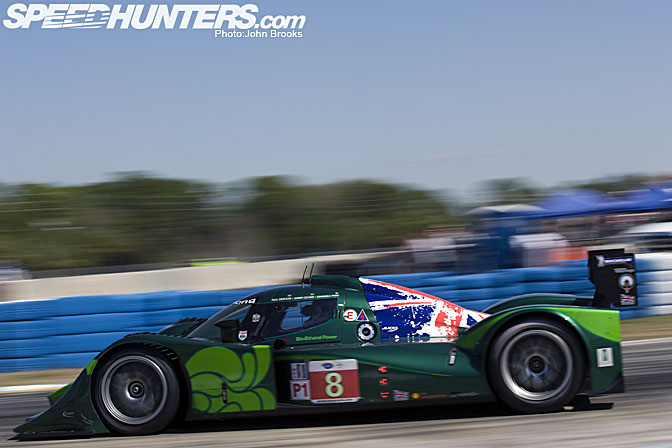 The Rahal Letterman BMW E92 M3 squad looked strong all weekend so second place for Bill Auberlen, Tommy Milner and Dirk Werner was thoroughly deserved.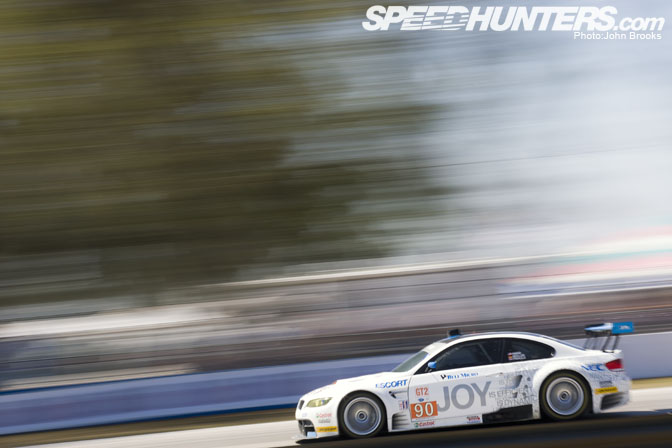 Third place in class was the M3 of Andy Priaulx, Dirk Muller and Joey Hand, ramming home the message that this car is both fast and reliable, the other teams have taken note.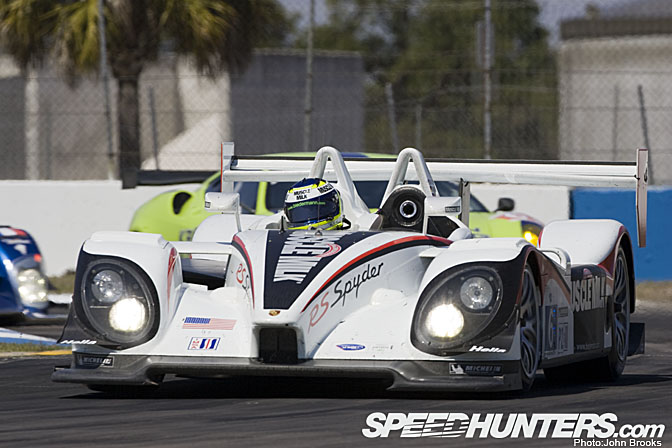 The LMP2 honours were taken by the Cytosports Porsche Spyder.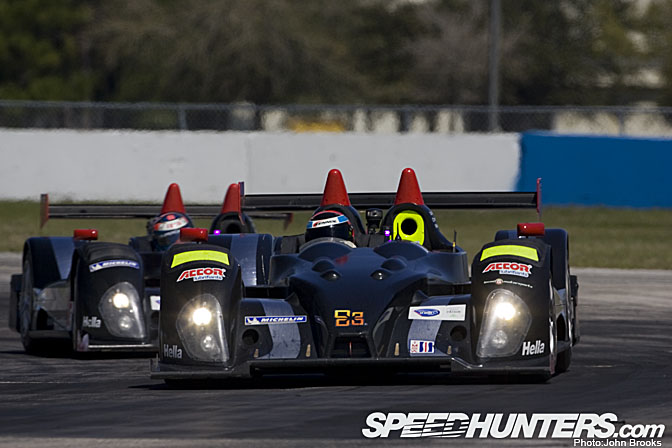 In the new LMPC class, Level 5 Motorsports' trio of Scott Tucker, Christophe Bouchut and Mark Wilkins won easily with their ORECA FLM09 prototype after a titanic battle in the opening  hours of the race.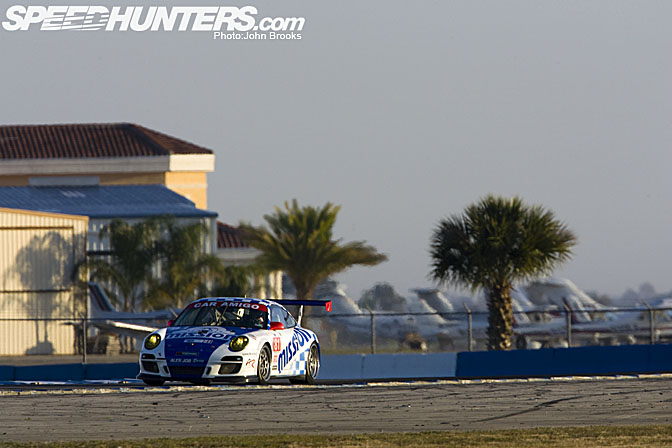 Class will out………in the new GTC class Alex Job Racing came back to the ALMS and a took clean sweep of the GT Challenge podium. Butch Leitzinger, Juan Gonzalez and Leh Keen taking the top step of the podium.
So the ALMS season kicked off with a great event. Whatever the shortcomings in the prototype division, the battle in GT2 will make up for it over the course of the year. Roll on Long Beach.
John Brooks