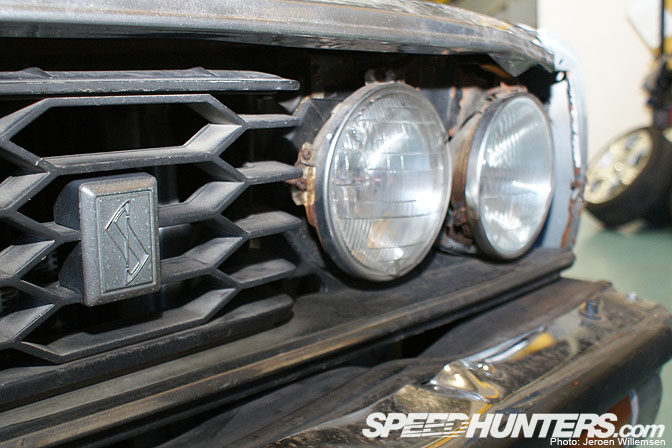 At the Streetpower Event on Zandvoort I met with some people I hadn't seen in a long time. One of them was Rik Boellen, he called me a few days before the event to tell me he recently picked up a very special machine. I think that everybody knows that I'm a big fan of the Skyline so when he told me he got hold of a Skyline C210 I was very anxious to see this car up close.
He bought the car from a good friend of his, Eric Bibo who bought it in England and took it with him to Holland. Erik never got the car registered because of a problem with the chassis code so he decided to sell it. Luckily Rik got it all sorted so registering the car was one of the first things that Rik did after he bought it.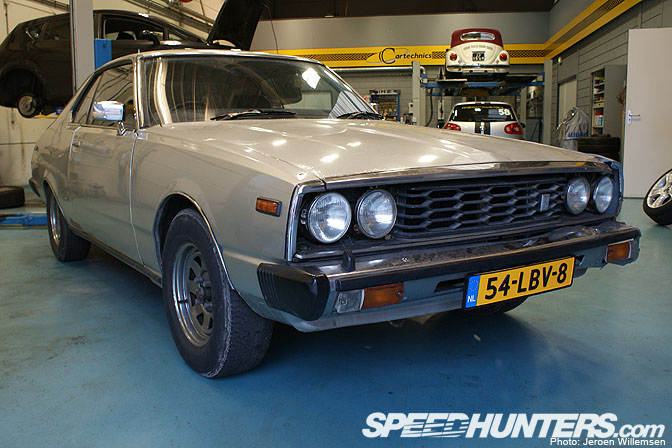 It may look a bit rough around the edges and it actually is! But Rik plans to restore the car to its former glory with some carefully selected parts and a cool new engine.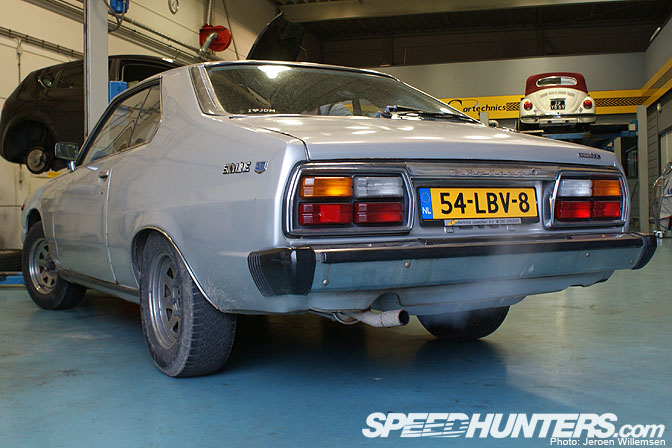 The car will be completely stripped and put in a acid bath. After that Rik will rebuild the car to his own specification. I already send him some pictures of other examples to get some inspiration. He already has the arch extensions and round rear lights so he's off to a good start.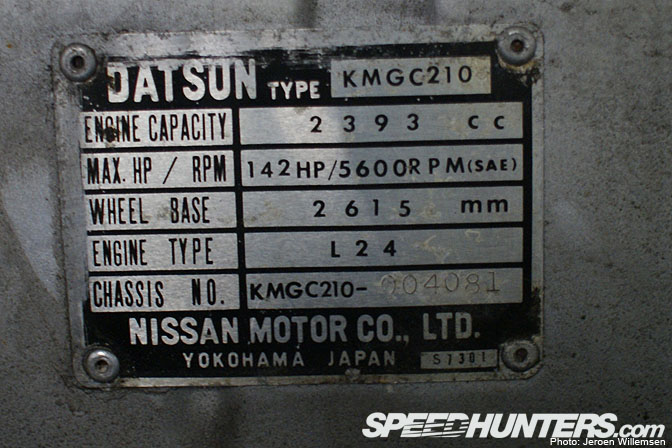 I made sure to take a picture of the registration plate after the comments kept pouring in on the Sumo Power DR30, or was it a HR30 (haha), that has been featured by Jonathan Moore during the Sumo power Open day?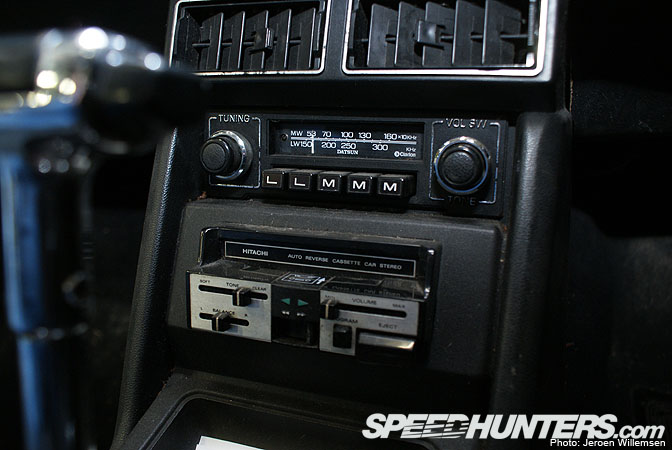 I was strangely attracted to this old school radio from Hitachi, and before anybody asks, yes this is a automatic.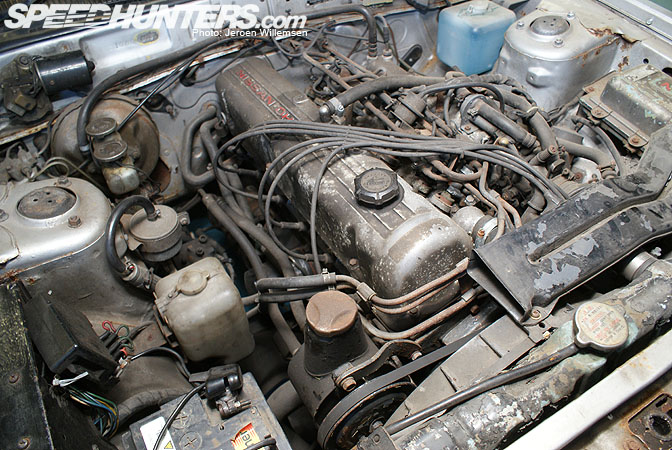 I never realized that the L24 6 cylinder looked this big. It was really huge in comparison with other 6 cylinder engines. Rik plans to replace this engine with a NA RB25de of course with throttle bodies. The L24 runs very smooth and it is almost a shame to replace it.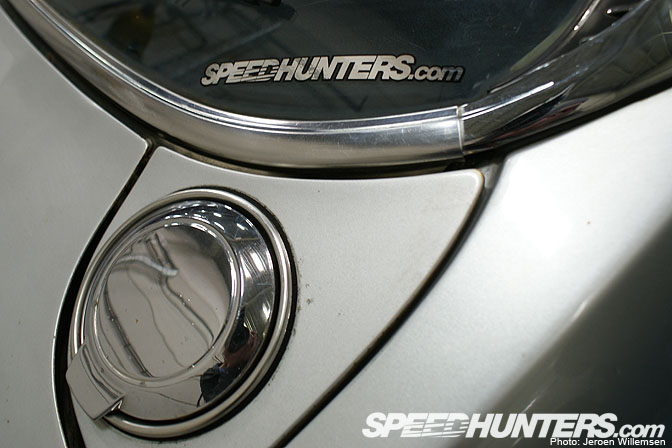 You gotta represent right?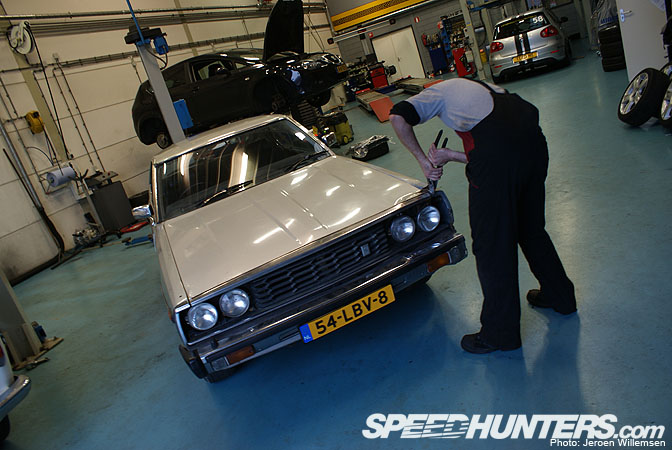 Rik already started with some much needed repairs haha. The car will be a project for the long run because he also owns a very nice white S14 he's rebuilding as a Nürburgring track car. I will be following the builds very closely so expect a few updates this year on both the cars.
Does anybody have any suggestions regarding this car, maybe about rare parts and where to find them? Rik is open to any suggestions.
-Jeroen Willemsen