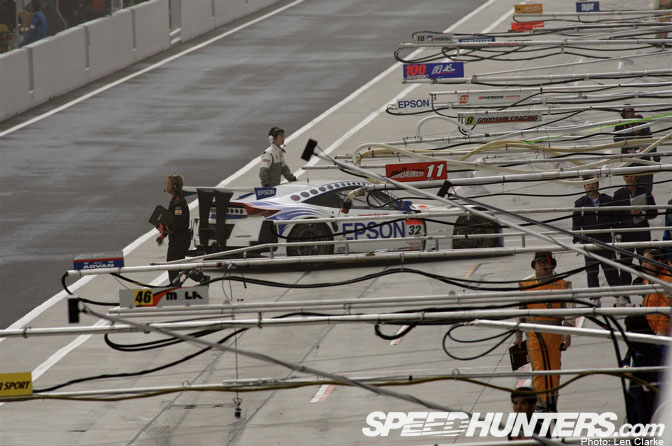 Here are a few images of what was happening off-track throughout the Suzuka weekend, beginning with this shot looking between the gantries of the Nakajima Racing HSV-010 GT coming in for adjustments during practice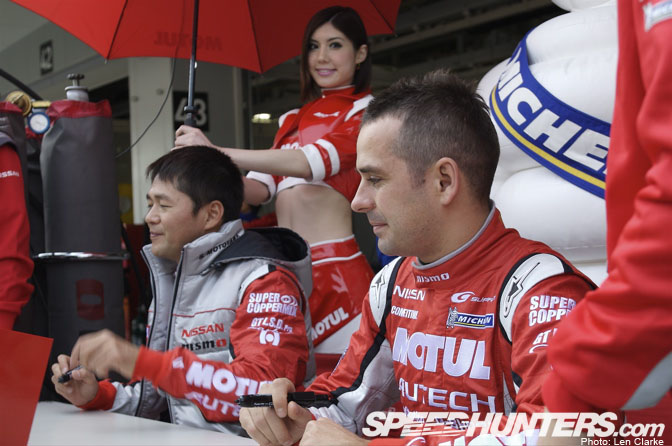 2008 SUPER GT Driver's champions Satoshi Motoyama and Benoit Treluyer sign autographs for the kiddies – and the not-so-young!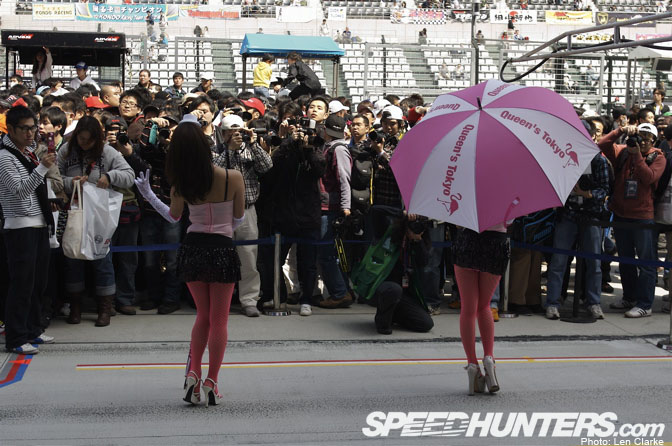 Race Queens: Another crowd-puller at races….what's that kid in the back doing?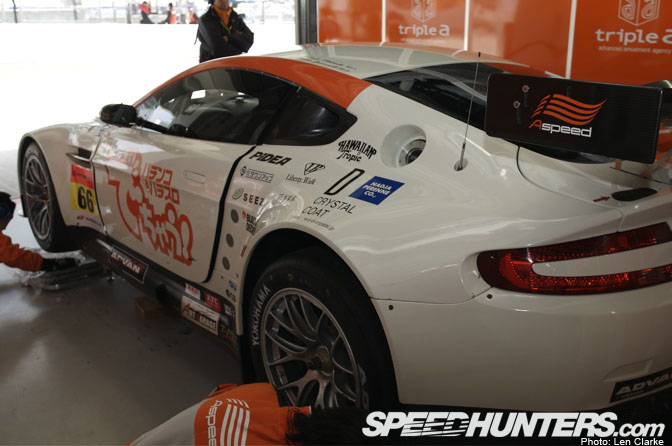 Aston Martin Vantage GT2 of Hiroki Yoshimoto, "Totally different from last year's Shiden," in his opinion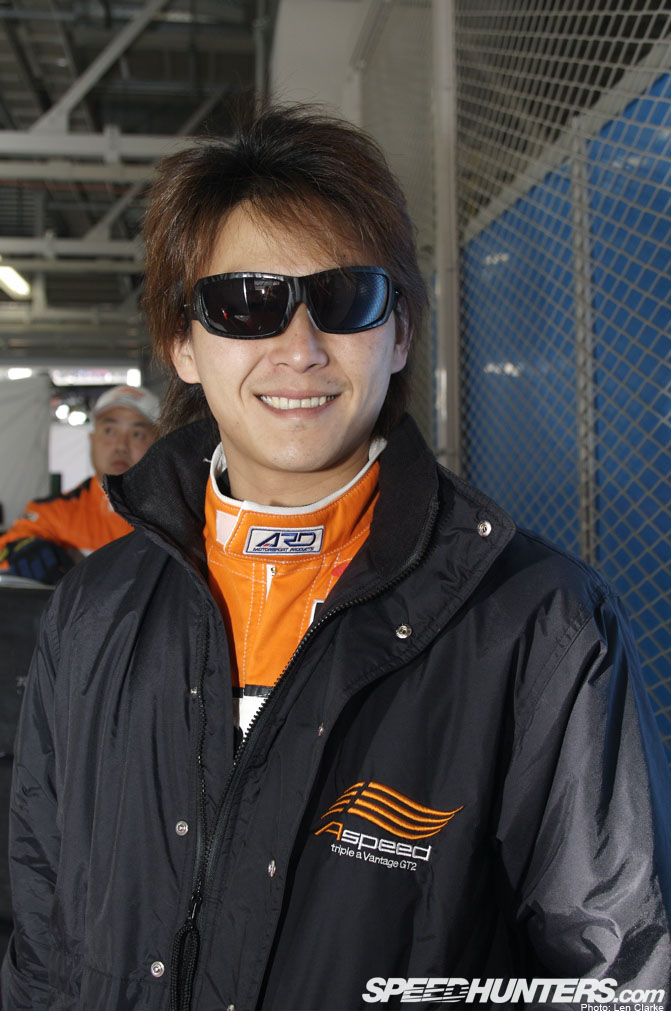 The man himself, Hiroki Yoshimoto.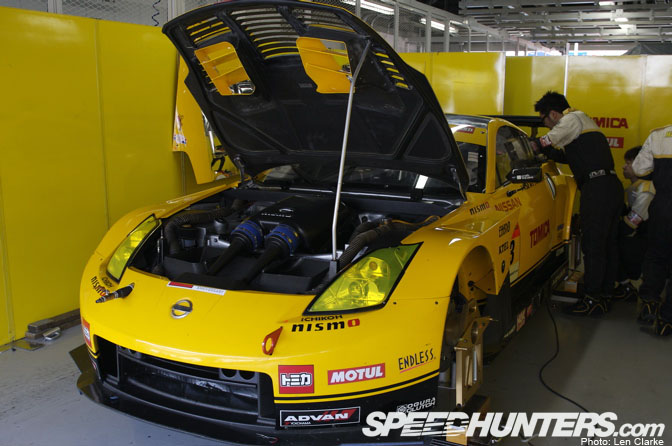 The Hasemi Motorsport pit on Saturday morning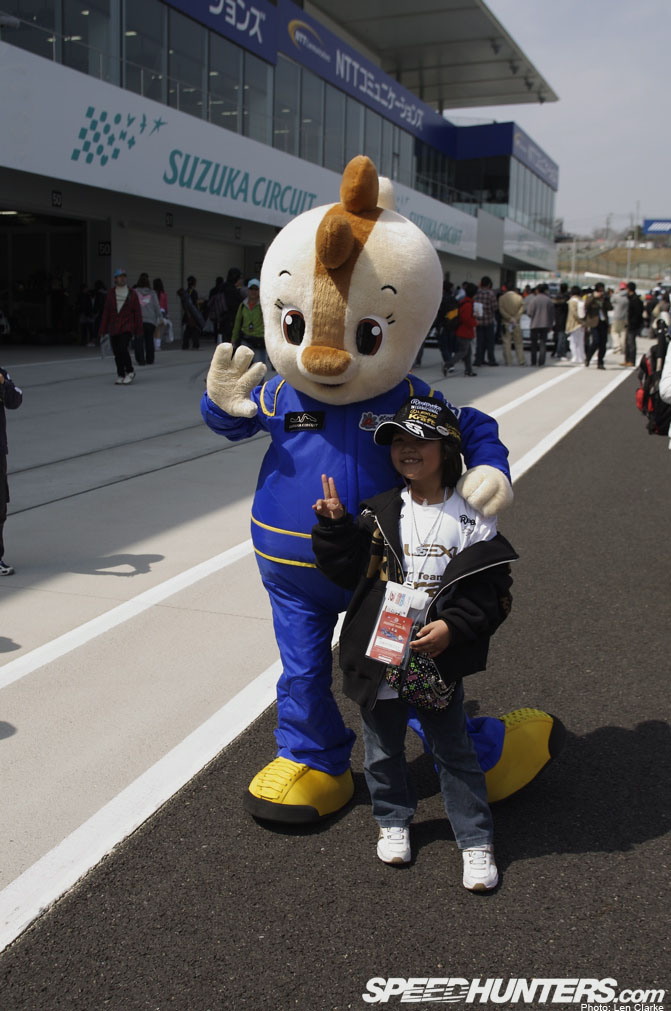 Kids and Kids'-related activities are always high on organizers lists for events in Japan. This is just one of many themed characters roaming the pit and paddock area over the weekend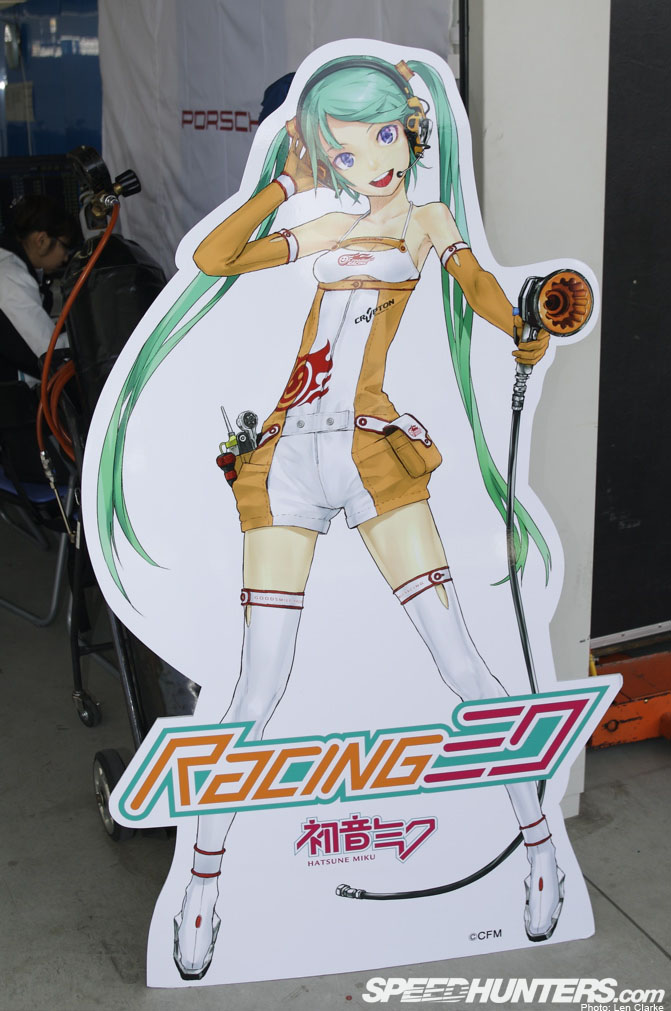 From new entrants Good Smile Racing (#9 Porsche 911 GT3 RS), showing that "Ita-sha" style hasn't disappeared over the winter break.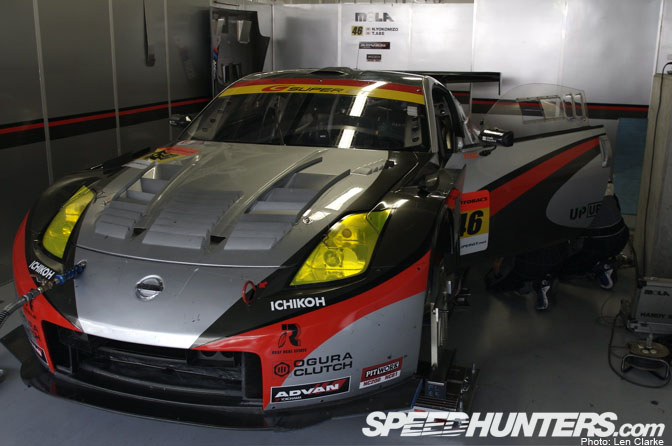 Inside 2008 GT300 champions MOLA pit. Great to see the car back in its title-winning livery.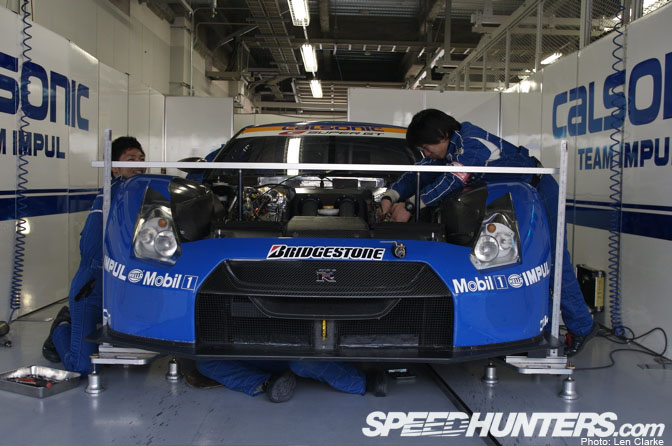 Enjoying their jobs: Mechanics having a laugh in the CALSONIC IMPUL pit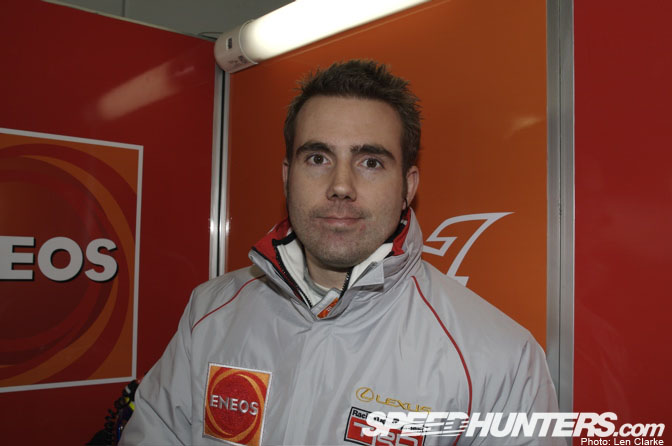 Team LeMans driver Bjorn Wirdheim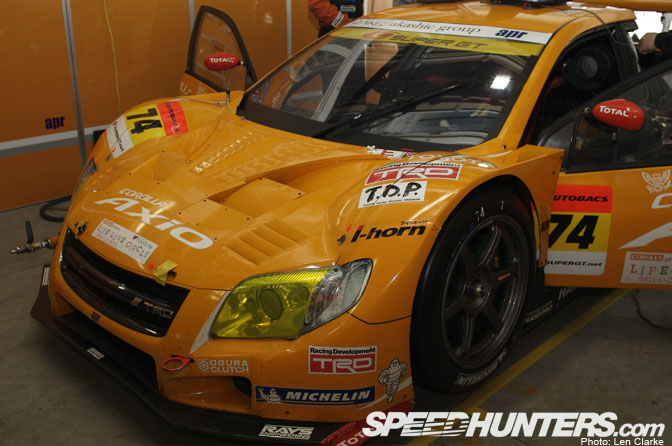 A close-up of the #74 Toyota Corolla AXIO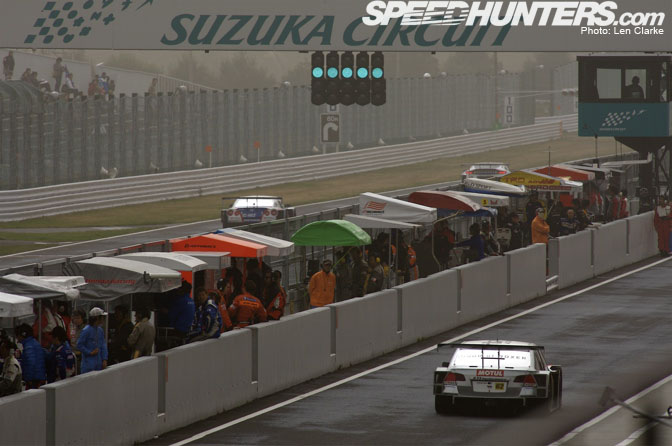 Changeable weather all weekend made scenes like this quite common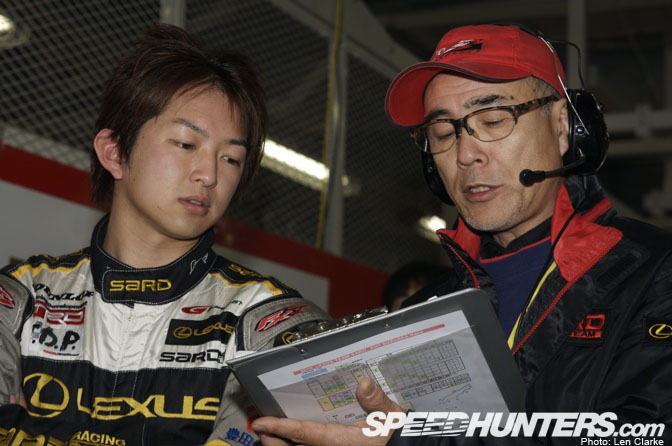 Kohei Hirate gettin' the word from the boss, Toyota Team SARD pit garage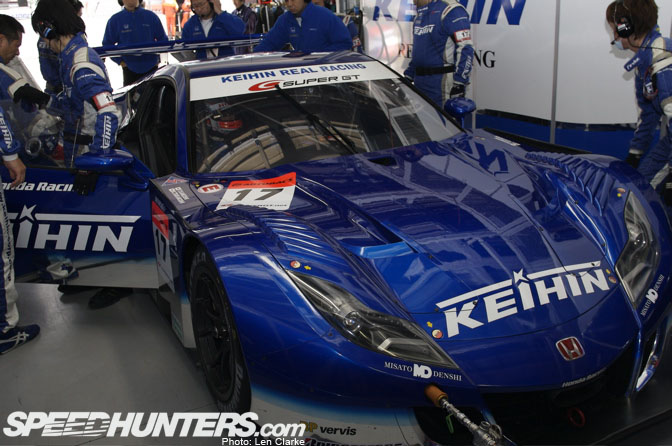 Inside the Real Racing pit with the brand new Honda HSV-010 GT. Little did the team know this would be the highest-placed finisher in the race the following day with third.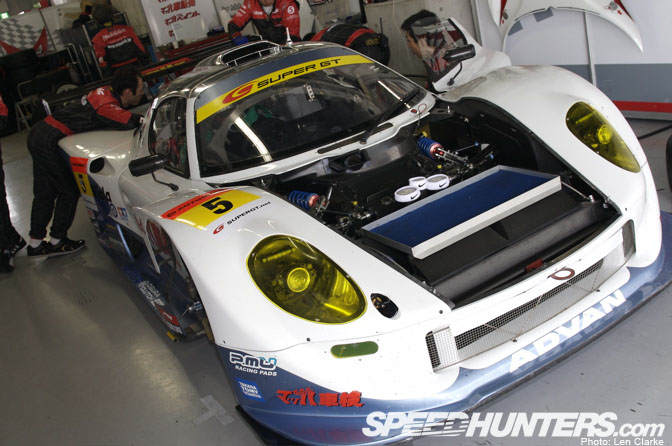 The sole Vemac in the series this season. This is actually the 408 R model, once campaigned in GT500 by the car's developers.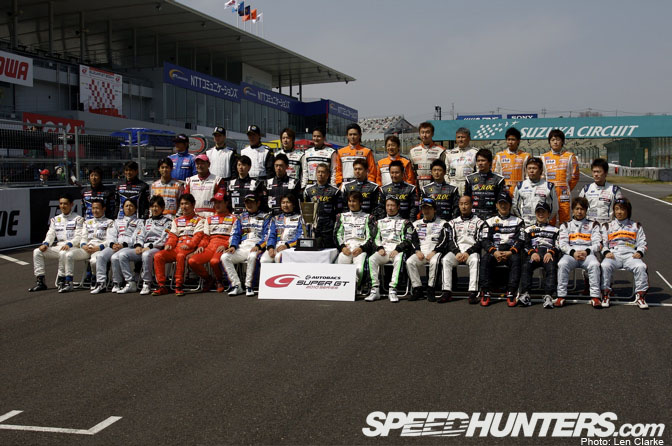 GT300 Drivers – just 40 pilots representing 20 entries. Expect to see at least three or more spot entries for the big races, namely the Fuji round in May and the 700kms in August.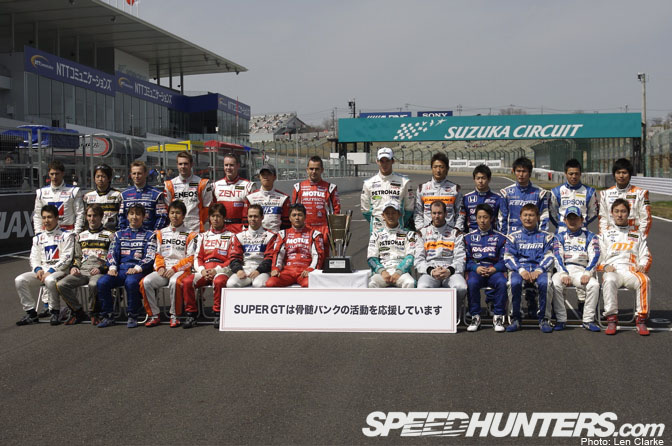 GT500 Drivers – all 26 from the thirteen entries in the class this year.
That's all for now, more Super GT and other Japanese endurance racing-related posts coming soon, stay tuned!
 – Len Clarke