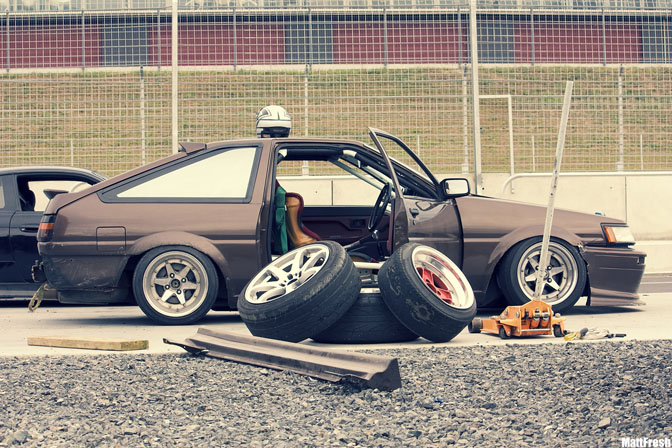 A few days back I was browsing through the auto blogs I visit daily and found a link to the Mattfresh Blog from New Zealand. It became an instant favorite and has given me many new wallpapers to stare at. Recently Matt went to a drift event at the Hampton Downs circuit. Some familiar faces showed up and Matt covered the event in his own cool way.
The opening shot contains so much win. Broken aero parts, worn tires, numerous sets of wheels and a cool AE85 in the background that's been dropped like its life depended on it. The car belongs to Hugo and is powered thanks to a F20C. This gives the car more than enough power to get it sideways on these trackdays and the occasional street drifting.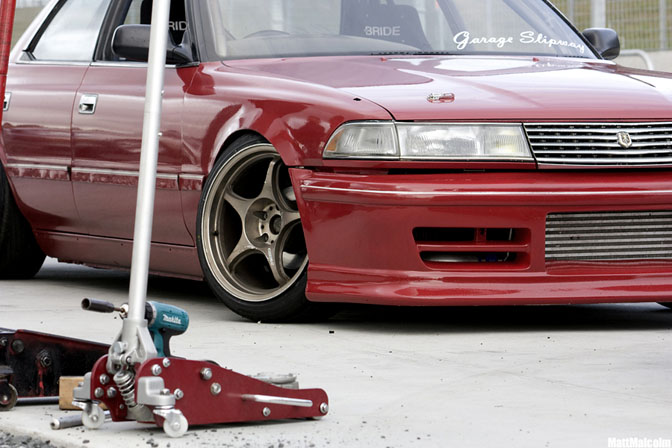 This JZX81 looked particularly good on the track. The ride height and the 5Zigen FN01 wheels make this car stand out.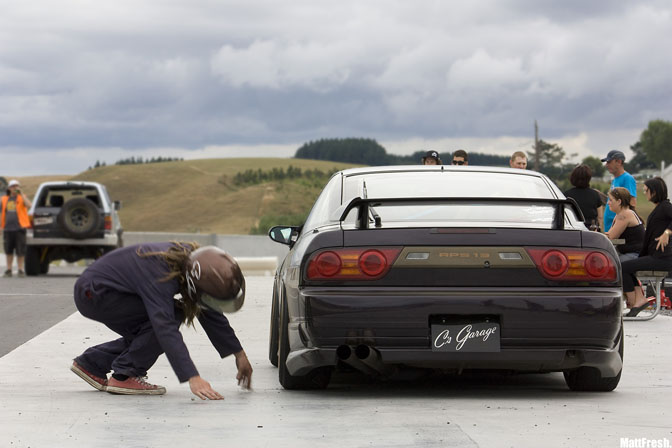 Here we have a familiar face, one of the C's Garage brothers with his immaculate 180SX. Just checking if there's enough rubber for another go. The fitment of the wheels is spot on.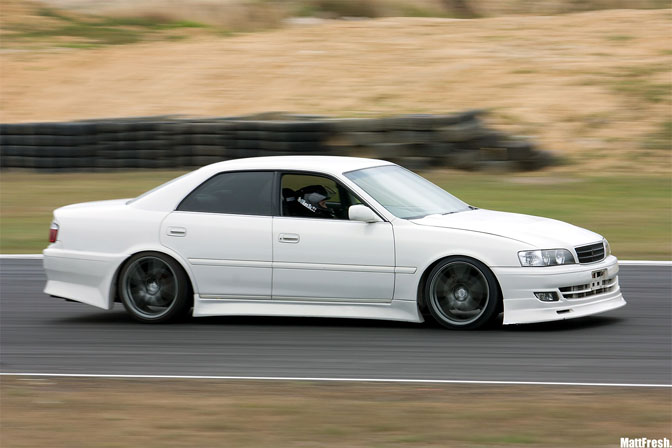 A Chaser on his approach to the first corner. These four door saloons are the best of both worlds. More than enough power to go sideways and more than enough room to bring your tires.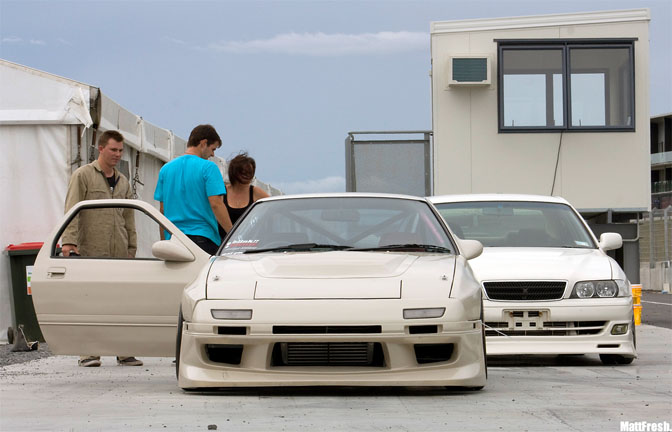 A perfect looking FC with the Chaser in the background. I love the brown understated paint. The intercooler hints at the 1JZ that lies under the hood.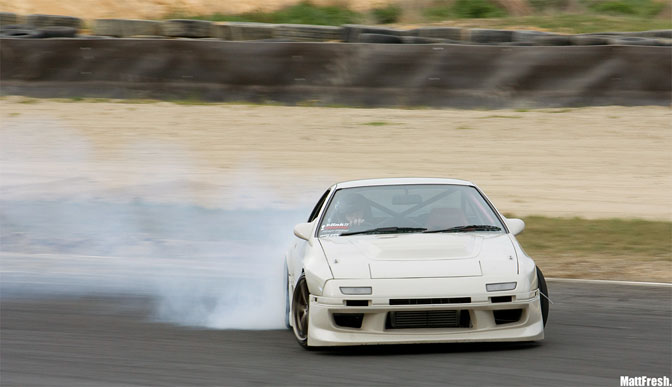 The car doesn't only look pretty but the owner is also able to pull of these amazing looking drifts.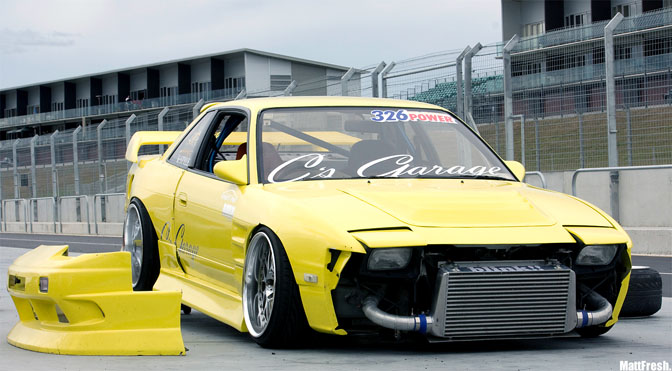 Another Speedhunters favorite, Joel's yellow S13.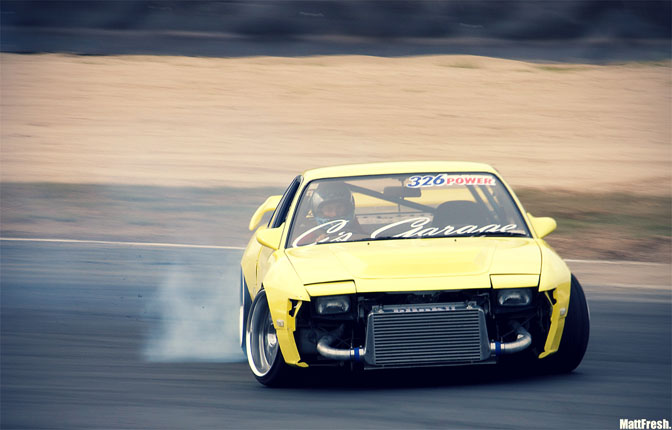 And yes he knows how to work the throttle. Would love to see these guys going stateside and make a appearance at Formula D.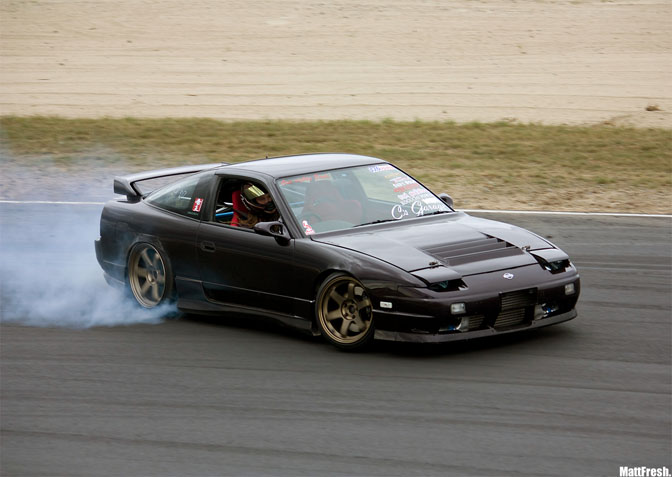 Here is Adam locking up the rear wheels.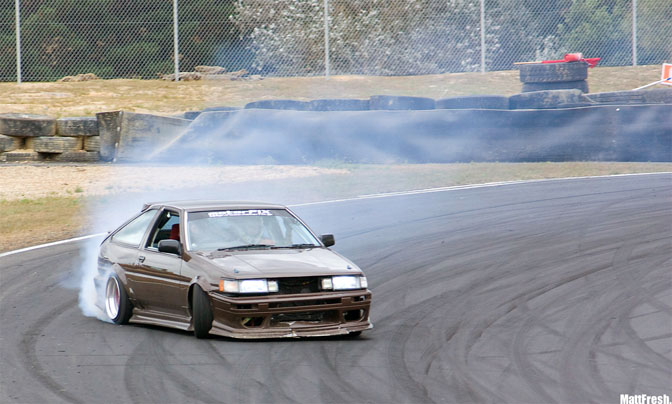 Hugo's AE85 doing it right. I loved Matt's description of driving the car "This Toyota's ride was like being stabbed by a Russian drug lord after a deal gone wrong." Purposeful and unforgiving.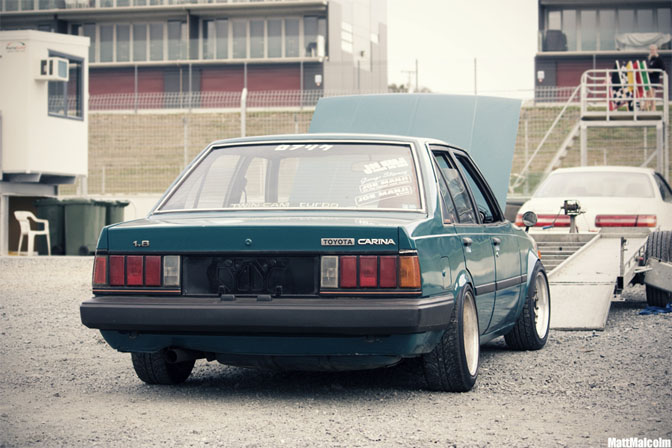 And a final shot of this Toyota Carina waiting to be pulled onto a trailer.
For more cool shots and other stuff check out Matt's blog on Mattfresh.
-Jeroen Willemsen