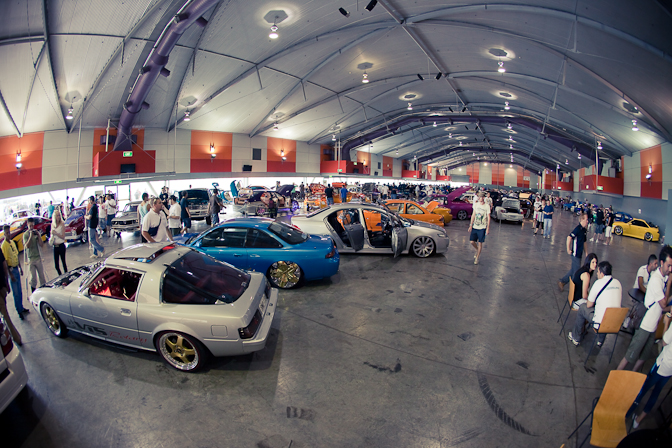 Some of you may have noticed my name on some Speedhunters posts already, I was the Staff Photographer and Production Editor for the Australian based Auto Salon Magazine, and with the last issue ever about to be completed, I will try to continue to feed Speedhunters with as much about the Australian scene as possible.
The Australian modified car scene has the usual categories of events, drag racing, circuit, drift, and shows. Show Car Sunday, is a relatively new event for Australia, with the two oldest and biggest show events being the Auto Salon show series and the annual Summernats event.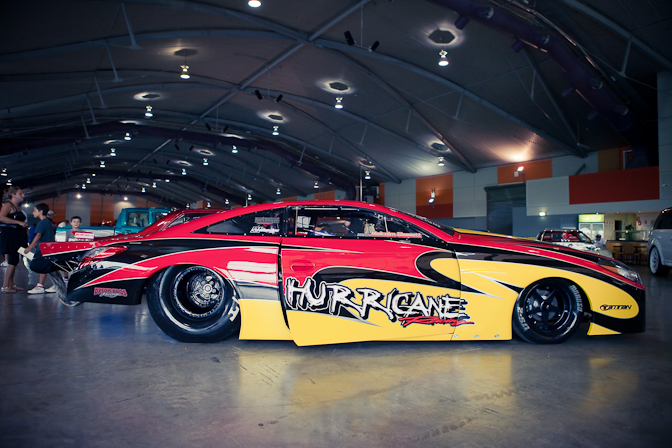 The main hall of Show Car Sunday featured Malcolm Glassett's 2JZ-powered Toyota Solara. Built in the U.S. by Titan Motorsports, the car debuted it's new livery.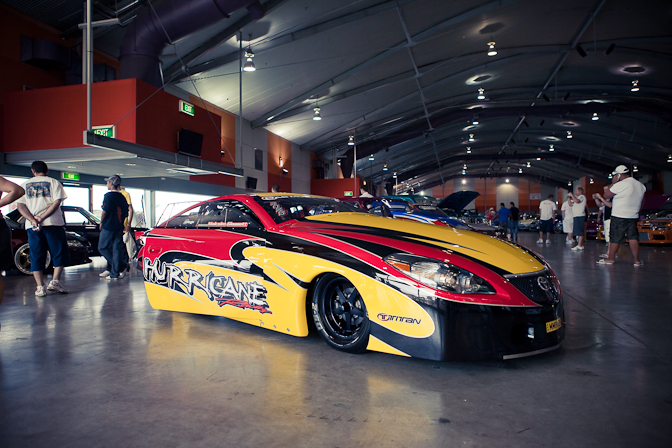 The goal for the paint scene was to have it look as loud as possible, and the crew at Custom Body Works managed to succeed.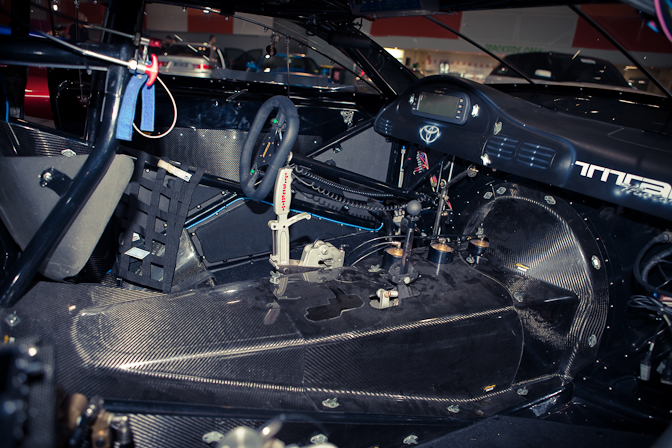 Inside is all business, with acres of carbon fibre covering key components.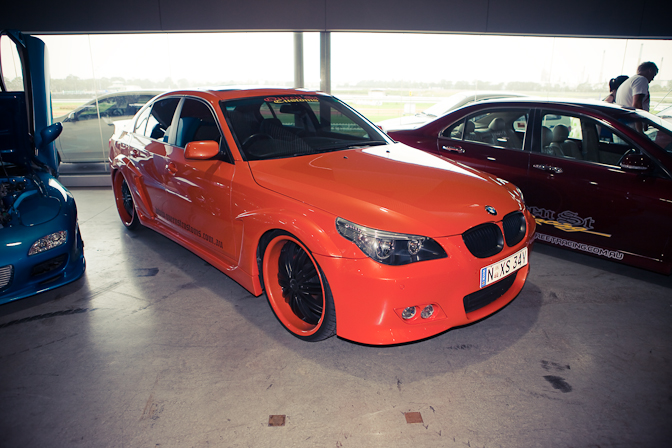 Australian show cars were all too often about airbrushing, too large chrome rims and plenty of leather and audio components. This 5-series BMW shows how styles are changing.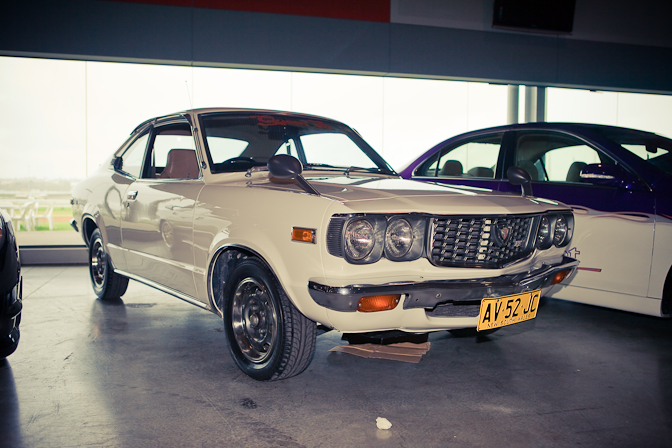 Some old school gems often pop up at shows, and this Mazda RX-3 Savanna was one example.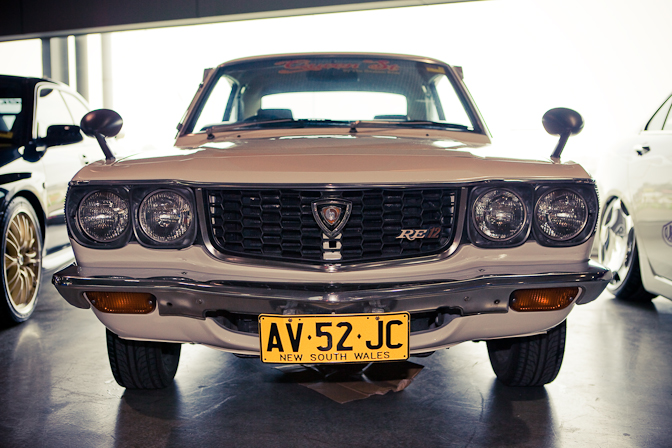 It's not too often a standard car like this is seen in Australia, most of them have been modified beyond recognition.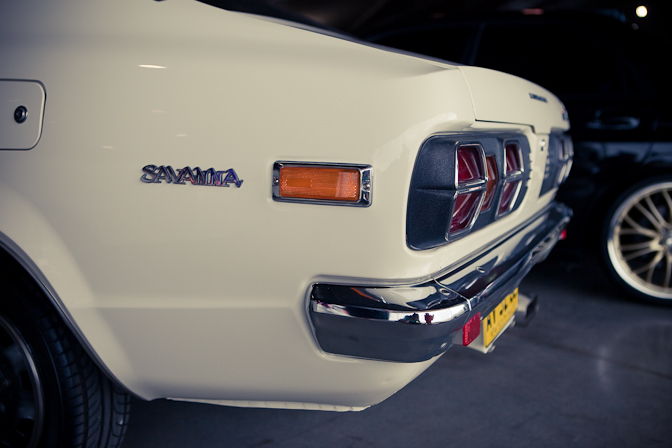 Complete with a classic Savanna badge and taillights.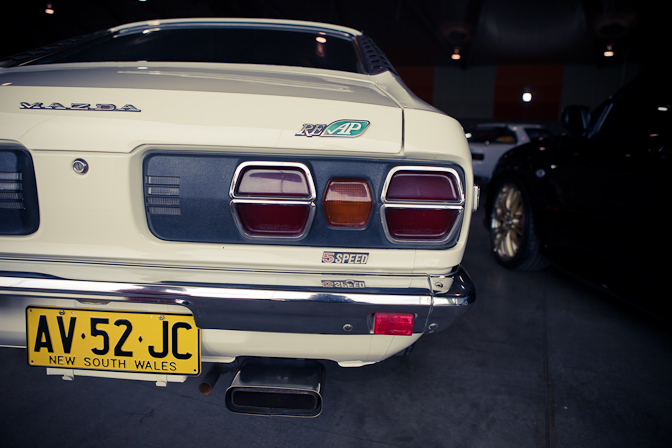 Even rarer were the RE AP and 5SPEED badges. The exhaust was also a little unique.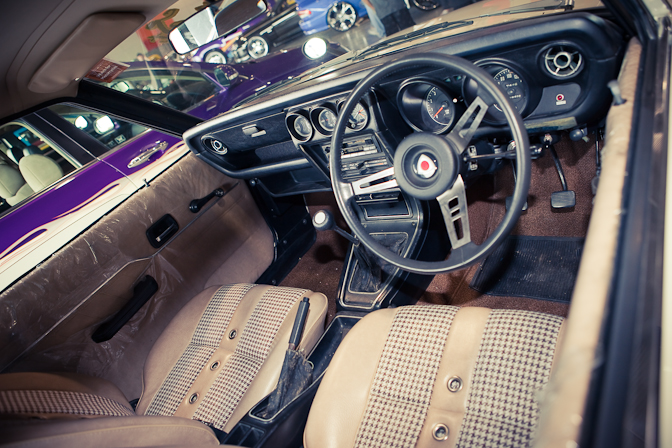 The Interior was also a revelation, plastic covering on the doors, and plaid pattern on the seats were super cool.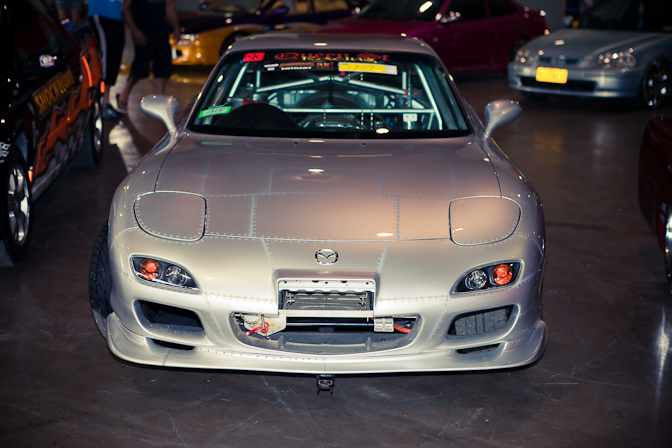 This FD3S didn't look all that different at first glance.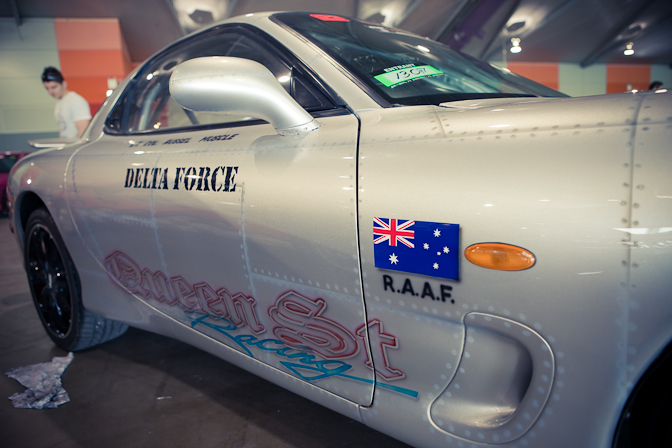 Walking around the back the graphics give a hint at what's lurking in the rear.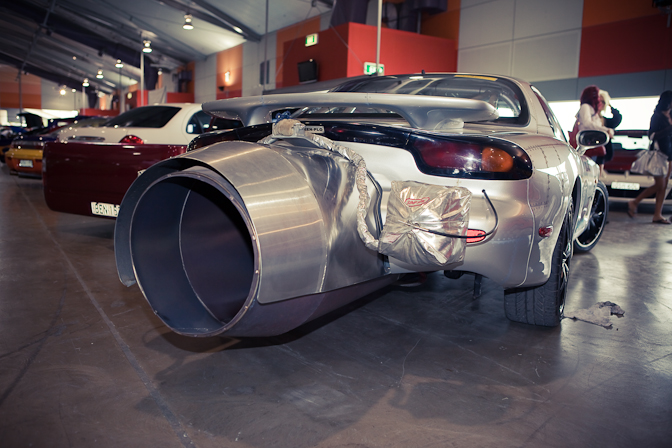 And that is a Rolls Royce Viper 202-22 jet engine.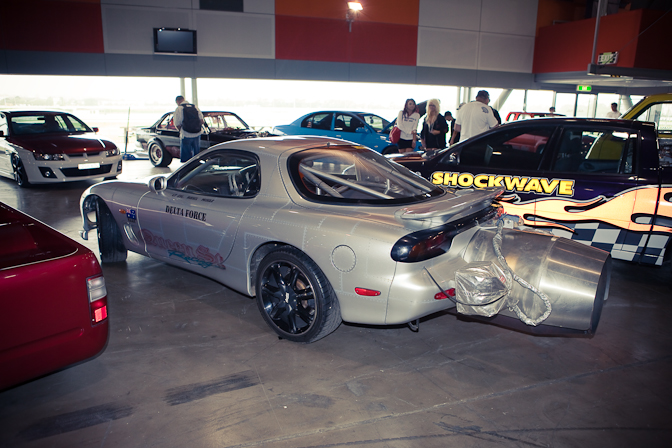 The engine is out of an Italian built Aermacchi  fighter/trainer jet, and produces 2800 horsepower, with up to 8000hp available when the afterburner is enabled.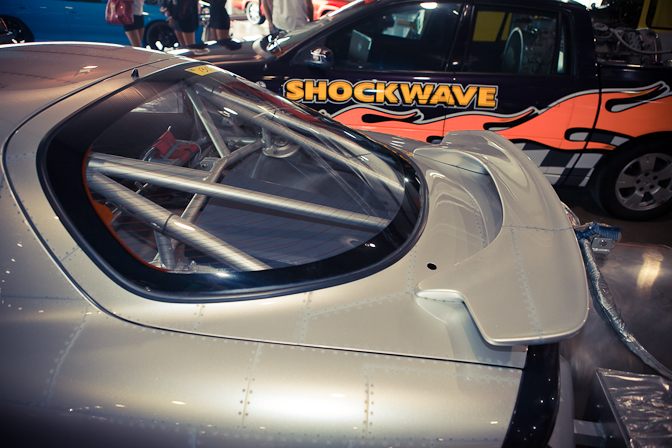 The chassis is obviously built around the jet and the cage is more about holding the car together rather than providing occupant safety.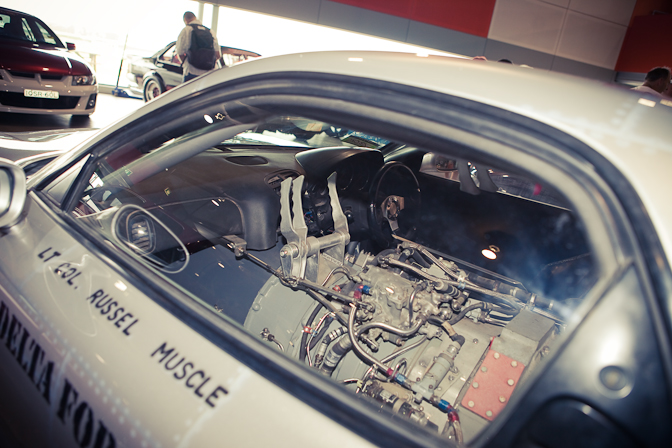 This would be one scary ride.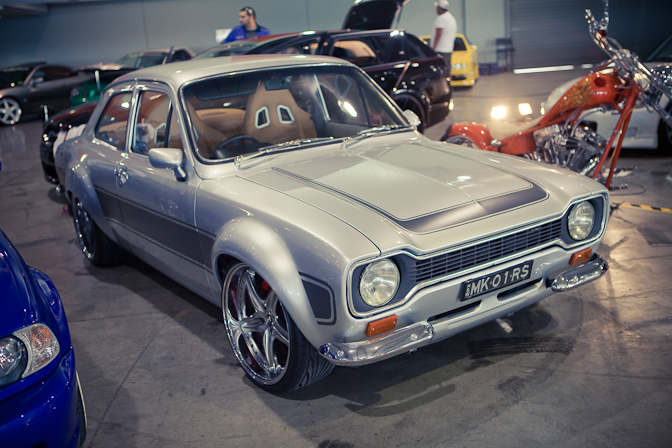 Mark I Ford Escorts are also a rare yet popular car in Australia. Mark I's were actually produced locally from 1970-1975, but precious few remain on the road.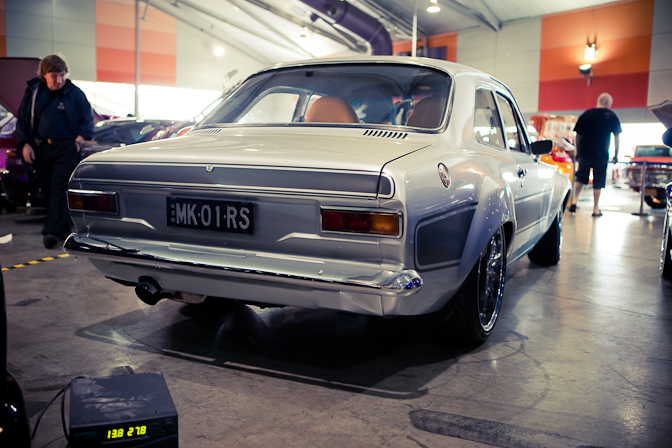 This car had a nice mix of old and new, with the wide flares needed to clear the large wheels.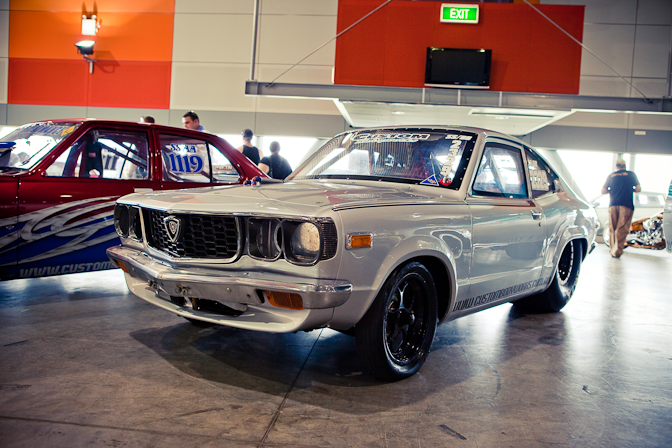 Another RX-3, this time built to go down the quarter mile as fast as possible.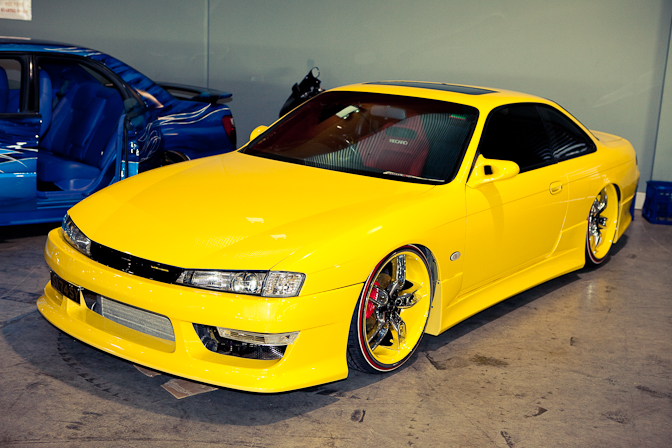 Most show cars in Aus (Sydney and Mel more so) are all about paint,
interior, wheels and stereo. All the S-chassis cars there, fit that
mould, which is why I didn't take many pics of them.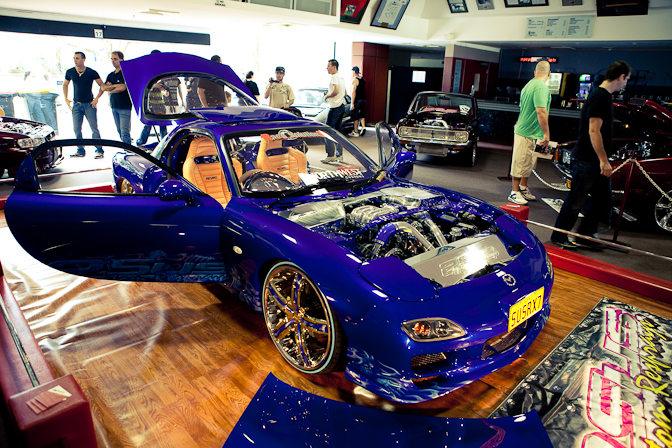 The name for this Australia specific style is "sex spec". Not sure it's really Speedhunters style though.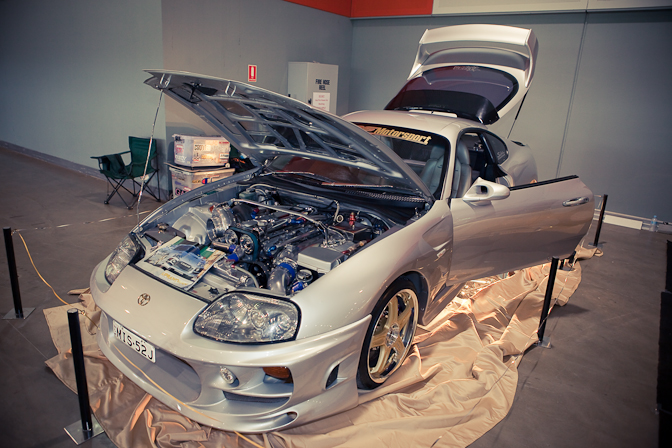 Supra's are not overly popular in Australia, mainly due to the fact that they were never officially sold locally, our supply is only from Japanese grey imports. This JZA80 is owned by Jodi Toneguzzi and has been a well known car in the show scene around Australia. It is a ground up build, and the highlight is the 2JZ built by GAS Motorsport, which has made 1251rwhp.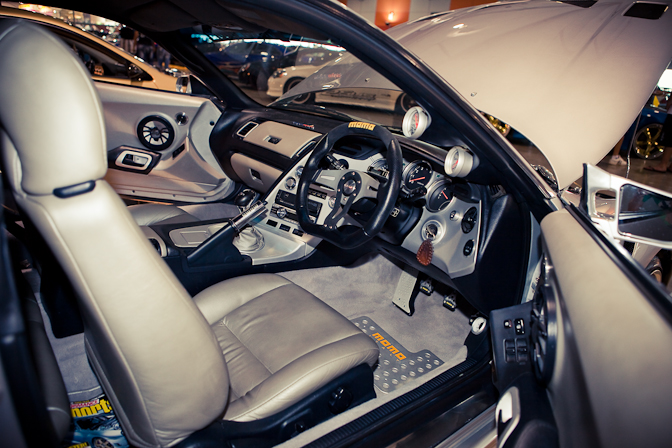 Inside and out, "MIS52J" is pristine.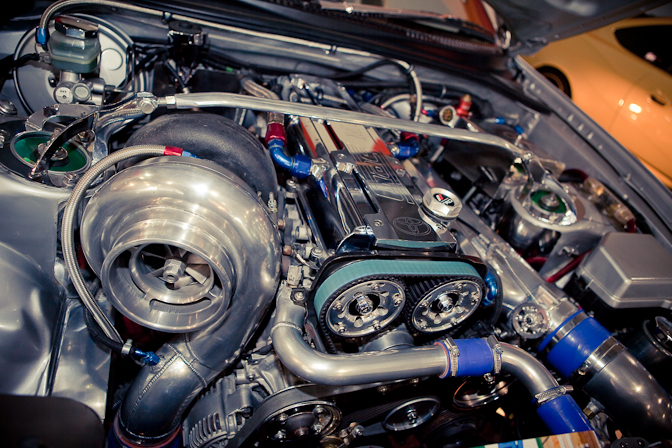 The source of the massive power, the GT55 turbo.
The underside of this Supra is also detailed, note where the exhaust exits.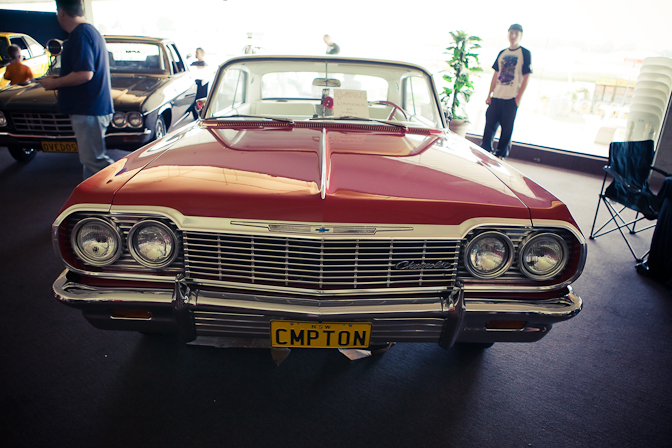 Low-riders are not a common sight in Australia, so when an Impala on bags appears, it's quite the head-turner.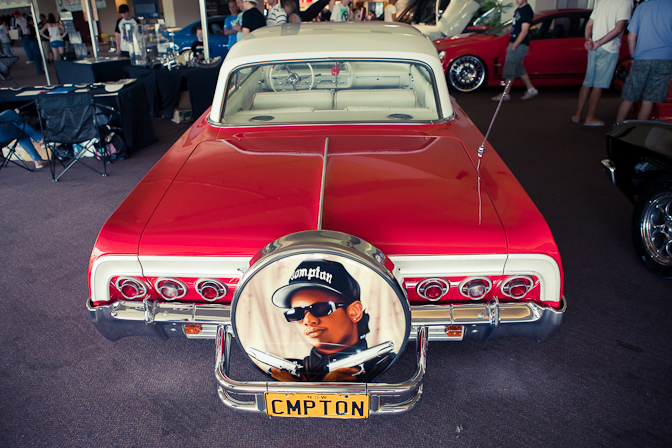 The owner of this car wanted it very L.A. with the Compton number plate and Eazy-E airbrushing.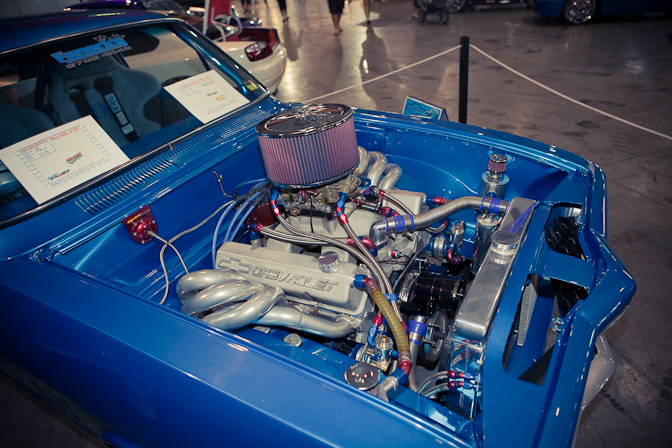 Muscle cars in Australia are a little different than the U.S. Smaller chassis cars such as this LJ Holden Torana are filled with huge motors, as this 410 CI DART engine shows. On Nitrous this car makes 715rwhp and has run a 8.7 sec quarter mile at 156mph. Not bad for a street registered car.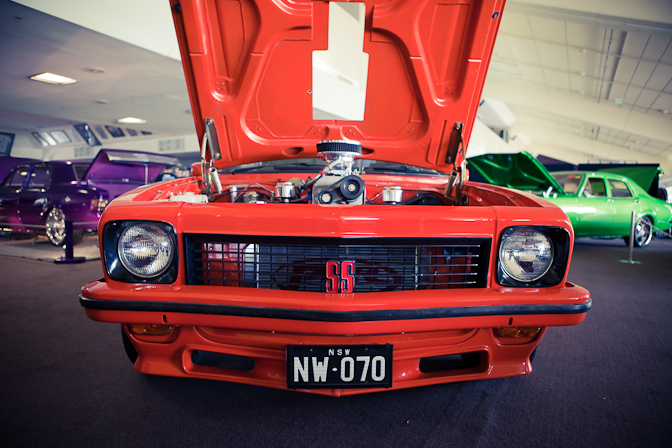 Another Torana, but this time a later model LX, and in SS form which had a factory fitted V8.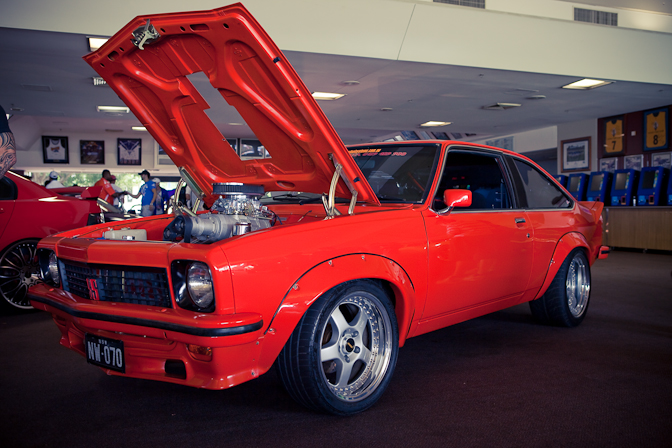 Along with the factory standard pumped guards, the LX reached legend status when it claimed the Australian Touring Car Championship and Bathurst 1000 race in both 1978 and 1979.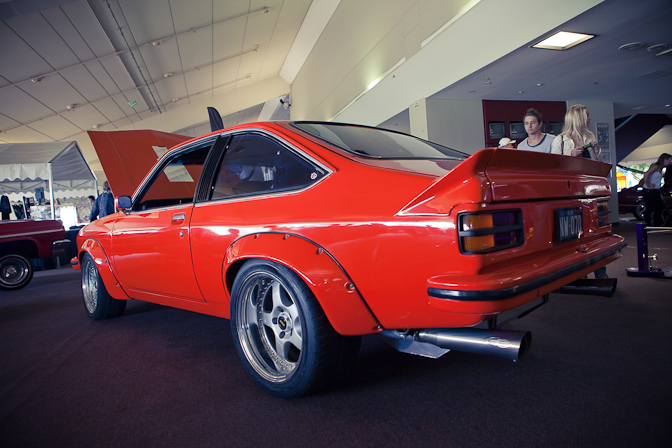 This example was full of classis Aussie muscle touches such as the alloy "drop tank" long range fuel cell and twin pipe exhaust system.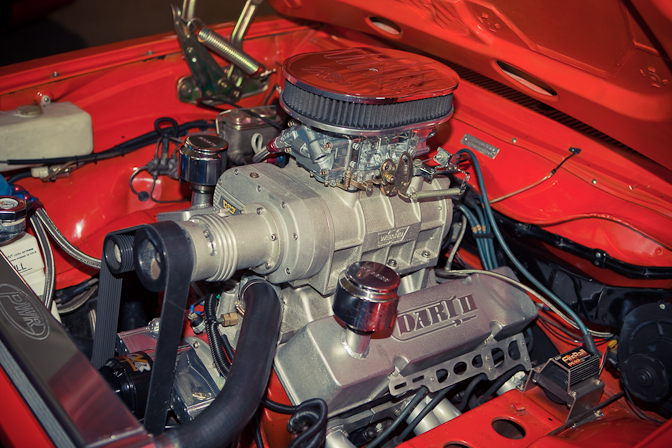 The supercharger was not standard equipment, however doesn't look all that out of place.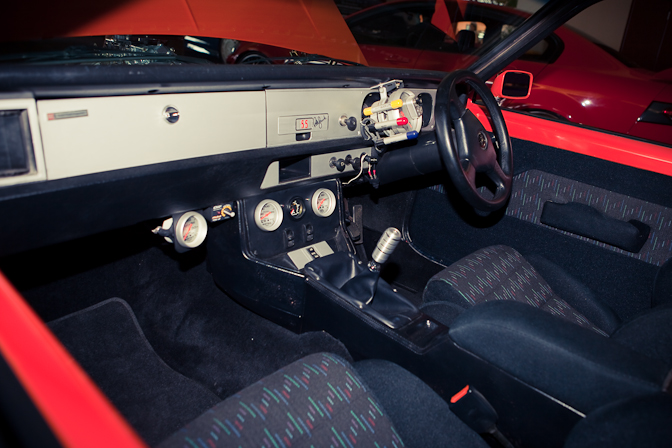 The interior had only the bare essentials, so aftermarket gauges are commonplace.
-Mark Pakula