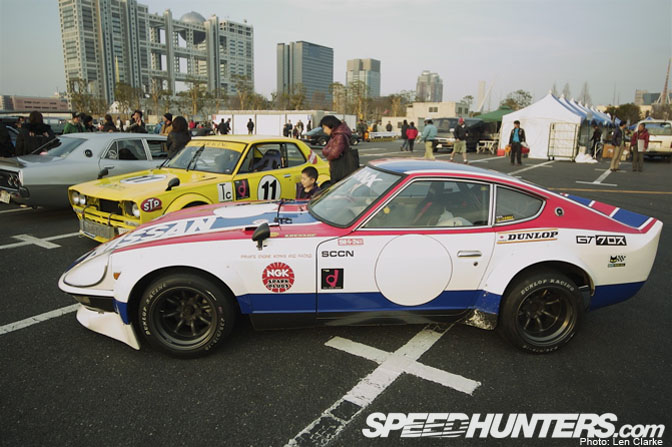 Ok let's keep going with my coverage from the 2010 New Year Meeting starting with this wild rendition of early racing Fairlady Z.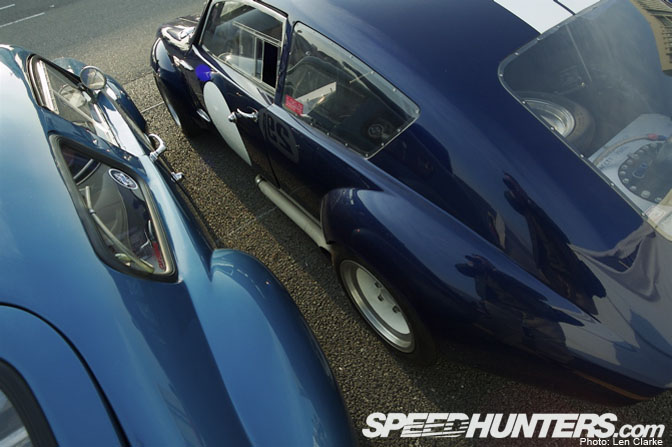 A
row of early British Marcos machines looked slightly miniature as I
walked by, but from this angle you get an idea of the firm's racing
heritage.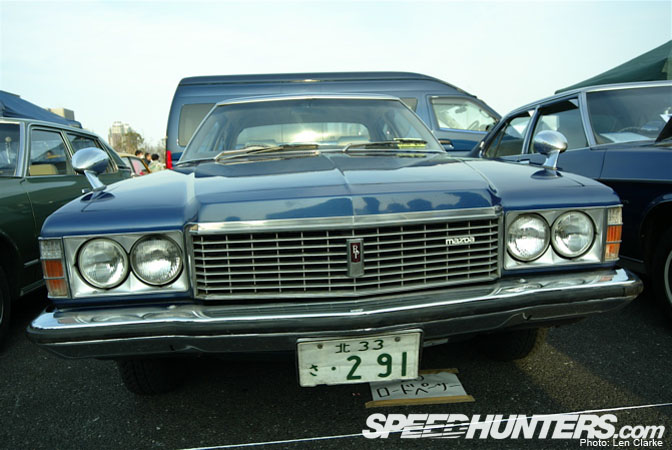 Hey,
how's this for a Japanese oddity! The car, named the Mazda Roadpacer AP
in Japan, is one of only 840 sold in the country between 1975 and 1977.
It's actually a Holden HJ Premier, with Mazda's famous 13B rotary
engine onboard. Although the car wasn't popular in its heyday, it's
typical of the type of thing you'd see here – rare, and forgotten by
many. Apparently this old sled got a whopping 9 miles to the gallon (26
litres per 100kms) – no wonder they became extinct!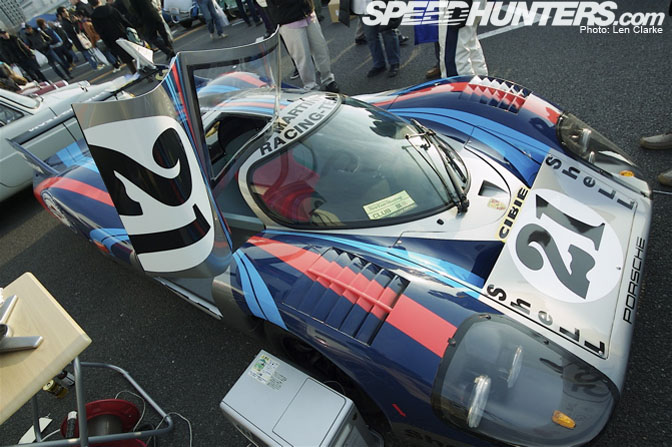 There's
a big focus on toy and miniature examples of cars at this event, but
how about this crazy, 7/8's scale replica of a Porsche 917K. It is
insane!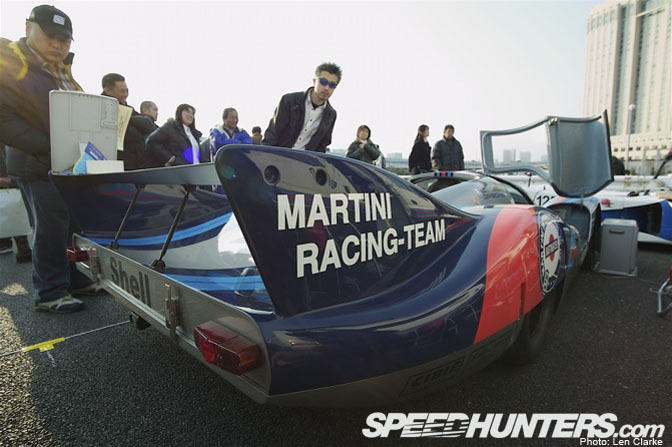 The car rolls on a Mitsubishi i chassis, and is powered by
the people mover's 3-cylinder engine. The guy also had a replica of a
Toyota 7 (one of the most famous of all endurance racers, built during
Japan's "Golden Age" of racing in the late '60s and early '70s). It too
is mounted on a Kei-car chassis, powered by a Kei-car engine.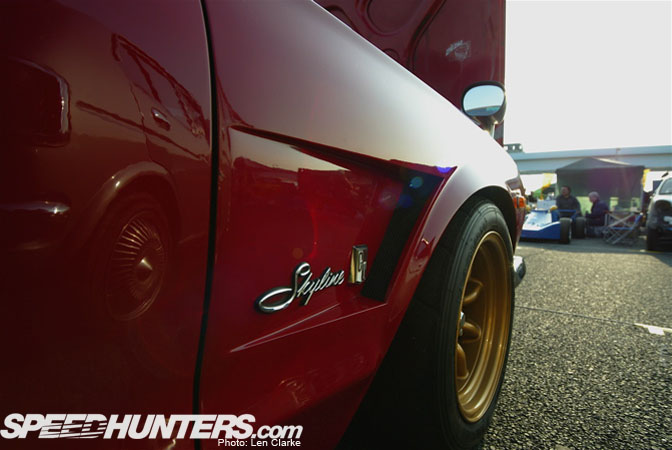 OK,
back to some killer Japanese designs.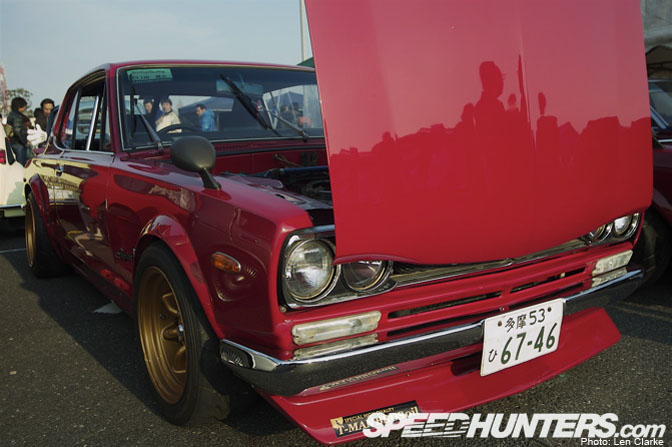 Hakosuka  is the watchword…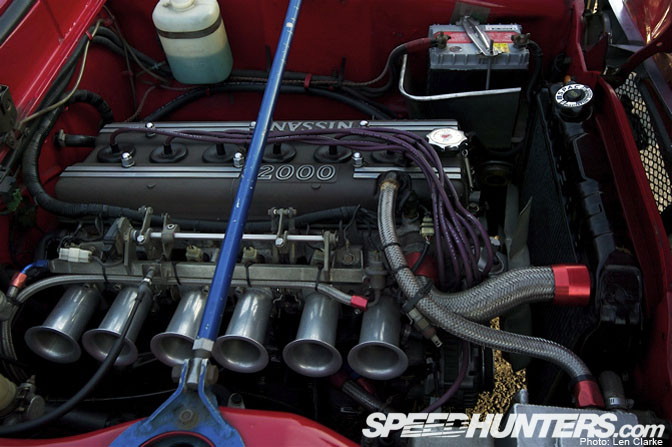 … and there were some great interpretations in
Odaiba.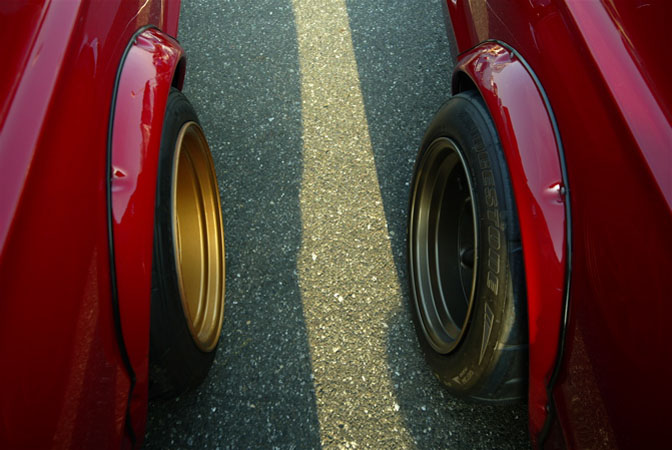 Two different wheel choices to accent some deep red finishs.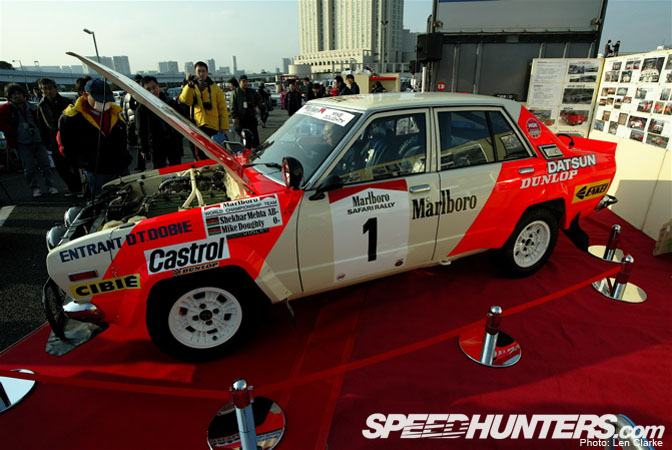 This
1982 Datsun is the actual car entered in the Safari Rally that year.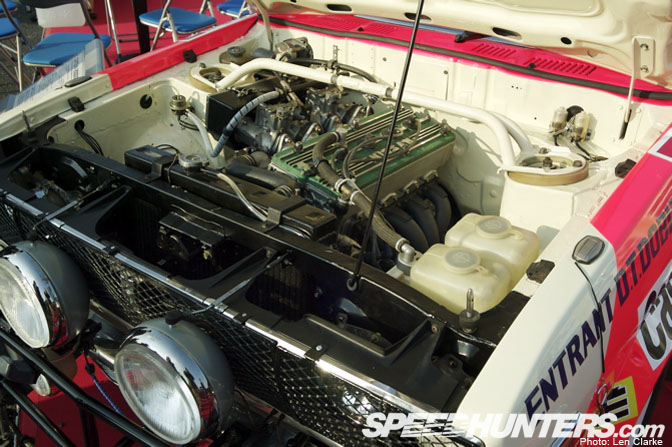 It really got a crowd gathered round when they fired it up – the
loudest car all day!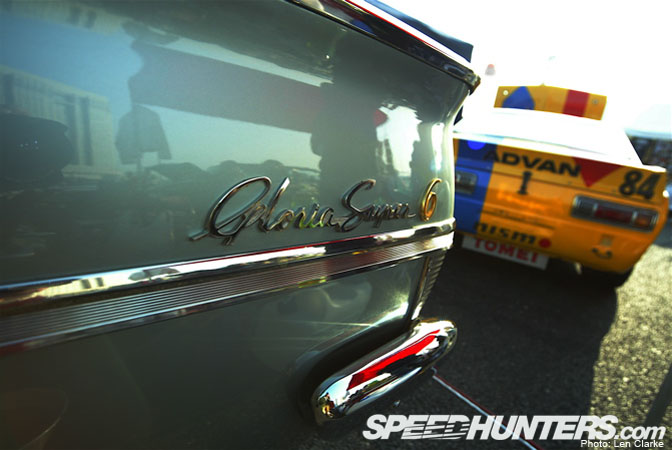 Nissan Gloria Super 6 framed by an iconic TOMEI Sunny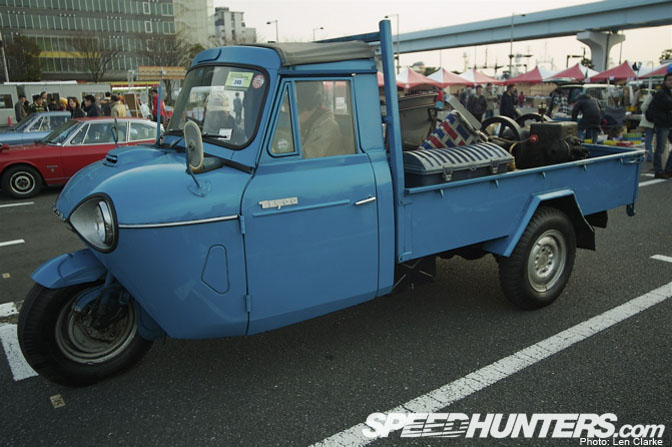 Here's
a three-wheeled Mazda T2000 truck, a development of the "auto
rickshaws" first built in 1931. This example is from closer to 1960
when production of these three-wheeled trucks ceased.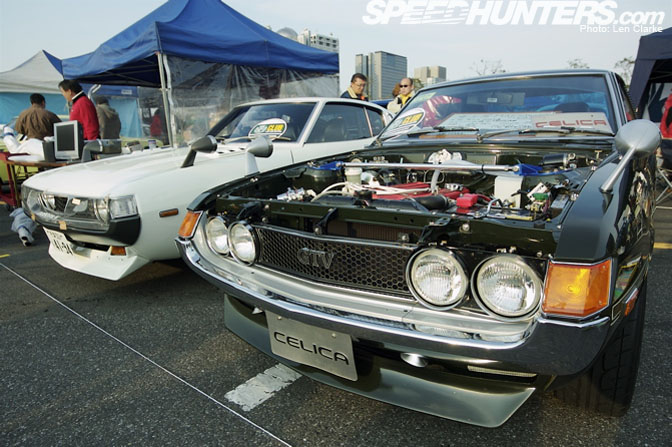 Celica GTVs.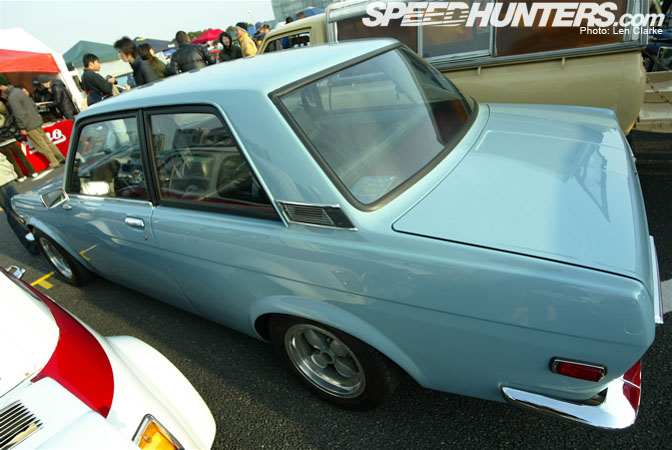 One of my favourite Japanese car designs ever, the Datsun Bluebird 510.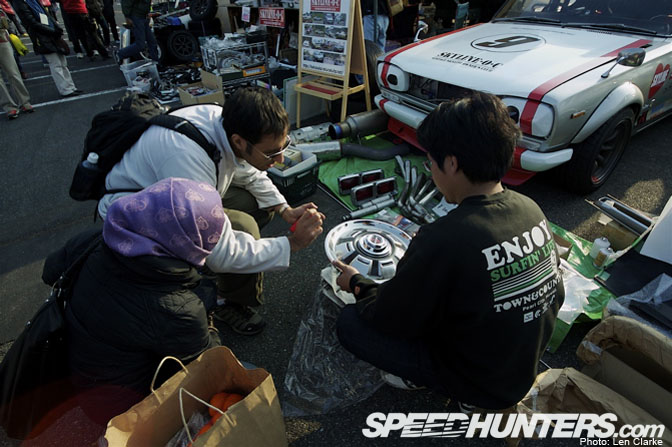 Making a deal – a foreigner negotiates with the seller of some old parts, Hakosuka in the background.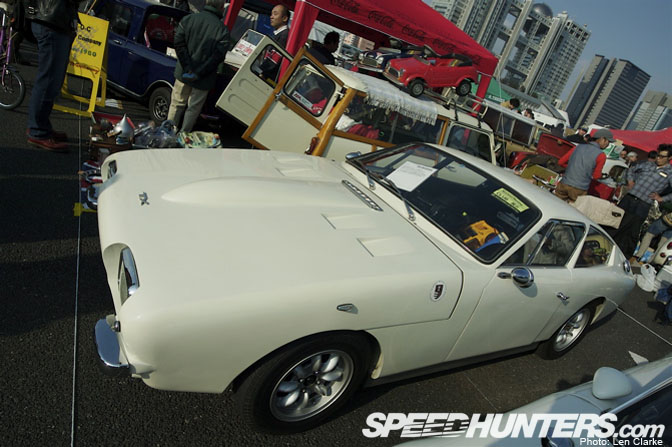 Probably
rarer than any other car at the event.  A 1965 Fairthorpe Rockette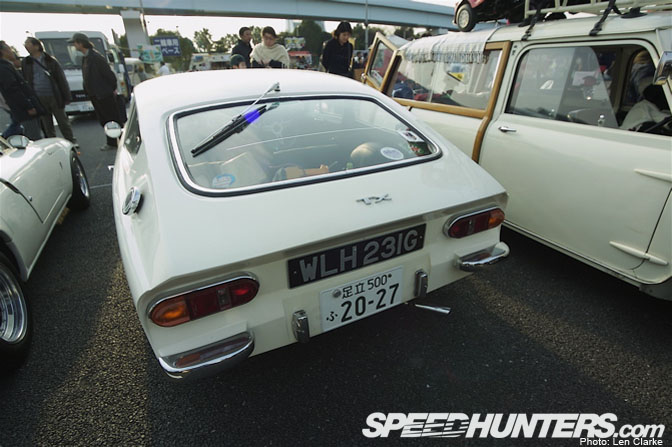 Fairthorpe built just 700 cars throughout the entire 22-year life of
the company, between 1954 and 1976!
Old and Stately, a 1958 Nissan Bluebird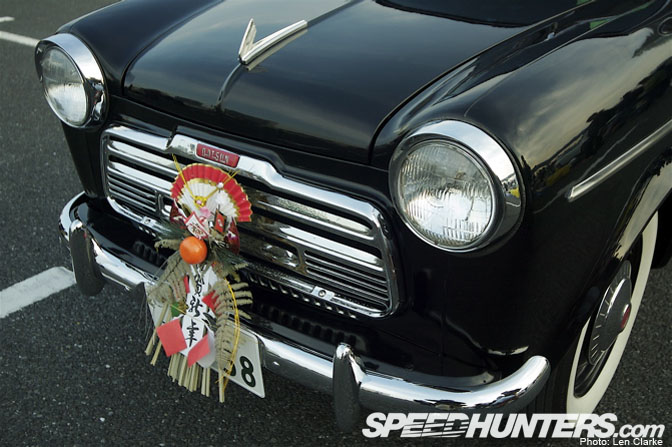 … this was VIP back in the day!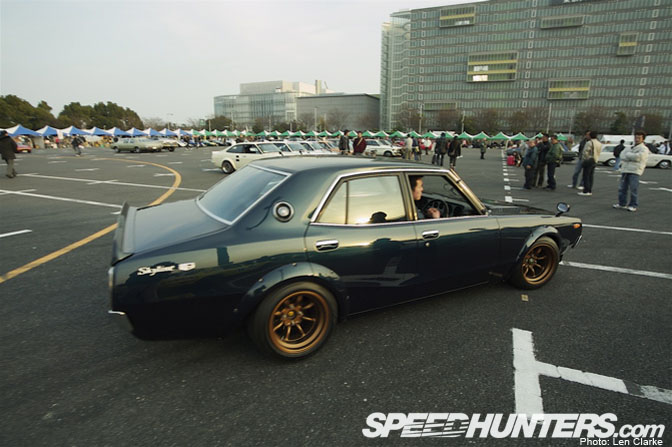 A couple Kenmeri Skylines.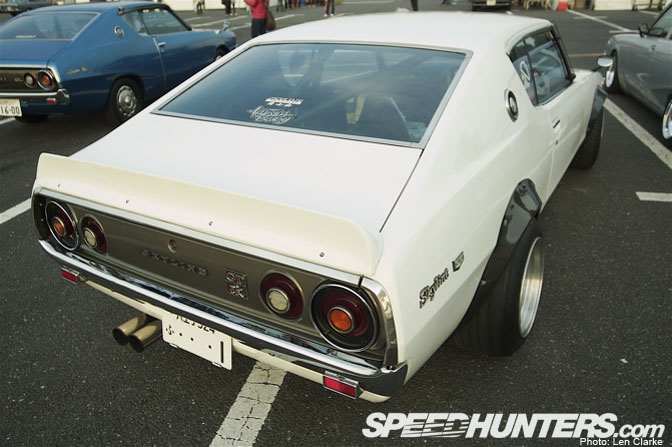 so Sweet!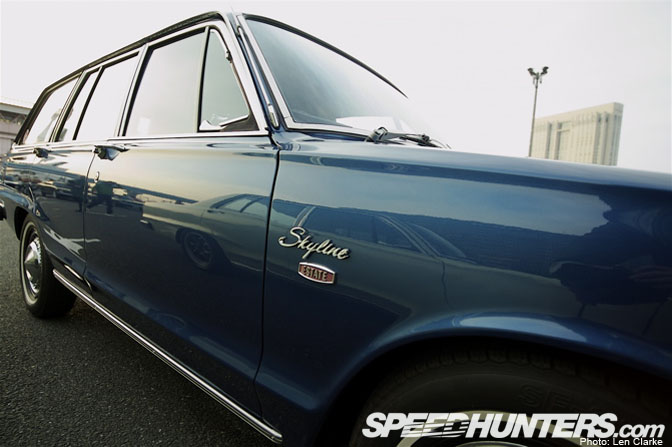 Old Skyline estate framing a 2000GT.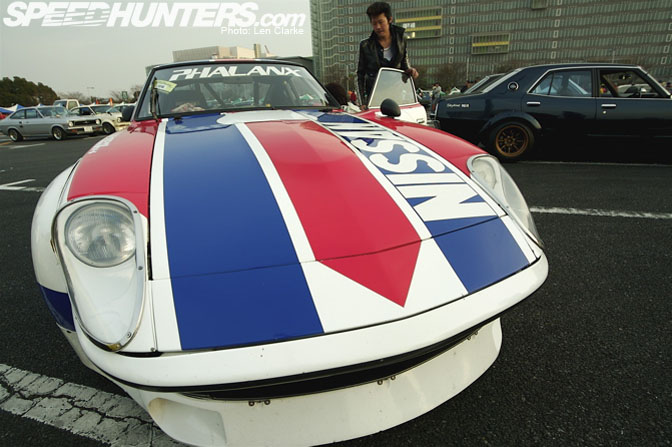 Getting ready to roll!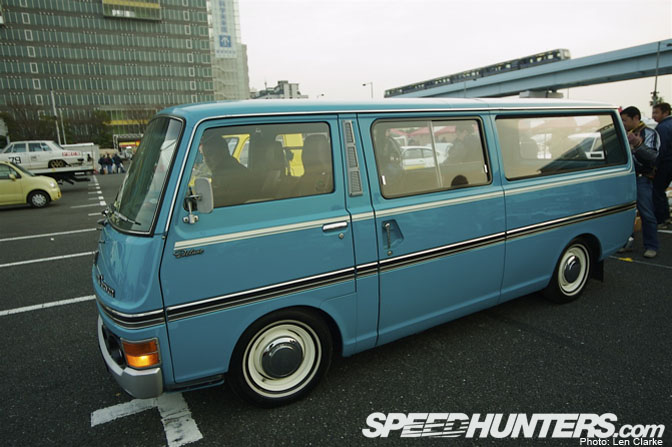 1975 Toyota Caravan – low and slow!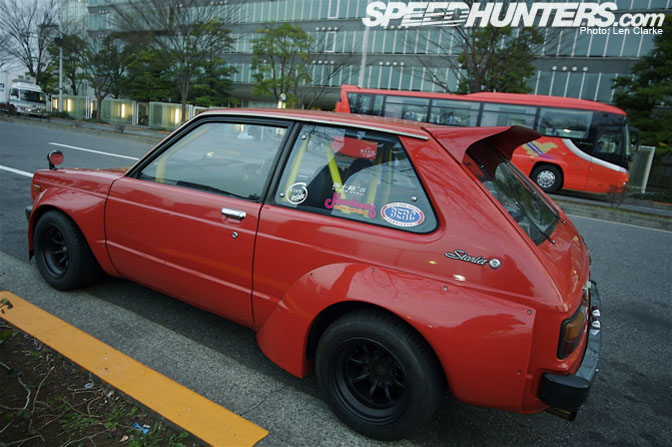 Finally, on my out I spotted this early eighties Toyota Starlet – what a wicked interpretation of this cute little runabout.

Hope you enjoyed these shots from the New Year's Meeting.
-Len Clarke