This project began to take shape back in 2005 when Pedro Carvalho, who
always had a soft spot for the old Corolla TwinCam, bought an old red
hachiroku.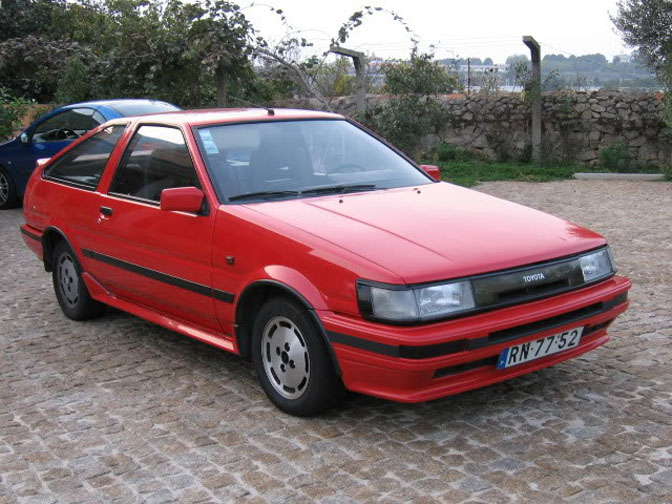 The car was now on its 7th owner…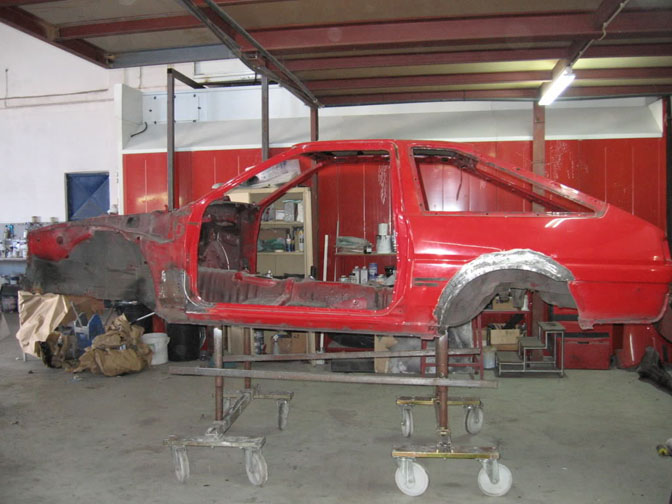 …It was looking tired and had been poorly maintained with some evidence of a front collision.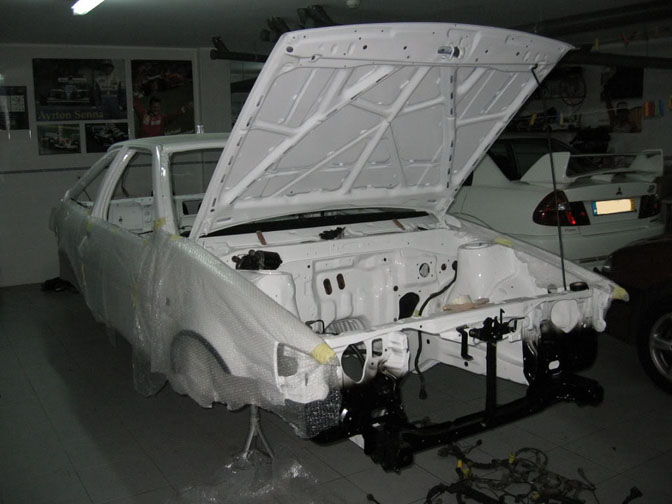 He didn't drive the car a lot, in fact disassembly began the day he bought it.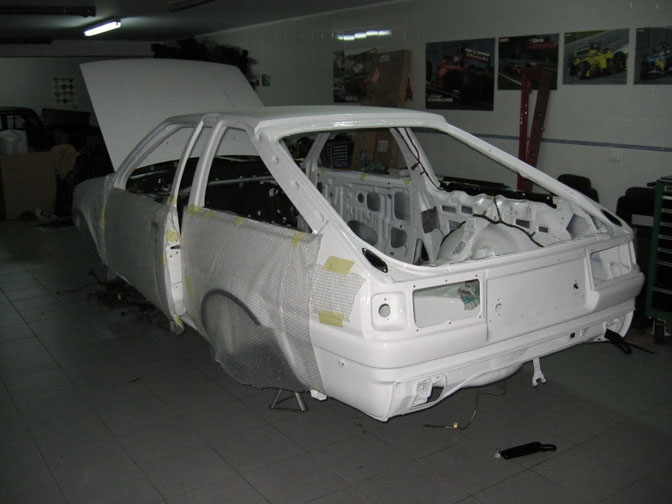 The body was fixed and straightened and in 2007 it was finally painted in Toyota's Super White.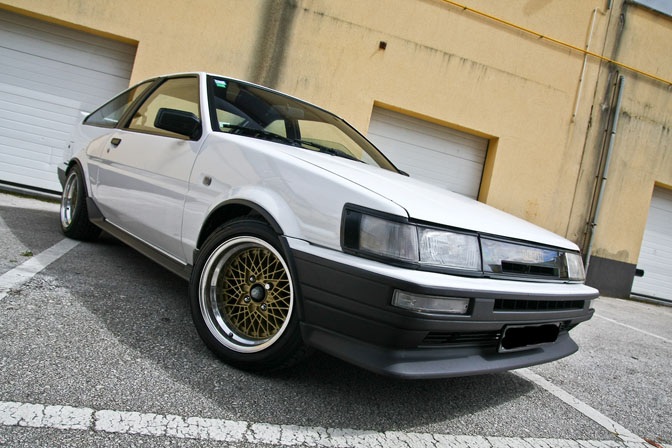 In 2008 the now absolutely mint AE86 was ready to be unleashed on the road and indeed the race track.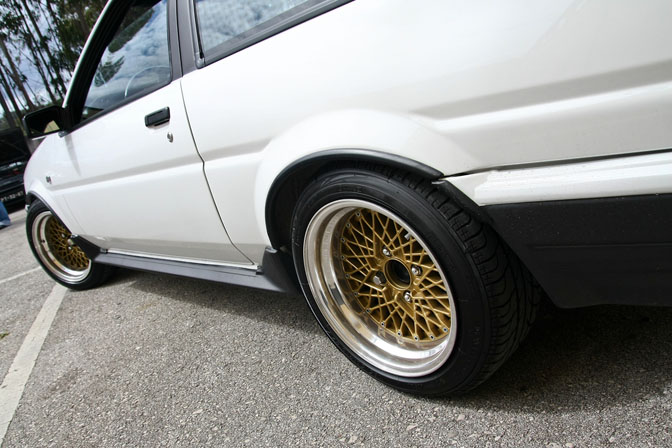 Koni shocks and TRD springs were fitted…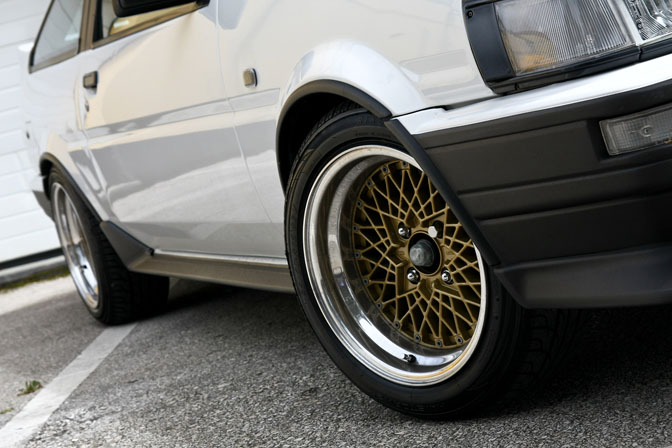 … along with SSR Mesh Wheels to give it looks to die for.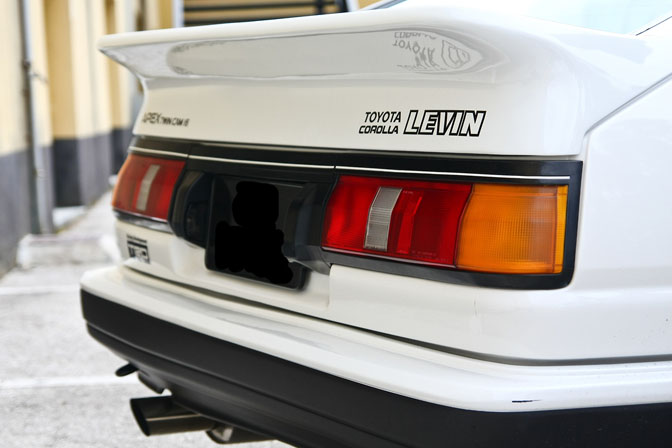 The TRD ducktail and JDM whiteline tail lights give the car a lot more character.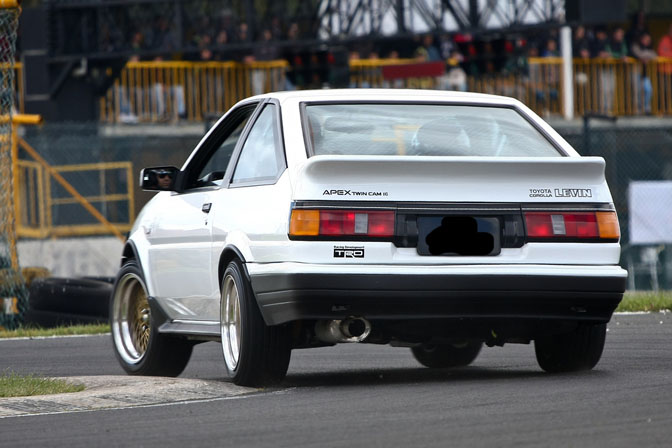 In 2010 the car will enter some more track days and Pedro planning to swap the engine for a 20v Blacktop.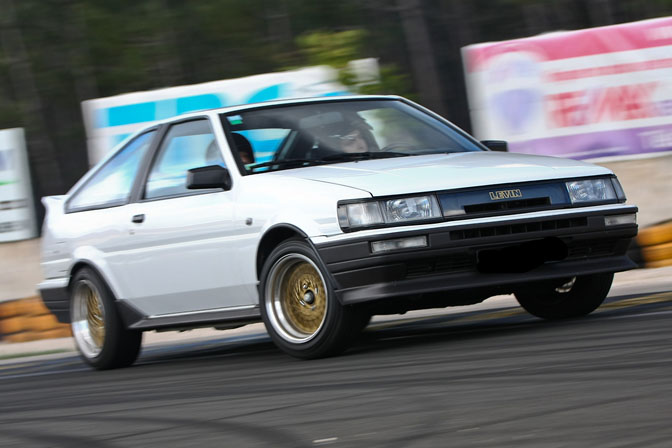 Engine: 
TRD head gasket, TRD spark-plug wires, Wiseco 86.5 mm forged pistons, ARP con-rod screws, TRD 4-1 exhaust manifold, Cylinder head lowered 0.5 mm, Ported and polished intake and inlet manifold, Toda Racing valve springs, Touches from a Yaris 1.0, CATCAMS 7105137 (264º/252º) camshafts with 8.9mm lift, T3 adjustable pulleys, Denso Iridium spark plugs, Gizzmo CAMFC, AE92 engine block, Electric fan.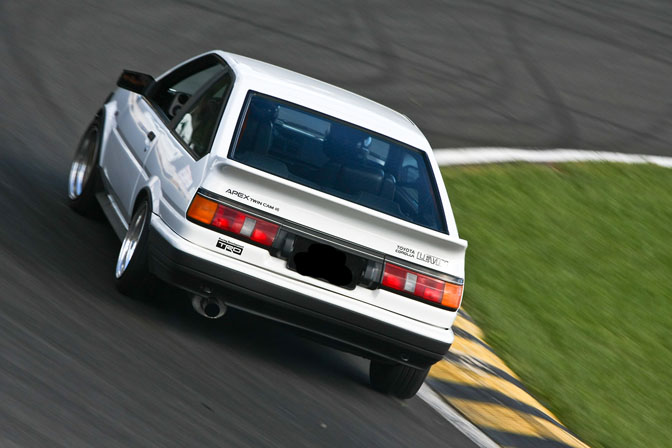 Suspension: 
Koni Sport shocks, TRD springs, RCA's T3, Cusco adjustable sway bar, Powerflex bushes, MadAE86 anti-roll bar
Brakes:
Goodridge braking lines, Mintex brake pads, Motul RBF600 brake fluid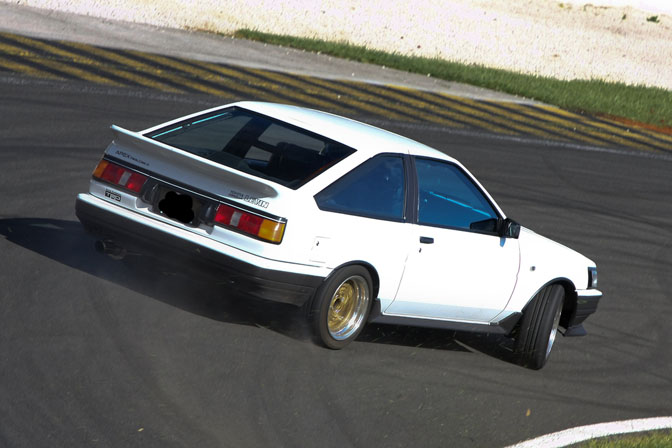 Transmission: 
KAAZ 2 way LSD, TRD Quick shift, 4.77 final ratio
Exterior: 
TRD boot lid Spoiler, Whiteline tail lights, Clear front and rear turn signals, Super White II paintjob, Complete Kouki look, Original side skirts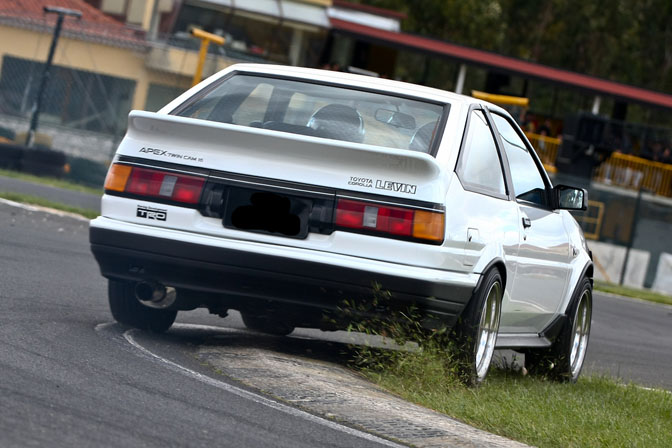 Interior: 
Kouki Interior, Black headlining, Upholstered in black leather and cloth, Celica AT200 head unit 
Wheels and Tires: 
7,5J x 15" e 8 J x 15" SSR Mesh alloys with 195/50 R15 tires
-Speedhunters