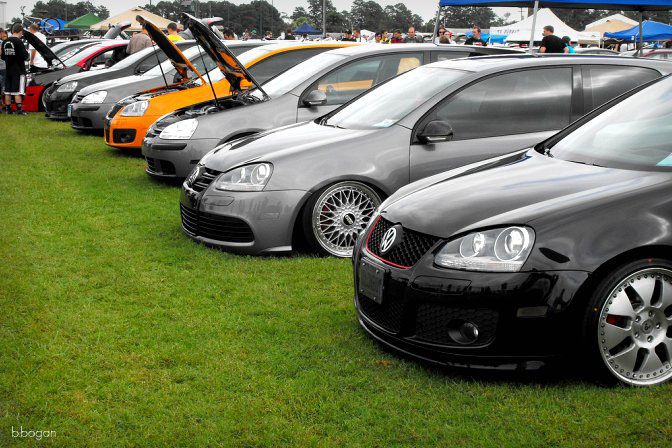 Hello fellow Speedhunters! My name is Brian Bogan and I live on the Eastern Shore of Virginia, about an hour south of Ocean City, Maryland. OC is the home to several car shows and cruise ins a year, most notably H2O. This show has become one of the premier VW and Audi shows in the country, ballooning to over a thousand show cars, with several thousand cars in attendance over the two day show. This was the 12th anniversary of this show, and by far the biggest and wettest.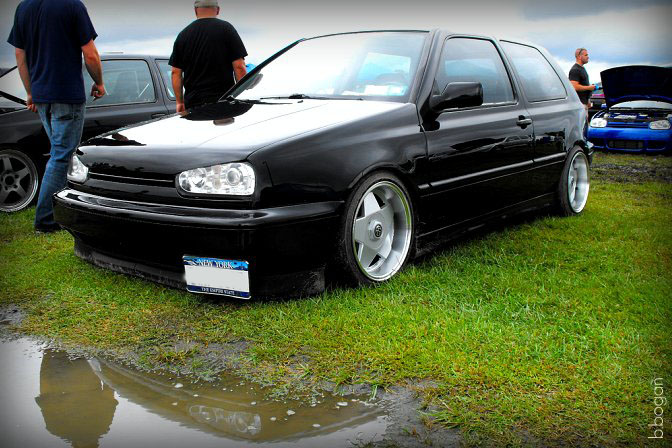 Saturday is the big BBQ and music fest where everyone can come and just hang out and get some first glimpses of the cars. Just driving anywhere around the strip is like a show in itself with modded euros everywhere you look. Its crazy how the town gets taken over by tons of low, loud, VWs. Sunday is the big show and by mid morning the rain had stopped and the cars started rolling in.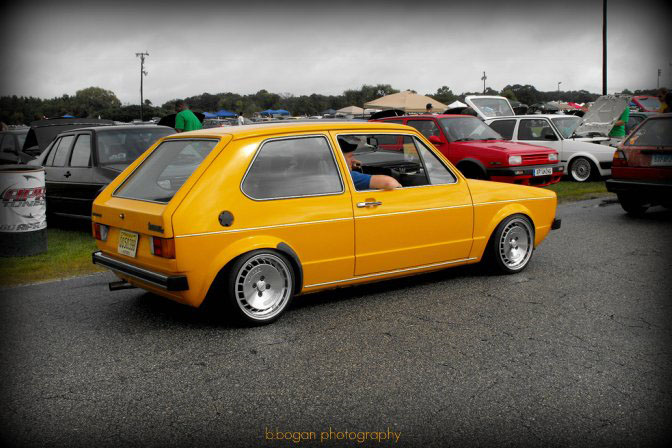 For a wheel connoisseur such as myself this was like a playground, actually it was hard to pick out full car shots, I had so many close ups of wheels.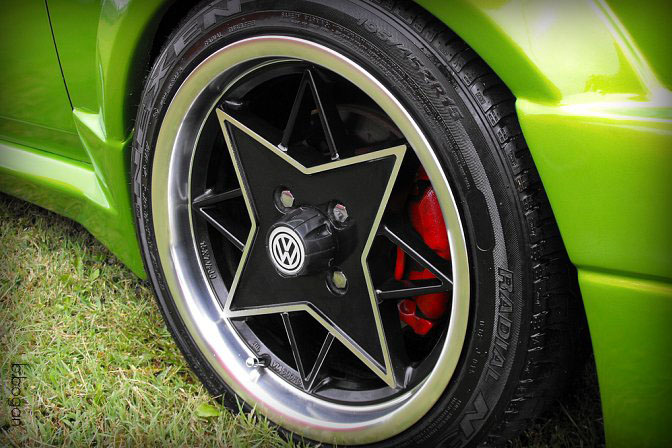 Air suspension and shaved engine bays were popular this year, with plenty of cars showcasing coilover induced drops as well.
The BBS RS was certainly the most popular wheel with several enthusiast getting creative with how they have restored their wheels.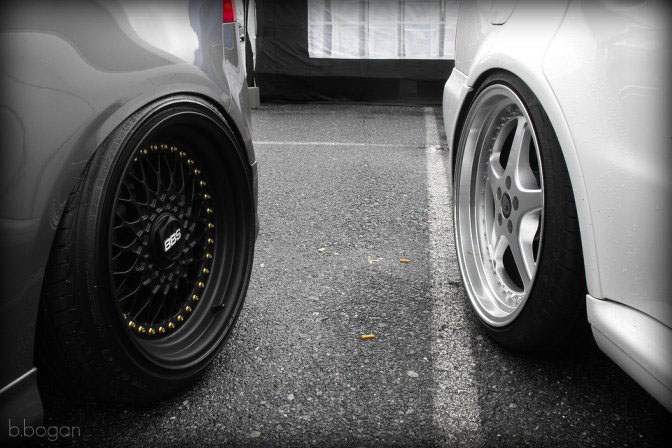 This matte black set with gold bolts looked amazing.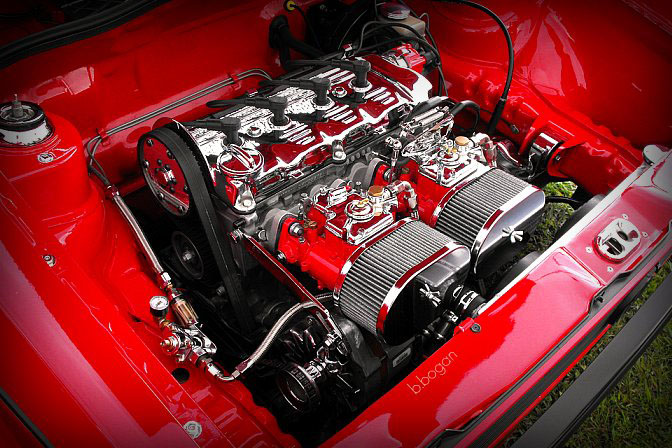 Did I mention shaved bays?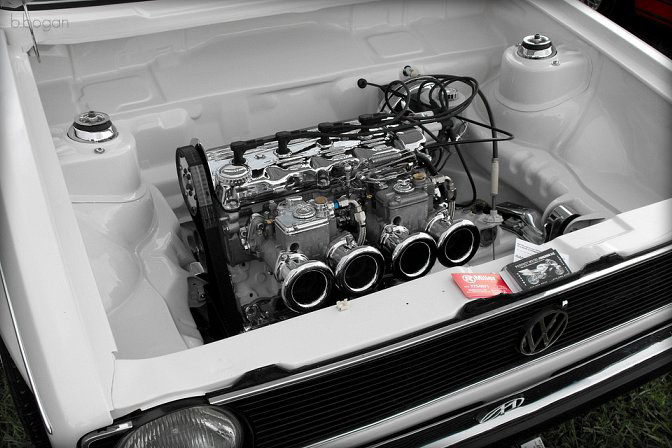 Many people debut their cars at H2O and often spend many late nights in the shop in the weeks leading up to the show. This swallowtail rabbit looked like it had just come from the paint booth.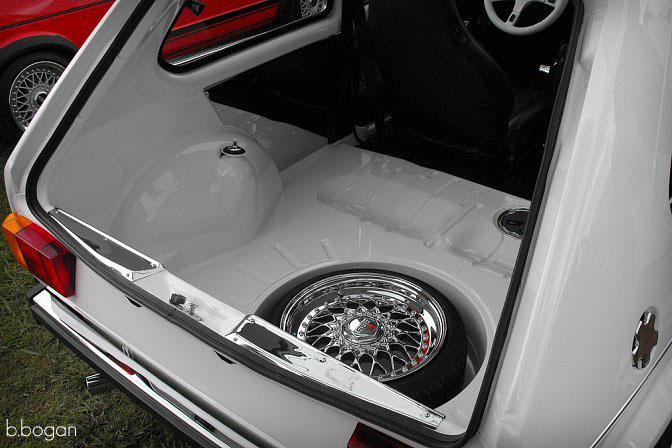 The shaving didn't stop in the engine bay either!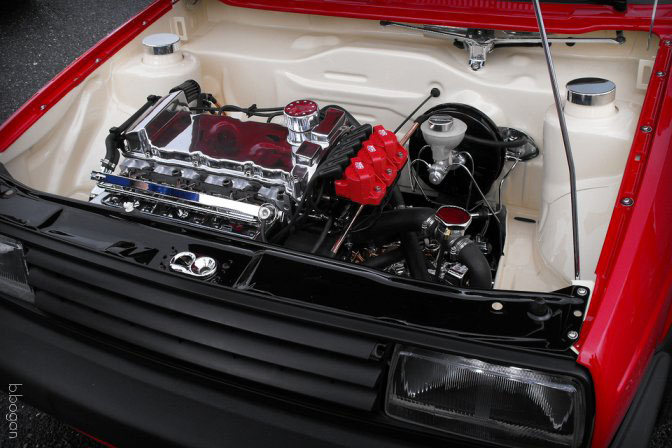 This MkII Jetta was part of the invite only Top Dawg competition, a mini show within a show for what the judges believe to be best of the best. It got a lot of attention when it drove off it's *ahem* trailer, and the crowd only got bigger when the owner popped the hood. The VR6 was still in the final stages of tuning which is apparently why it was on the trailer but if I had a chromed transaxle I wouldn't do a lot of driving in the rain either.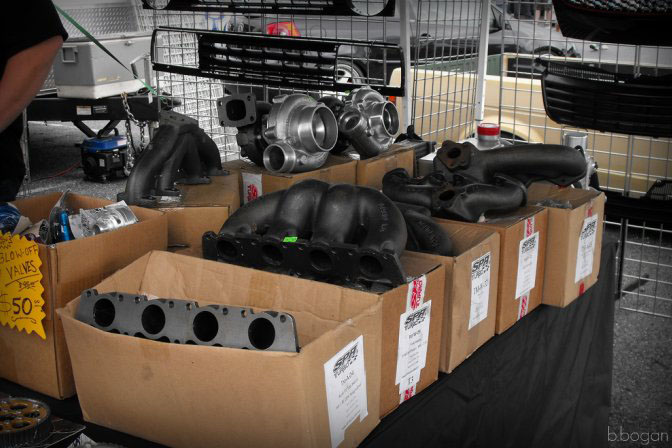 Lots of vendors are always on hand showing off their products, from turbos to tee shirts.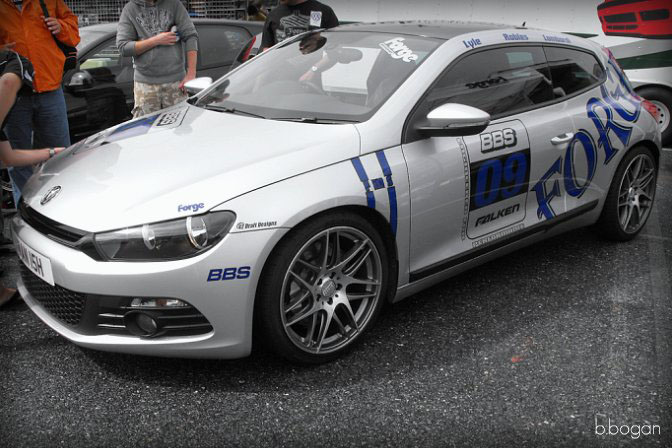 APR Tuning, the main show sponsor, was doing re-flashes on site and Forge brought over a new Scirocco to make us want what we can't have even more.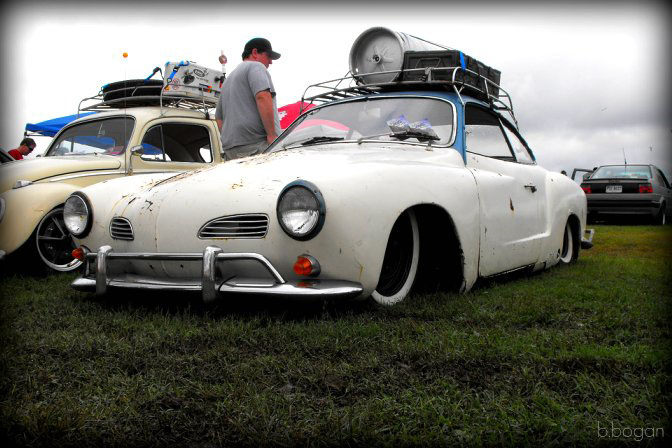 Air cooled cars had their own category this year and made a strong, if not big, showing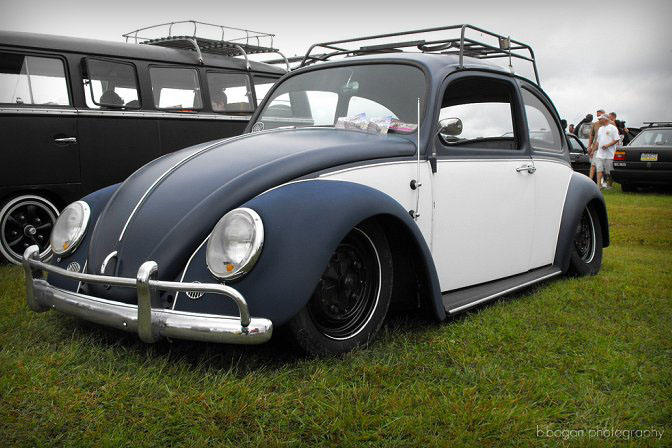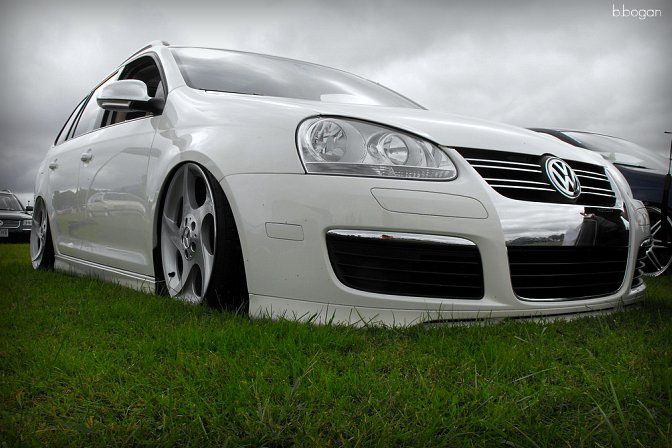 This Jetta Wagon wearing Mercedes wheels and sporting air bags shows you what a difference just a drop and a set of wheels can do.
One blog post cannot begin to describe the experience of H2O, you simply must experience it. See you in September!
-Brian Bogan