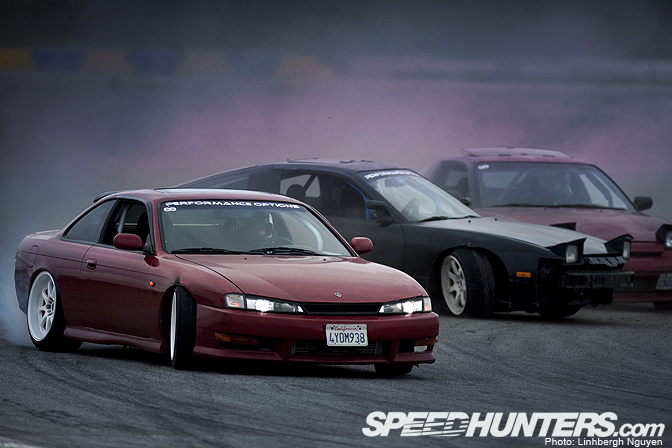 In the previous blog post about the Hellaflush 3.5 event, I mentioned how this event is more so of an automotive festival than a mere car showcase. Think of it like Japan's Nismo Festival, or the Mooneyes Xmas Show in the United States. It's a celebration of all things automotive.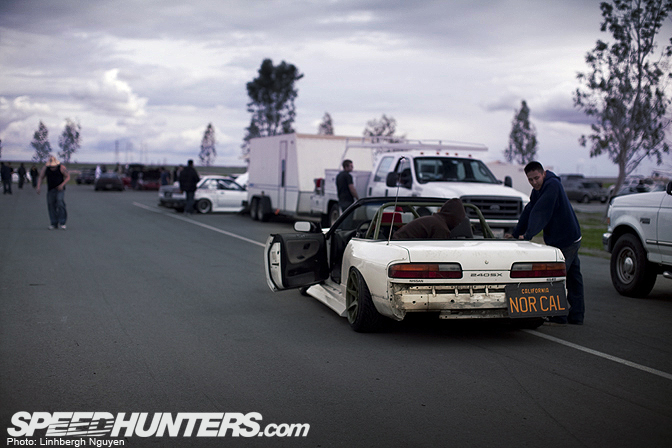 Throughout the event at the Buttonwillow racetrack, there were cars that would please all manner of car enthusiasts; from people that appreciate their cars as a rolling art form, to people that practice the discipline of going as fast as they can around a racetrack, and finally the people that just enjoy burning up rubber while sliding their respective cars with their closest buddies.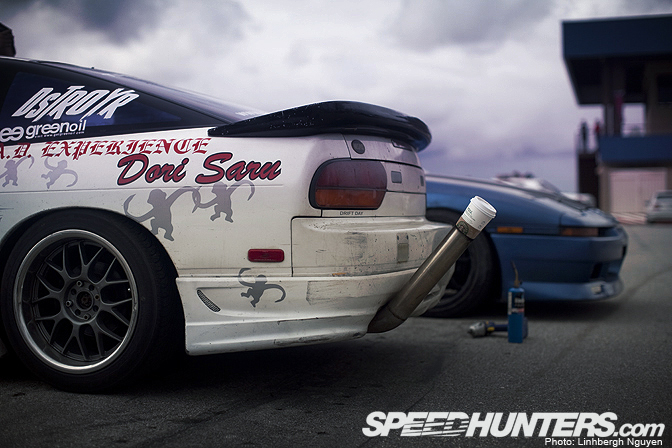 In this second and last look at the Hellaflush 3.5 event, we're going to take at gander at the team drift competition that was held.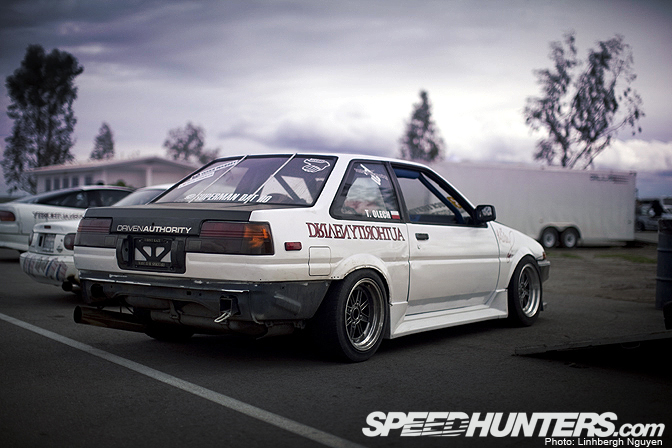 Six teams competed for a prize of $1000 cash. The different teams' names were as eclectic as the group people people that were behind them. There was team Wolf Reign, Dori Sau, Failed, Switch Blade, Miley Does Dallas, and the extremely cryptic team name, "#:".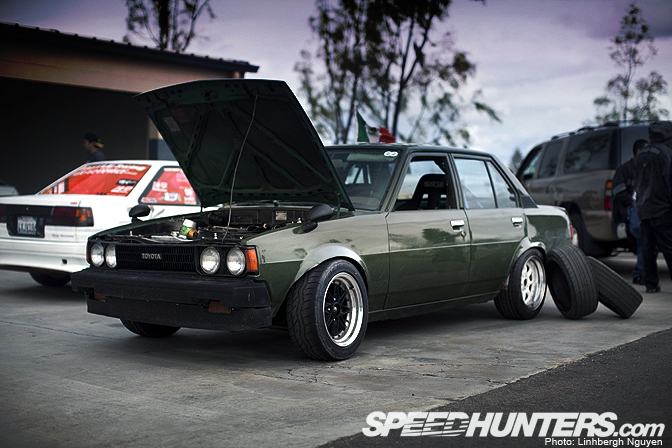 It's quite a sight to see this early 80s four door Corolla out drifting. I just love the color!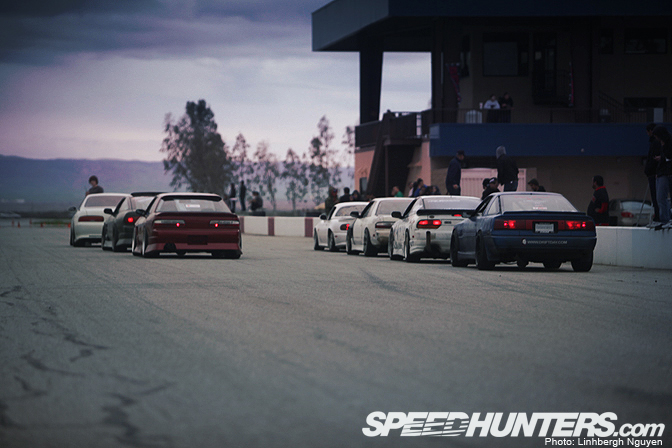 Seeing a line up of drift cars sitting on the grid reminded me that the Formula D season is right around the corner. It was great to be out smelling burnt tires and race fuel again.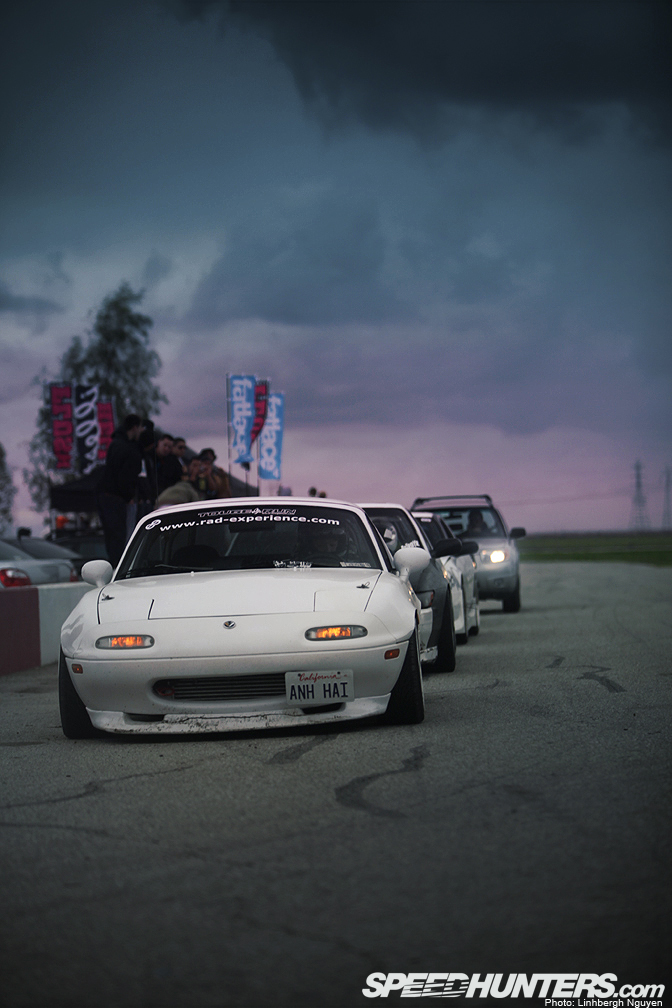 This is the NA8CE Miata that belongs to the Dori Saru driver, Tony Pham (pictured above). I was lucky enough to get a ride along with Tony for a few laps after the team drift competition. Being in a Miata always makes me want to get another one….
And I do have to say that part of the Buttonwillow track that they sectioned off for the drifters is an absolutely fantastic track. I witnessed Tony link up the whole course and even maji the straights in his turbo boosted jelly bean.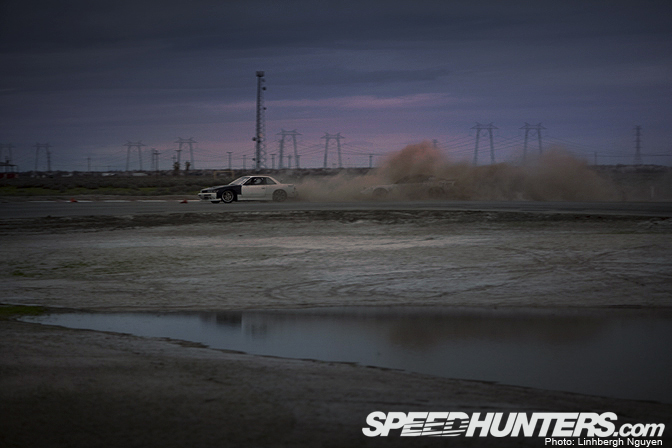 If there was one song that would describe how the team drifting competition went, I'd have to say that Herb Alpert's "Spanish Flea" would be a perfect match!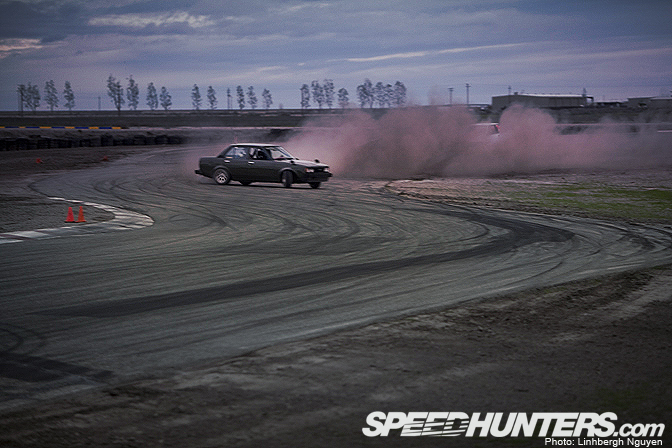 Take the Corolla that I previously mentioned above with the Heineken
catch can. He goes straight into the dirt where the our prestigious judges start judging and a giant cloud of dust follows in his wake. His drift buddies are clearly blinded by the dust….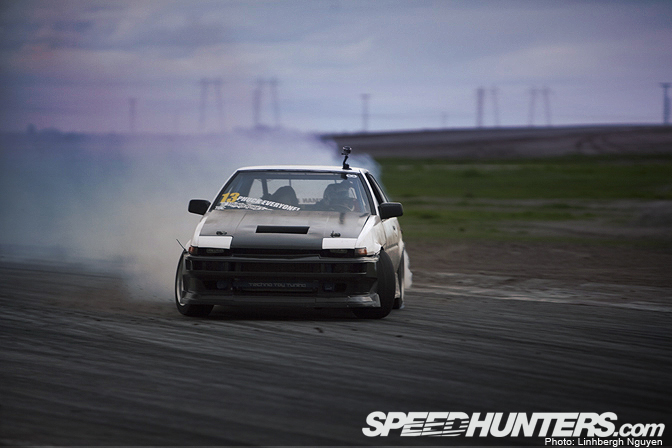 Its amazing to see all the drivers out there once again under zero pressure and the only worry that they have is to just have fun. That's what it is all about, right?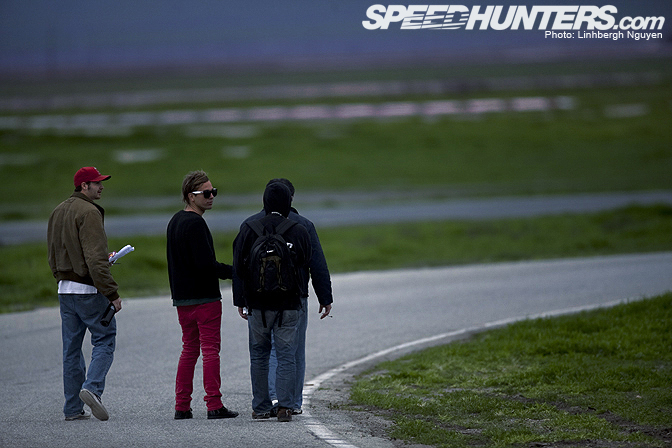 The overall experience was something that is rarely seen these days in the industry. It was a relaxed and informal meet with a relaxed with very informal competitions and driving sessions. It just brought together a great vibe throughout the event. There was great cars to be seen, great driving to spectate, and most important of all, there were great people to just spend time with.
After spending so much time in the professional circles, it was great to just hang out on a grassroots level once again. I hope to see more automotive festivals like these very soon.
-Linhbergh
P.S. I'd like to extend a thank you to Larry
Chen for letting me borrow his massive lenses for a few shots. Some of
the shots in this post were made possible by his black hole sized light
capture devices. Head on over to his website drift fotos for more images from the event!