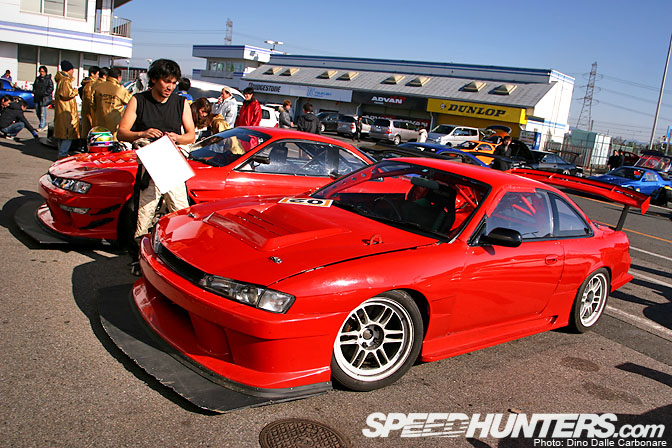 Not sure if this has ever been done before but for this Car Spotlight from the recent Battle Evome event at Tsukuba I'd like to focus on two cars, the Exceed Moat 08A & 07B S14s. These impressively fast Silvias are owned by the Horikoshi brothers that for years have been competing in amateur time attack events, slowly building up their cars and honing their skills resulting in some seriously impressive times.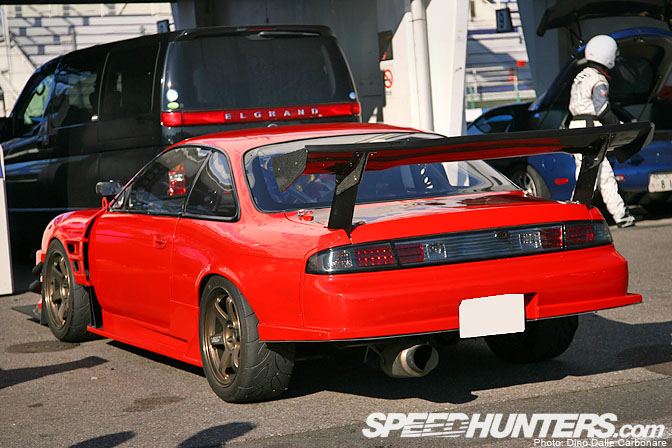 This is the 07B, driven by Hiro, and has so far managed a best time of 57"747, easily distinguished by the glossy carbon rear wing.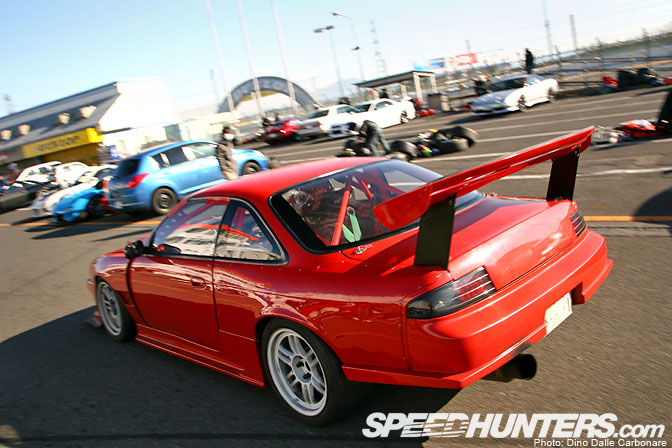 The 08A driven by Tsutomu has managed to go a little faster with a 57"263 making it the second fastest car at the Battle Evome events behind the crazy Scorch S15. Notice the taller orange wing…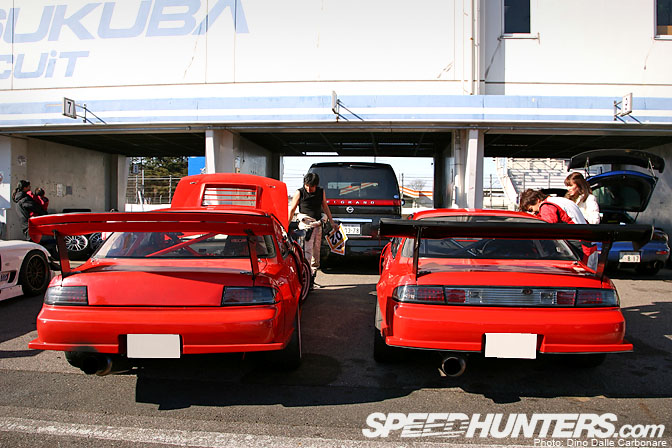 …and that weird lightweight trunk lid that covers up the center section.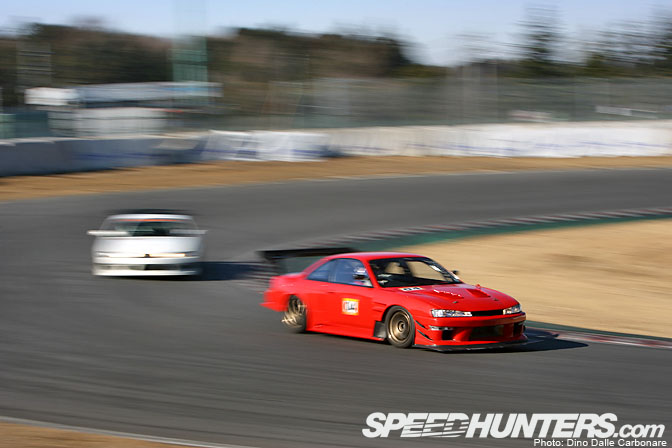 Hiro in action.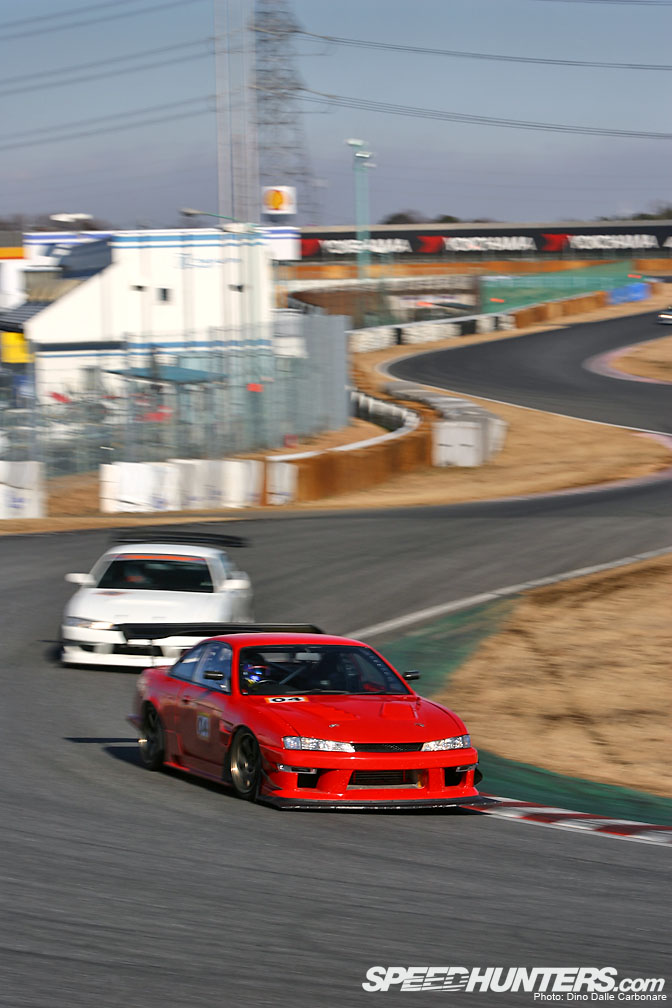 Both cars are built up like all high-end time attack machines that we are used to seeing at Super Lap Battle events with a fully stripped, seam and spot welded chassis and race-regulation roll cage.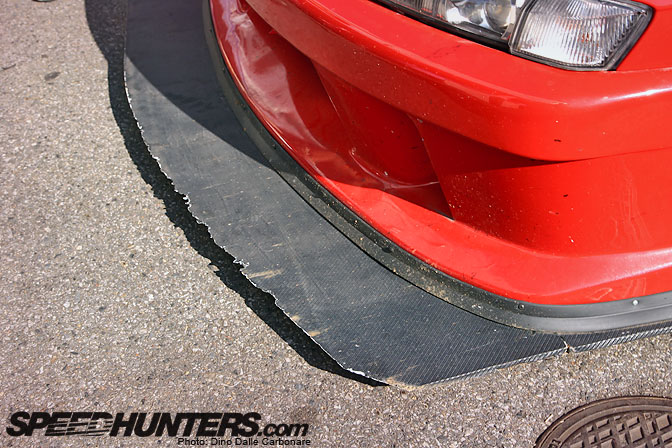 The massive carbon fiber lip spoiler sure has a hard life, scraping at almost every corner while trying to keep the front end of the car planted.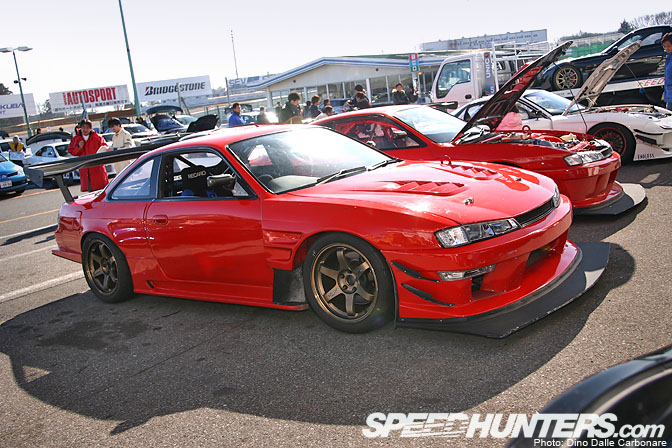 Both cars run them and you really have to make sure not to step on them when walking around the front!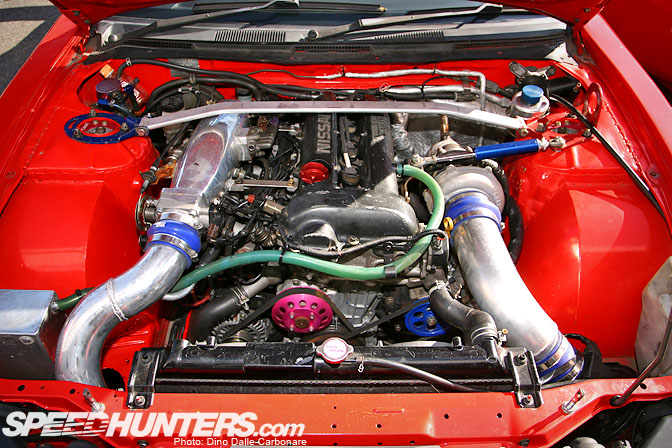 Both cars run a similar spec. The engine is built by Yashio Factory and features a 2.2L stroker kit along with a HKS GT3037 turbine. The inlet plenum is another Yashio Factory part, there to help feed each of the four cylinders with the same amount of air. The numbers speak for themselves, 530 HP at 6,750 rpm and 458 lb/ft at 5,000 rpm.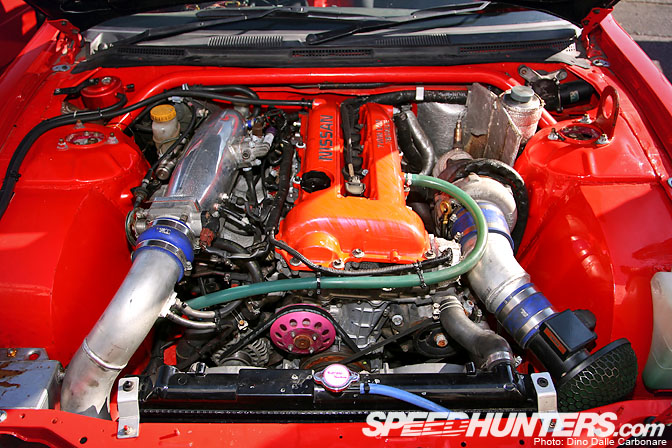 The 08A seems to be running a slightly bigger blower with potentially more power. Bother cars have tubbed front wheel arches, something that at least for the 08A was done after the car was badly crashed at Tsukuba.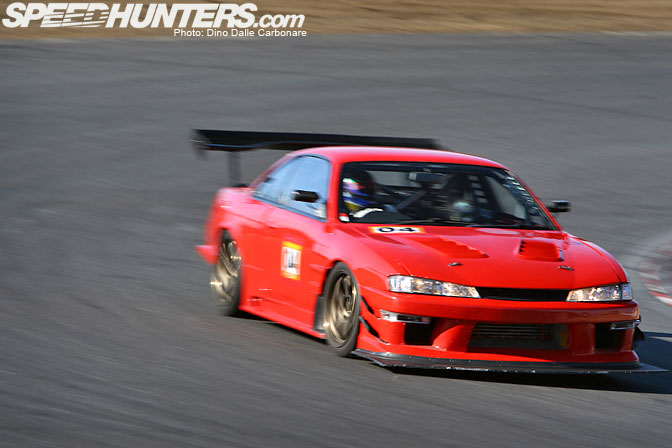 I wish the best of luck to the Horikoshi brothers, maybe 2010 will be the year you guys will get a 56" lap. Ganbatte Kudasai!
-Dino Dalle Carbonare