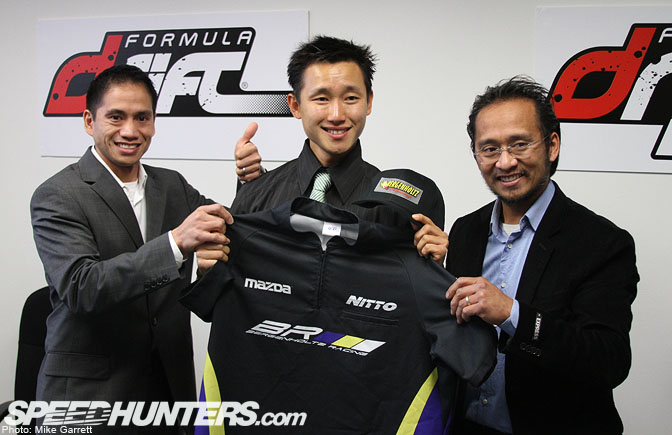 I just got back from the Formula Drift offices in downtown Long Beach where Bergenholtz Racing announced the new driver of their Mazda RX8 for the 2010 Formula Drift season.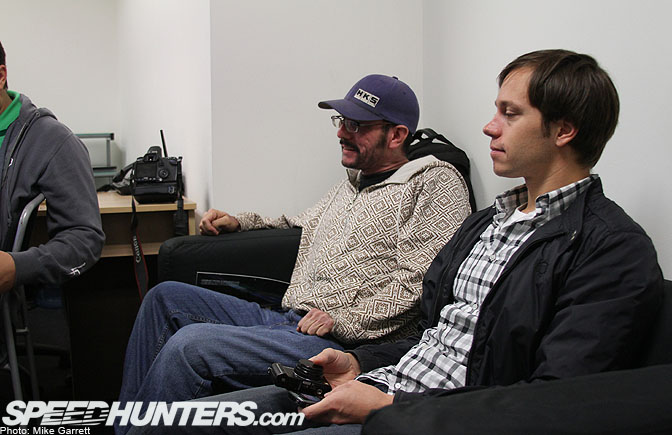 I arrived at the office to find some of my fellow media guys anticipating the big news. Who would be replacing Justin Pawlak in the Bergenholtz RX8 this year?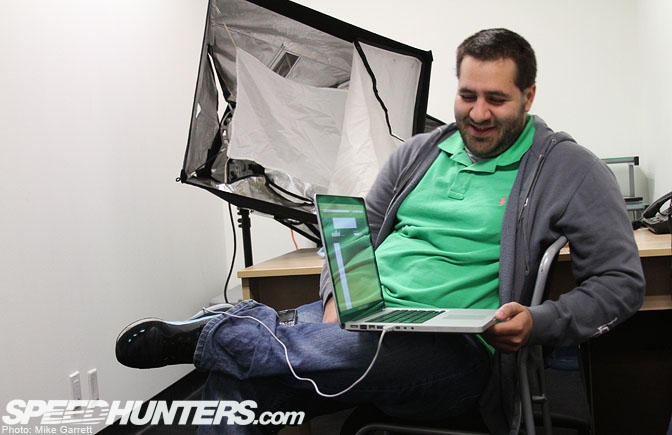 Joey Redmond from Wrecked Magazine had his laptop out, ready to post the news as soon it broke. Smart one.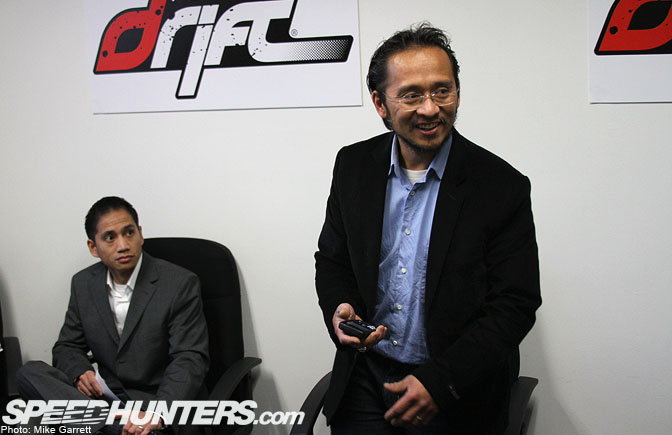 Meanwhile Ed and Ron Bergenholtz were a little nervous as the time came to introduce the new driver. The whole "mystery" around the announcement added some excitement to what most teams would announce with a simple email press release.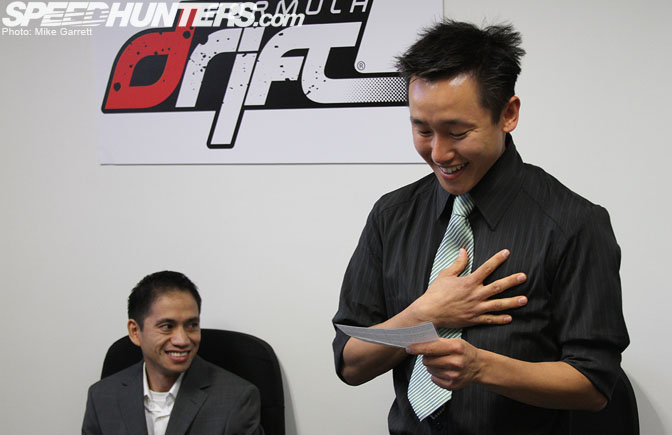 And then Joon Maeng walked through the door and took his place beside his new team members. Ed and Ron said it would be hard to replace JTP, but Joon's talent behind the wheel and work ethic made him a perfect fit for the team.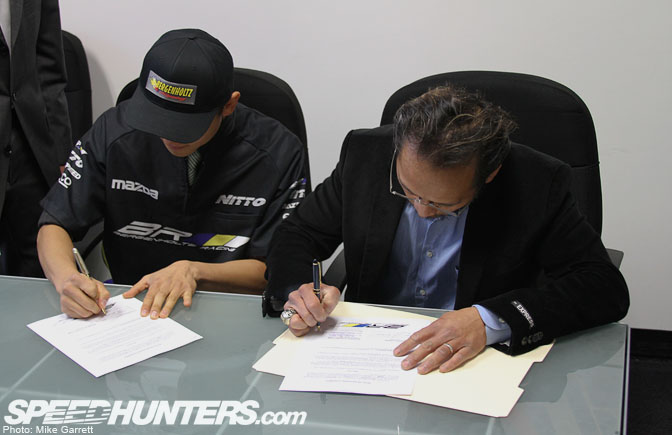 And the signing of the papers. The team will be making another "big" announcement on February 12th, and Joon will begin testing in the RX8 soon after that. With Joon stepping into a proven car with an additional 200hp over his S13, we should be seeing big things from him.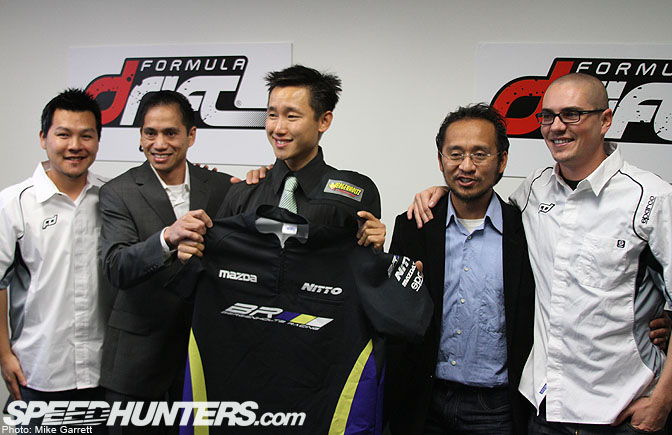 Here the guys pose with Ryan and Jim of Formula Drift.
Joon is a fan favorite, and his positive attitude has made him one of the most well-liked drivers in the series.
We can't wait to see what he does this year with his new team.
-Mike Garrett