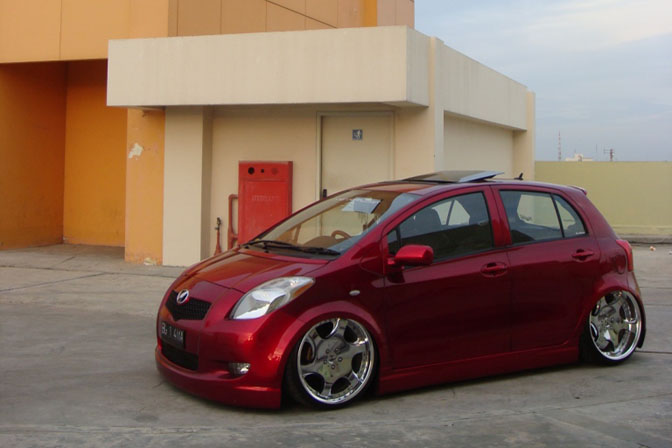 Natural progression or a fluke? You can't open a 'pic of the day thread' on a random forum without getting confronted with cars that have a killer stance. Normally you would see cars like a Impreza or Evo and of course the S-chassis cars. But we can't forget the little guys, like this Toyota Yaris or Vitz as it is known in other countries.
This particular car has its roots in Indonesia and is rolling round town on a set of 20" Weds Kranze Bazreia wheels. There isn't a lot of info about the car itself but I did spot a few items that aren't standard.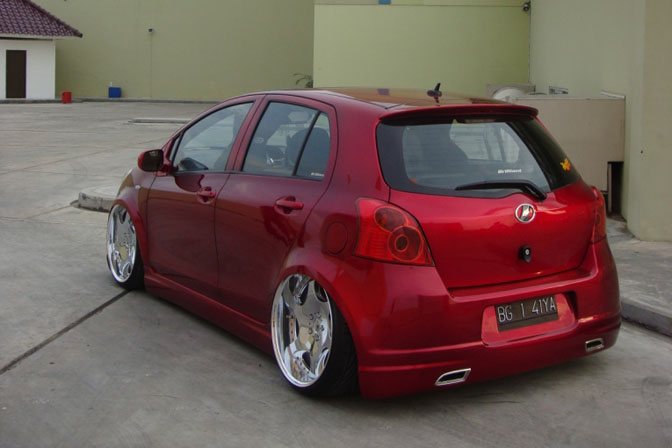 Thanks to an airbag system the wheels are tucked inside the wheel wells. When driving the owner lifts the car up for better clearance, but it surprised me to see that it still looks good when doing so. You can see a small video clip of the car on the highway here.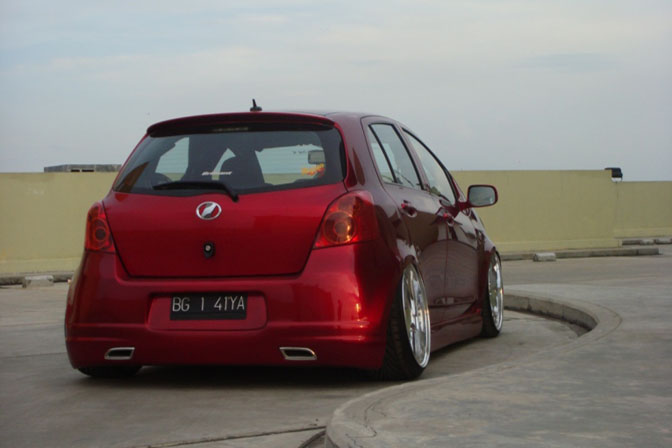 In the rear we see a modified bumper with two exhaust tips molded into it. It makes for a very clean look. I'm also guessing that the owner has painted the rear lights red.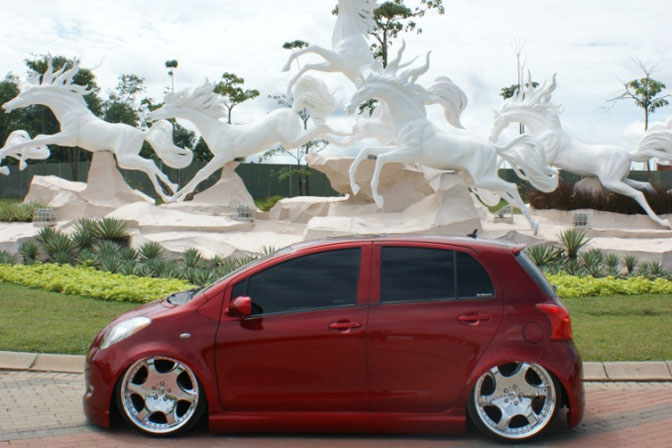 It looks like a real life Jada Toy car in this picture. I mentioned that the wheels are made Weds, they come in size 20×9" +38 in the front with 235/30/20 tires and 20×10" +12 in the rear with 245/30/20 tires.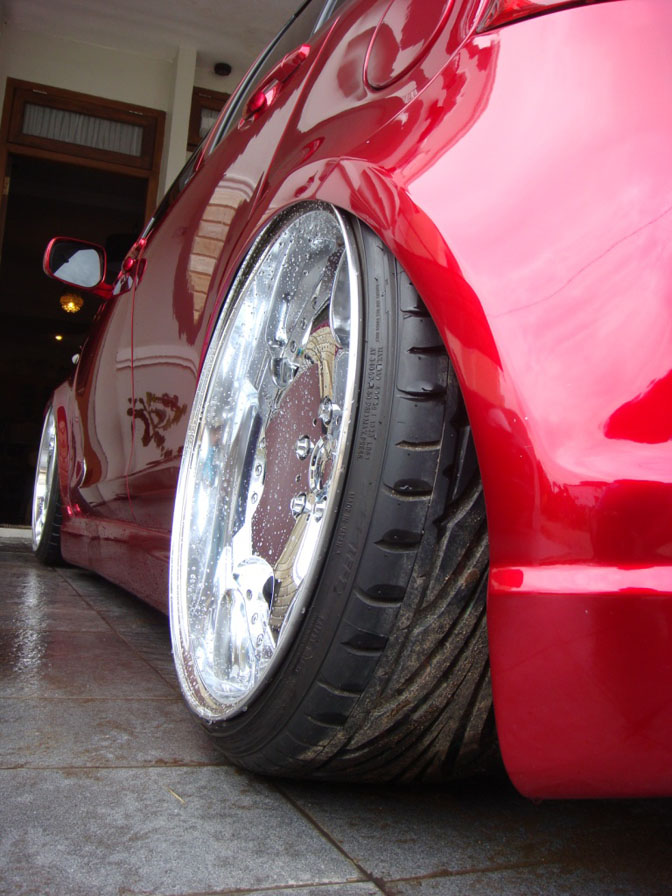 If this ain't tucked then I don't know what is. I thought it looked pretty cool and its definitely refreshing to see. Will we see more of these small cars with excessive sized wheels in the future? Or is this car a freak of nature?
-Jeroen Willemsen