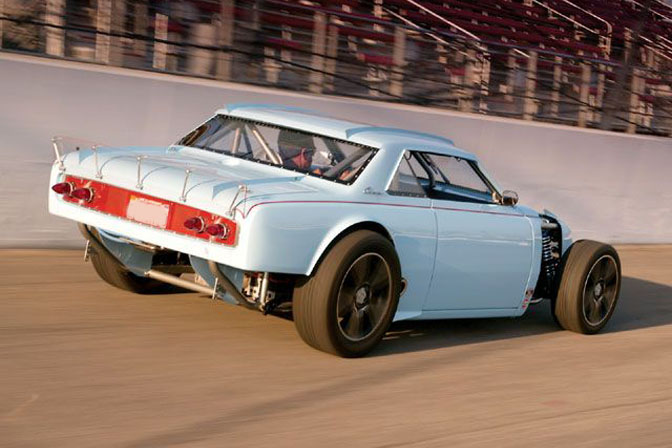 If you've ever read Hot Rod Magazine in recent years, you'll know there aren't too many Toyotas to be found in its pages. However, a few years ago Hot Rod featured this wild Toyota Corona as part of its "Dare to be Different" theme. For the magazine to feature a Toyota means it must be something special, and indeed this car is.
Built by Mitch Allread of Newhall, California, what was once a basic '68 Corona sedan is now a street-going circle track racer that also happens to stay true to its Toyota roots.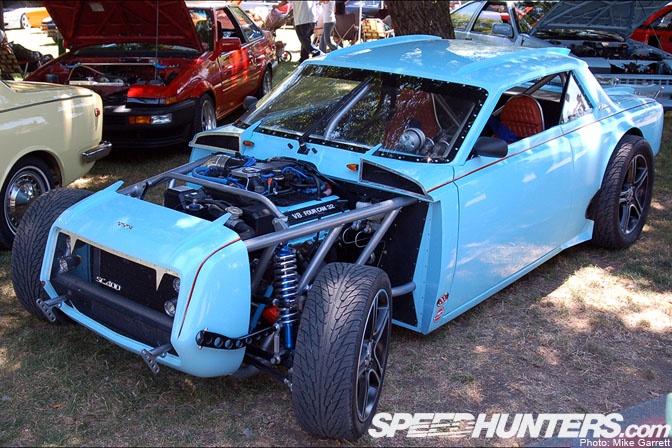 I remember looking at the car for myself at the Motoring J-Style show back in 2007, but since then I can't recall seeing it anywhere.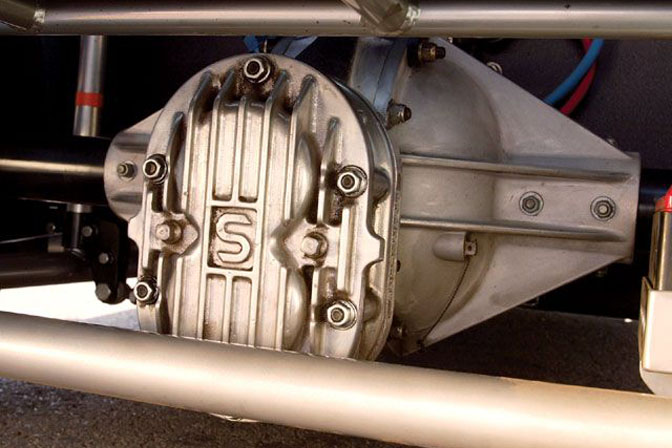 Since Mitch's career path is a race car fabricator, he had the skills and the resources necessary to transform the old Toyota into the creation you see here.The car is built around a tube-frame chassis and features trick bits like race shocks and springs, one-off suspension arms, and a quick-change rear differential.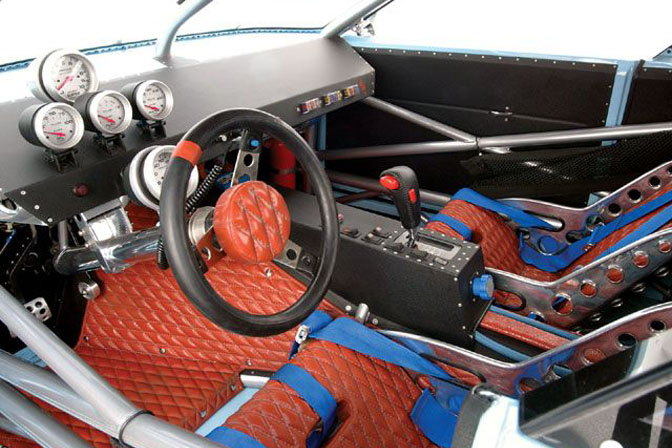 The interior looks to be complete race-spec, but amazingly the car is registered for street use.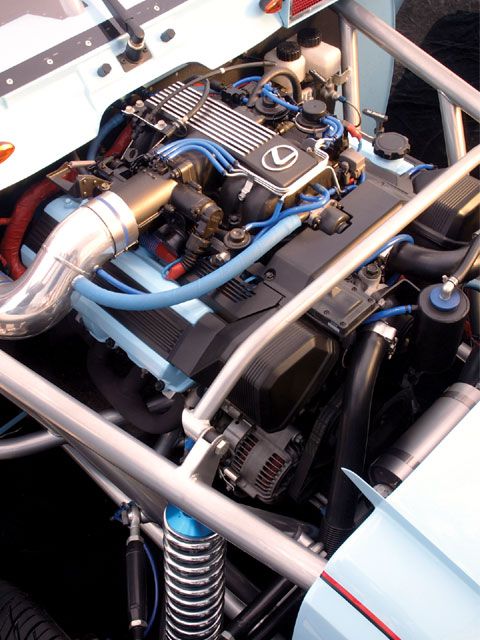 Admittedly, the tube frame chassis doesn't share a lot with the original Corona, but the interesting part is that Mitch went with a Toyota drivetrain. I'm sure you'll recognize the motor as a Toyota 1UZFE sourced from a Lexus SC400, along with it's automatic transmission. Mounted in a plush Lexus, the four-cam V8 is known as a smooth and quiet runner, but here it takes on its own exotic nature.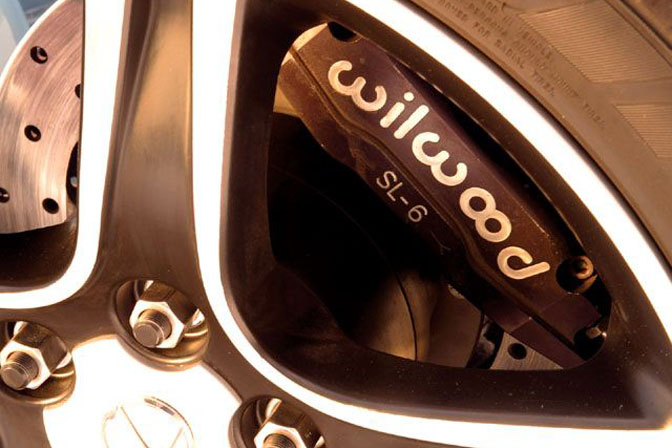 The Toyota theme continues on to the car's wheels, which are OEM pieces from an IS300, covering race-spec Wilwood brakes.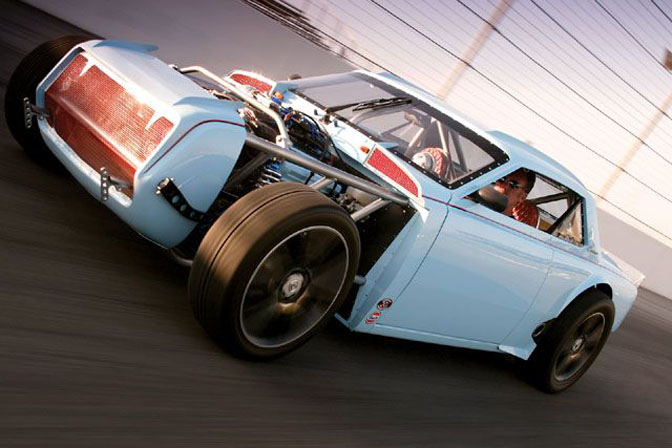 There's no doubt that this car would be an absolute thrill to take out for a canyon run, or even just cruising it down the street watching people try to figure out what the hell they just saw.
Yep, there's no better example of a maverick or misfit than this Toyota.
For more, check out the Hot Rod feature on the car.
-Mike Garrett