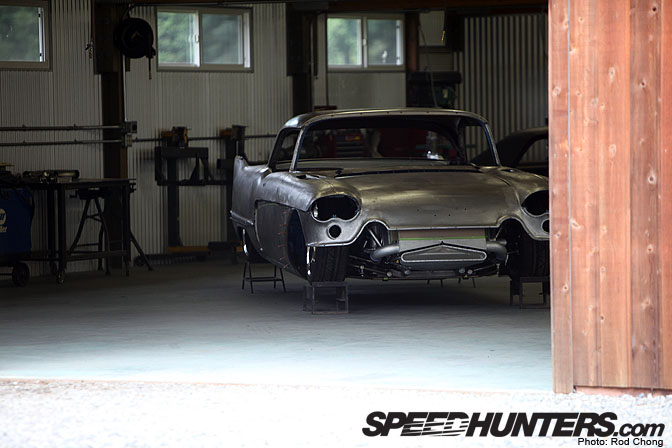 While I have your attention, with my recent feature on the Ferrambo, I'm also going to take you for a quick tour of the shop which built this oddball contraption: Divers Street Rods. Although these photos were shot last summer, I'm sure you'll find it interesting to see what wild creations Divers will be unleashing into the hot rod show car world in the next year or so.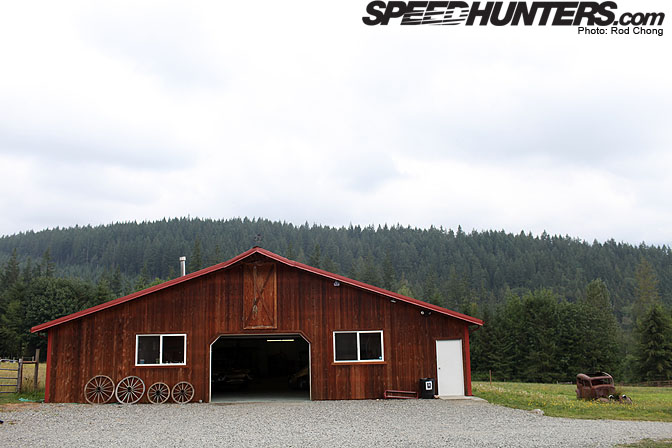 Most race shops and car builders operate out of anonymous industrial estates, but not so with Divers Street Rods. Their workshops are set up in a series of restored barns and stables in the lush Pacific Northwest just outside of Seattle, Washington, USA.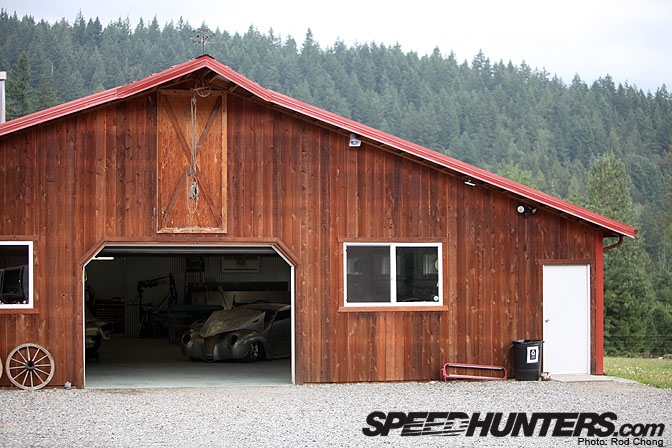 I can't think of a more idyllic location to work day in and day out on some of the wildest car builds on the planet. Let's take a peek inside.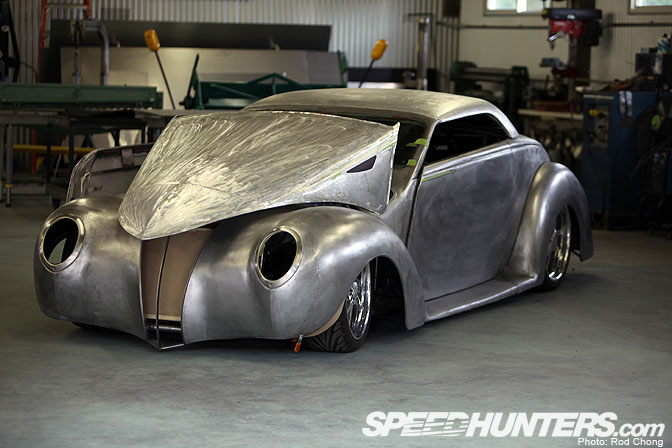 This is a project called GT '39. It combines a heavily restyled 1939 Ford shell with….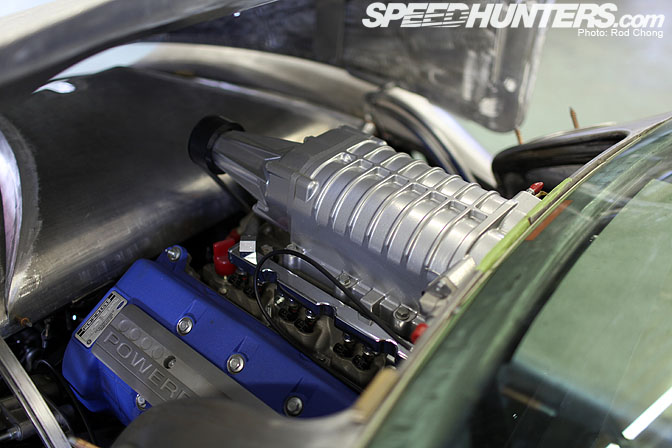 … a supercharged engine from a Ford GT. it's a similar formula to the Ferrambo: a convergence of the old with the new.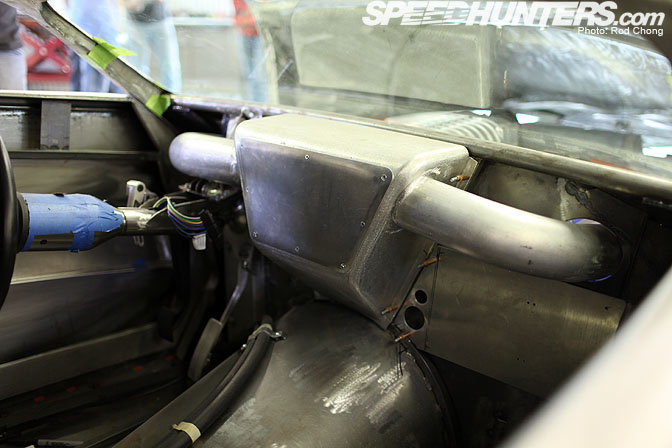 Check how the airbox penetrates the Ford's cockpit.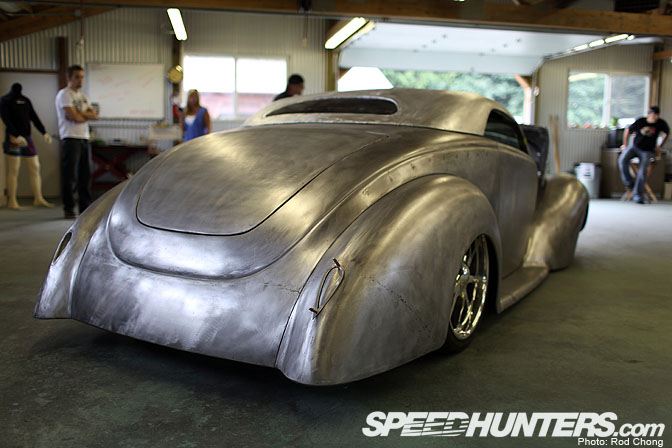 I almost prefer this car in bare metal as it carries more of the hard feeling associated with the rat side of rodding.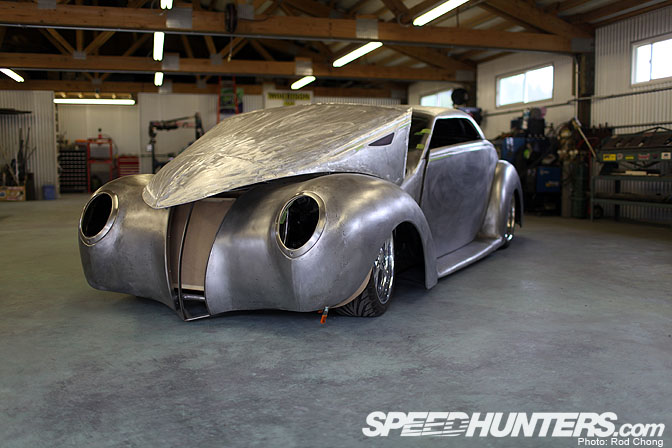 You also have a chance to appreciate the metal-craft… it almost seems a shame to cover it up with layers of glossy paint work. But I suppose that's not really what high end hot rod builds like the GT'39 are about.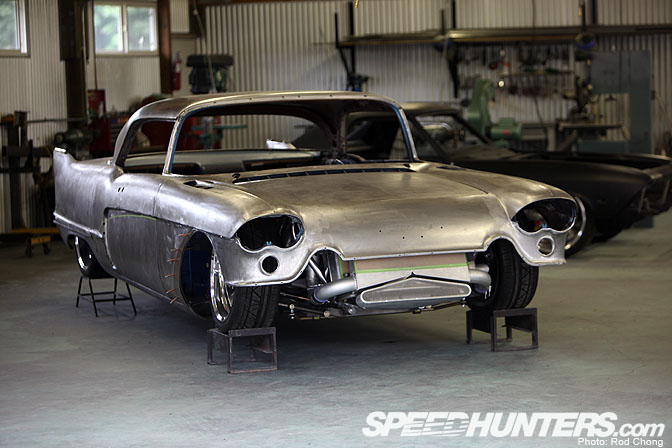 Moving across the room we have an even wilder build to check out.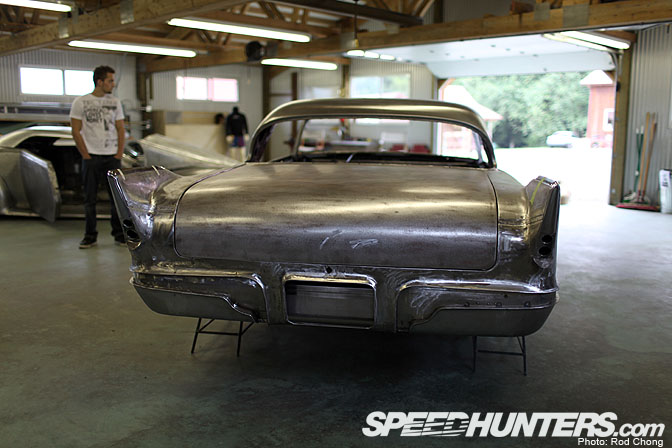 This is a 1957 Cadillac Eldorado Brougham. Ever heard of one? I sure
hadn't. It was an incredibly expensive and rare Cadillac model of
which only around 400 were built.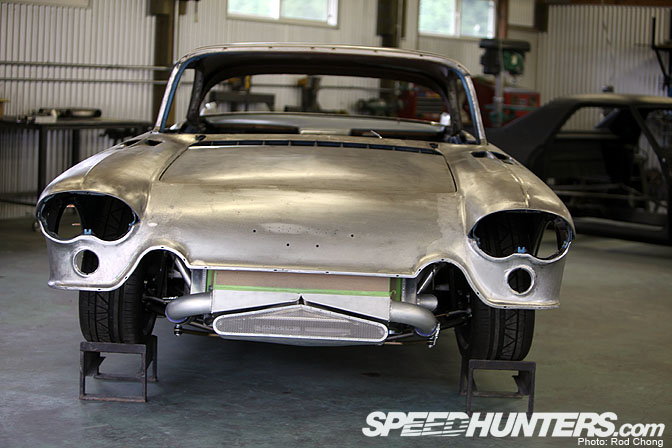 In its day, the Eldorado Brougham was one of the most luxurious machines on the planet and was even more expensive than a Rolls Royce Silver Cloud. But never mind the rarity and value of such a prized car -Divers are using this pristine example as the basis for their next big project.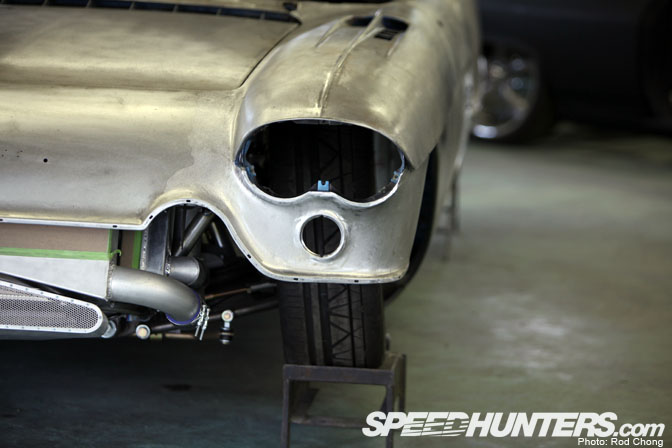 Oh the classic car collectors must be very upset about this!… Looks like the air suspension is fully compressed here BTW..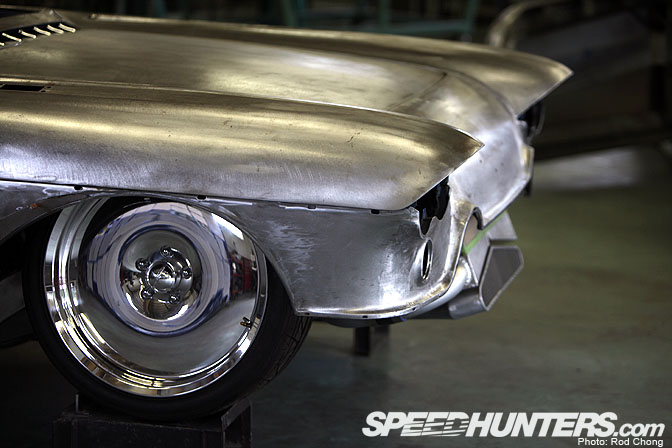 A priceless collector car or not, you have to admit the big old Caddy lends itself well to the Divers treatment.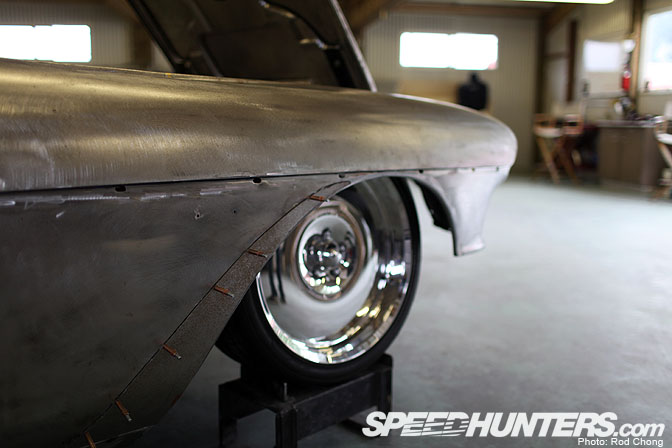 These rims are huge 22s but they are still having some problems filling the wheel arch. So Divers are working the line of the wheel well slightly.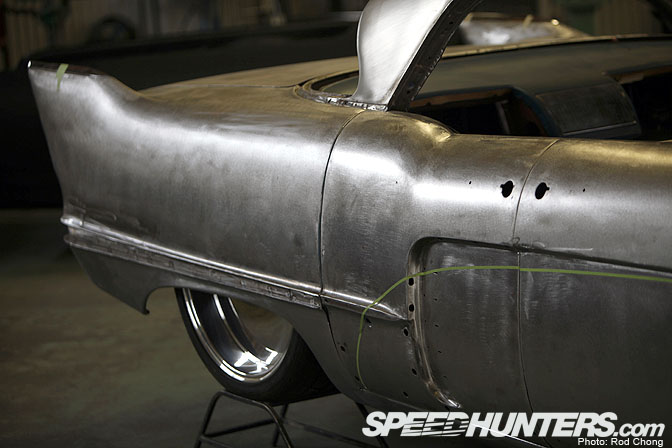 The side impression on the car is also about to get seriously reworked into this more swooping line.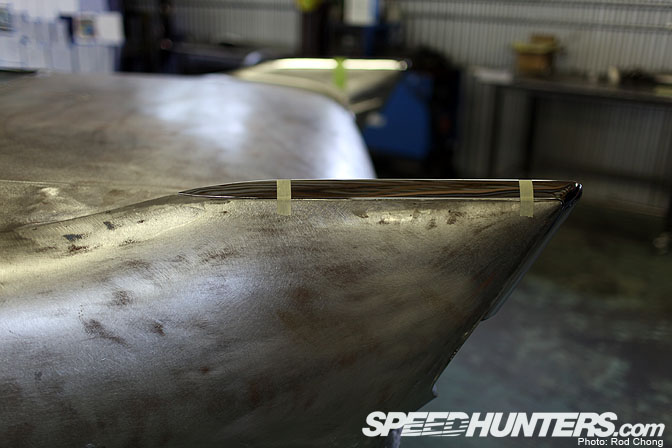 These fins are almost subdued when compared to some of Cadillac's other mass market offerings from the late '50s. No need to change up what looks like a perfect design already.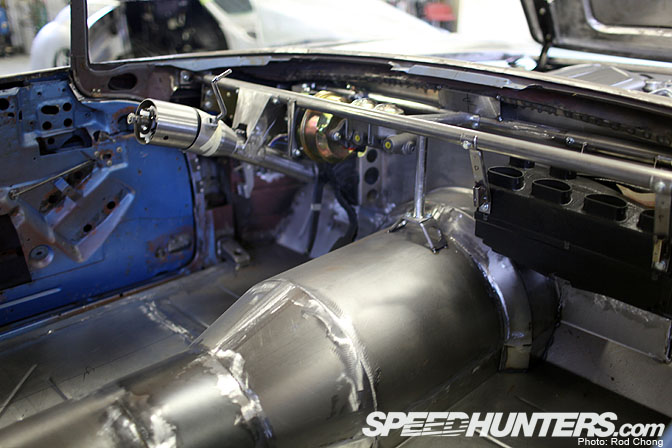 Check our the huge raised up transmission tunnel. These cars are designed to ride quite low, so much effort goes into getting the ground clearance for the drive-train, exhaust and floor sorted out.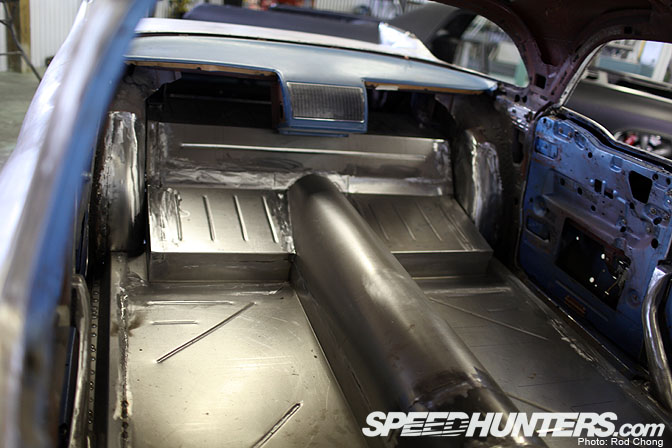 The rear doors on this limited edition Caddy open up suicide style, much like a modern RX8. Looks like the original colour of the car was blue.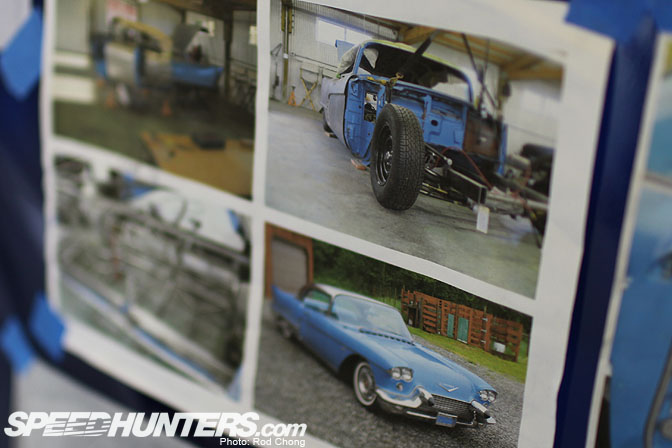 Some production photos confirm the car's previous colour. Looks like it arrived at Divers as a pristine classic.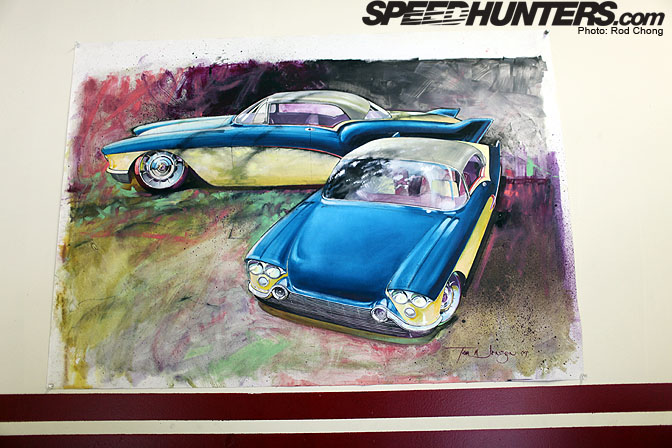 Not sure about the two tone paint scheme in these concept drawing… The Divers crew said they weren't 100% decided on this look. Any thoughts about what colour the car should be?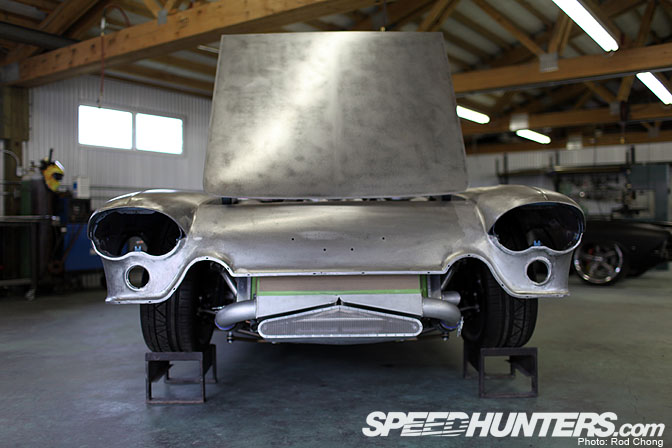 I'm sure you're wondering about the big intercooler at the front of the car. Knowning Divers' predilection for the unusual, something unique is no doubt lurking in the engine bay.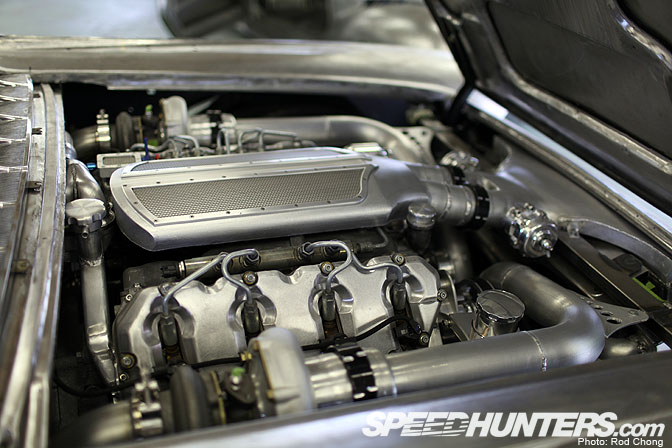 … A twin turbo 6.6L V-8 Duramax Diesel. Wow.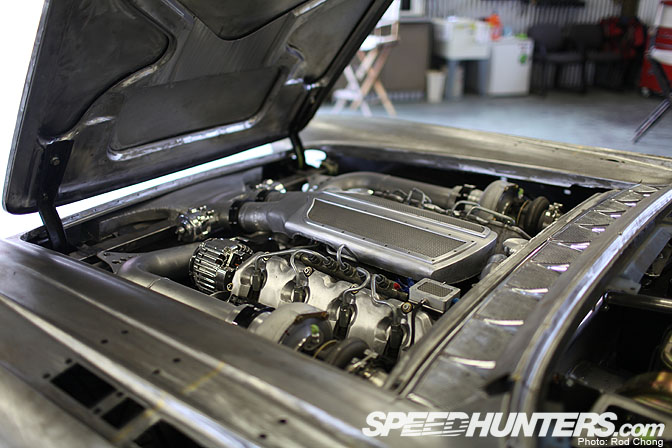 It will be tuned to hit the 1,000hp mark with around 1,500 lb-ft of torque! I can't wait to see how this car turns out.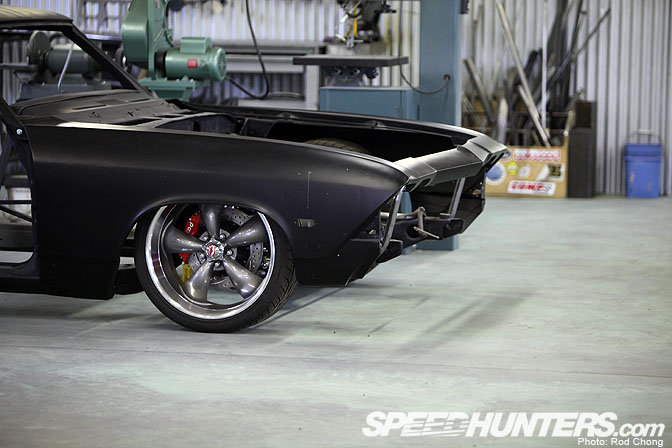 Honourable mention goes to the Pro Touring El Camino lurking in the BG of the restored barn… But I didn't seem to take many photos…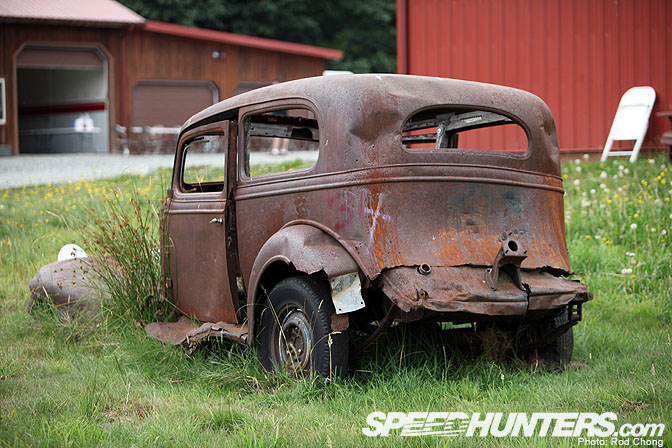 A different kind of automotive art. In the BG you can see the second Divers building.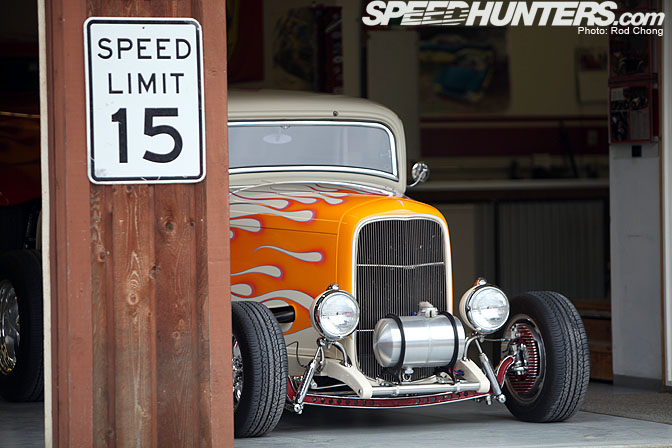 It currently houses an assortment of street rods and customer cars.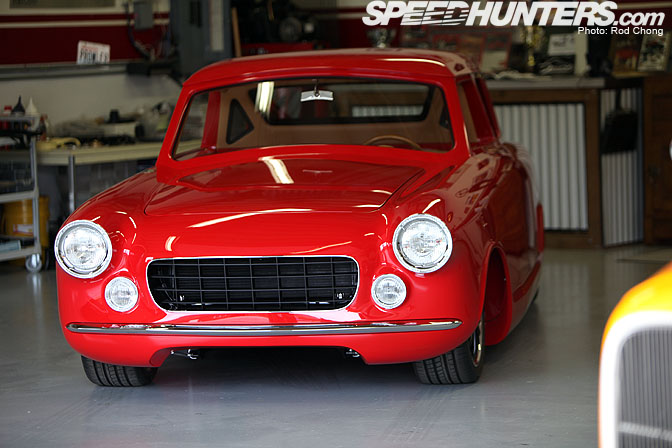 … including this little guy ;>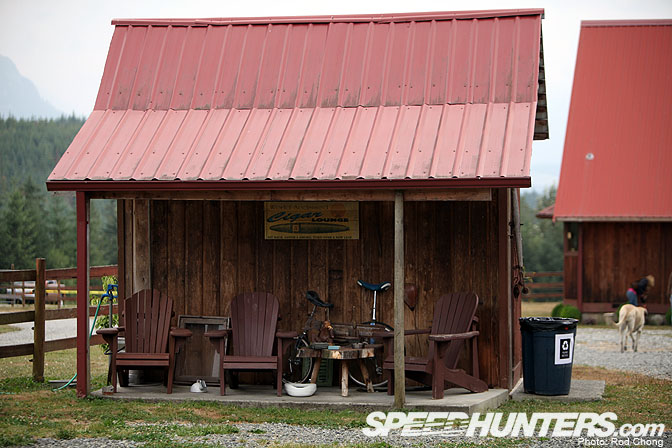 Between the two buildings sits this outdoor lounge.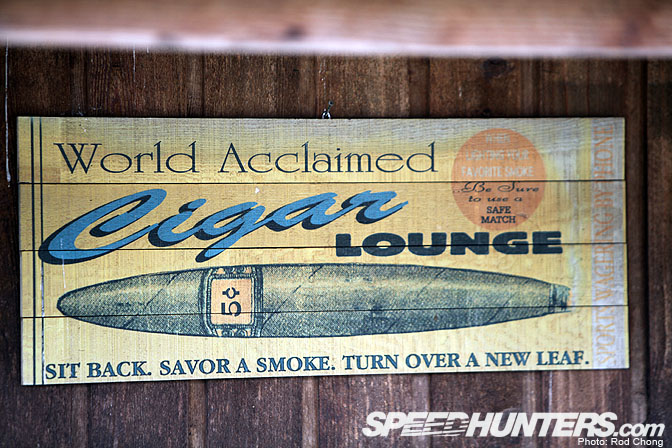 The sign hints as to the activities for the lounge. Cool!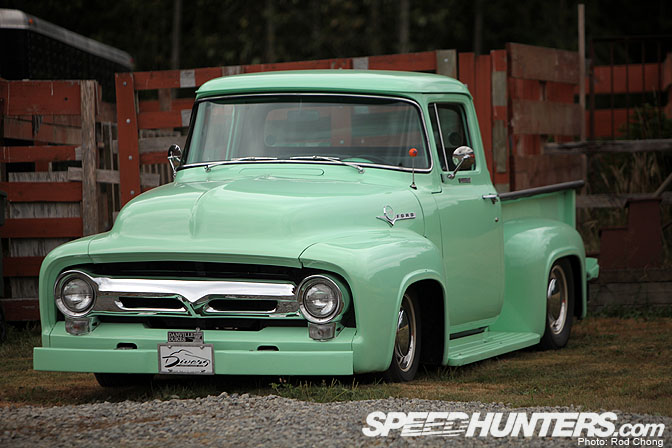 It's also interesting to see the other classic vehicles kicking around the property. This must be the shop truck.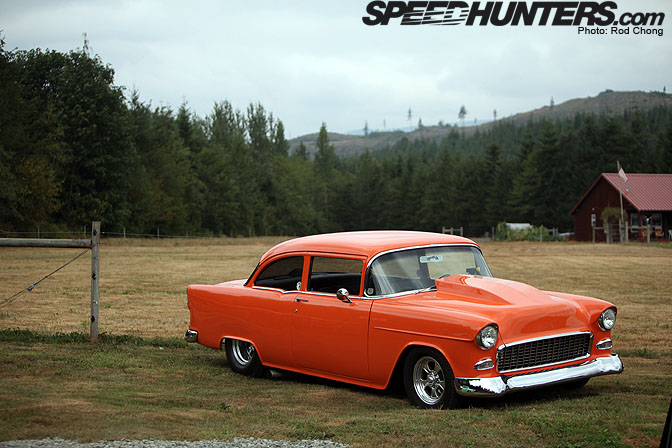 … and a Pro Street  55 Chevy…. It's not the style of the moment for street machines, but a nice ride all the same.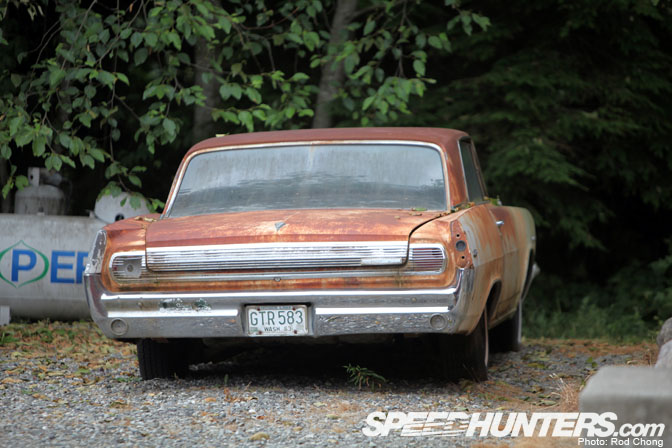 Perfect patina? Perhaps one day this car will be some kind of insane Divers creation… AWD Hydrodren drivetrain perhaps?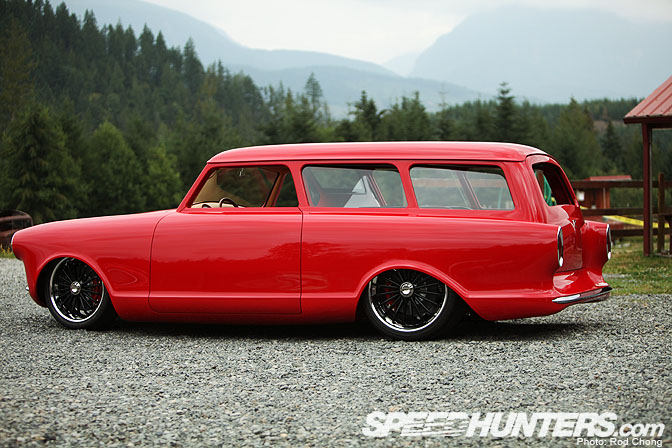 This photo was already shown as part of the car feature on the Ferrambo, but i want you to look at the beautiful hills in the background.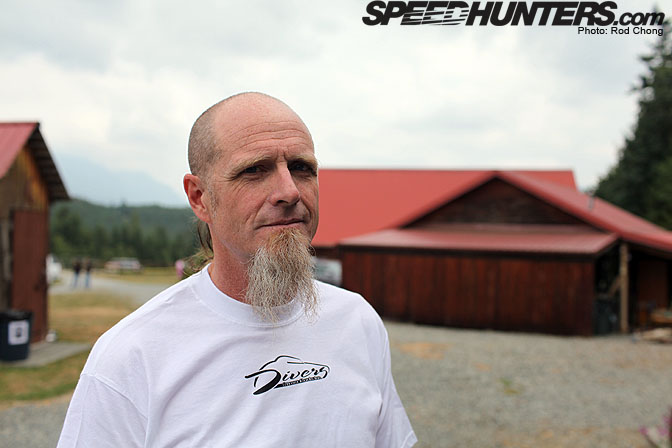 That's the view that this man, Tim Divers sees every day as he strolls over from his farm house to the barns which house his mad hatter creations. Looks like a picture perfect automotive lifestyle to me! It's a day to day existence no doubt filled with hard work and long hours and I'm sure that he's worked his butt off to get to this place. But still, what a facility!
Hats off to Divers Street Rods for their wild and crazy automotive visions. I'm looking forward to dropping in on them again.
:R
 January Special Misfits & Mavericks Features on Speedhunters