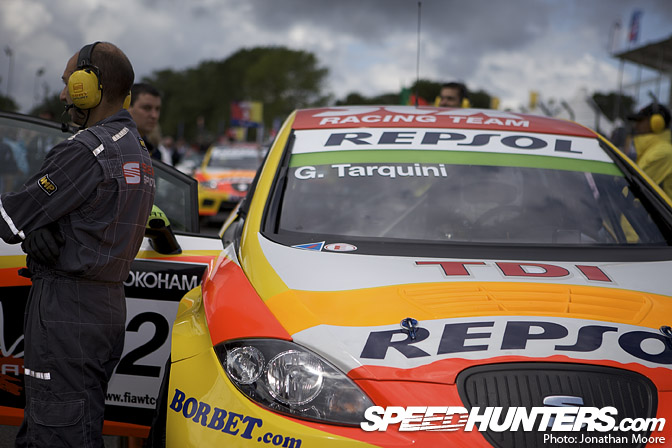 In 2009 the WTCC delivered the fan formula it's perfected over the years: big grid smash and grab action, drivers who seem to think they're at a local short-track banger event and 24 races over a big variety of circuits. The series visited smooth permanent race tracks, high voltage street circuits and some of the classic tracks – plus, it could be argued, gravel rally stages in the case of the Mexican track at Puebla, where the tarmac still seems to break up as soon as the first car takes to the track…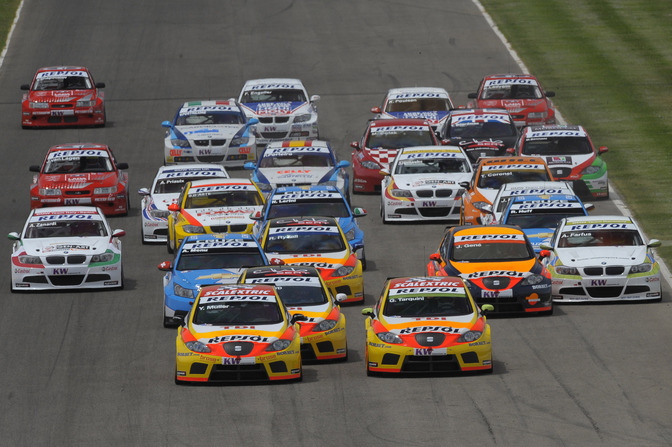 There may have been 11 events before the final round at Macau, but once again the title wasn't decided until the last lap of the last race at the last event. Three drivers were still in contention going in: reigning champion Yvan Muller's SEAT Leon in the lead with Italian team-mate (in the loosest sense) Gabriele Tarquini only a couple of points behind, and BMW's Brazilian wild child Augusto Farfus just about in contention but needing the leaders to hit trouble.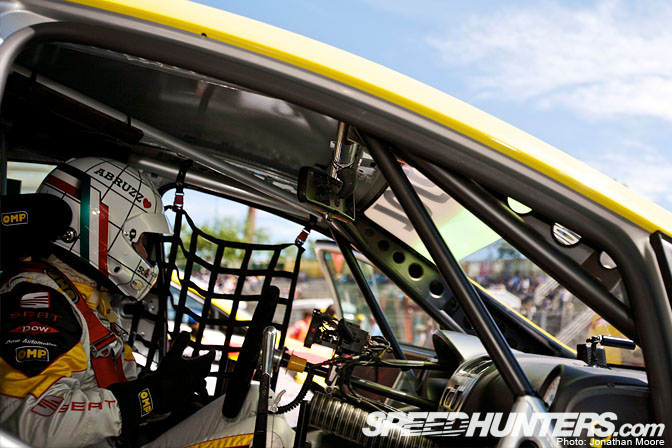 Macau Guia is famous for its F3 race, which most F1 greats have won on their way up the ladder, but touring cars are even more spectacular as they can fight wheel to wheel all the way round. Macau is the most insane track ever thought of. It's incredibly long (almost four miles), it goes up the side of a mountain on roads that can barely fit one car and then features flat-out five-wide runs on the long stretch by the sea, you can't really overtake and it has corners which are basically too tight for any racing car to sensibly make without having to handbrake turn… it's a schizophrenic's mad dream of a track. And it's great. Unfortunately the deciding second race at Macau was brought to a premature end because of a nasty pile-up on the front straight involving four cars – which also resulted in independent BMW driver and team-owner Franz Engstler ending up in hospital and his car on the scrap heap (again). Tarquini carried forward the momentum he'd been building over the last few rounds and lifted himself past a relatively lacklustre Muller to become a world champion at 47 years old. Farfus won the second race, but it was nowhere near enough following a poor opening performance. However, the points the SEAT pair did get were thanks to some major team tactics pulled in both races, helping both drivers to make up for poor qualifying (in fact they'd both crashed and needed hospital treatment) by having team-maters virtually park their cars in order for Muller and Tarquini to make up places.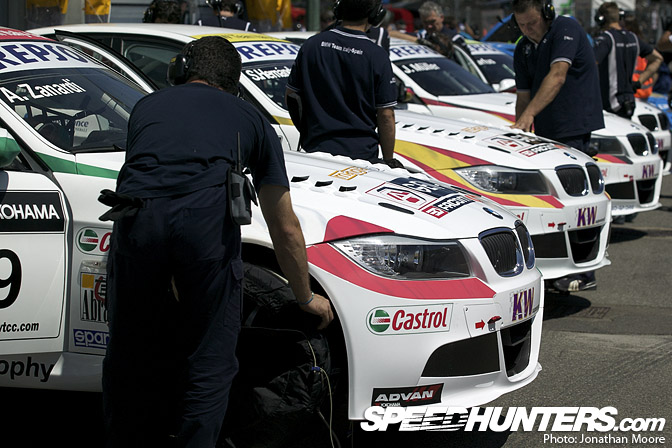 And that was really the problem with 2009. However good the racing was, the year will likely be remembered as much for the on-track team shuffles and the behind-the-scenes bickering. Time and time again SEAT and BMW pulled crazy team orders on their fleets of drivers in order to support their Chosen Ones: Farfus for BMW and Muller and (through sheer determination) Tarquini for SEAT.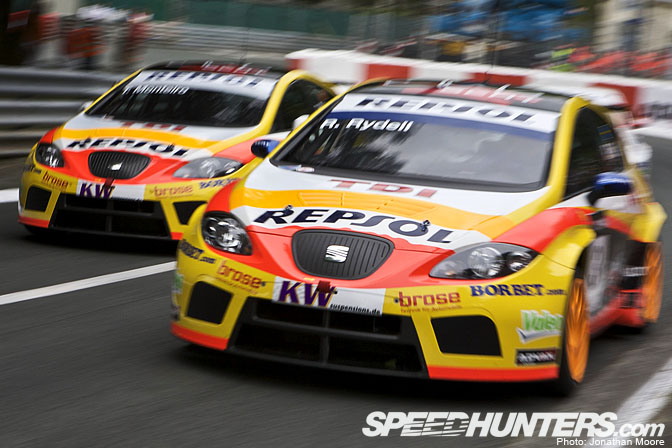 BMW theoretically had their five cars split across three teams: the factory Schnitzer operation, RBM/Team UK and Team Italy/Spain; similarly SEAT ran their five cars between the factory and the French ORECA team. But they both operated their satellites as one and made some team strategy decisions that made the Schumacher/Barrichello F1 race at Austria in 2002 look pretty straight in comparison. In addition, arguments over rules were boring and unnecessary. For some reason the rule-making Touring Car Bureau had given SEAT a tolerance on their turbo-diesel boost numbers at the beginning of the year and not told BMW. When BMW discovered this after the Moroccan round all hell broke loose at Pau in May. In a childish display of petulance, SEAT then effectively made their drivers troll round at reduced speed to prove how much the change in performance had affected them and then also kicked up a protest over rev limits which meant a dozen cars were penalised in qualifying. Thankfully, this bickering died down as the year went on, but it didn't reduce the blatant team orders.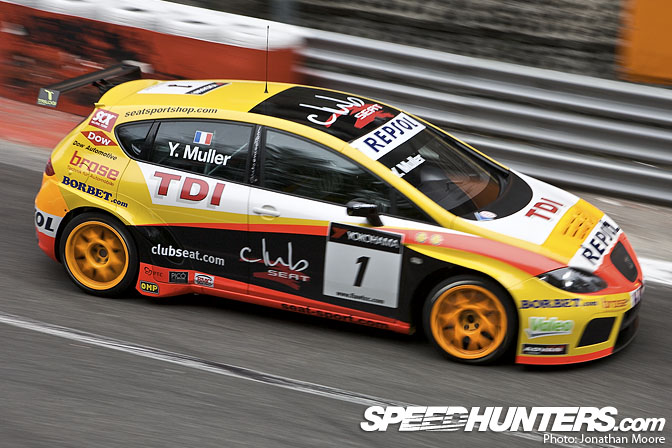 Yvan Muller, last year's WTCC champion and also former British Touring Car Championship winner, was on good form all year and looked set for back-to-back titles, though uncharacteristic mistakes at Brands Hatch in the UK and the twisty German Oschersleben circuit cost him in the end.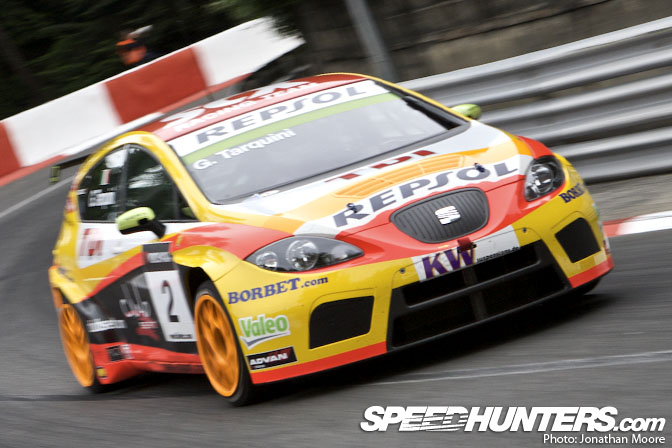 This allowed Tarquini back into the hunt, which didn't really seem to be part of the SEAT team's grand scheme: surely it was 'you four protect Muller; he wins the title, you smile and collect your salaries'? But Tarquini obviously didn't read the script. Knowing he was getting on in age, and that he had a winning car underneath him, he maybe realised this could be his last year for glory. He pushed Muller all the way and was in stunning form: fast and furious, where mistakes were more frequent but the rewards cumulatively greater. In the second half of the year he managed a string of poles and wins, meaning he was right there at the end – and kept going to steal the title at the last.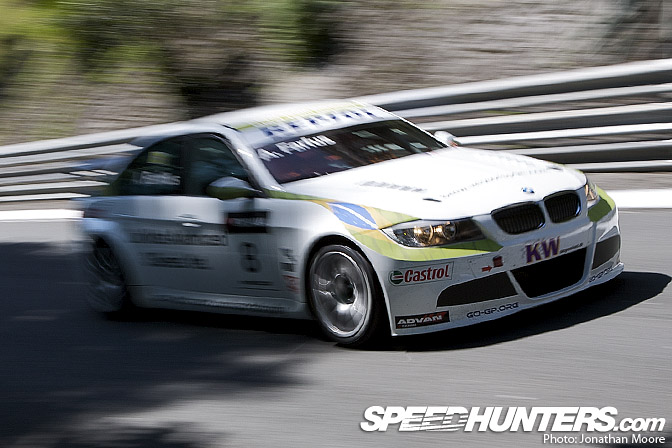 BMW endured a terrible start to the season with the SEAT hordes murdering them at the opening rounds in Brazil, Mexico and Morocco, but on the series' return to Europe they began to play the rules and dragged themselves back into contention – or at least Farfus. The second race's grid is formed by reversing the top eight from the result of the opener, and Farfus knew that would be his only way back into the title hunt.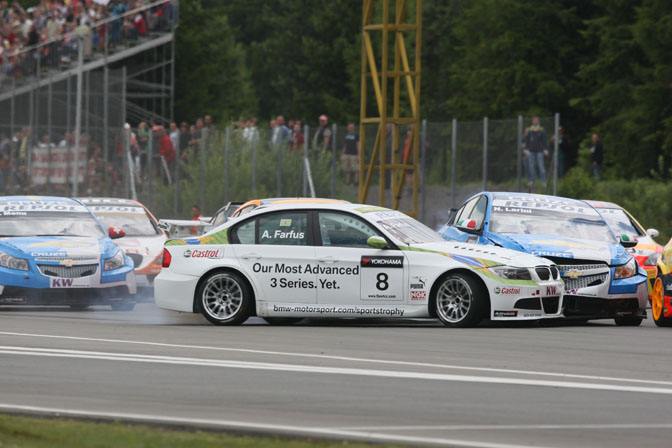 But although not lacking speed, the reason he was usually aiming for that reverse grid pole was because of having to fight back from first lap moments of madness. Too many times he threw the car off the road. Surely Muller or Priaulx would have been safer bets for BMW?…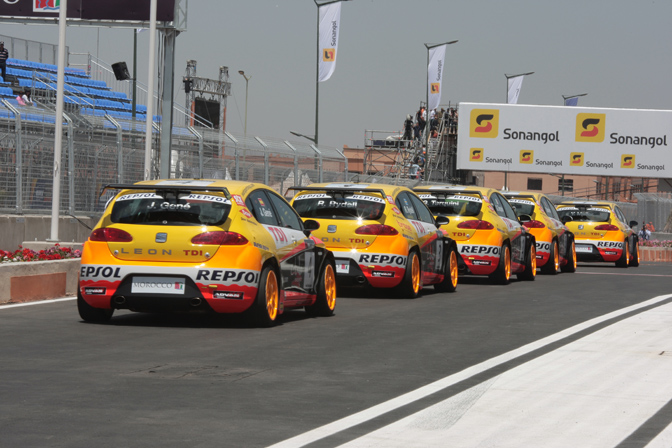 It must have been a year of frustration for the other SEAT and BMW drivers: Tiago Montiero, Rickard Rydell and Jordi Gené on the Spanish side, Muller, Alessandro Zanardi, Sergio Hernandez and Andy Priaulx on the Bavarian team's roster. Every time they were on for good points the team would buzz the radio (or whatever pre-arranged signal the team were using to get around the 'no team orders' rule) and these boys would start dropping positions. Tyre trouble or engine misfires were always the official reason, but it was patently cheating, and made a mockery of what's usually been a far more honest and hard-fought series.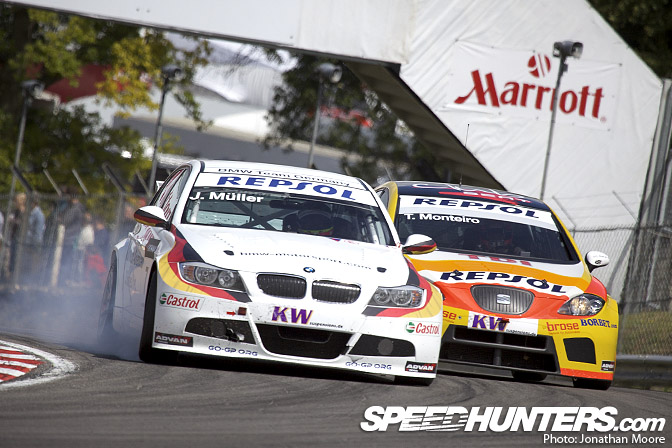 Jorg Muller just didn't seem to ever push: with orders to support Farfus coming on so early in the year, Muller rarely showed the fighting spirit he used to have. He'll be swapping to the big V8 GT2 M3 in sportscars next year, which is likely to reignite the old spark.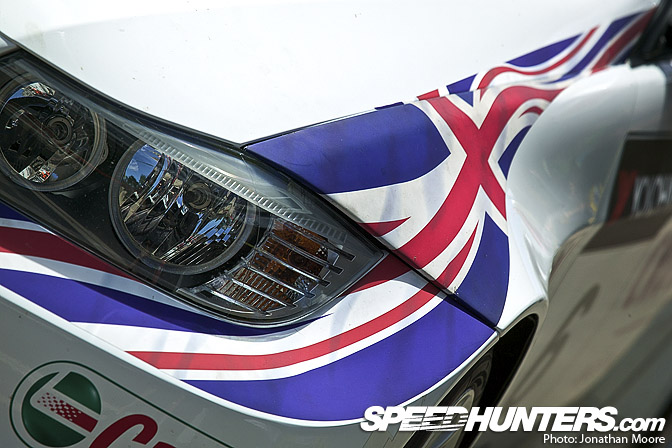 Particularly frustrated must be multiple Touring Car champion Andy Priaulx. In previous years his Bart Mampaey-run car has been the thorn in the side of the factory-blessed Schnitzer team. Not so in 2009. He's described some of this year's races as his best ever, but at no stage was he able to cash in as he would always cede places to Farfus. The positive for Priaulx is that he's ended up as one of only two factory BMW drivers in next year's WTCC, following a cull of factory support by both BMW and SEAT.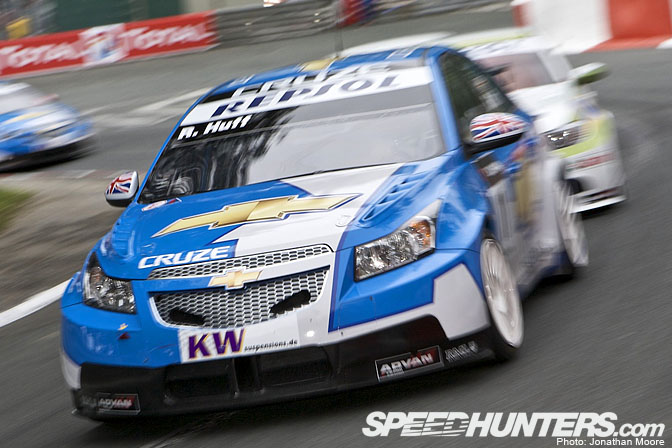 But there was another team at the party: Chevrolet quickly got on top of their new charge, the Cruze, and soon pulled it into contention for race wins – particularly in the hands of Brit Rob Huff. On street circuits Huff was untouchable, but across the season he showed a clean pair of heels to both his veteran team-mates, Alain Menu and Nicola Larini.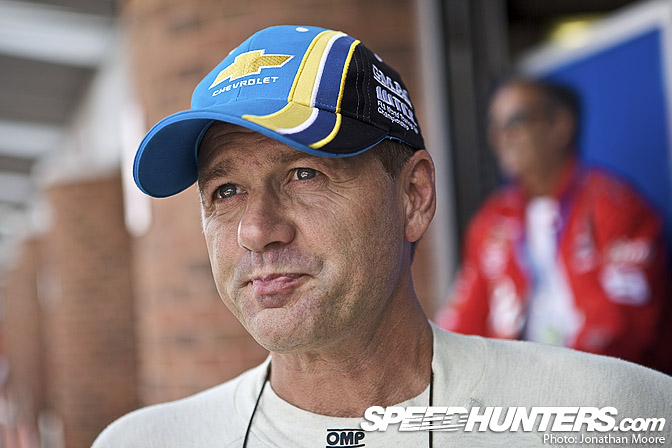 Larini, after finally scoring his maiden win for Chevy this year after almost two decades in touring cars, announced his retirements from the top flight – one of a number of Italians to do so after the final race.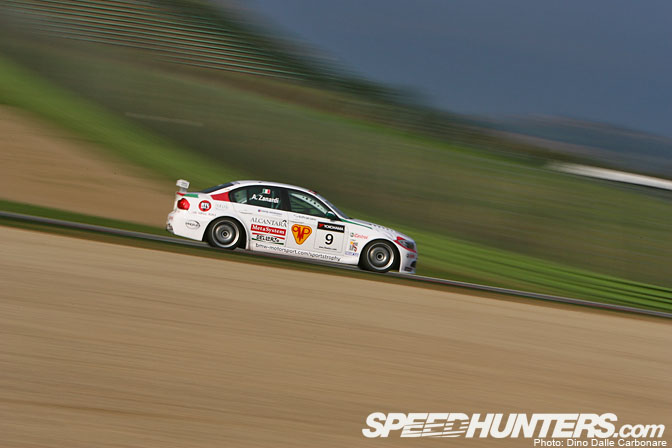 The second announcement was from fan-favourite Alessandro Zanardi. It's a real shame to see Zanardi stop competing at the top level: he's an absolute inspiration. Another win at Brno was just desserts for the Italian. Thirdly, even champion Tarquini has said it's not guaranteed he'll continue into next year. Better to go out on a high?…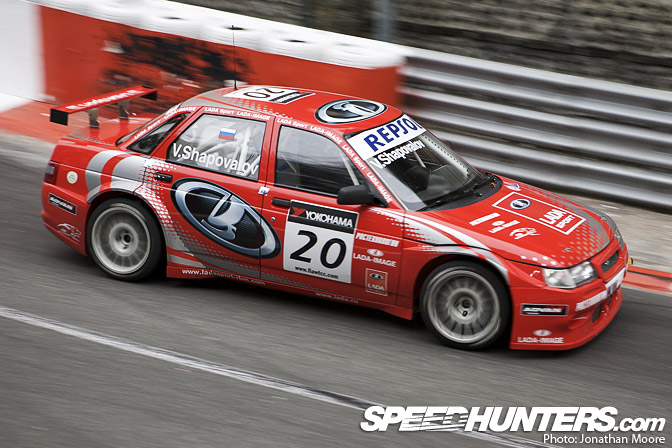 Lada. It's not a name that exactly gets the mouth watering, but then remember that Subaru used to be known for farmers' trucks until their rallying success. Dutch driver Jaap Van Lagen put some good efforts in the early part of the season for the three-car Russian team, almost getting Lada's first points at Oschersleben before being unceremoniously punted off on the last corner of the last lap by a charging Tarquini. But the arrival of James Thompson pulled the Lada team right up the order, from scrapping with the indies to proper point-scoring positions. It's still not a car you'd want on your driveway, but who knows: they might pull something out of the bag in years to come.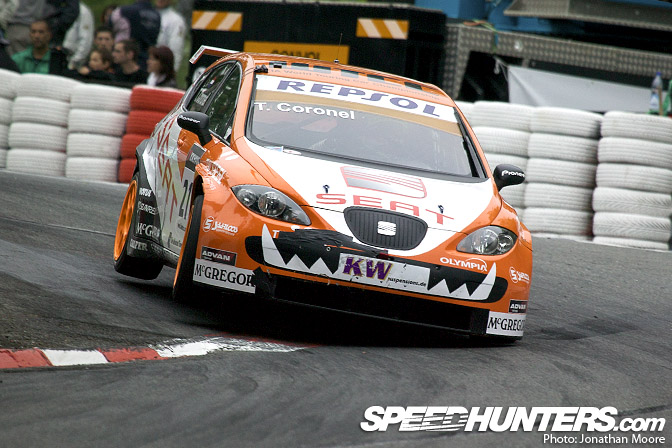 Popular Dutchman Tom Coronel managed his third Independent WTCC crown, after being forced to run as a manufacturer last year for doing too well in the past! Coronel, who also presents the Dutch WTCC TV coverage over the race weekends as well as racing, was on his usual good humoured form off track, but determined and aggressive on it.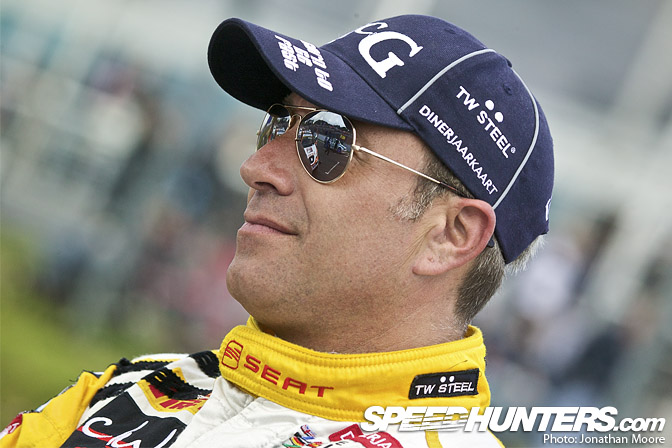 As with any good driver, he also dove-tailed in drives in other series – particularly with Spyker in sportscars.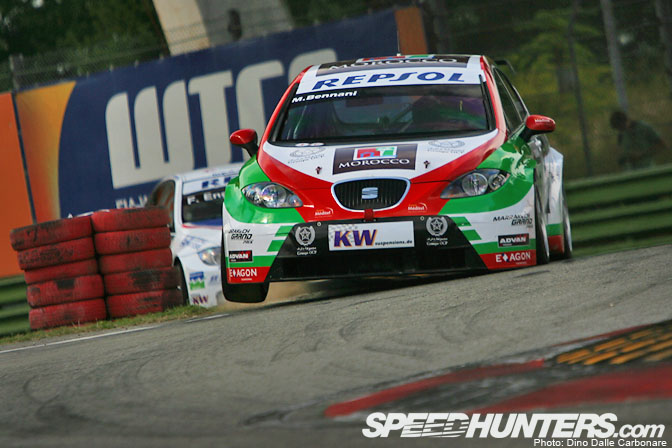 Coronel was up against a strong field of independents: pretty much all BMWs and SEATs as at the sharp end, but fast entries all. Moroccan driver Mehdi Bennman deserves special mention, who put in a fantastic performance at his home round and followed it up with more good rounds during his limited season.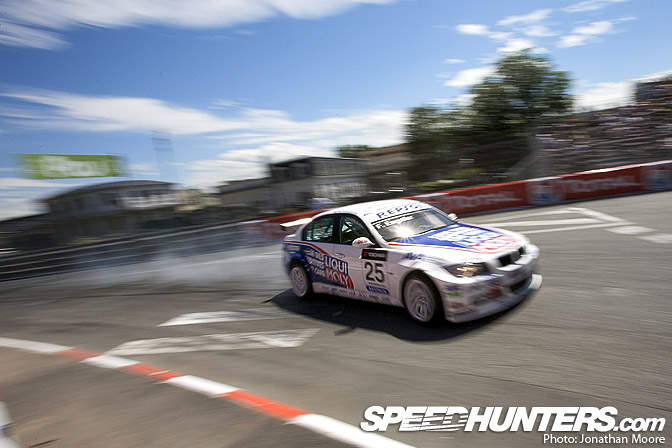 Engstler ended up third in the Indy championship, despite his bad luck. He was on for an overall win in Pau before being wiped out by an idiotic safety car driver.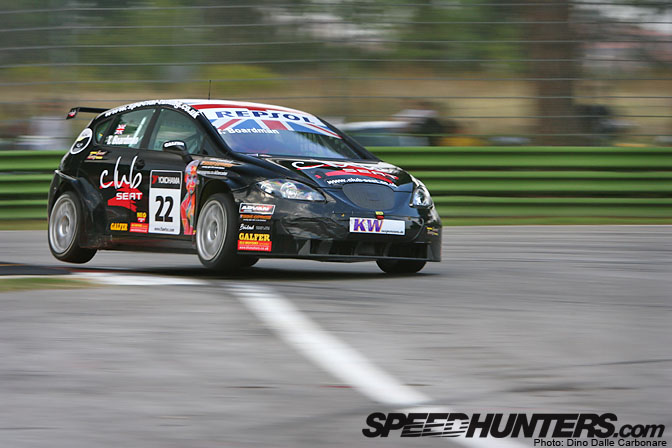 Brit Tom Boardman also put in some impressive runs in his SUNRED petrol Leon.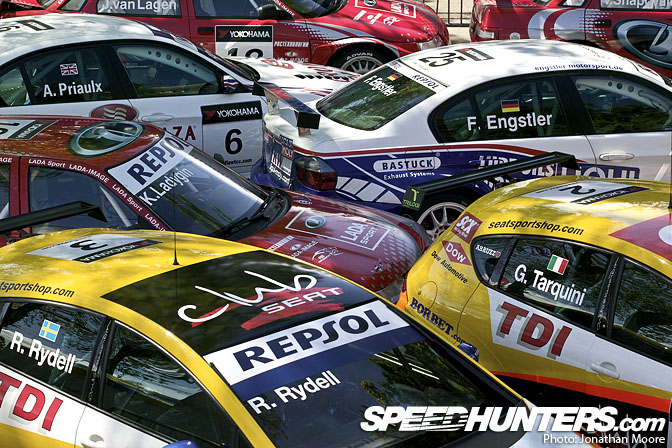 Next year should prove interesting: fewer factory cars means more chances for independents to go for points and even victories, and as at Le Mans that can prove a great motivation for entrants. 2010 is a holding year: new engine rules are due for 2011, with manufacturers supposed to be queueing up to compete. We'll see if that's true, but as the BTCC (and F1 even) shows, losing manufacturers often means the racing just gets better. What is guaranteed is work for body repair shops…
[Additional pictures courtesy of WTCC]
Jonathan Moore