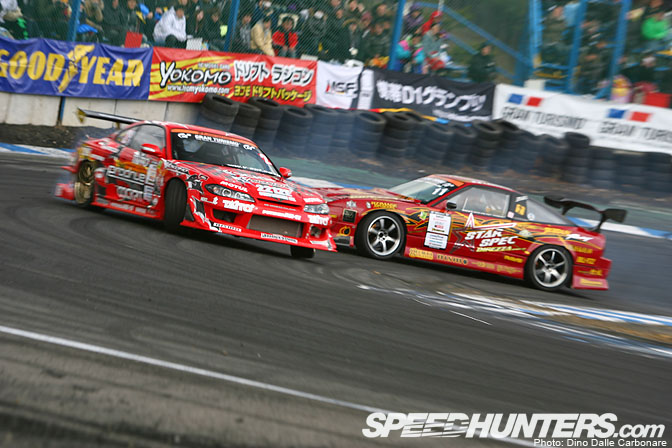 2009 proved to be a very exciting year for D1. Youichi Imamura became the first driver to win two championships, his first back in 2003 behind the wheel of the Apexi RX-7. His Auto Produce Boss built S15, based on Yasuyuki Kazama's old 2005 championship winner car, allowed him to grab points consistently at each round allowing him to finish ahead of Tezuka in the Bee-R GT-R and Nomuken in the Blitz Skyline.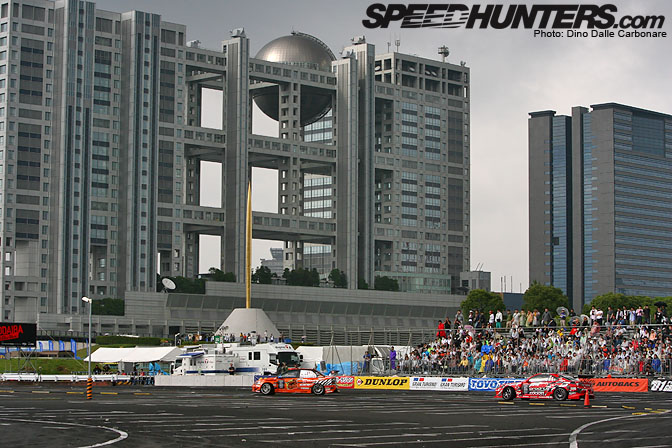 I have put together a selection of pictures from both D1-GP and D1-SL that best represent the spectacle that drifting has become. Above is a wide pan of the Tokyo Drift exhibition that was held back in May in Odaiba with the futuristic Fuji Television building serving as a stunning backdrop.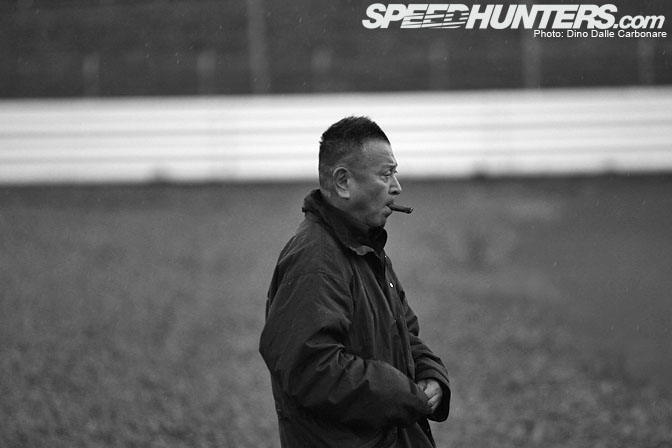 The man behind D1, Daijiro Inada.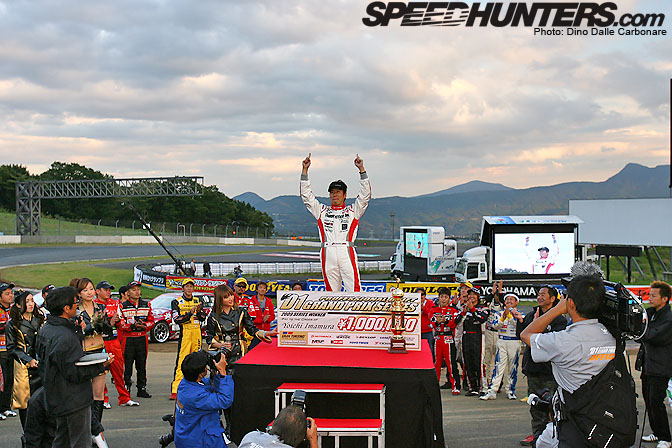 2-time D1 champion Imamura-san celebrating his season win at Fuji Speedway in October at the 2009 final.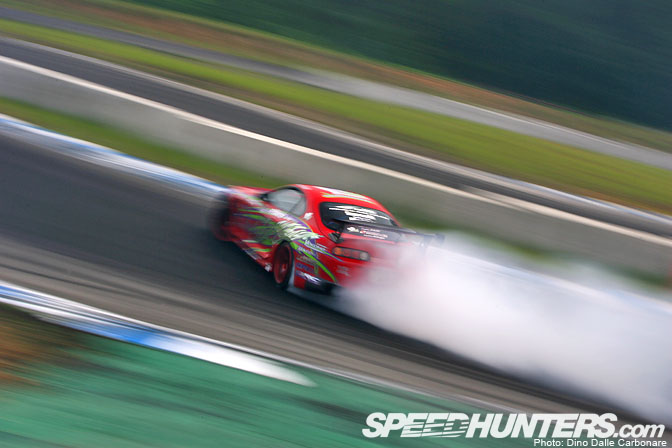 Matsui behind the wheel of the Celica-front Guild One Supra at Ebisu circuit.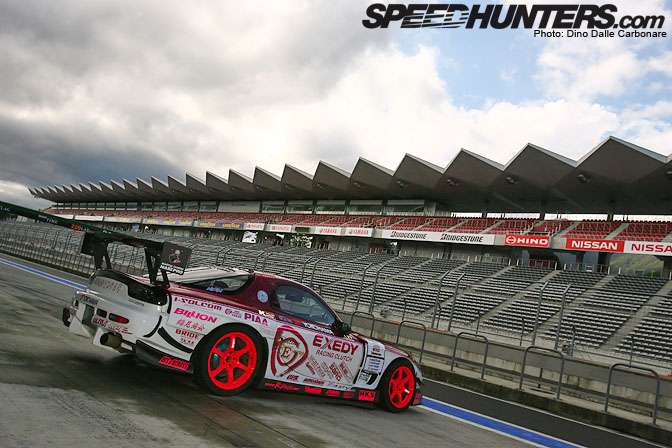 Bigger circuits like Fuji Speedway really go hand in hand with current D1 machinery. Power levels seem to keep growing helping drivers put on a greater show with higher speeds and tons more tire smoke.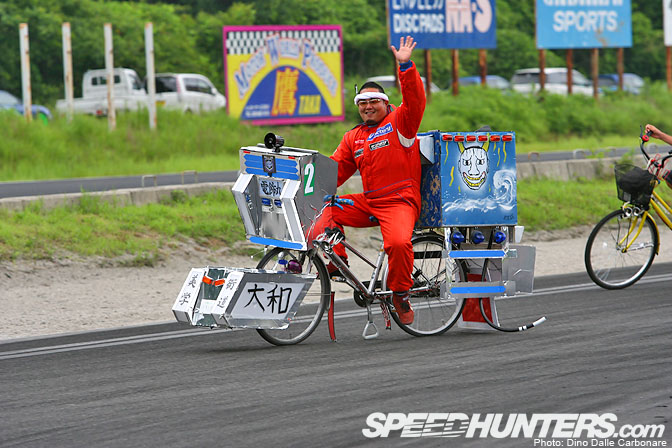 D1 wouldn't be what it is with the usual antics the Japanese seem to be so good at! Here is Jikuya on board his customized pushbike made out to look like those crazy decotora trucks!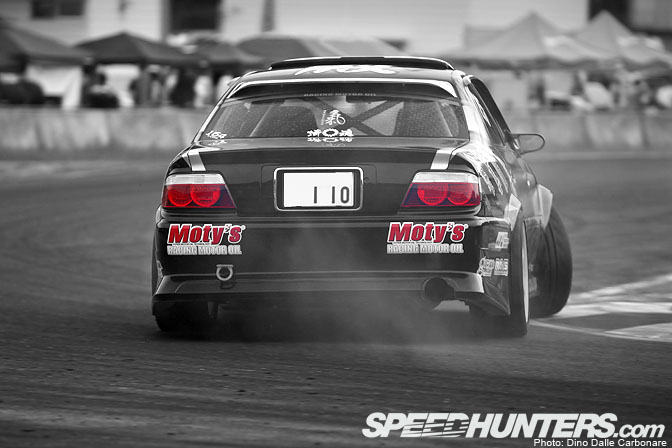 One car I always love seeing in action, the Kazama Auto JZX110.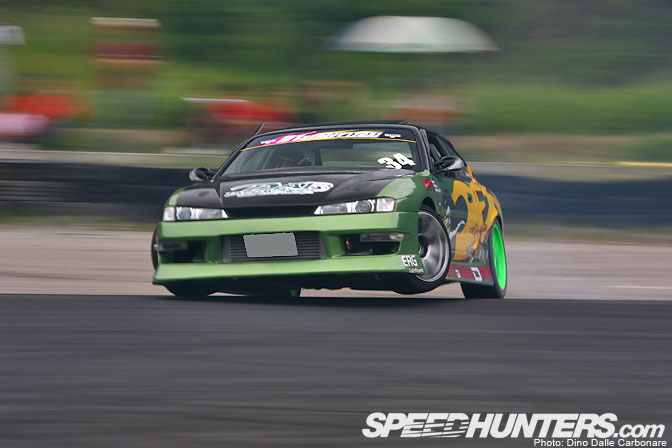 Nikko is still one of my favorite circuits to shoot at, always waiting for that wheel in the air moment!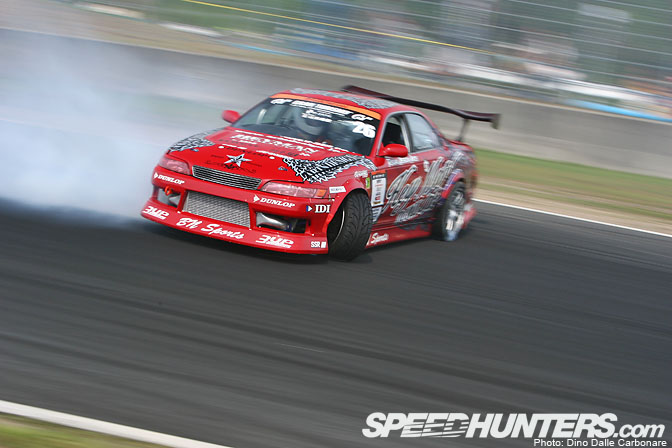 This year I made the long trek down to Okayama circuit for Round 3 & 4, and I am glad I did as I witnessed first hand those crazy physics-defying rear-end-first entries most of the drivers were pulling off.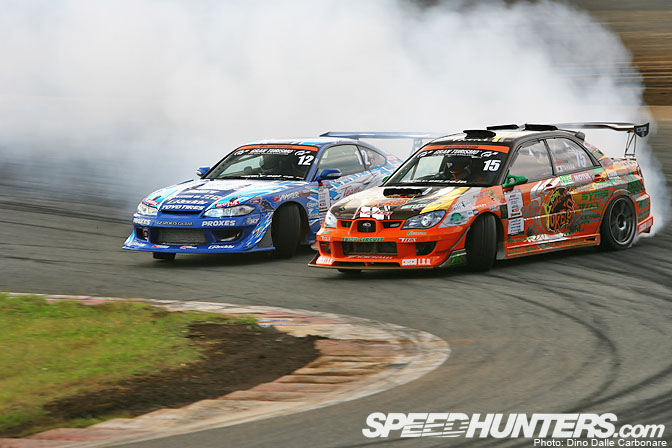 This is what D1 is all about!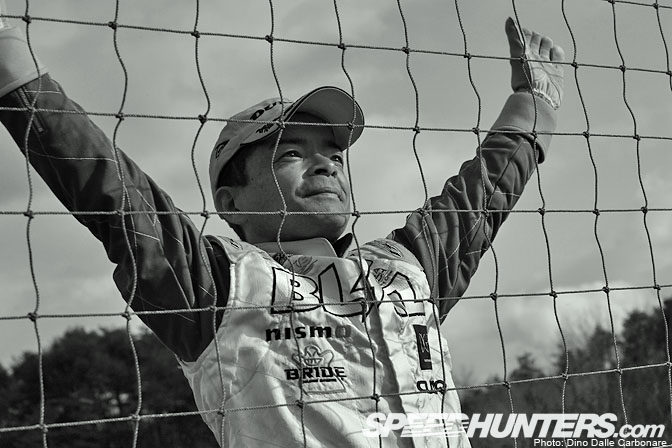 One of the most well known drivers in D1 has to be Ken Nomura, aka Nomuken, who always provides comic entertainment on top of his amazing driving.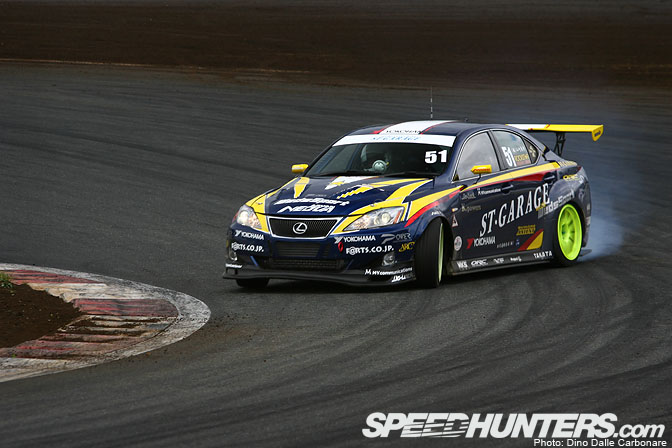 We got to see some nice new cars in 2009 and I hope the same will happen in 2010. This used to be Orido's ST Garage IS powered by a 600+ HP 2JZ.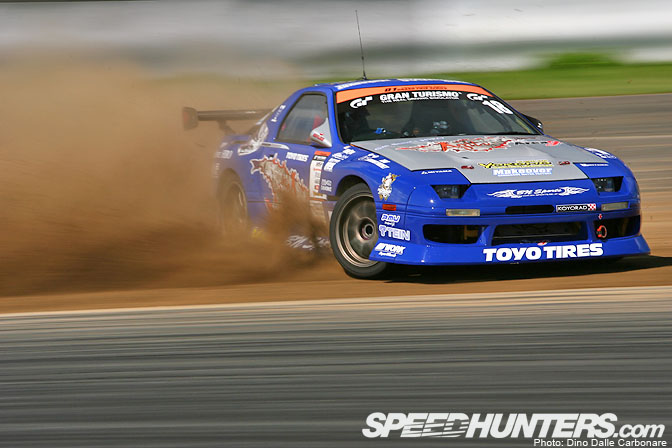 Drift Samurai will be swapping to a new car sometime in the next season…one to look out for.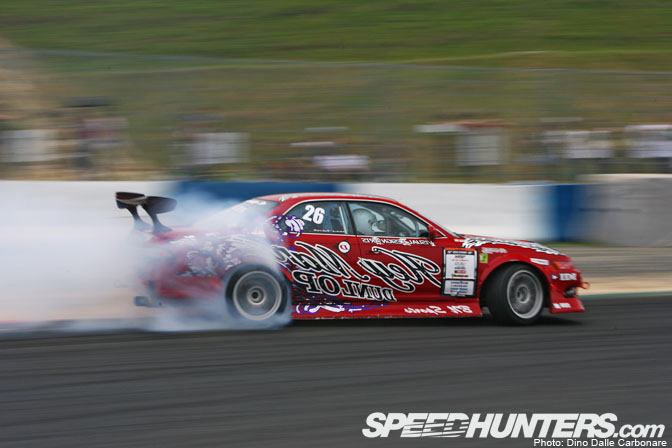 This is precisely why D1 cars need lots of power!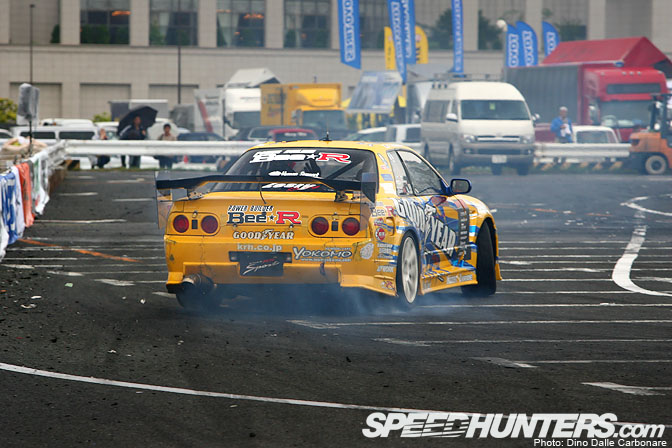 Tezuka aboard his Bee-R GT-R finished in second position for 2009, 8 points behind Imamura. One to watch for 2010!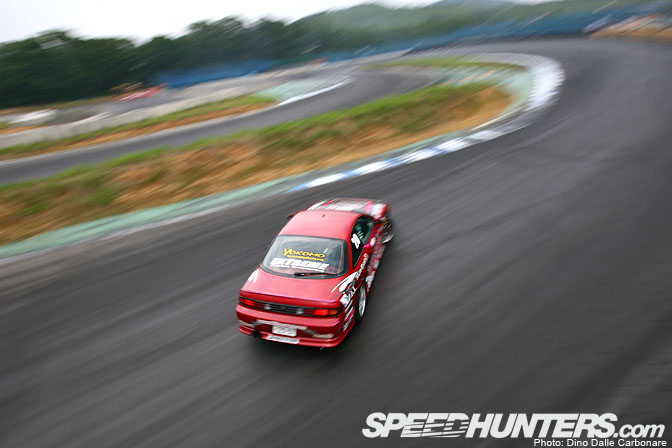 I loved covering the more grassroots level Street Legal series this year, I liked the more chilled out atmosphere and the wider selection of cars. The level of driving in SL is getting very close to GP levels!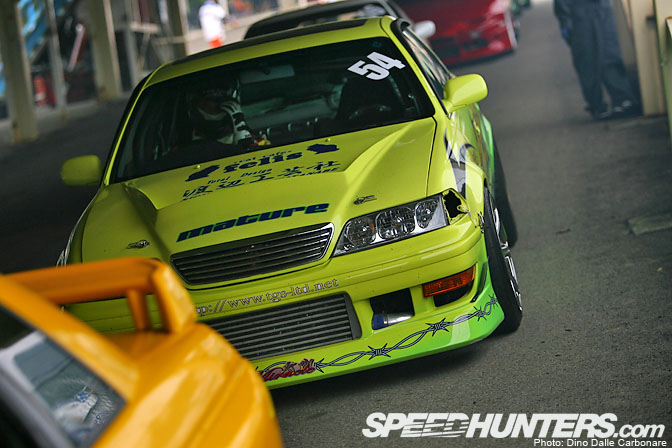 The D1-GP 2010 schedule has recently been released and will kick off at the end of March in Ebisu. Top D1 drivers will also be performing at the drift exhibition in a few weeks at the Tokyo Auto Salon.  Can't wait for the drift season to kick off!!
2010 D1-GP Schedule:
- March 29th, Round 1 in Ebisu Circuit
- April 26th, Round 2 in Autopolis
- May 23rd/24th, Tokyo Drift in Odaiba Exhibition
- June 7th/28th, Round 3/4 in Okayama Circuit
- August 29th/30th, Round 5/6 in Ebisu Circuit
- October 10th/11th, Round 7/8 in Fuji Speedway
-Dino Dalle Carbonare