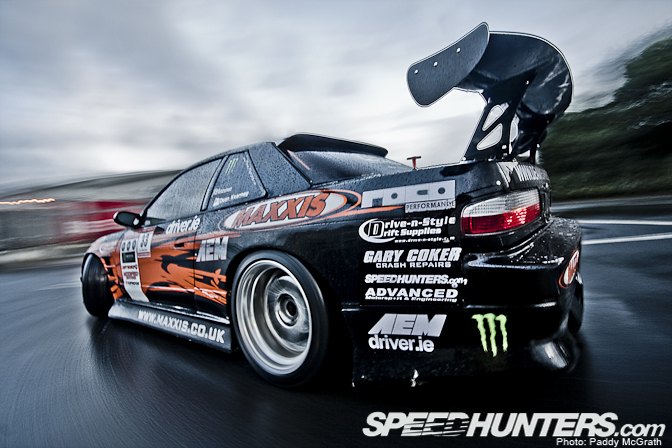 2009 has been a difficult year. Graduating from college to enter a world where no work is available has been tough. Watching others struggle on in the same vein, was quite disheartening. I'm sure a lot of you guys will share similar experiences but I hope that when you look back, like me, those everyday niggles cannot compare with hanging out with your mates, bearing the burden together. It might be financially tough, but once the craic is had, it's always worth it. I wouldn't change a thing if I was to do it all again.
Top Secret Street Location, Ireland : Dean 'Karnage' Kearney warms up the Maxxis Onevia for a prolonged street session in front of the lense as the night begins to fall.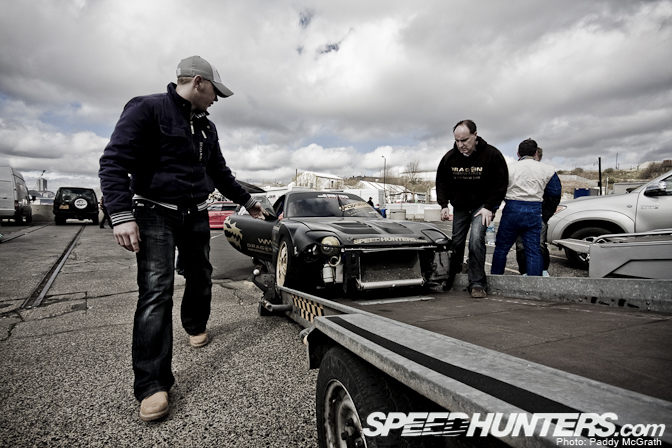 JDM Allstars, Newcastle, UK: After a six hour motorway dash, Martin Ffrench and the Dragon Performance team unload the RX7 to try and make the last minutes of practice.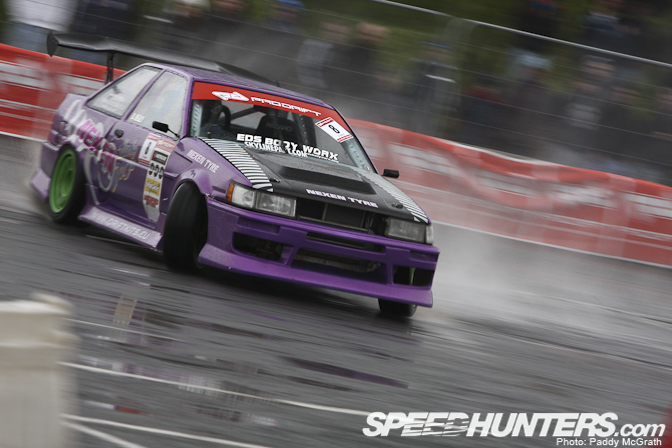 Prodrift Series Ireland, Ennis, Co. Clare: Dennis Healy tames the Nexen / Hunky Dory SR86 at what afterwards was referred to as 'Lake Ennis'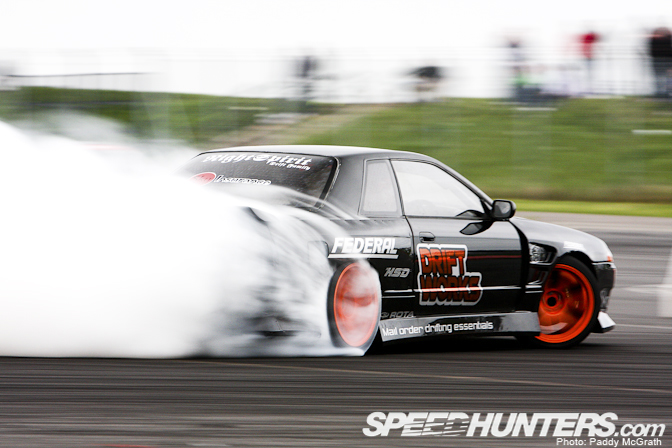 Prodrift Super Series, Donington Park, UK: Driftworks driver Ben 'Bon Bon' Brokesmith obliterates another set of Federal tires.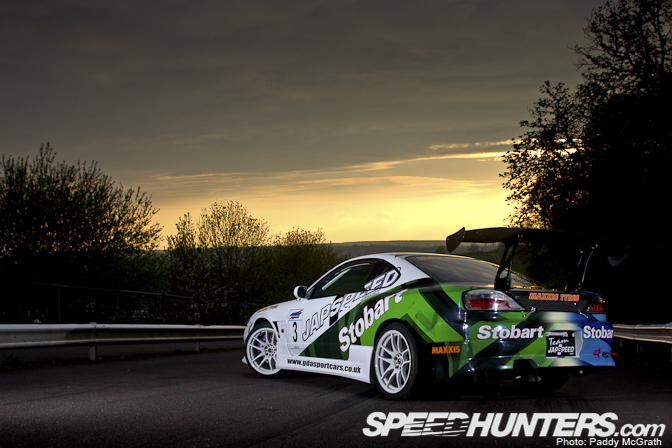 British Drifting Championship, Donington Park, UK: The Japspeed / Stobart / Maxxis car of Shane Lynch sits pretty as the sun sets on the English countryside.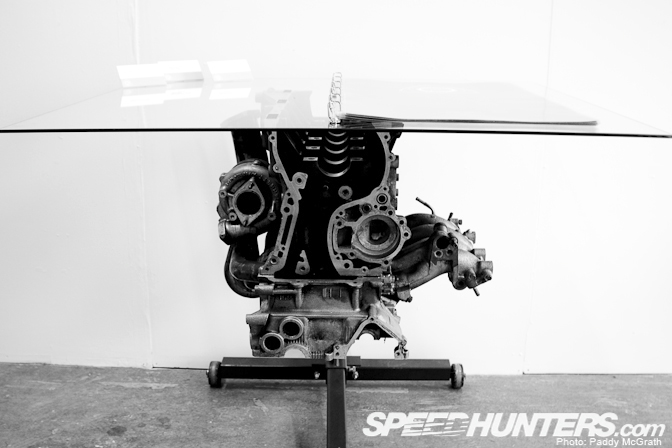 Waterford I.T., Waterford, Ireland: Not too many people can boast having an SR20 DET powered portfolio for their degree show.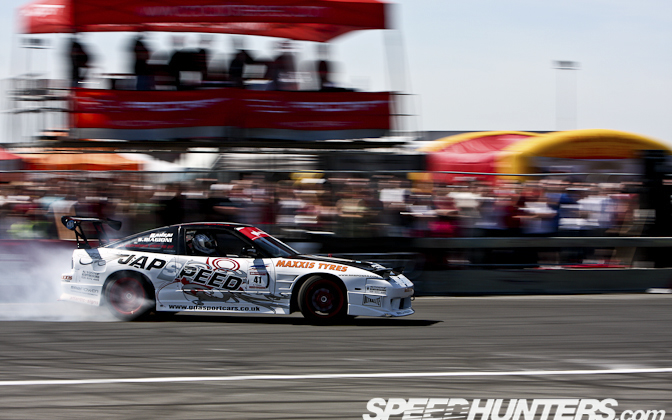 Prodrift Super Series, Punchestown, Co. Kildare, Ireland: Japspeed driver Steve 'Baggsy' Biagioni pushes to the outside clip in front of the judges tower.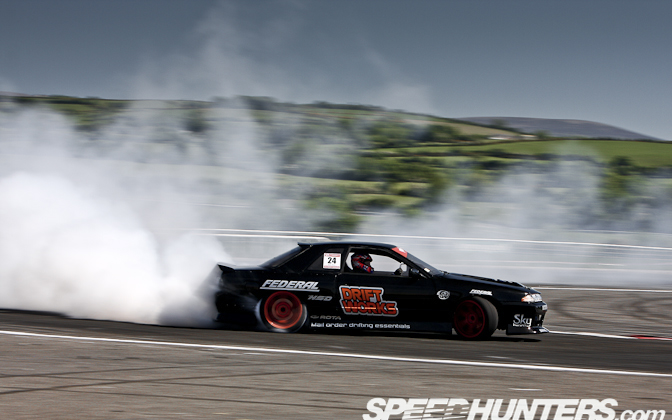 Prodrift Super Series, Punchestown, Co. Kildare, Ireland: Bon Bon pollutes the Irish countryside with some more smokes in his 2JZ R32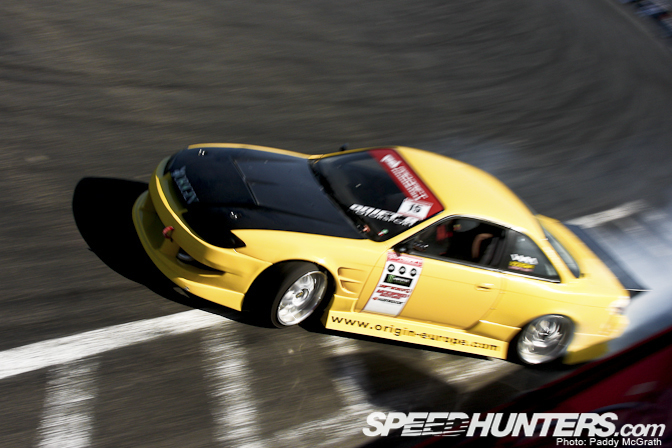 Prodrift Super Series, Punchestown, Co. Kildare, Ireland: Speedhunter driver Martin Ffrench took the win at Punchestown, running a standard SR20 DET in his reworked S14 Silvia.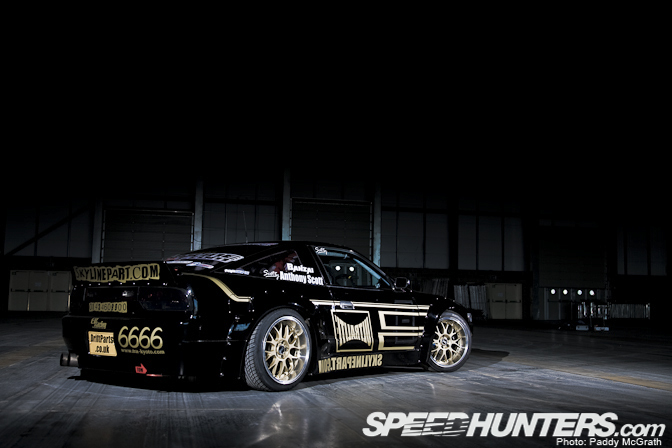 Autosalon Photoshoot, Punchestown, Co. Kildare, Ireland: Anthony Scott's AWESOME RB26 Rocket Bunny S13 sits underneath the studio lights for a feature photo shoot for Auto Salon magazine Australia.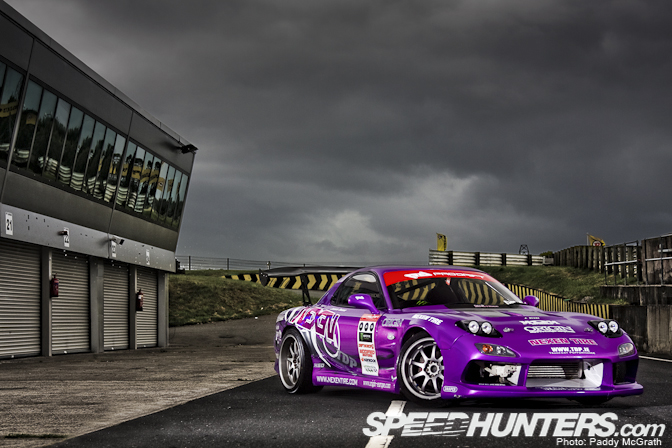 Mondello Park, Co. Kildare, Ireland: James Deane's freshly built SRX7 sits for a test shoot before practice on the eve of the third Irish Prodrift round.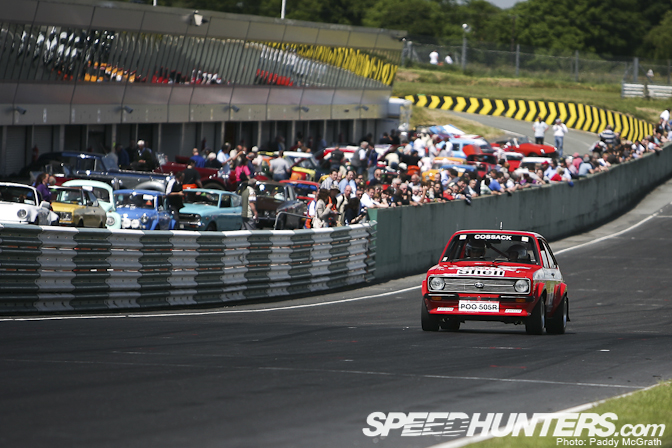 Classic Car Live, Mondello Park, Co. Kildare, Ireland: Roger Clarks RAC winning MKII Escort thunders along the pit straight during an open track session at Ireland's largest classic car gathering.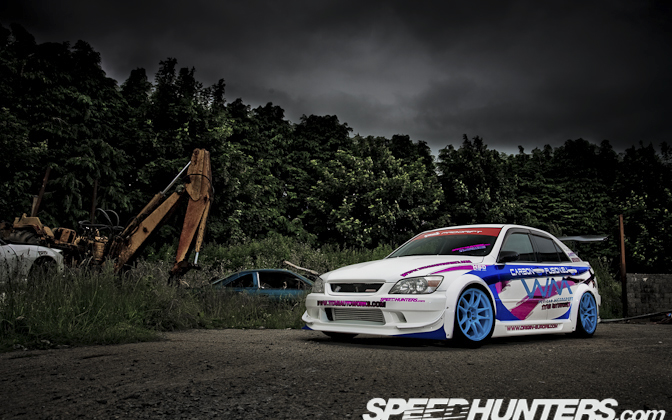 Wexican Motorsport HQ, Wexford, Ireland: The Wexican SR20 powered Altezza is unveiled for sponsors in a promotional photo shoot.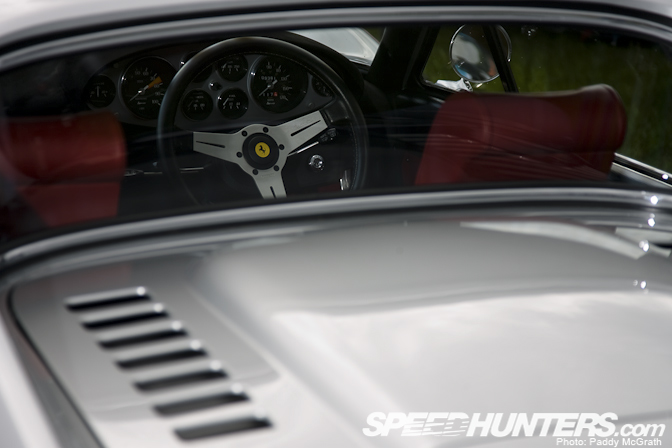 Terenure Vintage & Classic, Terenure College, Dublin, Ireland: It hasn't been all sideways and action packed adventures in 2009, as the beautifully designed Ferrari 246 Dino's engine cover leads the eye into it's equally marvellous cockpit.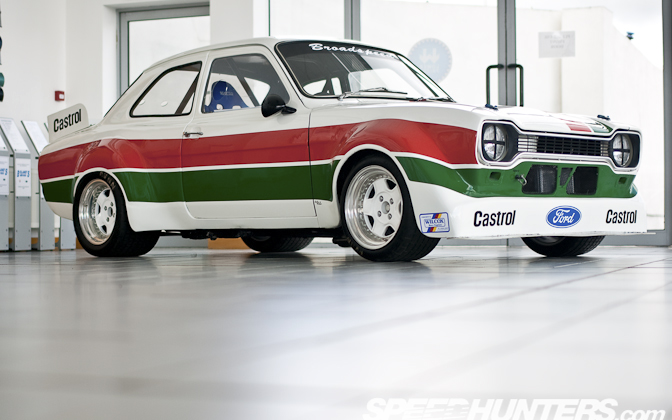 RSOC Show, Bolands Motors, New Ross, Co.Wexford, Ireland: This stunning, original MKI Escort touring car left Ford lovers the country over trying to pick their jaws up off the floor.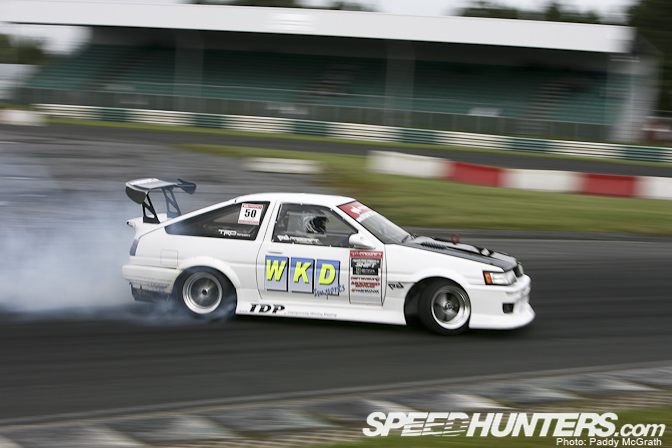 Prodrift Ireland, Round Three, Mondello Park: Alan Sinnotts SR86 was a favourite with the Speedhunters audience.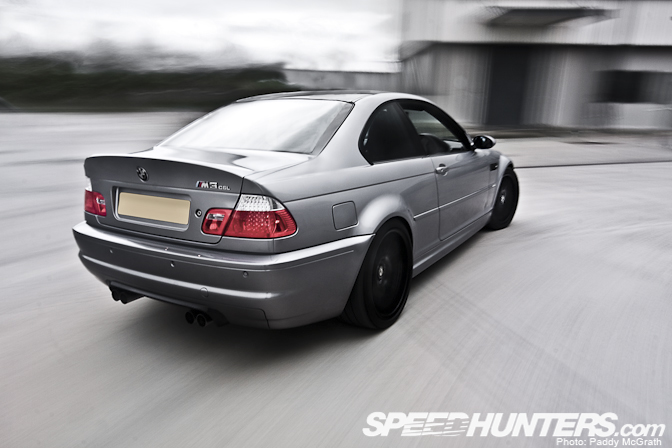 Private Location, Cork, Ireland: Sourcing an E46 M3 CSL in Ireland for BMW Month was no mean feat. Thanks to the guys at driver.ie we brought you my favourite shoot of 2009.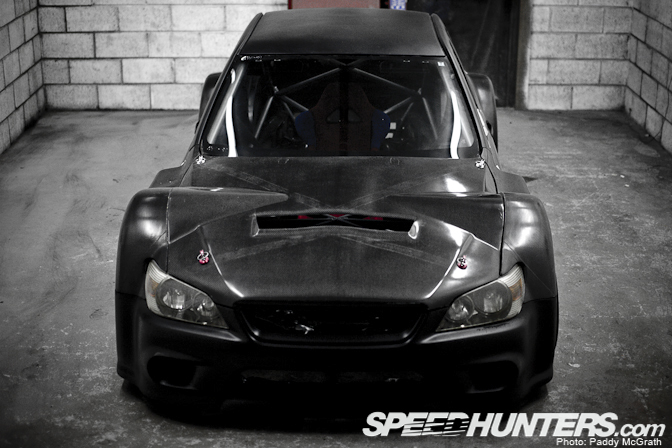 Carbon Fusion HQ, Co.Kerry, Ireland: Martin Ffrench's all carbon Altezza tracak car has caused quite a stir. I wonder what progress 2010 will show us this time next year.
2009 has been awesome. It's had it's ups and downs but left me with no regrets. Lets hope 2010 is even bigger …
- Paddy