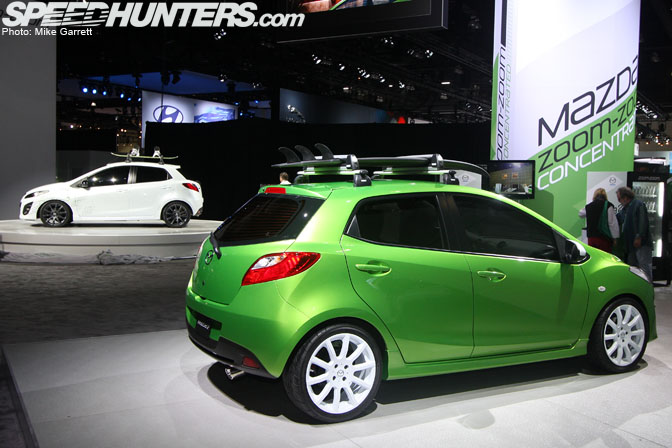 Back in 2007 I was in a small town in Japan's Ibaraki-prefecture when I first saw the new Mazda Demio driving on the street. It was love at first sight, or at least it was the coolest compact car I had seen in a long time. Now, two years later Mazda is finally bringing the Demio to North America as the Mazda2. Yesterday at the LA Auto Show, a jetlagged Mazda president Takashi Yamanouchi unveiled the US-spec Mazda2 to a large, and energized crowd.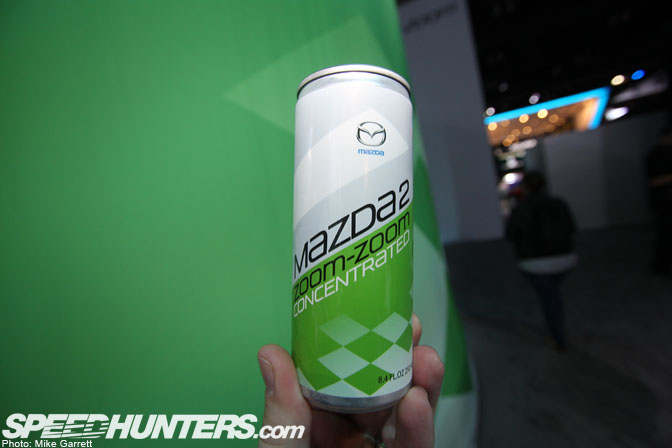 The free citrus-flavored energy drinks that Mazda was giving out might also have helped the crowd's excitement. "Zoom-Zoom Concentrated" is their theme for the car.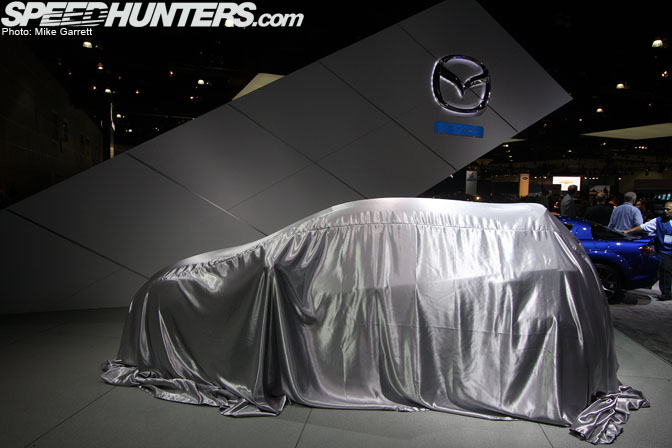 Seeing as how the car is already on sale across the world, there wasn't a whole lot of suspense as we waited for Mazda to pull the silk off the car. Nonetheless, I was interested to see if any big changes had been made for the US car. It's always a bummer when a cool car finally makes it to the USA and gets watered down in the process.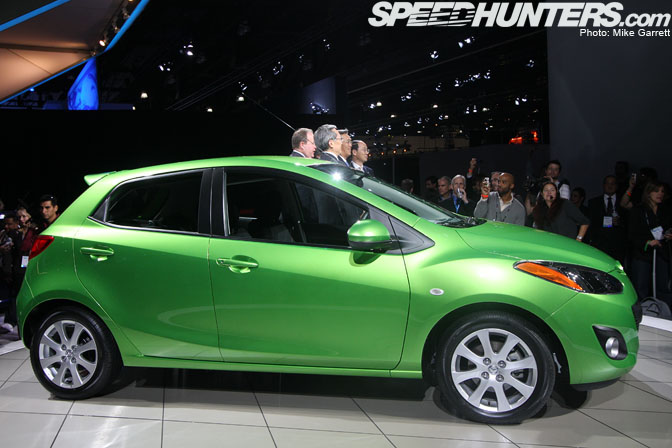 Fortunately the US-spec Mazda2 looks very similar to the one the rest of the world gets. There are a few changes though, like the amber reflectors in the head lamps, as required by US law.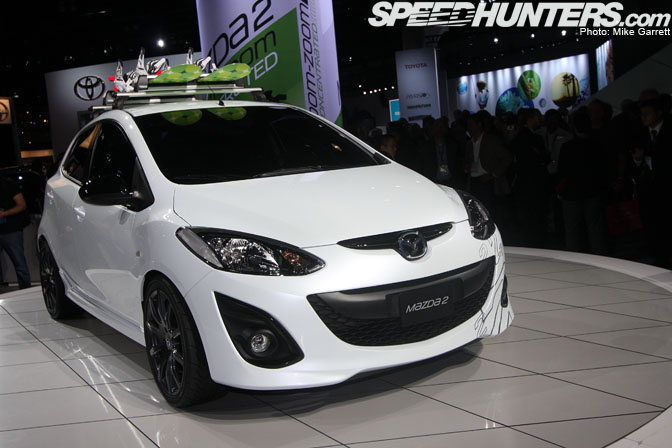 Mazda also showed a few accessorized versions of the Euro Mazda2 (note the clear reflectors).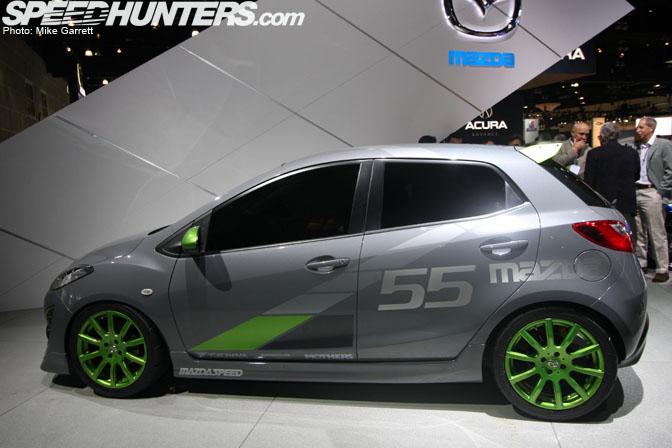 There hasn't been any info released on engine choices or pricing, but it's been said that the car will be the cheapest, and the most fuel efficient in the Mazda lineup.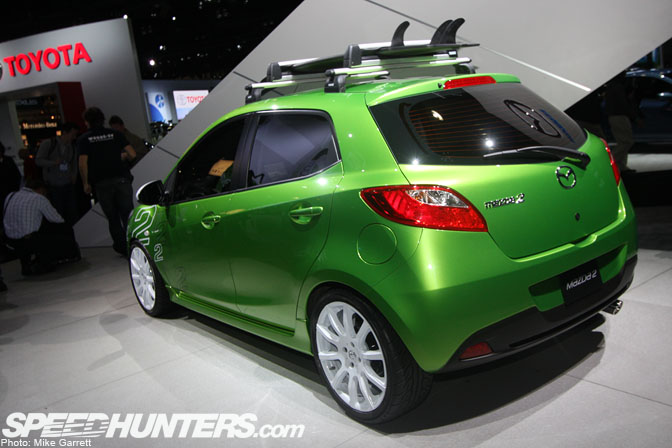 The Mazda2/Demio has already been praised all over the world as one of the funnest and best handling subcompact cars you can buy. Here in the states it will do battle against cars like the Honda Fit, Nissan Versa, Toyota Yaris, and the new Ford Fiesta (which we'll look at tomorrow).
Look for the Mazda2 to hit showrooms late next summer.
-Mike Garrett