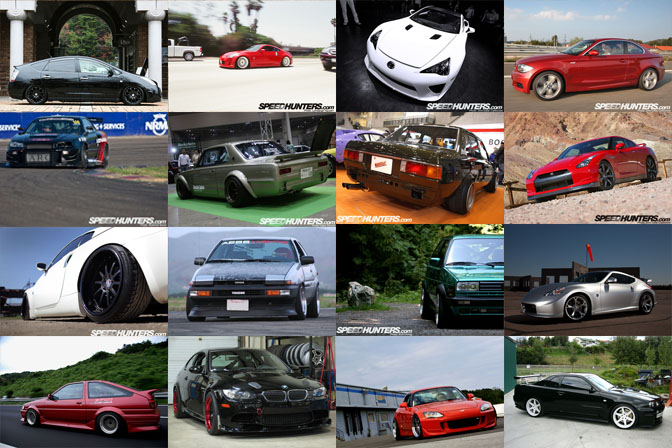 To close off the year that was 2009, we asked some of our magazine editor friends from around the world to participate in an informal review of the year. This select group of experts edit some of the world's leading modified car magazines, so we thought a group interview would result in a multifaceted global perspective for this story.
Thanks to everyone who participated in the interview process!
:Rod
Participating magazines:
High Performance Imports: Australia
Eurotuner: USA
Elaborare: Italy
Import Tuner: USA

Tuning Auto: France
Auto Salon: Australia
Modified: USA
Auto Works: Russia
Super Street: USA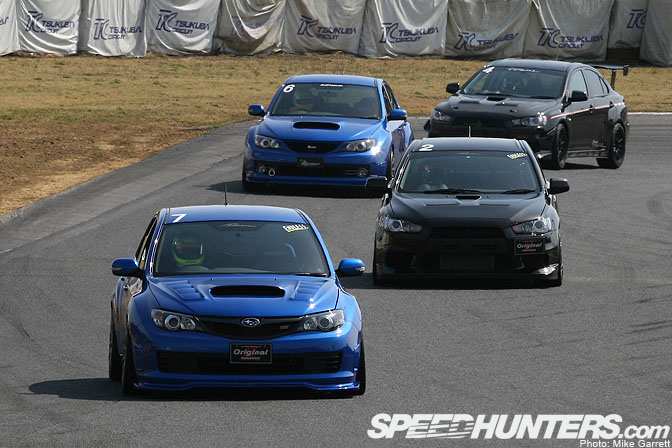 Speedhunters: What are the top 5 most important cars (new or used) for the 18-30 year old crowd in 2009?
High Performance Imports: Nissan Silvia, Subaru WRX, Mazda FD RX-7, Nissan Skyline and Mitsubishi Evolution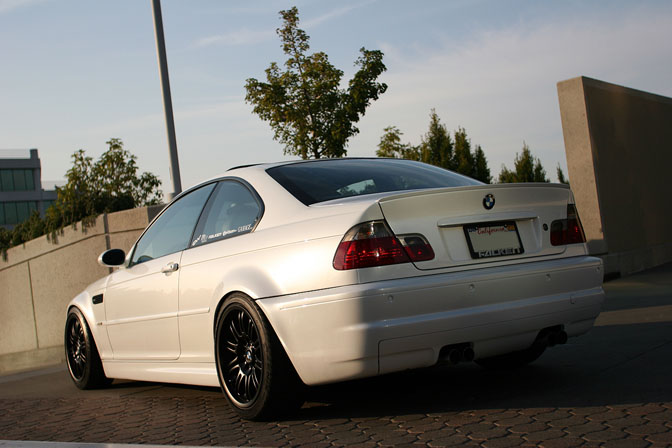 Eurotuner:  BMW M3, BMW 335i, VW GTI, Mini Cooper S, Audi R8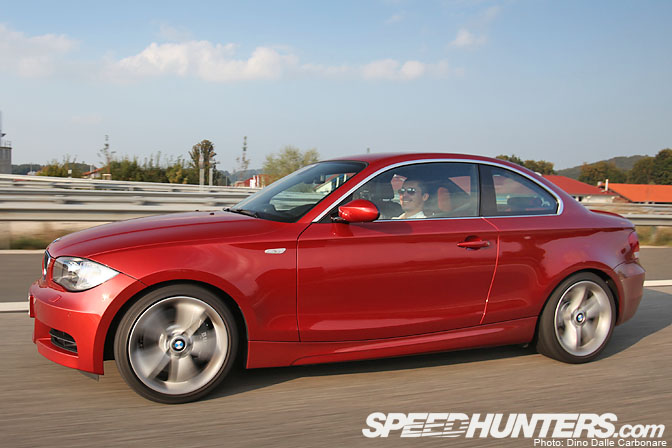 Elaborare: Honda Civic, Nissan Silvia, Volkswagen Golf GTI, BMW Series 1, Honda S2000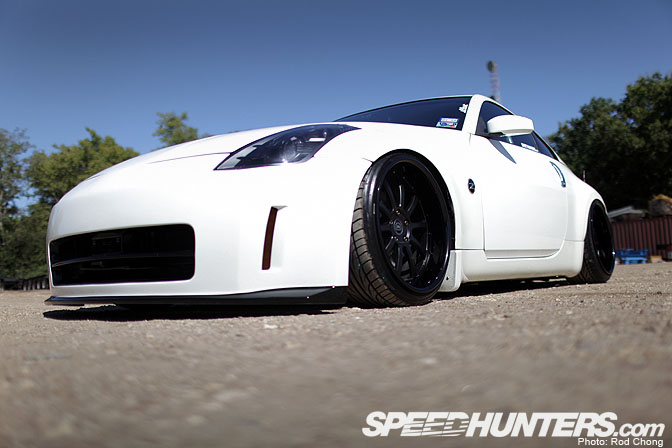 Import Tuner: GT-R, Civic, EVO, STI, Supra, Honda Civic EG, 350Z, EVO IX, Subaru WRX STI, Honda S2000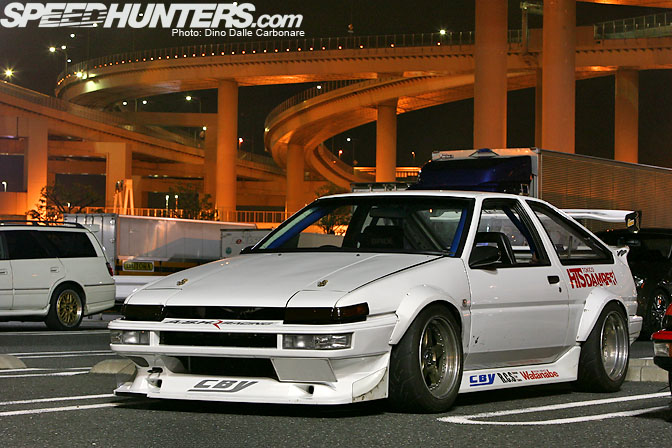 Tuning Auto: Nissan GT-R, BMW M3 E30, Subaru Impreza STi GRB, VW Golf II, Toyota Corolla AE86.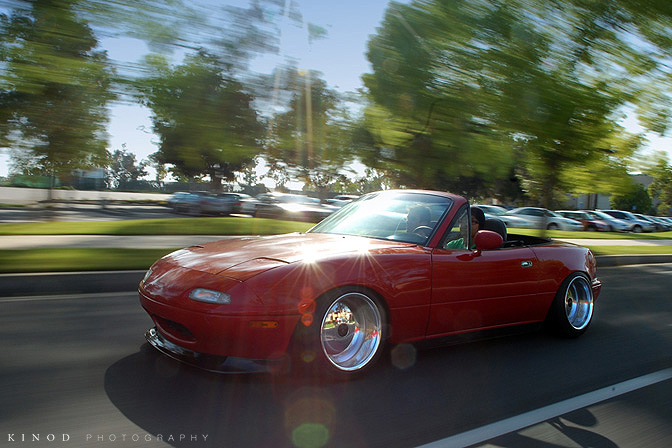 Auto Salon: Mitsubishi EVO VIII MR & EVO IX, Nissan 350Z, Mazda Miata/MX-5,  R35 Nissan GT-R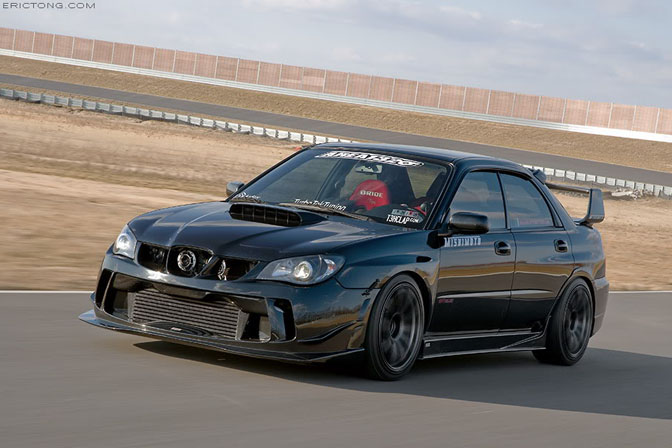 Modified: Mitsubishi EVO X, Subaru STI, Nissan 350Z, BMW M3, Honda S2000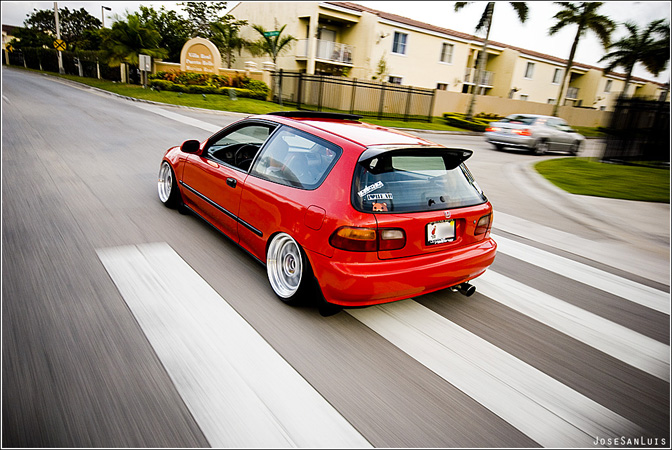 Auto Works: Honda Civic, Subaru Impreza, Nissan S13, Nissan Skyline, Mitsubishi LanEvo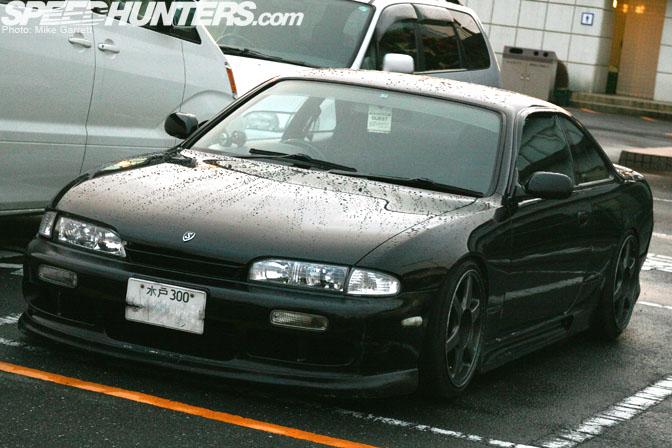 Super Street: Honda Civic, Nissan 240 S13/S14, Acura Integra, 350Z, E46 M3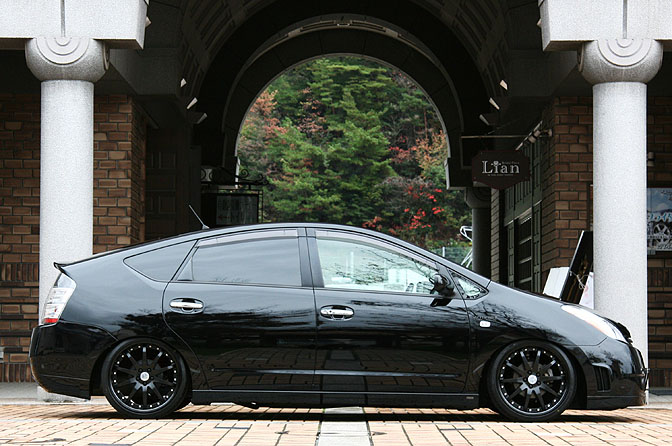 Speedhunters: What were the biggest automotive industry trends for you in 2009?
High Performance Imports: Unfortunately, eco-everything and green mania.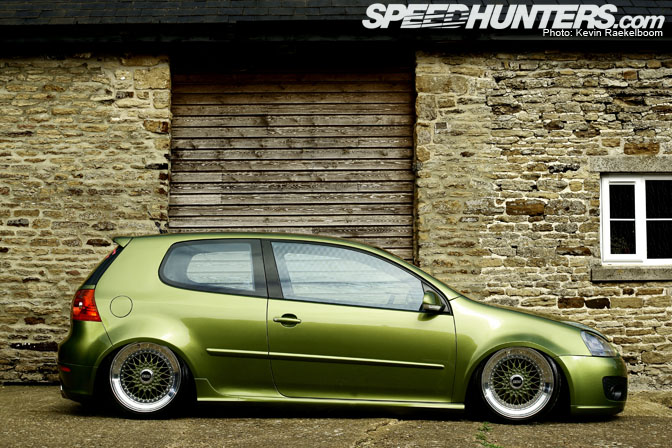 Eurotuner: turbos, big wheels, air-ride, clean exterior

Elaborare: In the 2009 the Nissan stupify everybody with the 370Z and the "evergreen" GTR.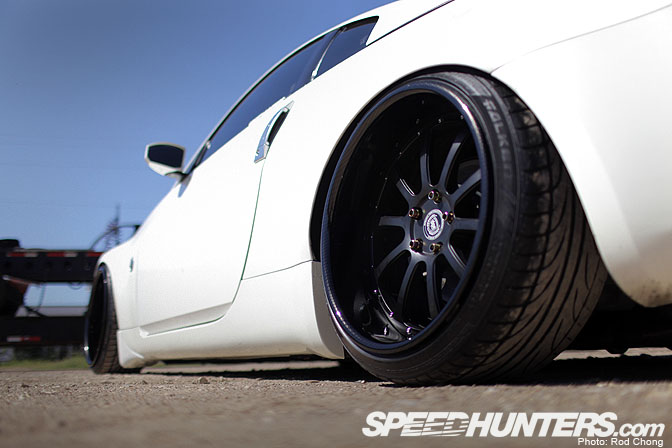 Import Tuner: Bike/Ski/Surf racks?!? (Sarcasm) It would be the "Hella Flush" movement with aggressive wheel fitment and stretched tires to compensate.
Tuning Auto: Of course, the financial crisis left its step practically on each tuning project of 2009 from across the globe. But I can't say, thatit's terrible. In my mind people have become more thoughtful refers in purchasing some aftermarket products or in tuning build itself. As for the main trends of 2009 tuning scene I can mention more colorful & stylish exteriors, wide chrome rims with a stretched tires, very low vehicles with a perfect stance & fitment, and, as I have noticed, turbo tuning has become much more popular in this year!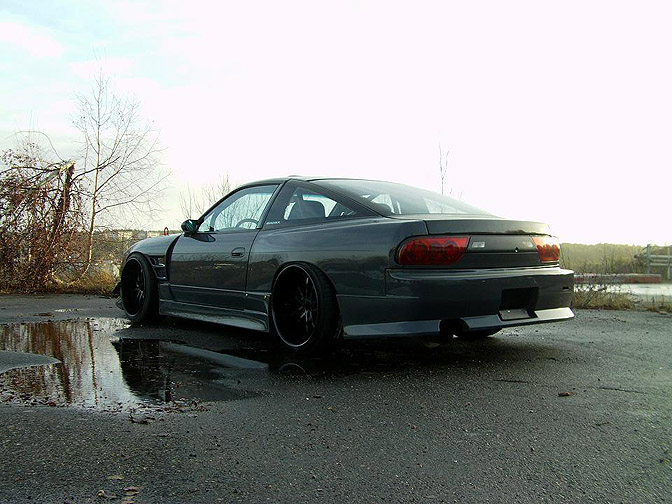 Auto Salon: I think we're now starting to see a unified approach – globally – towards car modification. A few years ago each continent had its own distinct 'style'; a unique interpretation of what was cool and what wasn't. Thanks to the internet, enthusiasts are no longer isolated by geographical location. Even those in the most remote regions can see and take inspiration from what other countries are doing, and this exposure has influenced modifying trends.
I also believe that sports like drifting and time attack have heavily influenced enthusiasts. A decade ago people built their ride for static car shows, so their primary focus was on maximum visual impact. The cars we see today are built with functionality in mind; people want a car they can drive on the streets, race on weekends and take to shows as well.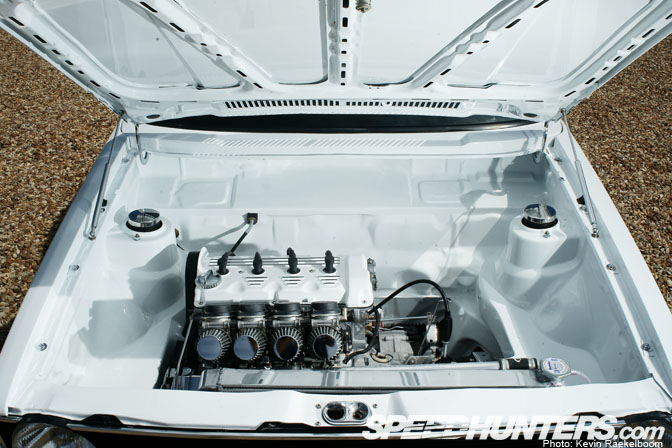 Modified: The shaved engine bay, hellaflush wheel fitment trend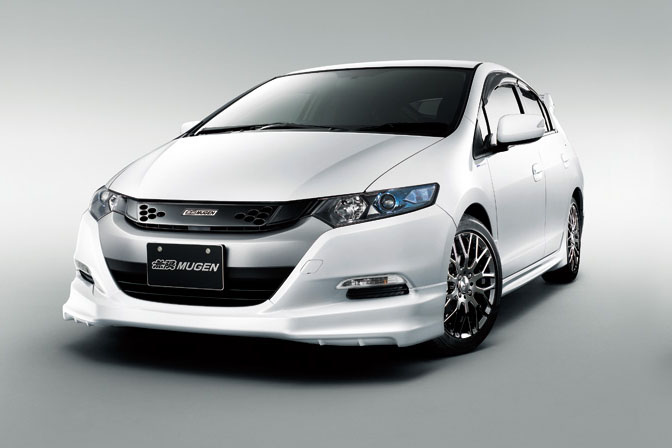 Auto Works: Hybrid cars
Super Street: Go cheap or go green.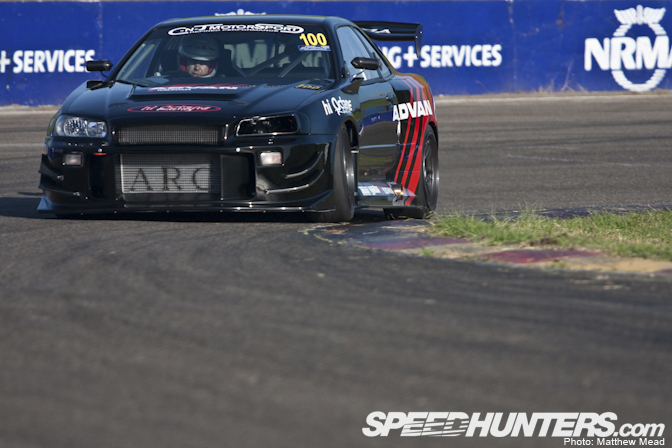 Speedhunters: Is Drifting still growing? What about Time Attack? Are these the most cutting edge types of motorsport in the world?
High Performance Imports: Yes, drifting still continues to grow in this country, but more so time-attack, with Australia stepping it up on a global scale.
Eurotuner: No.
Elaborare: Personally i love all the motorsport world, but for sure drifting is still growing up (especially in Italy).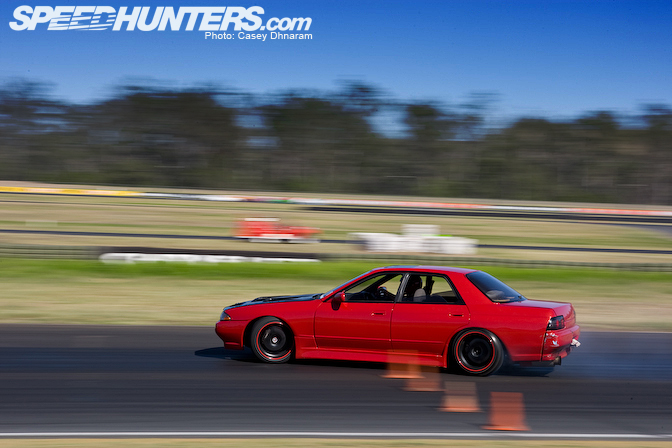 Import Tuner: As far as spectatorship, drifting still has a lot of growth potential. To me, it is the most spectator-friendly and exciting motorsport, live. Despite Initial D, as a participatory motorsport, the learning curve and costs to drift are prohibitive. Time attack, once everyone gets over the stigma of taking their car–stock or modified–to the track, has tremendous participatory potential. As long as the organizations involved keep the events safe, it should see growth. Are drifting and time attack the most innovative types of the motorsport in the world? Um, no. There are way too many motorsports with way too many zeros in their budget to compete.
Tuning Auto: Yeah, I think drifting grows much more quicker than any other automotive events. It has rather good outlooks practically in every country. And the reason, I believe, lies in the incredible entertainment of the show. It looks really great!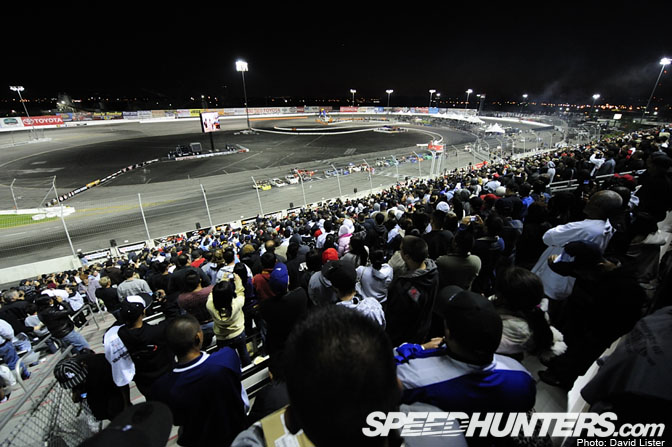 Auto Salon: I think a lot of people believe drifting is in a state of decline, but my opinion is that it will be around for a very long time. What we are witnessing is the sport's popularity stabilizing. Corporate interest and mainstream exposure propelled drifting into the limelight, and as these diminish we'll start to see drifting's 'true' colors. Drifting will continue to be around and it will continue to be popular; just not at the same levels we saw post-Tokyo Drift. It's a compact format and spectacular entertainment, so it has all the right ingredients.
I believe drifting has every opportunity to be a globally recognized sport but it needs to managed maturely and carefully. At the moment teams have extremely high operating costs (whoever said drifting was a cheap form of motorsport was dreaming) and have to survive on a single source of income: sponsorship revenue. If sponsor interest dries up then professional drifting dies. Simple as that. If and when the sport of drifting reaches the level of a world championship, Ibelieve it's vital that the organizers take a long-term approach and consider dividing a portion of the broadcast revenue to the competing teams, much like what is done in Formula 1 and in the English Premier League (soccer).  By using a tiered system it encourages competition and ensures the teams are financially sustainable.
It would be naïve to think time attack will reach the same popularity drifting did as they are two very different formats. The real benefit I see in time attack is its run-on effects throughout our industry; it's the perfect breeding ground that encourages the development of new cutting-edge technology. Time attack also breaks down the barrier that separated the aftermarket industry from the world of motorsport, as the cars and modifications are relevant to modifiers.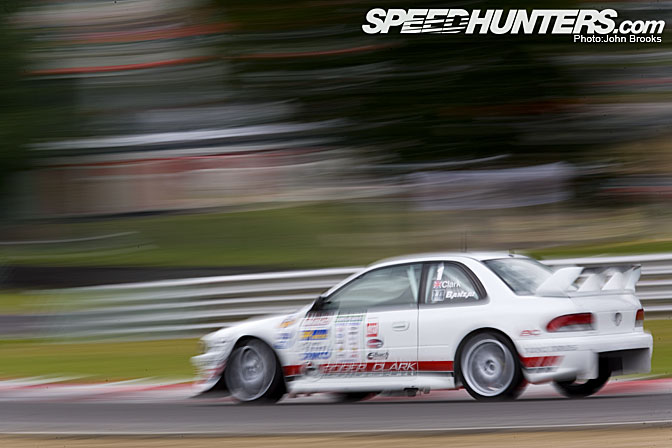 Modified: Drifting is still growing although it has slowed considerably from past years. Time Attack is still on an up trend but it is extremely slow due to the economy and cost of running. I believe they are the newest types of motorsports in the world, I wouldn't say that they are the most innovative. People want to see new things and these two sports are providing that at the moment.
Auto Works: From what I can see (feel), drifting in Japan is not growing anymore. It's evolving along with the drivers and the machines but there are no many new comers. I'd say TA, or circuit driving (grip), suffers form the same observation. It's still  strong but in that case, with lots of non-modified cars.
With the highly tuned machines, there are definitely the most cutting edge types of non-professional motorsport in my mind. In France, both of them are growing and I hope it's just the beginning. You know, we always have been very slow to start.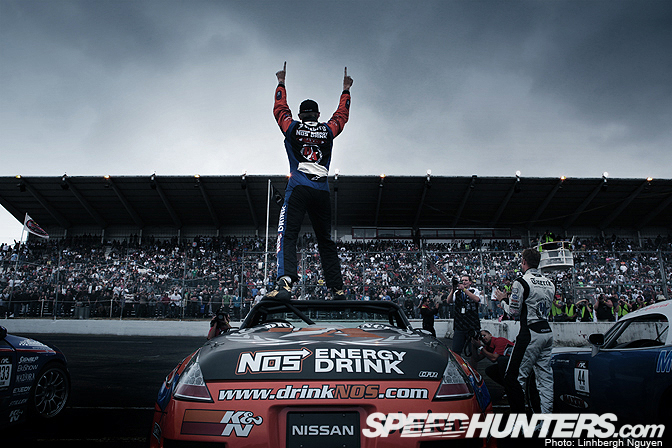 Super Street: Drifting has reached the make it or break it point, similar to time when import drag racing became flooded with big dollar sponsors. The fan base is strong and loyal, but we haven't really seen an influx of new drivers that have been able to beat the drivers who have been on top since the very beginning. Time attack is growing but is still somewhat limiting in that the events are usually far and spectator numbers aren't as high as they could be; obviously watching that type of racing can't be properly enjoyed without seeing the racing from multiple angles.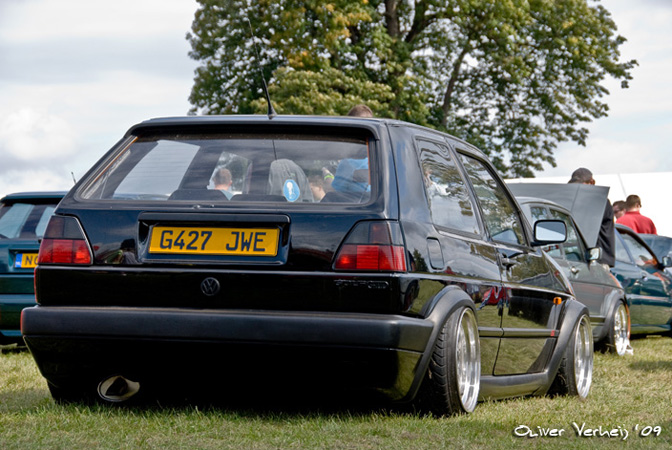 Speedhunters: What are the most important car modification styles right now?
High Performance Imports: It's all about stance, bright colours, pastels, fluros, camo, all-round balance as opposed to outright power and, oddly, roof-racks.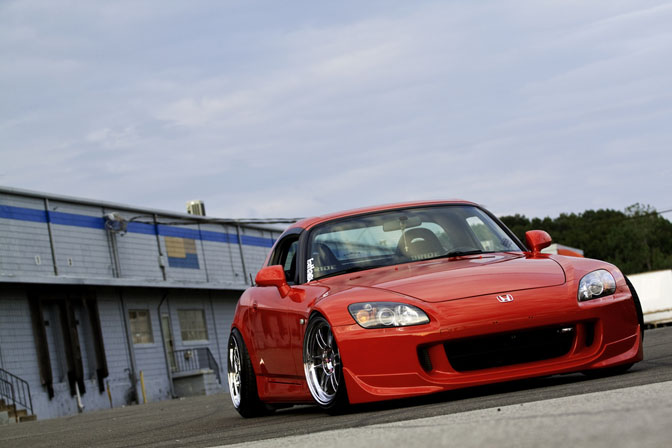 Elaborare: The vision of JDM Style by the Americans: low cars, stretch tyres and big rims.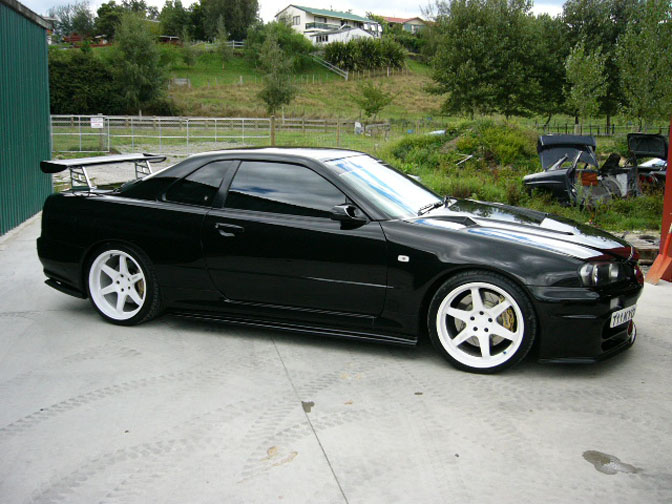 Import Tuner: The clean and flush look. It's also dope how most cars, including show, are leaning toward the purpose-built track look. Beats combat kits and Lambo doors, any day.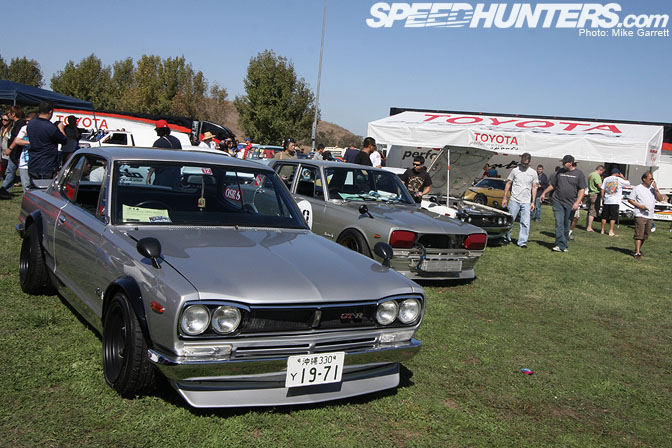 Tuning Auto: As I've already said, the most popular trends of this year are luxury & performance. In the same time, people try to find more rare cars and they really work hard to give them a complete, fresh and stylish look. Ugly bodykits with big rims left behind. I hope:)))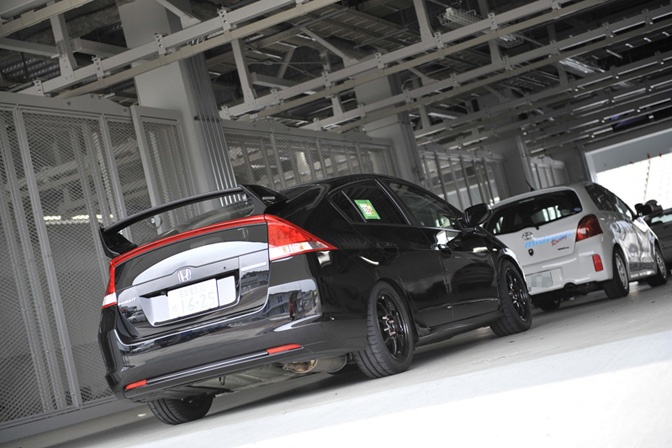 Auto Salon: There's a small group of workshops and individuals who are focusing on hybrid technology, and this is important for the aftermarket industry. Hybrid technology is still in its infancy but it will soon change the car modification landscape. While manufacturers are developing such technology for environmental and efficiency reasons, it is these guys who are pioneering its use in performance applications.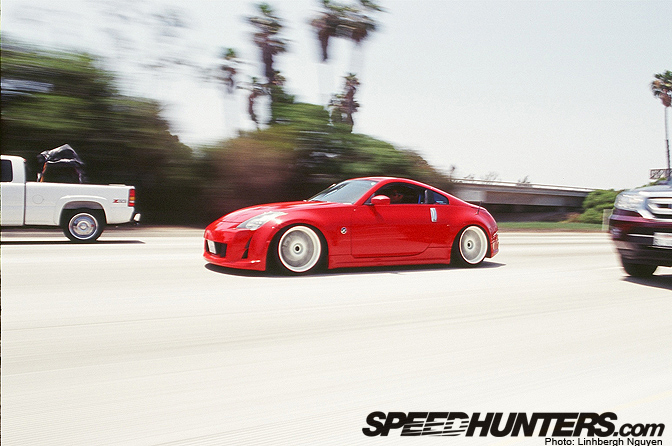 Modified: Wheels, exhaust and an ECU Tune..unless you mean overall style, then low stance street cars and track looking vehicles are the most common styles.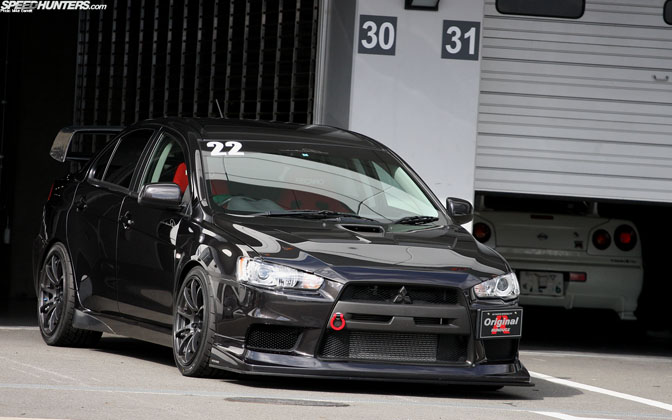 Auto Works: Clean, Efficient, Race looking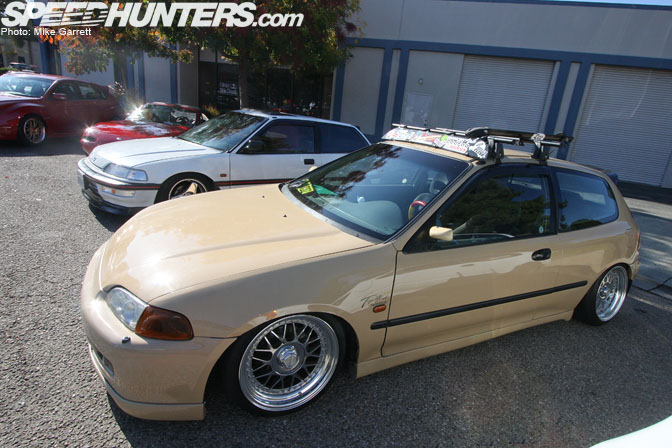 Super Street: Wire tucking in engine bays, custom offset wheels, Hondas coming back in fashion, faster time attack cars on privateer budget. Also: more old school restorations/build-ups/affordable projects even if they're oddball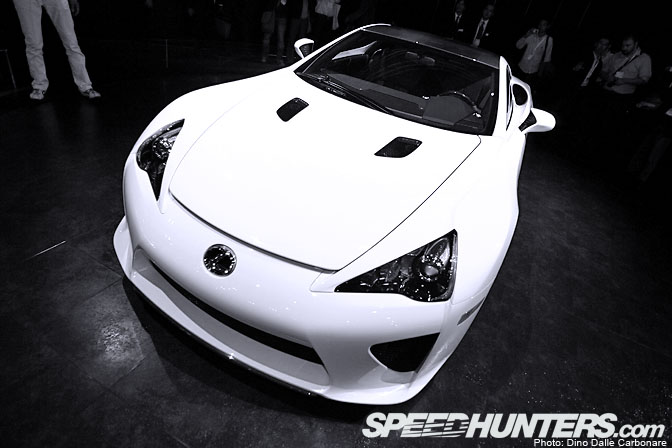 Speedhunters: Car of the year?
High Performance Imports: Lexus LFA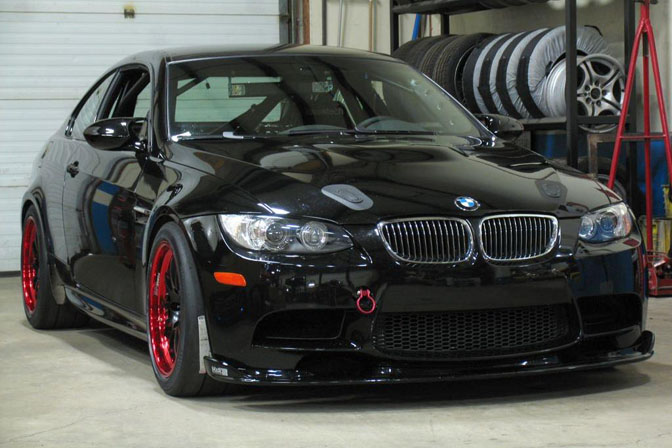 Eurotuner: M3
Elaborare: (Ma su speed hunter dici?)  Lexus  LFA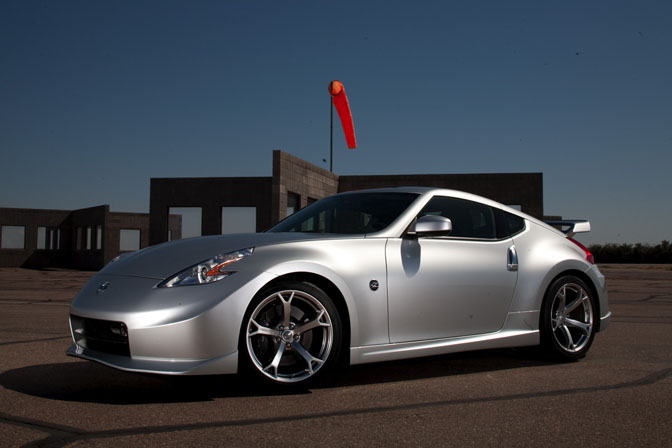 Import Tuner: The 370Z. Shorter, wider, stiffer, and more power than its predecessor, I fell in love with the new Z after my first drive. There's nothing like taking a manual transmission, RWD up the canyons.
Auto Salon: Brawn's BGP 001. Although no one will deny that its early dominance was because of the resources Honda F1 threw at its development, Brawn did face a daunting task of integrating the Mercedes-Benz engine to a chassis and gearbox that it wasn't designed for. Its dominance and reliability right out of the box was unprecedented in the world of Formula 1, especially with so little testing. Sure the BGP 001 fell off the pace towards the end of the season, but that has more to do with Ross Brawn rechanneling resources into their 2010 car.
Modified: BMW M3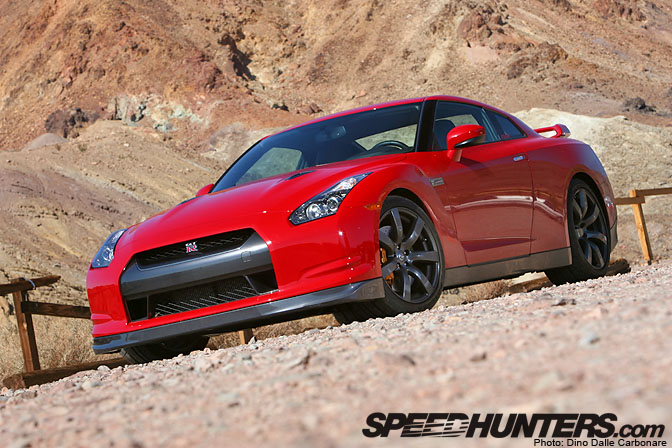 Auto Works: Nissan GT-R R35
Super Street: R35 GT-R or Lexus LF-A, I can't decide between the two!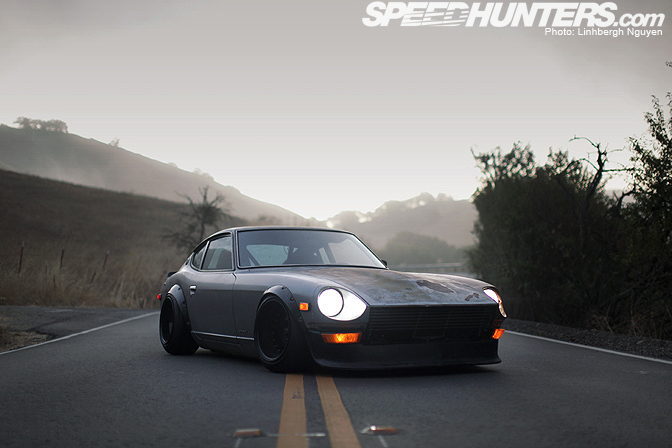 Speedhunters: What are the most important retro (pre 1989) cars today?
High Performance Imports: Toyota AE86, KE-series Corolla, Nissan Skyline, Nissan 240/260Z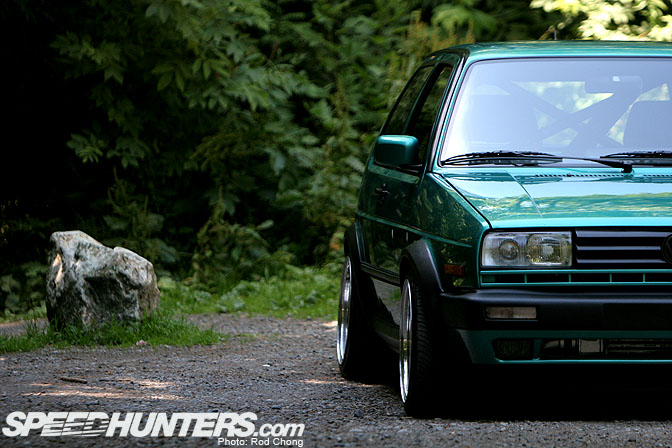 Eurotuner: E30 M3, Mk2 GTI 16v, 2002 turbo, Mk1 GTI/Rabbit GTI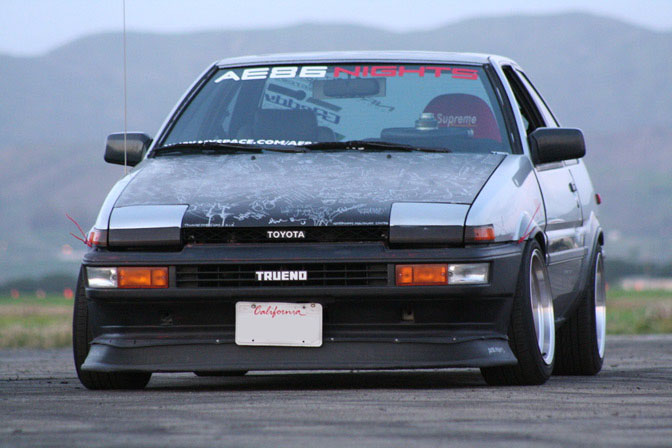 Elaborare: For sure the Toyota AE86.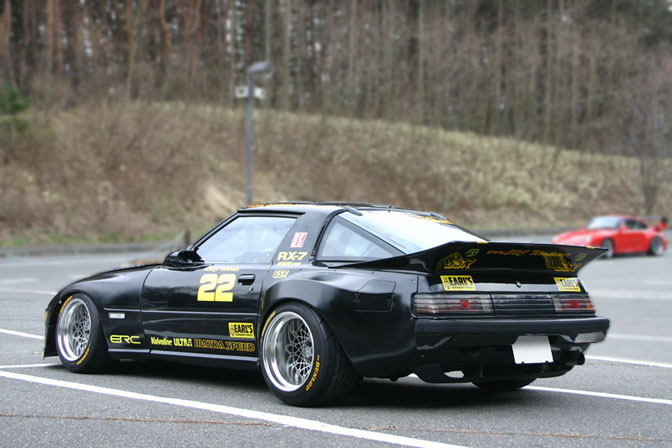 Import Tuner: AE86 Corolla, S30 240Z, SA RX-7, EC CRX, P/PL510 510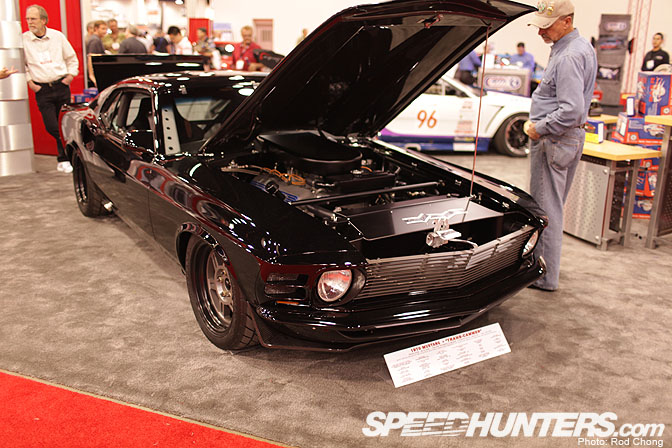 Tuning Auto: As I can mention, today when somebody says "retro", people think about such cars as Hemi 'Cuda, Challenger or Mustang. May be it's really so!:)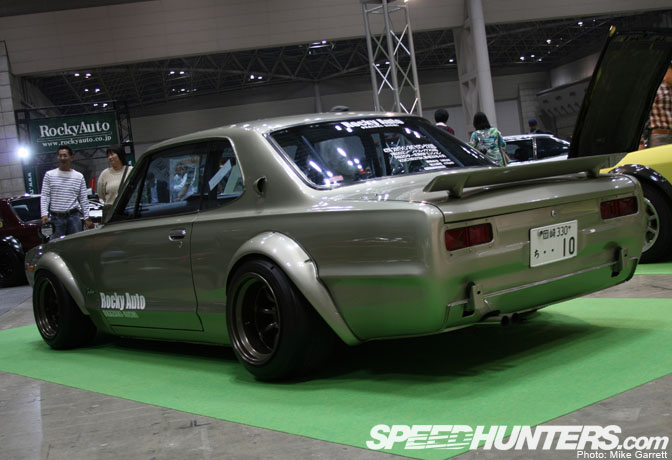 Auto Salon: The classics like the Hakosuka and S30 are important because they remind today's enthusiasts of a time when performance cars were simple and pure. While modern counterparts may be faster and safer, the advent of electronic aids has also resulted in a censored, almost detached, driving experience. There's a sense of fulfillment and accomplishment that simply can't be replicated in a car with paddles and switches, no matter how fast it may be.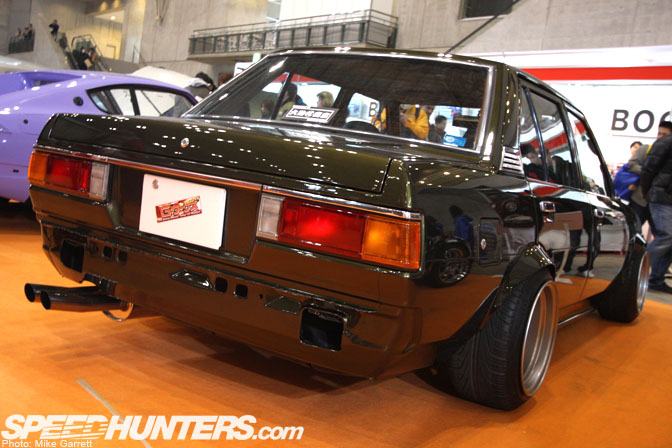 Modified: Datsun 240Z, 510, Toyota Corollas, Mazda RX cars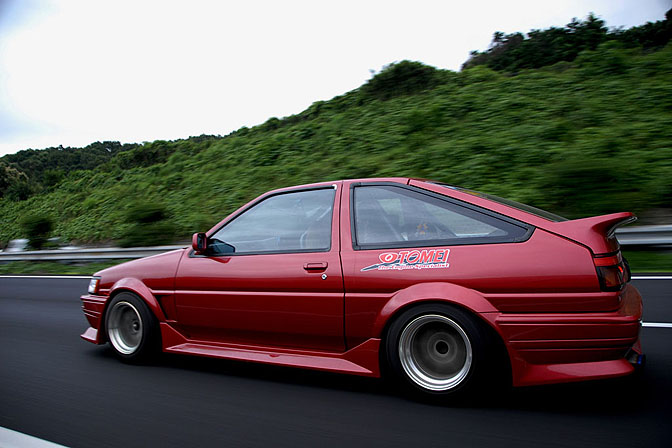 Auto Works: AE86, Fairlady Z S30
Super Street: Cressida is growing popular quickly. Also S30 Z-car and KE70 Corolla.