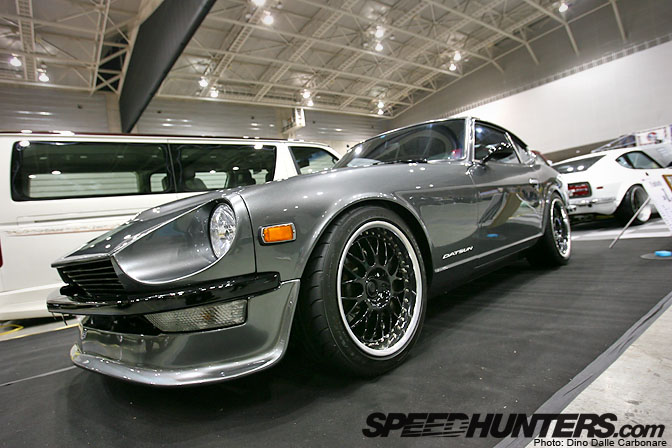 Time now for a final stroll through the Mooneyes Hot Rod and Custom show that was held this past week-end in Yokohama. Many of you wanted to see more pictures of the left hand drive S30 above, so you'll be pleased to know I will dedicate a Car Spotlight post to it as it was just too perfect.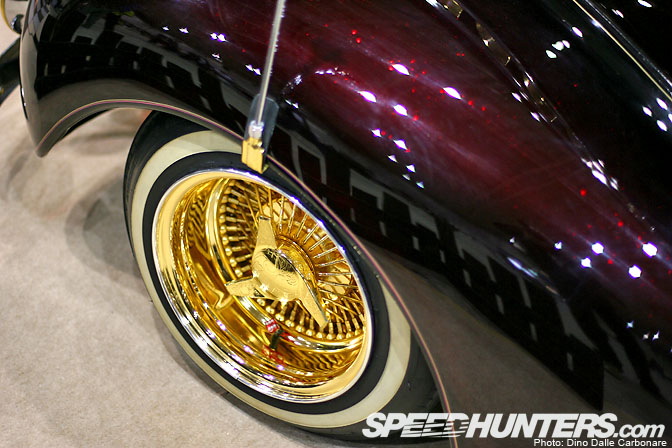 Hot Rod and Customs are all about the details and even for someone like me that finds this whole scene very new, there is just so much to appreciate down to the smallest detail.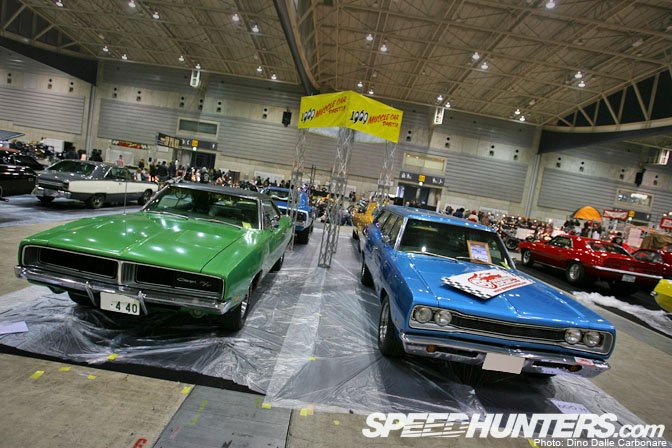 Plus this has to be the only show in Japan were you can see everything from outrageous American muscle cars…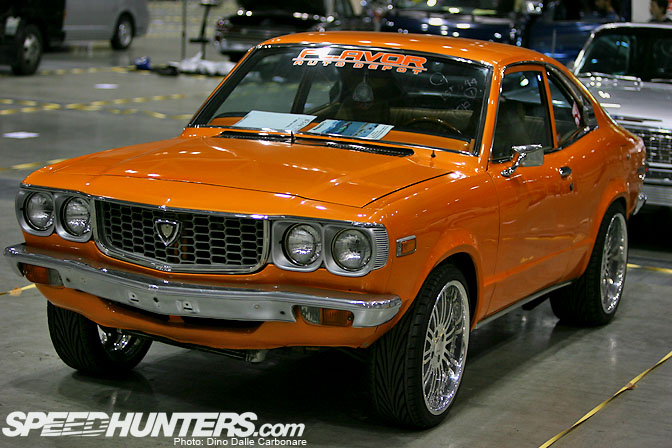 …all the way to tiny Japanese rotary powered cars like this imported Mazda RX3.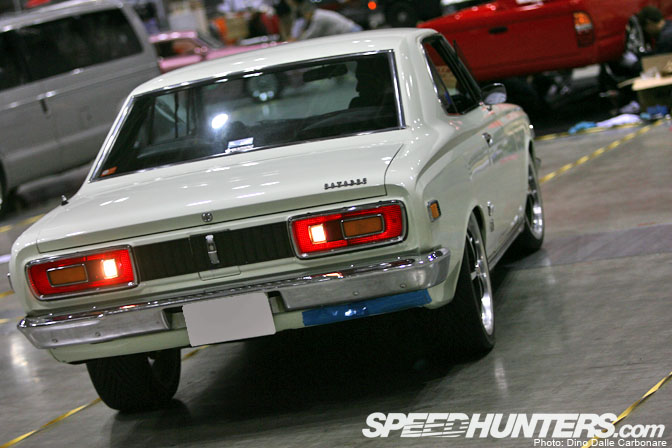 It's thanks to these shows I have began not only appreciating but actually seeing more rare Japanese classics, like this old MS51 Crown…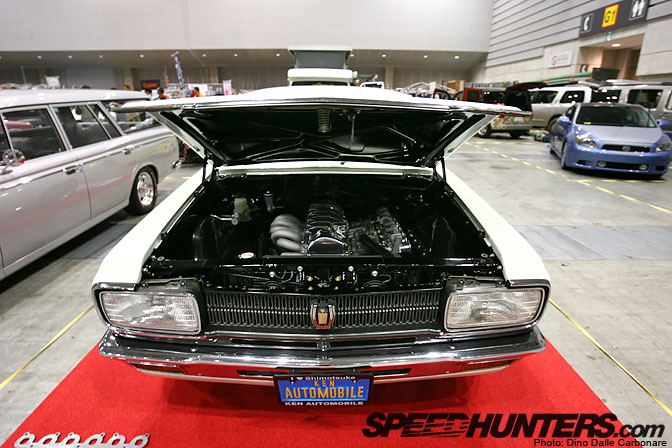 …restored to perfection.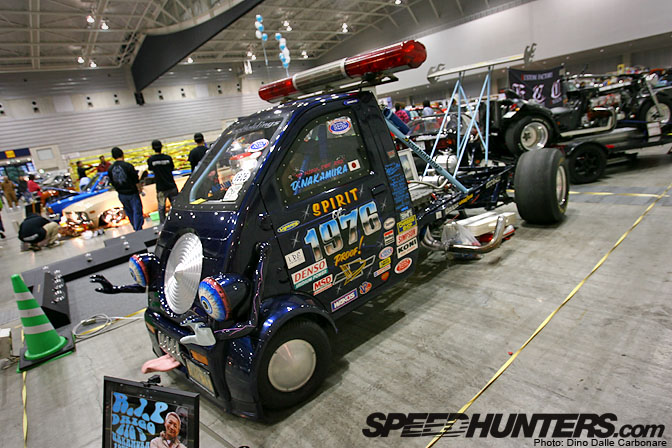 There always seems to be a pinch of craziness to these shows like this drag-racing Daihatsu Midget…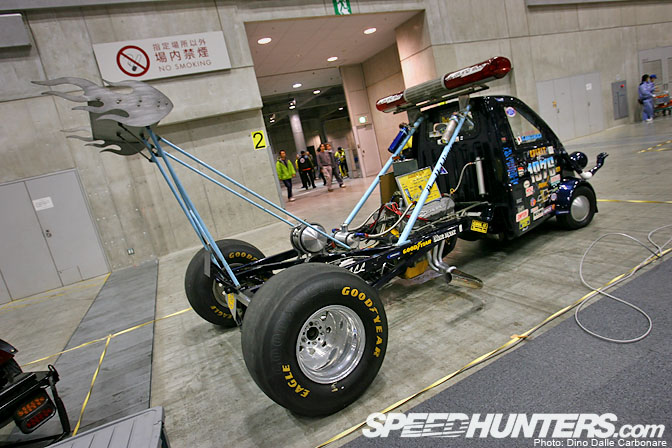 …which really made me laugh! It has been lengthened with a custom chassis which accommodates the V8-engine and the new driveline. That has got to be a hoot to drive!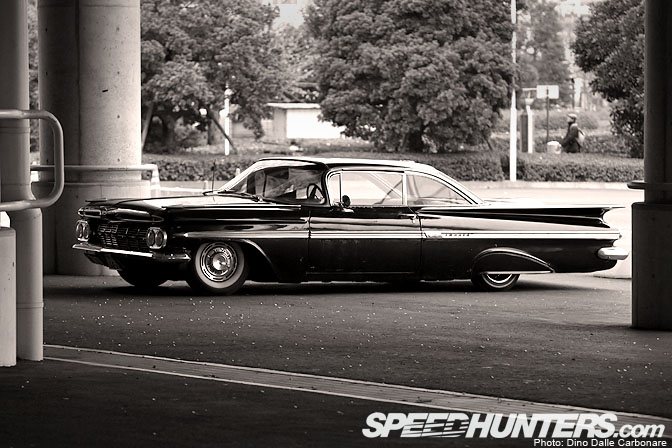 This Impala was sporting a less than perfect finish with tons of rust spots throughout the body. I never saw it being moved into the show so I'm assuming it was just someone's ride parked up at the back. Sure looked the part though!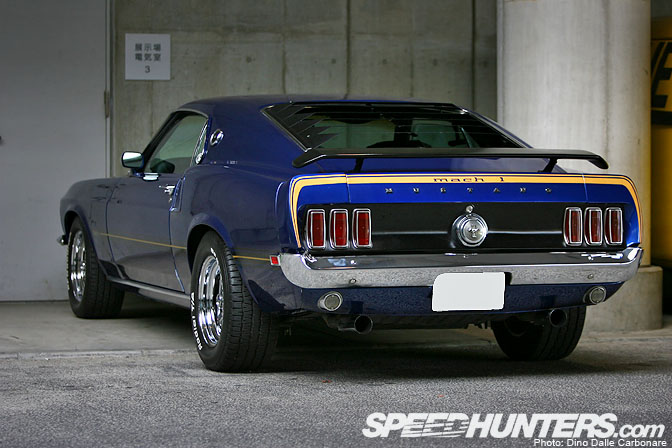 Here is another one that I didn't see on the show floor, a spotless and road registered Mustang Mach 1.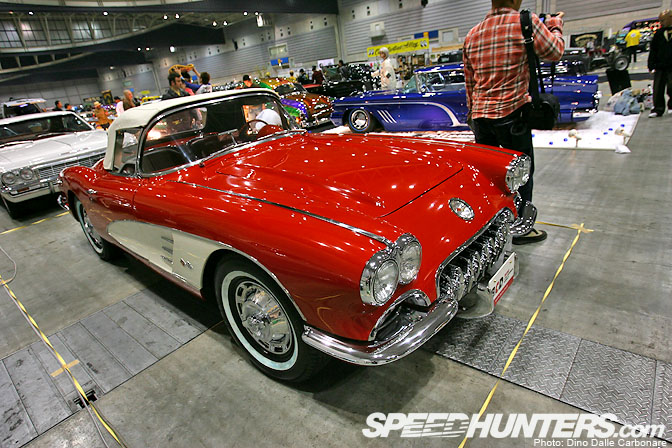 There were a bunch of '58 Corvettes like this one sporting a very period correct look.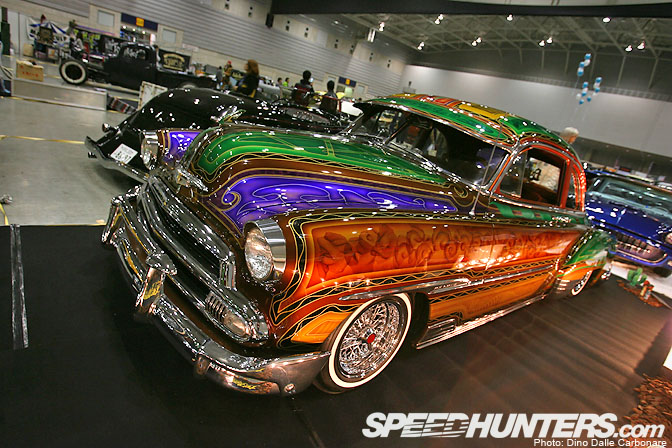 This probably took most colorful car of the show award, I dread to think the hours of work that were required to pull off such a complex paint job!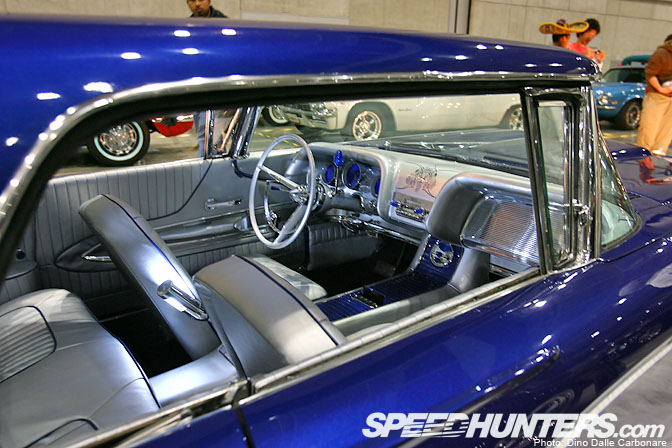 And it wasn't just the exterior of cars that sported intricate customization!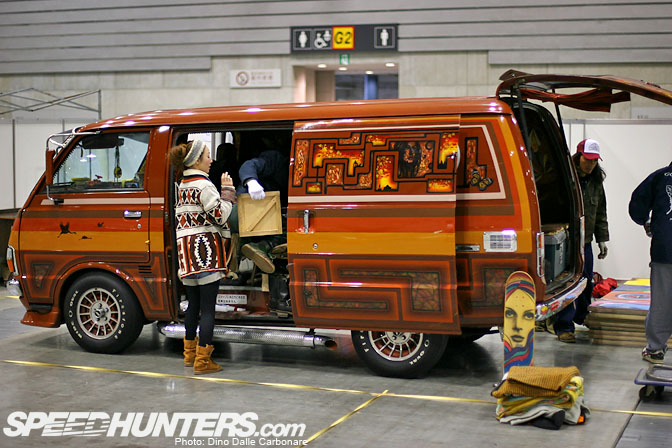 One interesting aspect of walking around during the set-up day was that I got to see what owners drive on a day to day basis. There were lots of imported transporter trucks from the US to bring cars into the show, but those setting up the little accessory or apparel stands had the coolest rides by far like this custom painted 70's van!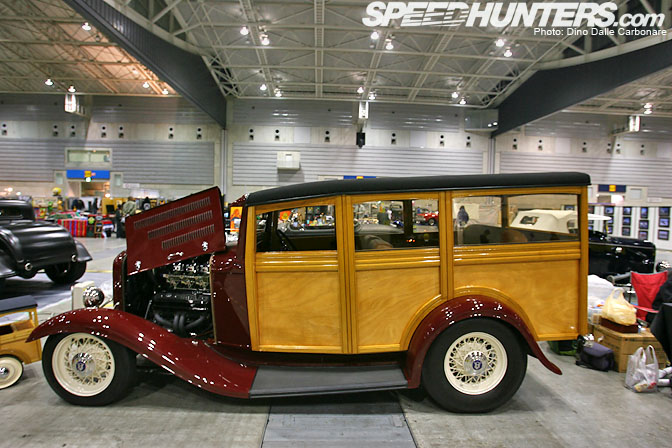 And talking of vans, check this is out.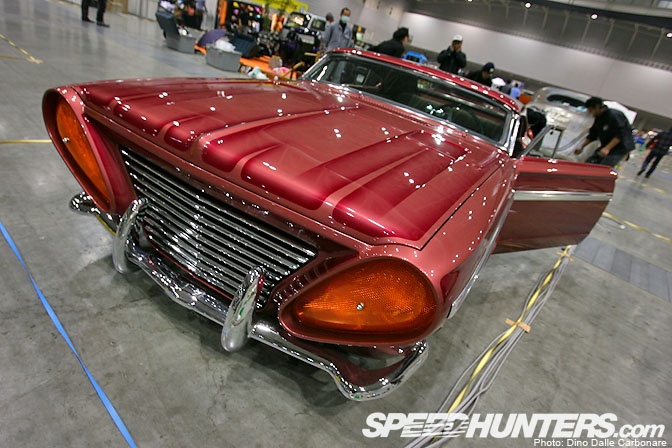 This customized Dodge really grabbed my attention and reminded me of that heavily chopped green Crown I saw earlier in the year at the Mooneyes show in Odaiba.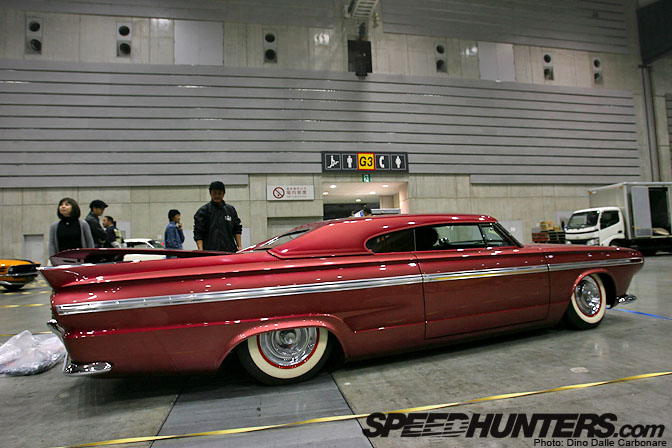 Certainly redefines the term "low."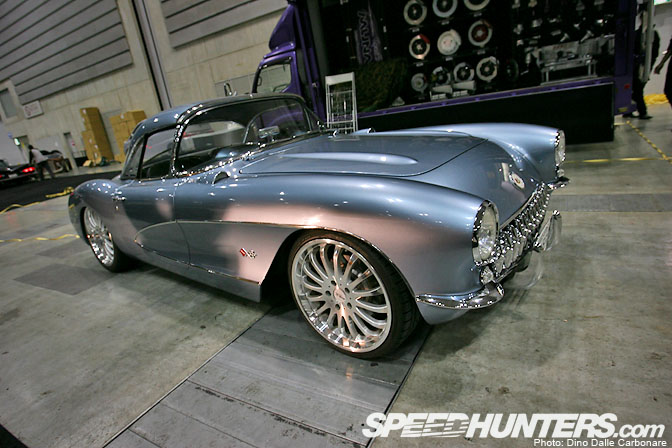 This Vette was fitted with modern wheels with low profile tires, somehow didn't seem to look right.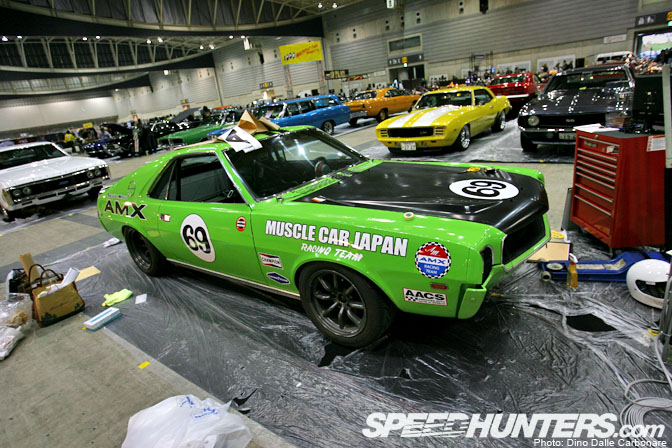 First time I saw a 1970 AMC AMX, had only heard of the car and seen a few pictures. This particular one is undergoing a full restoration, which explains why half of the interior was missing.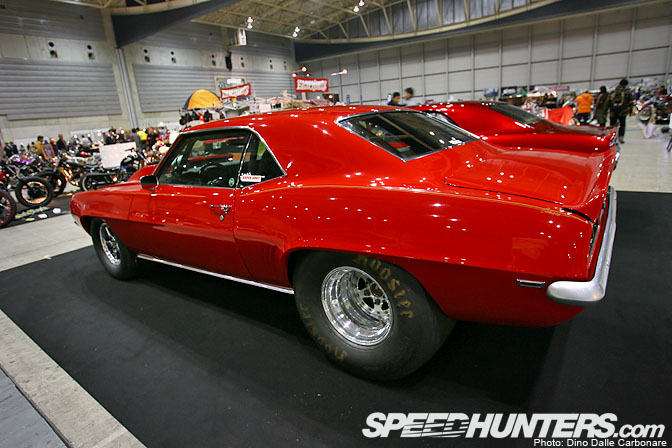 This Camaro SS is precisely why I like these shows.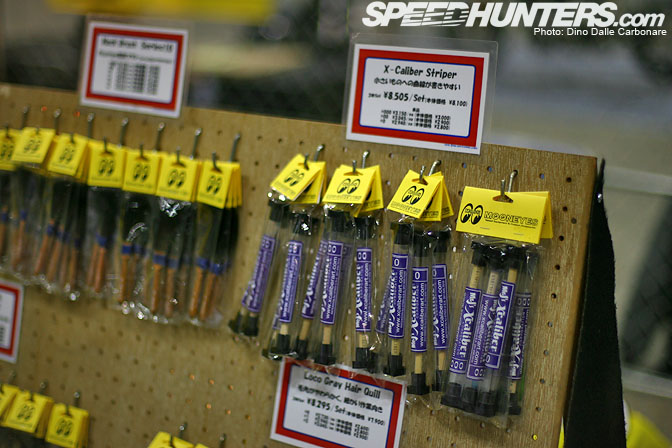 Mooneyes was selling everything you need to start doing your own pin striping, everything except a steady hand!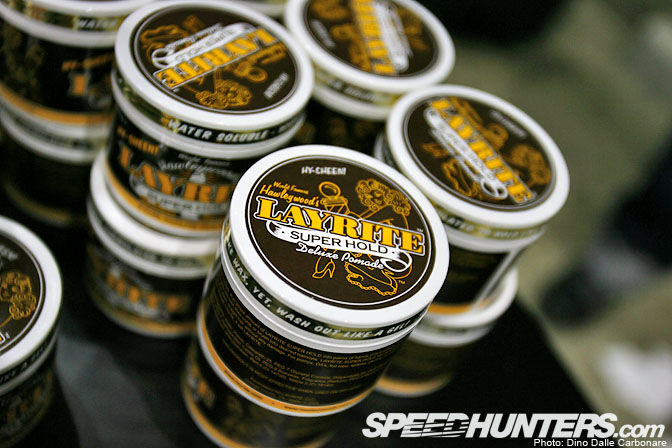 Into the hot rod scene? This is what you need for those oiled up hairstyles!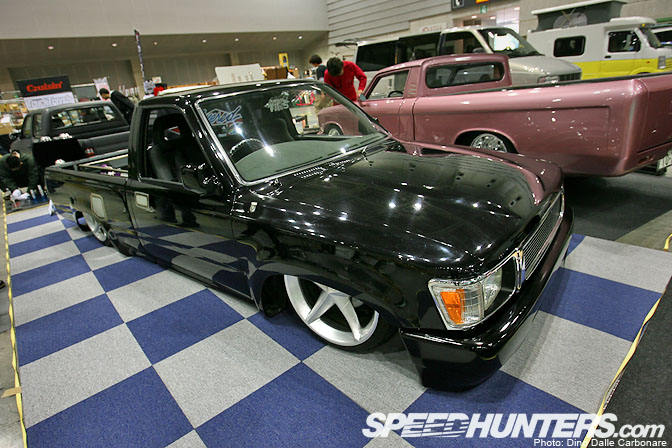 A small area of the show was dedicated to trucks, very low trucks!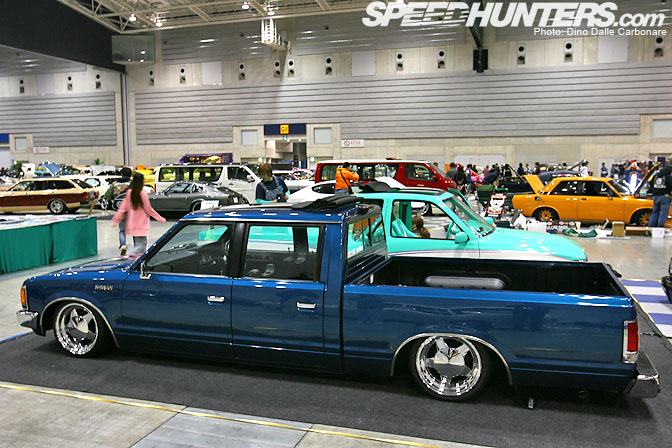 After seeing the varied collection of cars and bikes at this show I'm already looking forward to more Mooneyes shows in the new year! Hope you enjoyed the coverage.
-Dino Dalle Carbonare