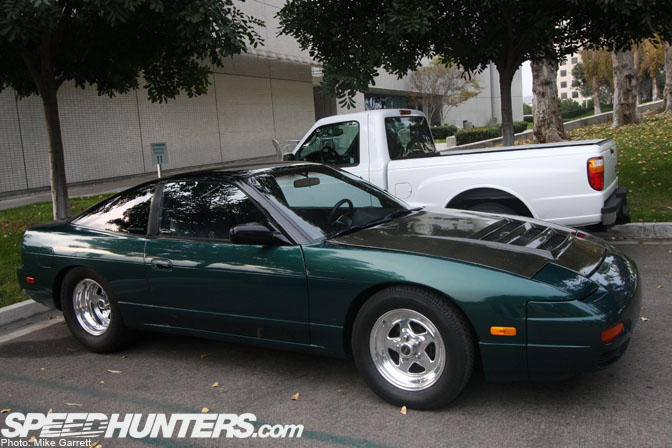 While at Cars and Coffee the other day  I was walking around enjoying the machinery when I heard the distinctive rumble of a V8 from the corner of my ear. Glancing over, I expected to see a fixed up Camaro or Mustang roll by, but to my surprise the sound was coming from an S13 240SX. Now a V8 S-chassis is nothing new, but I figured this car was certainly unique enough to warrant a quick spotlight.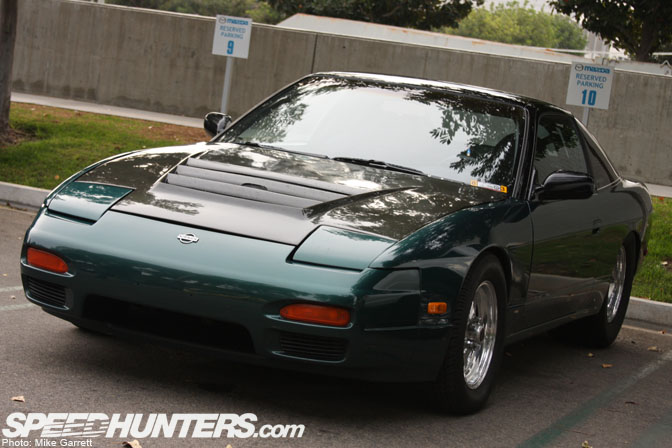 Now obviously the exterior suggests this thing was built for drag racing and drag racing alone, but it;s a fully functioning street car on top of that. I especially like the combination of a clean, stock body with five lug Weld drag wheels and fat tires.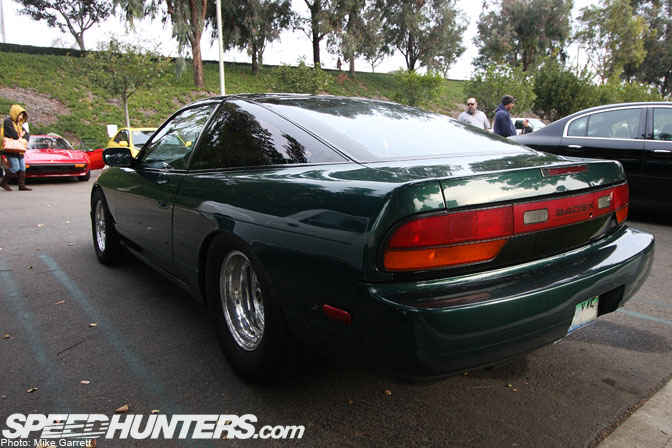 As you can see the rear end has been tubbed to fit the giant rollers. This "pro street" style was quite big back in the '90s among the hot rod community and you still see it from time to time today.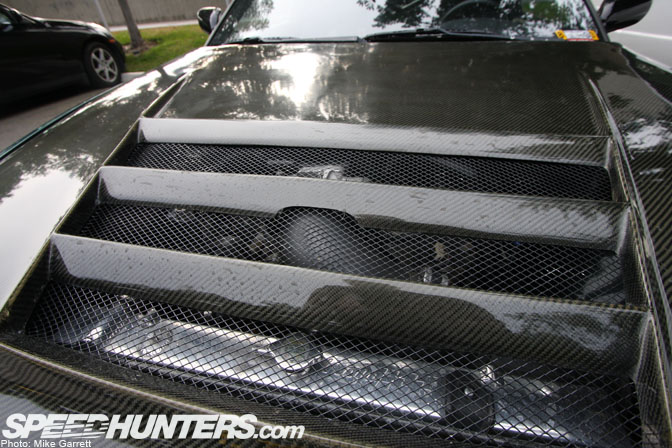 I didn't get a chance to look under the hood, but if I'm not mistaken we are looking at GM LSx power, mated to a six speed manual trans.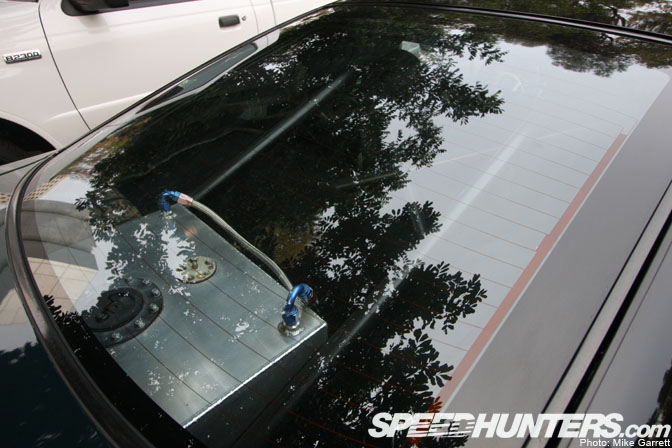 A quick glance into the interior found a full roll cage and fuel cell mounted in the rear. Pretty serious stuff.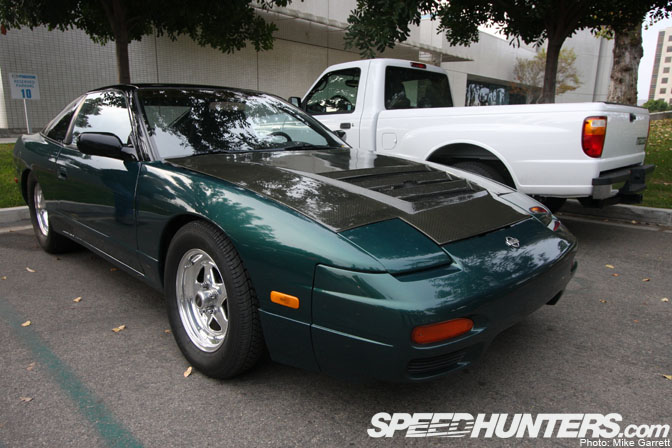 OK, I can already here the JDM purists moaning now.
Even if you aren't a huge fan of this style, you've got to appreciate the impact this car has, if not the overall honesty of this build.
Now for the age old question, how does she run?
-Mike Garrett