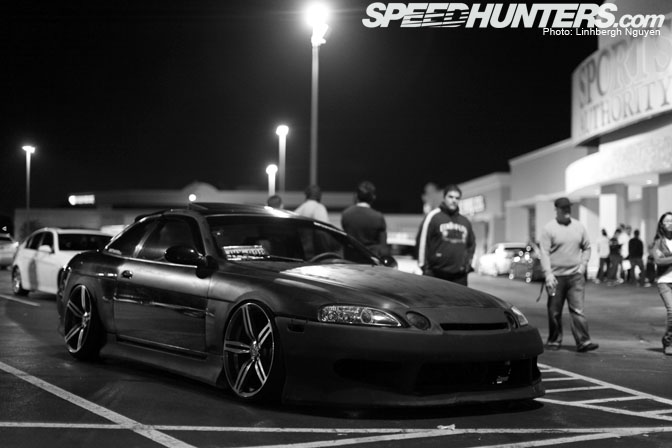 Hello Speedhunters! My name is Gary Bonner and I live in good 'ol Houston, Tx.
I've grown up with a special love for cars and racing. My parents have always had some sort of 60's or 70's hot rod as a daily, even till this day. My dad and his 6 brothers all loved to build cars and hot rod around town & the track.. Oddly enough, I've found myself doing the same things now that I'm all grown up.
Dad and I have built many of projects together, so it wasn't going to be any different when I picked up the SC as my daily driver. There are numerous reasons why I endulged in the lowest of ride heights. My favorite lies in the above photograph. Notice at how much presence this slammed and fitted SC takes. Almost as if a concept car or a Le Mans racer had been on display there.. Ok, maybe not… but it certainly stands out in the field of automotive mediocrity driving everyday on city streets.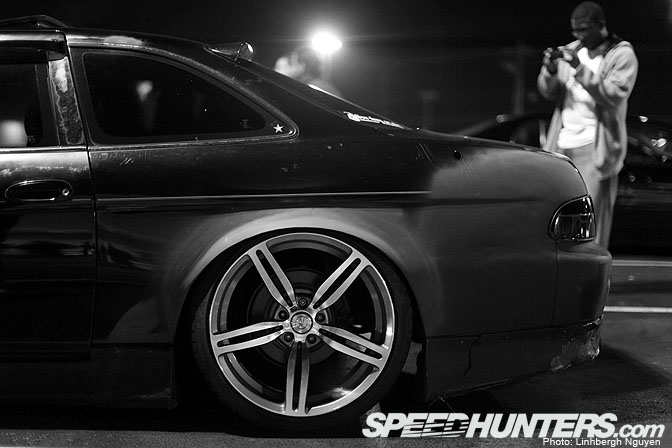 The rear rollers measure 10 inches wide on 245/35/20s while the fronts are 8.5 inches across with 225/30/20 sized tires. The wheels are BMW M6 Miro's with Lexus billet center caps wrapped in Nexxen's. Thanks to the lug pattern adapters the wheels bolted right up and push out the offset to –15 in the front & –5 in the rear.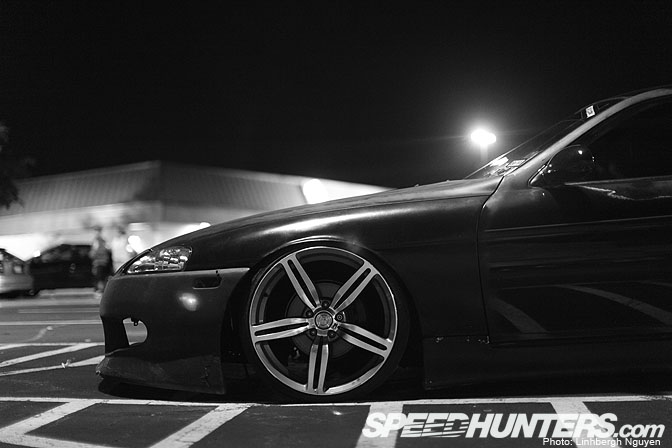 D2 RS coilover's with some heavy duty spring rates of 22kg for the front & 18kg in the rear keep the clearence at approx 1in and 1cm off of the ground. It's a perfect ride and doesn't bottom out nearly as much as you would think. We relocated the fender harnesses into the engine bay to avoid electrical nightmares and random air bag deployment.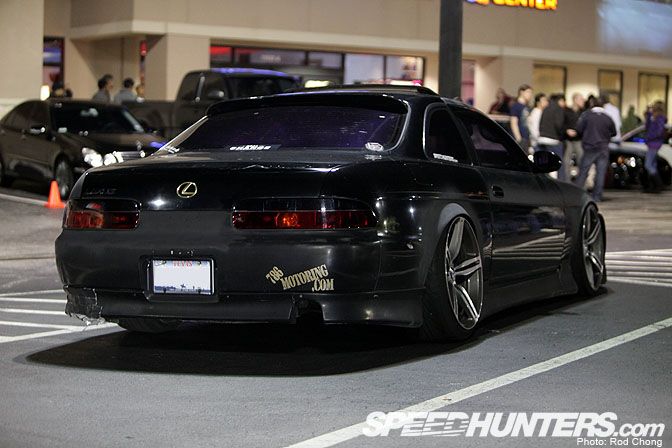 The car sports a battered Vertex kit that has seen better days to say the least..  But, "every crack is a battlescar and can be re-glassed". It's a common state of mind found in the Texas drifting community. And it only makes sense to be just as accepting to any of the random surprises that occur during a daily commute.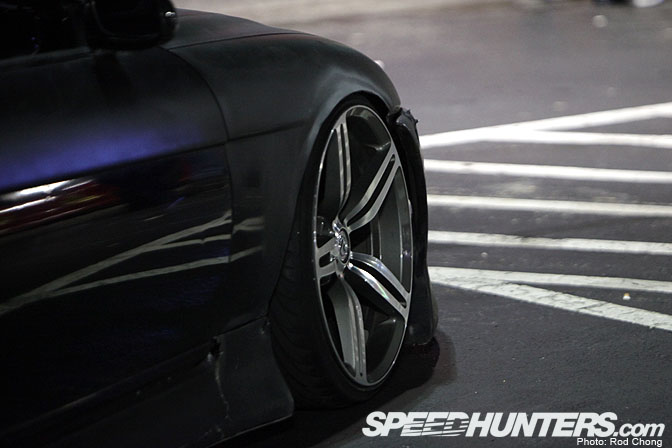 This SC has unexpectedly become an epic father & son project car. It's not a traditional high dollar Lexus build. More like a work-in-progress that will only continue to become wilder and more outstanding with time.
It's a simple and sexy example for every person on a budget.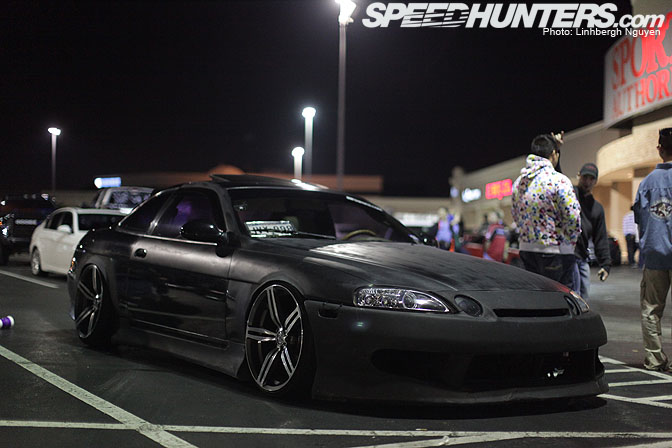 An aggressive lamp upragde & LED's helped give a more modern Lexus appeal, while the Origin roof spoiler gave it the extra pizazz in character.I wanted the fender work to be the major wow factor of this build and I think worked out pretty well. 
A lot of people have the typical FAQ's Whats the driving experience like? What were sacrifices in drivability? How often do you get stuck or break the aero or hit something? How do the wheels turn?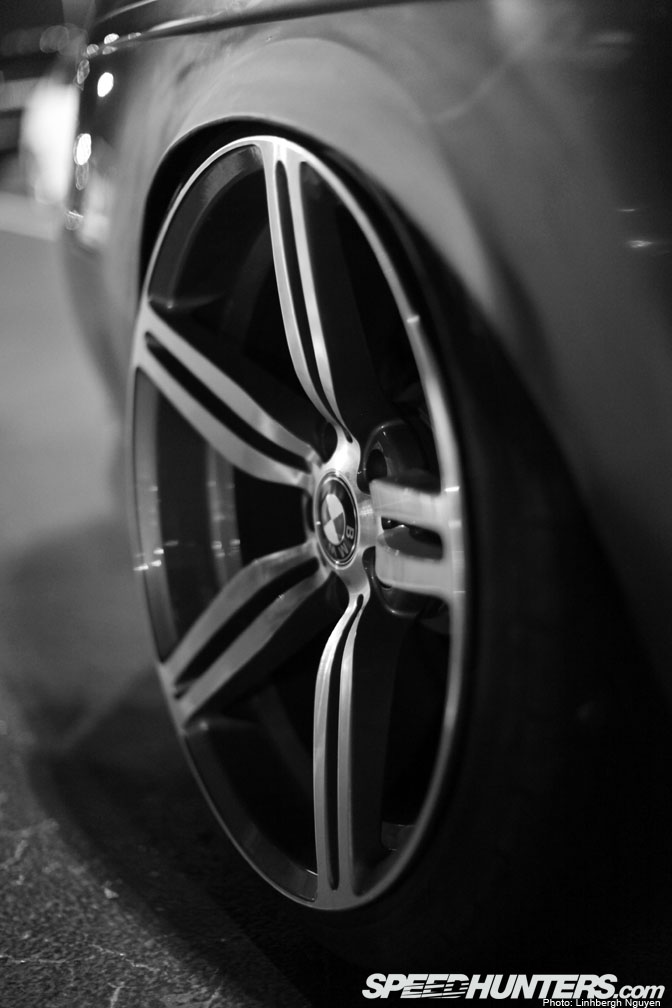 The only sacrafice is that you'll have to be a safer driver. Spend more time staying aware of your driving path and environment, wich isn't a bad thing. You take your time to slither in or out of parking lots and over speedbumps. And rarely, if you get way too brave or have a moment of stupidity.. and try something too steep or a really effed up raod…Yes, you will get stuck and/or break your kit a little. On occasion, I can be seen on the side of the freeway trying to save a detached part from being run over.Trust me…Ive had my share of unfavorable road conditions, debris, pot holes, dips, and getting high centered. But Ive never been sidelined for more than a few minutes from any of it.
The driving experience hasn't changed for me. I actually enjoy it more, it gives me some great stories sometimes. The car is just a manuverable as before. No matter where we go, I walk outside and look across the parking lot. I get a huge smile, and think to myself… Wow. That's mine. To me, that's the most joyful part of owning any awesome car and what makes it worth the few miniscule inconveniences.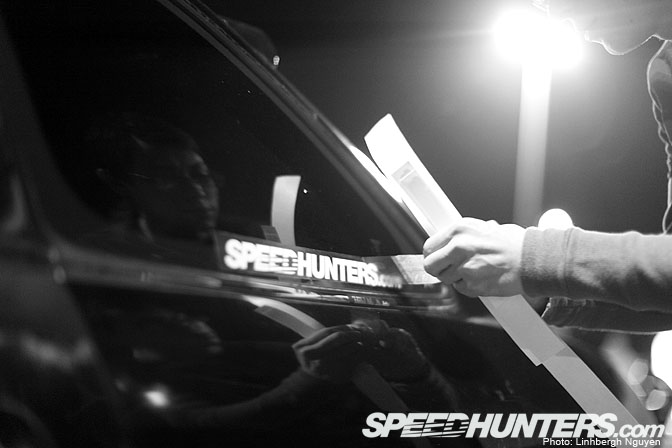 The Access Zero/Speedhunters meet had a huge turnout! I had been waiting for this meet since I heard they were coming a month prior. I had taken the SC to a few other shindigs where they had more prestine and painted cars. It never really got in front of people who appreciated this sort of auto fashion. So it was a real pleasure to be at a meet with tons of people on the same page of tuning. Especially after a long day at work. And since Speedhunters had love for the Lex, it got a new tattoo to commemerate.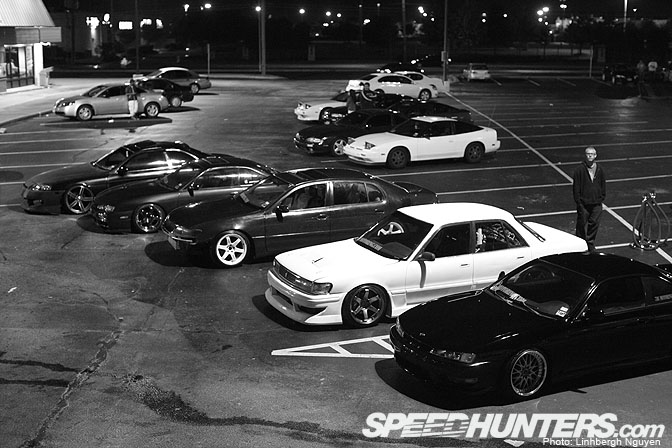 The 786 Motoring crew is a rowdy group of track whores and gear heads who love what we do. Over the years we all have had a number of stellar cars that pushed the envelope with edgy style coupled with track abuse, and we've grown to be well known for it. One day the guys talked about a dream, an idea for 786 motoring. Flash forward and now they've molded that dream into an up and coming automotive paradise here in the west Houston area just a little over 2 years ago. Nothing has been more exciting to watch than seeing 2 great friends succeed at their ambitions and make a dream come true. It's been an amazing journey and it aint over yet!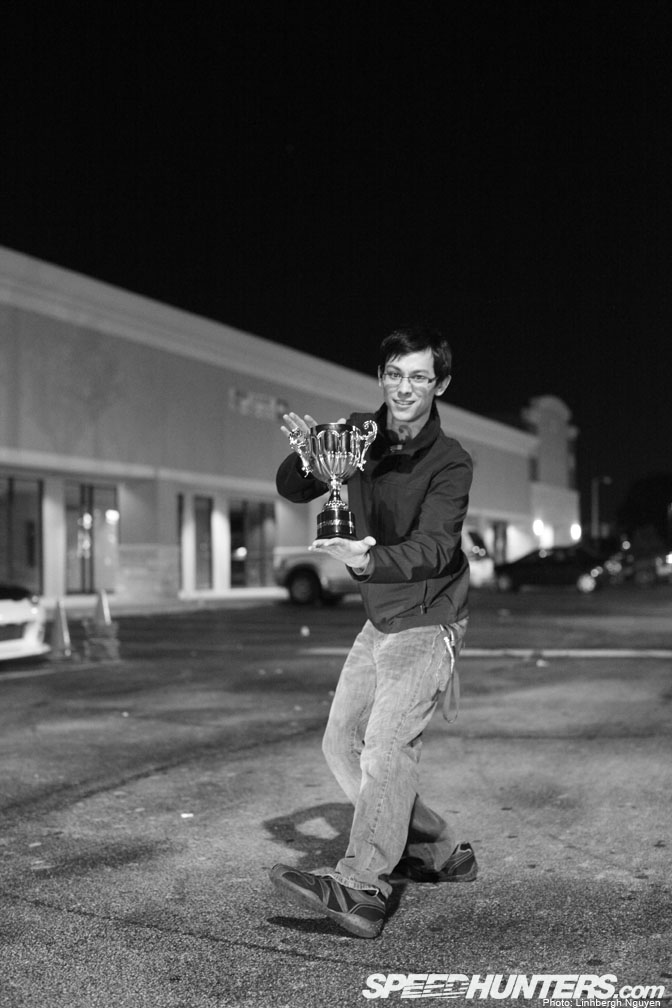 Thanks goes out to Rod & Linhbergh for the trophy and showing what quality of rice Texas can steam up. I also would like to thank John Leigh from Access Zero for inviting the Speedhunters to Houston to shoot the scene here. Finally, I would like to thank the 786 Motoring crew for reminding me about to the meet. I had a blast and look forward to the next time!!!
Thanks for all the positive words from all you Speedhunters as well! I look forward to showing off the progress as it happens. Stay tuned!!!
-Gary B