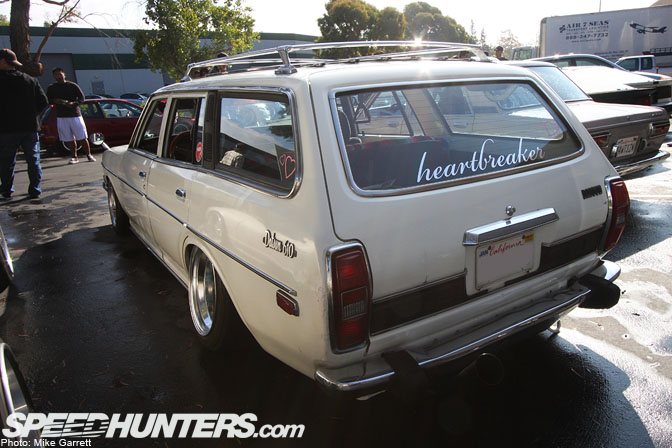 In the days leading up to my NorCal trip over the weekend, my friends and family would ask me what I was heading up there for.
"I'm going to check out a car meet", I would say.
"Oh, What kind of car meet?"
"The Hellaflush meet".
"The what?"
"The Hellaflush meet".
"What's that?".
"It's uhh, basically a gathering of low cars with wide wheels."
"Umm…OK?".
Confusion over the name aside, Hellaflush III held at Blacktrax Performance in Milpitas, California was one of the best car meets I've been to in a long time.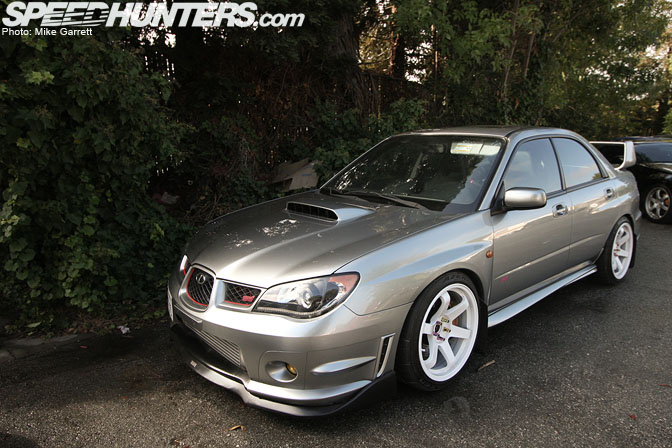 Despite having no "rules" on what cars could or couldn't enter, the meet attracted a very high ratio of cool cars to cheesy ones. Not only that, but proceeds from the show went to the victims of the recent natural disasters in Southeast Asia and Oceania. "Flush for a cause" I guess you could call it.
Participants and spectators soon overwhelmed the small industrial park in Milpitas, cruising the streets looking for any last nook or cranny to park in. The cars that made it out included everything from a large group of late model BMW's…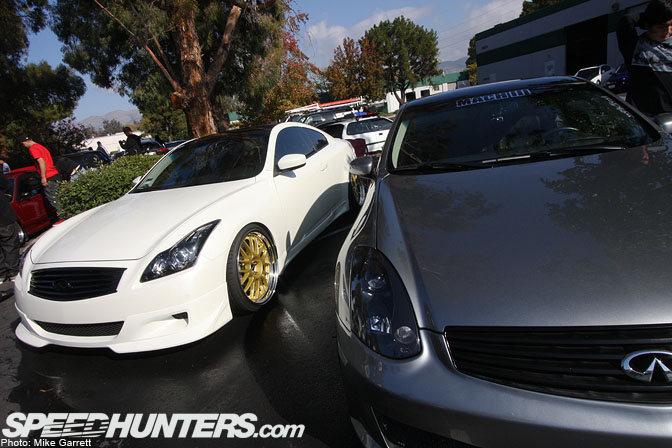 …to your typical rear-drive Infinitis and Nissans….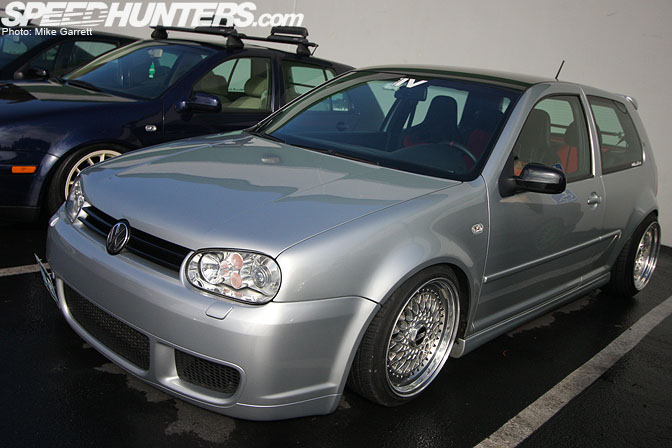 …and plenty of watercooled VW's – the so-called pioneers of aggressive wheel fitment and stretched tires.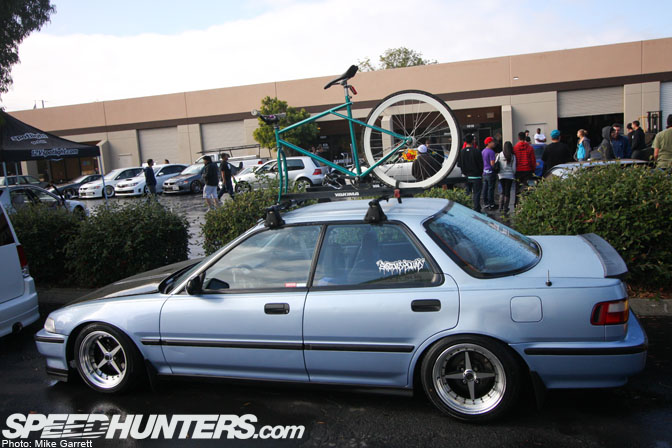 Hondas also had a strong showing at the meet, slammed to the ground and outfitted with all matter of accessories. Hmmm… it's been a while since I've seen a four-door second generation Integra done up like this.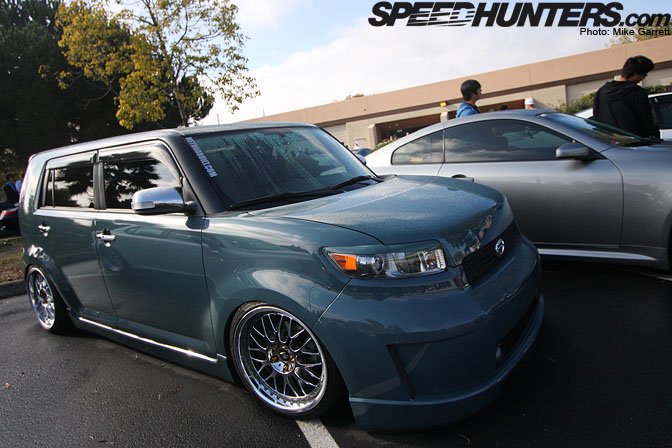 Few groups have gotten into aggressive wheel fitment as much as the Scion guys. This second generation xB was one of several "flush boxes" at HFIII.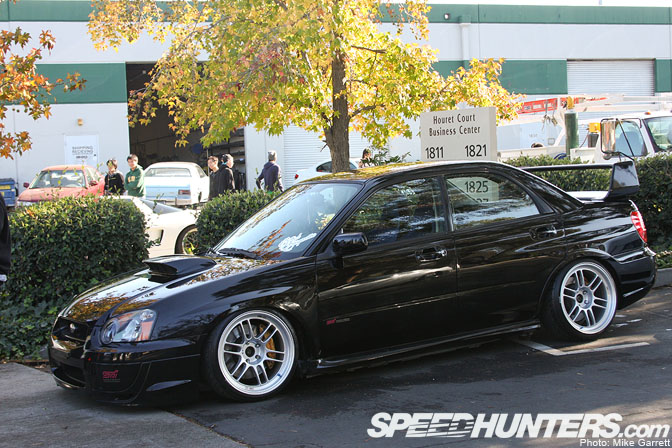 Enkei RPF1's have never looked better. Subarus also make up a big part of the growing Hellaflush community, whether it's STI's like this one…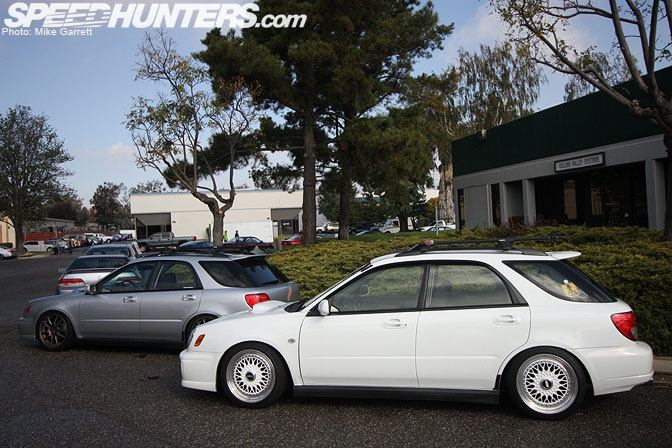 …or Impreza wagons like these. You wouldn't think BBS RS wheels would look right on a Subaru wagon, but somehow they just do.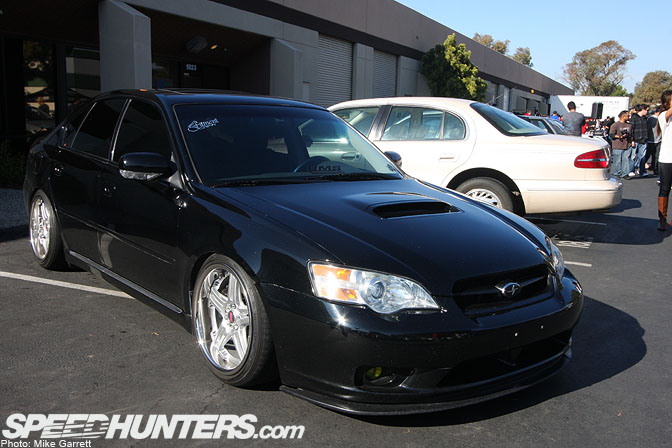 There was even a Legacy sedan getting in on the act. This car, like a lot of Subarus comes with a 5×100 bolt pattern – making it more difficult to source aggressive wheels compared to more common 5×114.3 hubs.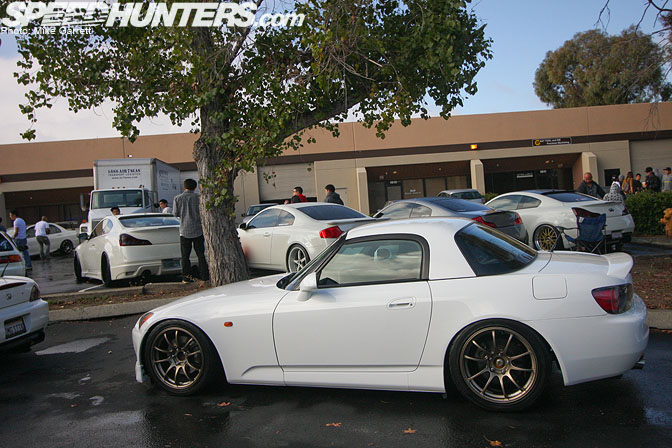 This S2000 may not be hellaflush, but to me it's the perfect balance of form and function. If and when I get my hands on an S2000, it'll probably come out looking something like this…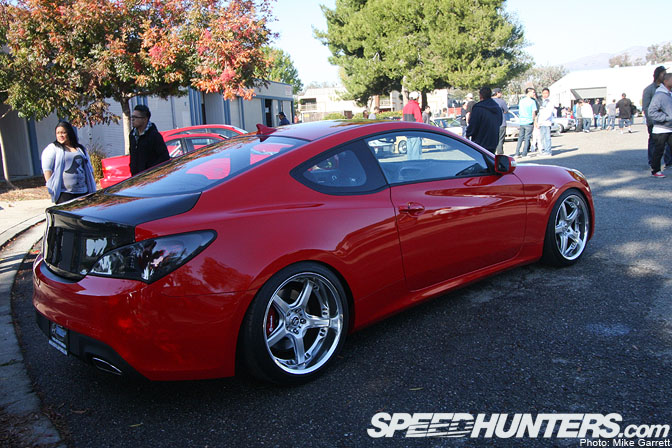 Out of the corner of my eye I thought this was another G35 rolling in, but as you can see it's actually a Hyundai Genesis Coupe. And at that one of the nicest privately-owned examples I've seen yet.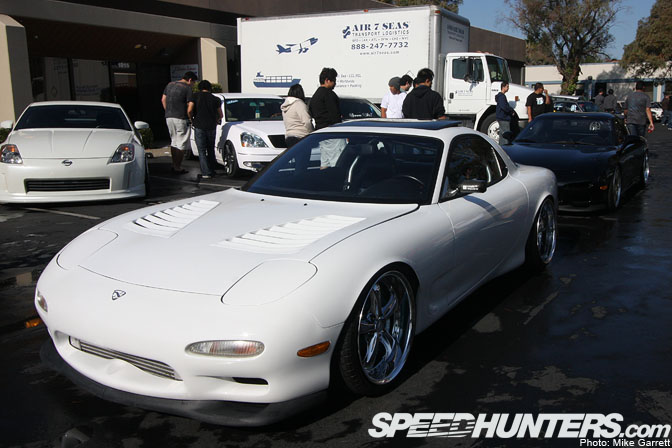 It's hard to make a stock-bodied FD3S look better than this. The car looks good in pictures, but watching it slowly cruise through the parking lot was a thing of beauty.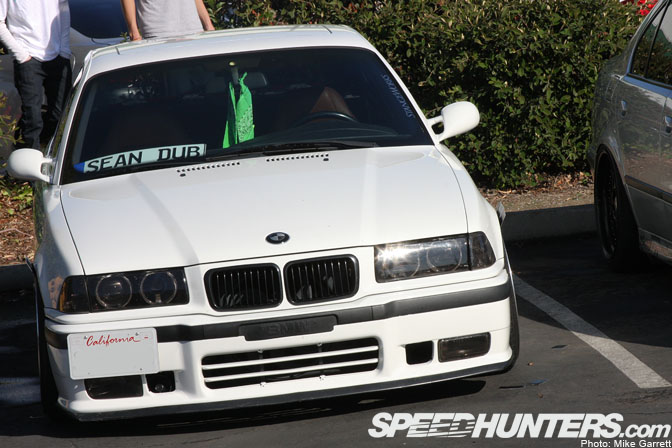 You might recognize Sean Williams' E36 M3 from our September BMW features.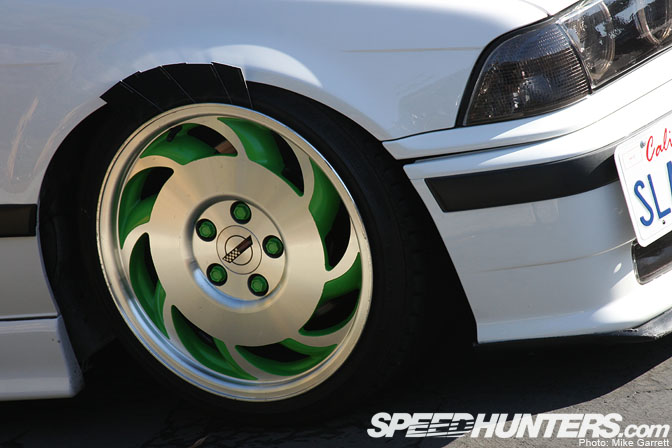 Gone are the BBS RS's and in their place are these C4 Corvette wheels. The stretch was so aggressive that there were business cards sticking out between the rubber and the rim…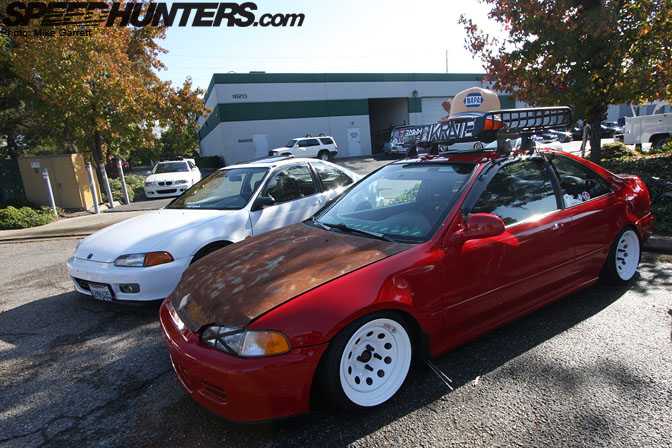 Can you count all the accessories on this Civic coupe? As you can see with this car, Diamond Racing steelies are becoming a popular choice for those who want to be flush on a budget.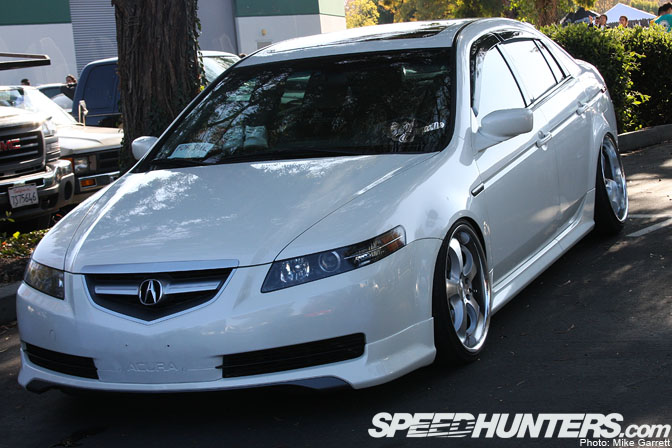 Meanwhile this bagged Acura TL is anything but budget. That rear wheel fitment is incredible!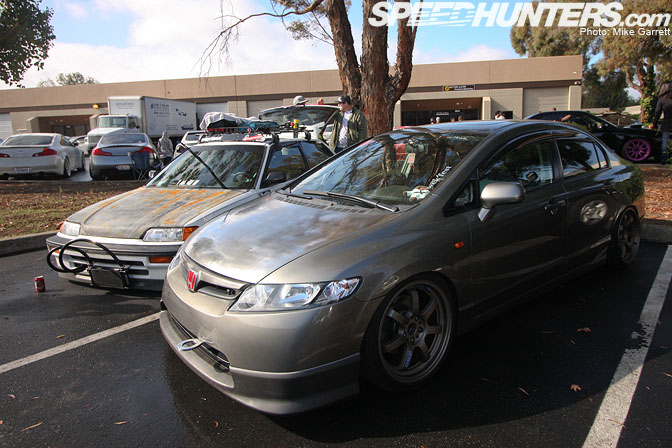 Two equally dumped Honda Civics, separated by nearly 20 years.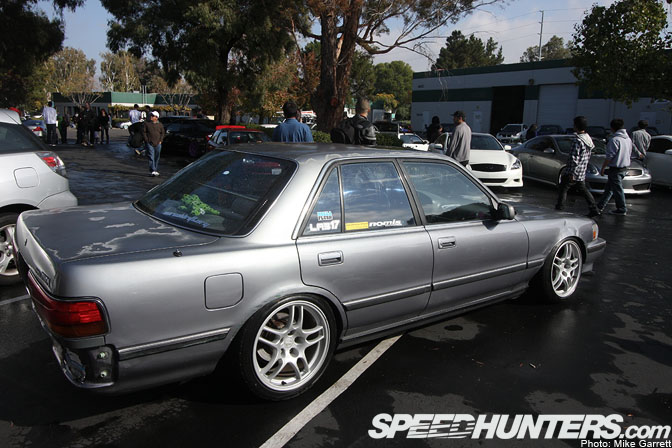 This MX83 Cressida on R33 GT-R wheels looks like it's seen its fair share of abuse, and that's a very good thing.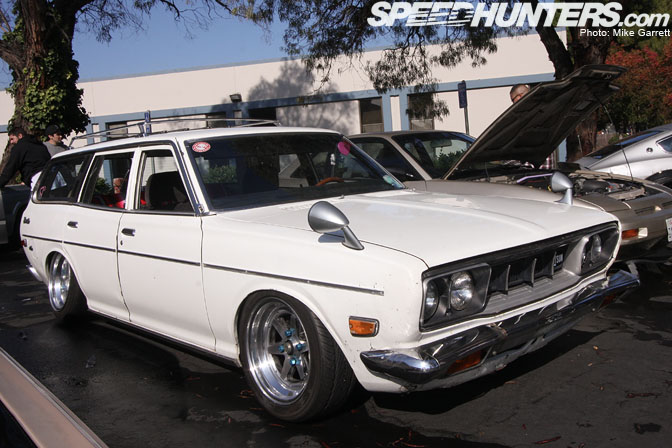 Finally, as part of our media partnership with the event, Linhbergh and I selected one car as the "Speedhunters pick". After surveying the cars, the award went to this bagged Datsun 610 wagon for its uniqueness and overall cool factor. The prize? A full-fledged Linhbergh photoshoot, which you can expect to see here in the coming weeks.
Stay tuned, because we have hella more coverage to post from this event.
-Mike Garrett