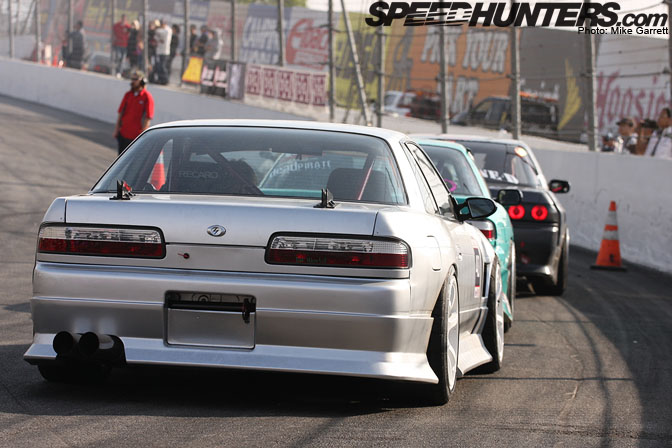 I know a lot of our American readers are probably staring at the clock right now, counting down the minutes until the start of the holiday weekend. To help pass the time a little faster, here's my final bit of coverage from the Formula Drift Pro Am Nationals at Irwindale. Up above you can see Texan Stewart Leask preparing for a run in his LS1-powered S13. Ahhh…There's just something about a Japanese-styled S13 mixed with the rumble of an American V8.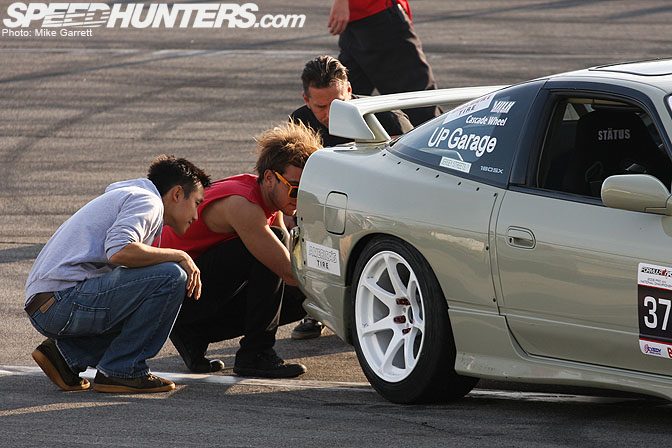 Here we see Formula D drivers Joon Maeng and Matt Powers inspecting the damage to Nikolay Konstantinov's S13. It wasn't long ago at all that both these guys were pro-am drivers themselves.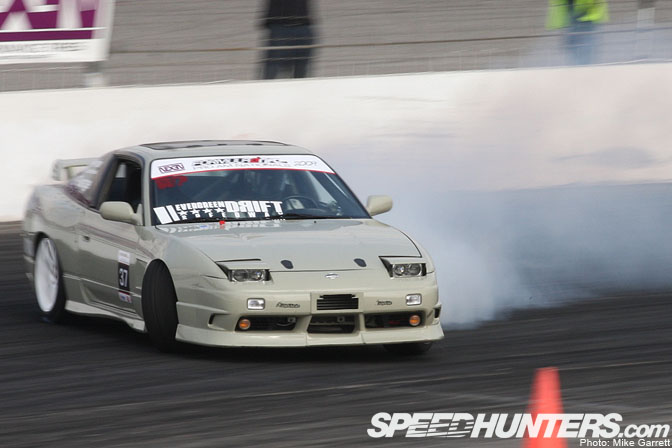 Nikolay's RB-powered S13 with 180SX Type X styling is one of the most impressive privateer drift cars I've seen a long time. After attending Formula D at Evergreen Speedway, and watching Northwest drivers tear it up at Irwindale – I'm convinced that the PNW has one of the best drift communities in North America.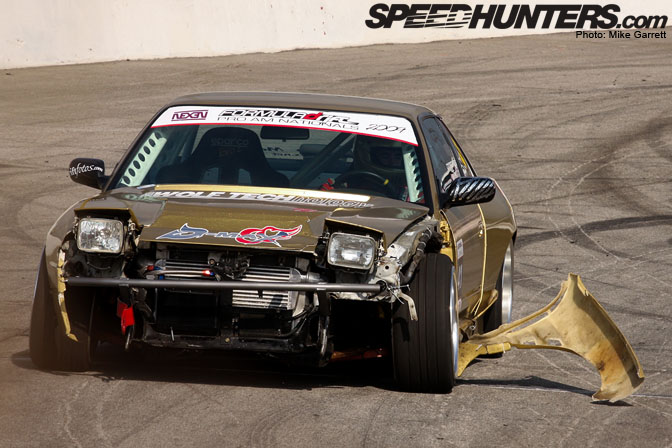 Tommy Roberts' car has certainly been to hell and back over the past couple months. Hopefully "goldmember" will be back on the track soon.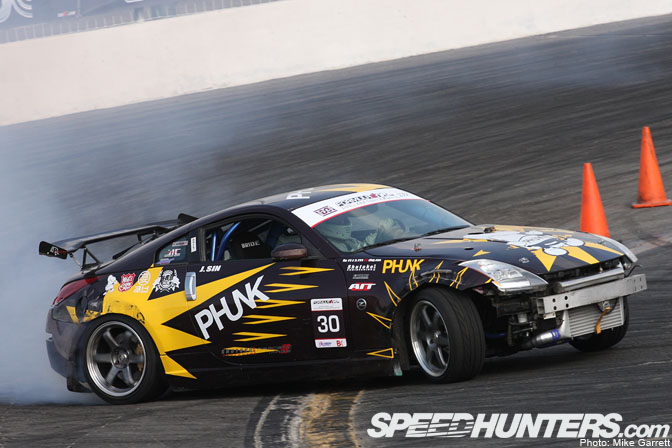 Jacky Sin had some decent runs in his turbocharged Z33, but it wasn't quite enough to get him into the Top 16.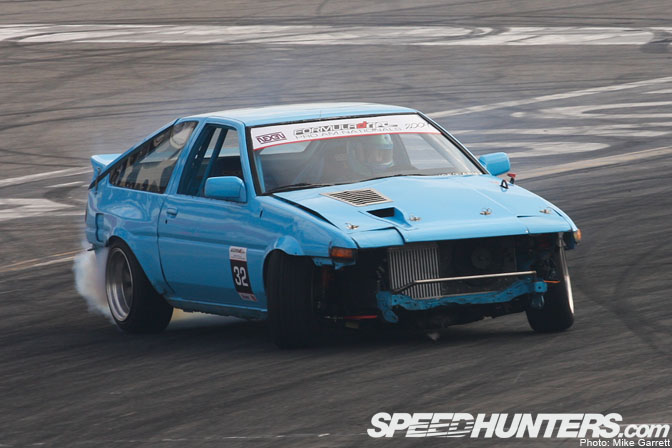 Mr. John showing how it's done in the VTEC-powered AE86.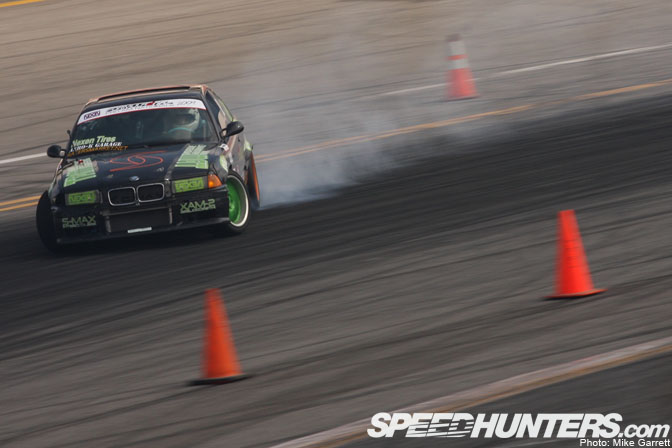 Third place finisher Chelsea DeNofa transitioning to the inner bank in his M3. As you can see, there are no k-rails here – I'm assuming they were removed to give the cars a little run off space in case things went awry.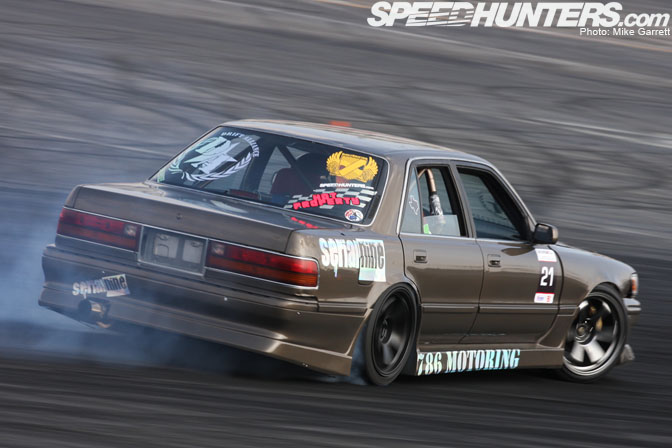 I mentioned Serial Nine during my Cressida car spotlight yesterday. Ameen Rizvi is also representing the company on his 2JZ-powered MX83.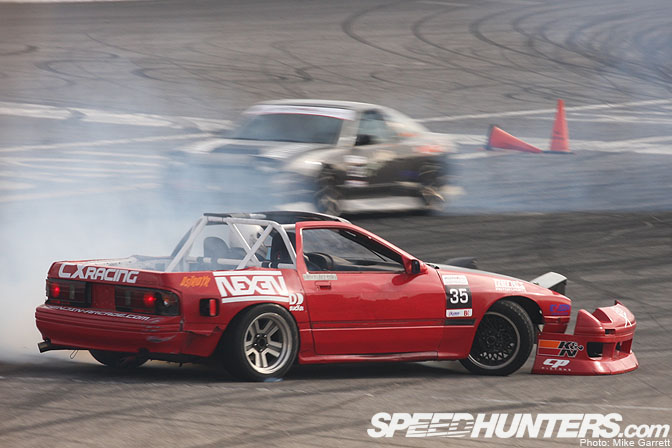 Kelvin Arreola was competing in this FC3S convertible pickup truck creation. He would advance to the Top 16 before being eliminated by Ian Fournier.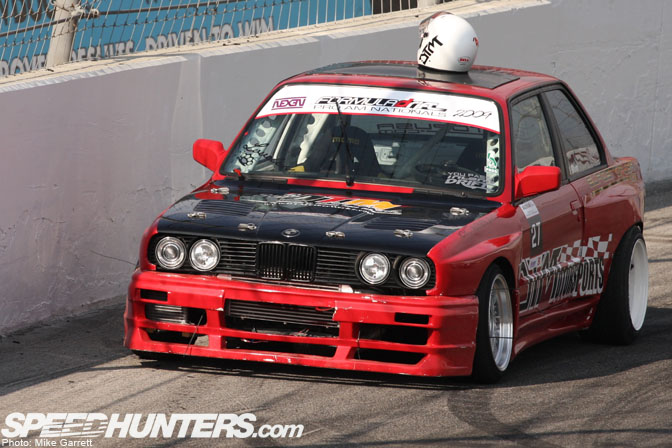 Dave Blunt's E30 BMW cooling off after morning practice.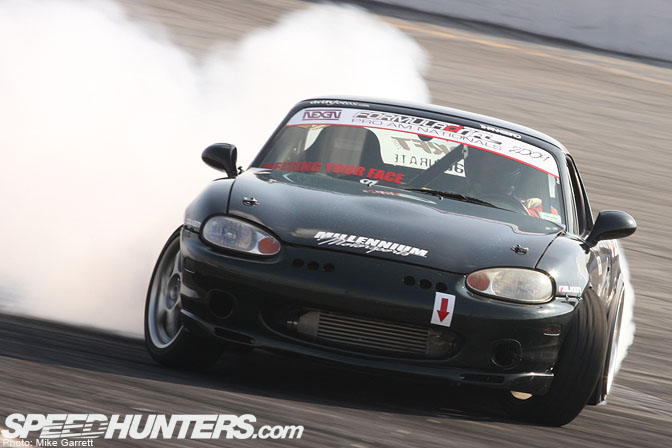 Dave's opponent in the Top 16 would be fellow California driver Jeff Abbot in his Miata.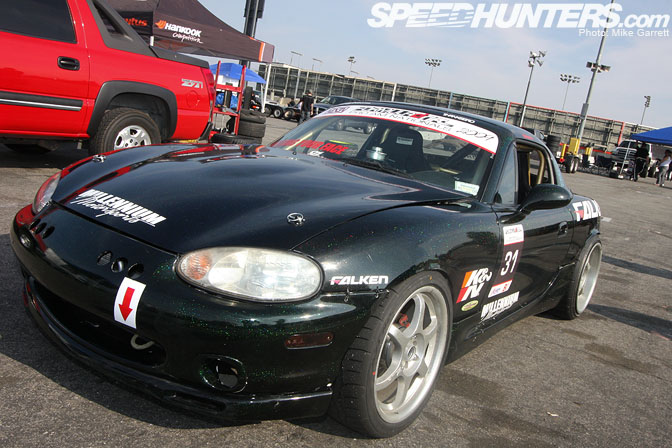 Another shot of Jeff's little beast for the Roadster fans out there.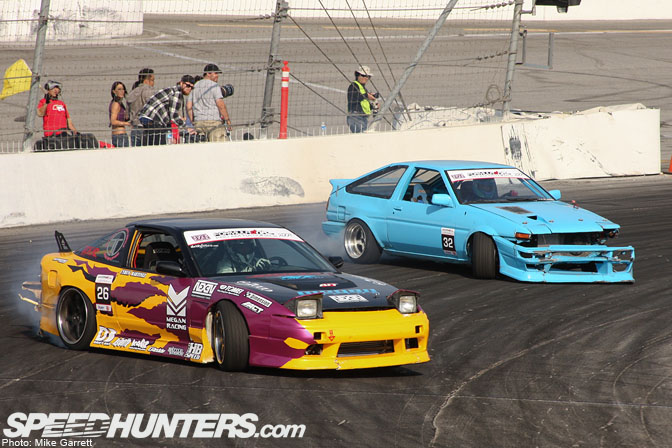 Another pair of California drivers, Cyrus Martinez and John Russakoff faced off in the Top 16. It was an extremely close match, but Cyrus was the one who earned the judges' favor here.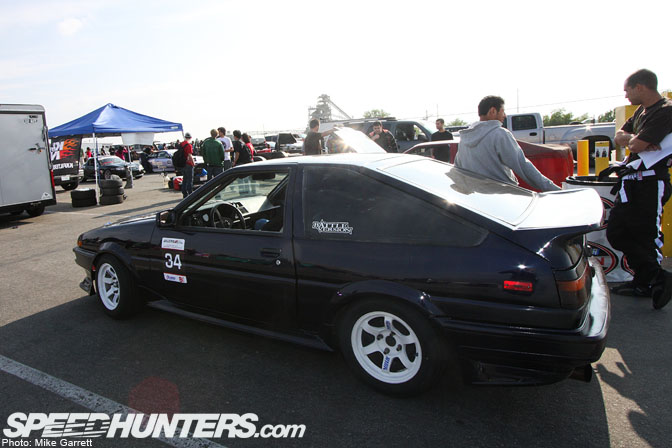 One more shot of Kieth Wong's AE86. Corolla owners will likely be drooling over his concave face TE37's…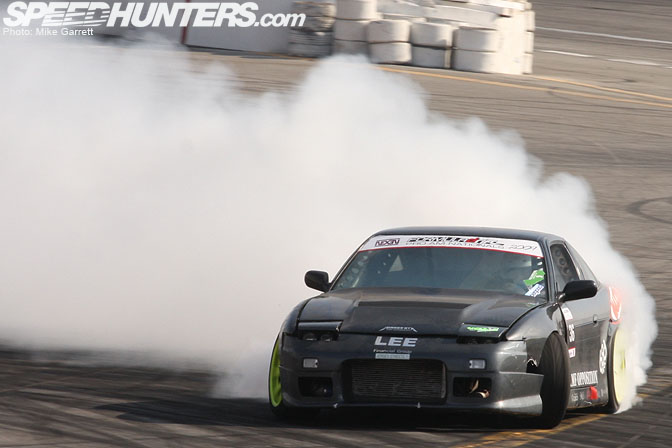 Mike Pollard burning his Maxxis tires into oblivion.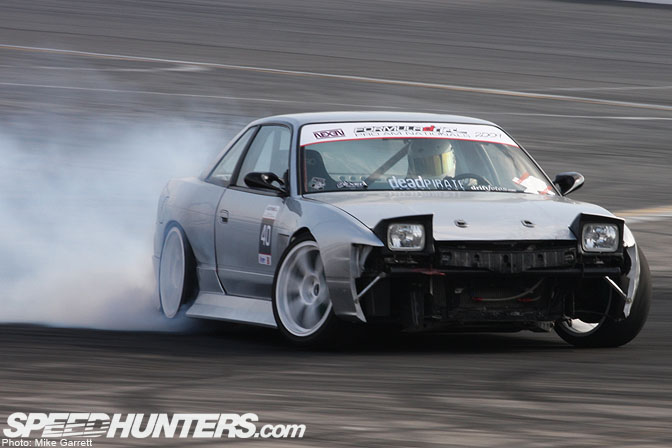 I'm not exactly sure what my favorite car at pro-am was, but Stewart Leask's S13 is certainly at the top of the list. You just have to see (and hear) this thing!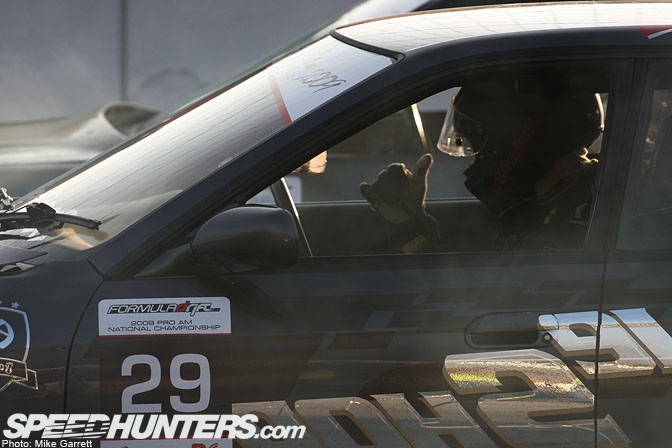 Event winner Ian Fournier is ready to go in his final battle against Mike Pollard.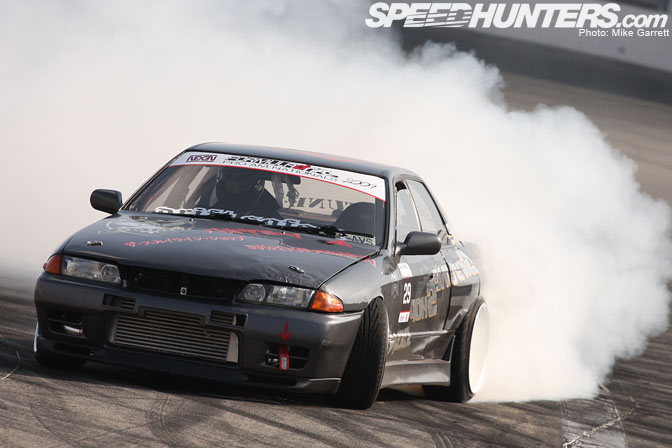 Well, that does it for my Irwindale Pro Am coverage. Much respect to all the drivers who came out and put in the line.
Here's hoping will see a bunch of these guys mixing it up with the veterans in 2010!
-Mike Garrett