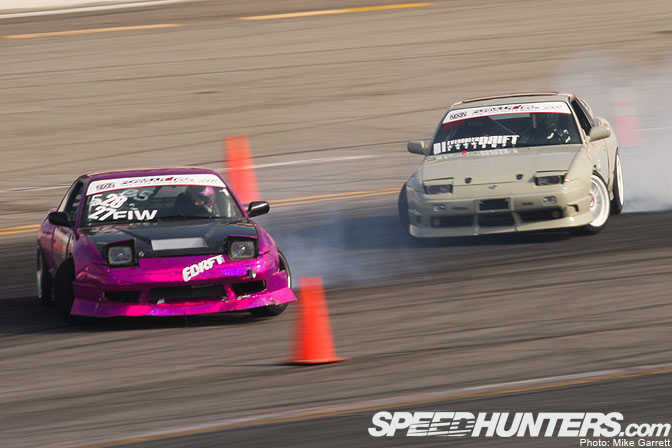 Now to continue where I left off yesterday with some more coverage from the Formula Drift Pro Am Nationals, held over the weekend at Irwindale Speedway. In the opening shot we see Washington's Nikolay Konstantinov and midwest driver Derek King performing one of the day's closest tandem runs during morning practice. Typically the cars in pro-am tandem aren't as close together as the pros, but we saw some very close runs on Saturday.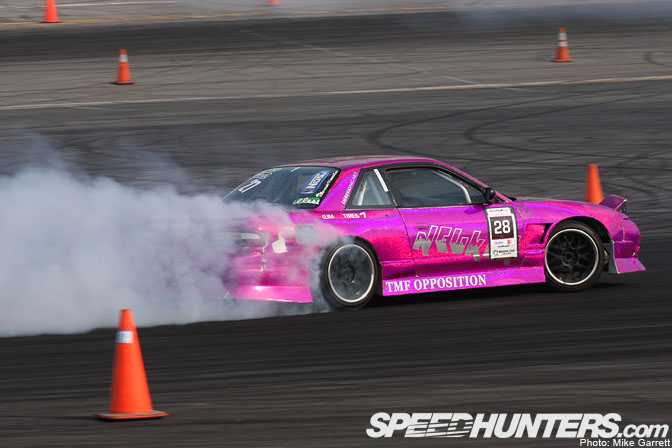 The crazy metal flake job on Derek King's car makes a normal photo look like somebody went a little overboard with the sliders in Adobe Photoshop…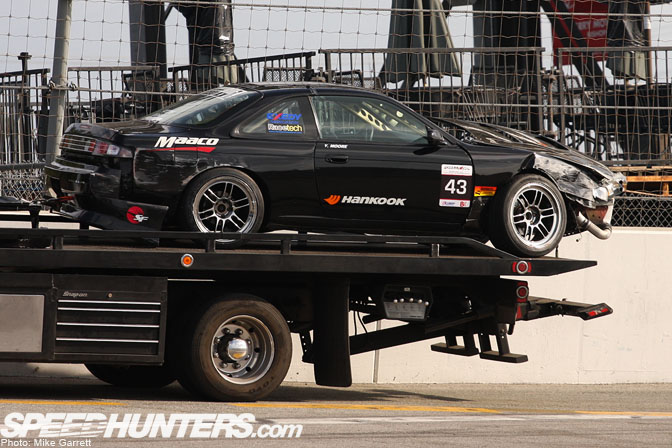 Northwest driver Victor Moore took a hard hit in his S14 early in the day on Saturday. On the bright side, it looks that Maaco sponsorship might be coming in handy.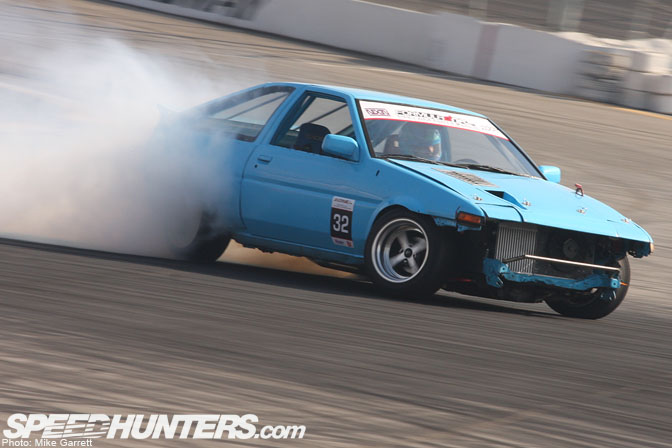 Of all the drivers competing, San Diego's John Rusakoff probably had the most experience driving at Irwindale, and it showed. Behind the wheel of his S2000-powered AE86, John is one of the most entertaining drivers around.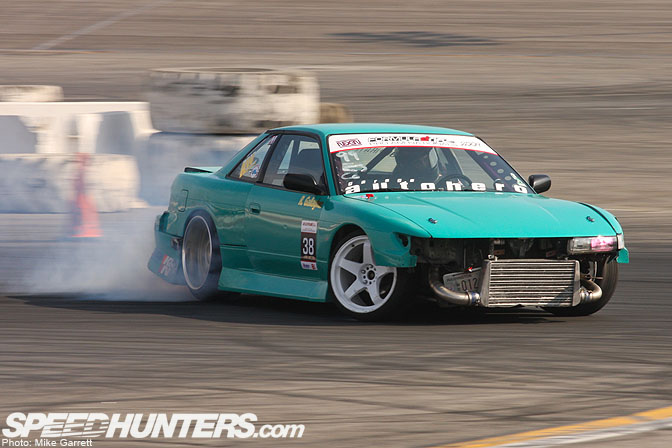 Another Northwest driver, Roland Gallagher didn't have the best luck over the weekend. After taking some damage to his S13, he was unable to qualify for the Top 16 competition on Saturday.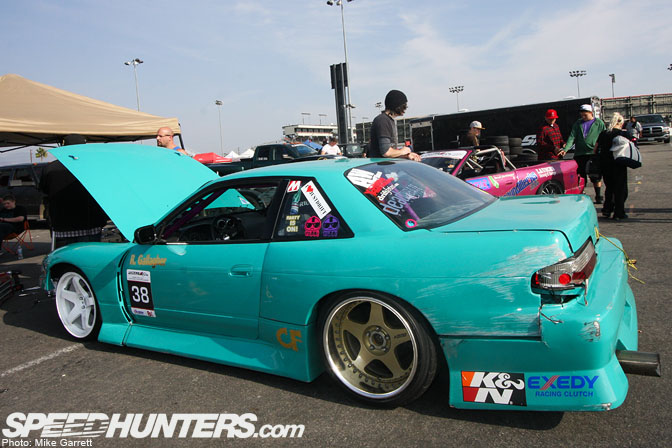 Nonetheless, he was selected as one of three drivers who earned a pro license for his solid performance and dedication to competing. I'd say give him the license for his choice in car style alone!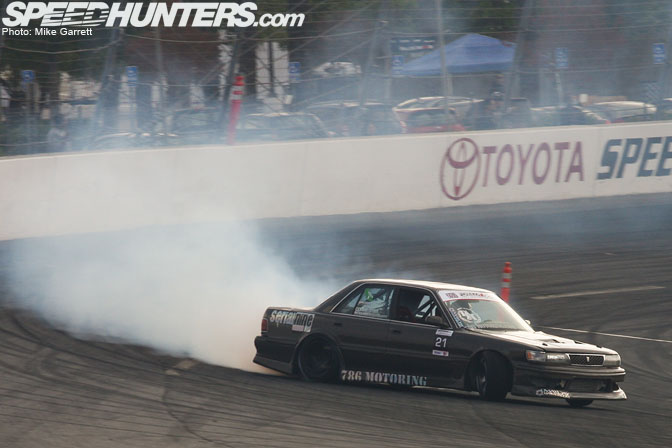 Ameen Rizvi sliding his MX83 Cressida off the bank, with the big 2JZ easily smoking the tires.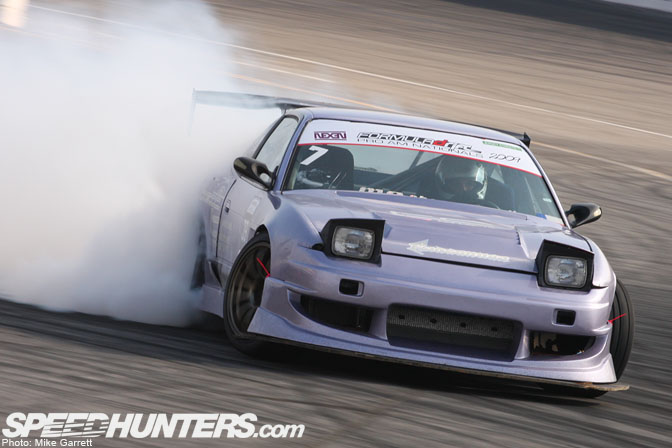 Ameen's fellow Texan Russel Walker smoking 'em til the end in his purple….I mean lavender S13.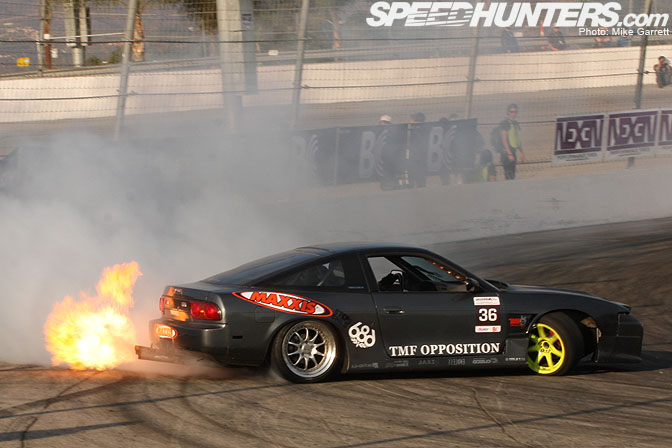 If Mike Pollard's super fast and aggressive entries weren't enough, his S13 also happens to spit giant fireballs out of the tailpipe.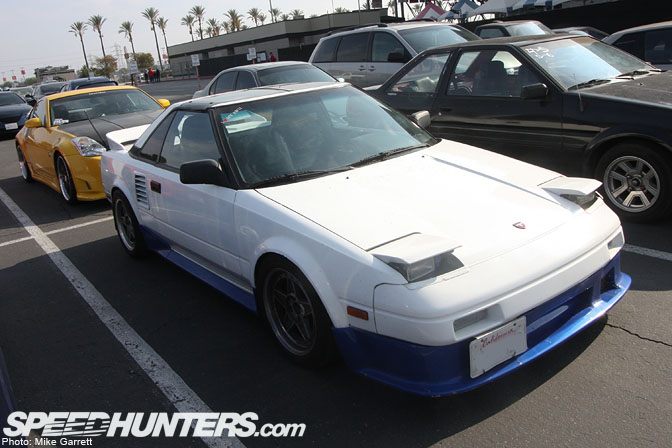 During the lunch break I took a quick stroll through the parking lot, where I found this cool AW11 Toyota MR2.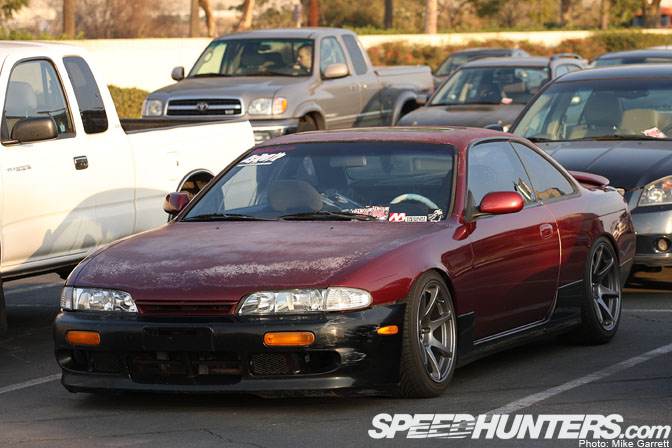 I also found the S14 driven by none other than filmmaker Josh "Hobo" Herron. Oxidation has never looked so good…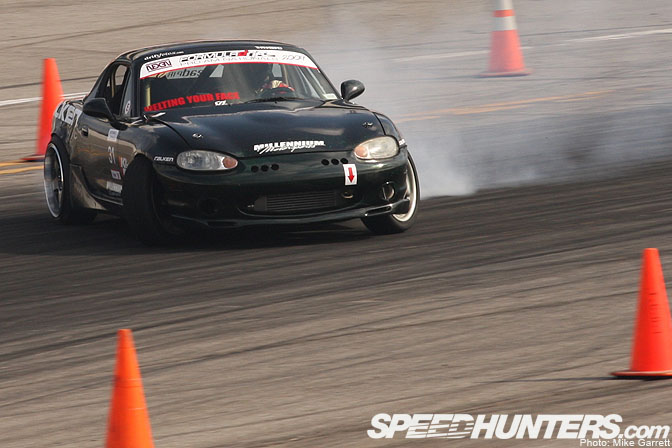 As a huge Miata fan, I have ton of respect for Jeff Abbot laying it down in his NB – and showing how capable a Roadster can be in the right hands.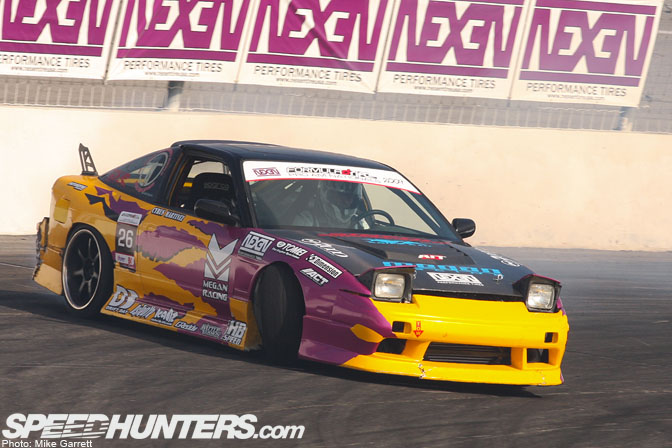 Local SoCal driver Cyrus Martinez in his S13. Cyrus, like all the other drivers who made the Top 16, was awarded an FD pro license for his efforts.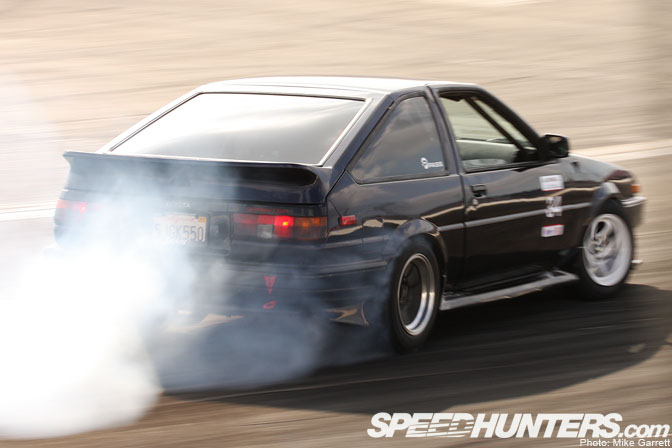 Another shot of Keith Wong's AE86. I'm thinking we might have to track this car down for a feature story in the future…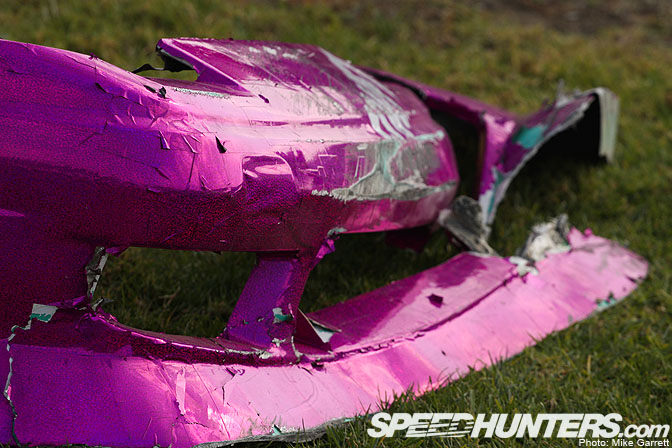 By the end of the day the pile of shattered aero parts had grown quite large. Kind of artistic, isn't it?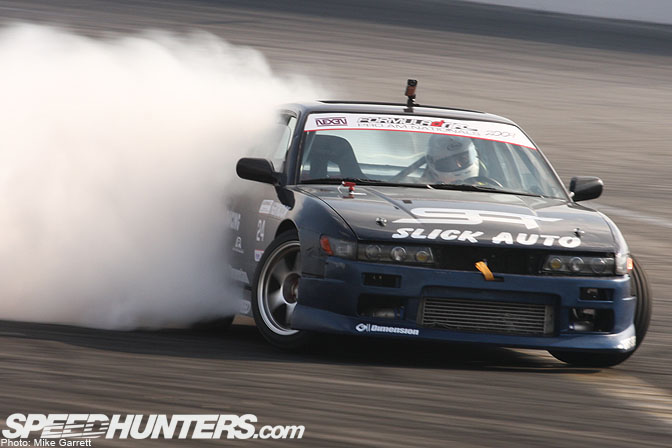 Charles Ng was looking very strong in his S13 heading into the tandem competition…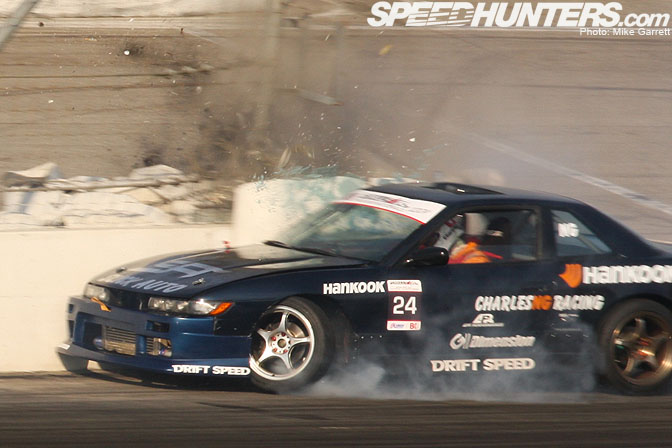 But unfortunately during the Top 16 he took a hard hit to the wall, severley damaging his car and scaring the crap out of some photographers. Fortunately Charles was not harmed in the crash.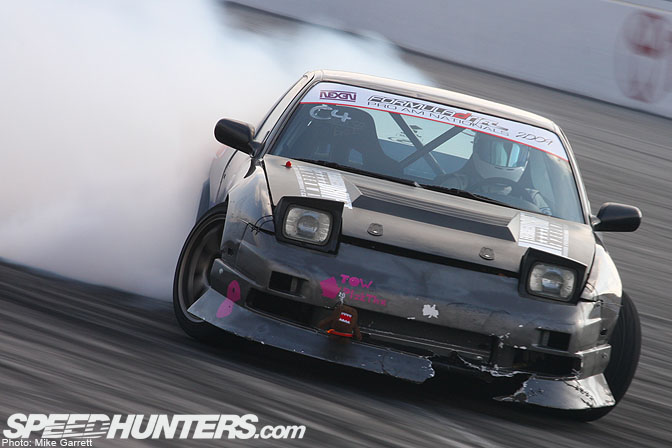 I'll finish with a shot of Andrew Coomes (another Evergreen Drift member) finishing up a run in his S13.
OK that's it for now. I'll be back tomorrow with one more post from the Formula D Pro Am Nationals.
-Mike Garrett