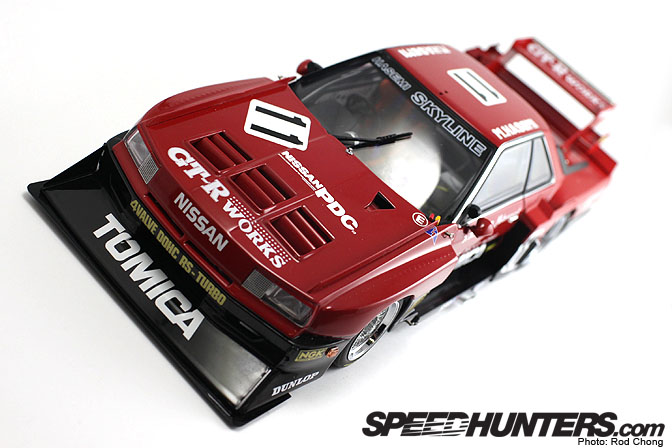 Remember how fantastic childhood birthdays were? I remember I used to have huge parties when I was a child, perhaps just so I could get more presents! These days though it's slim pickings for birthday presents, which is probably why I normally buy myself a little treat each year. This self-present is normally always a die cast model or a motorsports history book.
So a few weeks ago I went down to Wilkenson's in Vancouver to see what they had on offer for my birthday treat. I ended up buying a Martini Porsche 935-77 1/43 model for myself, but was absolutely staggered to see a new 1/18 model they had just unpacked: this Autoart Super Silhouette Skyline.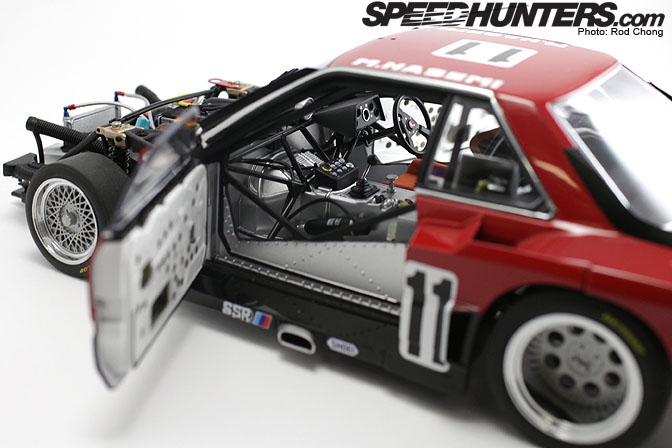 I dropped by Wilkenson's shop again this morning to snap some photos of the model. It just has to be seen to be beleived.
This is without doubt the most detailed die cast model I've ever seen. It's made up of 413 separate metal and plastic parts!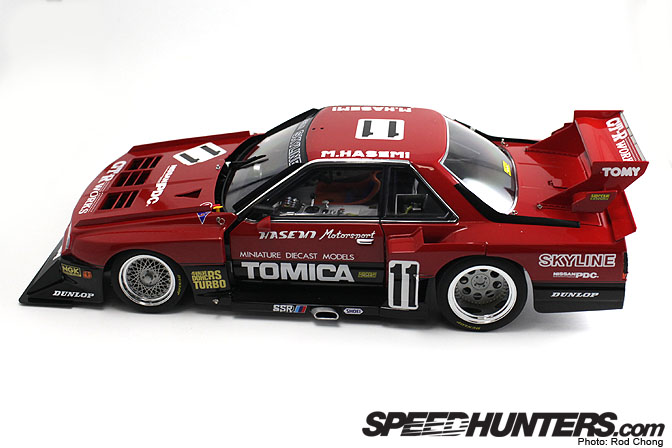 I've been trying to wean myself off 1/18 models, but this die cast is just so incredible I might have to start saving for it.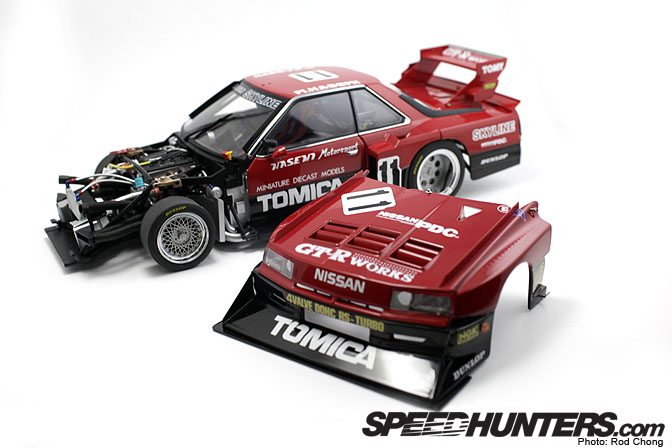 It features a removable front clip and boot, opening doors, working suspension and even a functioning fuel filler cover.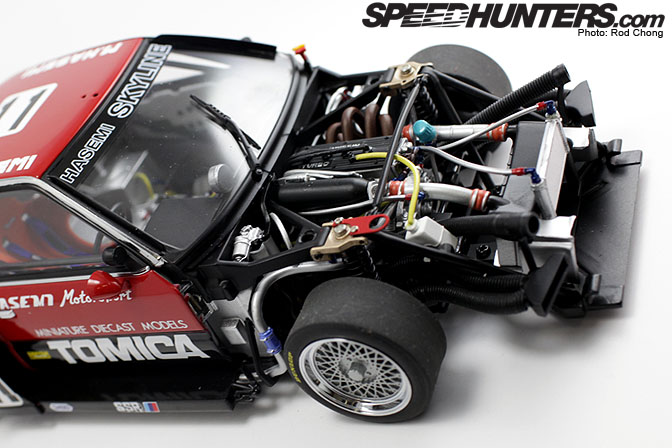 Check out the engine bay. You can see the minute details of the 570ps 4-Valve DOHC lnline-4 LZ20B race engine.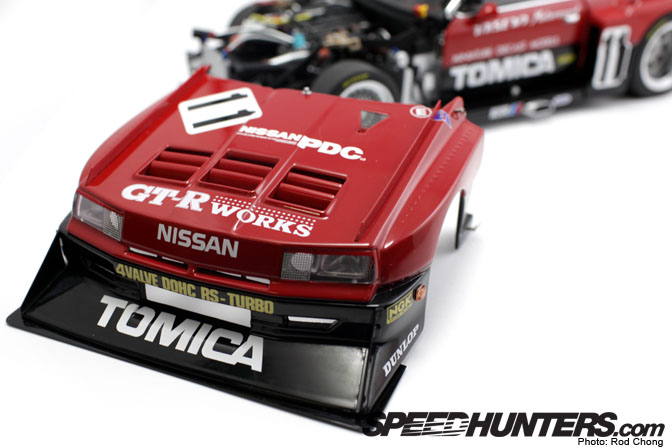 I'm well impressed with the photo etching on the intakes… even the underside of this front clip is fully detailed.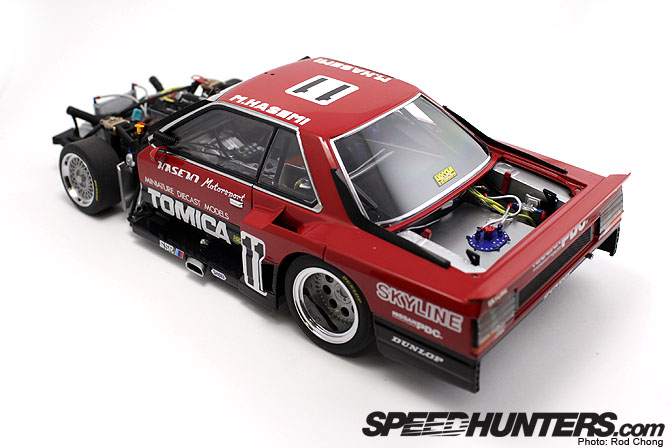 Check out those deep dish SSR rims!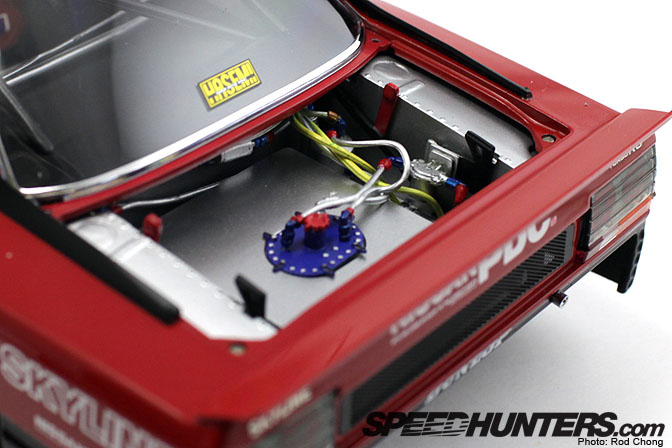 The amount of detail on the model just staggering. All of the oil and fuel plumbing systems have been fully replicated.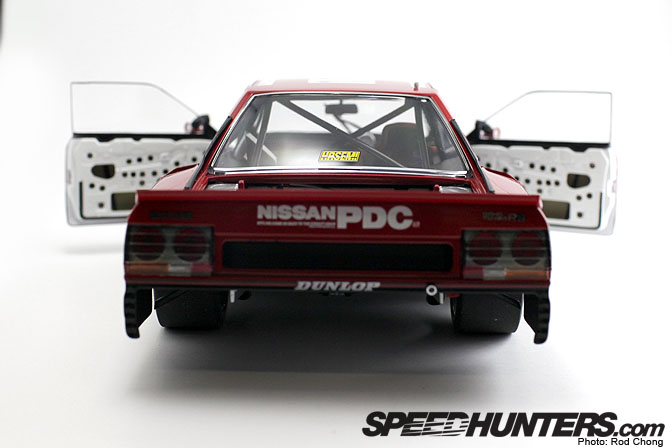 Let's quickly look inside the cockpit.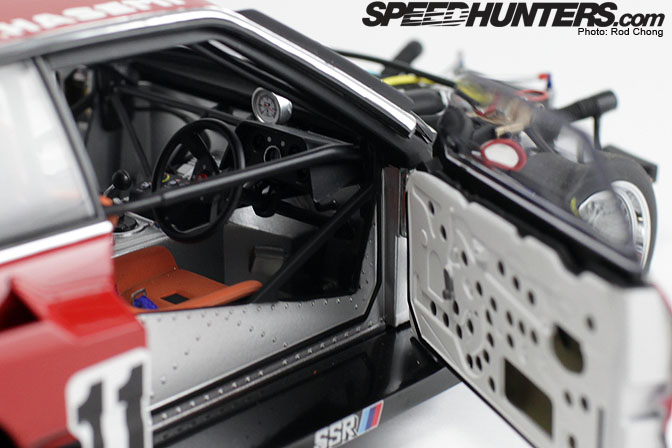 It looks like you could just crawl in there and go!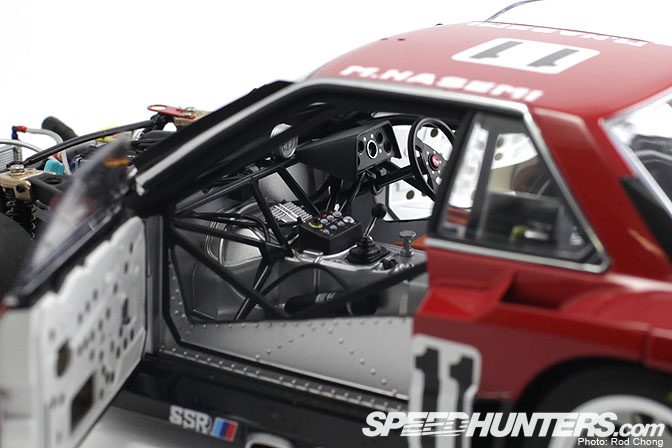 This type of precision modelling does come with a cost though as the price of the die cast is in excess of 200 dollars.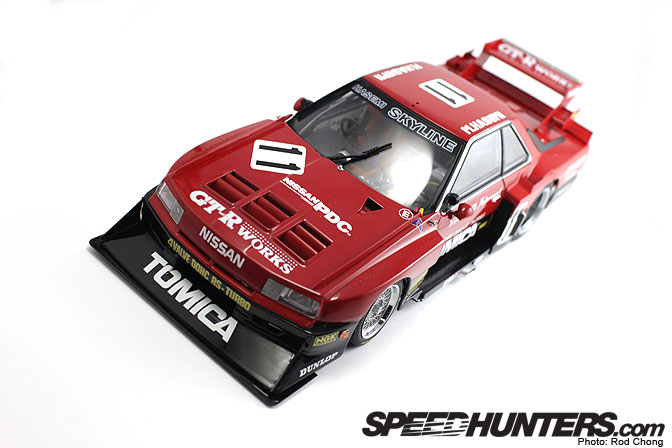 But for fans of Skylines I don't think this is an unreasonable price, especially when you look at what you get for your money. There is only 1 Super Silhouette Skyline race cars in existence, but now it's possible for all of us to put a piece of motorsports history onto our bookshelves.
I'd better start saving now before these get sold out!
:R
Wilkenson's Automobilia Super Silhouette Skyline order form