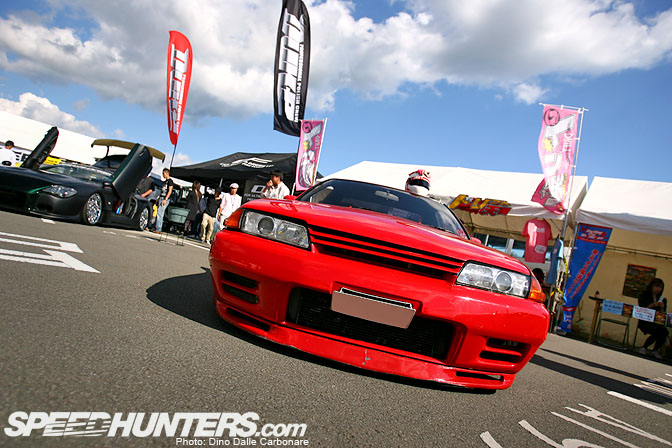 Here is one nice ride I spotted last month when covering the D1-GP final in Fuji Speedway. This extremely low BNR32 belongs to Ryusuke Kawasaki, the editor of Drift Tengoku (Drift Heaven) Magazine, the only publication you will ever need to read if you are into sliding around in cars! Doriten (the nick name of the mag) first came out back in 1996. It was bundled along with an issue of Option, and it kind of stayed like that until 1999 when it was finally launched as a proper separate publication.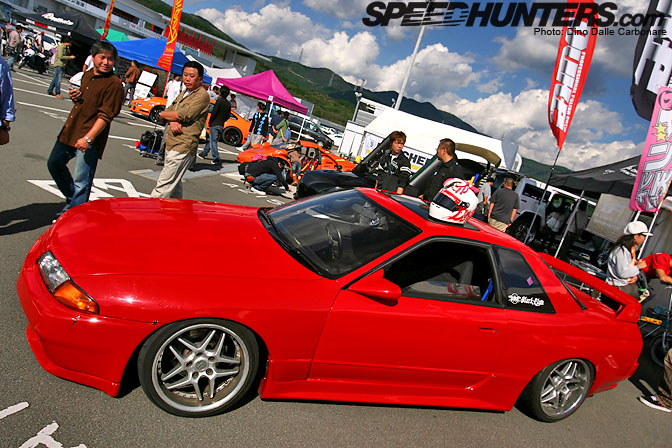 But enough history, let's get back to Kawasaki's Skyline GT-R which I think looks pretty damn hot and is must be one of the lowest R32 I have laid my eyes on!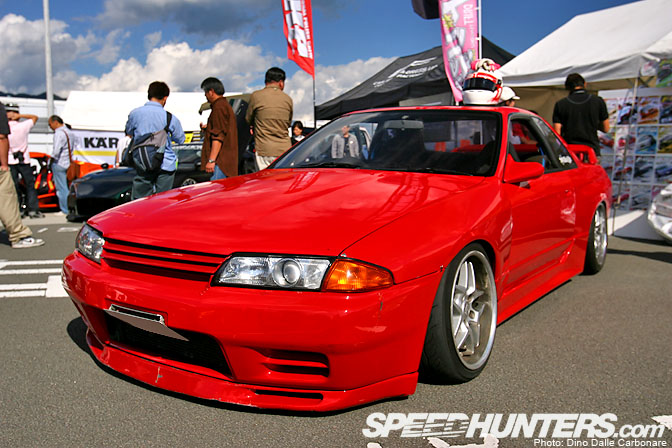 I've seen this drift around in Nikko before and thought it looked pretty hot but never had a chance to take a closer look.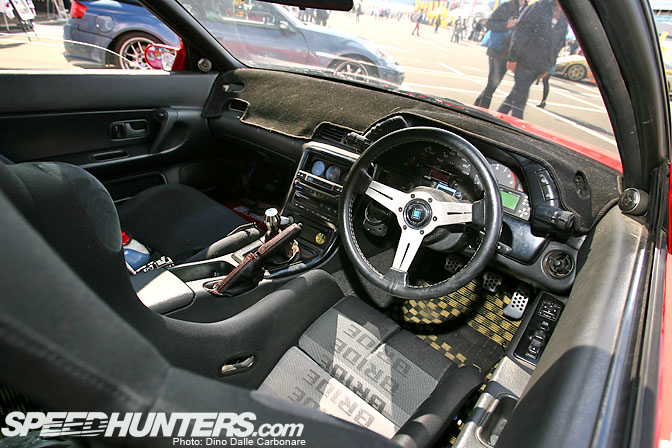 Much of the instrumentation has been left stock but I spotted a few extra gadgets like the Neko Corporation AF-700 A/F digital meter and the GReddy boost controller. I loved the chunky Nardi steering wheel but it's the pedals, which I noticed first, the GTR-otaku in me instantly spotted a full set of BNR34 V-specII metal pedals.  I remember fitting these to my car and it was a real pain getting the rubber to wrap around the steel pedal frames! In case you were wondering all second-gen GT-Rs shared the same pedals.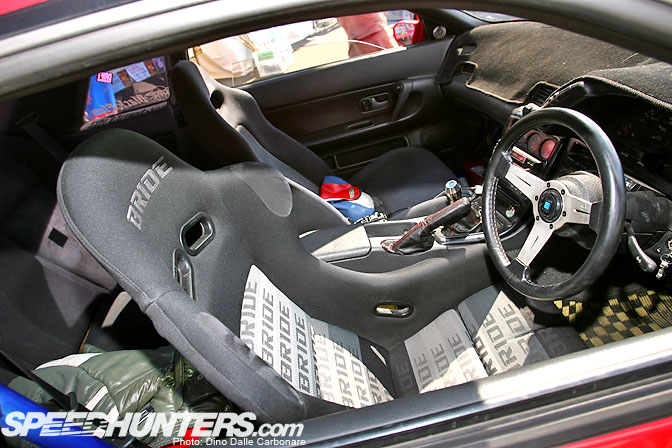 The obligatory Bride bucket seat.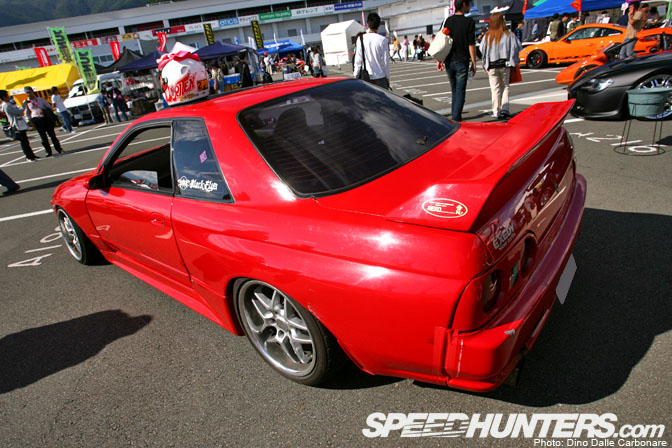 Looks like the rear fenders were rolled so as not to grind away at the rear tires. Notice the red tape on the bumper…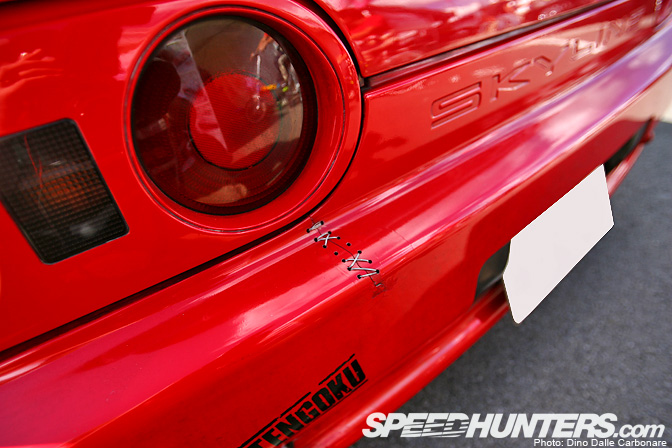 …as well as the odd Frankenstein-like stitching, all tell tale signs this is a proper drift car.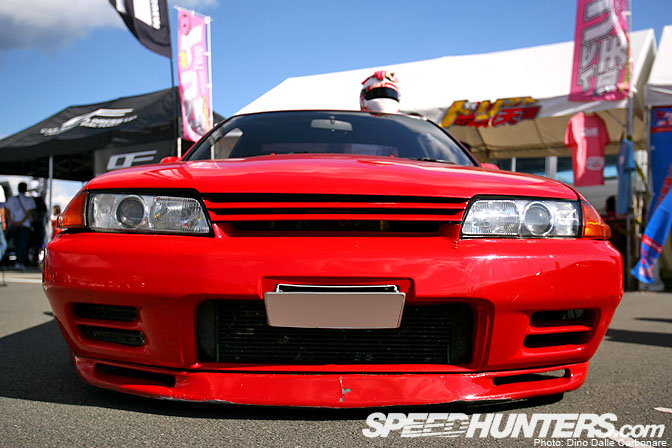 See what I was saying? This thing is LOW! Check out the JDM anti-camera license plate mount, they even make spring-loaded ones that fold over 30 mph.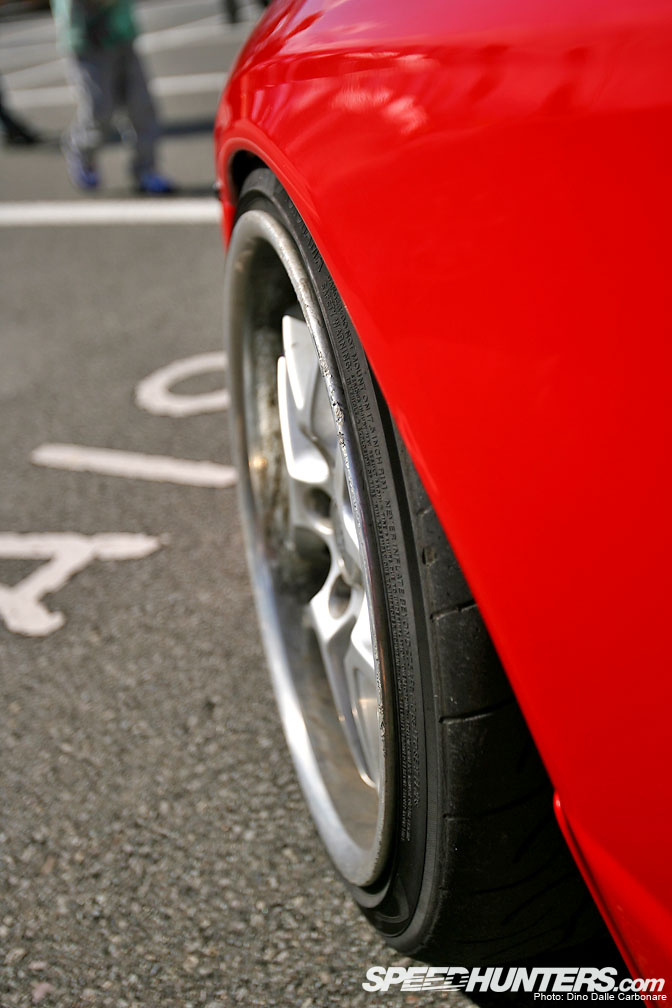 Gets the nod of approval for sure!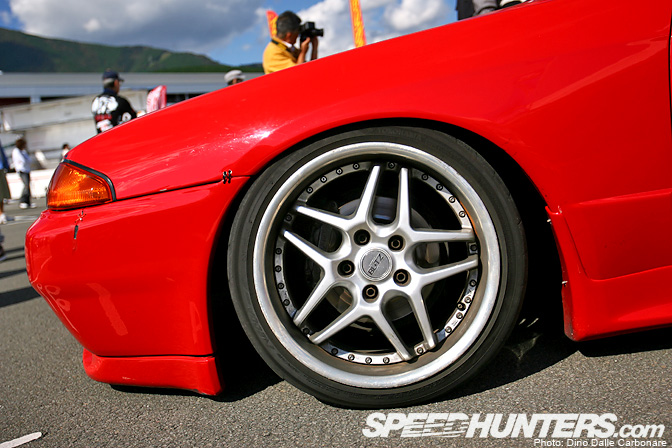 The semi-classic Blitz Type 03 wheels suit the car well and Kawasaki-san is running the very popular Advan Neova AD08 up front for grip and control, combined with Federals at the rear, the choice of most drifters in Japan.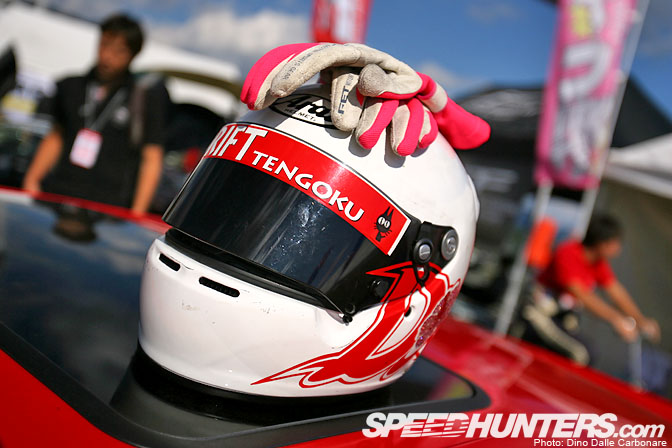 Kawasaki's Doriten sponsored Arai helmet.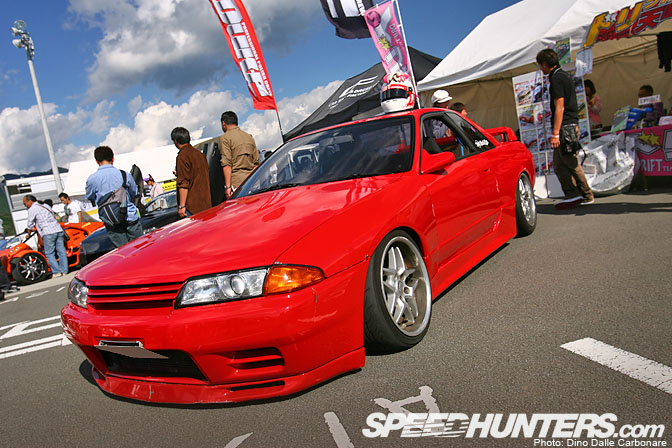 This R32 is the perfect example of just how versatile GT-Rs can be. Be it on the race track, drag track, time attack and drift events the mighty Skyline GT-R feels right at home!
-Dino Dalle Carbonare